Are you planning a Disney Cruise and considering the Disney Wonder Cruise ship? We have been on this ship several times and it never disappoints. Read on to find our entire Disney Wonder Cruise review.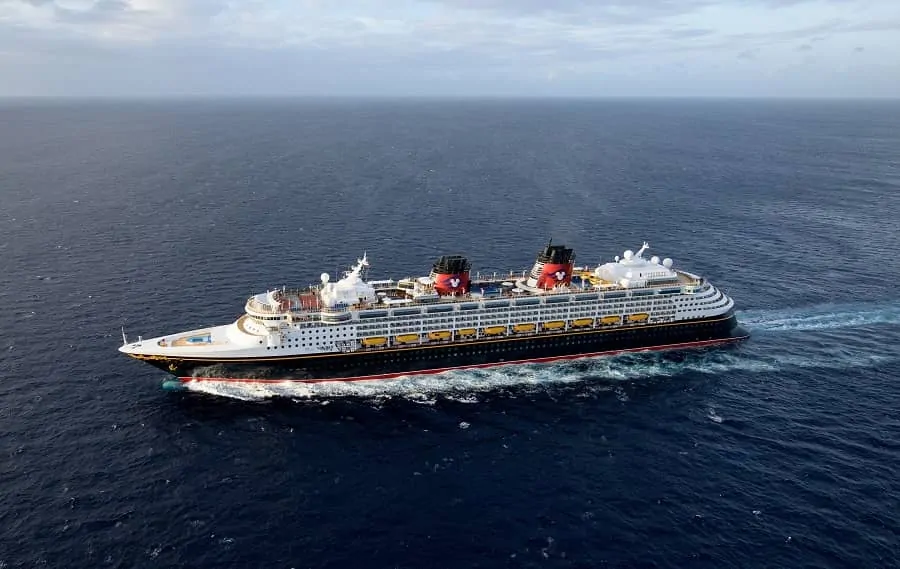 Disney Wonder Cruise Ship
While Disney Wonder is one of the older ships, it went into dry dock in 2016 & 2019 and came out with some major updates.
The Disney Wonder updates included:
Redesigned Staterooms
Tiana's Restaurant & Lounge
New Frozen Show
Remodeled Pool
Kids Splash Area
NEW Teen Hangouts
Bibbidi Bobbidy Boutique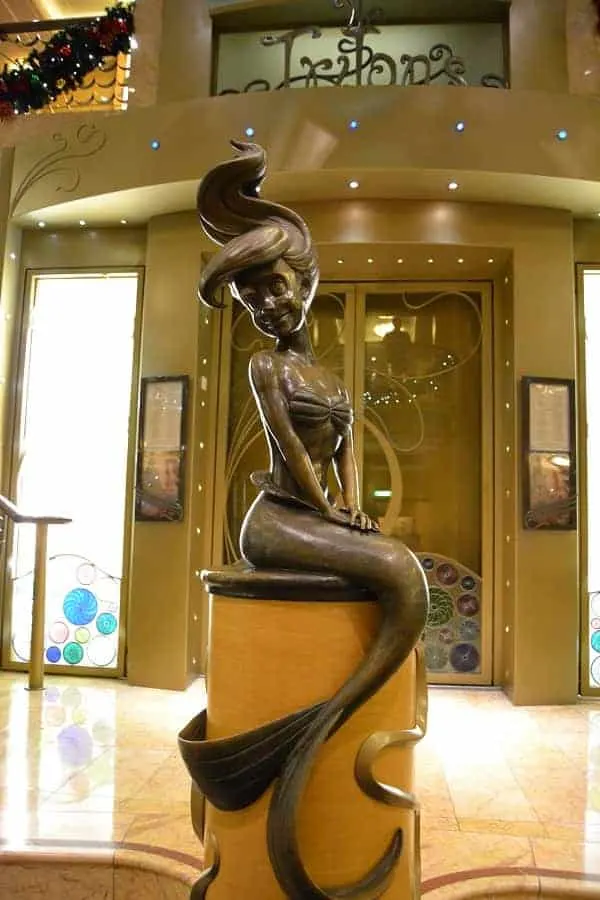 Disney Wonder Cruise Review
If you are a fan of the Little Mermaid, you will be pleased to know that the overall theme of the Disney Wonder Cruise Ship is Little Mermaid.
You will find her statue in the atrium right in front of Tritons. She also appears on paintings by the Guest Services & Port Adventures desk.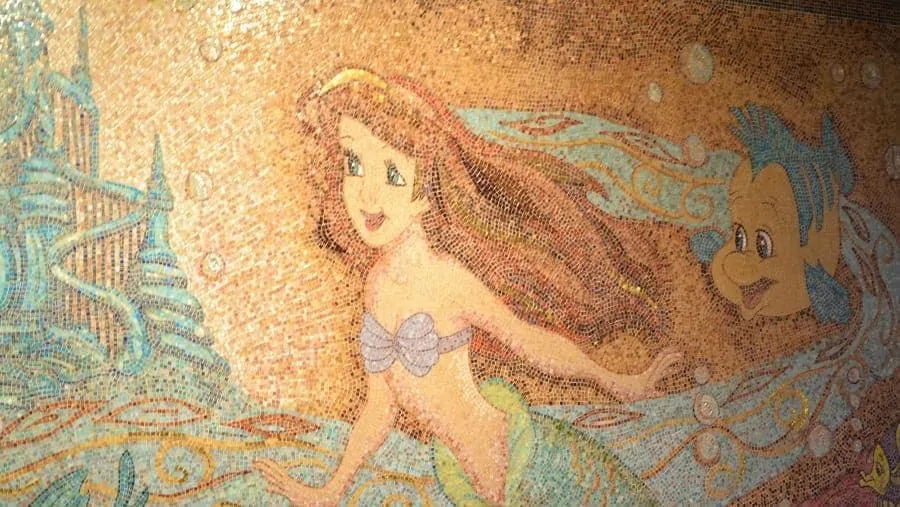 There is even a mosaic of her and Flounder inside of Triton's.
If you get a chance to see if up close, you might spot a hidden Mickey in the design!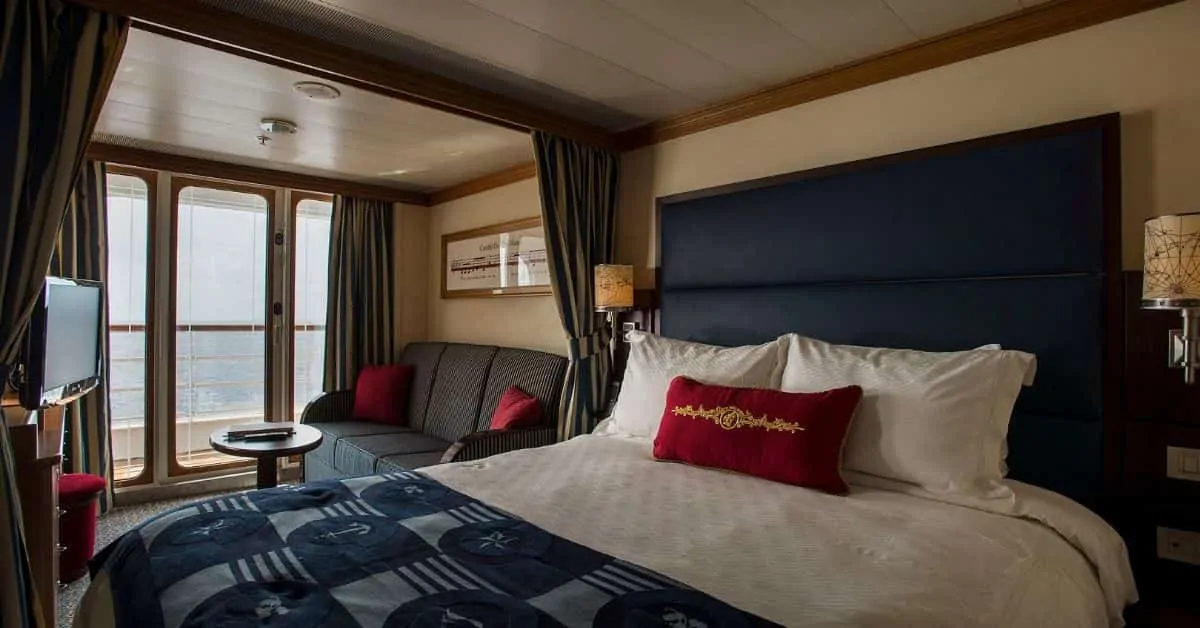 Disney Wonder Cruise Staterooms
Staterooms on the Disney Wonder Cruise Ship are pretty standard in terms of all Disney Cruise Line ships.
You will find that Staterooms with Verandas are limited on both the Disney Wonder and the Disney Magic.
This is why it is often more expensive to stay in a room with a balcony in comparison with that of the Disney Dream or Fantasy.
The fact is that they just didn't build as many of these rooms on the first two ships in Disney's fleet, so supply & demand create a higher fee for those types of rooms.
The other difference is that most of the rooms on the Disney Wonder only have one bath (as opposed to the split bath feature on the Disney Dream & Fantasy).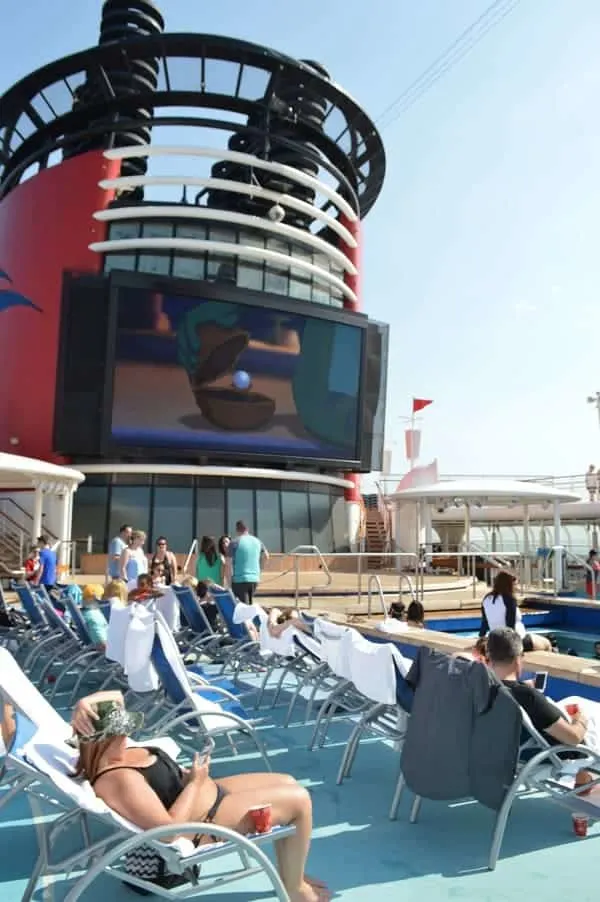 Disney Wonder Pool Area
The pool on the Disney Wonder is standard as far as pool decks go. You will find plenty of seating (both in the sun & in the shade) as well as a big screen to watch Disney movies or play Disney trivia.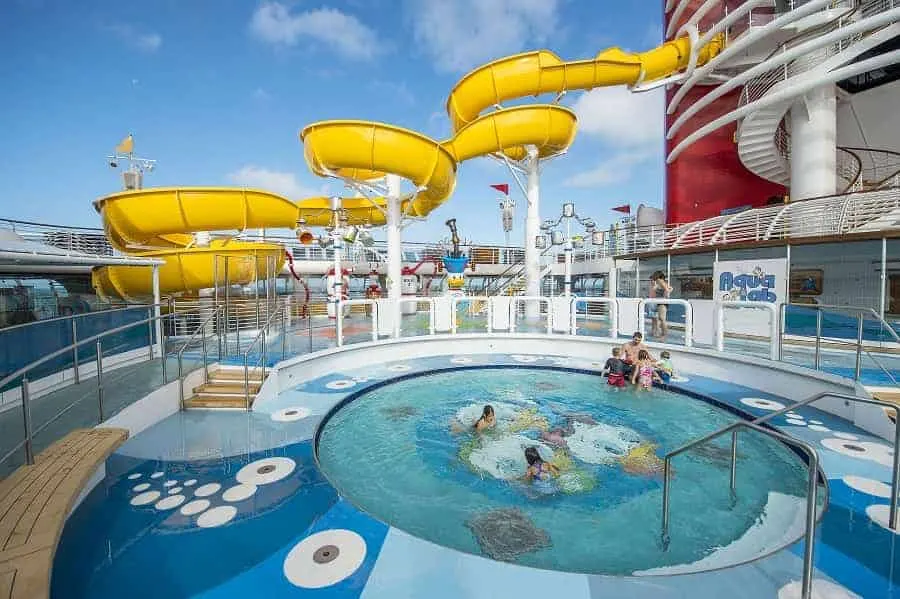 The kids area on the Disney Wonder is pretty amazing. You will find a small pool area, splash zone, and slide.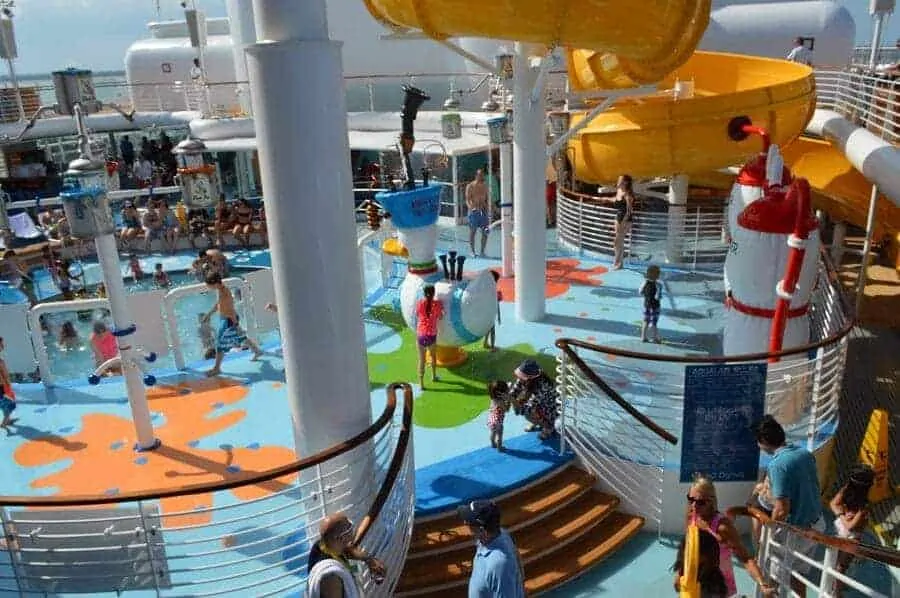 The splash zone on the Disney Wonder Ship is full of different types of water play. There are squirters, showers, and sprinklers everywhere you turn.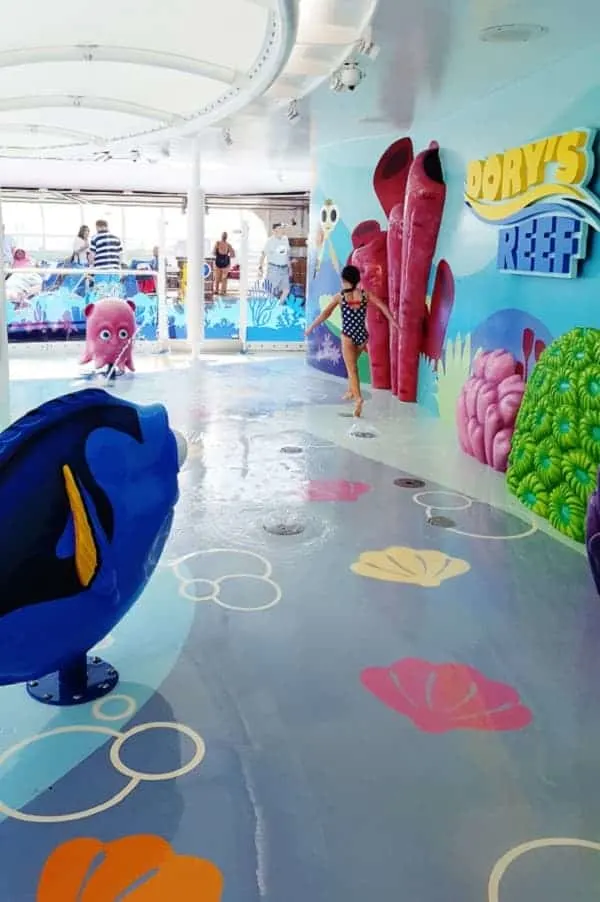 If you have a toddler or young child, they will enjoy the Dory's Reef Dory water play area on this ship. It is full of all your favorite Finding Dory characters.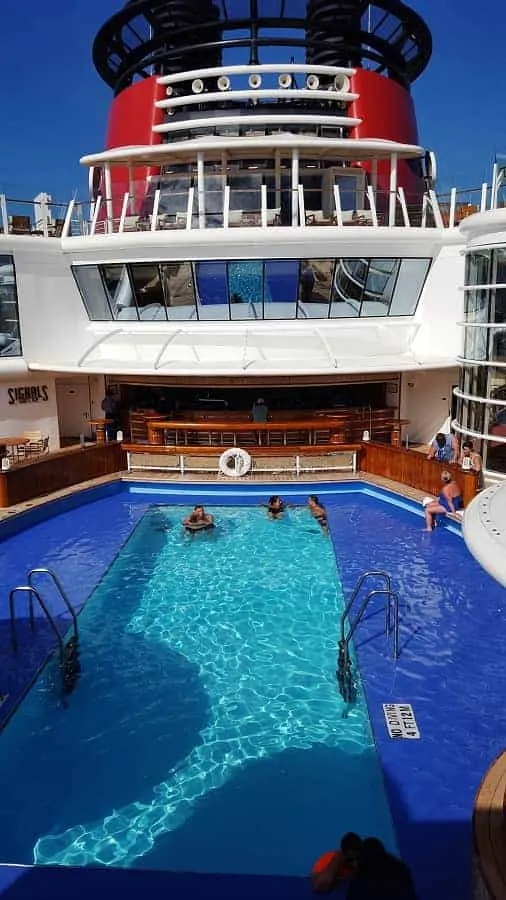 At the Adult only pool, you will find two saunas, a bar, and super comfy chairs to enjoy.
Disney Wonder Dining Rotation
When it comes to dining experiences, Disney Wonder Cruise Ship has great options.
The three main dining restaurants are Triton's, Animator's Palate, and Tiana's Place.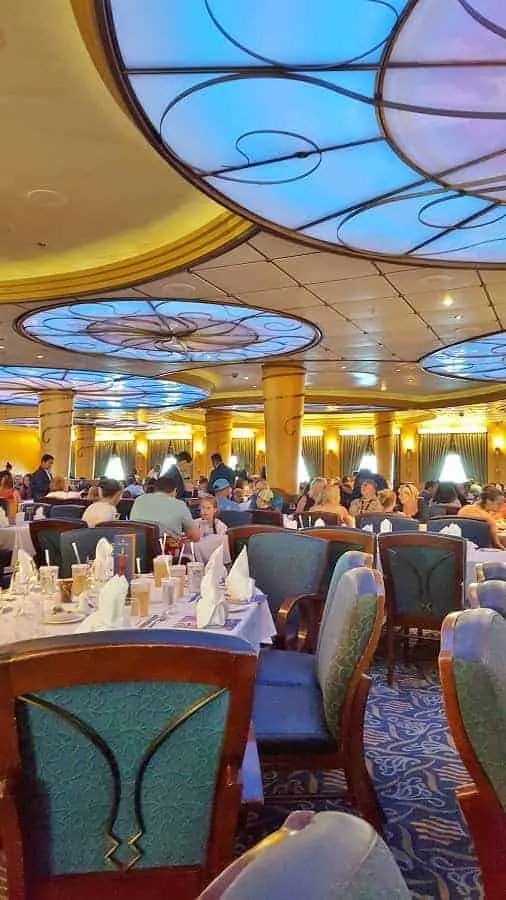 Tritons
If you want to dine like a princess, Triton's is the place. The restaurant serves French cuisine and is the more fancy of the three restaurants in the dining rotation.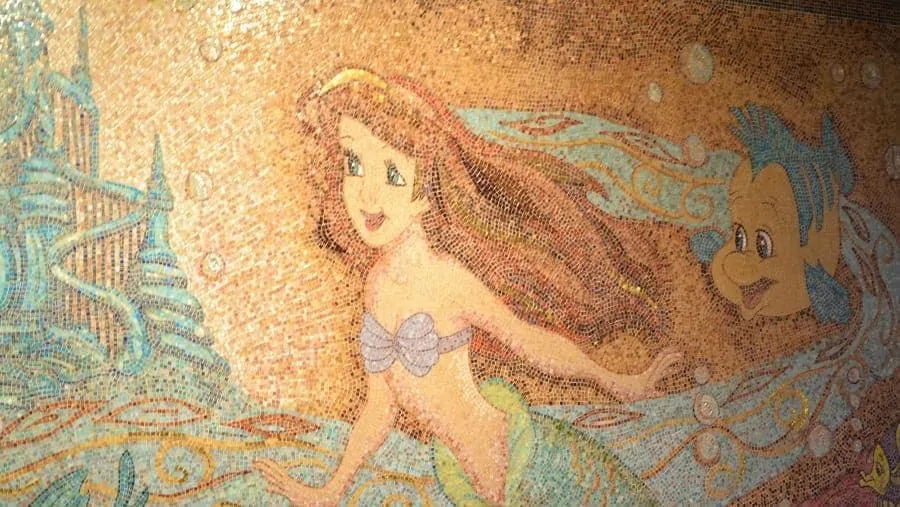 You will find the restaurant decorated with stained glass, mosaics and other under-the-sea themes.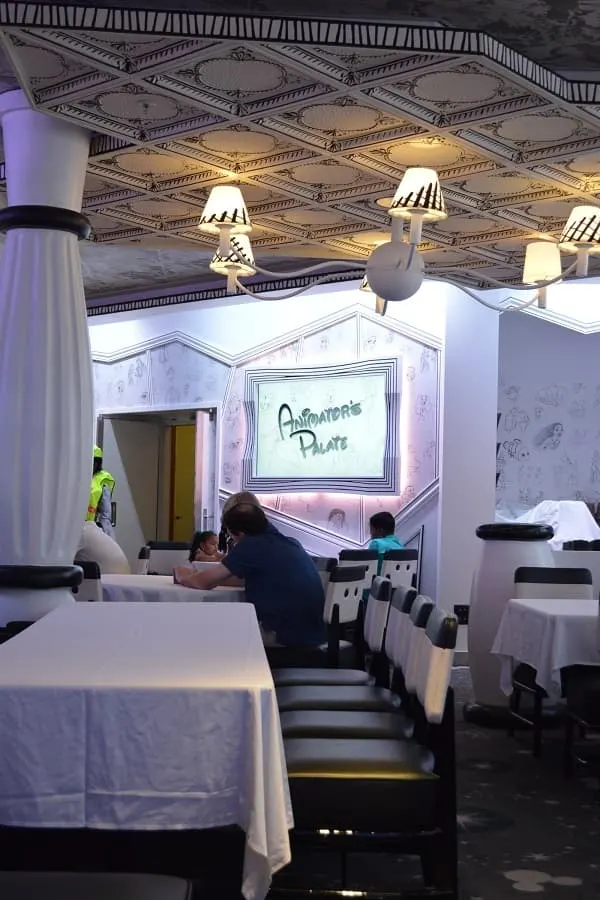 Animator's Palace
Animator's Palate is the restaurant where the animation comes to life.
At the beginning of your meal, you will notice the black & white sketches on the walls.
As your meal progresses the sketches transform into color and then begin displaying video.
At the end of the night, Sorcerer Mickey makes an appearance. It is one of my favorite parts of cruising on Disney Wonder.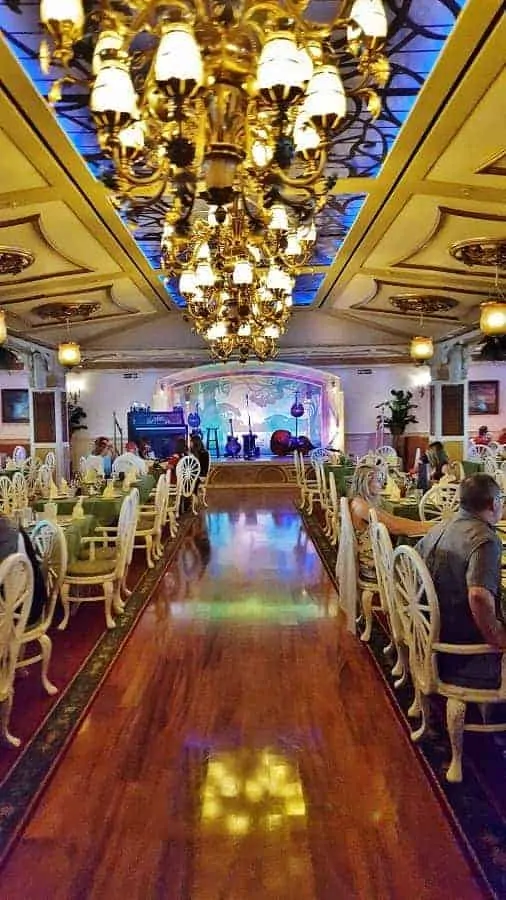 Tiana's Place
This New Orlean's inspired restaurant features a new menu, live jazz and visits from both Tiana and Louie the Alligator!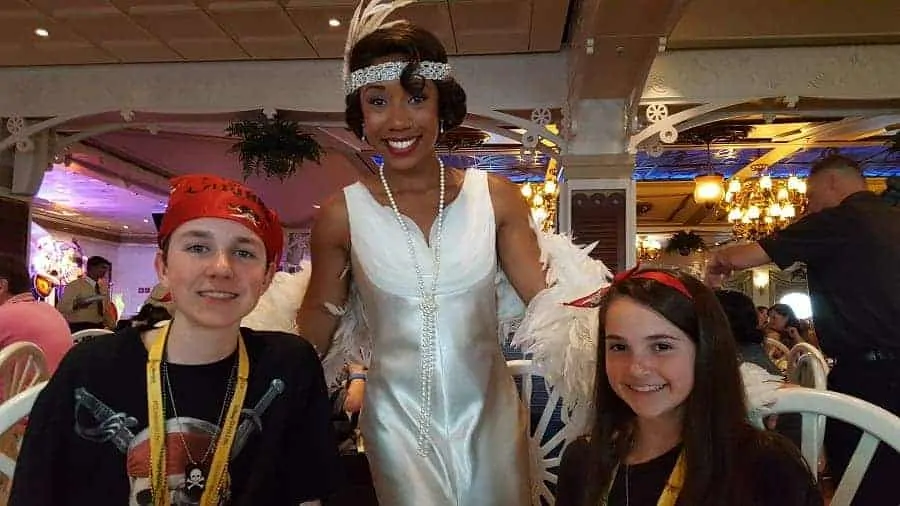 While you can get photos with Tiana, there is no table time with Louie and there is no opportunity for autographs.
Check out our full review of Tiana's Place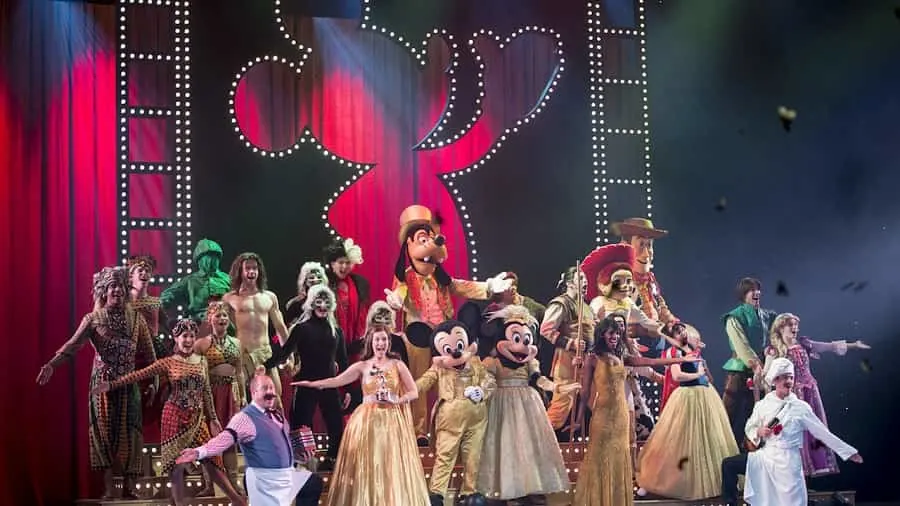 Live Shows on the Disney Wonder
Disney Wonder has some fantastic live entertainment. You will find three Broadway-style shows on each cruise: The Golden Mickey's, Frozen & Disney Dreams.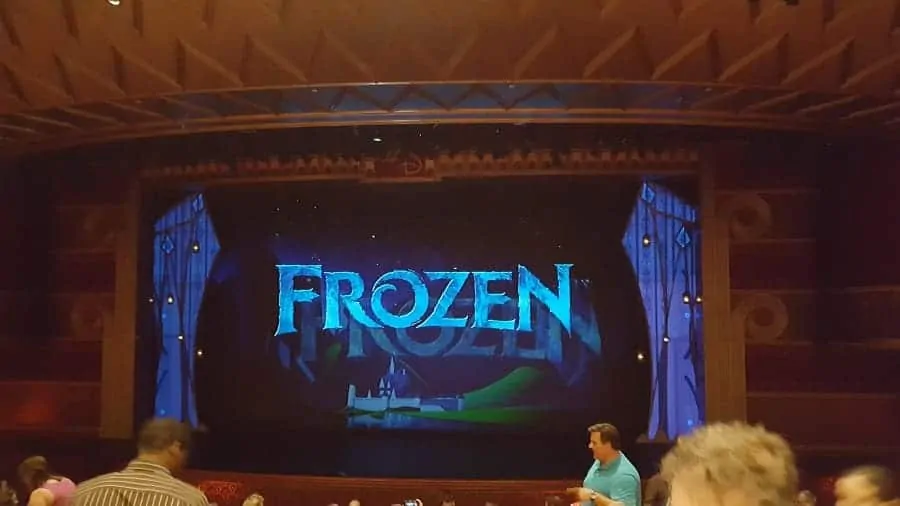 The newest show is Frozen. It is a theatrical performance with scenes from the popular Disney movie along with puppetry.
Popular Kids Activities on the Disney Wonder Ship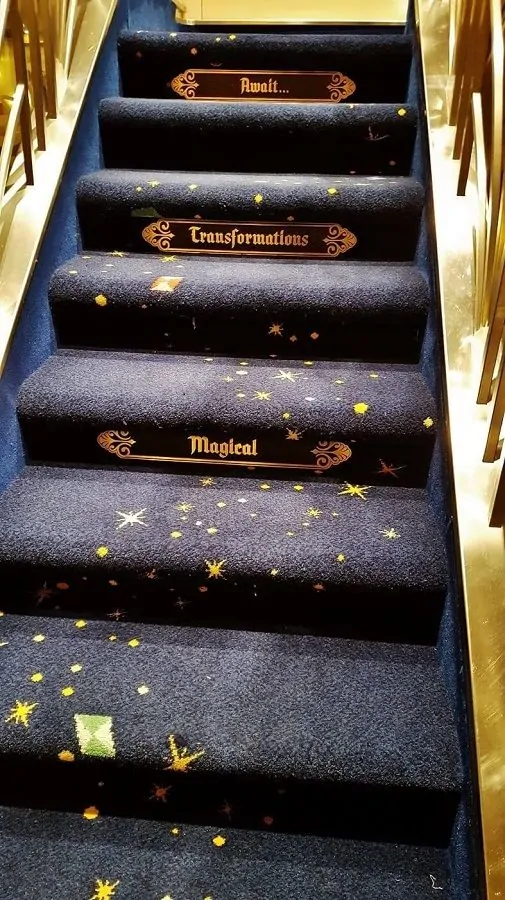 Bibbidi Bobbidi Boutique on the Disney Wonder
And if your child wants to dress as a princess from Frozen (or any other movie), they can visit the newly added Bibbidi Bobbidi Boutique.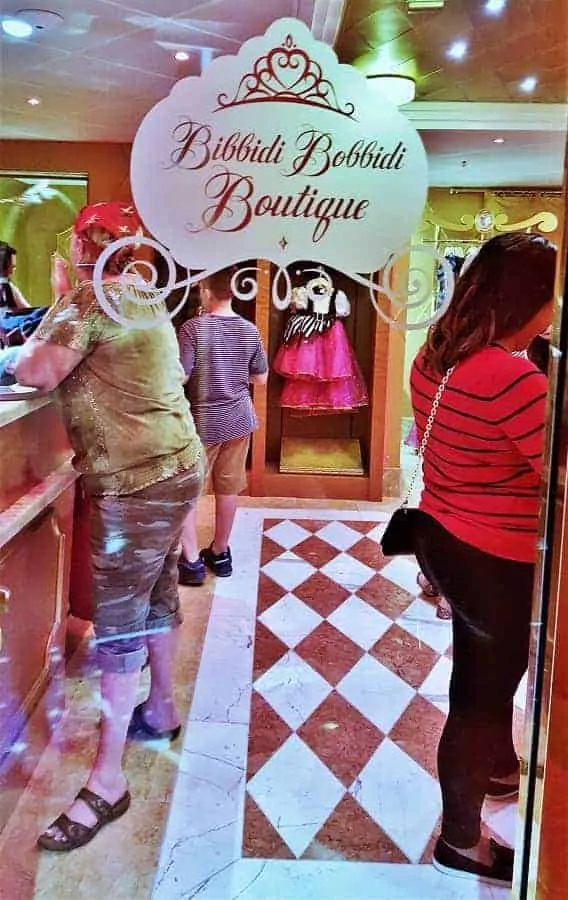 This salon on the Disney Wonder Cruise Ship is just like the Bibbidi Bobbidi Boutique at Walt Disney World, where children can transform from head to toe into their favorite Disney princess.
Bibbidi Bobbidi Boutique also opens on Pirate night to transform children into their favorite pirates!
Oceaneer Club & Lab (Ages 3-12)
This fun space for younger kids is built to make you think you have come aboard a pirate ship!
There is plenty of fun spaces to explore including:
Animator's Studio: learn how to sketch your favorite Disney characters.
Captain's Workshop: Large screens play Disney movies and video games and the dance floor is perfect to playing all sorts of party games!
Craft Studio: This arts-and-crafts studio is built so that your creativity can shine.
The Wheelhouse: Practice steering your own ship through the Caribbean Sea!
The youth clubs are great when it comes to guided activities.
While kids can do things on their own, they can also do group games with the supervision of fun staff members.
Here is some of what they might do:
Animation Antics: Create an animation flipbook to take home.
Anyone Can Cook: Kids will learn how to measure and mix ingredients before baking up a batch of chocolate chip cookies.
Stitch's Space Goo: Kids who love science experiments will enjoy making Space Goo with everyone's favorite alien, Stitch.
Pluto's Pajama Party: This is the ultimate slumber party and there will be surprise guests!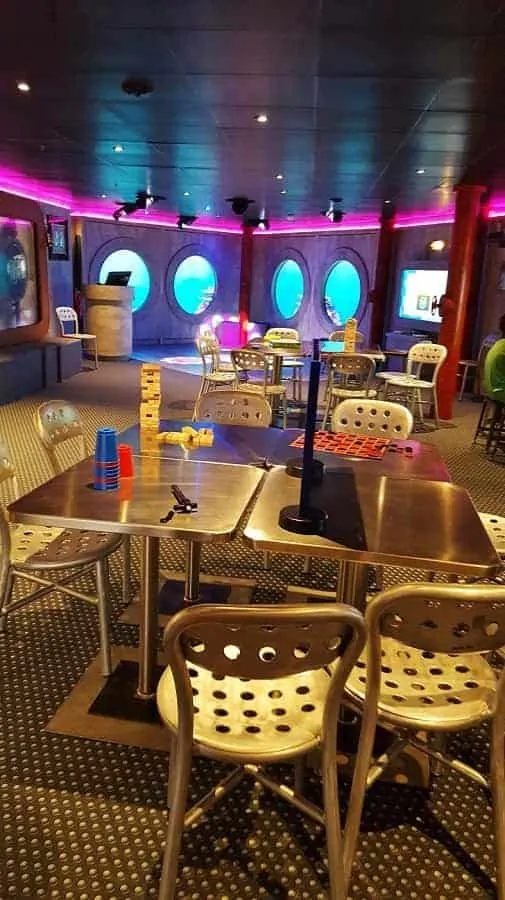 Edge
Tweens will enjoy this space and all that it has to offer. At Edge, tweens will feel like they are in the basement of the ship where they can get away from mom & dad while doing things like:
Play on Video gaming stations
Make art and do crafts
Watching Disney movies
Play group games
There are both independent and group activities that kids can take part in. They can go on group scavenger hunts, play games like Gaga Ball & have Karaoke sessions and dance parties with other tweens!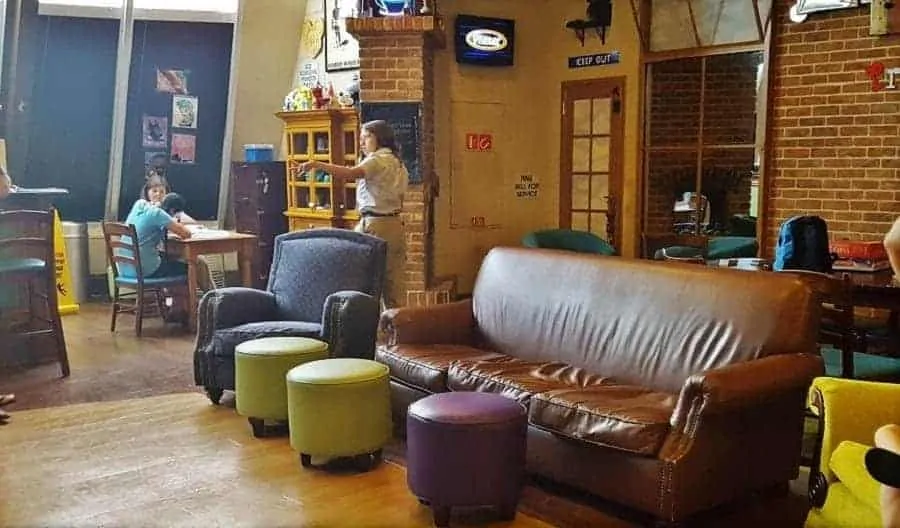 Vibe
The Disney Wonder has a really cool space for teens to go & get away from their parents.
An LCD screen with digital surround sound lets teens gather in a comfortable place to place video games or watch a movie. The coffee and smoothie bar is available for them to have a sweet treat while they relax.
There are tables for art projects, board games and more.
Disney Cast members even facilitate teen dance parties, karaoke competitions and games that promote group interaction throughout the cruise.
Adult Spaces on the Disney Wonder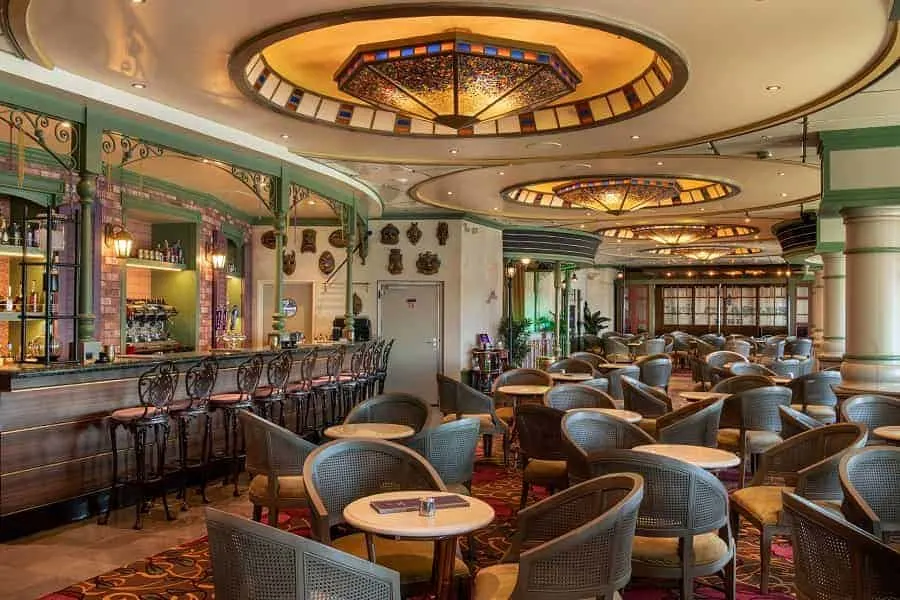 The NEW French Quarter Lounge will make you think you are walking around New Orleans.
Dine on sugary beignets and sip on a Hurricane while enjoying some jazz!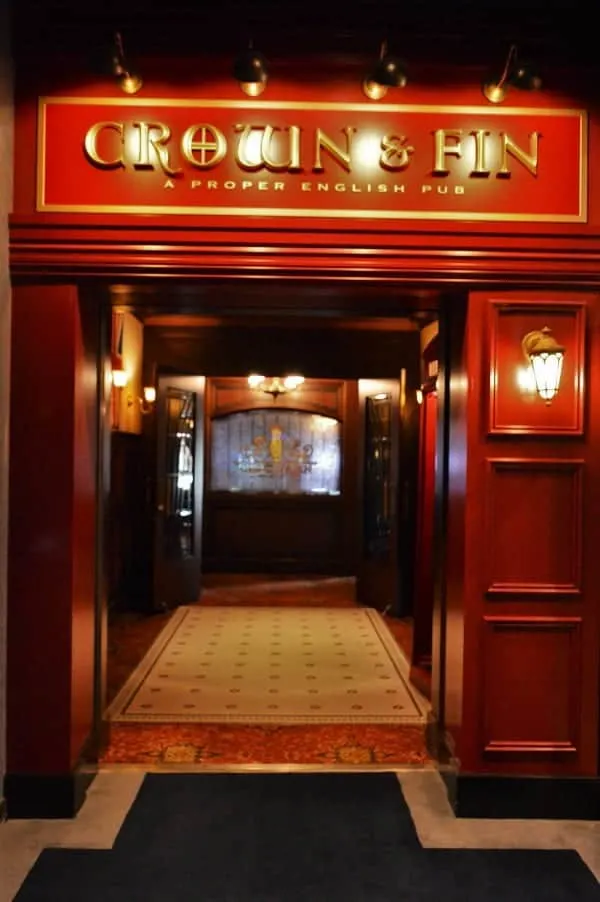 As soon as you walk up to Crown & Fin Pub, you'll feel like you're visiting a traditional village tavern in the heart of England.
Inside, you will find pub tables and plenty of big-screen TVs playing different live sporting events.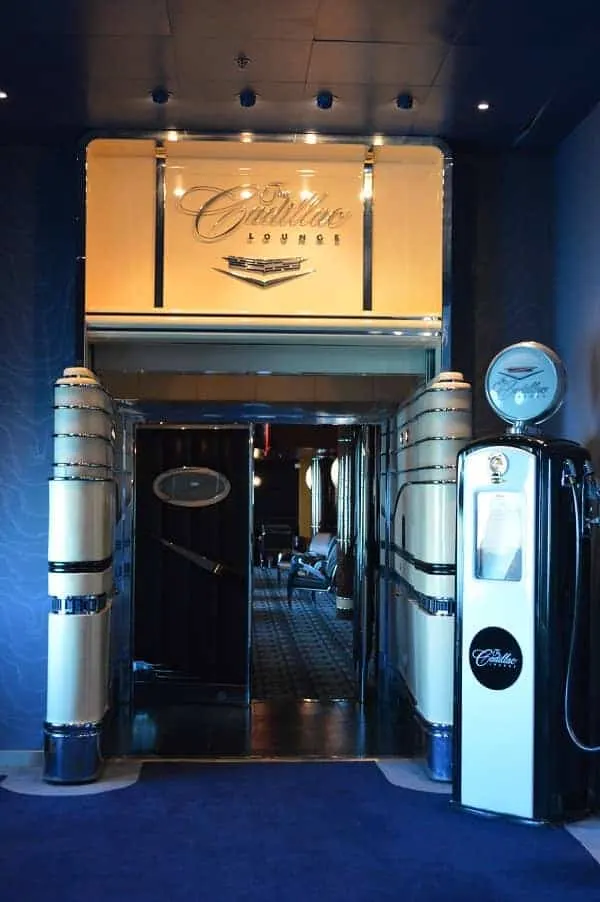 If you love a good piano bar, you will want to hit the Cadillac Lounge. Dark wood walls, chrome fixtures with overstuffed armchairs, and a bucket-seat bar make this space cozy.