If you are travelling to Disney on a budget, you should consider getting a Disney Chase Visa Card. This Disney Credit card comes with some great benefits that only card holders can receive. The best part is that using your card earns you money to use at Disney. The Disney Rewards redemption card spends just like a gift card!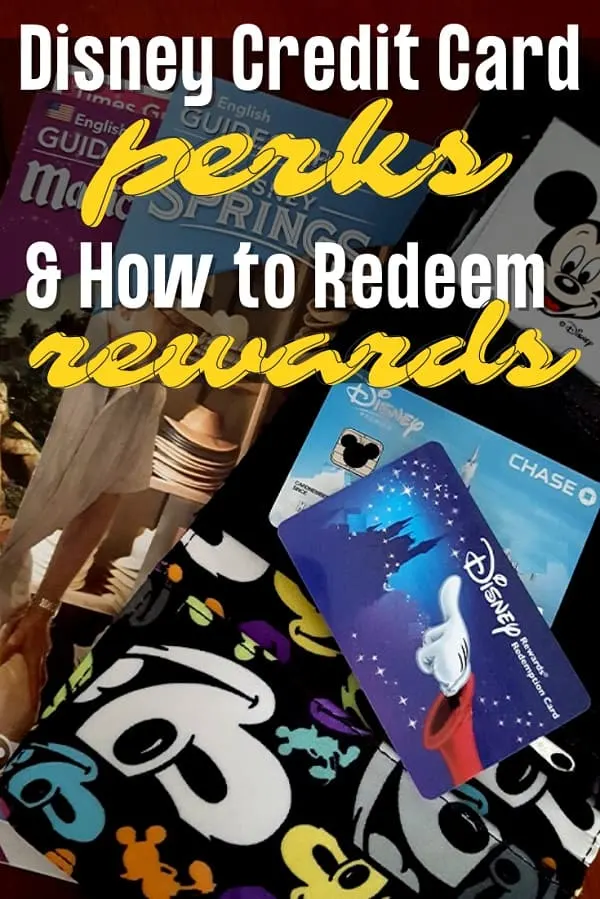 Disney Credit Card Perks
0% promotional APR for 6 months on select Disney vacation packages (this includes Disney Cruise Line) from the date of purchase.
10% off select merchandise credit card purchases of $50 or more at select locations at Disneyland, Walt Disney World and aboard Disney Cruise Line ships.
10% off select dining locations at Disneyland and Disney World when you use your credit card to purchase.
Special private Cardmember Photo locations at Disney World and the Disneyland. Your complimentary photo downloads will be digitally enhanced with Disney or Star Wars Characters appearing right next to you.
10% off select credit card purchases at shopDisney.com.
15% off the non-discounted price of select guided tours at the Disneyland and Disney World when you use your credit card to purchase. These are the tours included:
Magic Kingdom Park
Disney's Family Magic Tour
Disney's The Magic Behind Our Steam Trains Tour
Taste of Magic Kingdom Park VIP Tour
Ultimate Disney Classics VIP Tour
Walt Disney: Marceline to Magic Kingdom Tour
Epcot
Gardens of the World (offered seasonally)
The UnDISCOVERed Future World Tour
Epcot Seas Adventures – Dolphins in Depth
Epcot Seas Adventures – Aqua Tours
Epcot Seas Adventures – DiveQuest
Behind the Seeds
World Showcase: DestiNations Discovered
Disney's Animal Kingdom Theme Park
Wild Africa Trek (Mid-Day Tours only; block out dates apply)
Savor the Savanna: Evening Safari Experience
Ultimate Night of Adventure VIP Tour
Multiple Theme Parks, Backstage Areas and Resort Hotels
Backstage Magic
Disney's Holiday D-Lights Tour (offered seasonally)
Disney's Yuletide Fantasy (offered seasonally)
Ultimate Day of Thrills VIP Tour
Wilderness Back Trail Adventure
FREE Door Dash Membership when the membership is activated for the first time with a Disney Visa Card by you and your authorized user(s) will receive 12 months of complimentary DashPass for use on DoorDash.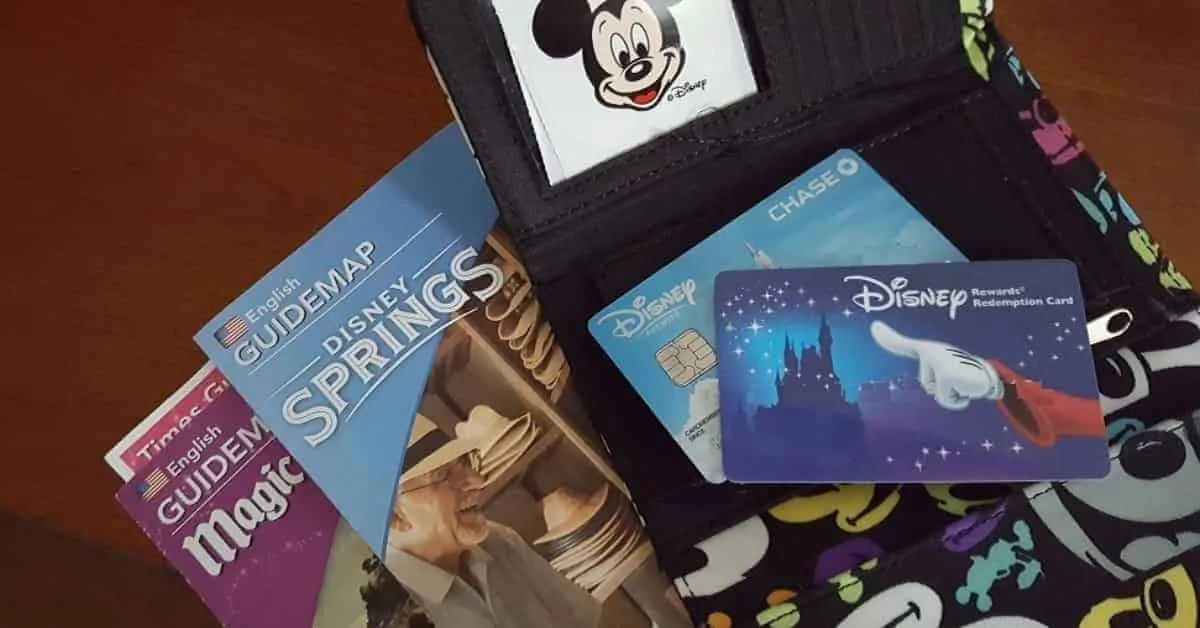 Disney Rewards Redemption Card
Each purchase that you make with your Disney credit card earn you money back which you can use in the form of a Disney Redemption Card.
The Disney Rewards card can be used at the Disney parks, at a Disney Store or at a Disney Resort. It works just like a gift card!
This means that everytime you use your credit card, you are earning money that you can put toward your next Disney vacation or Disney shopping excursion.
When you sign up for a Disney Visa Card you will initially get a credit (amount depends on the type of card you decide to get) that will be added to a Disney Reward redemption card.
While there is a higher interest rate on the Disney Credit Card, the perks make the interest rate less of a factor (especially if you are paying it off each month).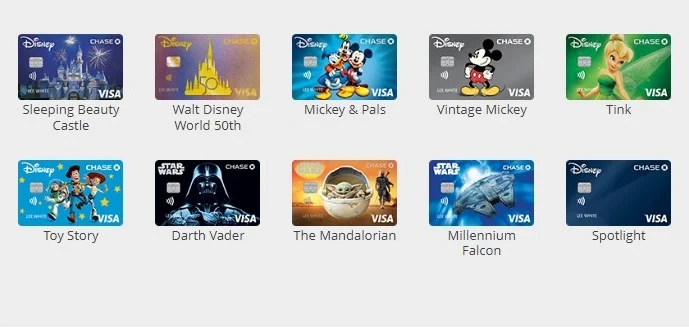 Who Should Consider a Disney Credit Card?
I am not usually an advocate for any type of credit card (especially one with a high interest rate), but if you are someone who can pay your balances off each month, the rewards & benefits of the Disney Visa Card make it worth considering.
Is a Disney Visa Card Right for You?
If you are someone who can pay it off in full each month, then I think this Disney Credit Card a great way for you to earn a little extra money toward your Disney vacation costs!
If you can't pay it off each month, then it might not be the right card for you to use for purchases as the interest rate is pretty high! I'd still get it to have it for the Disney Visa perks like meet & greets.
Do you have a Disney Chase Credit Card? What are your thoughts about it?