(Note: The links in this post are affiliate links, and we will be compensated when you make a purchase by clicking through our links. Read our disclosure policy here.)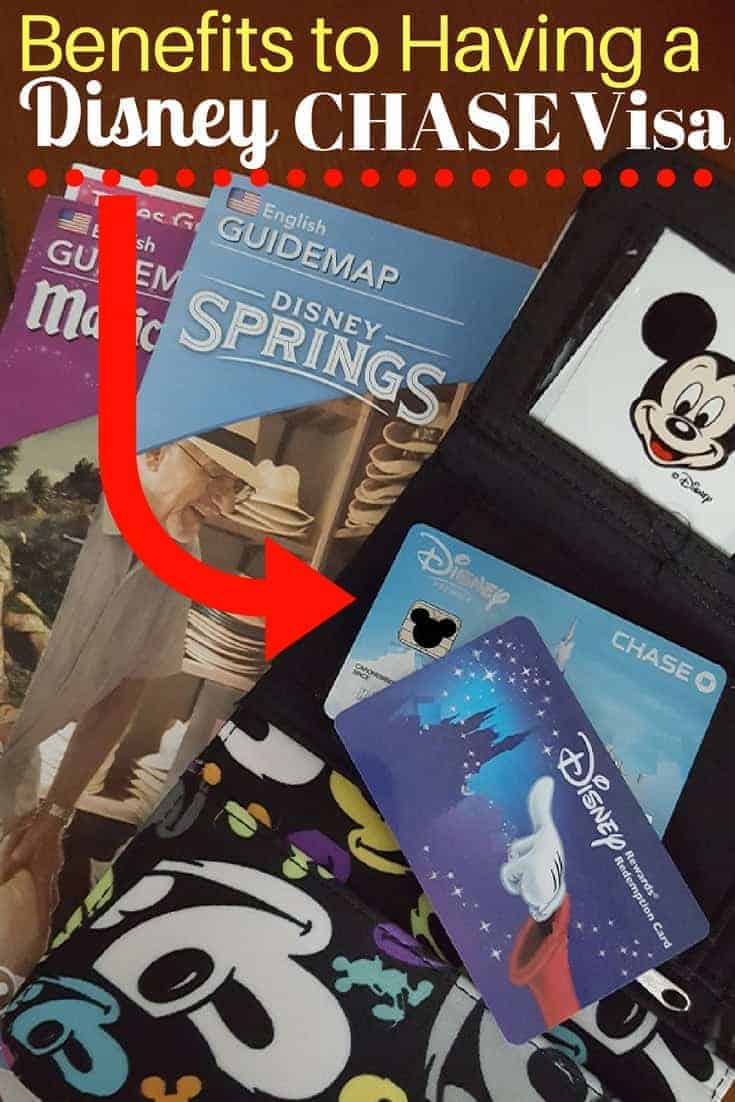 If you are thinking about starting a Disney Fund then I would suggest you seriously consider getting a Disney Visa Card. I am not usually an advocate for any type of credit card (especially one with a high interest rate), but if you are someone who can pay your balances off each month, the rewards & benefits make this card worth considering.
When we were planning our first Disney World trip, I began looking for ways to save money to put toward our Disney vacation and one thing we did was open up a CHASE Disney Visa card account.
When you use your Disney Visa Card to book your Disney vacation, you qualify for special vacation financing which typically allows you to be interest free for 6 months.
In addition, there are a number of other perks to having a Disney Visa Card.
Benefits of having a CHASE Disney Visa Card
FREE $100 Credit when you sign up ($250 for the Disney Premier Visa Card) and use the card
10% off on select merchandise purchases of $50 or more at Disney Store, Disney Resort Retail stores & select dining locations at Disney resorts.
Character Meet 'N' Greet at private Card member locations along with a FREE Photopass download.
15% off the non-discounted price of select guided tours at Walt Disney World Resort and the Disneyland Resort
10% off certain recreation at Walt Disney World.
Access to offers like FREE Disney Dining before the general public
Access to Chase Visa Lounge at Epcot during Special Events like the Food & Wine festival.
10% off Castaway Cay recreation packages for Disney Cruise Line.
20% off select spa services aboard Disney Cruise Line.
Exclusive Star Wars meet & greet locations in Walt Disney World and Disneyland.
Discounts to Disney Broadway musicals.
Newsletter full of Disney attraction information and money saving coupons
When you have racked up enough Disney Rewards, you transfer them to a Disney Rewards card and use it at the Disney parks, at the Disney Store or at a Disney Resort.

So, really you need to ask yourself if the Disney Visa Card is right for you. If you are someone who can pay it off in full each month, then I think it is a great way for you to earn a little extra money toward your Disney vacation costs!
When it comes to Disney, every little bit you can save counts! If you are looking for other ways to save at Disney, be sure to read my Disney Saving Tips posts.
Do you have a Disney Visa Card? What are your thoughts about it?