If your kids love to meet & greet characters at Disney, be sure to take some time to stop by Pete's Silly Sideshow meet & greet, located in the Storybook Circus area of Fantasyland! It is what I consider to be the best place to meet characters at Magic Kingdom.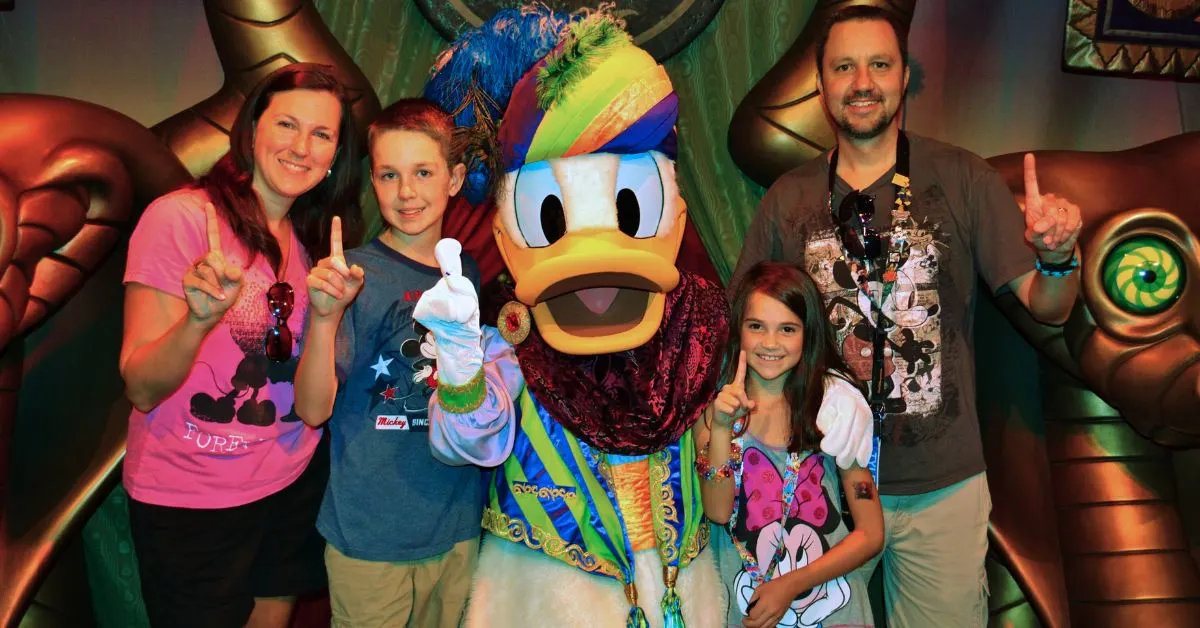 Pete's Silly Sideshow Meet & Greet at Magic Kingdom
The theme for Pete's Silly Sideshow is a circus and all Disney characters are dressed to impress in their sideshow costumes!
You'll get to see Minnie and Daisy Duck, along with Goofy and Donald Duck all in one place.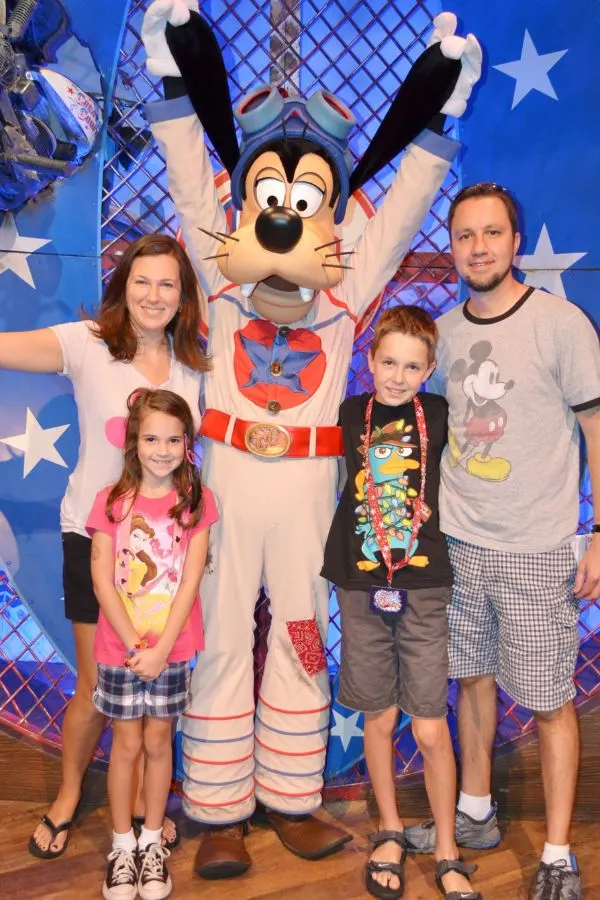 You will want to have your autograph book ready to go because all characters sign as well as pose for photos.
Once you reach the Big Tent, you will see that the characters are paired in two separate queues.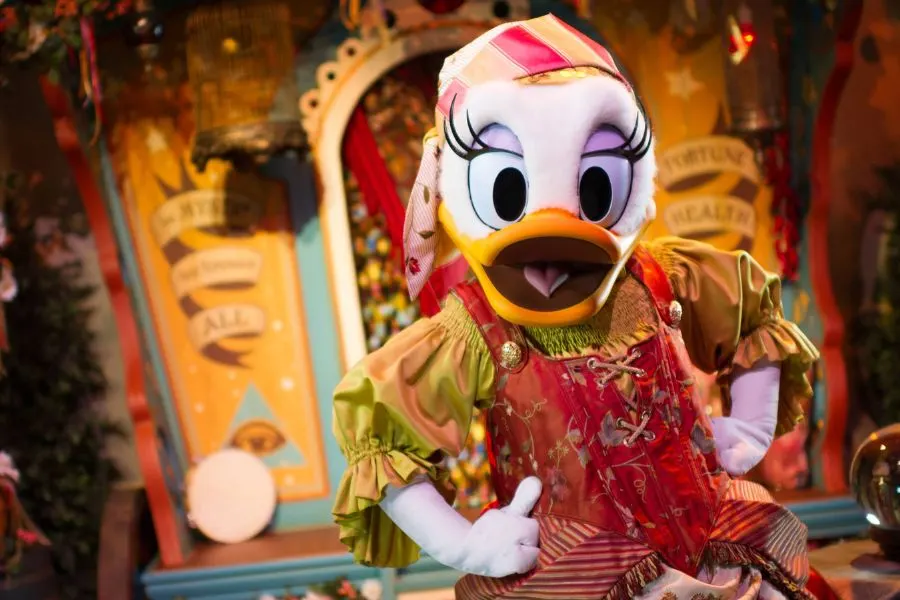 One line will take you to see the marvelous Minnie Magnifique with Madame Daisy Fortuna (fortune teller).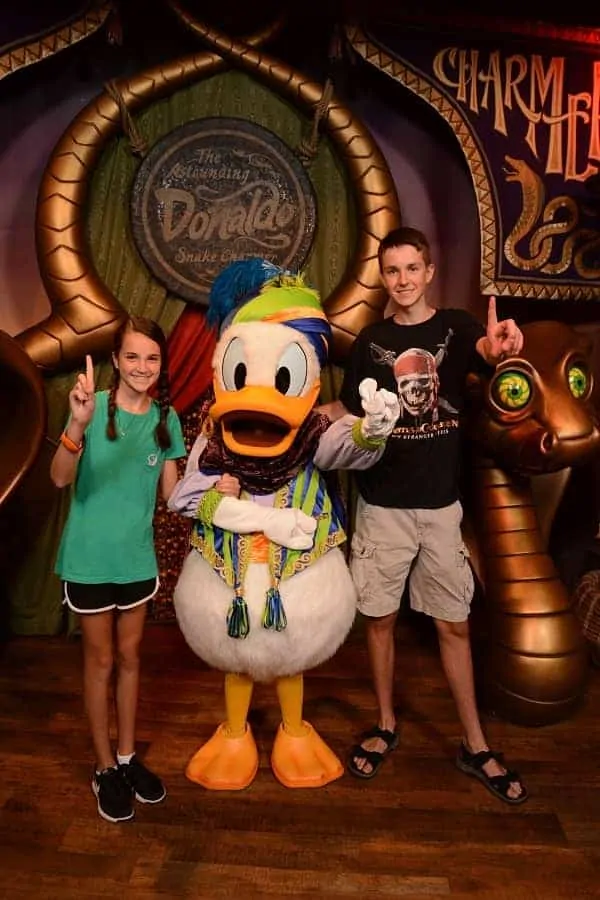 The second line showcases The Great Goofini (stunt pilot) with The Astounding Donaldo (snake charmer).
You can do both but will need to exit and re-enter.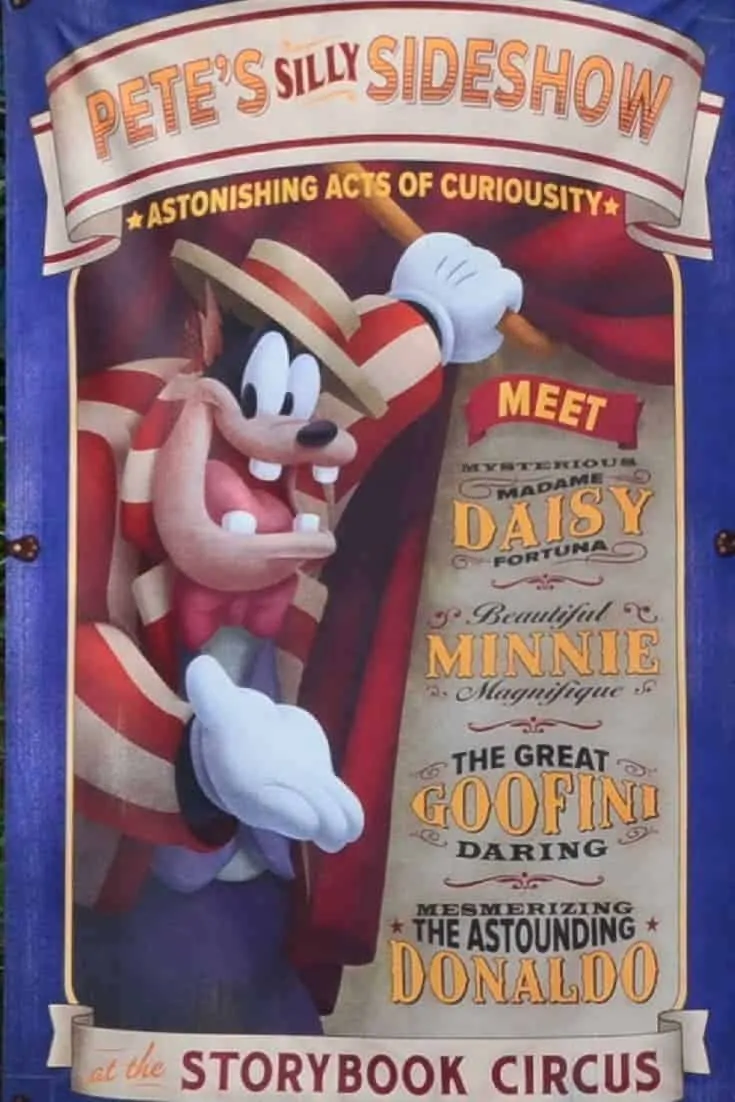 It is a real treat to be able to see these characters dressed up in something besides their traditional outfits and you just can't beat getting so many Disney character autographs all in one spot!
I do wish that you could see Mickey here, but he is at the park entrance at the Town Square Theater where they are dressed to celebrate Disney's 100th Anniversary!
Have you been to Pete's Silly Sideshow Meet & Greet? Did you manage to meet all the characters?