Everyone has a favorite Disney princess and if your favorite is from Sleeping Beauty, you'll be happy to learn that you can find Princess Aurora at Disney World.
Disney knows how popular Aurora is and has capitalized on this by providing multiple opportunities to see her.
Not only can you meet Aurora at Disney World, but you can dress like her, dine with her and see her during the parade!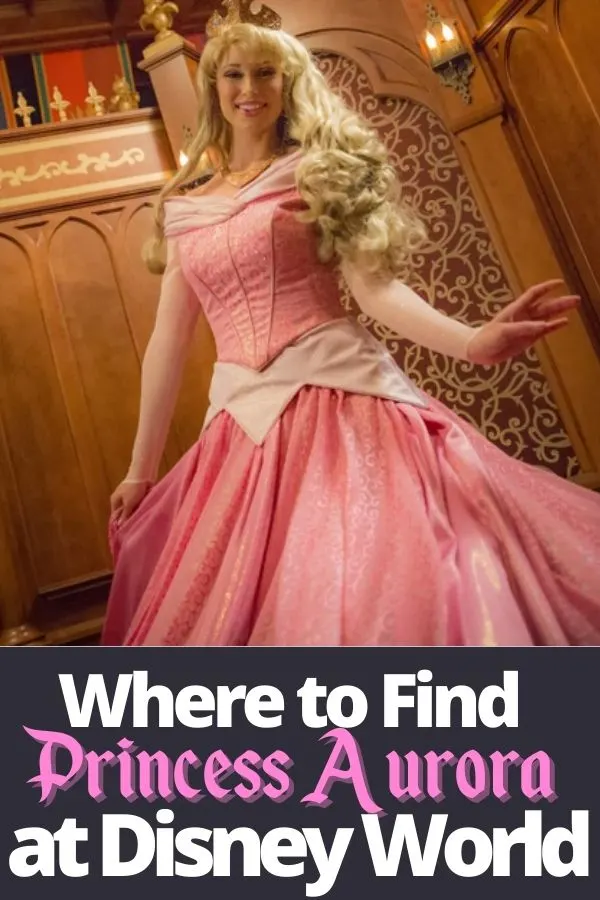 Where to find Princess Aurora at Disney World
You'll be glad to know that Aurora is available for meet & greet in EPCOT.
She also makes appearances at several character dining experiences throughout Disney World and is a part of the Disney Princess Processional in Magic Kingdom.
Aside from that if your little girl want to become Aurora, she can do so at any of Disney's Bibbidi Bobbidi Boutique locatations.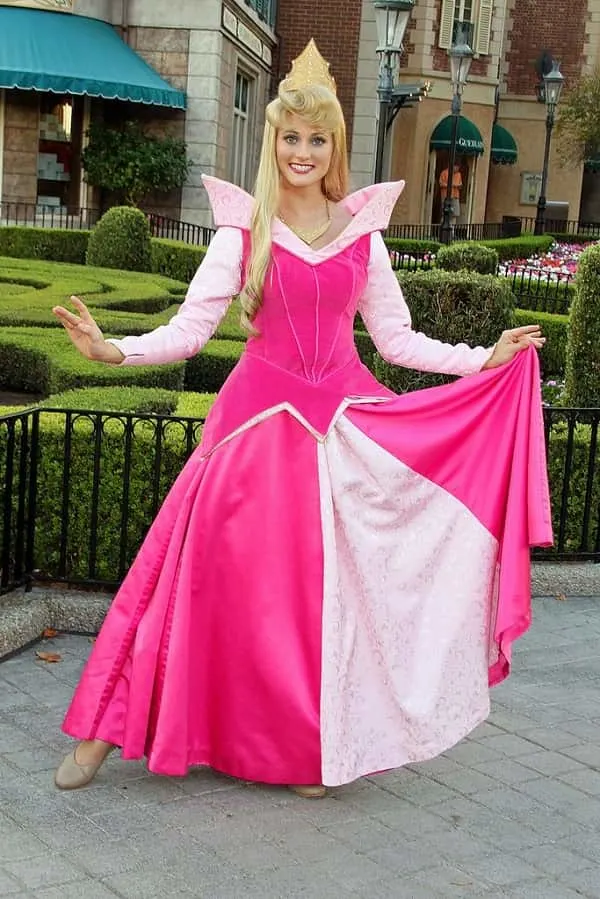 France Pavilion in EPCOT
If you want to meet Aurora for a picture, you will find her inside France Pavilion. She is known to usually be near the rose garden, although she also does appear on the other side of the bridge as you make your way to UK.
Akershus Princess Storybook Dining (EPCOT)
Join your favorite Disney princesses for breakfast, lunch and dinner in the Norway Pavilion of EPCOT's World Showcase.
Along with Aurora, you will usually be able to see Belle, Snow White, and Jasmine who will come to your table for a picture and to sign autographs.
This is one of the more popular dining options at EPCOT, so make sure you make a reservation.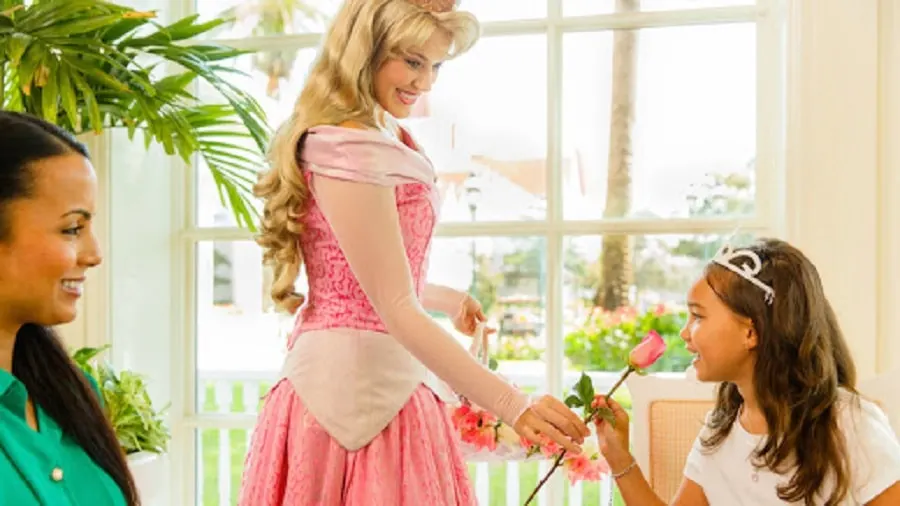 My Disney Girl's Perfectly Princess Tea Party
Disney's Grand Floridian Resort has a unique way for children to visit with Aurora.
During My Disney Girl's Perfectly Princess Tea Party at the Garden View Tea Room, girls can enjoy a tea party with Aurora & her magical rose, Rose Petal.
There is a princess parade, storytelling, sing-alongs and of a special tea that includes fresh fruit, sandwiches, and cake.
Guests age 3-11 also receive a My Disney Girl doll dressed in a matching Princess Aurora gown, plus accessories.
They will get their very own ribbon tiara, silver princess link bracelet, fresh rose, special scrapbook set and a Best Friend certificate.
Princess Aurora will meet with guests for autographs and pictures and they encourage your child to dress as their favorite princess!
Price is $250 (admits one child & one adult)
The Royal Princess Processional
With traditional parades like Festival of Fantasy on temporary hiatus at Magic Kingdom, Disney Princesses are popping up in new and different ways throughout the day.
One way that you can spot them is during the Royal Princess Processional that happens daily down Main Street USA and around Cinderella's Caste.
You will get to see Aurora along with Belle, Ariel, Tiana, Elena, Cinderella and Jasmine.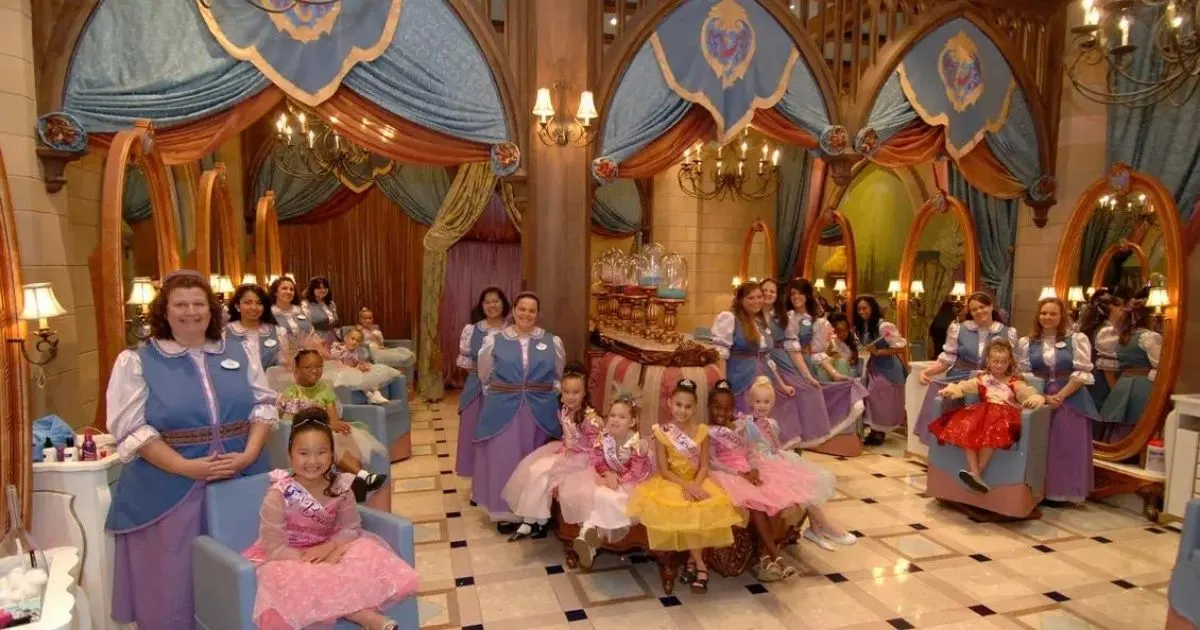 Girls ages 3-12 can select a hairstyle, make-up, nail color accessories as well as choose a Disney Princess Aurora costume.
If you want to save a bit of money, purchase your Princess Aurora costume ahead of your trip and have your daughter wear it to Bibbidi Bobbidi Boutique.
Will you be traveling with a Briar Rose fan to Disney World this year?