When it comes to going to Disney on a budget, many people believe that it means only eating junk food. While a trip to Disney should involve indulging on some great treats, you can still eat well balanced meals if you know the best quick service Magic Kingdom restaurants to choose.
Magic Kingdom has several quick service options throughout the park.You will find a little bit of everything from hot dogs at Casey's Corner and Pizza at Pinnochio Village Haus to better quality options like salmon at Columbia Harbour House and French Onion Soup at Be Our Guest.
Quick Service Magic Kingdom Restaurant Options
With this many choices, it may be hard to decide where to eat.
If you are looking for something beyond chicken nuggets and burgers, we have some great ideas for quick service meals to enjoy.
3 Best Quick Service Magic Kingdom Restaurants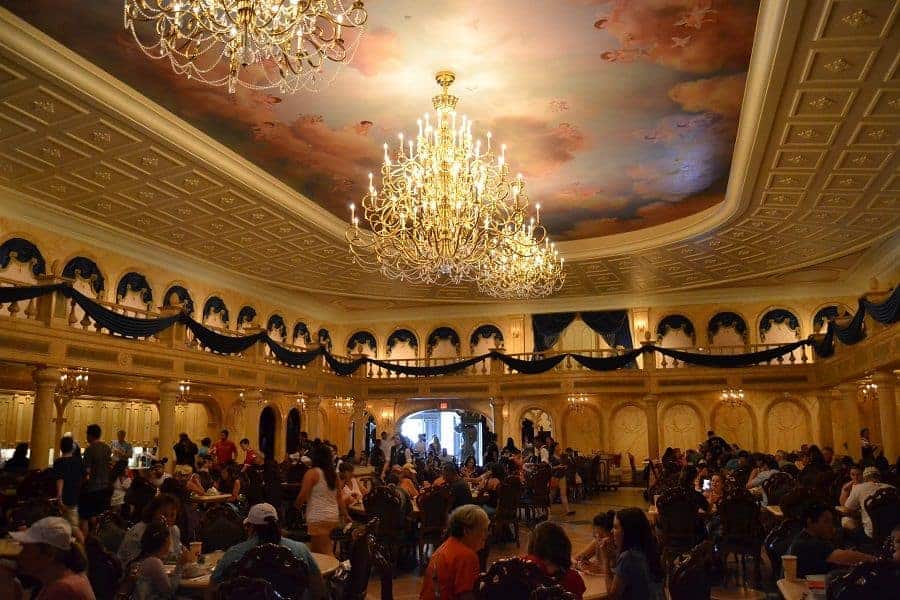 1. Be Our Guest
Topping our list of best quick service restaurants is a favorite among Disney World guests.
Be Our Guest may be a table service restaurant for dinner, but for lunch, it is an elegant quick service restaurant.
Choose from such menu items as béchamel-smothered croque monsieur sandwich served with pommes frite, tuna niçoise salad, vegetable quiche, or braised pork! Prices range from $12.99-$16.99
You won't find any other quick service restaurant at Magic Kingdom serving such wonderful French inspired dishes.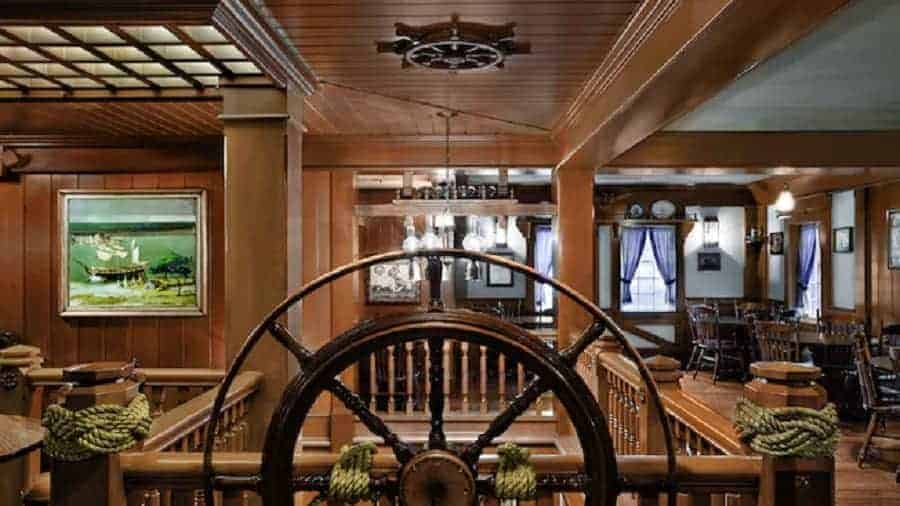 2. Columbia Harbour House
If you are in the mood for seafood, Columbia Harbour House is the best quick service Magic Kingdom restaurant.
Some of the delicious choices include: Lobster Roll, Grilled Salmon, or Fried Shrimp & Fish. Prices range from $12.49-$15.99.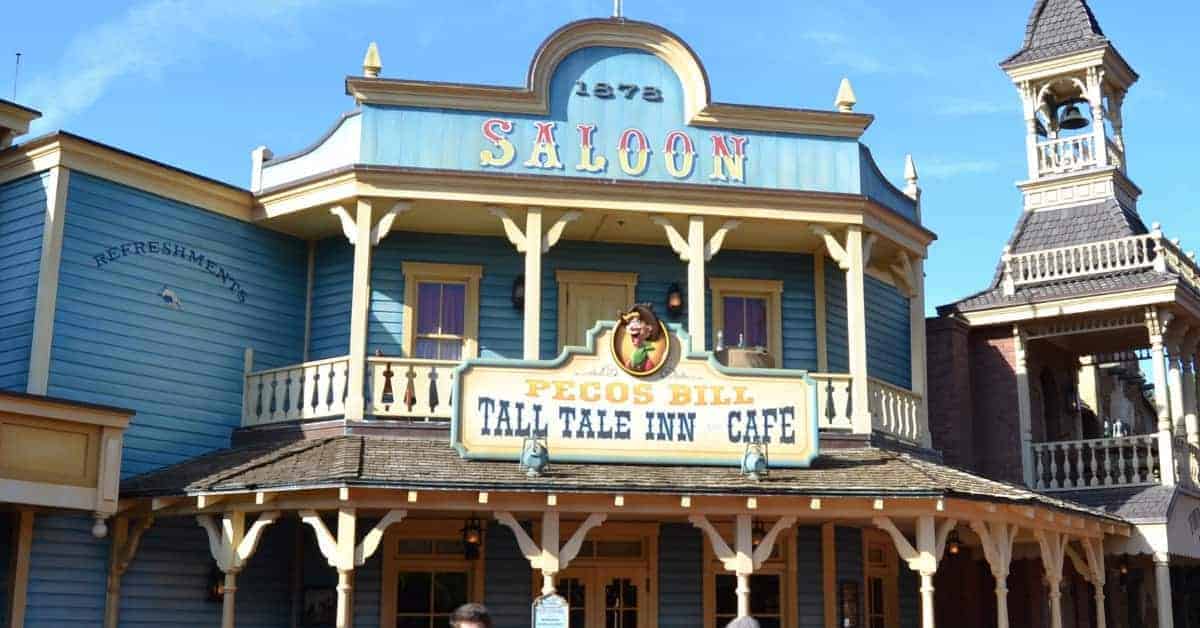 3. Pecos Bill Tall Tale Cafe
This unassuming restaurant located in Frontierland has undergone a menu change in the past few years.
While once heavily focused on burgers and barbeque, now Pecos Bill offers a Southwestern themed menu.
Guests can dine on tacos, fajitas and burrito rice bowls.
Portions are really large, so you could easily split meals between two people if you aren't that hungry or on a budget.
The best part of dining here is the topping bar which has all your taco fixings as well as guacamole! Prices range from $9.49-$14.99.
Guide to Eating Quick Service at Magic Kingdom
If you want to only eat at quick service restaurants while you are in Magic Kingdom, you don't have some choices.
These are the places I would suggest dining for breakfast, lunch & dinner on your day at the Magic Kingdom:
Breakfast at Sleepy Hollow Inn
Sleepy Hollow Inn is a breakfast favorite. Serving some of the BEST waffles in all of Disney, you can't go wrong anything.
Menu options include a traditional waffle topped with fruit & Nutella, the breakfast egg and cheese waffle sandwich, or a Mickey Waffle with cinnamon & sugar!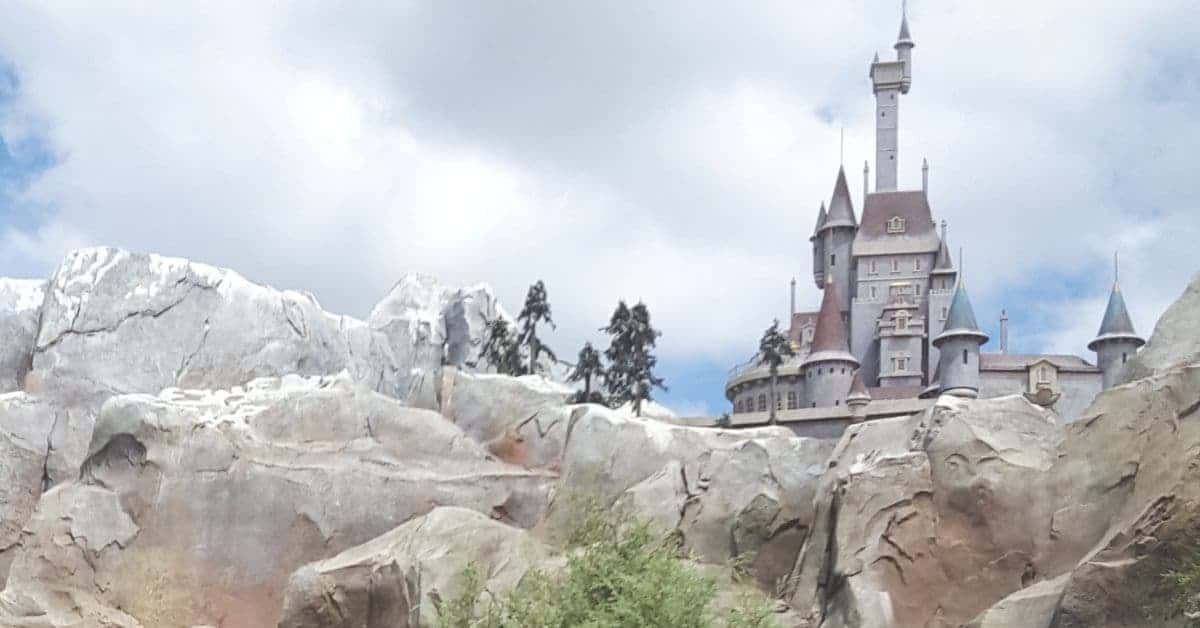 Lunch at Be Our Guest
Be Our Guest is the logical lunch choice since it is only available for quick service during this part of the day.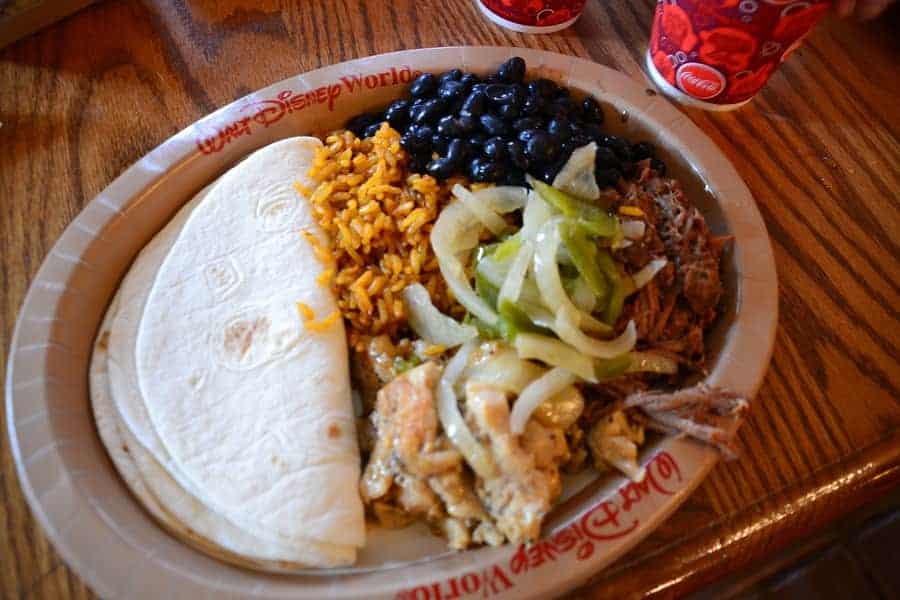 Dinner at Harbour House or Pecos Bills
Your last meal of the day should be determined by what you are in the mood for. If you love seafood, then hit Harbour House.
If you have a hankering for Tex-Mex, then you should eat at Pecos Bills.
---
Just because you are eating a Quick Service meal doesn't mean you have to sacrifice quality food!
Looking for other places to eat while in Disney World?
Where do you eat when visiting Magic Kingdom?