If you are looking to see a Broadway caliber show while on your Disney vacation, you are going to want to check out the Beauty and the Beast LIVE at Hollywood Studios.
Beauty and the Beast LIVE at Hollywood Studios
This live-action production at Theater of the Stars stays true to the story (that is as old as time) yet only lasts about 25 minutes.
It features an all star cast of characters from Beauty & the Beast along with all the songs you love from the animated Disney classic.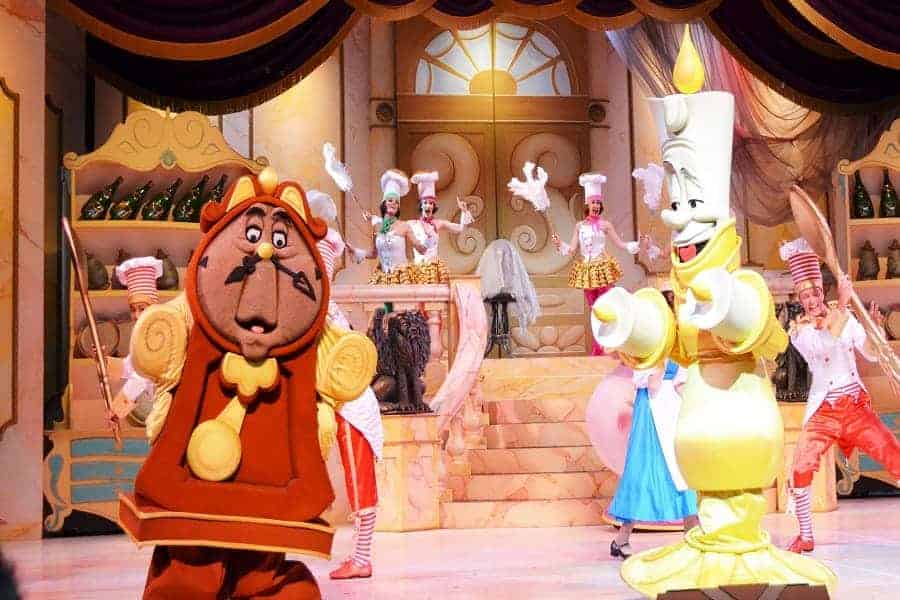 The costuming and set design in this production is pretty spectacular and you will find yourself swept away in the artistry on stage. It really is a stellar performance!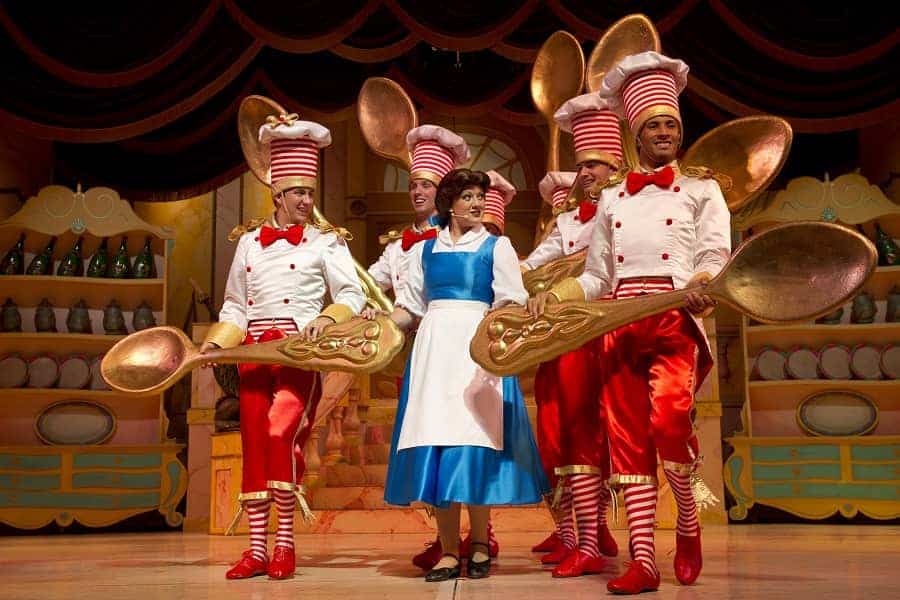 When you think of what is costs to see a Broadway show, you really are getting a treat to see Beauty and the Beast LIVE for just the cost of admission to Hollywood Studios.
The tage show is performed multiple times daily at the Theater of the Stars on Sunset Boulevard.
Get there early to secure a good seat.
How else can you immerse yourself in the world from Beauty and the Beast at Disney World?
Have you had a chance to visit Hollywood Studios & see Beauty and the Beast LIVE?