(Note: The links in this post are affiliate links, and we will be compensated when you make a purchase by clicking through our links. Read our disclosure policy.)
Those planning a family trip to Disney World may be considering wearing matching shirts. There are some definite benefits to buying family shirts for Disney World and if you are looking for design ideas, we have a few of our favorites to share!
Why Purchase Matching Family Shirts for Disney World?
Disney World has some of the most crowded theme parks in the world. A great way to be able to keep up with everyone is if you all wear the same color shirt.
While you might not all wear the EXACT same design variation on your Disney shirt, having at least the same color will help you keep track of everyone in your party.
Matching family shirts for Disney World look great in photos!
When everyone is wearing the same shirt in the photo or variation of a Disney themed shirt (like Disney Pirate shirts or Disney Villain shirts), the group shots look even better.
Can't agree on the same color Disney shirt?
You don't even have to all have the same Disney tie dye color pattern, as long as they are similar in style & pattern, they will look great in those family photos too!
Where to Buy Family Shirts for Disney
While ShopDisney does have a small selection of family t-shirts, the best selection is on Etsy.
What is nice about shopping for Disney shirts on Etsy is that you can get a personalized top and have options to have each shirt the same color or different colors.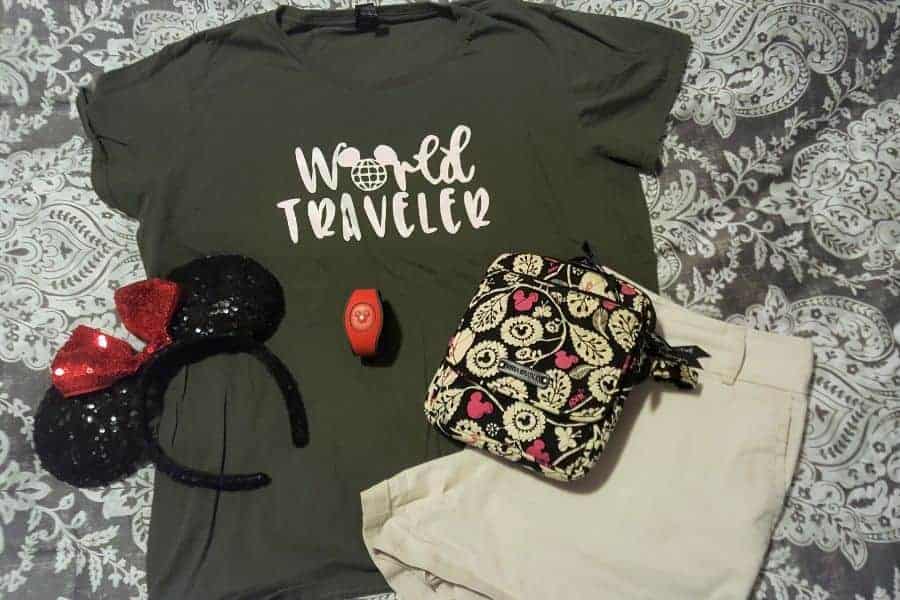 Some people don't like dressing the same and think that matching tops for a Disney vacation is overkill.
We get it.
If you want to wear something to show your love for Disney, but don't want to dress your family in the same or similar shirts, we have some great ideas on what to wear to Disney World in Florida!
How do you feel about matching Disney shirts for the family? Do you think they are cute or overdone?