When it comes to Disney snacks, there are so many to choose from. You will find traditional favorites alongside those treats that are unique to Disney World. If you are wondering which desserts you should make a point to try while at Disney World, we have a list of 10 that are our absolute favorites!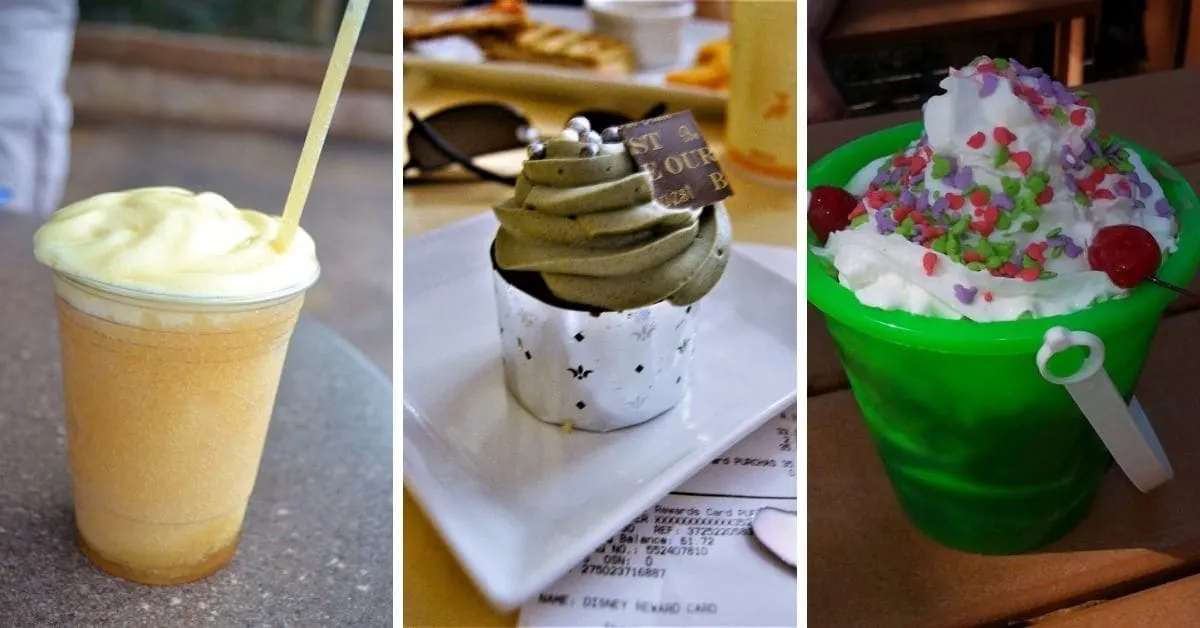 10 Disney Treats You Need to Try at Disney World
These are the best snacks in all of Disney World! Try them and see if you agree!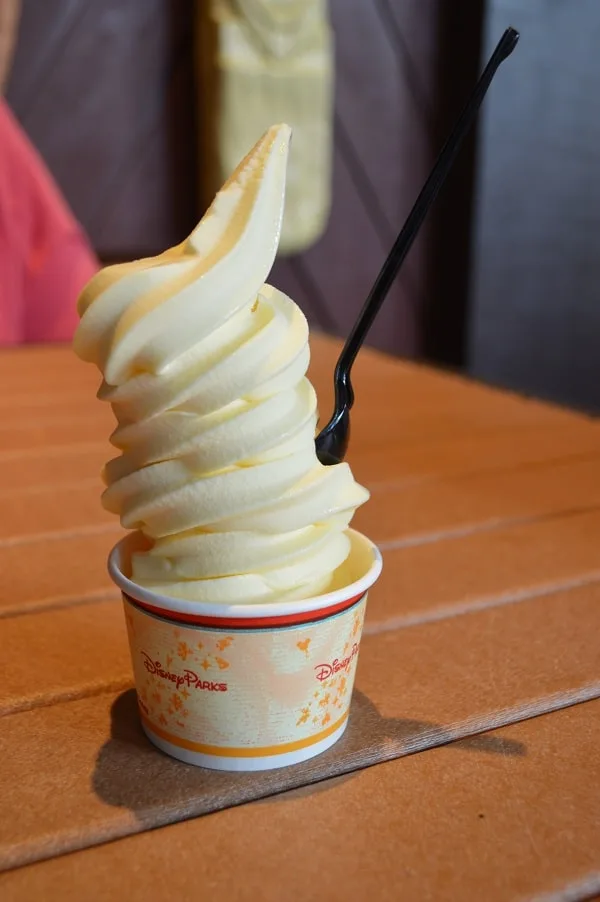 1. Dole Whip
Disney Dole Whip is one of the most popular Disney snacks. It is pineapple soft serve ice cream and can be found in Magic Kingdom, Animal Kingdom and at Polynesian Resort.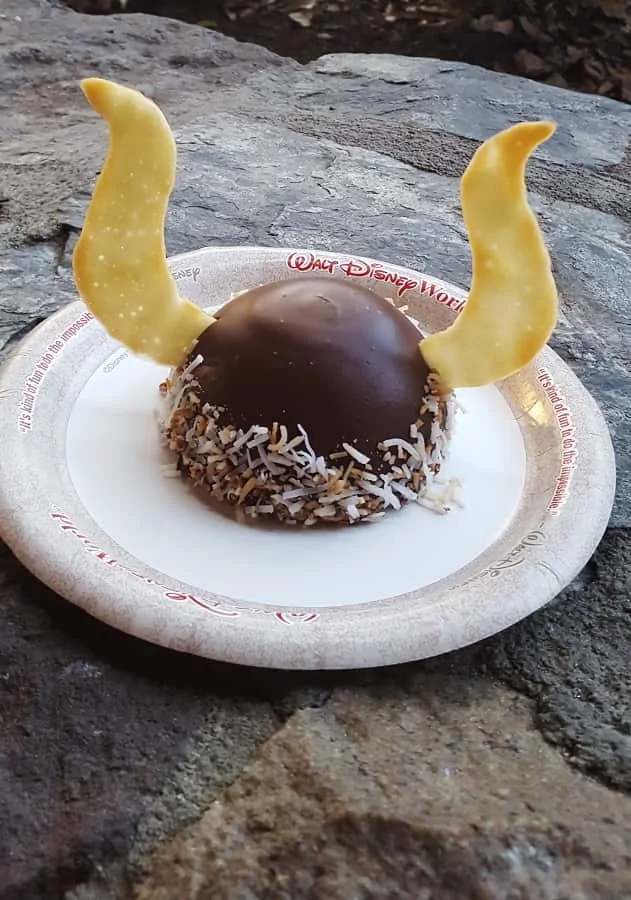 2. Viking Mousse
Viking Mousse is only found in Norway Pavilion. This chocolate mouse is covered in a layer of hardened chocolate and dipped in shaved toasted coconut. The horns are two thin shortbread cookies.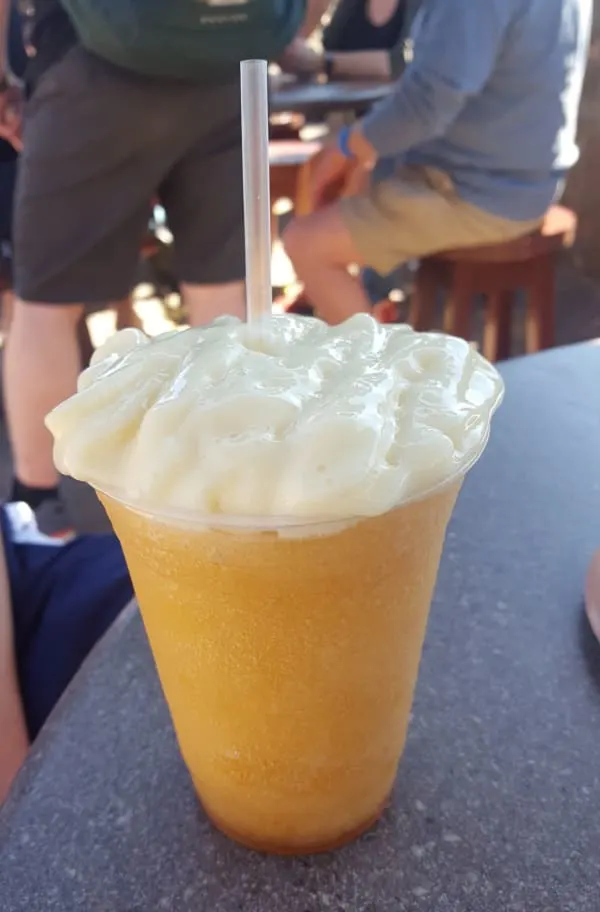 3. LeFou's Brew
LeFou's Brew is a delicious frozen apple juice drink covered in a tasty foam. It can only be found at Gaston's Tavern and will cool you off in that hot Florida sun!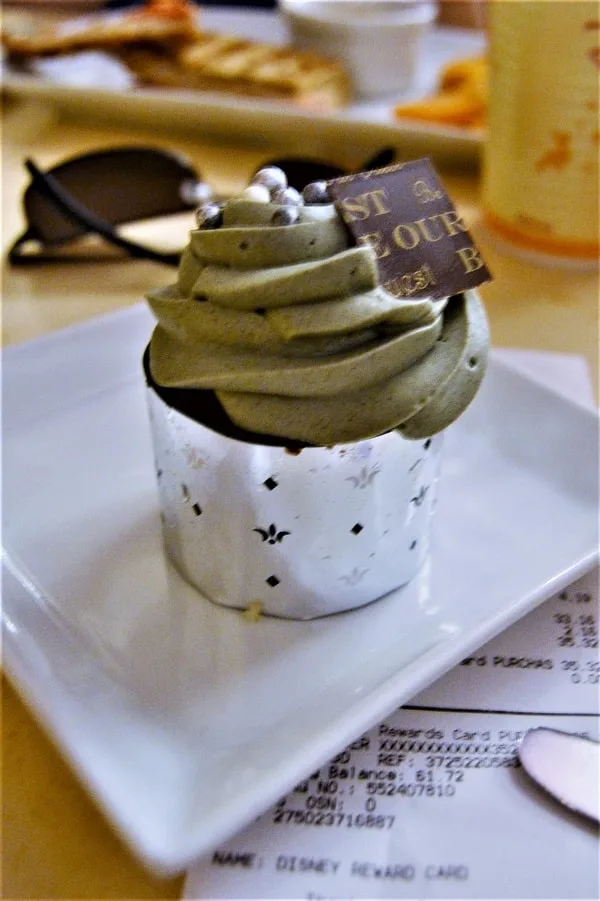 4. Gray Stuff
They aren't kidding when they say "Try the Gray Stuff, it's delicious." It is! The only problem is that you can only find it at Be Our Guest in Magic Kingdom.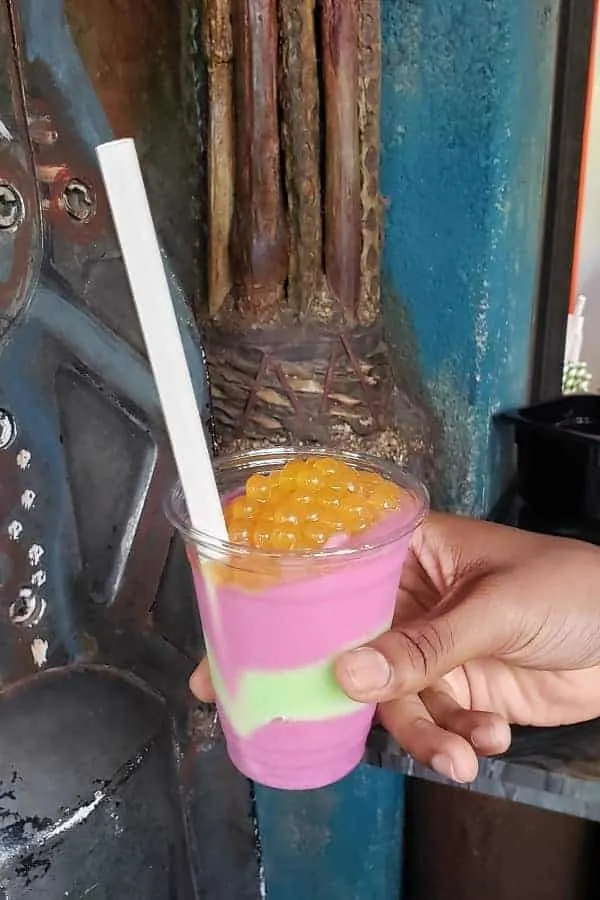 5. Night Blossom
When you visit Pandora, World of Avatar, one of the best treats you will find there is the Night Blossom at Pongu Pongu. This small watering hole is located right beside Windtraders store.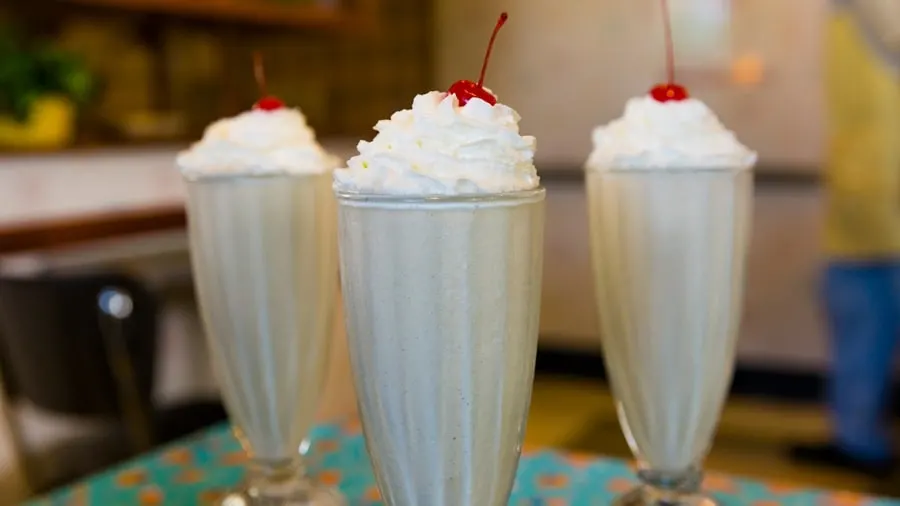 6. Peanut Butter & Jelly Milkshake
Yes, you read that right! This delicious shake can only be found inside 50's Prime Time Cafe at Hollywood Studios and it is legendary!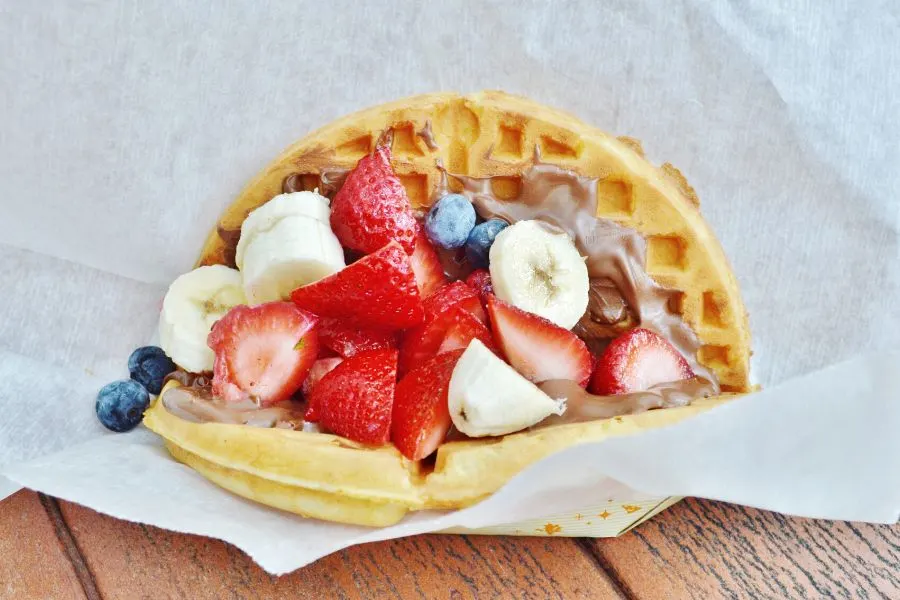 7. Nutella & Fruit Waffle
There is something about the mixture of fresh berries with bananas and nutella piled on top of a Disney waffle that makes this treat something out of this world. You can find it at Sleepy Hollow Inn at Magic Kingdom.
8. Ooey Gooey Toffee Cake
Vanilla Cake with Toffee Filling drizzled with caramel. Need I say more? This delicious dessert can only be found at Liberty Tree Inn and it is big enough to share (but you won't want to).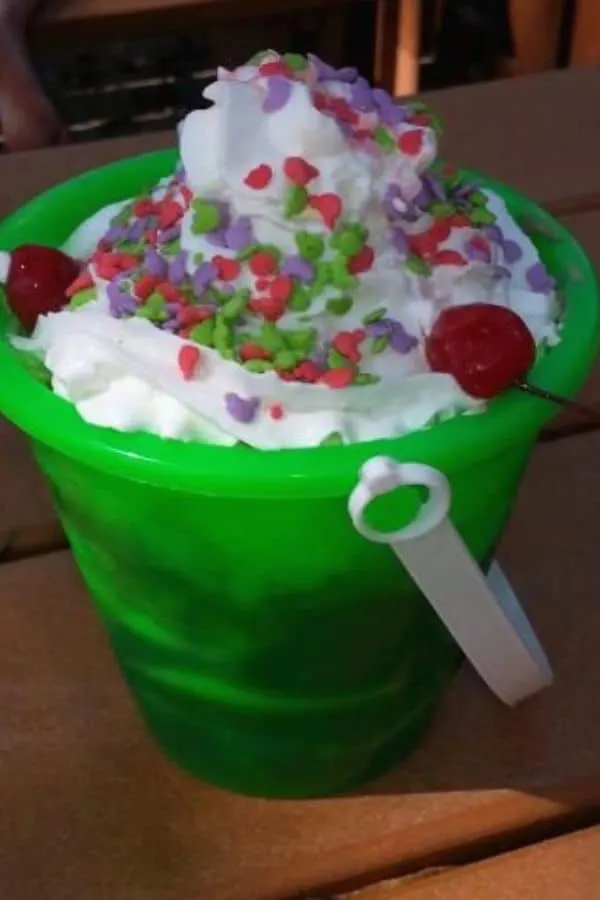 9. Sand Pail Ice Cream Bucket Sundae
When you are looking for a cold sweet treat at either of the two Disney waterparks, you should consider splitting the Sand Pail Ice Cream Bucket Sundae.
It is filled with chocolate & vanilla soft-serve ice cream and topped with crunchy chips of waffles cone, cookie pieces, sprinkles, hot fudge, caramel sauce, strawberry sauce, whipped cream and a cherry.
It's available at IC Expeditions at Blizzard Beach Water Park and Happy Landings and Snack Shack at Typhoon Lagoon Water Park.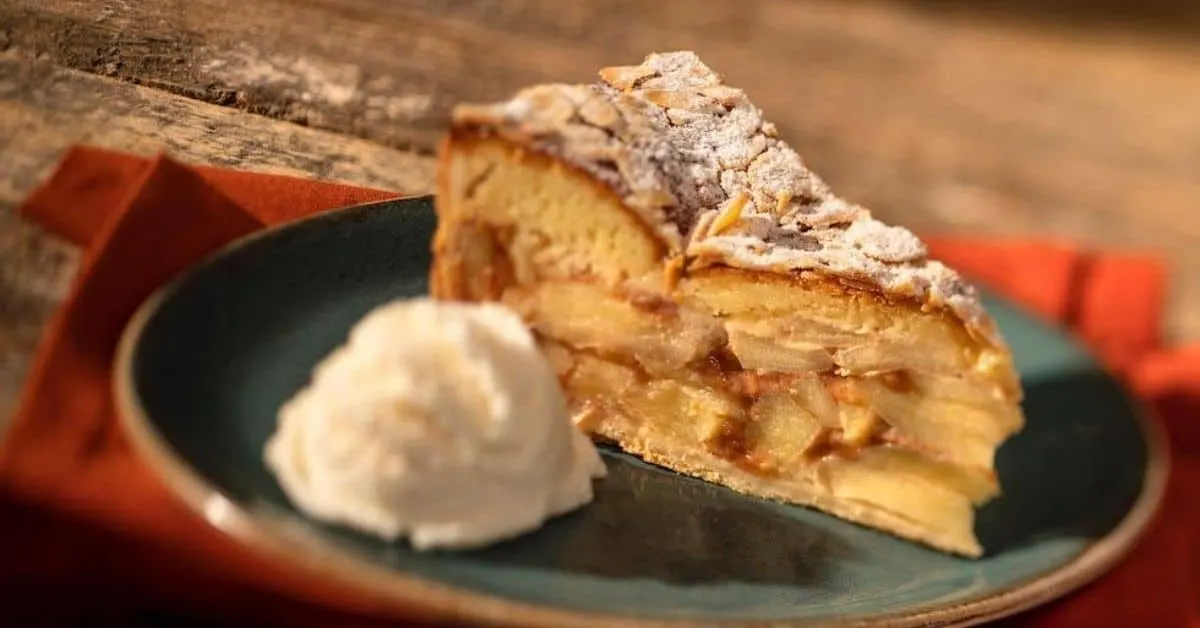 10. Whispering Canyon Apple Pie
Somewhere between apple pie and apple cake, this delicious dessert is the perfect mix! If you get the chance to dine at Whispering Canyon restaurant in Wilderness Lodge, you must order it no matter how stuffed you may be after dinner.
We love it so much that we've even used this recipe to make it at home.
With such a huge selection of Disney snacks you can't go wrong no matter what you decide. And if you have trouble deciding on just one Disney treat, enjoy one at the park and grab another to take with you back to your room!
Do you have any favorite Disney World snacks? What is it?