Are you going to planning a trip to Disney World in January? If you wait until after New Years to visit Disney World, you are going to find it a great time to visit with lower park attendance and new experiences to enjoy. Wondering about crowds, weather, and park experiences in January? We have everything you need to know!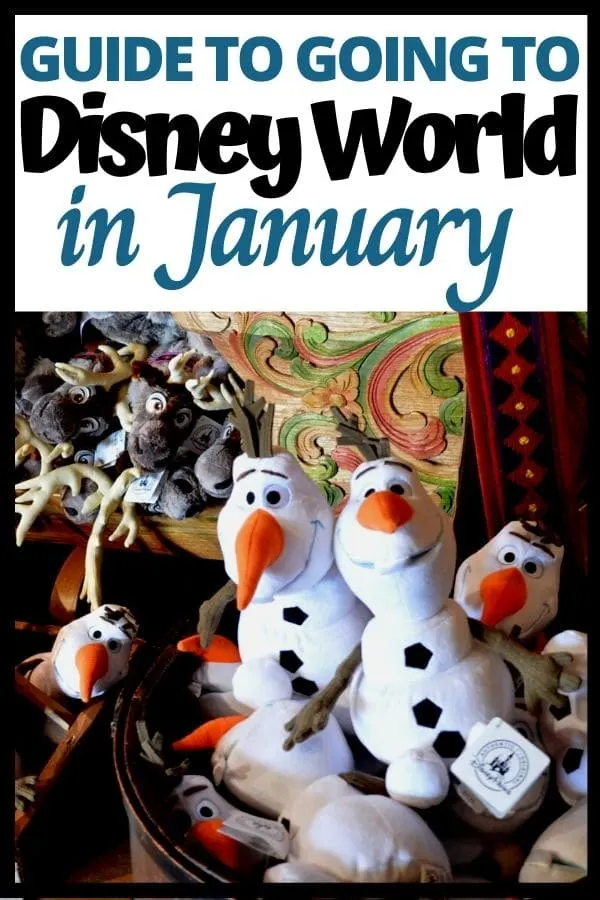 Guide to Going to Disney World in January
If you are visiting January 2023, you will be glad to know that the parks are still celebrating Disney World's 50th Anniversary. This means you are going to get to experience some new & exciting things!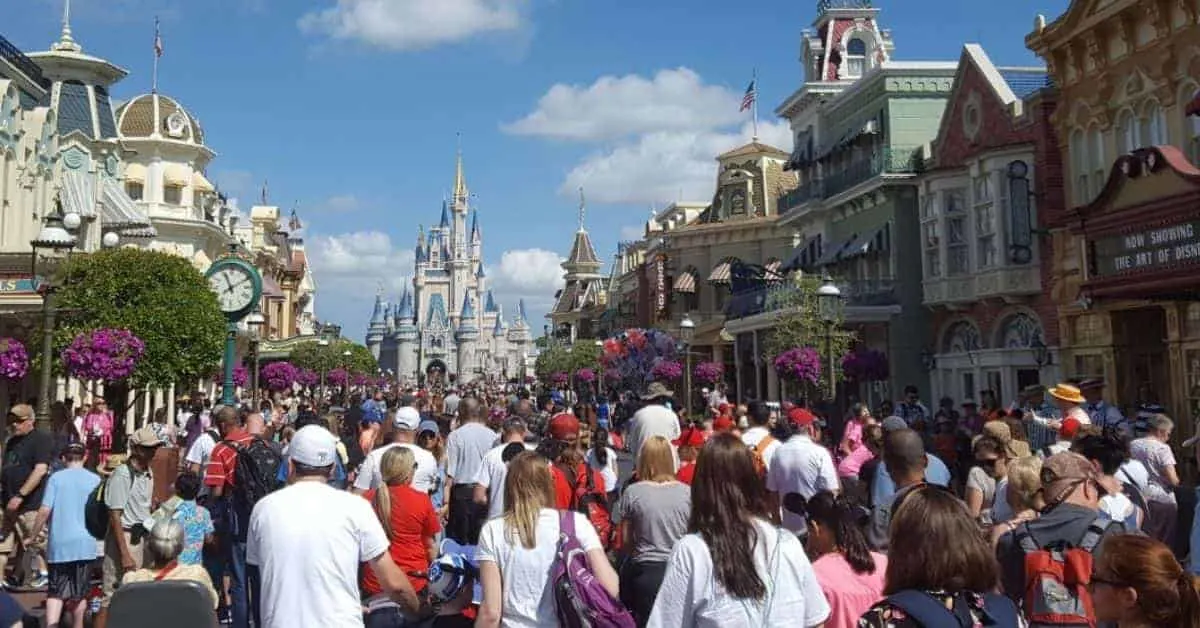 Crowds at Disney World in January
While Disney World is crowded nearly every month, there are only two major parts of January that you need to avoid.
If you have studied our Disney World crowd calendar, you know that historically, January can be busy most weekends due to events.
Dates to Avoid:
January 1-3: Winter Break for most schools
January 4-8: Disney World Marathon
January 13-15: UCA & UDA Nationals (Cheer and Dance)
Disney World Events in January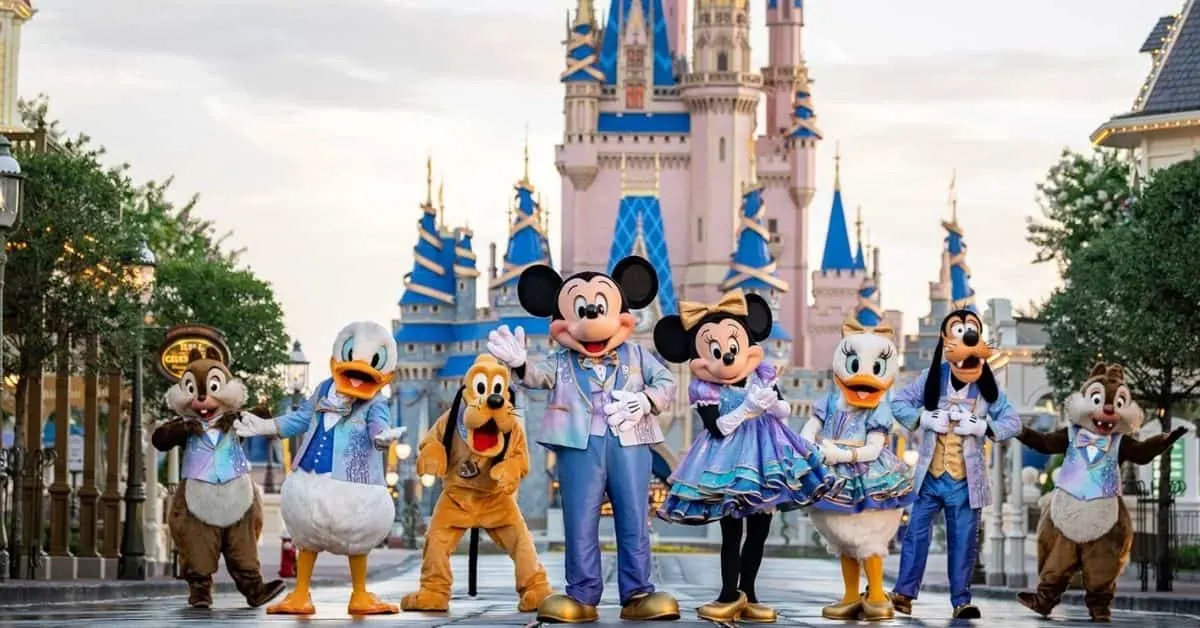 Disney World 50th Anniversary
Those visiting in January will get to experience "The World's Most Magical Celebration," an 18-month event bringing new attractions, nighttime spectaculars and other magical experiences.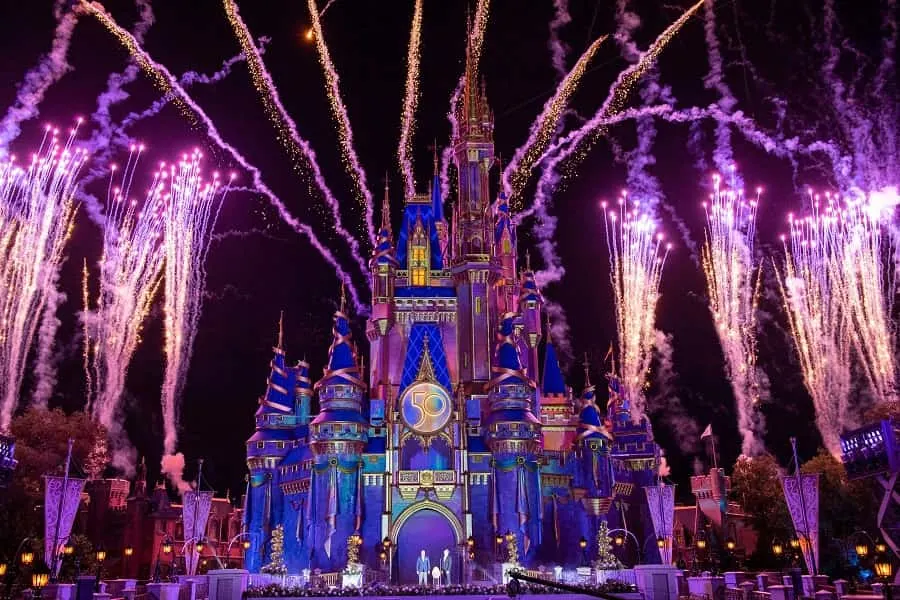 Shining at the center of it all is Cinderella Castle at Magic Kingdom Park, welcoming guests with gleaming gold bunting, embellishments, a 50th anniversary crest and other enhancements inspired by the art of Mary Blair.
Here is some of what you will experience:
Cinderella Castle illuminates with pixie-dust sparkle.
At Disney's Animal Kingdom Theme Park, Tree of Life lights up as fireflies gather to usher in the magic of nature.
The Hollywood Tower Hotel at Disney's Hollywood Studios is awash in a brilliance evoking the golden age of imagination and adventure.
EPCOT has new lights shine across the reflective panels of Spaceship Earth, connecting to one another like stars in a nighttime sky and creating a mesmerizing symbol of optimism.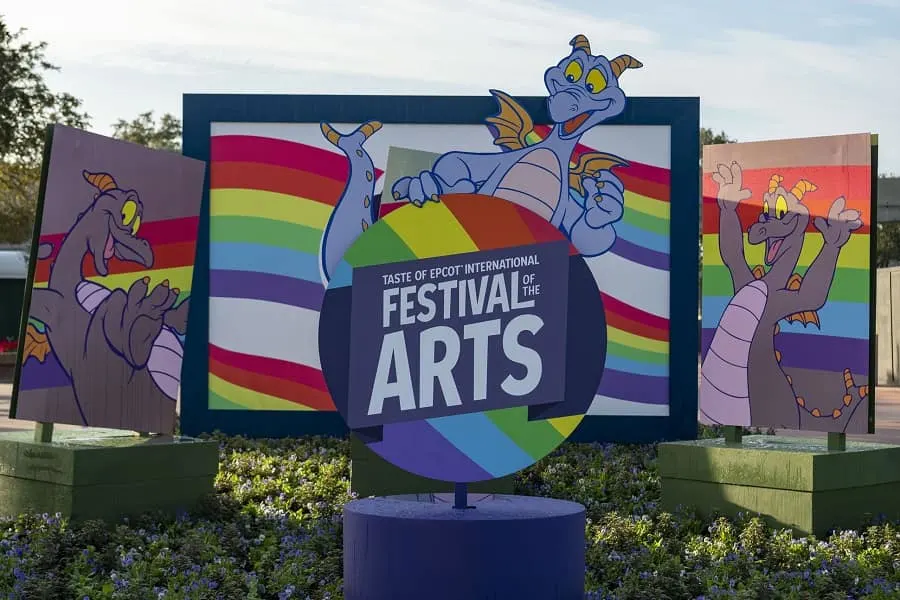 Festival of the Arts
Beginning January 13 – February 20, 2022, guests at EPCOT will get to experience this free festival (with purchase of a park ticket).
The Festival of the Arts brings together food, art, music and more.
Enjoy artistic displays by talented Disney imagineers, try beautiful culinary treats that are both visually appealing and delicious, and enjoy Disney Broadway concerts!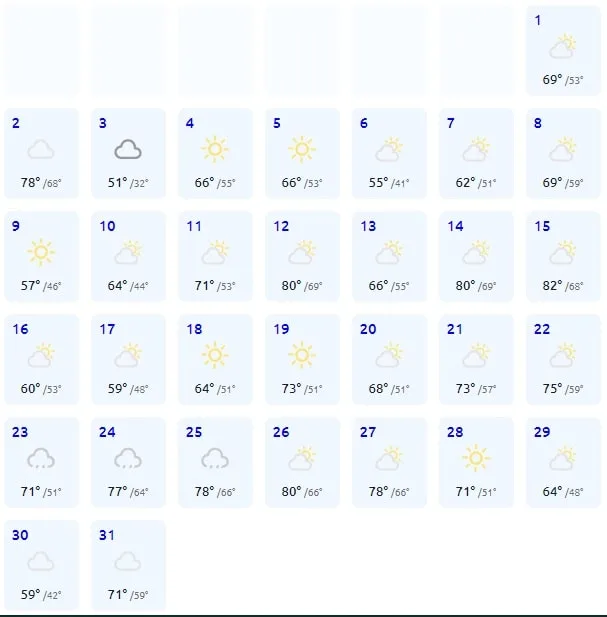 January Weather in Disney World
Weather is cooler in January than in most other times of the year with an average high temperature of 71°F (which is pretty mild for Florida)!
You will definitely want to bring the right clothes for this time of year!