Did you know that you can pay for your entire Disney vacation with Disney gift cards? Why would you want to do this? Because if you buy discount Disney gift cards, you are in essence saving money on your Disney vacation.
There are a few places that sell discount Disney Gift Cards and if you know where to find them, you can save up to 5% on your vacation right off the bat.
5% may not sound like much, but if you consider that the average Disney vacation costs about $5,000, 5% is $250!
That is like one night at a Disney Resort or two days of Disney park tickets!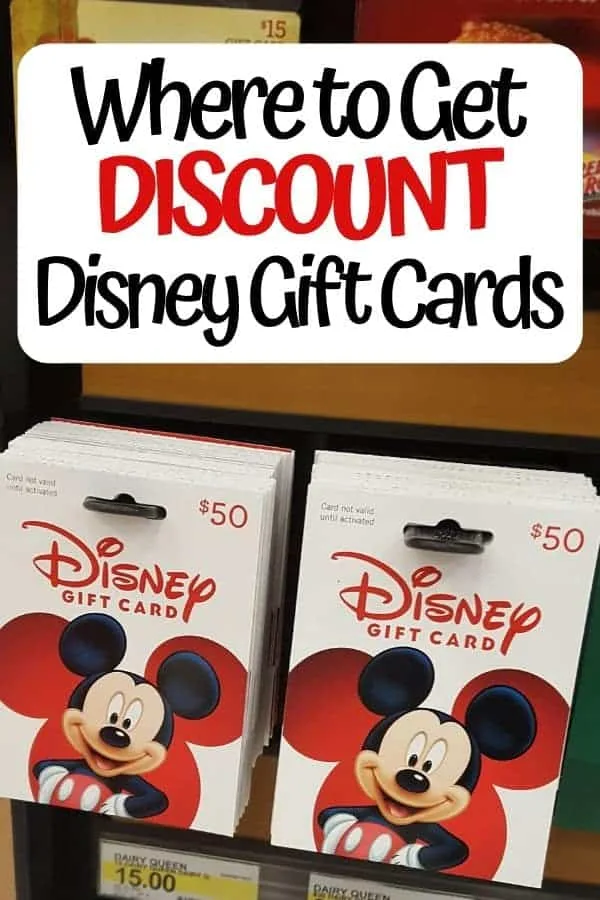 Where to Get Discount Disney Gift Cards
Target Disney Gift Cards
When looking for ways to save on your Disney vacation, don't overlook Target. You can shop at Target for Disney Gift Cards and save money when you use your Target Red Card.
First off, you don't have to have a Target credit card to get in on this deal.
Target Red Card is a Target card that attaches to your checking account and works just like a debit card (but can only be used at Target stores).
It saves you 5% on your Target purchase every day, and this includes when you purchase Disney Gift Cards at Target!
It's like saving 5% on your entire Disney Vacation.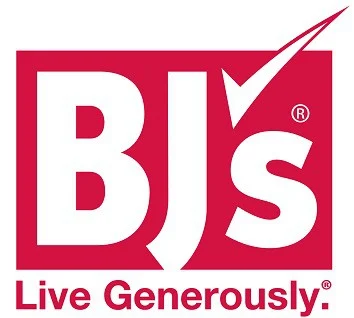 BJ's Disney Gift Cards
You can purchase Disney gift cards at a 4% discount at BJs Wholesale. This makes a $100 Disney Gift card $95.99.
Keep in mind that you will have to have a BJ Wholesale membership to get this deal and if you don't already have one, the membership costs are as low as $10 a year (for an online pass).
This means you can purchase your Discount Disney Gift Cards online and never have to deal with the lines inside the store!
If you have the BJ Perks Rewards account, you can get an additional 2% back which is a total savings of 6%.
Now, this is only a deal if you already have a BJ Perks Rewards Account. It is not so much of a deal if you have to pay the heavy annual fee of $110.
How to get a Discount BJ Wholesale Membership to shop in the store?
Use Groupon or if you are a teacher, you can get a deal on Inner Circle Membership.
If you have never joined a warehouse club, Groupon often has the best deals on discount memberships.
Sam's Club Disney Gift Cards
Like BJ Wholesale, Sam's Club offers a 4% discount on Disney Gift Cards for its members.
Membership at Sam's Club is comparable to BJ's Wholesale in that if you don't already have a membership you can get one for as low as $40 through Groupon.
Military families can get a $10 gift card to Sam's Club when they join which makes it a better deal than BJ Warehouse.
If you have their premium membership (at $100) then you will get 2% cash back (maximum $500 per year).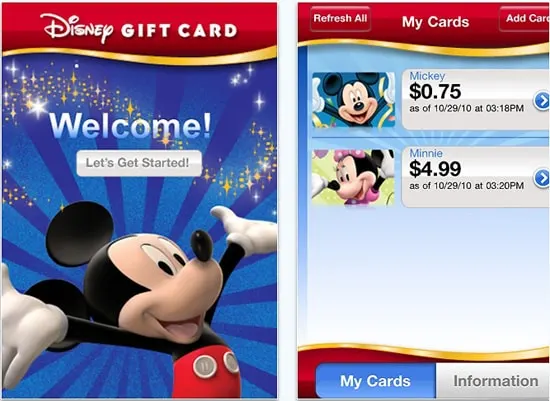 How to Manage Disney Gift Cards
The last thing you want to do is keep up with tons of Disney Gift Cards. Instead each time you buy one, combine your Disney Gift Card to one card and trash the other.
This can be done on the Disney Gift Card website.
Log in and go to "Manage Cards" at the top of the page. From there, hit "Transfer Balance."
Choose the card you want to be the main Disney Gift Card and transfer the balance of the other gift cards to the main card.
The most you can put on one card is $1000.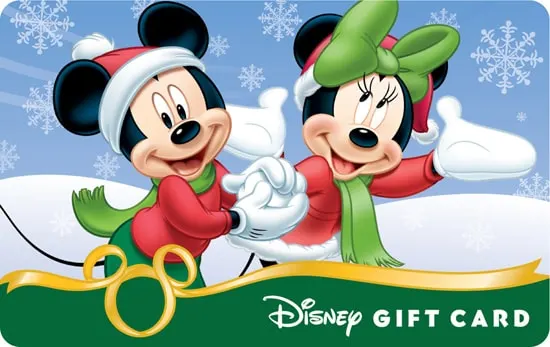 Where Can I Use Disney Gift Cards?
Disney Gift Cards spend like cash at Disney World.
You can use Disney Gift Cards to purchase your Disney World tickets, pay for your Disney World Resort stay, or make purchases inside the Disney World Parks.
Have you used Disney Gift Cards to pay for your Disney vacation? Where you able to get them for a discount and if so, how much did it save you?