Tired of dull theme park food? If you are looking to eat some of the best food in Disney World, you are going to want to check out the Jungle Navigation Co. LTD Skipper Canteen in Magic Kingdom.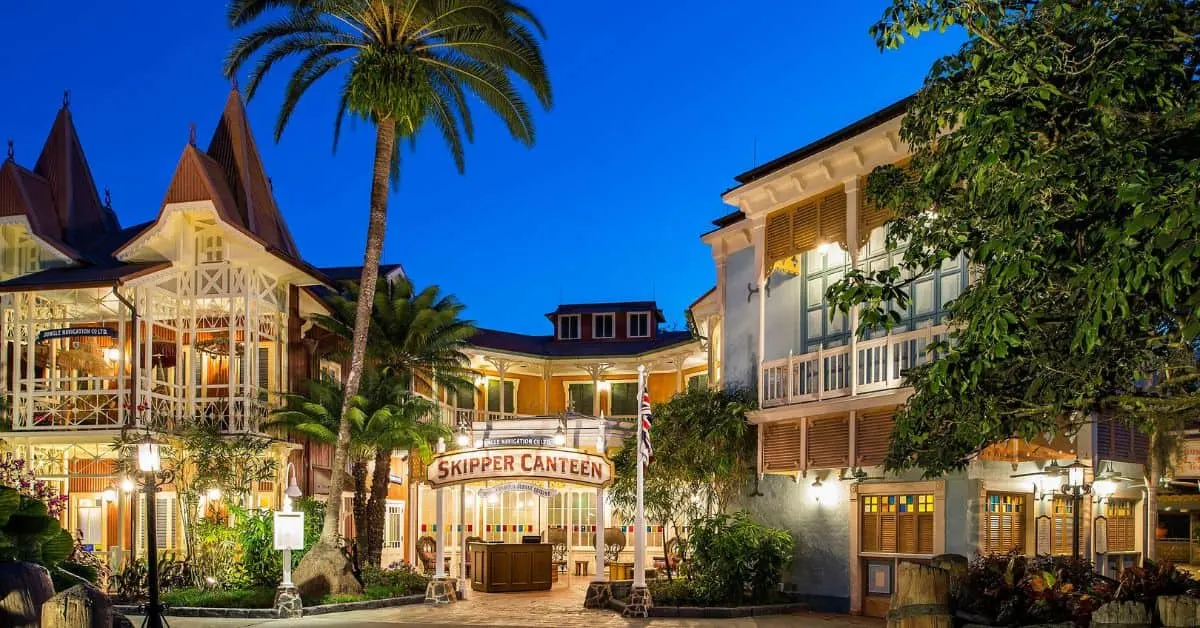 This table service restaurant is one of the best Magic Kingdom restaurants for three reasons: the atmosphere, the wait staff, and because it has some of the best food in Magic Kingdom.
You will find bold and exotic cuisine of Asia, South America, and Africa while being served by some of the Jungle Cruise riverboat pilots.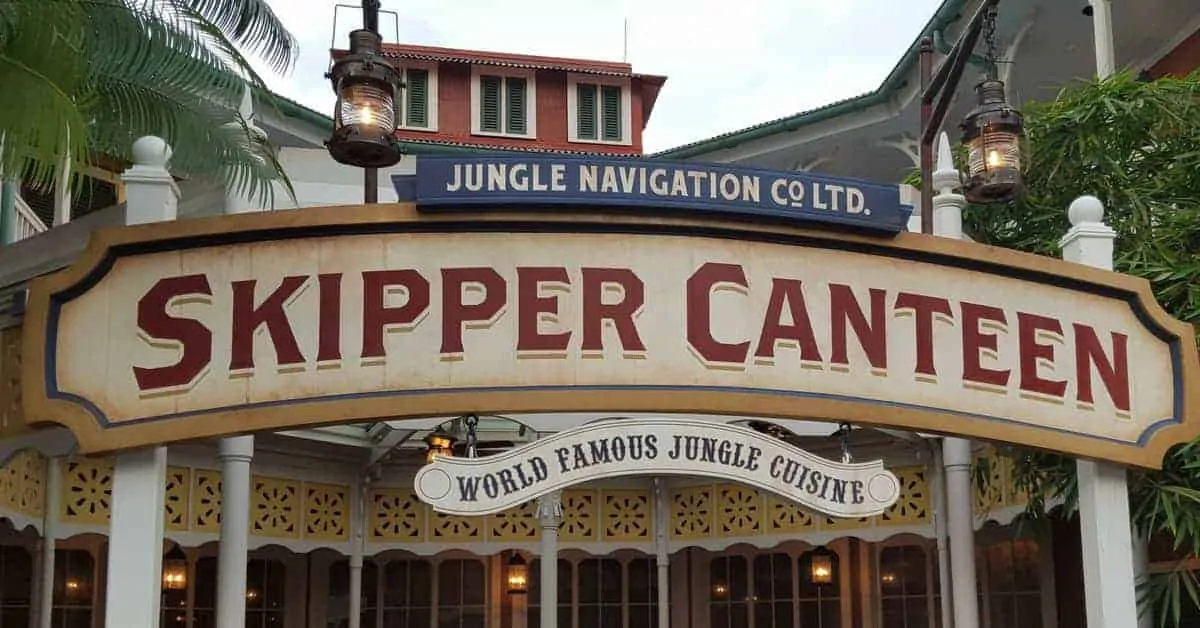 Skipper Canteen in Magic Kingdom
Where is Skipper Canteen located?
Skipper Canteen is located in Adventure Land, across from the Swiss Family Treehouse and not far from the Jungle Cruise entrance.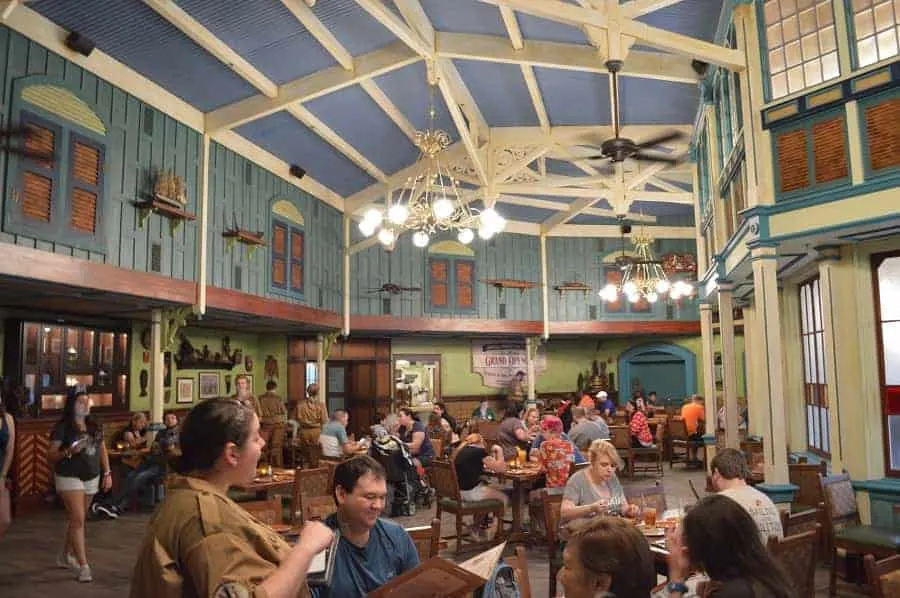 Seating areas at Skipper Canteen:
The main seating area is the crew's colonial-era Mess Hall
The Jungle Room happens to be the former family parlor of Dr. Albert Falls himself
The S.E.A. Room is a once-secret meeting place for the Society of Explorers and Adventurers!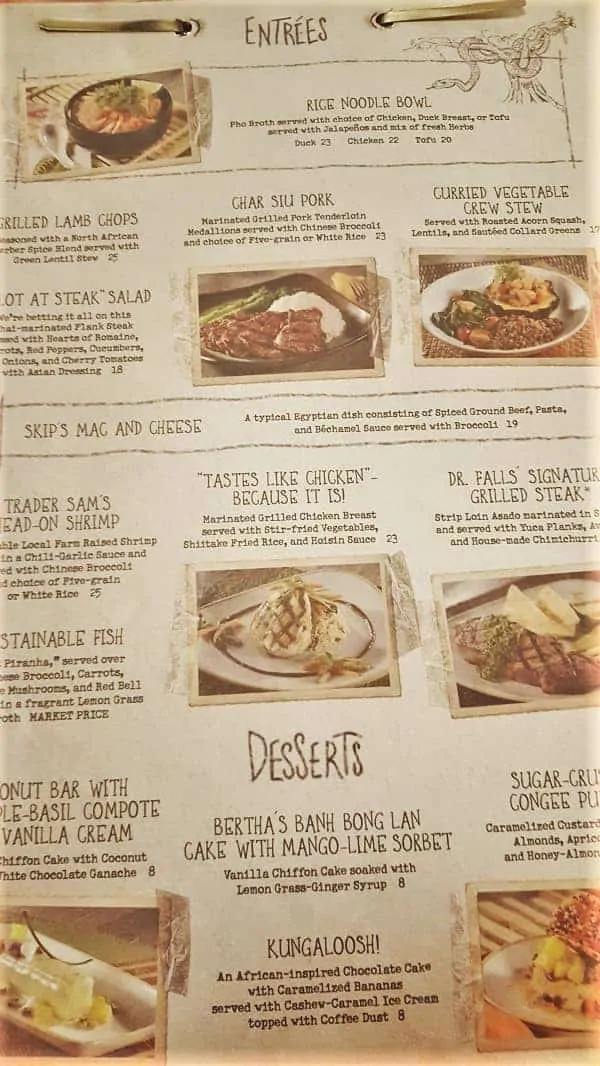 Skipper Canteen Menu
The food on the Skipper Canteen menu is different than anything you will find at Magic Kingdom.
There are an array of dishes that reflect cuisines from Asia, South America, and Africa.
When you actually eat there, be sure to flip the menu over and read what it says. I didn't post because I didn't want to spoil the entire experience for you.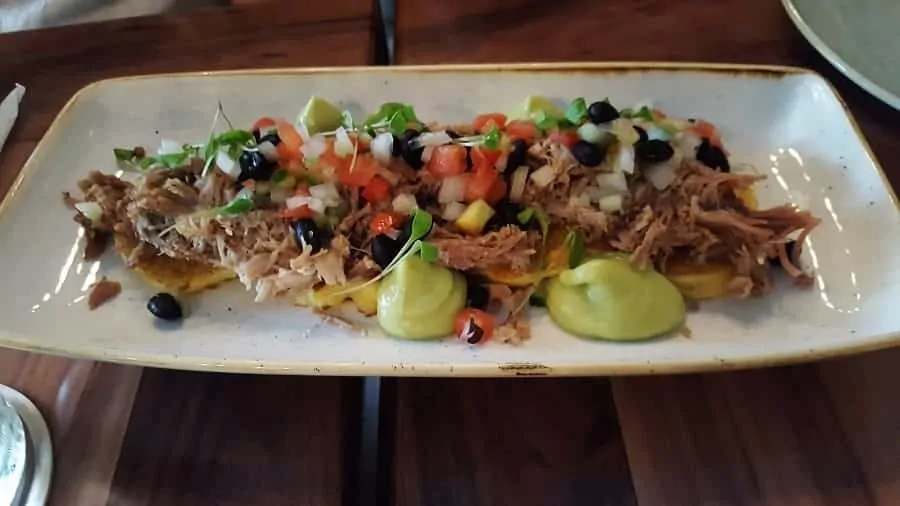 The star of appetizers at the Skipper Canteen is Orinoco Ida's Cachapas.
This Amazon-inspired shareable dish is made with Corn Pancakes, Mojo-braised Pork, Black Bean Salad, and Avocado Cream.
When it comes to meals, the menu is pretty limited, but everything on it is pretty spectacular. These are two of our favorite entrees: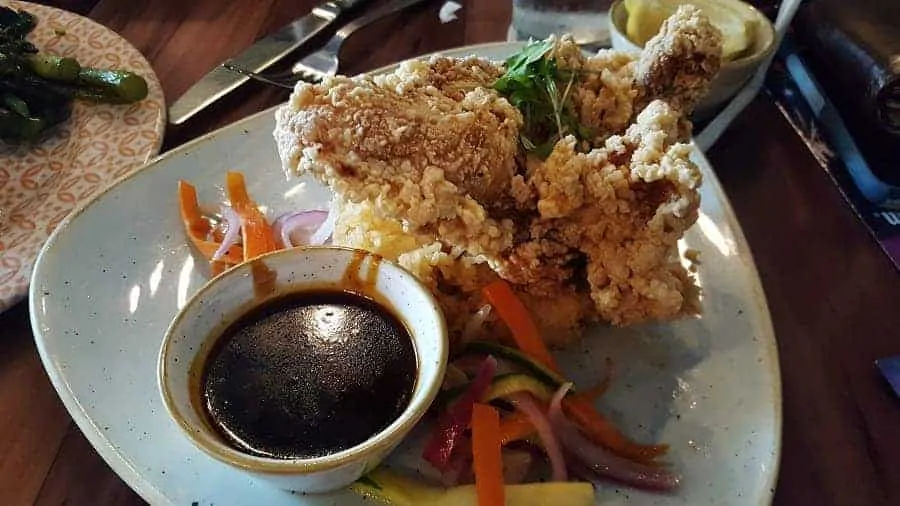 "Tastes like Chicken" – Because it is! It is probably some of the best Fried Chicken I've ever eaten, you cannot go wrong with this meal. It comes with Citrus and Ginger-scented Rice, Chili Glaze, and seasonal vegetables.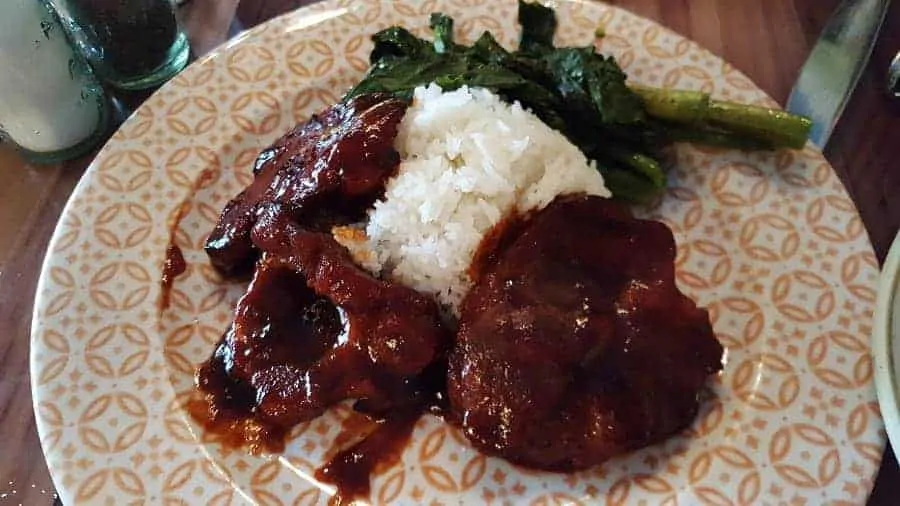 "Hardy Har Char" Siu Pork. This dish is made with Char Siu-marinated Pork and served with julienned carrots, squash and red onion and Jasmine Rice.
Kids Meals at the Skipper Canteen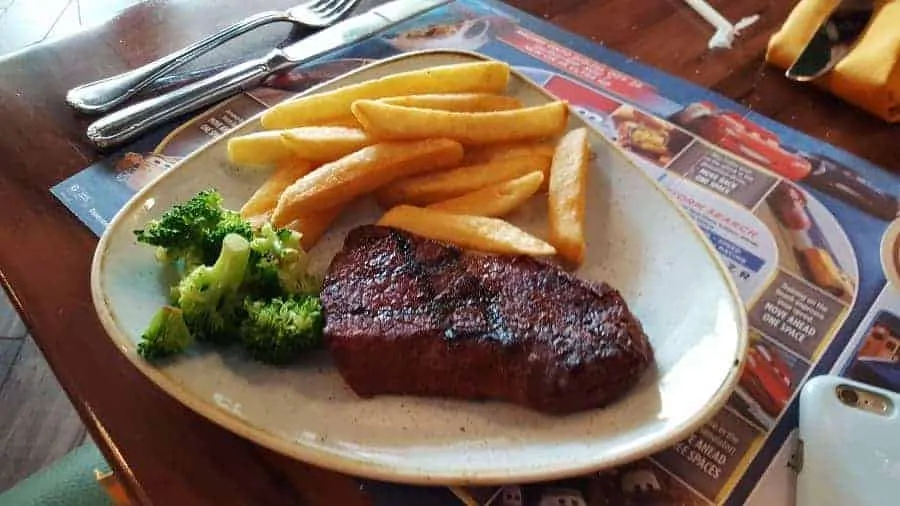 For kids, we encourage them to try the Sizzling Savanna Grilled Flank Steak, served with Steamed Broccoli, Fingerling Potatoes (or french fries), and fresh Seasonal Fruit.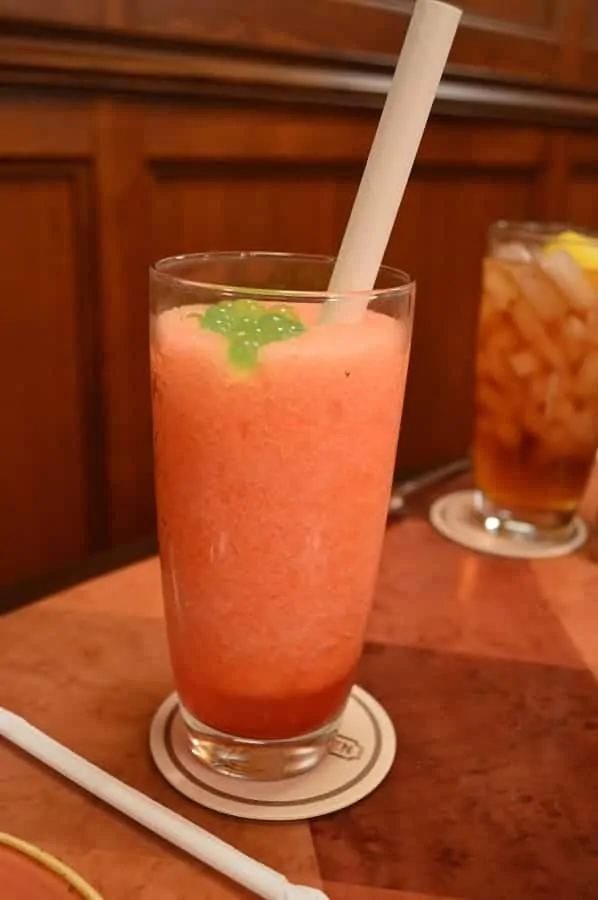 You cannot leave without having a Schweitzer Slush. You will certainly cool off with this frozen Apple and Passion Fruit concoction topped with Bursting Green Apple Boba Balls.
The texture is very similar to the Night Blossom in Pandora, World of Avatar.
We have dined at Jungle Navigation Co. LTD Skipper Canteen a half dozen times and have never been disappointed in the service or the food.
While the menu is a little exotic for some people, I truly feel that if you give it a try, you will find that it really is some of the best food in Magic Kingdom.
Have you been to Jungle Navigation Co. LTD Skipper Canteen at Magic Kingdom? What was your favorite dish?