When is Disney Dining returning to Disney World? Beginning May 31, 2023, you can add a dining plan to Walt Disney packages that include a Disney Resort hotel stay with arrivals on or after January 9, 2024.
Those taking a Disney vacation have the option to purchase meal plans in advance of their stay. This Disney Dining Plan can either be a budget buster or a fun way of trying new restaurants depending on your situation. If you are planning a Disney Vacation, you are probably trying to decide whether or not the Disney Dining Plan is right for your family.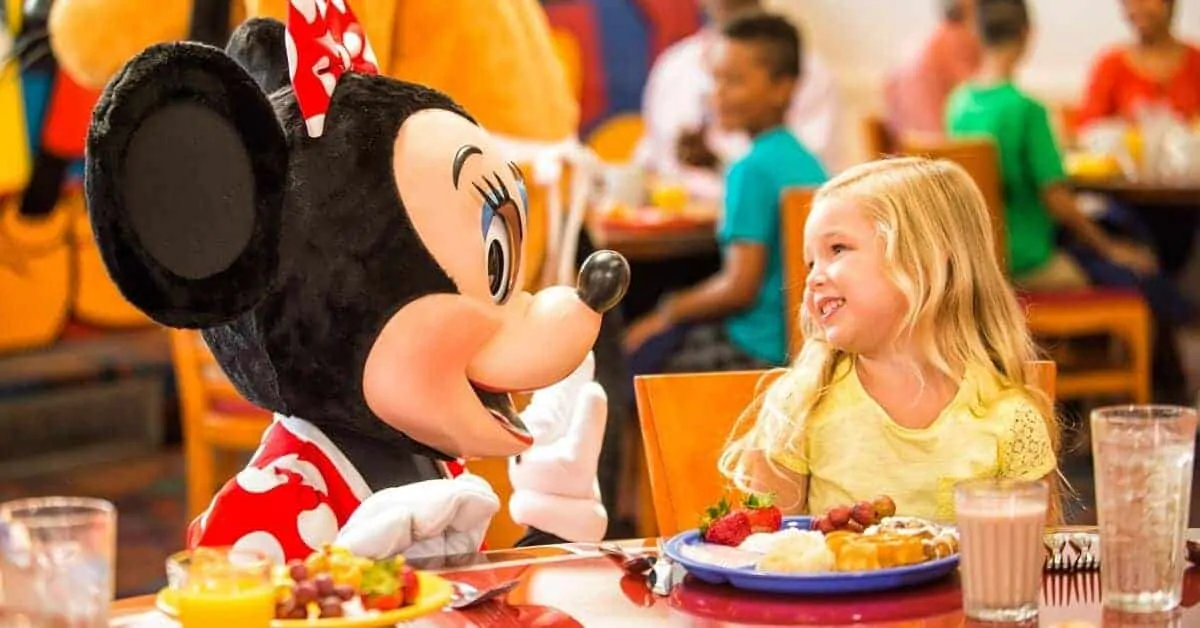 Disney Dining Plan Prices & Options
There are many things you will want to take into account, like the size of your party, ages in your party, your dining habits, and length of stay when making your decision. Here is what you need to know about the Disney Dining Plan.
There are two available options beginning in 2024 when it comes to Disney Dining. It is important to read the descriptions carefully because there are some differences from the previous dining plan details.
Quick Service Dining Plan
The following is available per night of your stay:
2 Quick Service Meals (includes one entree and one non-alcoholic beverage)
1 snack/nonalcoholic drink
Standard Dining Plan
The following is available per night of your stay:
1 Table Service Meal (includes one entree, one non-alcoholic beverage, and one dessert OR one full buffet). 2 table-service meals credits can be used at Fine/Signature Dining experience, select Character Dining experiences or a Dinner Shows.
1 Quick Service Meals (includes one entree and one non-alcoholic beverage)
1 snack/nonalcoholic drink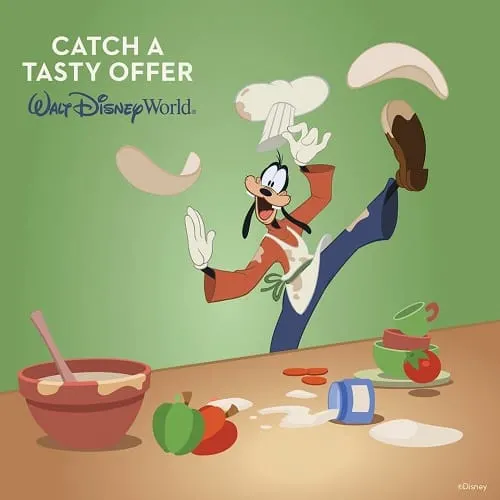 Disney has made it easy for you to use your credit for your Disney Dining Plan with your MagicBands. Just allow your server to scan your band when ordering or checking out.
Most of the time, the cashier or server will ask you if you are part of the dining program when you place your order. When they do, just be sure that you are clear as to which plan you have.
The Disney MagicBands are great because they electronically monitor your party's allocated meals.
At the end of your order (or meal), you will get a meal balance on your receipt so you can keep track of what you've used and how many credits your have remaining.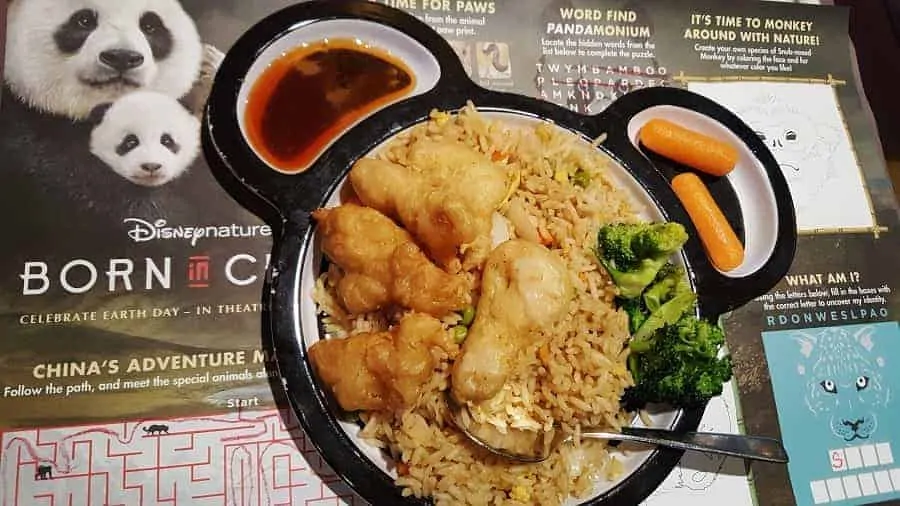 Disney Dining Plan Facts:
Children pricing is based on children aged 3-9. It is expected that children order off of the Children's Menu. Not all table service restaurants enforce this so if your kid really wants a steak and it isn't on their menu, it is worth asking politely. Kids who like something a little special with their meal, can request a Shirley Temple which counts as their drink with their meal.
You can use the credits you are given in any order you would like. For example, if say you decide that one day, you do not want to do a table service meal. No worries. You won't lose that credit. It just sits there until the end of your stay. You may choose to do 2 table service meals in one day or a character meal that takes 2 table service credits. Just be sure that you use all credits up by the end of your stay!
You can use the snack credits on things other than snacks. Maybe you are not a big snacker. You can use your snack credit to purchase a la carte breakfast items (like of piece fruit or muffin). You could also use it on drinks (but I'll explain why you might not want to do this later). If you find that you have an extra quick service meal, Disney will gladly allow you to purchase snacks in place of the meal.
Meals are nontransferable between party members and expire at midnight on day of checkout. This wasn't always the case in prior years. This means that only the person whose name appears can use the meal credit.
Restaurants are not limited to the park. You can use your Disney Dining Meal plan at resorts, water parks and at some restaurants at Disney Springs as well.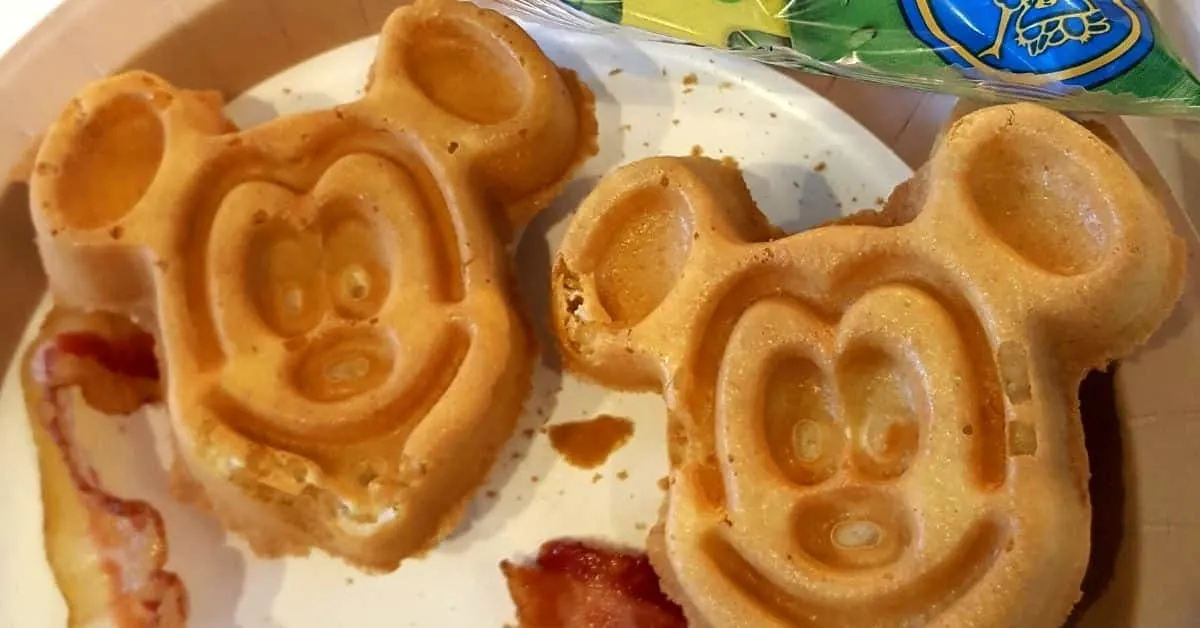 Is the Disney Dining Plan Worth it?
You might find that the Disney Dining plan isn't worth the cost. These are reasons why the Disney dining plan might not be right for you:
You have small children
Small kids usually don't eat meals like adults do. The adult meals are so large, that you can easily split one with a child.
As I mentioned in my Ways to Save Money on Disney Meals, Disney doesn't mind you sharing a meal, just ask for an extra plate. I don't feel your will really get your monies worth if your child is under the age of 5.
You don't want to schedule your parks around your meals
When you get the meal plan with table service option, you will have the ability to schedule your meals at the restaurants of your choice.
I would highly recommend doing this as some restaurants will not be able to seat you if you just show up; especially character meals.
If you are more of the type that likes to go by the seat of your pants, a meal plan with table service might not work in your favor.
You are not a big eater
If you go hard-core and don't like taking the time to sit down to eat (you'd rather have a Turkey Leg than an hour long meal at Be Our Guest), then you probably won't get the full value of your dining plan.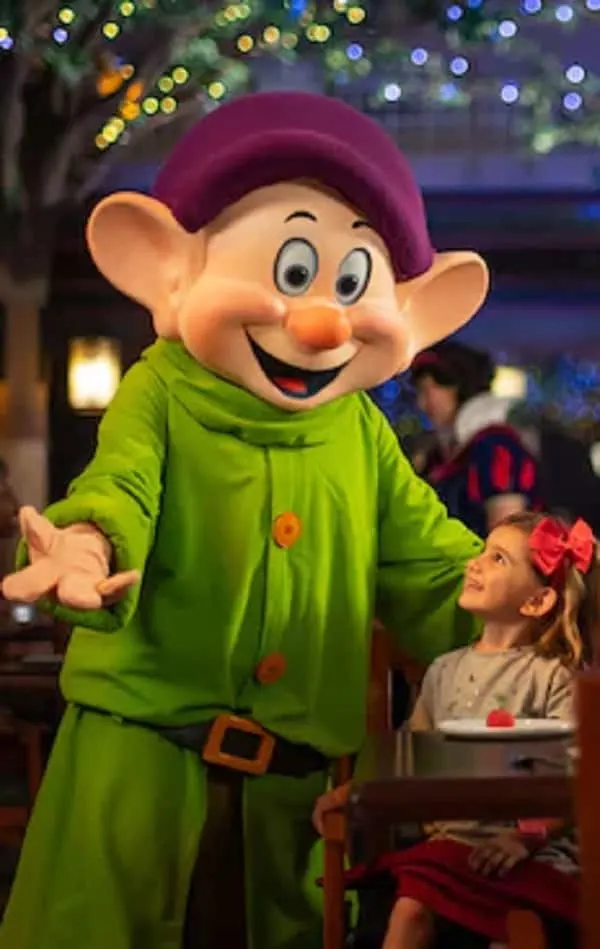 How to Get the Most Money out of your 2024 Disney Dining Plan
Choose character meals. They are always some of the most expensive dining options because you pay for the experience more than the meal.
Choose the most expensive meal option. Do your research by looking online at Disney Restaurant Menus to see which ones have pricier (and yummier) options. I mean, really, if you have a choice between steak and chicken, choose steak!
Use snack credits on special Disney treats you won't get anywhere else (like a Mickey Ice Cream Bar or Candy Apple). Each snack credit is good for only certain items (that are marked with the snack symbol). Typically the snack credit maxes out around $6. Don't waste them on things like soda or water bottles. Would you pay $6 for a water bottle anywhere else? Didn't think so.
What are your thoughts or questions about the 2024 Disney Dining Plan?