If you are traveling to Epcot Aug. 29-Nov 23, 2019, you will get the chance to check out the Epcot International Food & Wine Festival. This free event (with regular admission price ticket) gives you the chance to have some specials experiences that aren't available other times of the year.
Epcot International Food & Wine Festival Experiences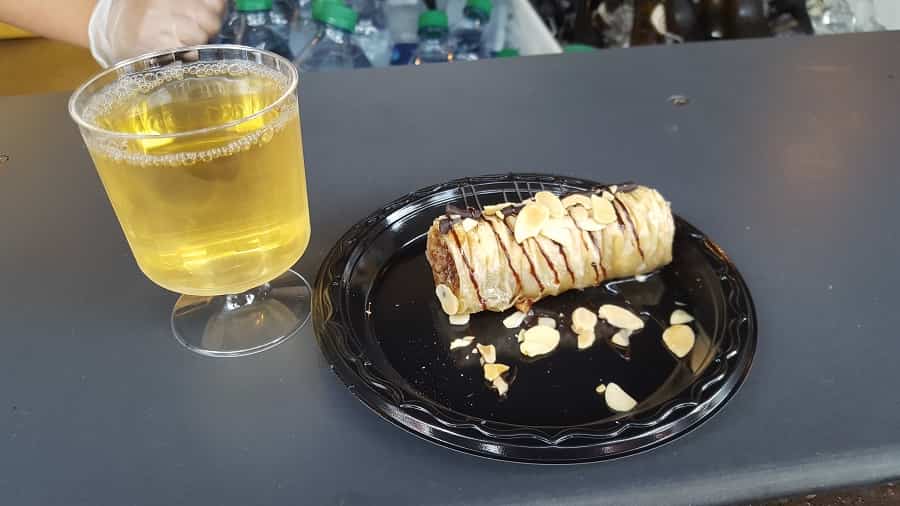 Food & Wine Kiosks
This year there will be 30 Unique Food & Beverage Kiosks which include new non-alcoholic beverages, cocktails, wines and beers.
New marketplaces include the Appleseed Orchard Marketplace, where guests can pair apple-inspired beers, ciders and cocktails like the Apple Blossom Sky while nibbling on Charcuterie and Cheese.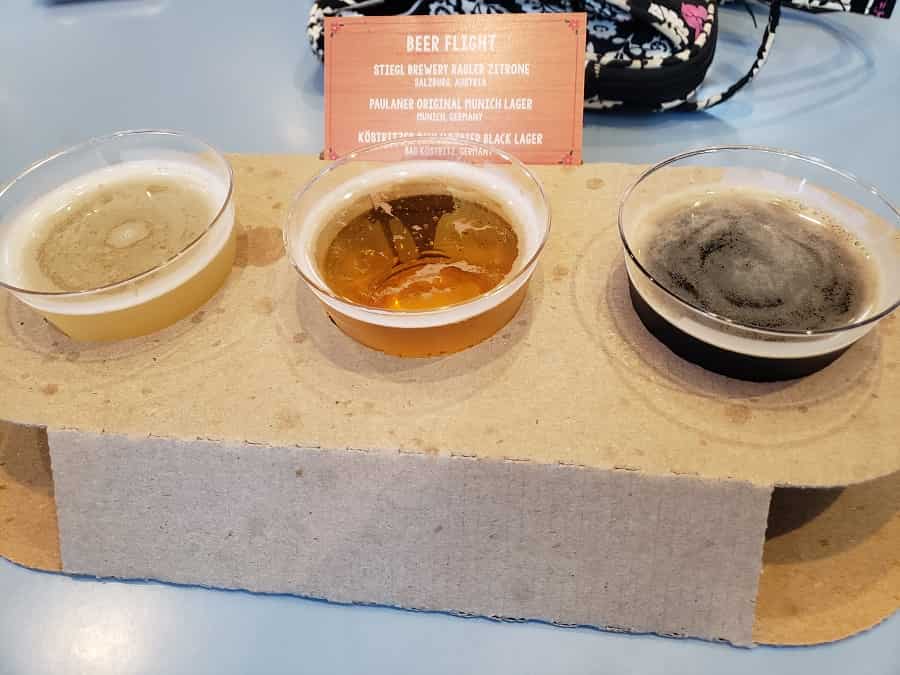 Brews, ciders and wines will be offered individually or as flights, and kids of all ages can enjoy a deliciously sweet Frozen Apple Pie drink.
Also new this year is the Alps Marketplace, a tasty new spot where guests can enjoy warm Raclette Swiss Cheese with Baby Potatoes, Cornichons and Baguette, or Venison Stew with Crushed Potatoes and to drink, nothing beats the Frozen Rosé.
Entertainment
Sunday through Thursday evenings, kids enjoy a dance party with Disney Characters at the Disney du Jour Dance Party in Future World with a live DJ. On Fridays and Saturdays, Radio Disney stars will pump up the mix with live performances.
Radio Disney Line Up
Meg Donnelly ("With U," Disney Channel's "Zombies") Aug. 30-31
Jenna Raine ("A Letter to Me") Sept. 13-14
Sky Katz ("Like This," Disney Channel's "Raven's Home") Oct. 11-12
JAGMAC ("Like a Band") Oct. 18-19.
Food Demonstrations & Cooking Seminars (Reservation Required)
During the Sunday Brunch with the Chefseries in World Showplace Events Pavilion, guests will be able to watch their favorite chef cooking up a wonderful dish.
The chef lineup includes Cat Cora, Carla Hall, Fabio Viviani, Andrew Zimmern, Buddy Valastro, Richard Blais, Robert Irvine, David Burtka, Graham Elliot and Aarti Sequeira.
Celebrity chef book signings and demonstrations (Reservation Required)
Book & Bottle Signings by some of the world's top vintners and chefs will return and the popular The Chocolate Experience: From Bean to the Bar, hosted by Ghirardelli, will be offering guests samples.

Eat to the Beat Concerts
August 29-31 Plain White T's
September 1 & 2 Sawyer Brown
September 3 & 4 MercyMe
September 5 & 6 Grace Kelly
September 7 & 8 Zach Williams
September 9 & 10 Lauren Daigle
September 11 & 12 Jimmie Allen
September 13 & 15 Tiffany
September 16 & 17 The Allman Betts Band
September 18 & 19 Everclear
September 20- 22 STARSHIP featuring Mickey Thomas
September 23 & 24 Post Modern Jukebox
September 25 & 26 Blue October
September 27- 29 Mark Wills
September 30-October 2 Sugar Ray
October 3 & 4 Taylor Dayne
October 5 & 6 India
October 7 & 9 98 Degrees
October 10 & 11 Boyce Avenue
October 12 & 13 Southern Avenue
October 14 & 15 Kenny G
October 16 & 17 38 Special
October 18-20 Baha Men
October 21 & 22 Billy Ocean
October 23-25 Sheila E
October 26 & 27 High Valley
October 28-30 Hanson
October 31 & November 1 Sheena Easton
November 2 & 3 Kris Allen
November 4-6 Boyz II Men
November 7& 8 The Hooters
November 9 -11 Big Bad Voo Doo Daddy
November 12-14 TBD
November 15 &16 BBMAK
November 17 & 18 Spanish Harlem Orchestra
November 19 D'Capella
The Epcot International Food & Wine Festival is a great opportunity to taste some pretty amazing dishes that are otherwise not available at the park.
What I like about this festival is that the samples are small portions and reasonably priced, so you can feel free to try many different types of food.
Not only will you find main dishes, but some pretty yummy desserts! If you are on the Disney Dining Plan, you'll be glad to know that many of the samples are a snack credit!
This is one of the best ways to spend those snack credits at Epcot! There are even beverage samples for beer, wine & non-alcoholic drinks.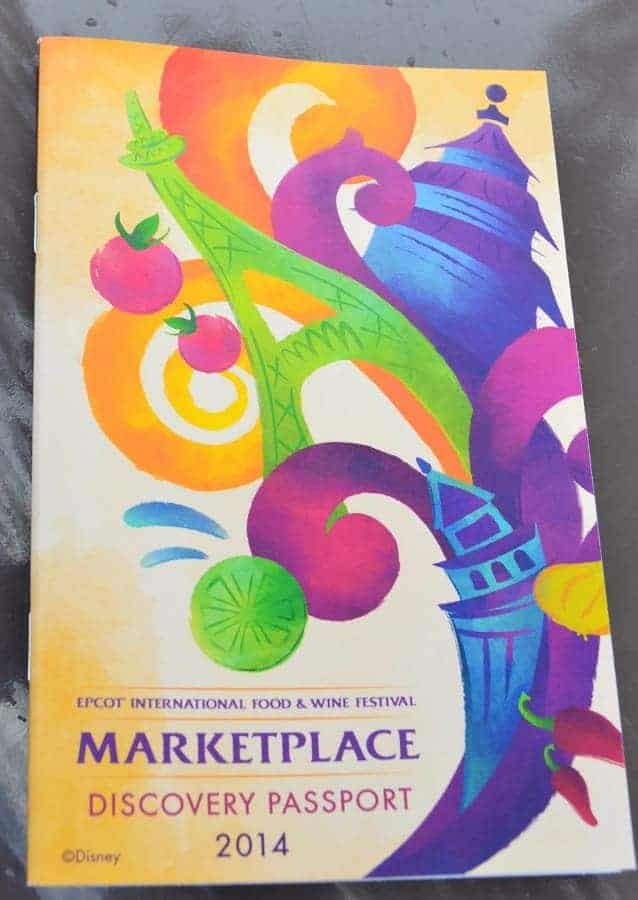 If you are overwhelmed by all of the food and beverage options and don't know where to go for what, Epcot has a handy Epcot International Food and Wine Passport. It is free and available at all Food Kiosks.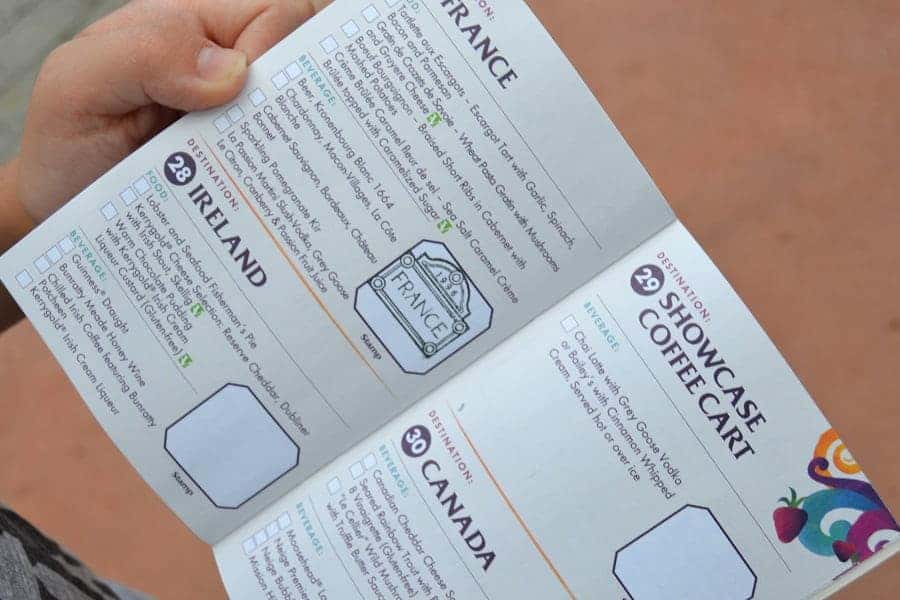 Inside the Passport you will find a list of all Kiosk locations and what types of food or beverage you will find there.
You can check off what you try and even get your passport stamped at the Kiosk that you go to.
Bringing the Kids to the Epcot International Food & Wine Festival?
For a small fee, they can purchase Remy's Ratatouille Hide & Squeak scavenger hunt maps at select merchandise locations in Epcot. Remy needs help with ingredients to make his signature dish, ratatouille.
Kids can search through the park to find 15 hidden Remy statuettes. Once completed, they can take their completed maps to Disney Traders at the entrance to World Showcase to choose a surprise, compliments of Chef Remy.
Have you been to the Epcot International Food & Wine Festival? What did you think about it?