If you are traveling to Epcot between July 15 and November 20, 2021, you will get the chance to check out the Epcot International Food & Wine Festival. This free event (with regular admission price ticket) gives you the chance to have some specials experiences that aren't available other times of the year.
2021 Epcot International Food & Wine Festival Experiences
While this year will be a little different than years past, you will still have a great time exploring different food & wine around World Showcase. Here is what you can experience: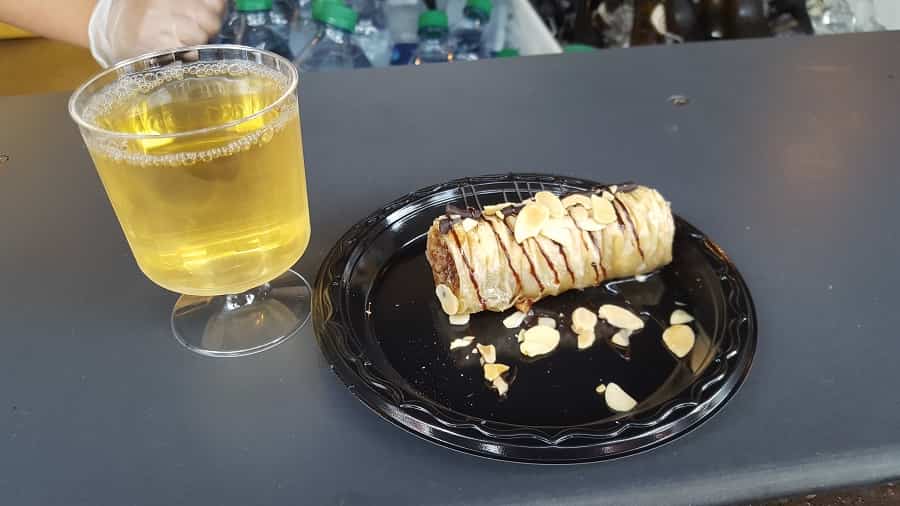 Food & Wine Kiosks
This year there will be 30 Unique Food & Beverage Kiosks which include new non-alcoholic beverages, cocktails, wines and beers.
New marketplaces include the Appleseed Orchard Marketplace, where guests can pair apple-inspired beers, ciders and cocktails like the Apple Blossom Sky while nibbling on Charcuterie and Cheese.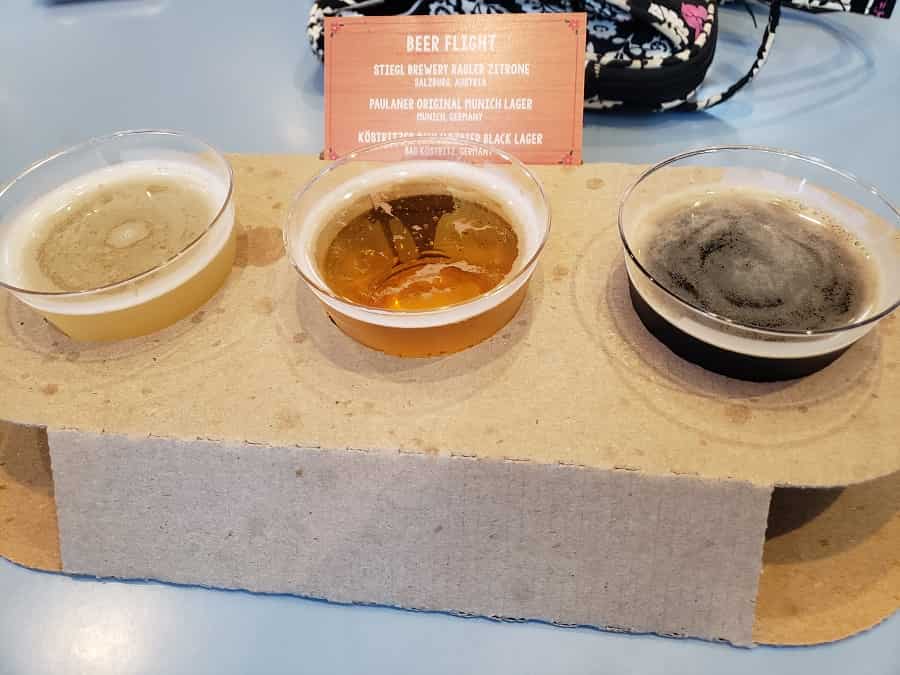 Brews, ciders and wines will be offered individually or as flights, and kids of all ages can enjoy a deliciously sweet Frozen Apple Pie drink.
Also new this year is the Alps Marketplace, a tasty new spot where guests can enjoy warm Raclette Swiss Cheese with Baby Potatoes, Cornichons and Baguette, or Venison Stew with Crushed Potatoes and to drink, nothing beats the Frozen Rosé.
Entertainment
While there will be no Eat to the Beat concerts this year, you will find the following:
JAMMin' Chefs (Canada Mill Stage)
This drumming group preforms using kitchen using pots, pans and other unlikely instruments.
Mariachi Cobre (America Gardens Theatre)
This is one of the best Mariachi bands around and will be playing traditional folk music.
Voices of Liberty (America Gardens Theatre)
This talented group of singers are a treat to hear.
Emile's Fromage Montage
Your whole family will enjoy Emile's Fromage Montage, where you can sample a variety of delicious cheeses served in inventive ways.
Purchase 5 cheese dishes from select Global Marketplaces and collect a stamp for each dish.
Once you've collected 5 stamps, bring the stamped Festival Passport to Shimmering Sips for a specialty prize unique to the Epcot International Food & Wine Festival.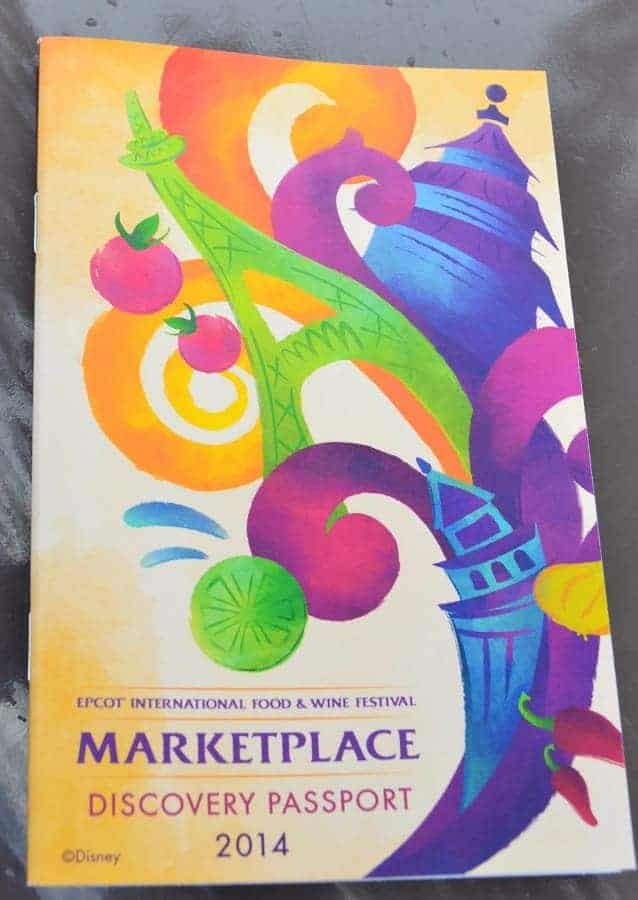 If you are overwhelmed by all of the food and beverage options and don't know where to go for what, Epcot has a handy Epcot International Food and Wine Passport. It is free and available at all Food Kiosks.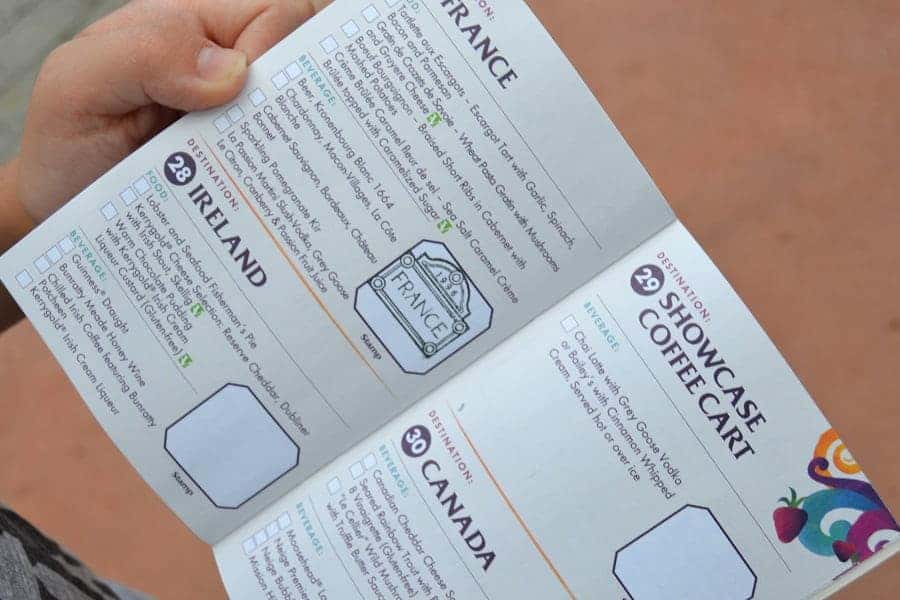 Inside the Passport you will find a list of all Kiosk locations and what types of food or beverage you will find there.
You can check off what you try and even get your passport stamped at the Kiosk that you go to.
Epcot International Food & Wine Festival Souvenirs
One of my favorite things about the festivals is that you can get unique souvenirs. This year at the Food & Wine Festival you will find Remi featured along with Minnie Mouse.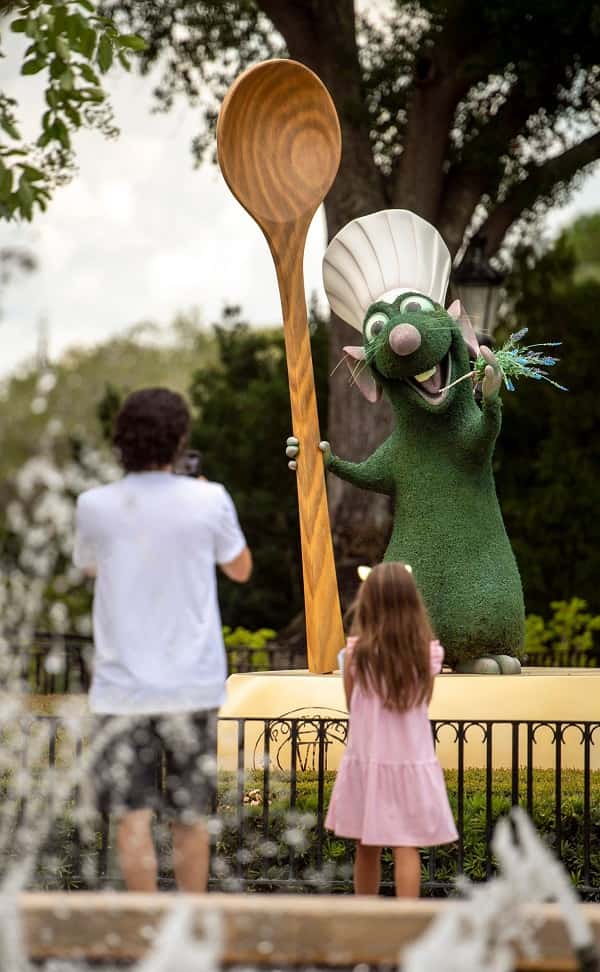 Bringing the Kids to the Epcot International Food & Wine Festival?
For a small fee, they can purchase Remy's Ratatouille Hide & Squeak scavenger hunt maps at select merchandise locations in Epcot. Remy needs help with ingredients to make his signature dish, ratatouille.
Kids can search through the park to find 15 hidden Remy statuettes. Once completed, they can take their completed maps to Disney Traders at the entrance to World Showcase to choose a surprise, compliments of Chef Remy.
Have you been to the Epcot International Food & Wine Festival? What did you think about it?