If you are traveling to Epcot between July 14 to November 19, 2022, you will get the chance to check out the 2022 Epcot Food & Wine Festival. This free event (with regular admission price ticket) gives you the chance to have some specials experiences that aren't available other times of the year.
2022 Epcot International Food & Wine Festival Experiences
While this year will be a little different than years past, you will still have a great time exploring different food & wine around World Showcase.
Here is what you can experience: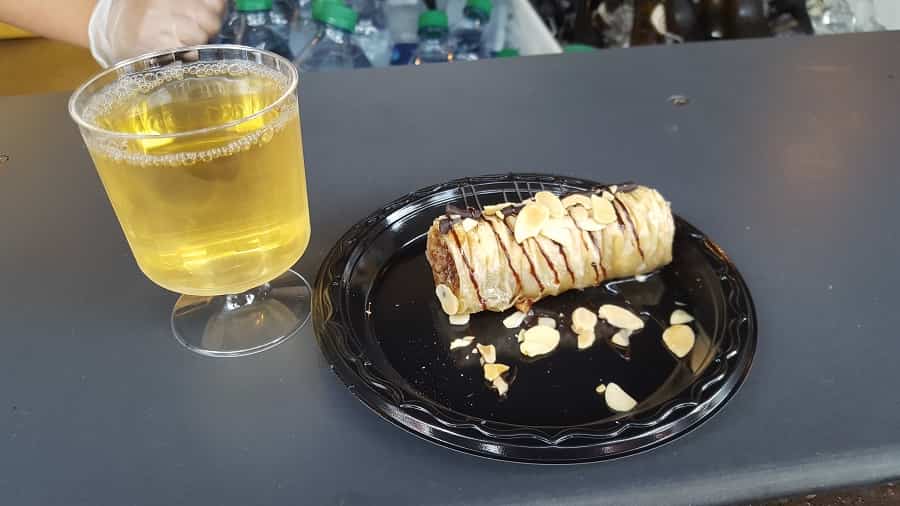 Food & Wine Kiosks
This year there will be more than 25 Unique Food & Beverage Kiosks which include new non-alcoholic beverages, cocktails, wines and beers.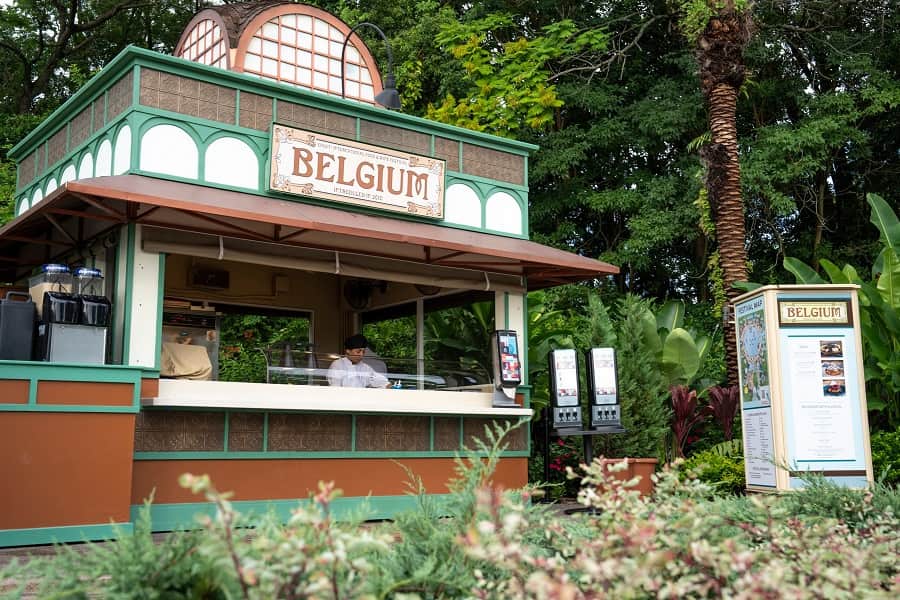 New marketplaces include the Belgium marketplace that serves up Belgian Waffles topped with either Warm Chocolate Ganache or Berry Compote and Whipped Cream!
Also new this year is the The Fry Basket featuring French fries with unique toppings! Guests should try the Fry Flight: Sea Salt and Malt Vinegar Fries; Barbecued Bacon Fries with smoked aïoli; and Sweet Potato Casserole Fries with candied pecans, toasted marshmallow cream and caramel whisky!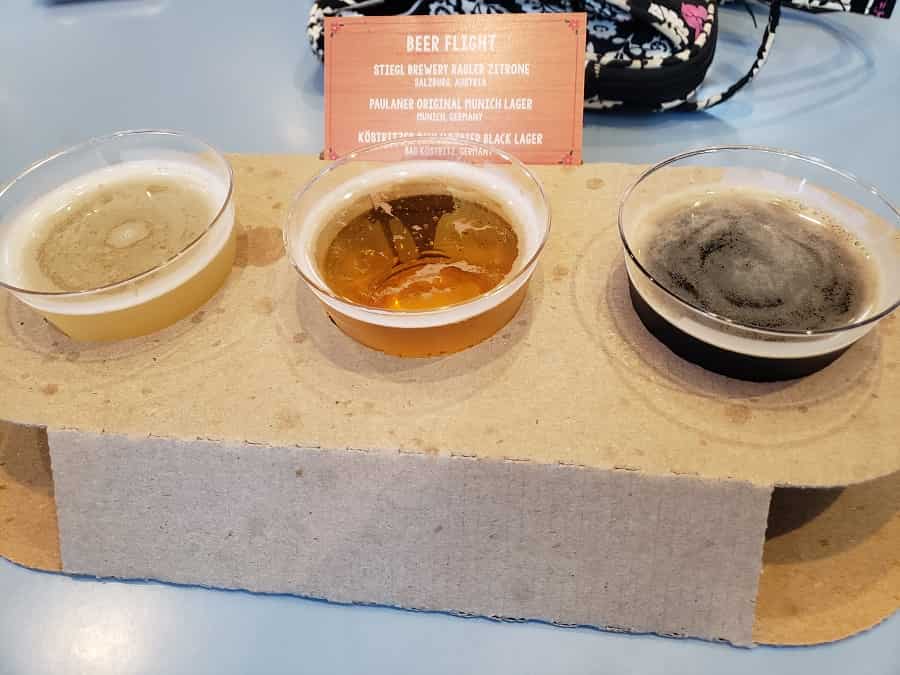 Aside from food, guests can also indulge in brews, ciders and wines will be offered individually or as flights!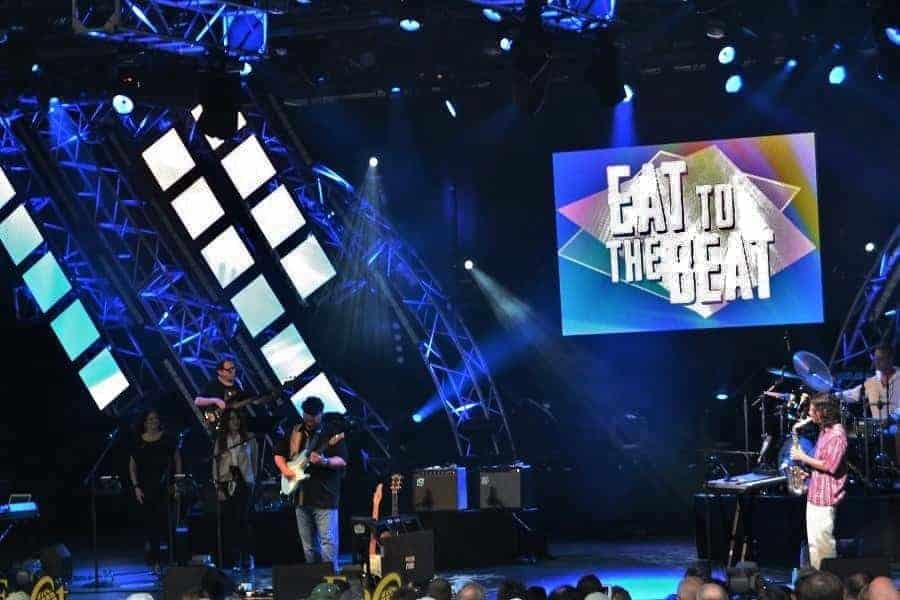 2022 Eat to the Beat Line up
One of the best perks of the Food & Wine Festival at Epcot is the free concerts you get to enjoy! Here is the 2022 Eat to the Beat Line up!
July 14-15 – Baha Men
July 16-18 – Big Bad Voodoo Daddy
July 22-23 – Tonic (NEW)
July 24-25 – Jeremy Camp (NEW)
July 29-30 – Taylor Dayne
July 31-Aug. 1 – Tiffany
Aug. 5-8 – Joey Fatone & Friends
Aug. 12-13 – The Devon Allman Project
Aug. 14-15 – Christopher Cross
Aug. 19-20 – Journey former Lead Vocalist Steve Augeri
Aug. 21-22 – Air Supply
Aug. 26-27 – Blanco Brown (NEW)
Aug. 28-29 – 98°
Sept. 2-3 – Southern Avenue
Sept. 4-5 – Kris Allen & David Cook
Sept. 9-10 – Hoobastank (NEW)
Sept. 11-12 – Jimmie Allen
Sept. 16-17 – Los Amigos Invisibles (NEW)
Sept. 18-19 – American Authors
Sept. 23-24 – BBMAK
Sept. 25-26 – Postmodern Jukebox
Sept. 30-Oct. 1 – Stokley (NEW)
Oct. 2-3 – Sheila E.
Oct. 7-8 – Mark Wills
Oct. 9-10 – 38 Special
Oct. 14-15 – Robert Randolph Band (NEW)
Oct. 16-17 – Newsboys (NEW)
Oct. 21-22 – Ray Parker Jr. (NEW)
Oct. 23-24 – Billy Ocean
Oct. 28-31 – Hanson
Nov. 4-7 – Boyz II Men
Nov. 11-12 – Kenny G
Nov. 13-14 – Sugar Ray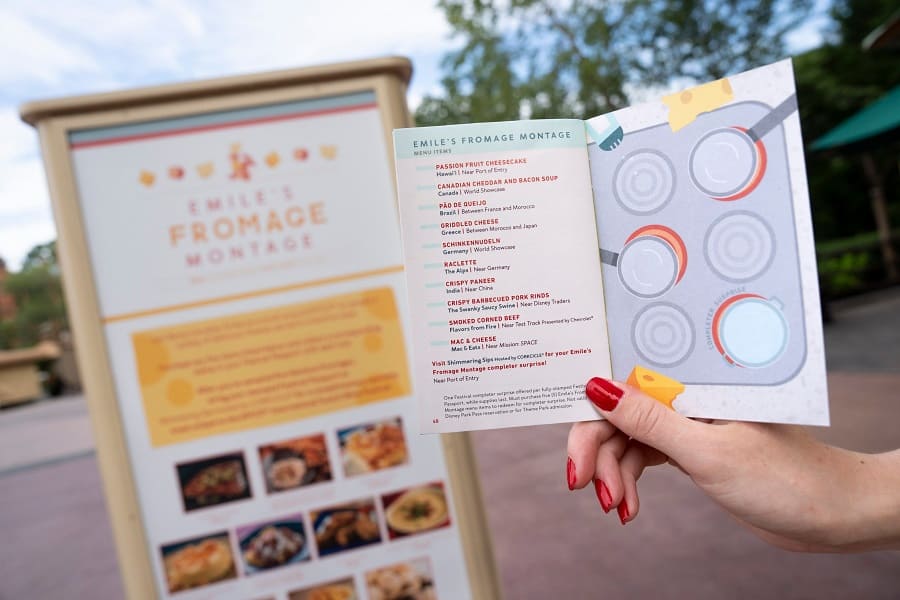 Emile's Fromage Montage
Do you love cheese? Here is your chance to try cheese from around the world!
Emile's Fromage Montage allows you to sample a variety of delicious cheeses served in inventive ways.
Purchase 5 cheese dishes from select Global Marketplaces and collect a stamp for each dish.
Once you've collected 5 stamps, bring the stamped Festival Passport to Shimmering Sips for a specialty prize unique to the Epcot International Food & Wine Festival.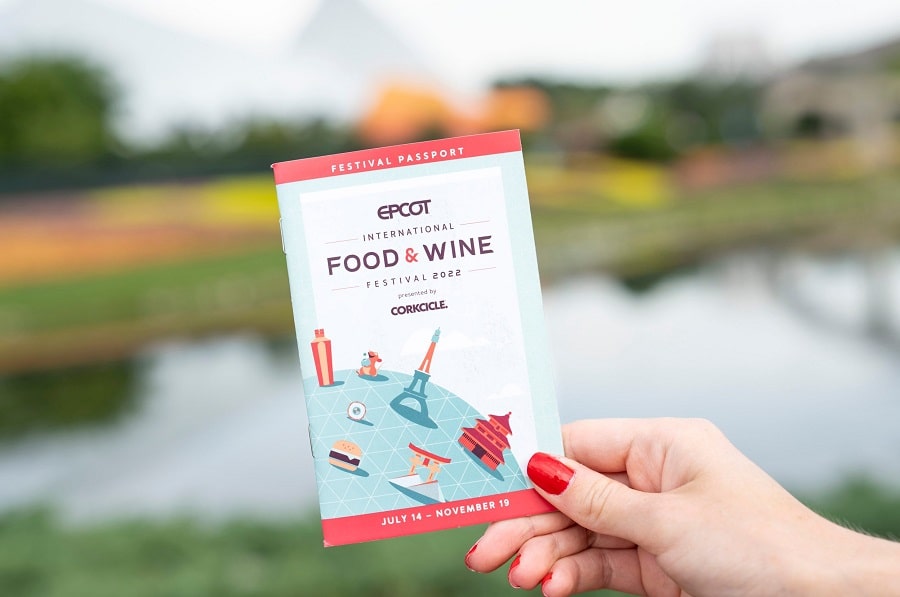 2022 Epcot Food & Wine Festival Passport
If you are overwhelmed by all of the food and beverage options and don't know where to go for what, Epcot has a handy Epcot International Food and Wine Passport. It is free and available at all Food Kiosks.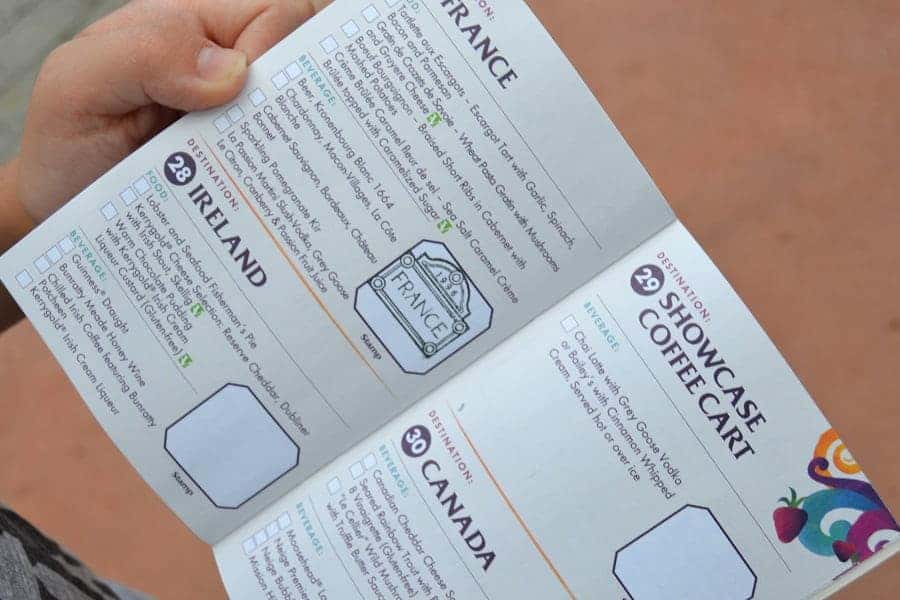 Inside the Passport you will find a list of all Kiosk locations and what types of food or beverage you will find there.
You can check off what you try and even get your passport stamped at the Kiosk that you go to.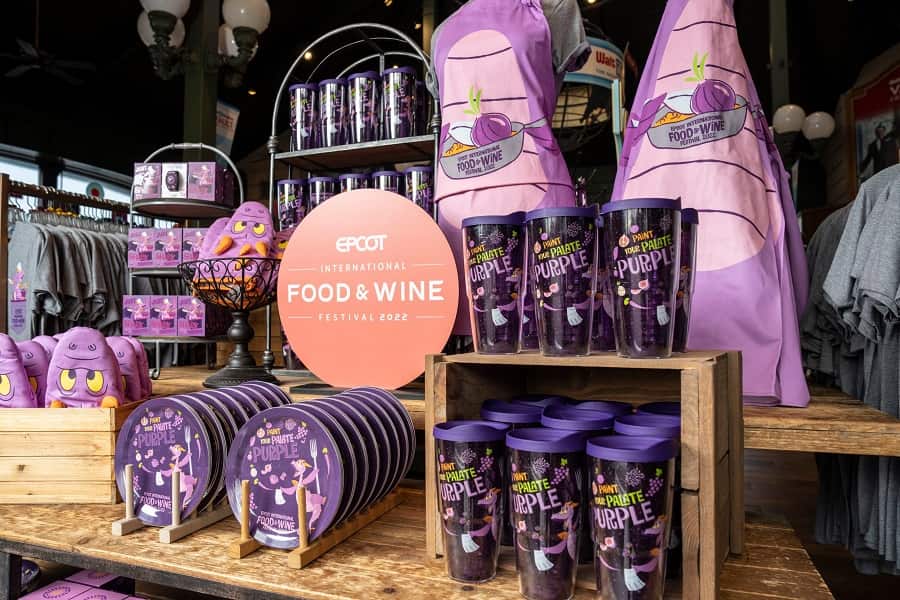 Epcot International Food & Wine Festival Souvenirs
One of my favorite things about the festivals is that you can get unique souvenirs. This year at the Food & Wine Festival you will find Chef Figment featured along with Chef Mickey Mouse and Chef Minnie Mouse Collection.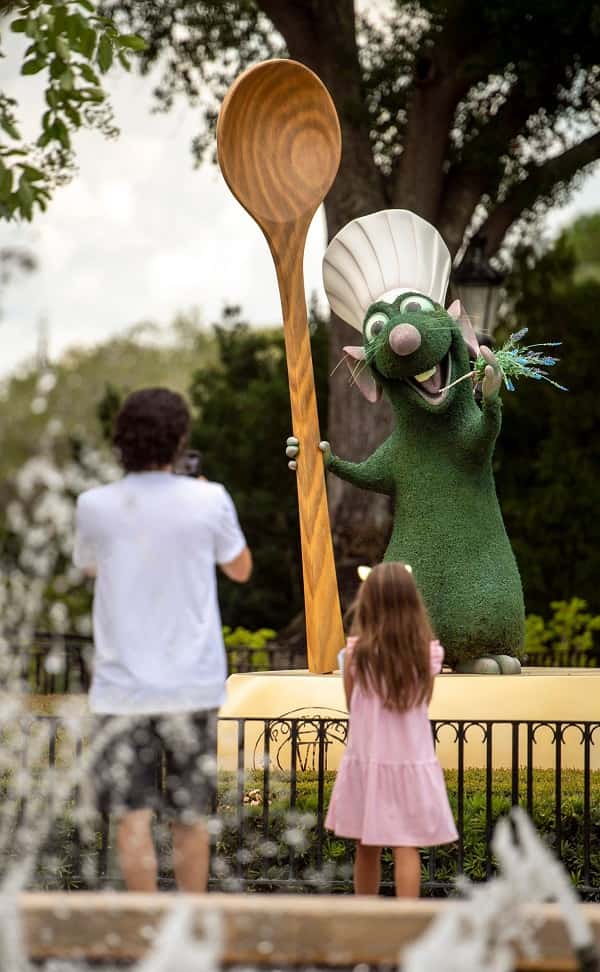 Bringing the Kids to the Epcot International Food & Wine Festival?
For a small fee, they can purchase Remy's Ratatouille Hide & Squeak scavenger hunt maps at select merchandise locations in Epcot. Remy needs help with ingredients to make his signature dish, ratatouille.
Kids can search through the park to find 15 hidden Remy statuettes. Once completed, they can take their completed maps to Disney Traders at the entrance to World Showcase to choose a surprise, compliments of Chef Remy.
New this year from Sept. 29-Oct. 31 is Pluto's Pumpkin Pursuit.
With the purchase of a map and stickers, guests can search around EPCOT to look for hidden decorative pumpkins themed to Disney characters.
Return your map at the end of your visit to receive a small festival keepsake item.
Have you been to the Epcot Food & Wine Festival? What did you think about it?