Those going to EPCOT and hoping to grab a good cup of coffee while there will be glad to know that there is an EPCOT Starbucks location!
When Fountain View closed due to the EPCOT construction, I know many people were wondering how they'd get their Starbucks fix at the park.
Now, you can take solace that you can get a decent cup of coffee inside EPCOT and it isn't too far from the entrance.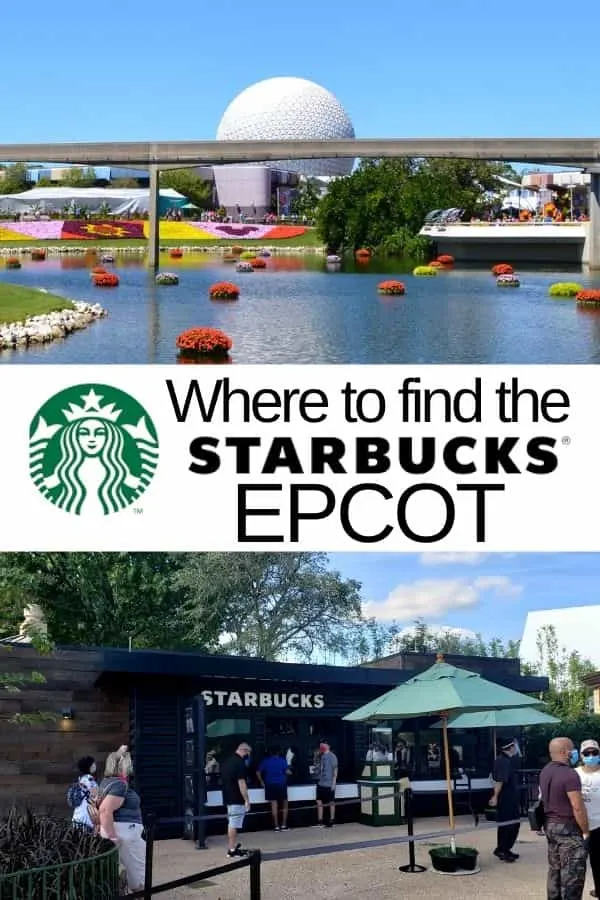 Epcot Starbucks
If you are looking for the EPCOT Starbucks location, it can be found on the Rose path between Future World west & World Showcase (toward Canada).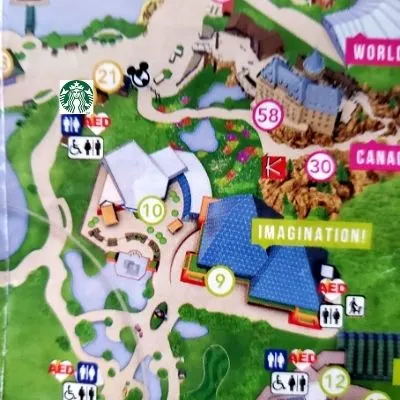 This was originally set to be a temporary location, but considering that the building is the same as the Starbucks kiosk in Disney Springs, I have a feeling that it is going to remain.
All of the Starbucks at Disney World have the same menu so you will find all your favorite Starbucks drinks and seasonal favorites. They even have some extra special drinks with a Disney flare!
Along with Starbucks drinks, you will also find your normal Starbucks goodies mixed in with some Disney treats.
Many of the treats (and the coffee) are snack credits for those on the Disney Dining Plan.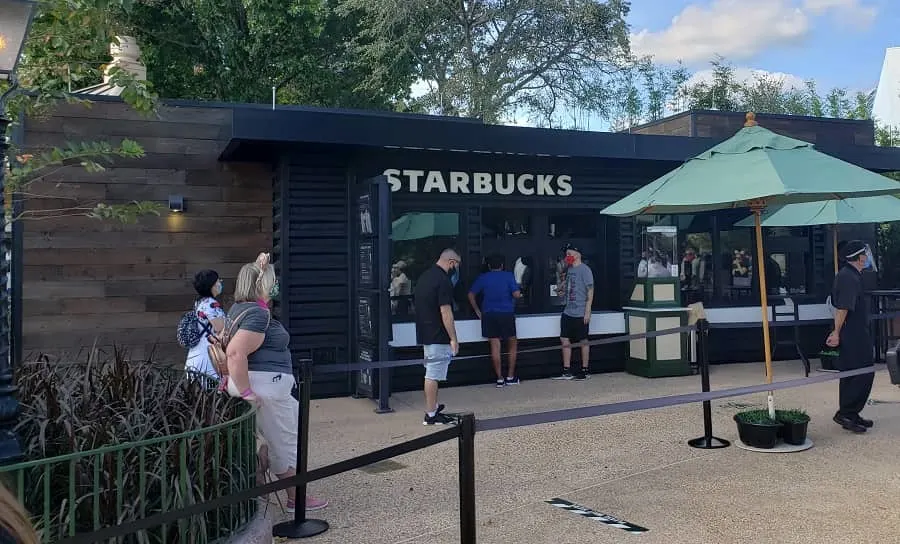 Ways you can pay at Epcot for Starbucks Coffee
Want to pay with your Starbucks App while in the Epcot Starbucks location? You can and you can earn points! The only thing you can't do is use points to get free drinks.
You can use Disney Dining Plan Snack Credits for any beverage and the snacks with the purple Disney Dining label.
If you are staying at a Disney Resort and using MagicBands, they are an accepted form of payment along with credit cards, Disney gift cards and of course, cash.