Nothing says spring more than Epcot at Walt Disney World. While many "extra" experiences like the Mickey's Not So Scary Halloween Party and Very Merry Christmas Party cost an extra ticket price, the Epcot Flower and Garden Festival is free with your regular ticket to Epcot.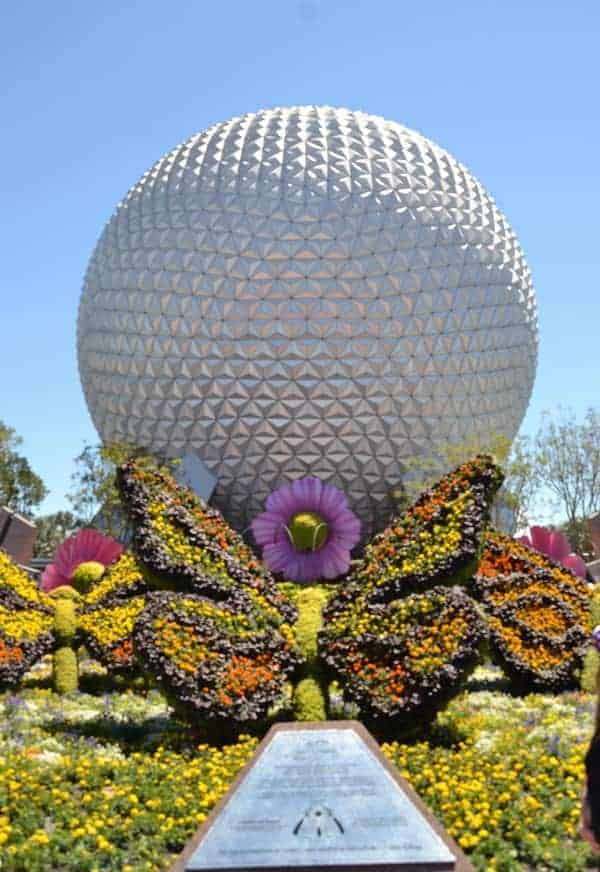 From March 6-June 3, 2019 guests will be able to experience many things while at Epcot this Spring, including new topiaries, live music and open air kitchens!
Tips for the Epcot Flower and Garden Festival:
Pick up a Festival Passport when you get to the park. This guide to the Flower & Garden Festival will give you information on all of the different exhibits, food experiences and topiary displays throughout the park. There is even an area where you can check off the foods and drinks you have tried so you know what you really enjoyed.
Try something new! There are several opportunities for you to try traditional food and drinks from various countries and regions throughout the world. I suggest that you look at the Passport to get an idea of what you may want to try before you walk over to the World Showcase.
Use your snack credits! If you are on the Disney Dining Plan, many of the samples qualify for snack credit. This is also one of the only times of the year you will find the Dole whip at Epcot! Don't miss your chance to try this delicious dessert only found at Disney!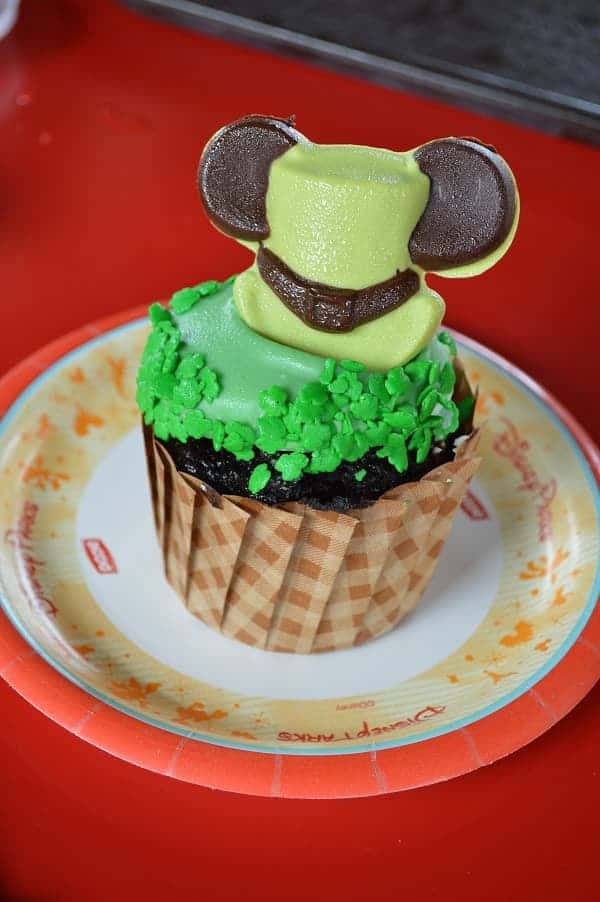 Look for seasonal treats. During spring months you will be able to find holiday treats that aren't available any other time of the year. For example, if you are headed in March, you can try a special mint & chocolate St.Patrick's Day cupcake!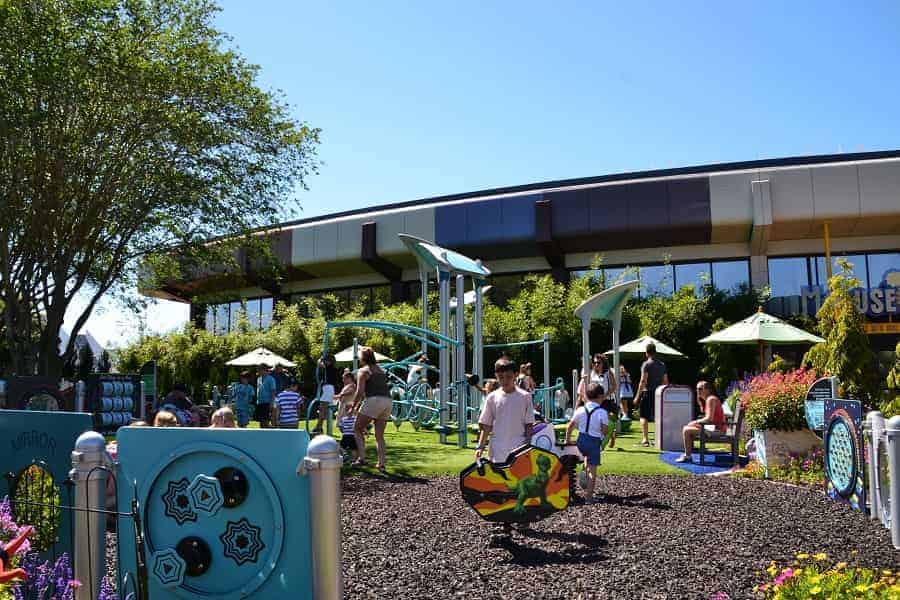 Fun things for kids to do! Kids will love visiting during the Epcot Flower and Garden Festival because they can choose from several Family Play Zones where they can climb and explore.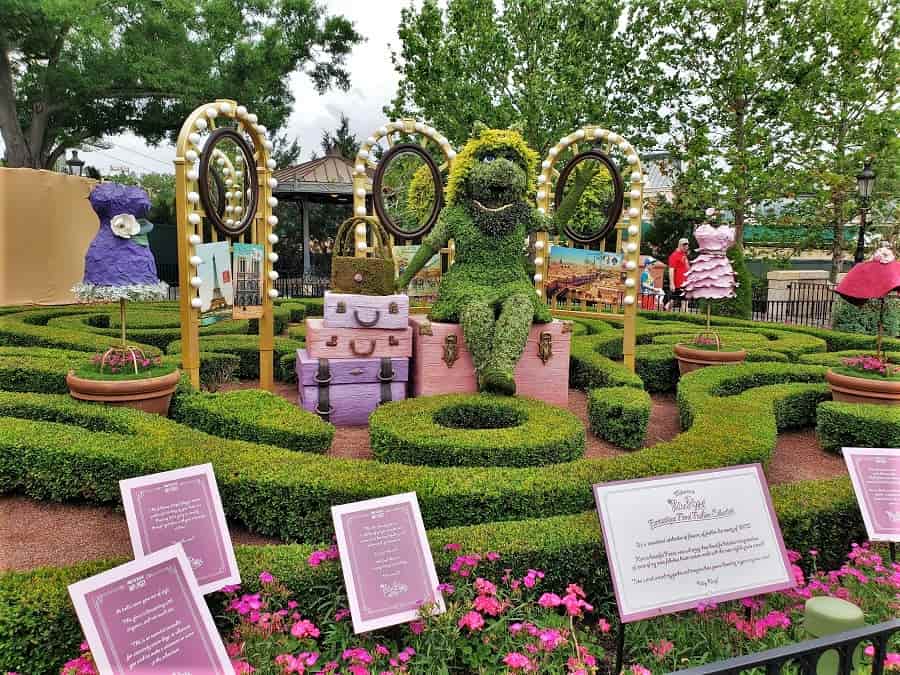 They can also go on a scavenger hunt for topiaries. One of the main highlights of this festival are the topiaries through out the park. You will find everything from Butterflies to Disney characters made out of flowers and greenery.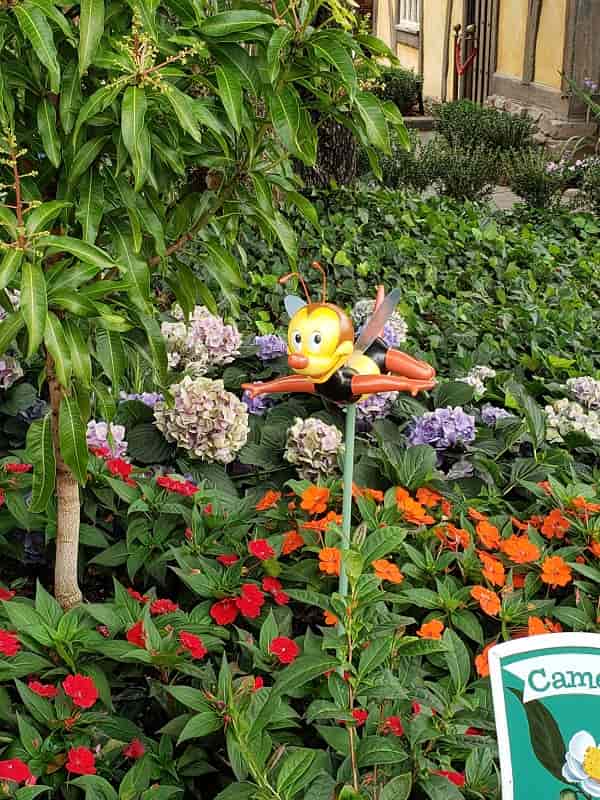 Spike's Pollen-Nation Exploration family scavenger hunt will be more fun than ever this year with new locations to discover along the garden pollination trail.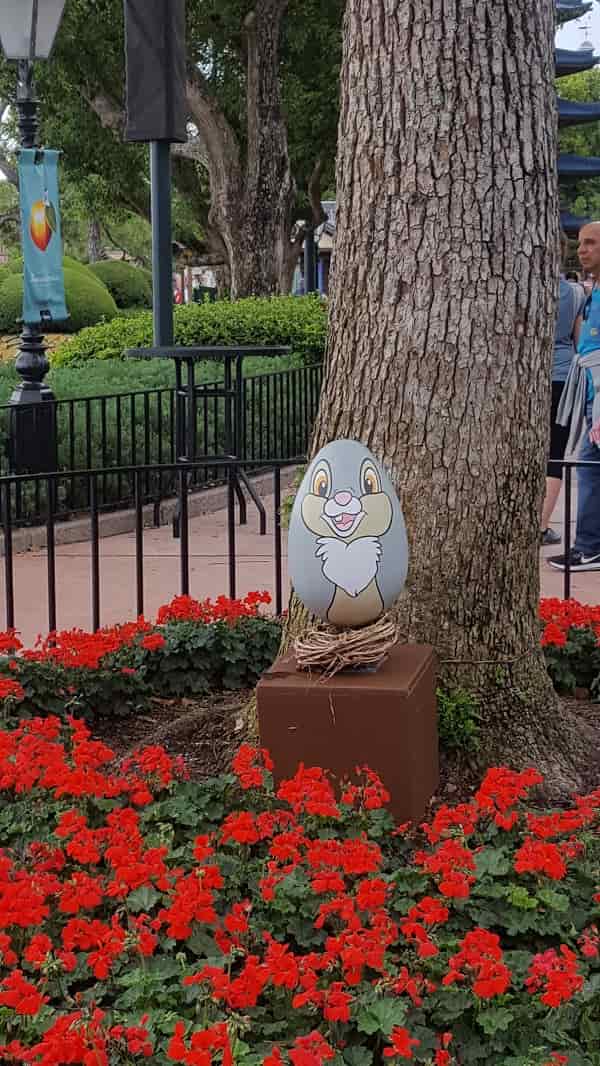 If you go to the Epcot International Flower and Garden Festival after March 16th, you can also take advantage of the Eggstravaganza Easter Egg Hunt where you search for Disney character Easter Eggs at Epcot's World Showcase! Kids will really enjoy doing this because at the end, they get a special souvenir!
Visit the Goodness Garden Butterfly House that will have nearly 1,000 native butterflies in the garden's two dozen nectar plants.
Special garden exhibits & seminars. This festival is all about the flowers and Epcot spares no expense in their displays. Check your Flower & Garden guide for seminars and exhibits.
Get a unique souvenir! You will also find a TON of merchandise for the 2019 Epcot International Flower and Garden Festival. There are t-shirts, coffee mugs, pins and even garden decor! Even if you can't make it to the park, you can still buy some of the Epcot Flower and Garden Festival merchandise online.
The Epcot Flower & Garden festival is truly one of the best things about visiting Walt Disney World in the Spring. Will you be going to the Epcot International Flower and Garden Festival this year?