(Note: The links in this post are affiliate links, and we will be compensated when you make a purchase by clicking through our links. Read our disclosure policy.)
Nothing says spring more than EPCOT at Walt Disney World. While many "extra" experiences like the Mickey's Not So Scary Halloween Party and Very Merry Christmas Party cost an extra ticket price, the 2021 EPCOT Flower and Garden Festival is free with your regular ticket to the park.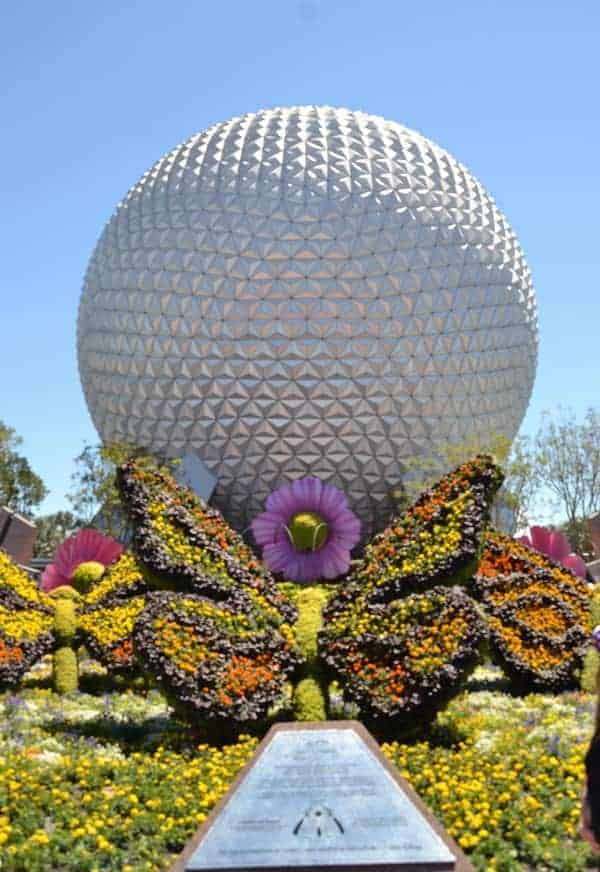 From March 4-June 1, 2021, guests will be able to experience many things while at EPCOT this Spring, including new topiaries, live music and open air kitchens!
2021 EPCOT Flower and Garden Festival
Outdoor Kitchens
One of the best things to do at EPCOT is to visit the outdoor kitchens that give sample selections of food and drinks.
It is a great way to try things you might not ordinarily taste.
This year you will find a new Magnolia Terrace at The American Adventure serving low-country, gulf-region comfort food.
Guests will also enjoy an innovative plant-based menu at Trowel & Trellis hosted by IMPOSSIBLE Foods.
Visit the Topiary Displays throughout the park
Bo Peep in top topiary form will round up her sheep and other Toy Story pals at Bo Peep's Playtime Training Grounds topiary garden and playground.
Mickey Mouse, Minnie Mouse, Goofy and Pluto will wield shovels and other tools to help with the historic EPCOT transformation now under way.
Donald and Daisy topiaries will crop up at World Showcase Plaza for a photo op with mischievous nephews Huey, Dewey and Louie.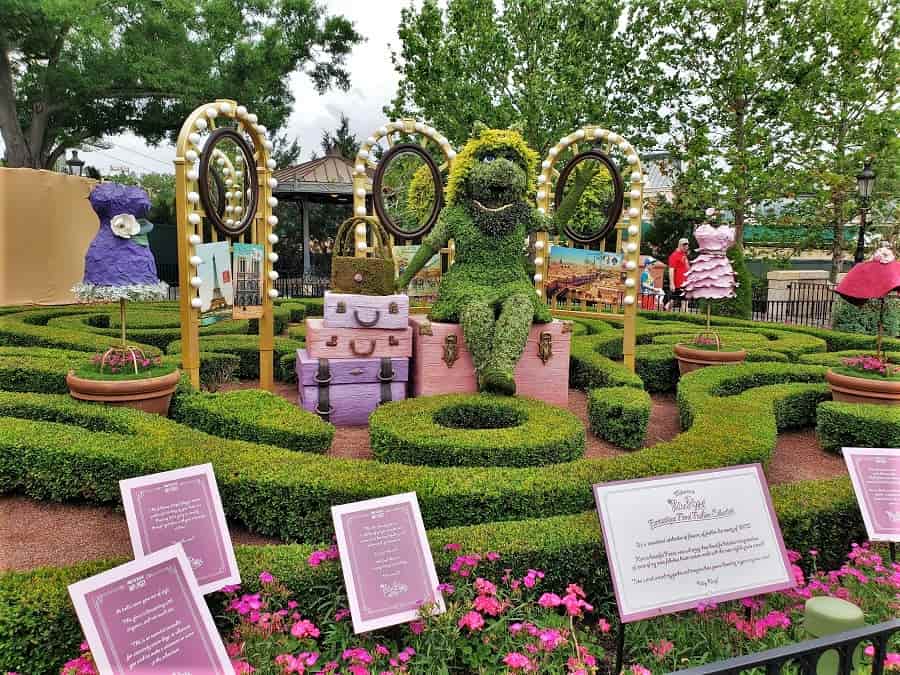 Dozens of additional character topiaries including Belle, Beast, Kermit, Miss Piggy, Buzz Lightyear and more will dot the festival landscape, along with dozens of Disney-crafted "flower towers" and beds of multi-colored blooms.
Spike's Pollen Nation Exploration family scavenger hunt
If you have kids with you, make sure they take part in Spike's Pollen Nation Exploration! It's a great way to keep kids engaged while you are enjoying the different gardens throughout EPCOT.
Goodness Garden Butterfly House
This year it is in a new location between The Land and Imagination! There you will find nearly 1,000 native butterflies in the garden's two dozen nectar plants.
The Royal Tea Garden Tour
Each festival morning at the United Kingdom pavilion\guests can follow a knowledgeable guide through a tranquil tea garden setting to learn the history and artistry behind growing and blending tea (there is a fee).
A post-tour treat of tea and scones is included.
The shorter, complimentary English Tea Garden Tour presented by Twinings of London also will be offered on select days.
Garden Rocks Concert Series
What can be better than to be able to see FREE concerts?
Three times a day, you will get to see a band perform at America Gardens Theatre stage.
That's 270 concerts featuring such artists as STARSHIP, The Pointer Sisters, and Blood, Sweat & Tears.
One of the best ways to enjoy the music is to book a Garden Rocks Concert Series Dining Package. Each package includes breakfast, lunch or dinner at a select Epcot restaurant and guaranteed concert seating.
2020 Garden Rocks Concert Schedule (We don't have a list yet for 2021)
Peabo Bryson – NEW!
March 4 and 5
The Orchestra starring former members of ELO
March 6 through 9
The Guess Who
March 10 through 12
Simple Plan
March 13 through 16
STARSHIP featuring Mickey Thomas
March 17 through 19
Mark Wills – NEW!
March 20 through 23
The Spinners
March 24 through 26
Sister Hazel
March 27 and 28
The Pointer Sisters
March 29 and 30
Steve Augeri – Former Lead Vocalist of Journey
March 31 through April 2
Blood, Sweat & Tears
April 3 and 4
Expose'
April 5 and 6
Berlin
April 7 through 9
A Flock of Seagulls
April 10 and 11
Atlantic Starr – NEW!
April 12 and 13
Tony Orlando
April 14 through 16
High Valley – NEW!
April 17 and 18
Rick Springfield
April 19 and 20
Christopher Cross
April 21 through 23
Plain White T's
April 24 through 27
Don Felder – Formerly of The Eagles
April 28 through 30
Don McLean – NEW!
May 1 and 2
Casting Crowns – NEW!
May 3 and 4
Ambrosia with Peter Beckett
May 5 through 7
Thelma Houston – NEW!
May 8 and 9
The Allman Betts Band – NEW!
May 10 and 11
Air Supply
May 12 through 14
Herman's Hermits starring Peter Noone
May 15 through 18
Mike DelGuidice & Big Shot – NEW!
May 19 through 21
Claudia Leitte – NEW!
May 22 and 23
Daughtry – NEW!
May 24 and 25
Marshall Tucker Band
May 26 through 28
Crowder – NEW!
May 29 and 30
Survivor
May 31 and June 1
2021 Epcot Flower and Garden Festival Tips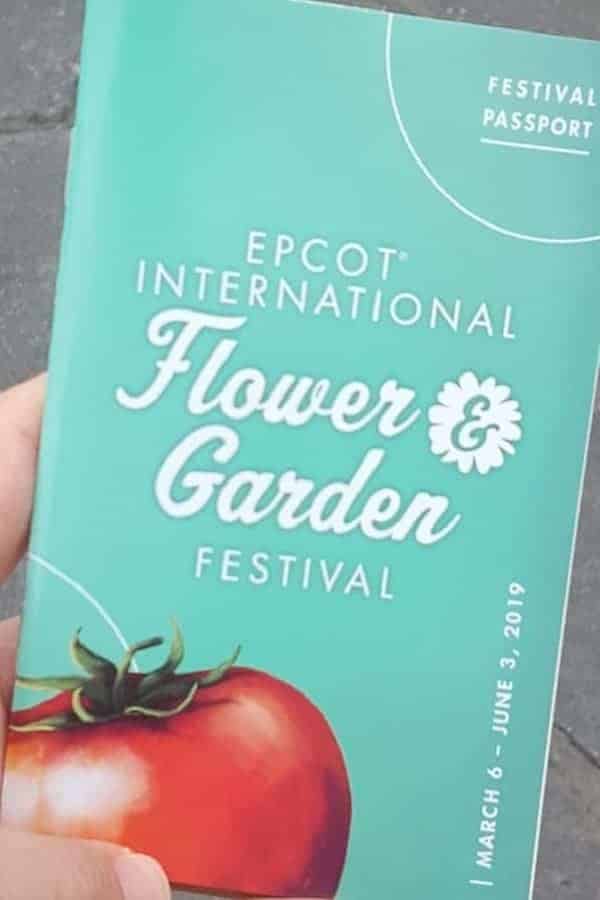 Pick up a Festival Passport when you get to the park. This guide to the Flower & Garden Festival will give you information on all of the different exhibits, food experiences and topiary displays throughout the park.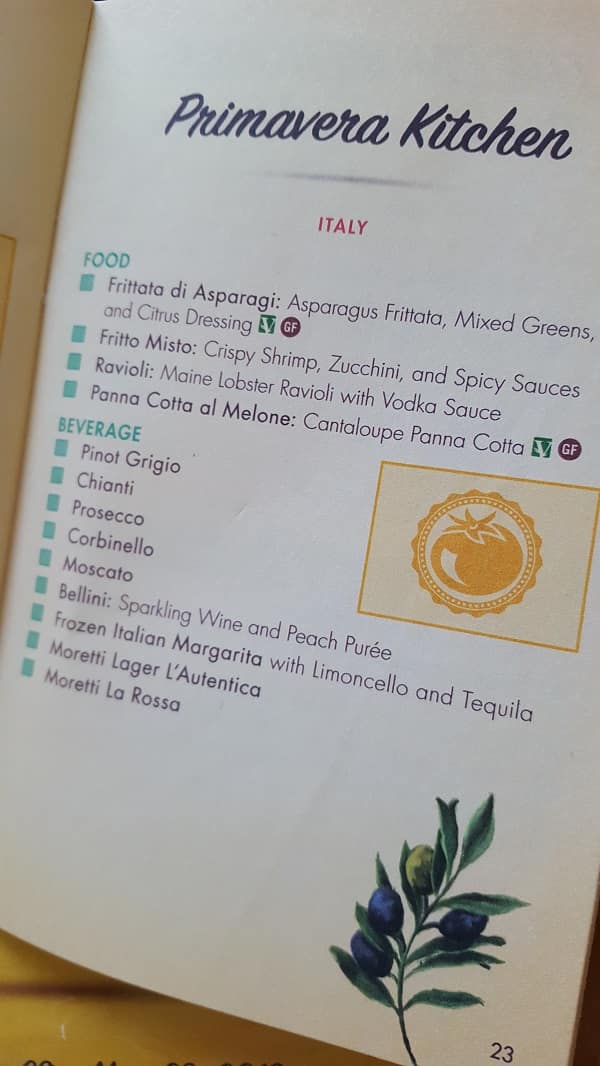 There is even an area in the Food & Garden Passport where you can check off the foods and drinks you have tried so you know what you really enjoyed.
Use your snack credits! If you are on the Disney Dining Plan, many of the samples qualify for snack credit.
This is also one of the only times of the year you will find the Dole whip at Epcot!
Don't miss your chance to try this delicious dessert only found at Disney!
Look for seasonal treats. During spring months you will be able to find holiday treats that aren't available any other time of the year.
For example, if you are headed around Easter, you can try a special holiday cupcake!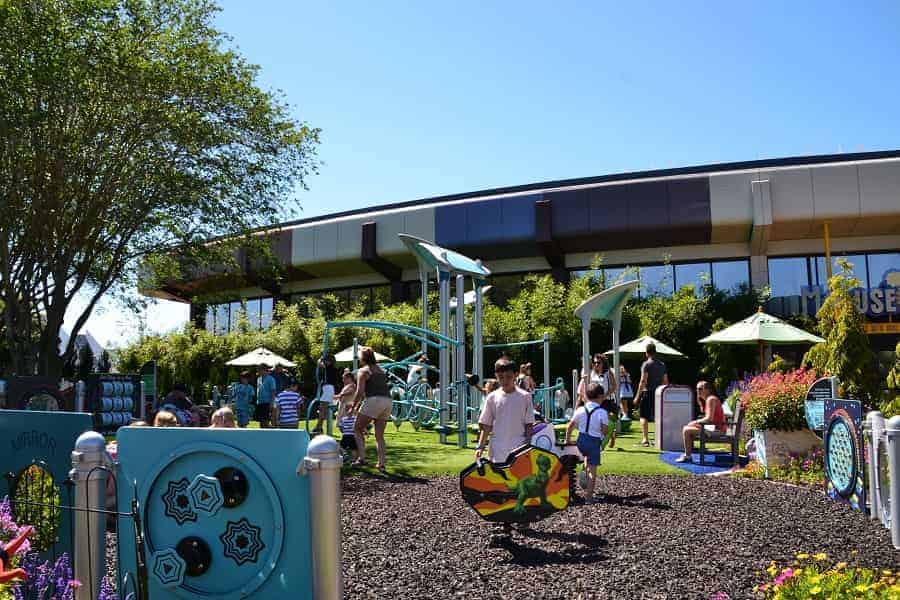 Fun things for kids to do! Kids will love visiting during the Epcot Flower and Garden Festival because they can choose from several Family Play Zones where they can climb and explore.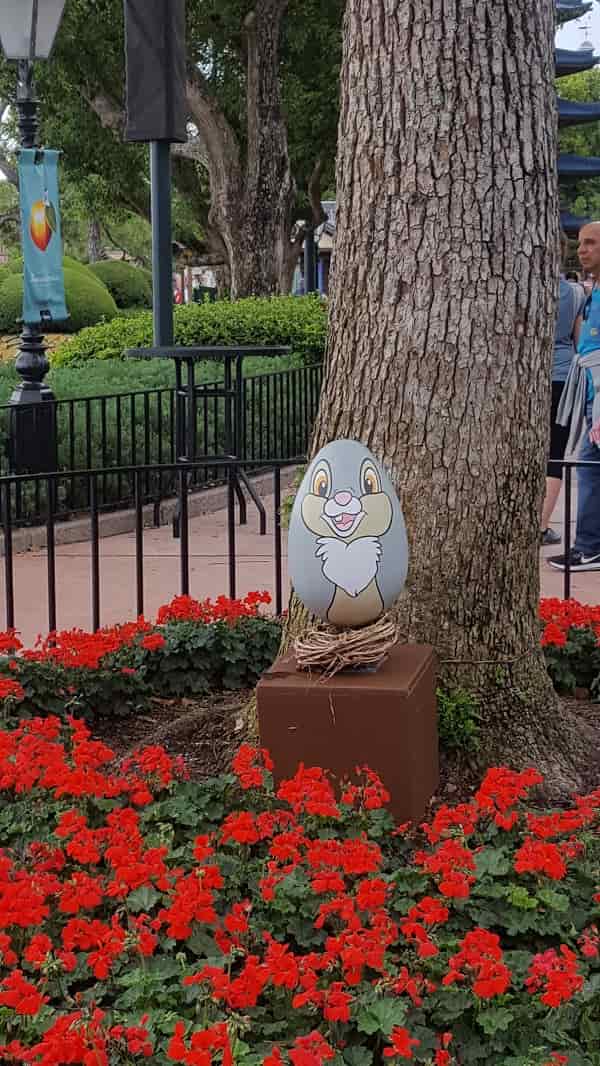 If you go to the Epcot International Flower and Garden Festival after March 16th, you can also take advantage of the Eggstravaganza Easter Egg Hunt where you search for Disney character Easter Eggs at EPCOT's World Showcase!
Kids will really enjoy doing this because at the end, they get a special souvenir!
NEW 2020 EPCOT Flower and Garden Festival Merchandise. There are t-shirts, coffee mugs, pins and even garden decor! Even if you can't make it to the park, you can still buy some of the EPCOT Flower and Garden Festival merchandise online.
The EPCOT Flower & Garden festival is truly one of the best things about visiting Walt Disney World in the Spring.
Will you be going to the EPCOT International Flower and Garden Festival this year?