Those planning to be in Disney World during the holidays should plan a visit over to the Grand Floridian resort. Located just off the monorail, this resort is probably one of the most beautiful of all the Disney resorts this time of year. When you visit the Grand Floridian Resort at Christmas, you will get to experience a true Victorian holiday.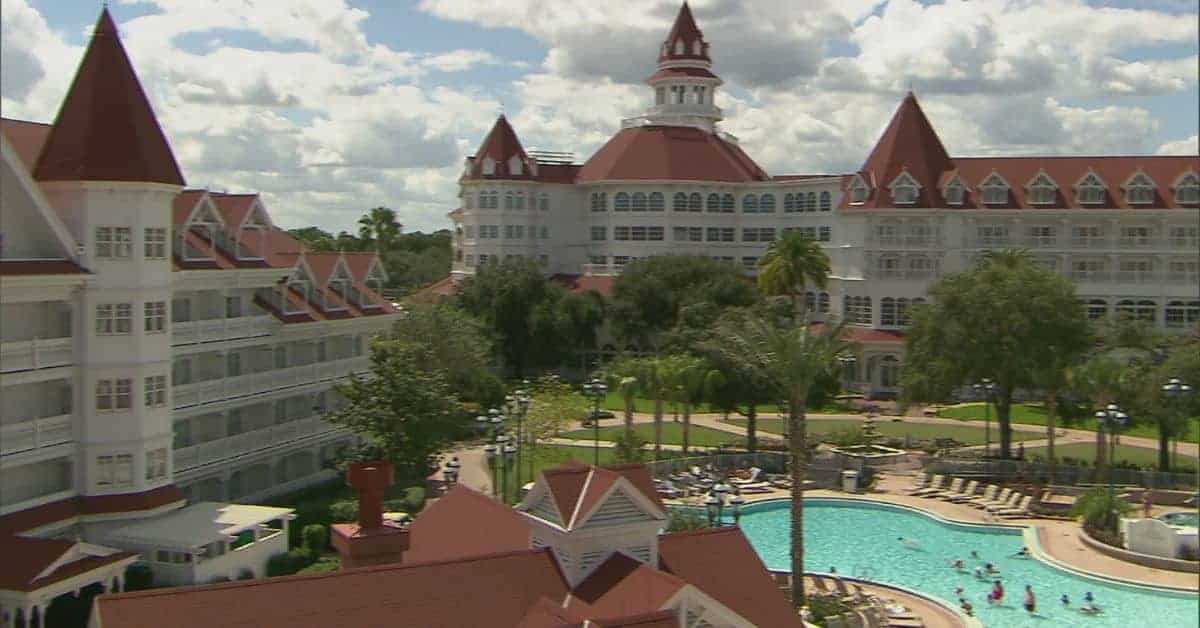 When many people think about their dream Disney vacation, they imagine staying at The Grand Floridian. It is one of the most expensive resorts at Disney World.
It is beautiful and you don't have to stay there to be able to check it out!
Stop by for a character breakfast at 1900 Park Fare or grab a quick service lunch at Gasparilla Island Grill and then spend some time walking around.
It is an easy resort to visit since it is right on the monorail.
Why You Should Visit Grand Floridian Resort at Christmas
If you are looking to experience how Disney resorts do the holidays, there is no better place than The Grand Floridian Resort at Christmas!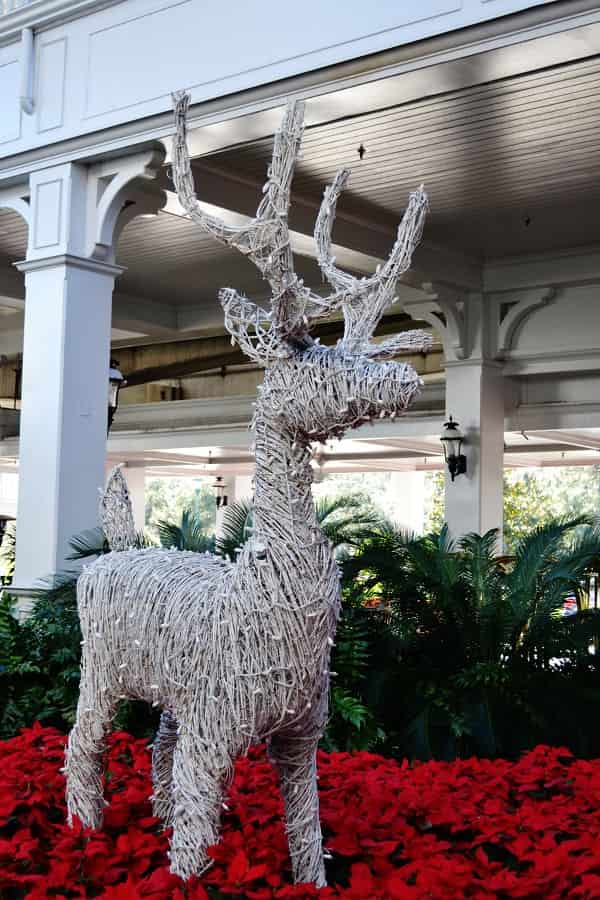 Outside Decorations
It is like stepping back in time to the Victorian era!
There are beautiful Christmas displays both inside and outside the resort.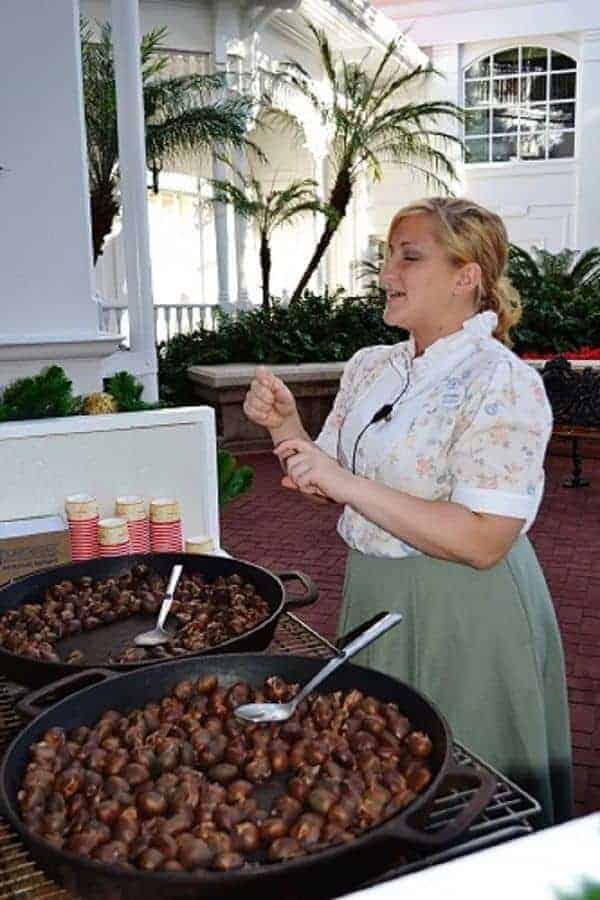 The Chestnuts
You may even find Cast Members actually roasting chestnuts on an open fire….. No joke. … Just like the song!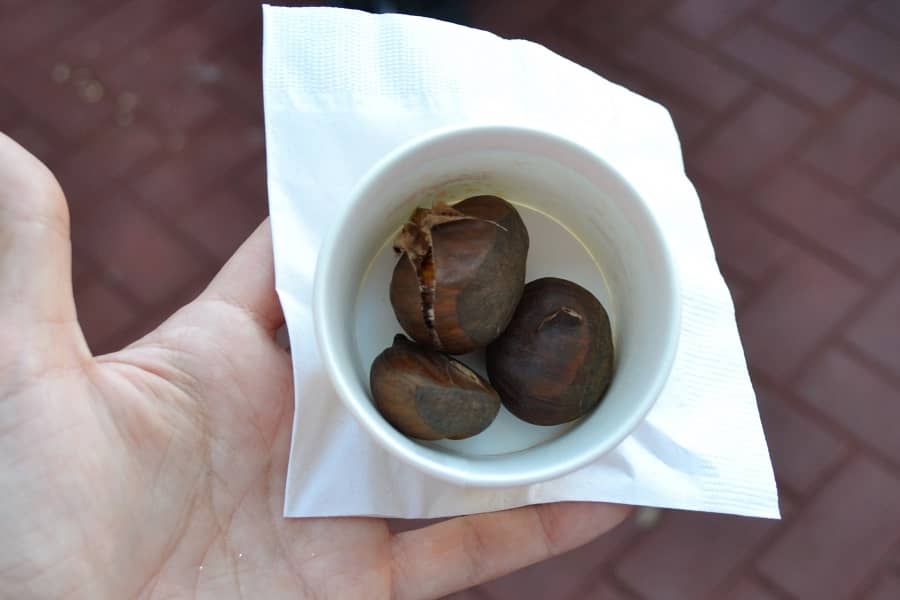 If you've never had chestnuts, here is your chance to try them. Just be sure to let them cool before you eat them.
Enormous Christmas Tree in the lobby
Inside the lobby of the Grand Floridian Resort at Christmas, you will find one of the largest Christmas trees you've probably ever seen.
It is beautiful and is a great place to take a family photo! Santa also comes out at certain times of the day for photos.
Gingerbread House
You will also be able to see an amazing Gingerbread house at The Grand Floridian, Take time to look at all the details on the house.
There are Disney characters, decorated miniature Christmas trees, nutcrackers, and more displayed on the house.
Want to do some gift shopping?
Disney's Grand Floridian Resort has a Basin store which sells luxurious bath salts, soaps and bath bombs.
There is a Bake Shop inside the Gingerbread House that sells Christmas ornaments, one of a kind sweets as well as other holiday merchandise.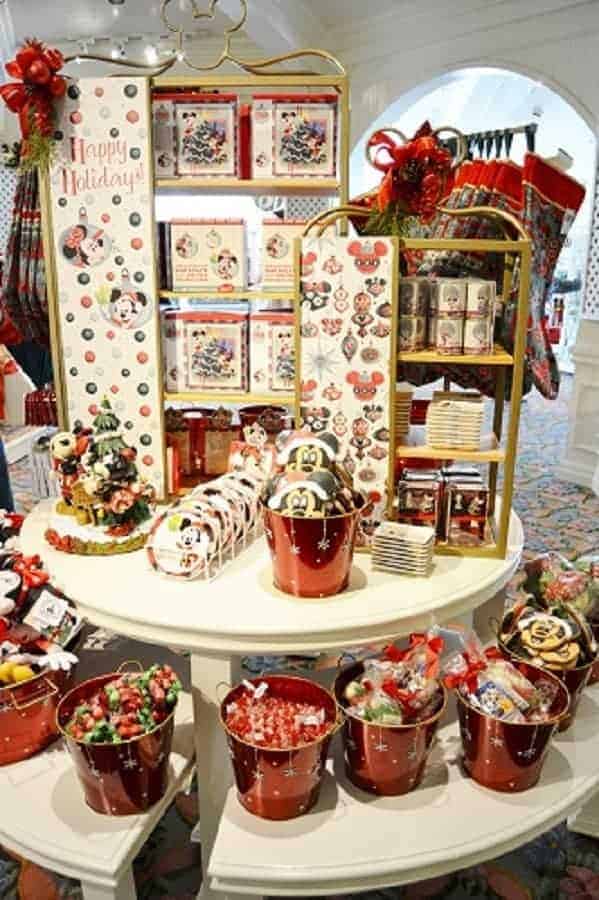 Holiday Shopping
And of course, you won't want to leave without stopping in the Grand Floridian gift shop which has tons of Disney Christmas themed goodies!
Give yourself at least an hour to roam around the lobby of the Grand Floridian so that you will be able to take in all the Christmas spirit!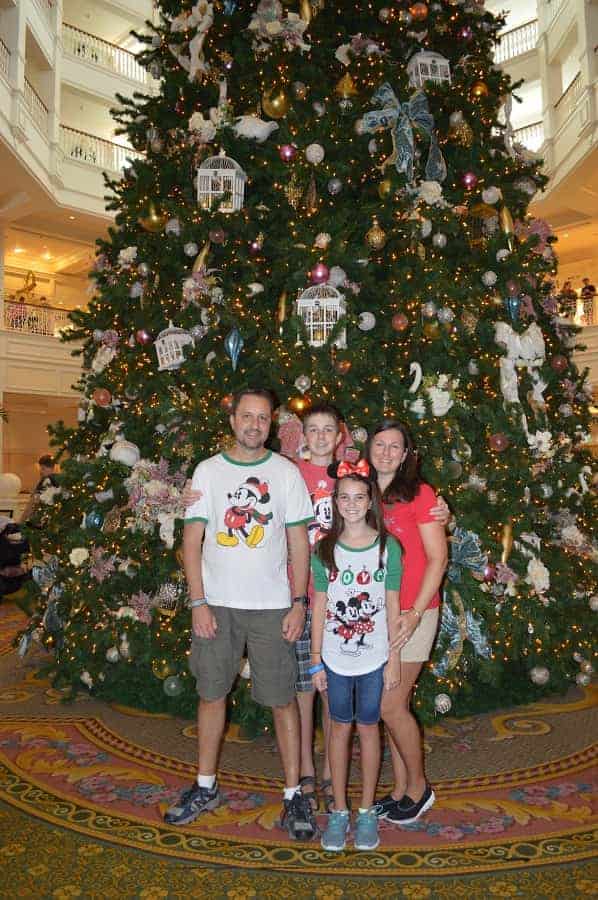 Photo Opportunities
Don't leave without getting a picture in front of the beautifully decorate Christmas tree in the lobby in your Disney Christmas shirts!
What do you love most about The Grand Floridian at Christmas?