One of the joys of going to Disney World is being able to bring a part of that Disney magic home with you. If you are looking for some ideas on what you might want to purchase while you are at the parks, we have a list of what we believe to be the BEST Disney World Souvenirs.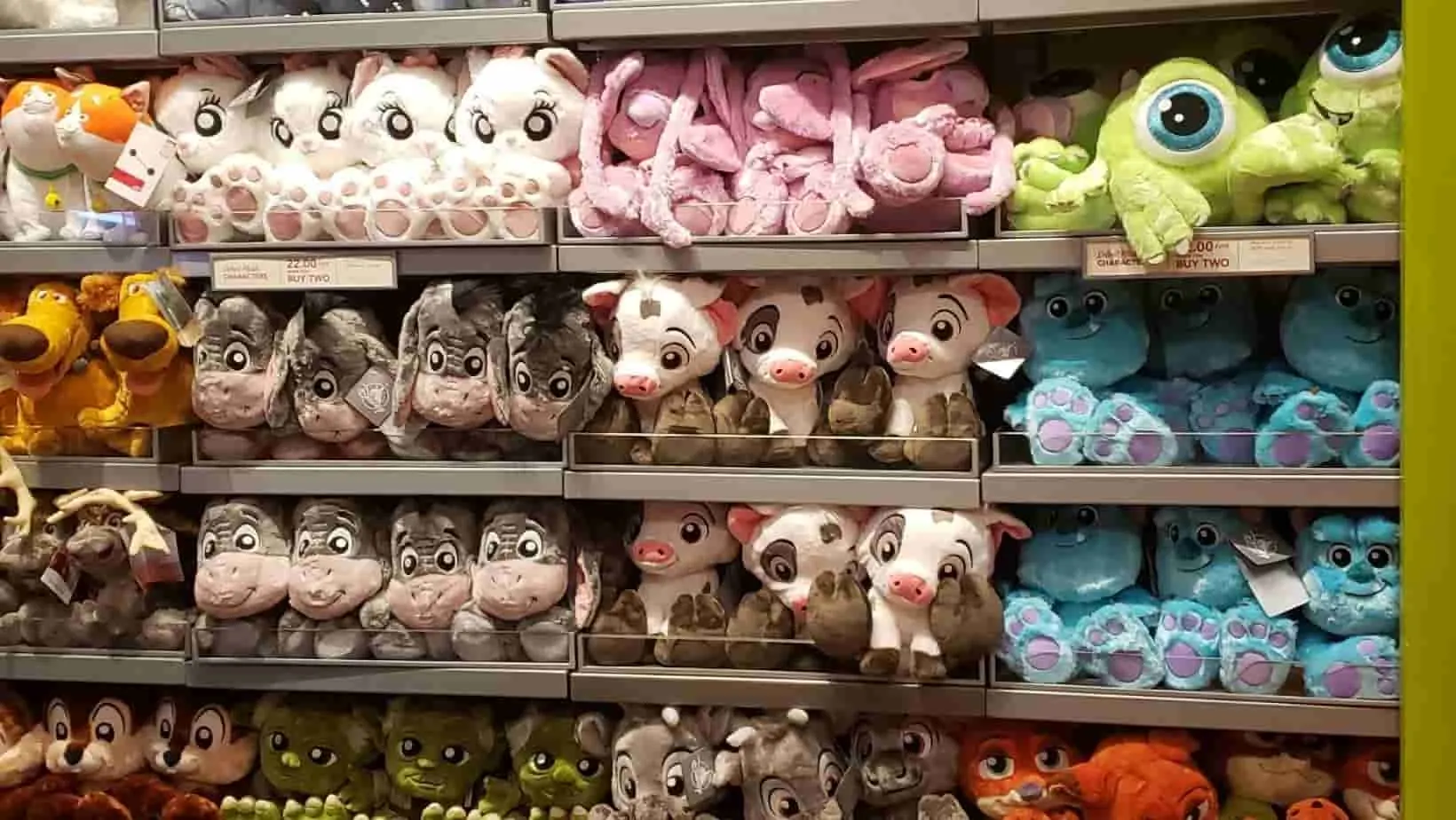 10 Best Disney World Souvenirs
You are going to find many different Disney souvenirs and it is going to be hard to just choose one.
This list takes into account that you may want to purchase a few different things so nothing on our list is more than $40 and most items are less than $20.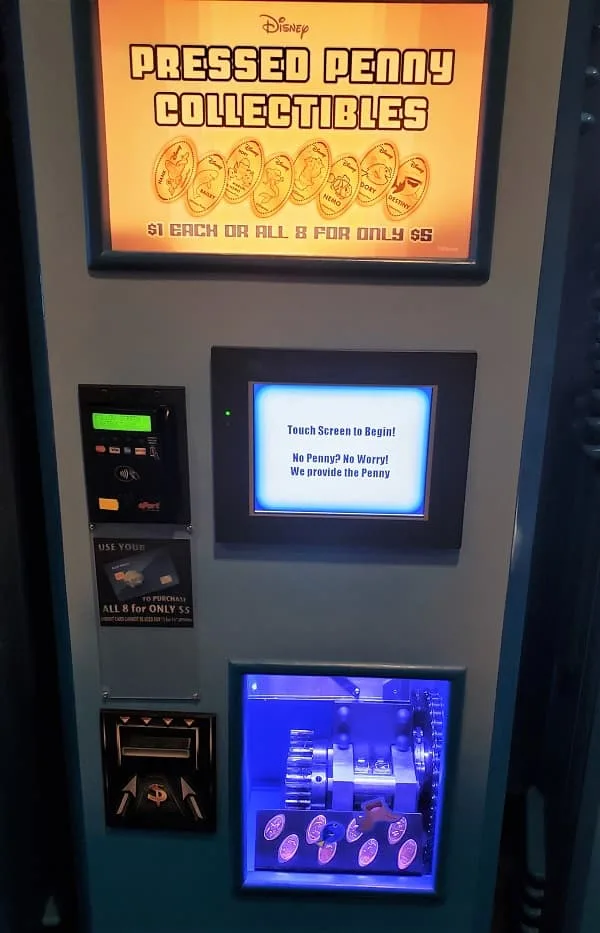 1. Pressed Pennies
Pressed pennies only cost $1 each or you can get a collection of 8 for $5. Pressed Penny Machines can be found throughout the Disney parks, Disne resorts and you can even find them at Disney Springs.
Each kiosk has several different Disney souvenir pennies to choose from that feature different Disney characters.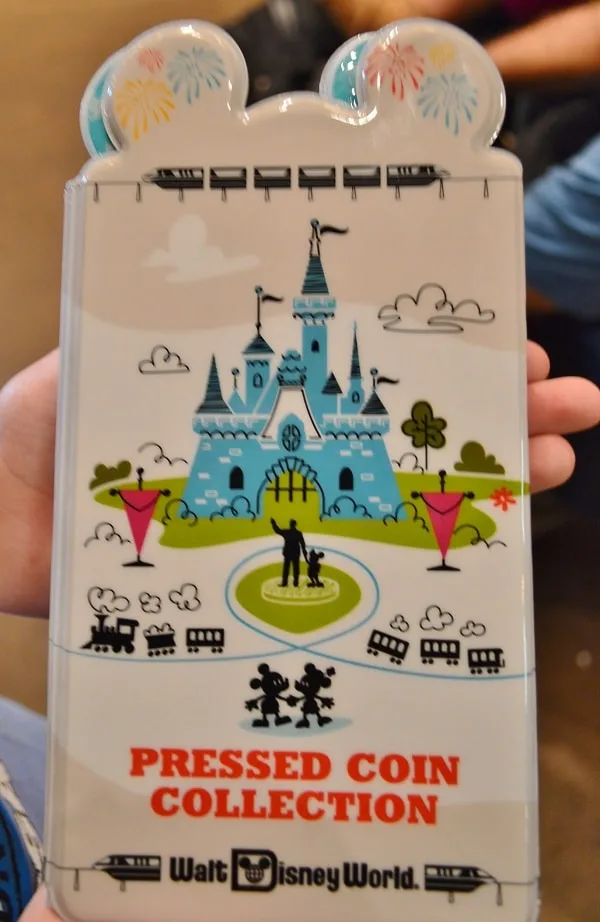 If you are thinking about collecting Disney Pressed Pennies, you can find Pressed Penny books at most of the gift shops inside the parks.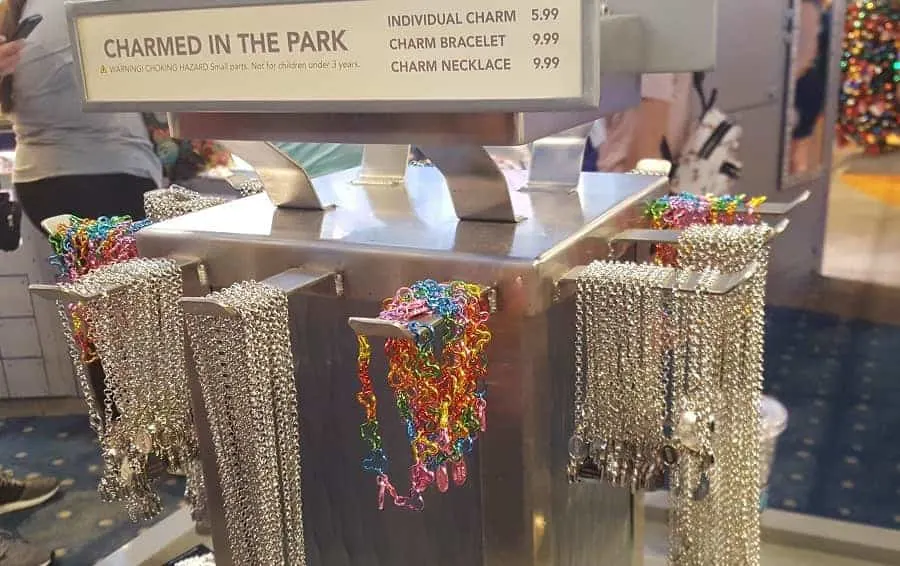 2. Disney Charm Bracelets
One of our favorite Disney World souvenirs is Disney charm bracelets.
You can purchase either a charm bracelet or a necklace and add as many single charms (priced individually) as you would like.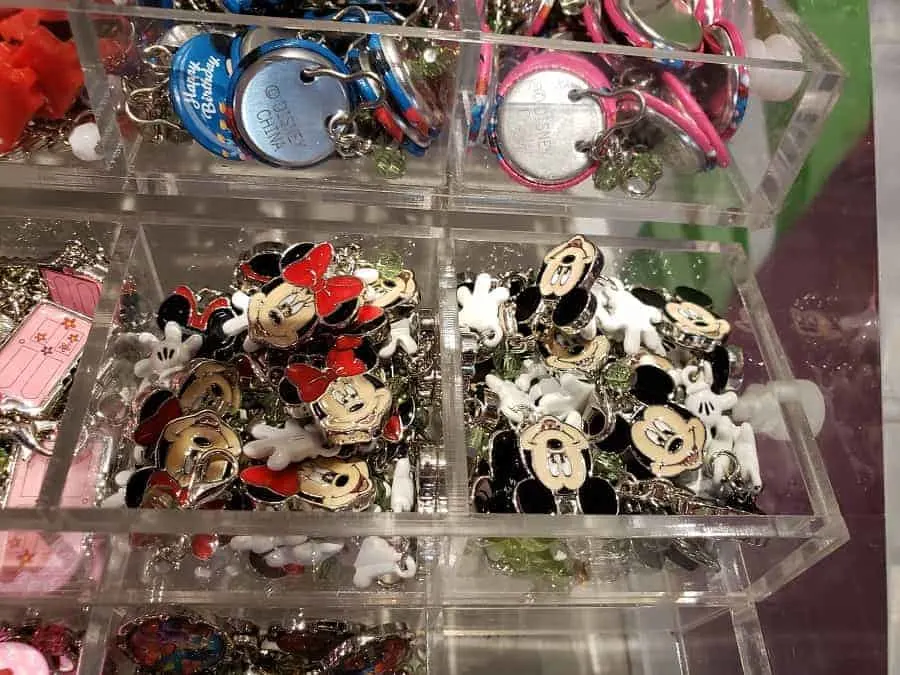 With dozens of charms to choose from, you can create a bracelet that showcases all the things you love about Disney World!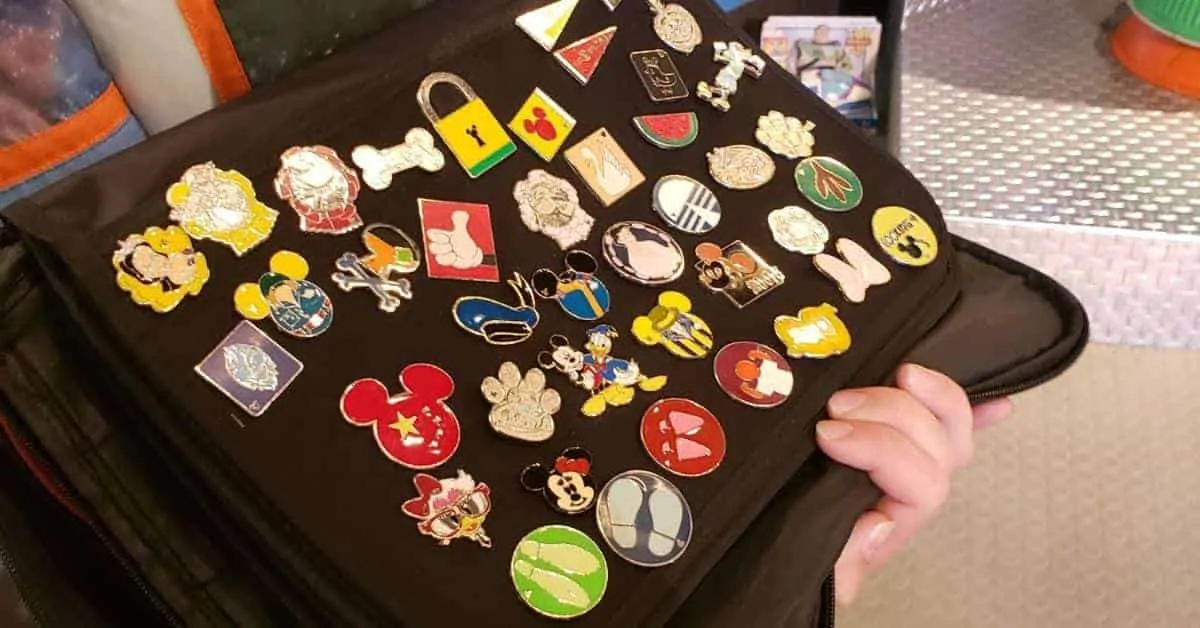 3. Disney Trading Pins
Kids love collecting and trading pins in Disney parks and they are probably one of their favorite Disney World souvenirs.
You can choose pins marking your favorite ride or special occasion.
Individual pins can cost between $6-15 dollars each so they are very affordable in comparison to other souvenir options.
To get the most bang for your buck, you can purchase a mystery pack that contain more than one pin.
You won't know what pin you will get, but half the fun is trading them anyway!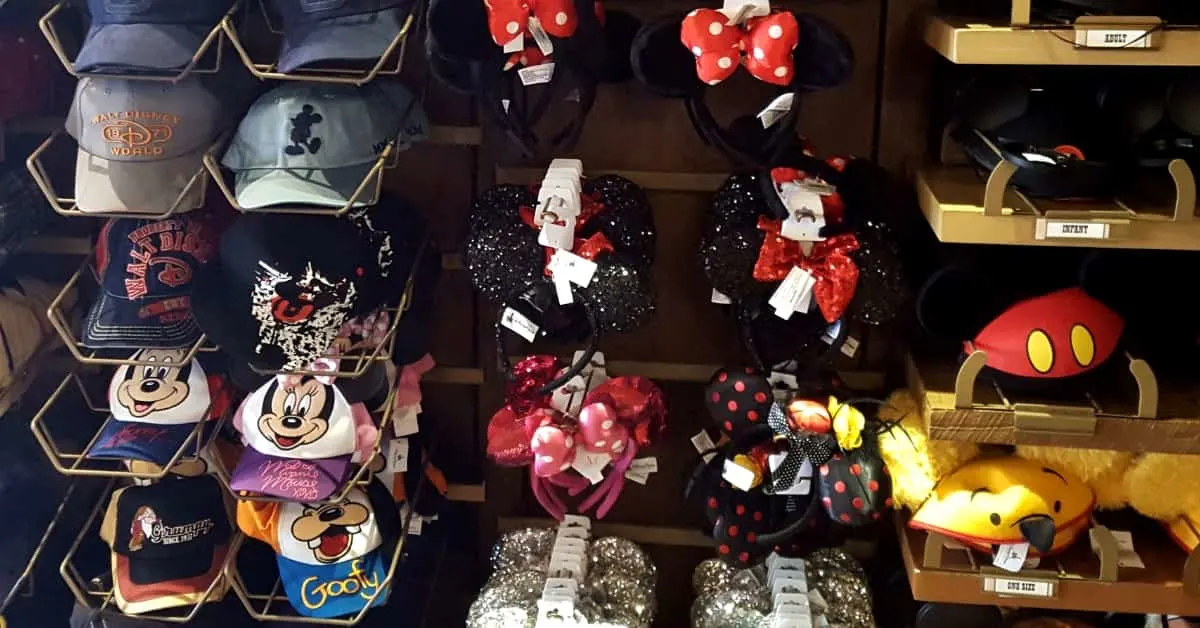 4. Disney Hats
Many first-time visitors to Disney World buy the traditional Mickey Mouse ears.
They are super cute, but if you want something to really showcase your personality, consider buying a set of themed Mickey Ears.
You will find a wide array of different styles throughout each of the Disney parks.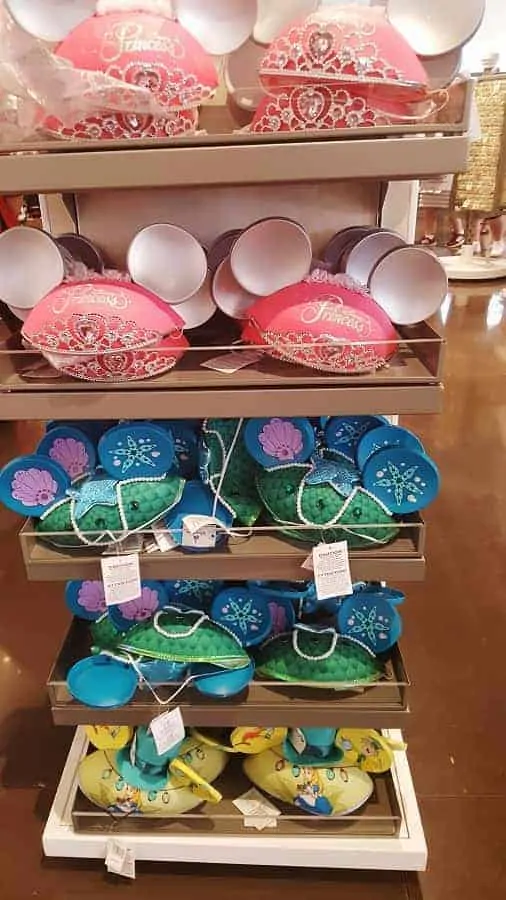 One of the best places to find Disney hats and Minnie ears is at World of Disney in Disney Springs.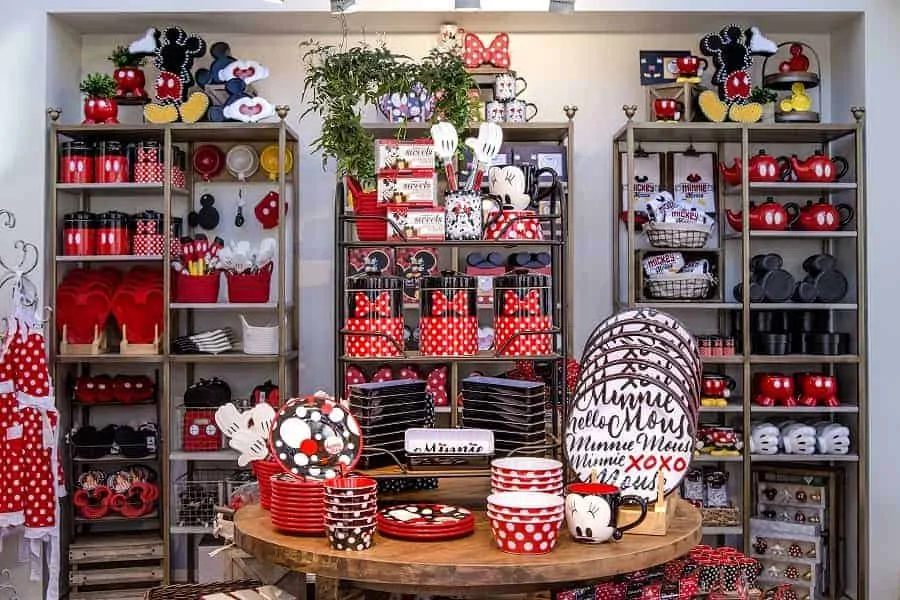 5. Kitchenware
There are a few things that I use all the time, my Mickey cookie cutters and silicone molds.
These types of items make great souvenirs because you can take a little bit of that Disney magic that you had on your trip and bring it home with you!
While many different stores carry Disney kitchenware, my favorite store to find unique Mickey Mouse kitchen gear is Mickey's Pantry in Disney Springs.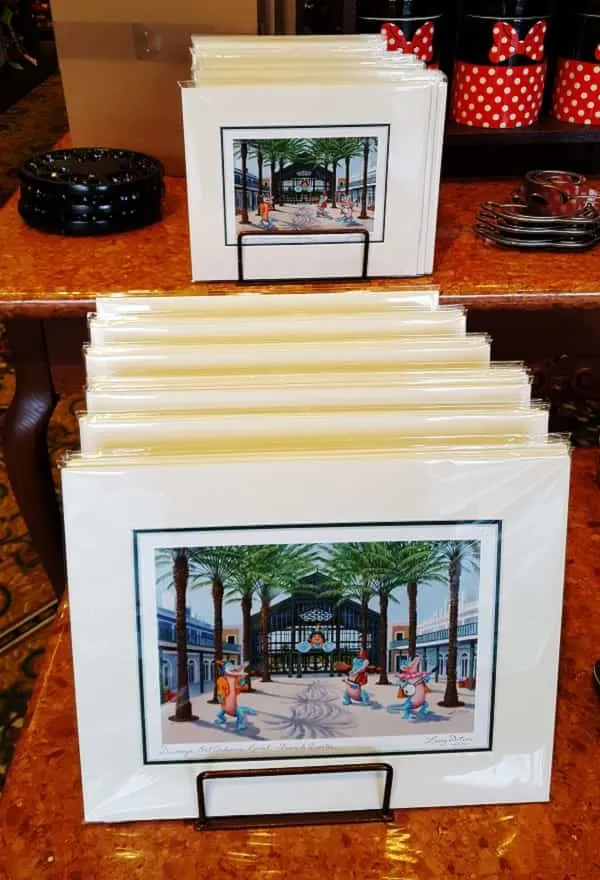 6. Disney Prints
Each Disney Resort sells beautiful prints featuring different aspects of that resort.
It is by far, the BEST Disney World souvenir because it is something you can hang on the wall and enjoy every day!
For under $30, these are great for those who want to build a collection or just add a little bit of Disney to your home.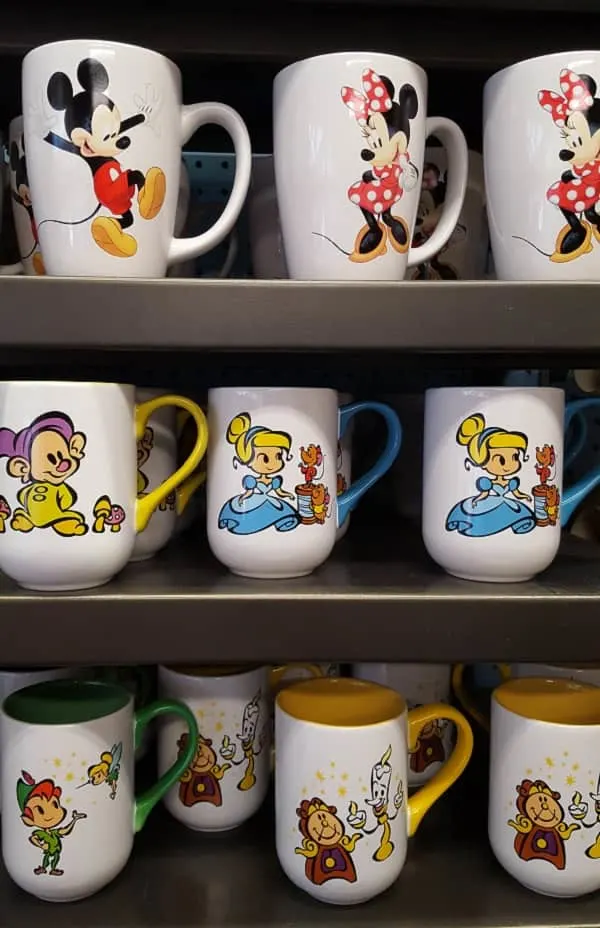 7. Disney Coffee Mugs
One of the most popular Disney World souvenirs is a coffee mug.
They are great because you know they are going to be used and they come is so many different variations based on characters, parks and rides.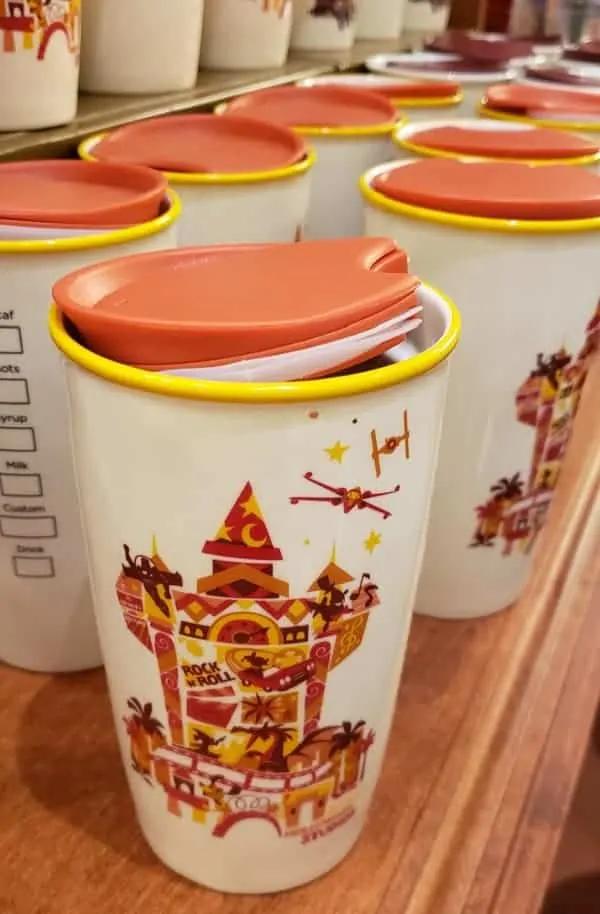 You can find some Disney-themed mugs in other places, but you can only find Disney World Starbucks mugs at the park.
Each park in Disney World has a Starbucks with its own special Starbucks Mug.
There are also Walt Disney World Starbucks mugs and tumblers at all four theme parks' Starbucks locations.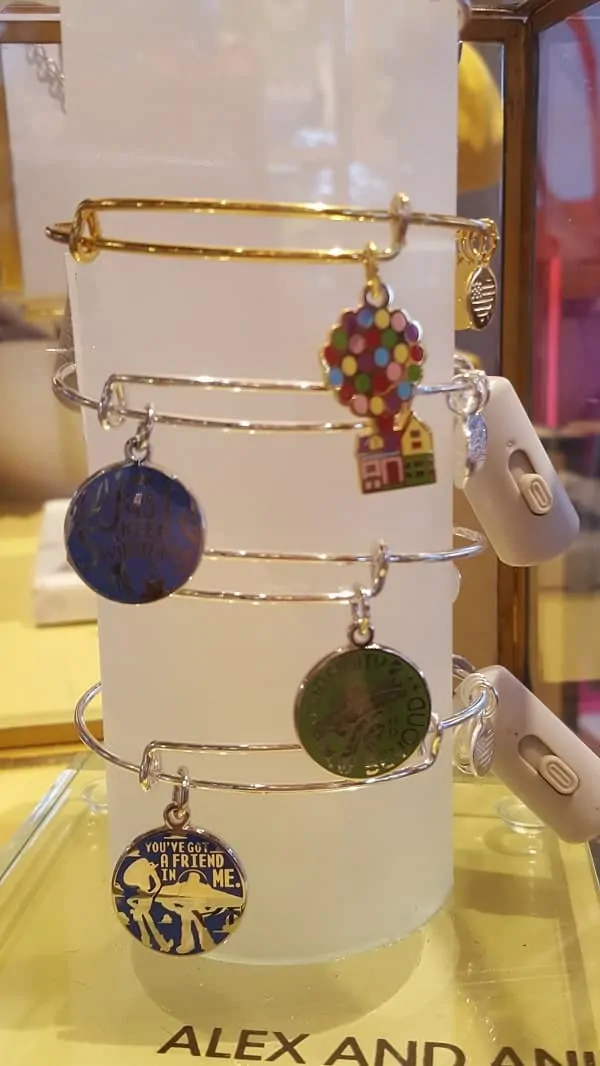 8. Alex & Ani Bracelets
Alex & Ani Disney Bracelets come in so many styles and this is true for their Disney collection as well.
Reasonably priced for their quality, you will find bracelets featuring Disney princesses, Mickey Mouse, Cinderella castle and more.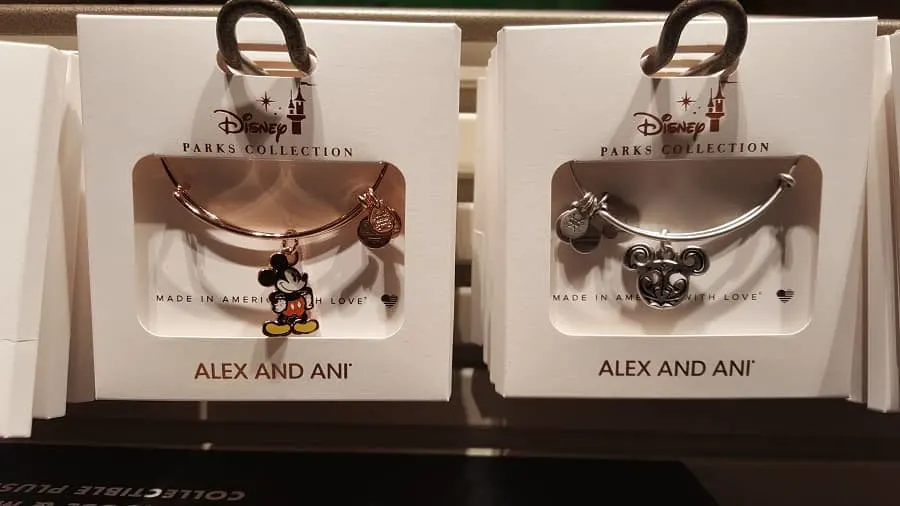 Because these bracelets are meant to be stacked, you may find yourself purchasing a few.
You will find them in several stores, but the World of Disney Store in Disney Springs has the best selection.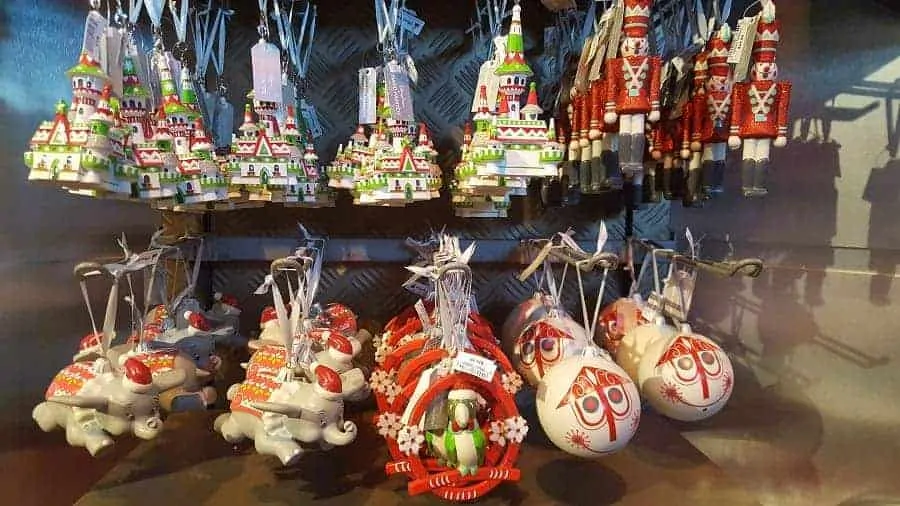 9. Disney Ornaments
No matter which park you go to, you will have no problem finding Disney ornaments!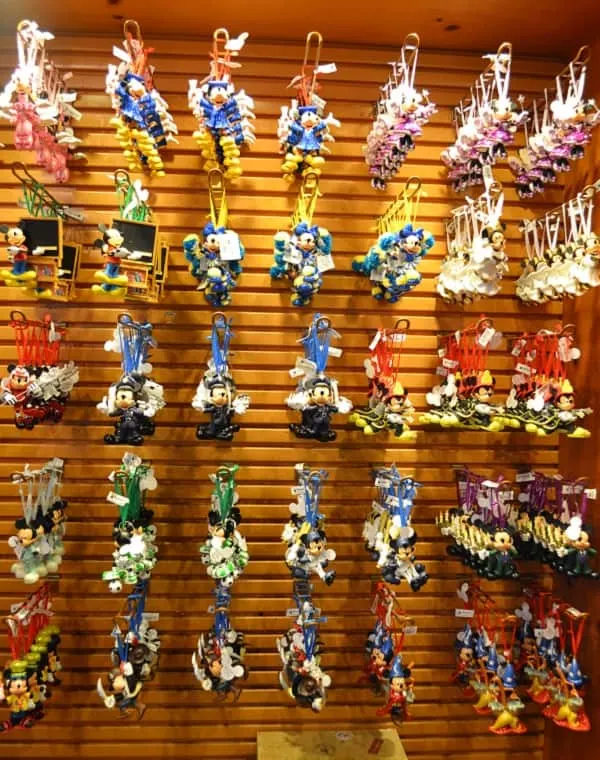 You can choose your favorite character, resort, or even ornaments that focus on something you love like a sport or activity!
Some people get a Disney ornament that has the year they went to Disney. Each time you see it, you are sure to remember your trip.
You will find a great selection of Disney ornaments in Ye Olde Christmas Shop in Magic Kingdom and Disney's Days of Christmas in Disney Springs.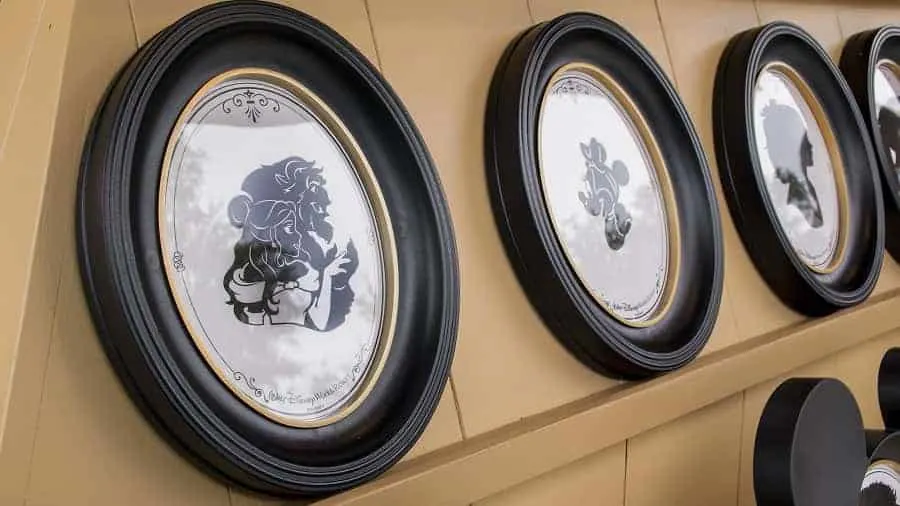 10. Disney Silhouette
One of the most popular things to do at Magic Kingdom is getting a Disney silhouette done on Main Street USA.
These portraits are something you will cherish for years to come and because they are so well done, they are a beautiful piece of artwork you can put anywhere in your home.
No matter what you choose to bring home from the park, do yourself a favor and get something besides a t-shirt that you might outgrow or wear out.
Making memories at Disney World is a special occasion and you should bring something back with you to remind you of all the fun you had!
What are your favorite Disney Souvenirs?