Magic Kingdom is the most popular of all the Disney World parks with nearly 21 million people visiting each year. If you have never been, it is easy to be overwhelmed by the crowds and all there is to do. That is why we are sharing our most popular Magic Kingdom Tips.
These are things that frequent visitors to Magic Kingdom know about and now, you will be a step ahead of all the other people going to Disney World for the first time!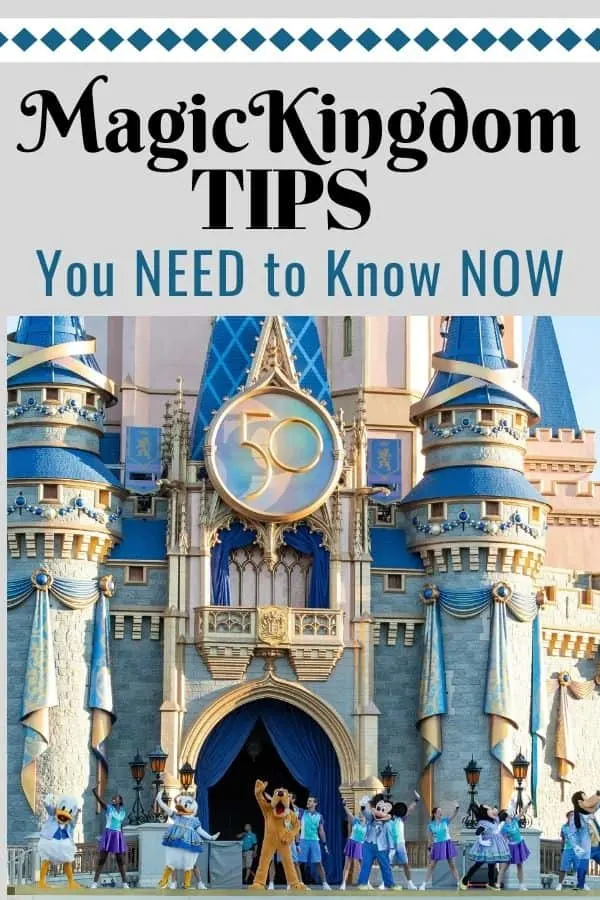 Magic Kingdom Tips You Will Want to Know
2. You do not park at Magic Kingdom and walk in.
You will park at the Magic Kingdom parking lot, but from there you will have two choices of how to actually get to Magic Kingdom: The Ferry or Monorail.
Both are a great way in & out of Magic Kingdom, but we prefer to take the Monorail in and the Ferry boat out.
3. Take the monorail to visit Disney Resorts
You don't have to stay at a Disney Resort to check them out. Each resort has something unique and is fun to explore.
One of the easiest ways to see different resorts is by taking the monorail straight from Magic Kingdom.
We love grabbing lunch or dinner at one of the resort restaurants to break up our day at the park.
4. You can bring food & drink into the Magic Kingdom.
A great way to save some money on food is to bring food & drinks with you in soft coolers or in your backpack (this is what we always bring with us to the park).
You may not bring alcoholic beverages or glass containers, but you can pack sandwiches, chips, and sodas!
5. You cannot bring selfie-sticks into the park.
Your bags will be searched when you arrive and the selfie stick will be taken from you. Do yourself a favor and leave it in the car or at home!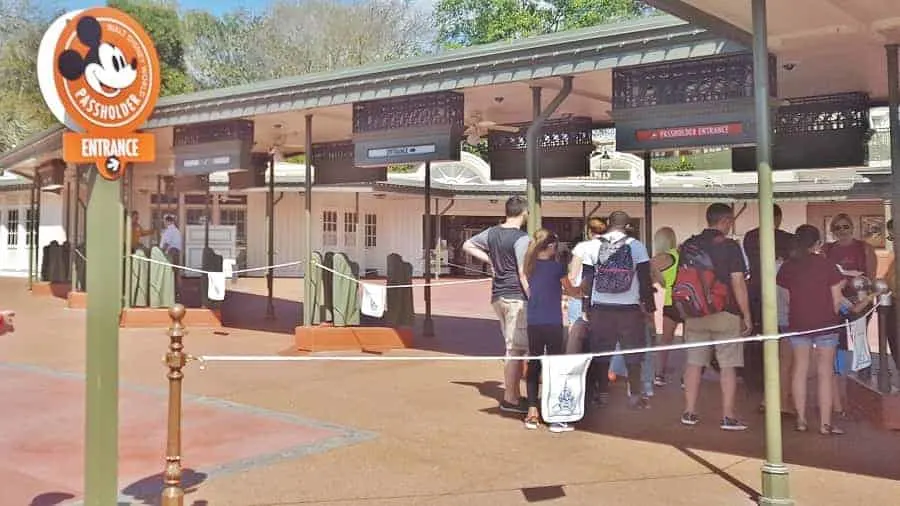 6. There is a separate entrance line for Hard Tickets & MagicBands.
There is even a separate line for guests who are Disney annual pass holders!
Be sure you know which lines are which.
Typically paper tickets are on the far left and annual pass holders will have a sign directing them where to go.
If you can't tell, you can ask a Disney cast member.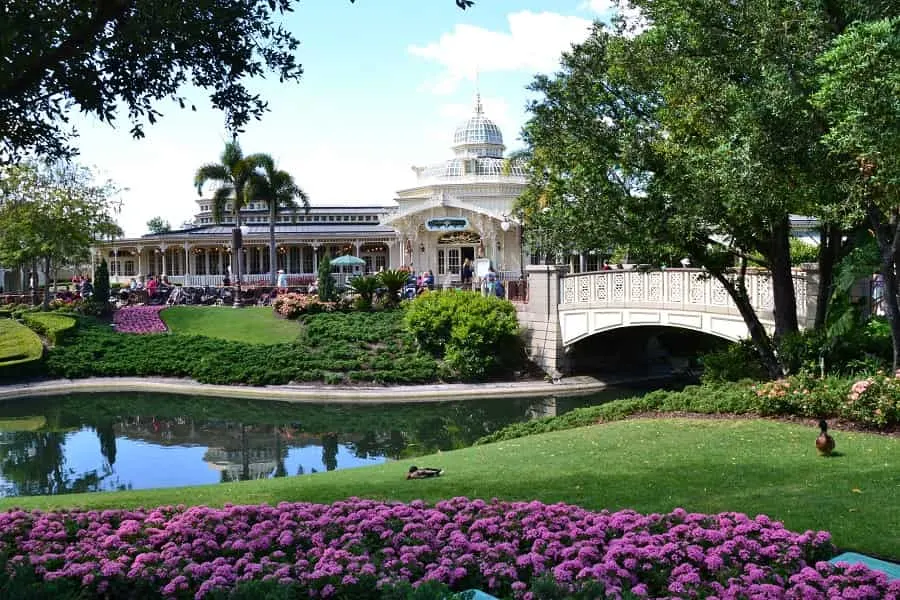 7. You can actually get into Magic Kingdom before it opens.
One way to get into a park before the general public and avoid lines is to book an early morning breakfast at a table service restaurant.
Our favorites at Magic Kingdom are Cinderella's Royal Table and Crystal Palace.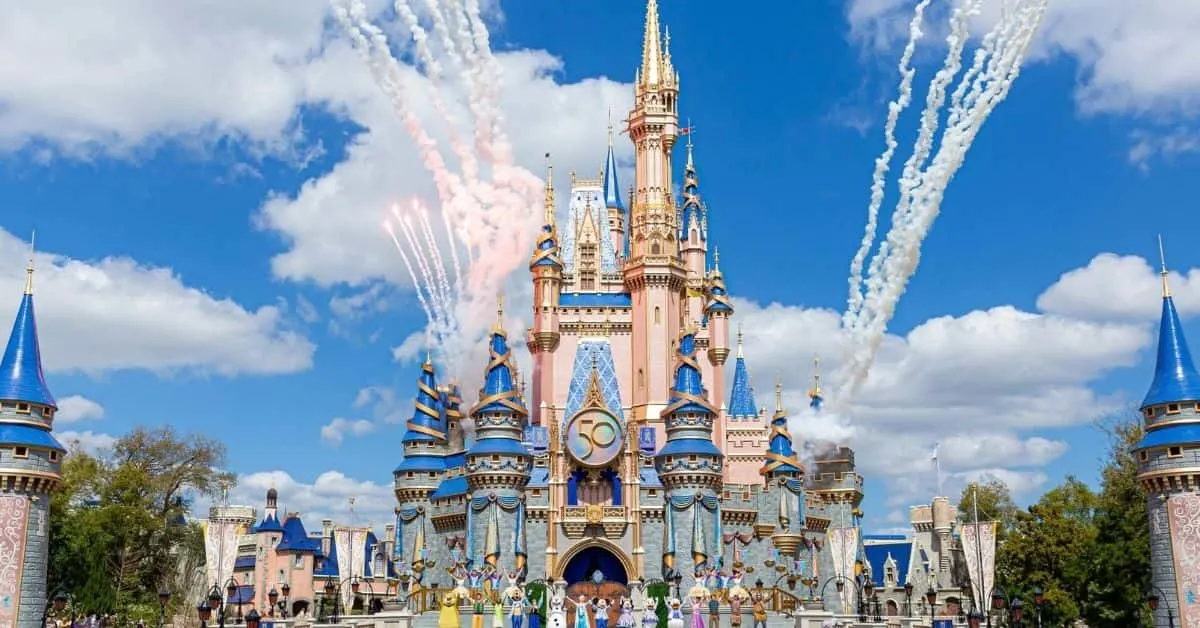 8. Get to Magic Kingdom Early to see "Let the Magic Begin" Show.
The Magic Kingdom Welcome show is a great way to start your day in the Magic Kingdom and will allow you to be the first group of people into Fantasyland (which is the most popular part of the park).
"Let the Magic Begin" show starts at 7:55am daily.
9. Avoid the Natural Flow of Foot Traffic
When people arrive at Main Street USA, their natural progression is either to Tomorrowland or Fantasyland. This leaves Adventureland fairly empty!
Use this to your advantage, by riding Pirates of the Caribbean & Jungle Cruise right away!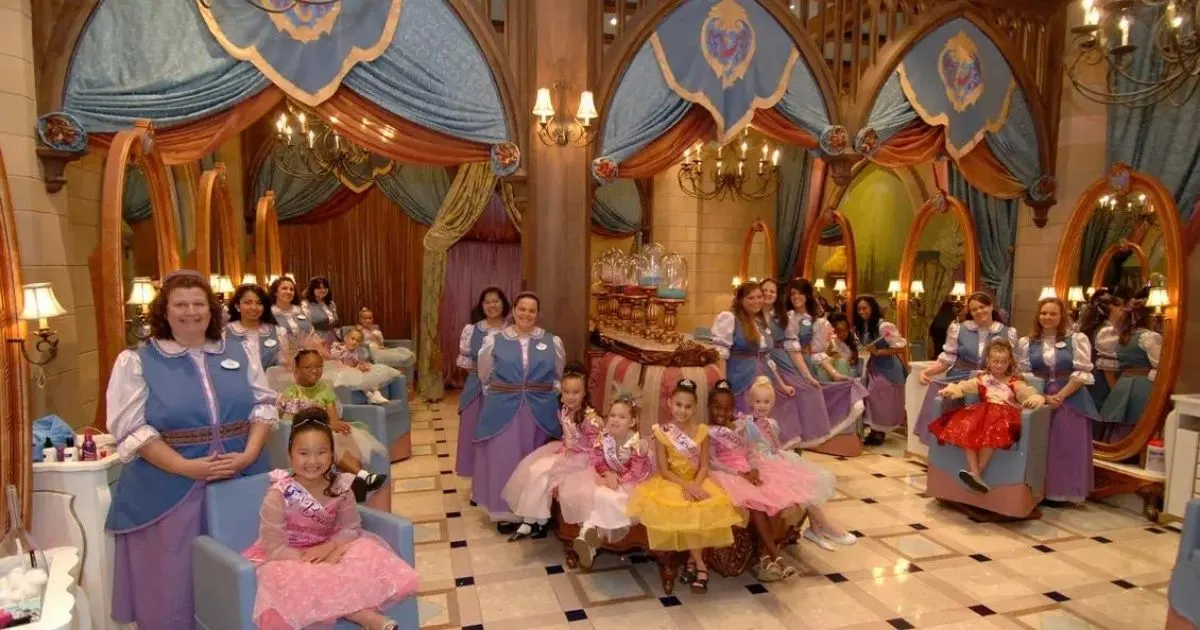 10. Your Kids can Magically Turn into a Pirate or a Princess
There are two different magical ways your kids can transform while in Magic Kingdom.
Bippidy Boppidy Boutique will make your child into their favorite Disney princess (for a cost). There are different levels of transformation. We suggest you bring your own dress and just have hair & nails done.
Children can also turn into a Pirate at The Pirates League. They can get full face makeup, headband and sword to make them think they are part of Jack Sparrow's band of pirates!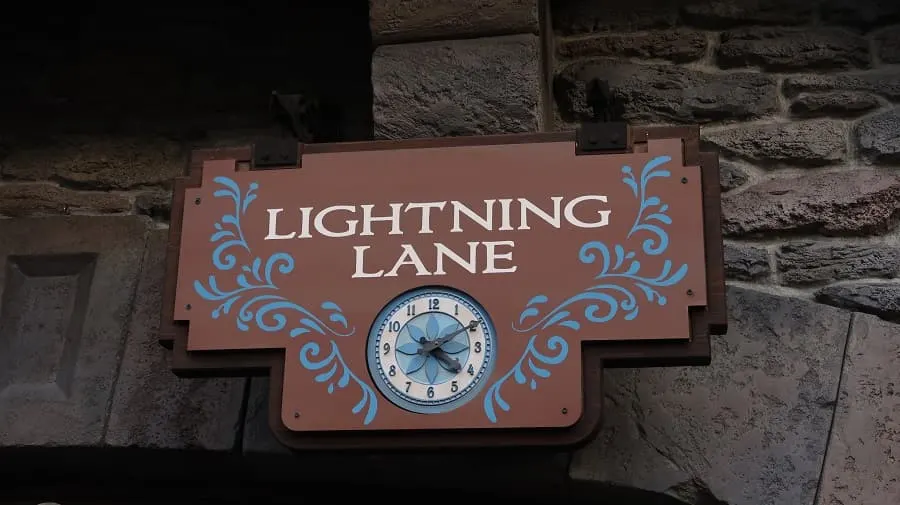 11. Pay up for Genie+ Lightning Lane
Look, I know no one wants to pay any more than they have to for Disney tickets, but you will never regret the money you spend for Genie+ Lightining Lane.
It will allow you to do SO much more than a traditional ticket and if you are someone who only goes to Disney World once in a life time, it is a must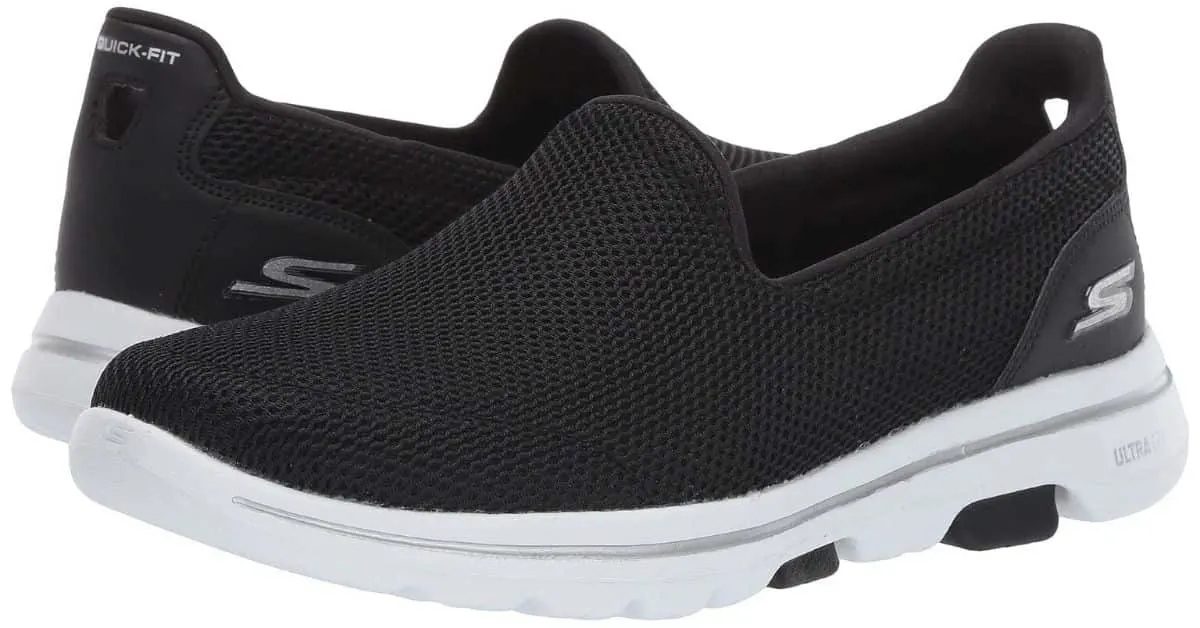 12. Wear the Right Shoes
You will be doing a lot of walking at Magic Kingdom and it is going to be hot.
Do yourself a favor and make sure that wear the most comfortable walking shoes that you own. This goes for the kids too.
We have shoes that we love for trips to Disney along with what we think are the best shoes for kids.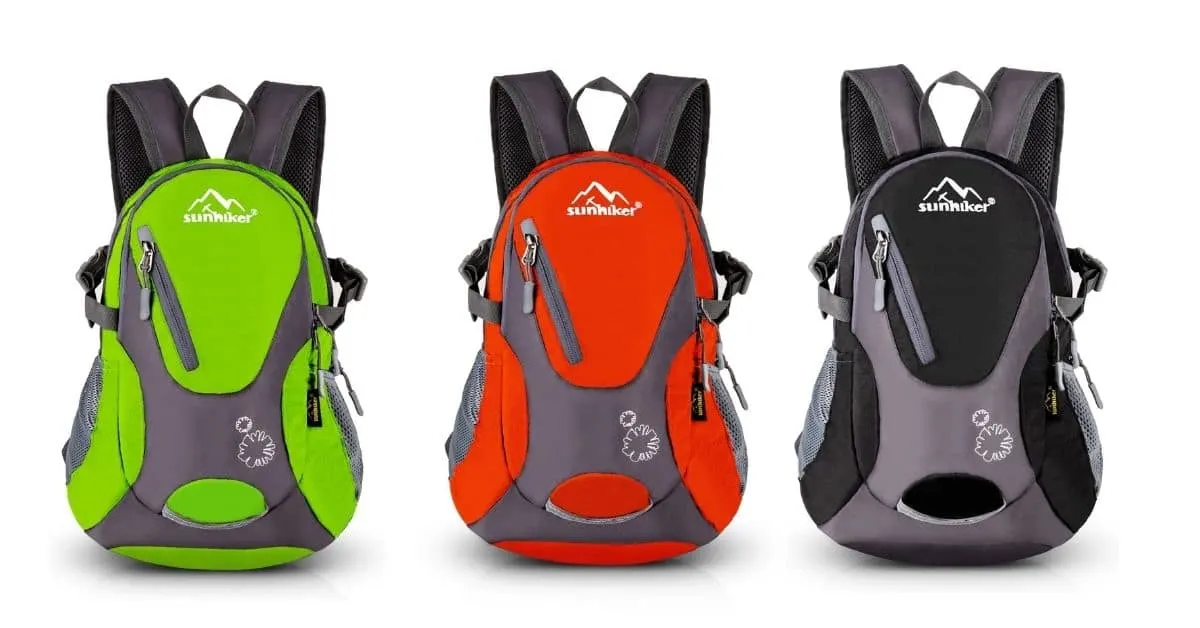 13. Bring a Backpack
You will want a day pack for your trip to Magic Kingdom.
We think backpacks are the way to go because they allow your arms to be free and can hold everything you need for a day at the park.
Choose a good quality backpack for your Disney trip. One that is lightweight is best!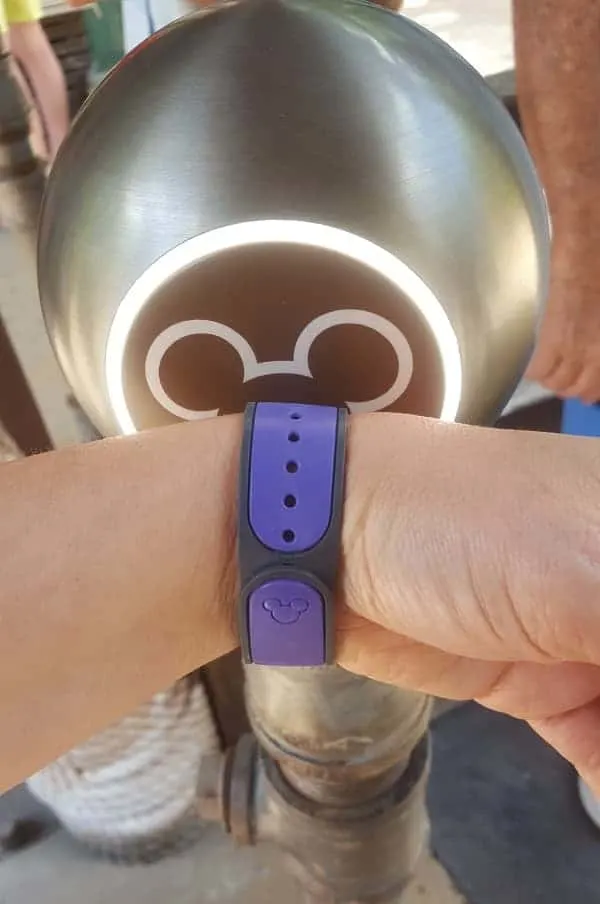 14. Use MagicBands at Magic Kingdom
Disney MagicBands are a great way to keep track of your entire Disney vacation in one place.
It serves as your park ticket, payment method, and your Disney photo pass.
While you will have to purchase one, it will last for years. Just link your tickets to the MagicBand using the Genie+ system.
15. Bring a Phone Charger
You will be relying on your phone quite a bit in the park and if you stay at Magic Kingdom all day, your battery will drain fast (especially if you are on wifi).
While there are charging stations at Magic Kingdom, I suggest you invest in a portable charger so you can power up quickly if you go dead!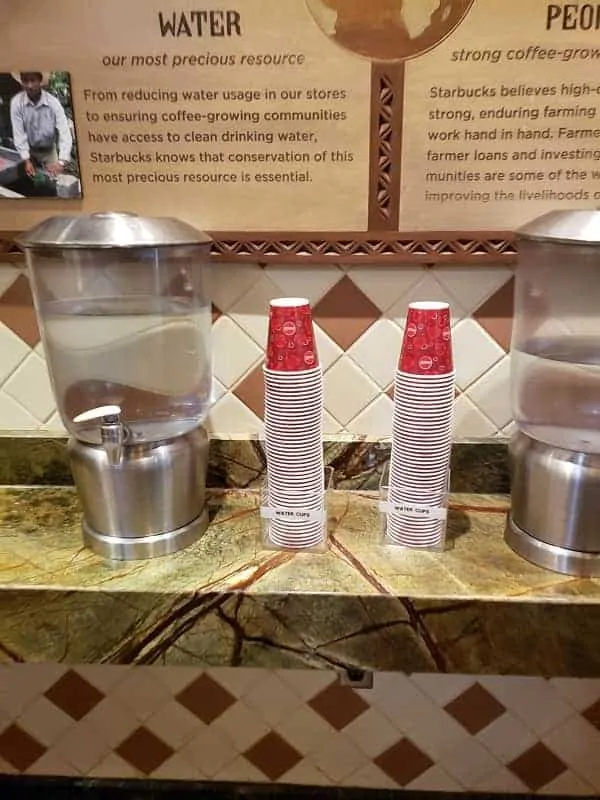 16. Water is FREE at all of the Disney parks!
Just go to a quick service restaurant or food kiosk and request ice water and you will be presented one for no charge!
17. You CAN walk THROUGH Cinderella's Castle.
In fact, I think you should! Most people just walk around it, but there are some really cool things to see inside!
18. Have Your Packages Sent to the Front Entrance
I am sure you are going to buy at least one Disney souvenir. And if you don't want to carry that huge Mickey Mouse plush with you all day, you can request pick up at the park entrance before you leave OR if you are staying at a Disney resort, they will deliver it there.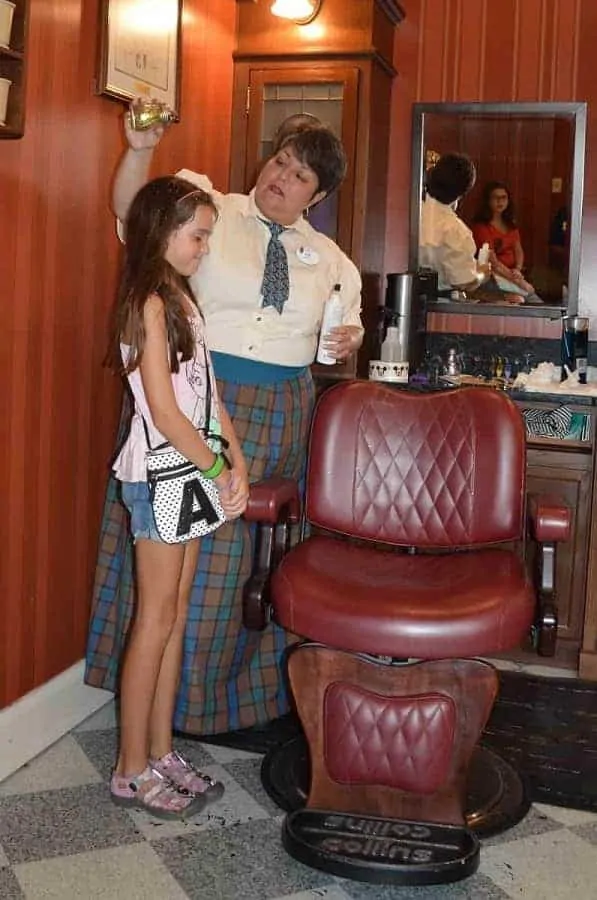 19. You can get free Pixie Dust at the Barber Shop on Main Street USA.
The Harmony Barber Shop is located to the left of the train station when you first enter the park.
Stop in & if they aren't busy, you might be able to score a free Pixie dusting!
20. Use the Single Rider Line
If you want to ride some of the more popular rides, like Space Mountain, use the single-rider lines.
Guests can become seat fillers for families who are seated together but have an extra space in their vehicle.
This will reduce your line time by nearly 50%.
21. Use Rider Swap
If you are travelling with small children that can't ride because of their size, you don't have to miss out on the ride.
Disney allows families to use what's called Rider Swap where one parent rides while the other parent waits for their return.
This means that you all are in line together and once back from the ride, the next parent gets to experience the ride!
Rides with Rider Swap at Magic Kingdom Park
The Barnstormer
Big Thunder Mountain Railroad
Seven Dwarfs Mine Train
Space Mountain
Splash Mountain
Tomorrowland Indy Speedway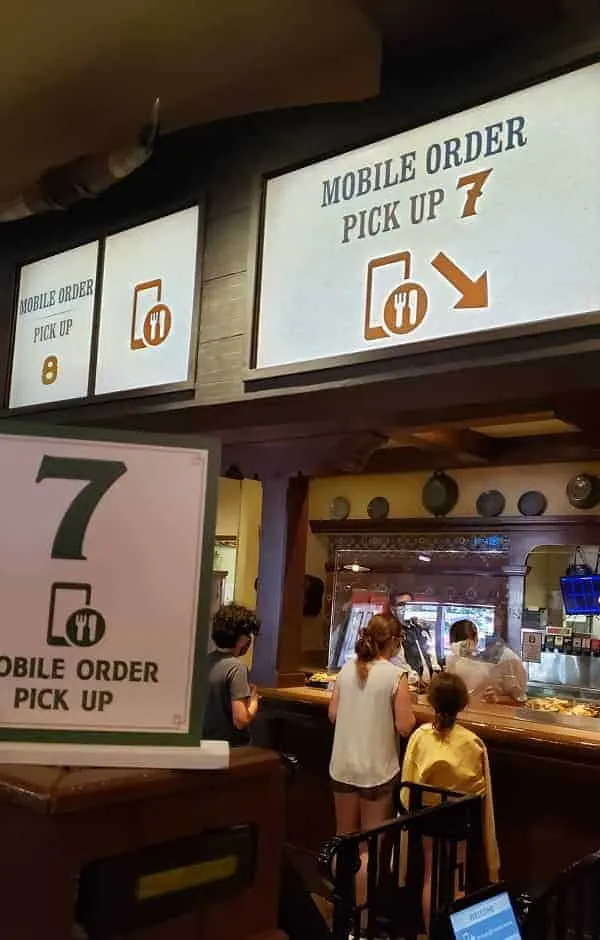 22. Use Mobile Ordering Option
Many of the counter service restaurants in Magic Kingdom have Mobile Ordering.
This is where you use your Disney App to preorder your meals.
We have found this to be a game changer.
No longer do you have to waste time standing in line for food or try to remember everyone's order.
Just scroll through the menu and order right on your phone.
It will even alert you when your food is ready to be picked up!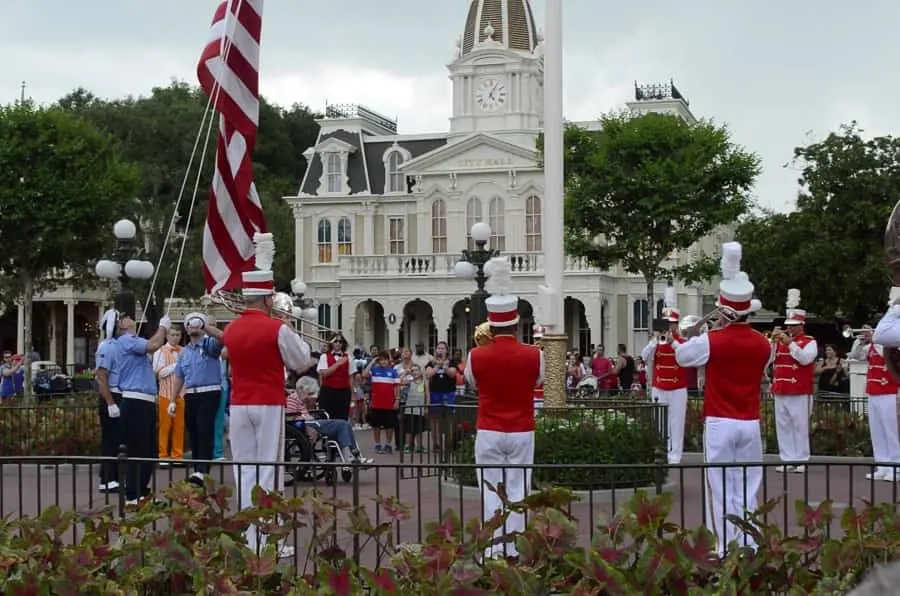 23. Watch the Flag Retreat Ceremony
Each evening at 5pm, there is a Flag Retreat Ceremony when the flag at the bottom of Main Street USA is lowered for the night.
This ceremony features the Disney Band playing the Star Spangled Banner and it is quite the honor to watch.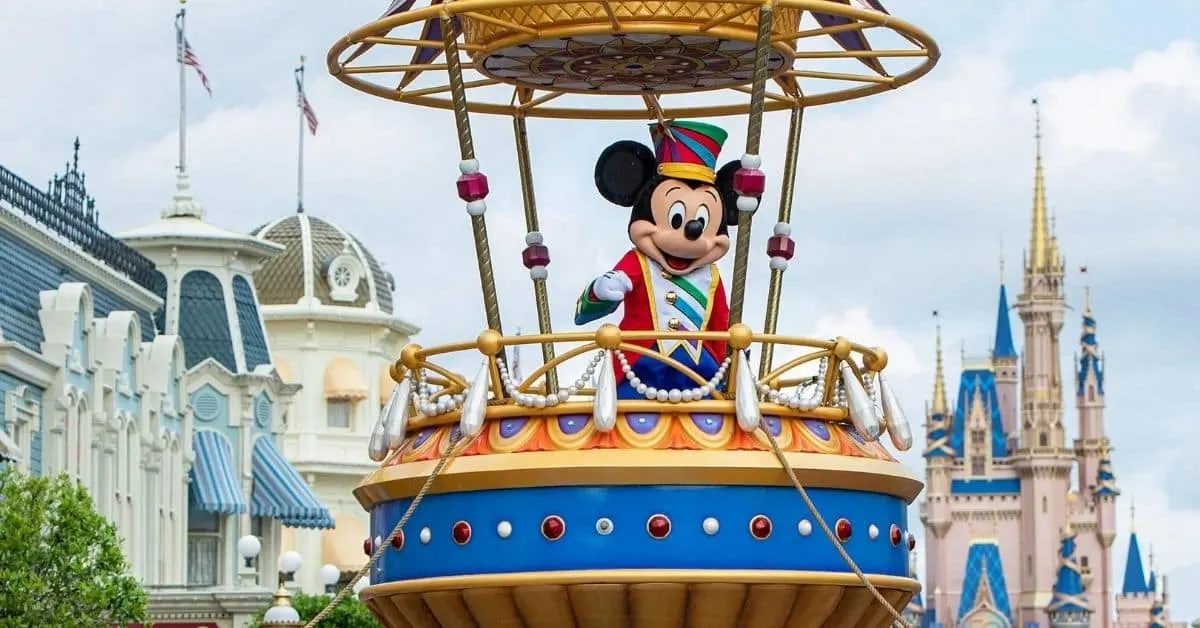 24. There are normally TWO Festival of Fantasy Parades
The Disney parades are amazing and are also very crowded. If you read our Disney Parade tips, you will know that many people stake out a place to watch the parade nearly an hour before it even happens!
There are two Festival of Fantasy Parades so if you don't make the first, you can see it again.
Festival of Fantasy Parade time is 12pm and 3pm.
25. You can see the Disney Enchantment Fireworks from Disney Monorail Resorts
Not everyone likes crowds or the loud booms of fireworks. If you still want to enjoy the magic of the fireworks show, you can watch from the resorts on the Disney Monorail.
My personal favorite place to watch is from Grand Floridian!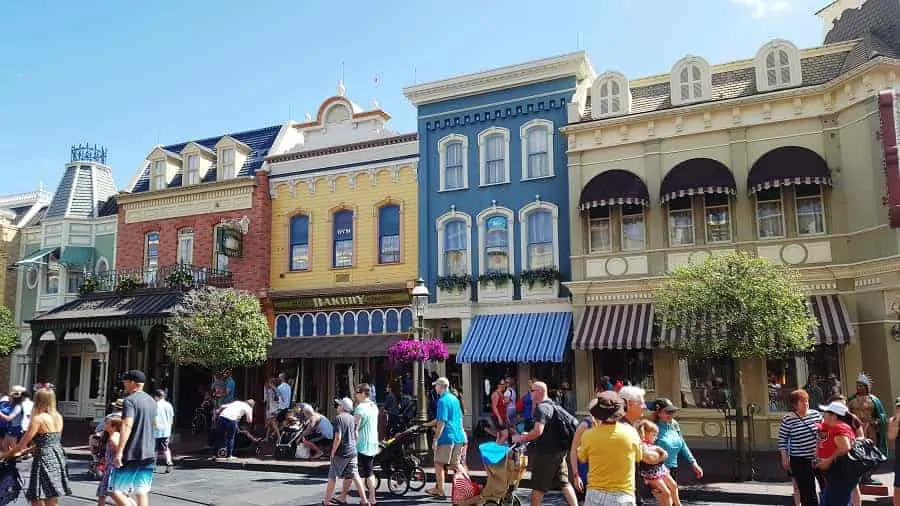 26. The stores on Main Street USA are connected so there is no need to walk outside.
This can really help you when it rains or when you are trying to get around when the parade is going down Main Street USA.
Use the Magic Kingdom Railroad to get to front of the Park
If your legs are tired and you really want to get to Main Street USA without having to walk, use the Magic Kingdom Train.
The Magic Kingdom train has stations located in the Big Top Circus area of Fantasyland & at Frontierland.
27. There are Food Allergy & Sensitivity Menus
If you are lactose intolerant, gluten sensitive, or allergic to nuts, shellfish, or more, you will be glad to know that all Disney restaurants have a Food Allergy menu.
Just ask any Disney cast member at counter service restaurants.
If you are dining at a table service restaurant, let your server know and the chef will make sure that your meal is free of allergens.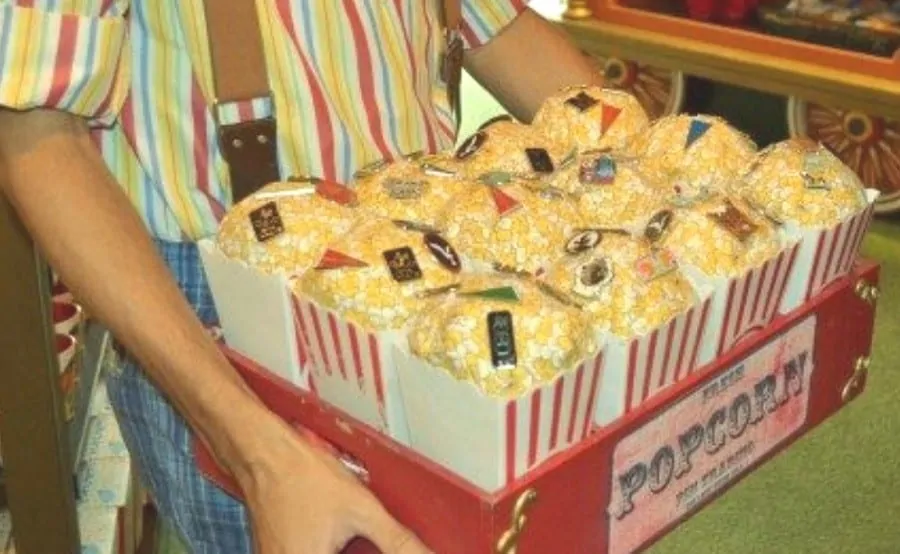 28. Take advantage of Disney Pin Trading
One of the best way to interact with Disney Cast members is through Disney Pin Trading.
Kids will love trading Disney pins and building a collection of pins that they love.
There are even hidden Disney pin locations throughout the park!
Never traded Disney pins before? No worry, use this beginners guide to trading Disney Pins.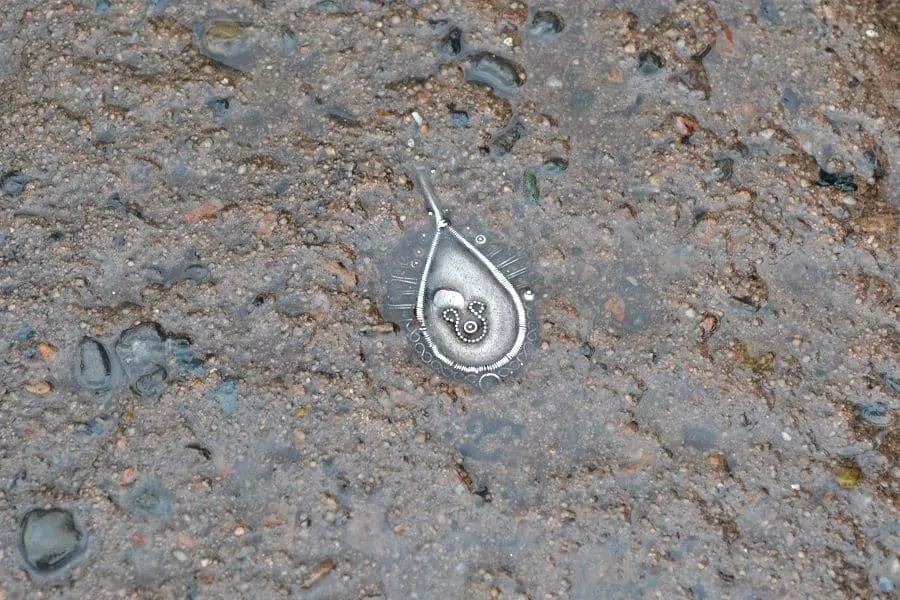 29. One of my favorite Magic Kingdom tips to share is to look for the hidden gems found in Magic Kingdom.
Disney is all about the park details.
Not only will you find Hidden Mickeys, there are Magic Kingdom secrets that only certain people know about.
30. The Disney Shops on Main Street USA Stay Open late!
If you are wanting to wait until the end of your day to shop, know that the stores on Main Street USA all stay open for up to 30-60 minutes after park closing.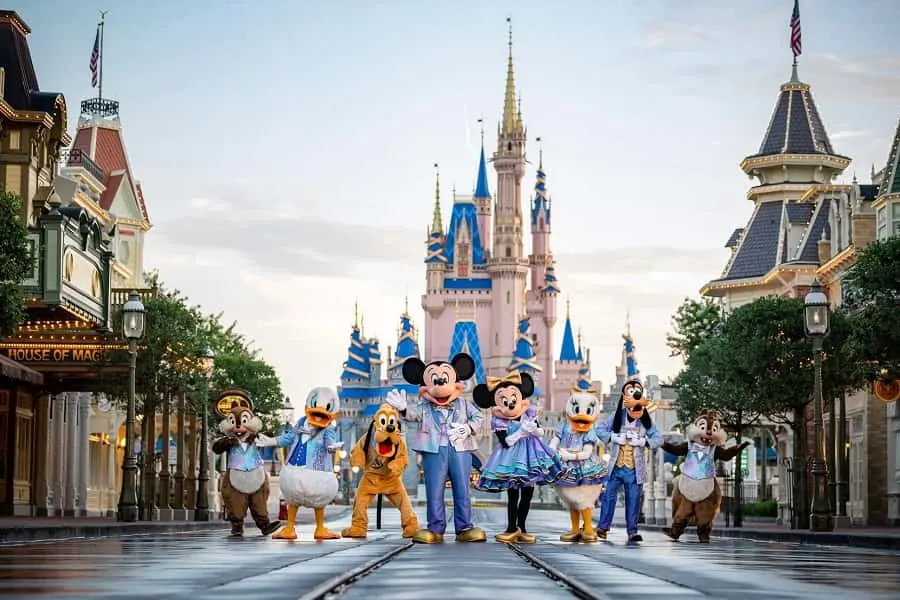 We hope you enjoy these Magic Kingdom tips and that you have a wonderful time at the park!