(Note: The links in this post are affiliate links, and we will be compensated when you make a purchase by clicking through our links. Read our disclosure policy here.)
When you are planning your trip to Magic Kingdom, you will want to make sure that you see the Festival of Fantasy Parade. At this afternoon parade, you will see a mix of floats featuring characters from your favorite Disney movies. Want to secure a great view & a great meal? Consider the Disney Festival of Fantasy Parade Dining Package.
Disney Festival of Fantasy Parade Dining Package Details
The package begins with a tasty meal at Tony's Town Square Restaurant. This restaurant will make you feel like you've stepping right into the movie Lady and the Tramp.
Each dining package allows each guest to choose an appetizer, entrée, dessert and non-alcoholic beverage. Choose from such Italian favorites as Spaghetti & Meatballs,Fettuccine Alfredo, Chicken Parmigiana, and more.
Then once your meal is over and your ready to see the parade in the afternoon, head to your VIP viewing area and present your VIP viewing voucher!
The Festival of Fantasy Parade
This afternoon parade happens daily and you will see Disney characters from more than a dozen classic stories & nine parade floats
One of the main features is the Steampunk-inspired Maleficent Dragon. It stretches 53 feet from snout to tail, reaches 26 feet in the air and breathes fire!
The Disney Festival of Fantasy Parade at Magic Kingdom is probably the most magnificent in terms of parade floats.
Each float not only highlights the character, but also ties in the story line and supporting characters as well.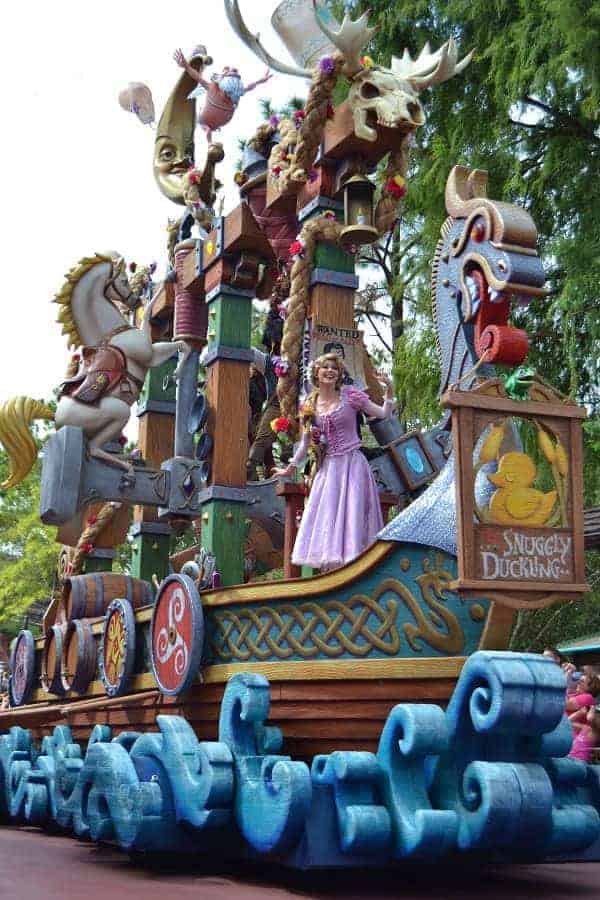 You will see that the details on the Tangled float are amazing. There is the Snuggly Duckling plaque on the front of the Viking ship, Cupid on the very top, and even Maximus is hanging on the side!
If you look carefully, you will even notice how Rapunzel's hair winds in and out of the mast of the Viking Ship.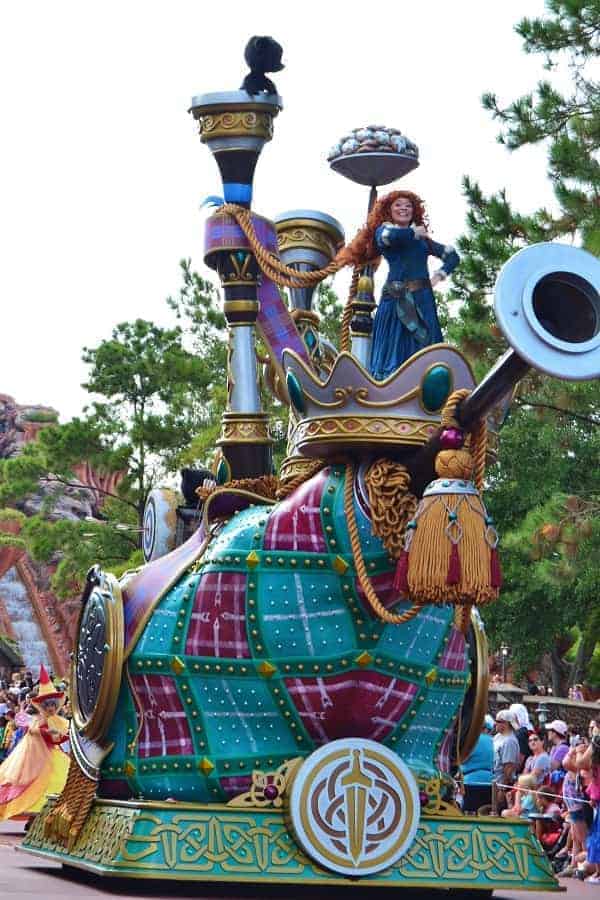 Another favorite of mine from the Festival of Fantasy parade is the Brave float. Here you will find Merida perched at the top of a bagpipe.
You will notice that she is standing on a crown with one of her little brothers (in bear form) trying to reach the pastries just behind her.
If you look closer, you will also notice the Celtic Knot shield on the front, and the arrow motif weaved onto the Bag Pipe.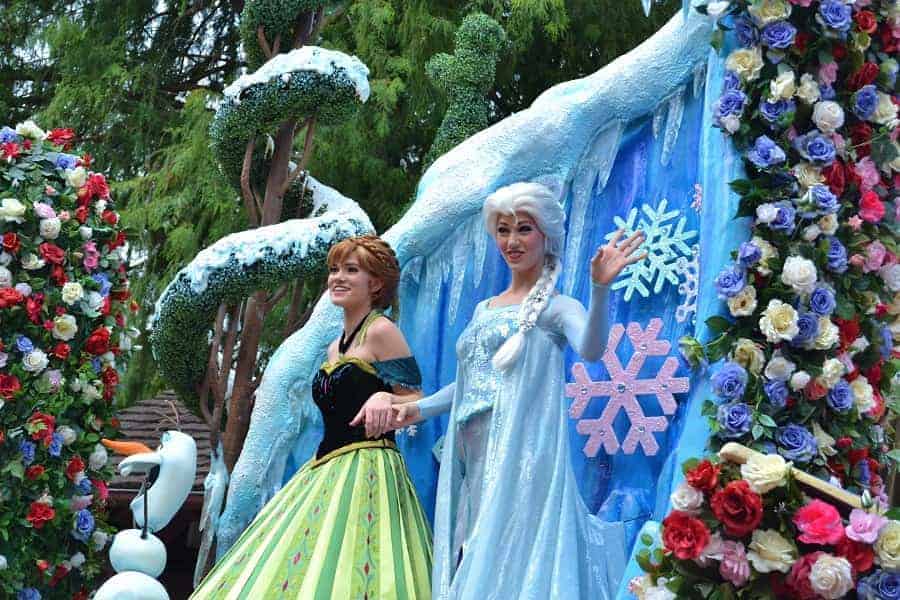 I don't want to give too much away because I want you to see the rest of the Festival Fantasy parade yourself. Just know that there are plenty of other characters to see including Anna, Elsa and Olaf!
This is one of the best parades at Magic Kingdom and one you don't want to miss!
You will be guaranteed to have a great time, especially if you take advantage of the Disney Festival of Fantasy Dining Package.
Disney Festival of Fantasy Parade Dining Package Price
The Disney Festival of Fantasy Parade Dining Package costs $54 for adults and $19 for children ages 9 and under (tax and gratuity not included). You can book this through the My Disney Experience App.
Have you seen the Festival of Fantasy parade at Magic Kingdom? What was your favorite float?