If you are looking to get a first haircut for your child, a beard trim, or just want a neat haircut experience, check out the Harmony Barbershop in Magic Kingdom.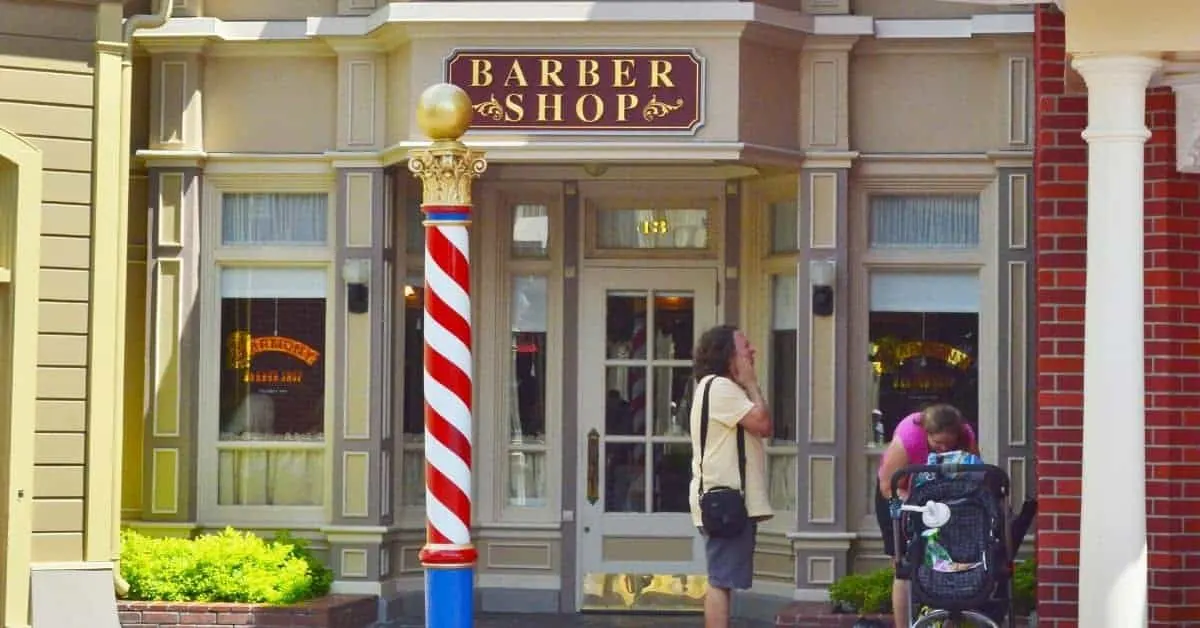 Main Street Barbershop
This quaint little barber shop takes you back to the days of old and the one-on-one attention you get can't be beat.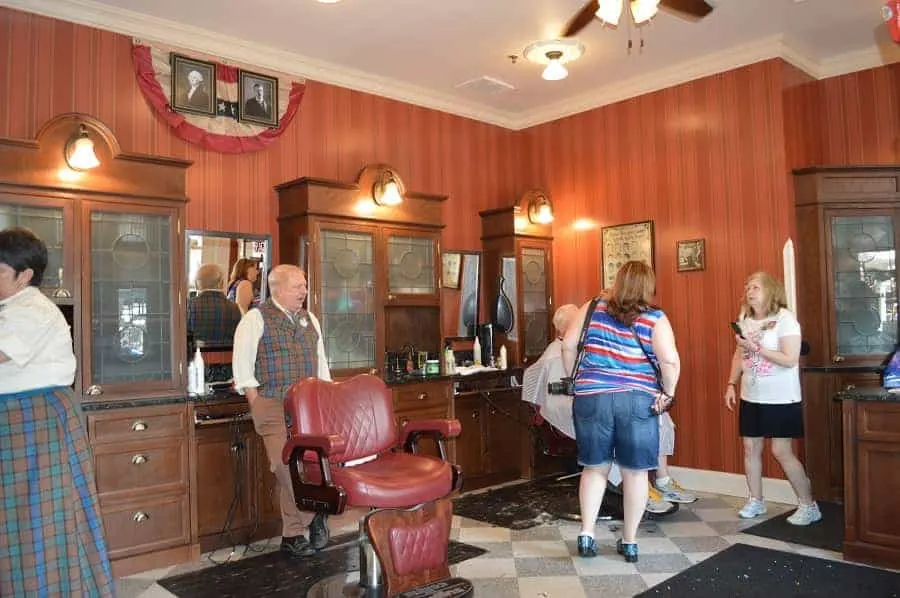 While you can walk in to get a haircut, you might want to book an appointment in advance as it is a pretty popular place to get your haircut and it only has three chairs.
To make a reservation, you can either call in advance or stop by the shop and secure a time for later in the day. The phone number for reservations is (407) 939-7529.
They do not shampoo your hair prior to cutting, so make sure you arrive with clean, dry hair. They may use a waterbottle to spray hair prior to cutting.
Disney Harmony Barbershop Prices:
My First Haircut $28
Child's Haircut $21 (age 1-9)
Adult Haircut $19
Beard Trim $8
A $10 charge will occur if you don't show up for your appointment or cancel within one day of your reservation.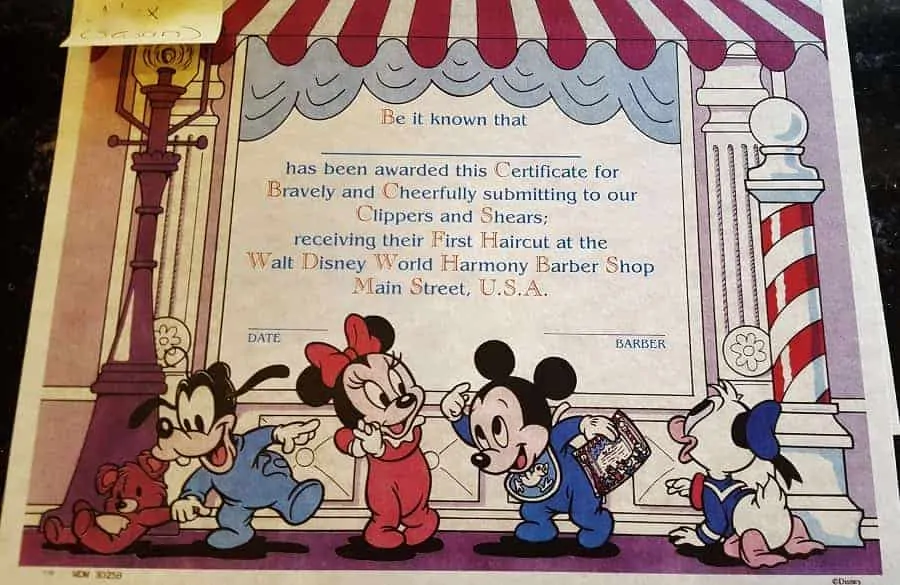 Disney Barbershop My First Haircut Package
If you have a little one who has not yet had a first haircut, Disney is the perfect place to get it!
If you purchase the My First Haircut package for children, you will get a set of Mickey Ears and a super cute certificate that you can frame later!
You can also have the Mickey Ear Hat embroidered with your child's name at Curtain Call Collectibles right on Main Street U.S.A.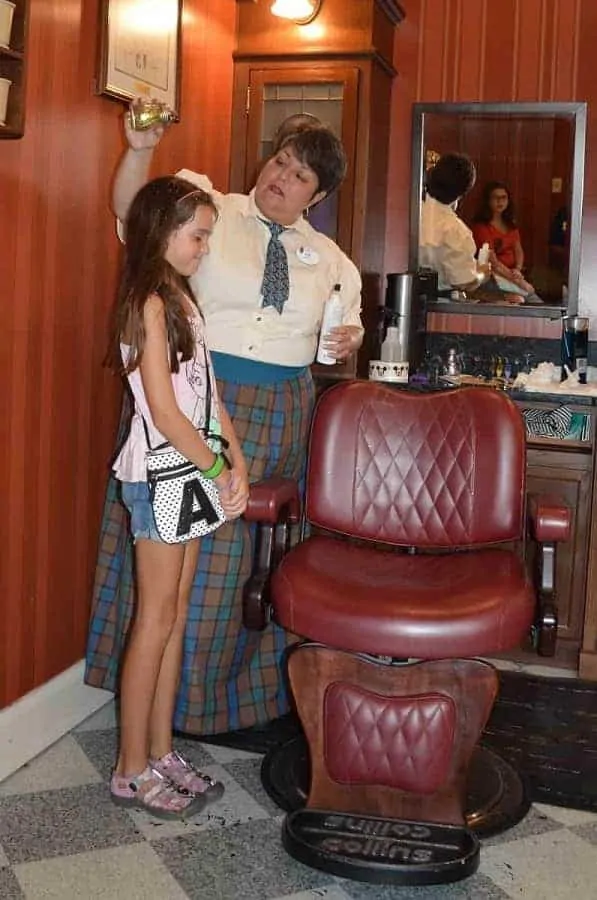 Sprinkling of Fairydust at Harmony Barber Shop on Main Street USA
One hidden gem that might not know about is that you can get a FREE sprinkling of Fairy Dust at the Barber Shop on Main Street USA that comes standard with haircuts.
BUT even if you don't get your haircut there, you are welcome to stop by and ask for a sprinkling of fairy dust!
If they are busy, they might not be able to accommodate you, but if you stop by first thing in the morning, you will probably have no problem getting it done.
Have you had a haircut at the Harmony Barbershop on Main Street USA? What did you think?