(We may earn a commission via affiliate links in this post. Read our full disclosure policy.)
Hidden among Walt Disney World theme parks, rides, restaurants and attractions are HIDDEN MICKEYS. Through our travels to the Disney, we have made a list of Hidden Mickey's we've found.
What are Hidden Mickeys?
If you are unfamiliar with Hidden Mickey's, they are hidden depictions of Mickey Mouse that can be found in everything from floor coverings to paintings and come in three distinct variations.
Variations of Hidden Mickeys
Traditional three circle Mickey Mouse head
Mickey Mouse head silhouette
Mickey Mouse shadow
While they can take different shapes and characteristics, they all are clearly depict Mickey Mouse.
We are taking pictures whenever we spot them and compiled a list of Hidden Mickey's we've found so far.
Where you can look for Hidden Mickeys in Disney World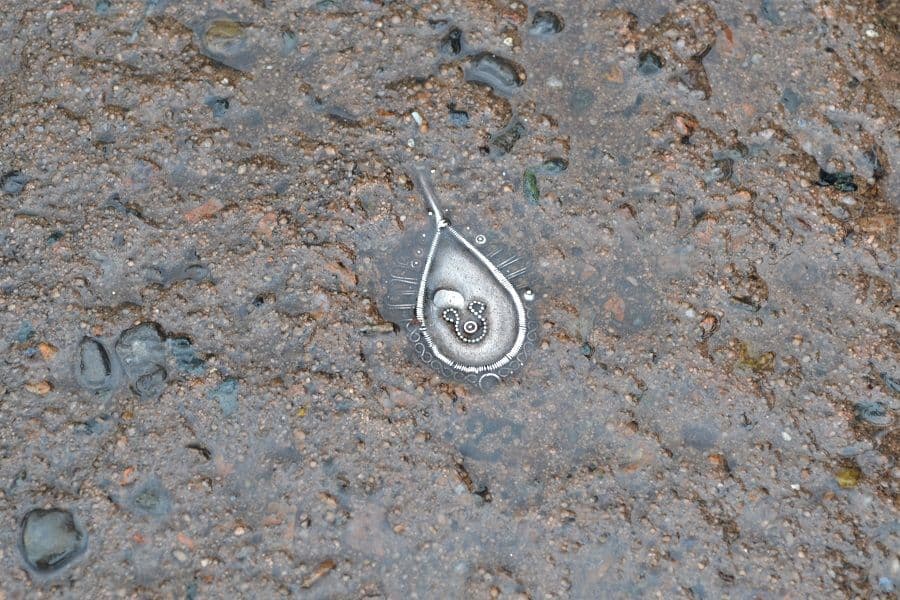 Hidden Mickey's in Magic Kingdom
Go upstairs in the train station on Main Street USA to the "ticket office." Look for a baggage ticket and you'll see an image of Mickey Mouse.
On Splash Mountain, pay close attention to the moonshine barrels. Not only will one set form a Mickey Mouse head, you will also spot a classic Mickey on one of the barrels.
In the sign of Sir Mickey's Store, you should be able to spot a classic Hidden Mickey.
Hidden Mickey's in Animal Kingdom
The line for Expedition Everest has plenty of artifacts about the search for the Yeti. Find the photo of a bear standing on its hind legs. Notice anything about the ears?
The Tree of Life features a few Hidden Mickey's. One is on a hippo.
Over in Dinoland you can find a Hidden Mickey in the meteors on Primeval Whirl.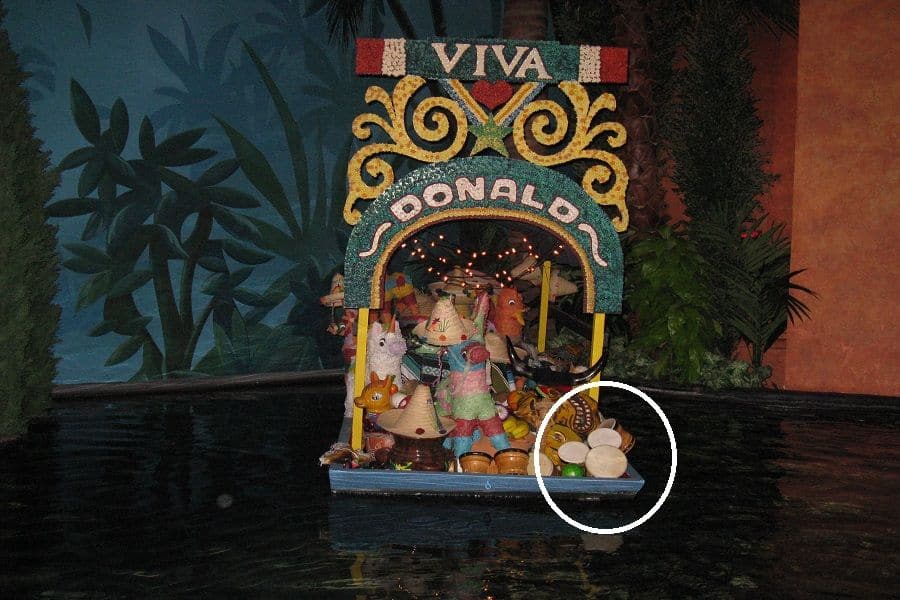 Hidden Mickey's in Epcot
In American Adventure, look for hidden Mickey's in the paintings on the first floor.
In Canada, you will find black classic Mickeys on one of the Totem Poles.
In the Seas with Nemo & Friends, go to Bruce's room and you will see two Mickey's in the windows.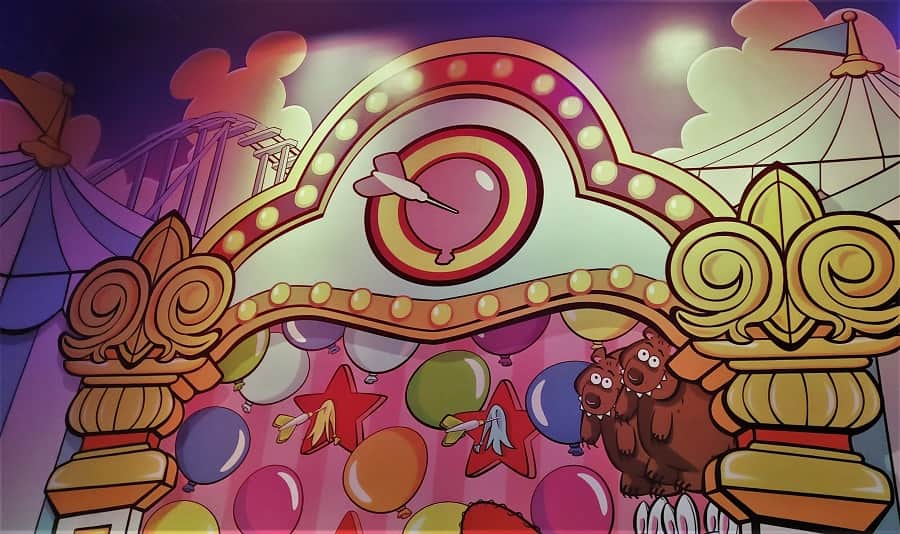 Hidden Mickey's in Hollywood Studios
In Toy Story Land, check the wall murals as you wait for Midway Mania and you might be surprised to find a Hidden Mickey!
During the Rockin' Rollercoaster Aerosmith preshow, you will see guitars lined up and cords on the floor that form a Mickey Mouse shape.
In Mama's Melrose, take a close look at the Dalmatian and you might see the image of Mickey Mouse.
If you want more tips on where to find Hidden Mickeys in Disney World, there is a Hidden Mickey book you can buy that will give you even more hidden locations!
Hidden Mickey's change each time Disney World undergoes a transformation.
We can expect to find new Hidden Mickey designs with the updates coming to EPCOT in the next few years, so keep your eyes open for them!
Have you spotted any of these on our list of Hidden Mickey's?