(Note: The links in this post are affiliate links, and we will be compensated when you make a purchase by clicking through our links. Read our disclosure policy here.)
Hidden among Walt Disney World theme parks, rides, restaurants and attractions are HIDDEN MICKEY,S.  Through our travels to the Disney Parks and on the Disney Cruise Line, we have stumbled upon many different Hidden Mickey's. They take different shapes and characteristics but all are clearly depictions of our favorite mouse. We are taking pictures whenever we spot them and compiled a list of Hidden Mickey's we've found so far.

List of Hidden Mickey's we've spotted: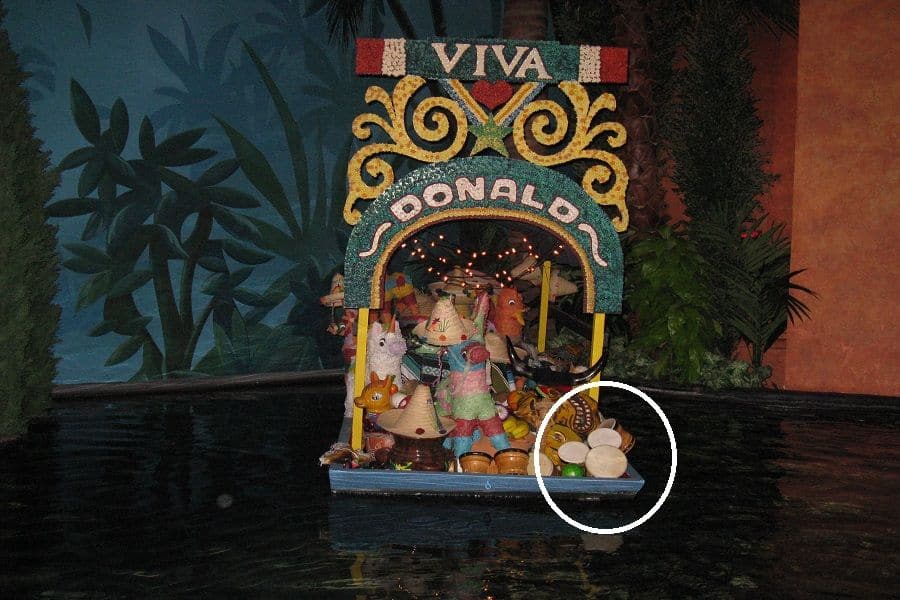 Hidden Mickey on the Three Caballeros ride at Epcot.
Hidden Mickey at Animal Kingdom Lodge
Hidden Mickey at Boardwalk Resort Lobby Picture
Hidden Mickey in Tile Floor of Polynesian
Hidden Mickey Design in carpet at Grand Floridian Cafe
Hidden Mickey in the Dome in the Grand Floridian Lobby
Hidden Mickey in cement ground outside of Aladdin's Magic Carpet Ride.
Hidden Mickey spotted in the shop after you exit Buzz Lightyear's Space Ranger Spin ride.
Hidden Mickey in carpet of Polyenisian Resort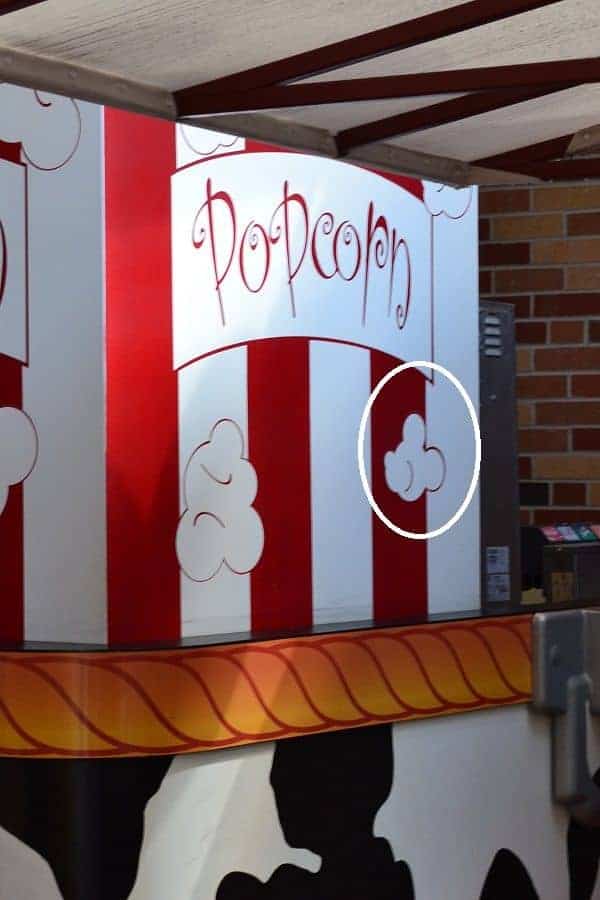 Hidden Mickey on Popcorn Display at Hollywood Studios (near Toy Story Mania)
Hidden Mickey in the lobby of Art of Animation
Boardwalk Resort Hidden Mickey on the Carousel
We keep updating this list regularly so be sure to bookmark it so you can see what else we find!
Have you spotted any of these on our list of Hidden Mickey's?