December is a magical time of year in Disney World. Magic Kingdom is decorated for Christmas. Epcot has the International Festival of the Holidays and there is plenty of holiday fun to be found at Hollywood Studios, Animal Kingdom, Disney Springs and at the Disney Resorts! If you are planning a trip to Disney World in December, here is what you can look forward to experiencing….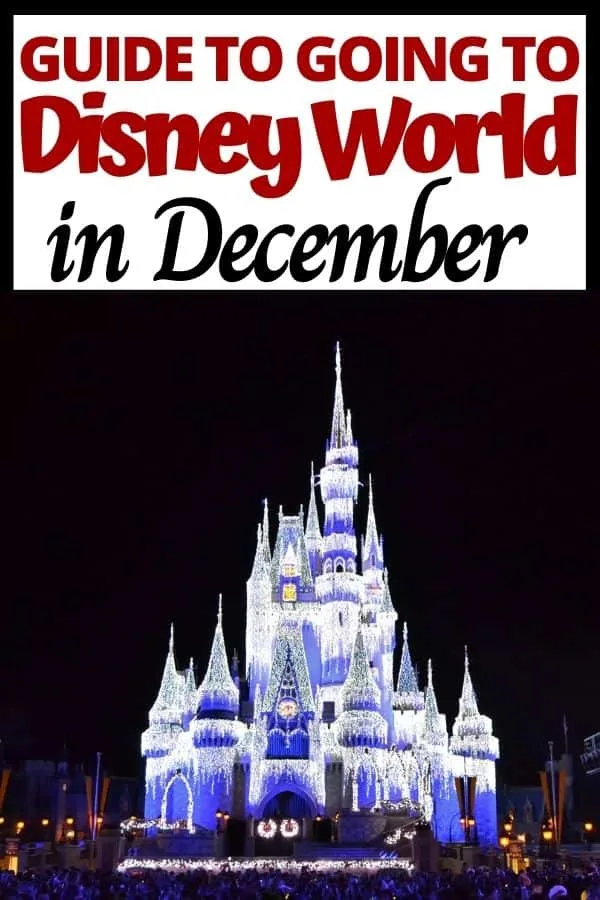 Guide to Going to Disney World in December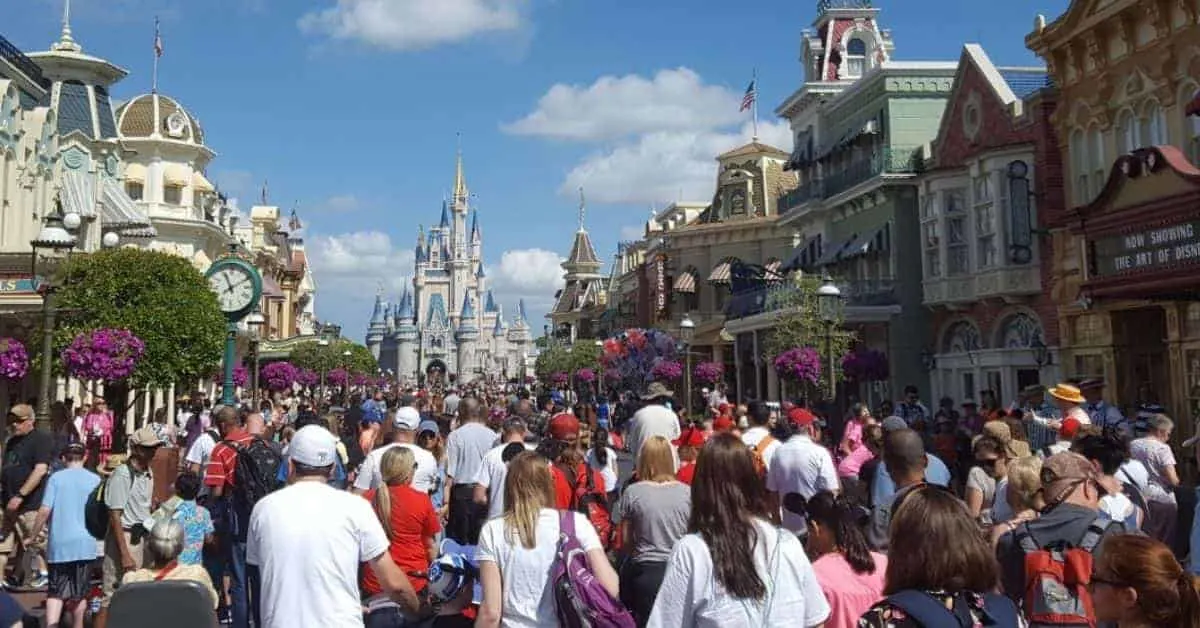 Crowds at Disney World in December
While December is a busy time in the Disney Parks, crowds are pretty low the first half of the month. Once you get to the week before Christmas when everyone is out of school for the holiday break, the crowds grow and it is harder than ever to get into the parks because of peak crowd attendance.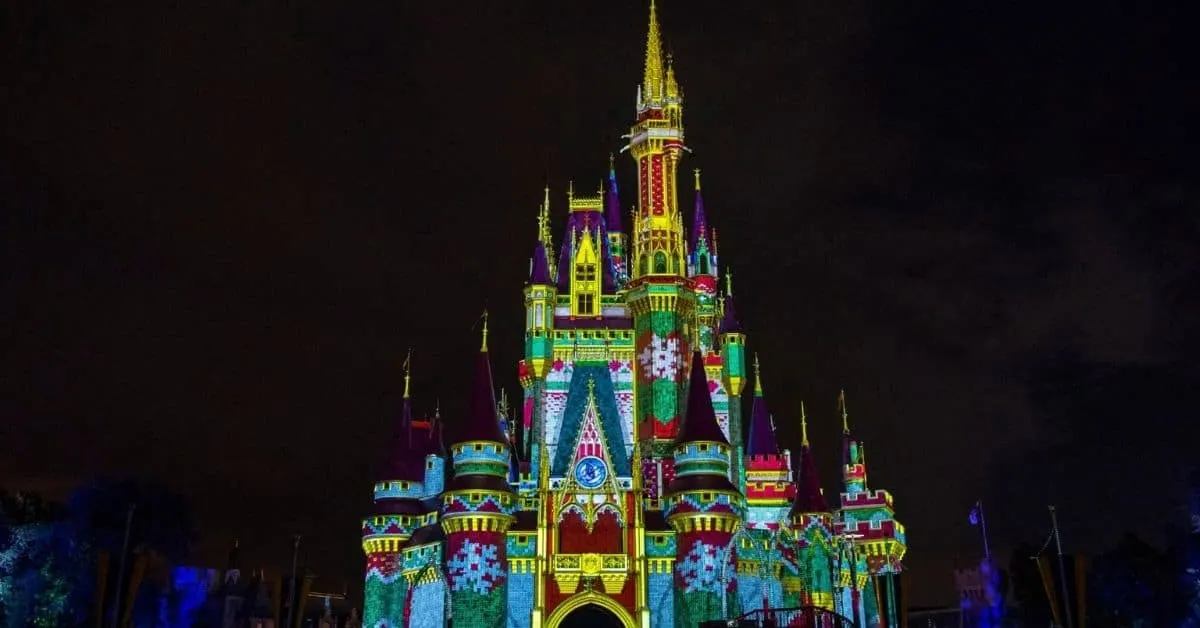 Disney World Events in December
One of the biggest reasons for visiting Disney World in December is because of all the different events going on. Take a look at some of the fun things you can experience when visiting the parks this month.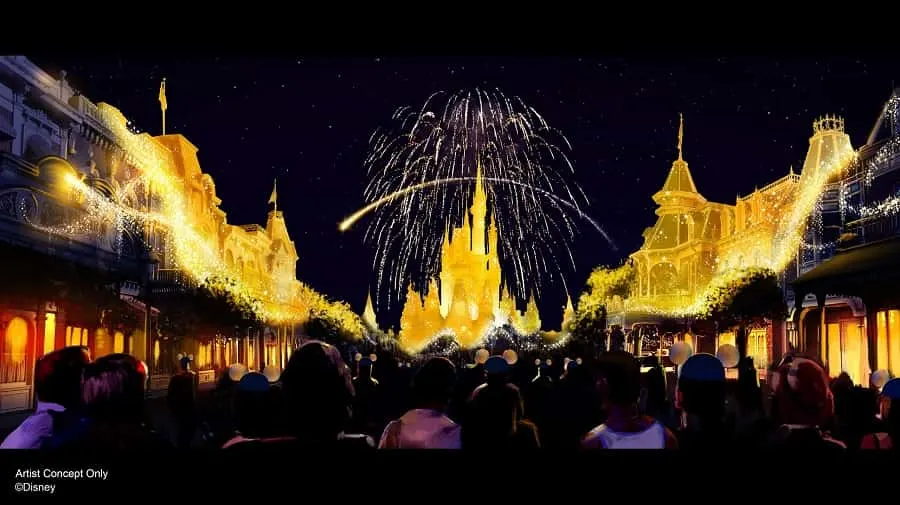 Disney Very Merriest After Hours Christmas Celebration at Magic Kingdom
The Christmas party at Disney World is going to look a bit different this year. Like last year, Mickey's Very Merry Christmas Party is put on hiatus because of Covid-concerns.
Instead, Disney has decided to replace the popular party with a new special ticketed event, Disney Very Merriest After Hours.
The four-hour experience with feature "Minnie's Wonderful Christmastime Fireworks," special opportunities to see Disney characters throughout the park and plenty of holiday cheer.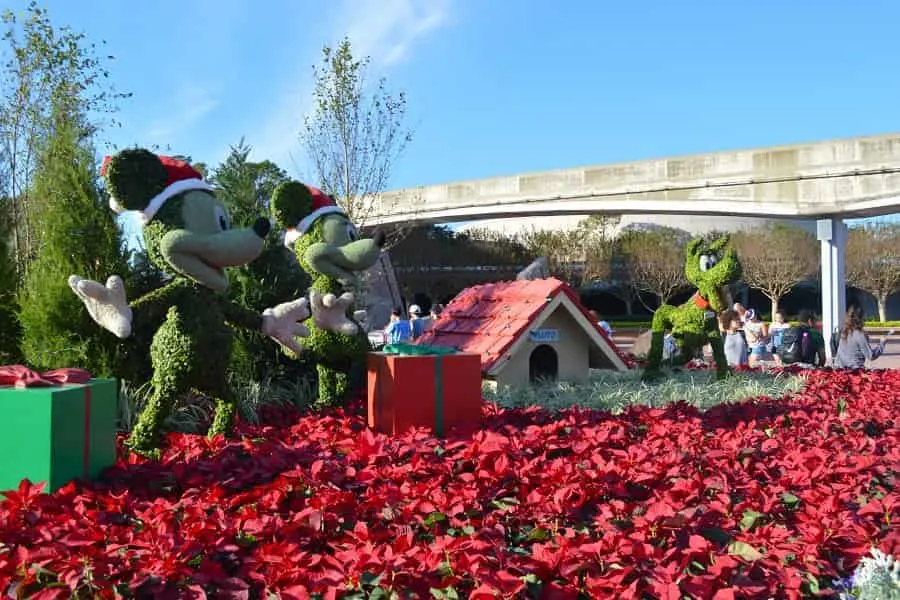 Epcot International Festival of the Holidays
Running the end of November through the first of the year is the Epcot International Festival of the Holidays where Epcot celebrates holiday traditions for each of the 11 World Showcase Nations.
You will find storytellers, festive decorations, food and music.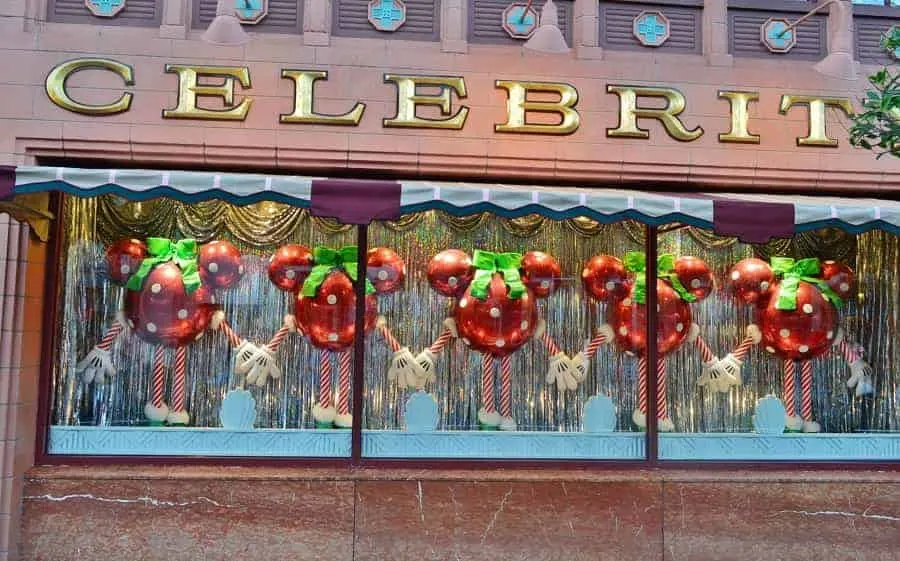 Hollywood Studios
Hollywood Studios does a great job with decorating at Christmastime! The place to be at Hollywood Studios is along Sunset Boulevard.
Billboards will suddenly transform into cartoon shorts that features popular Disney characters discussing their love for the season.
And Tower of Terror even changes throughout the evening into different holdiay displays!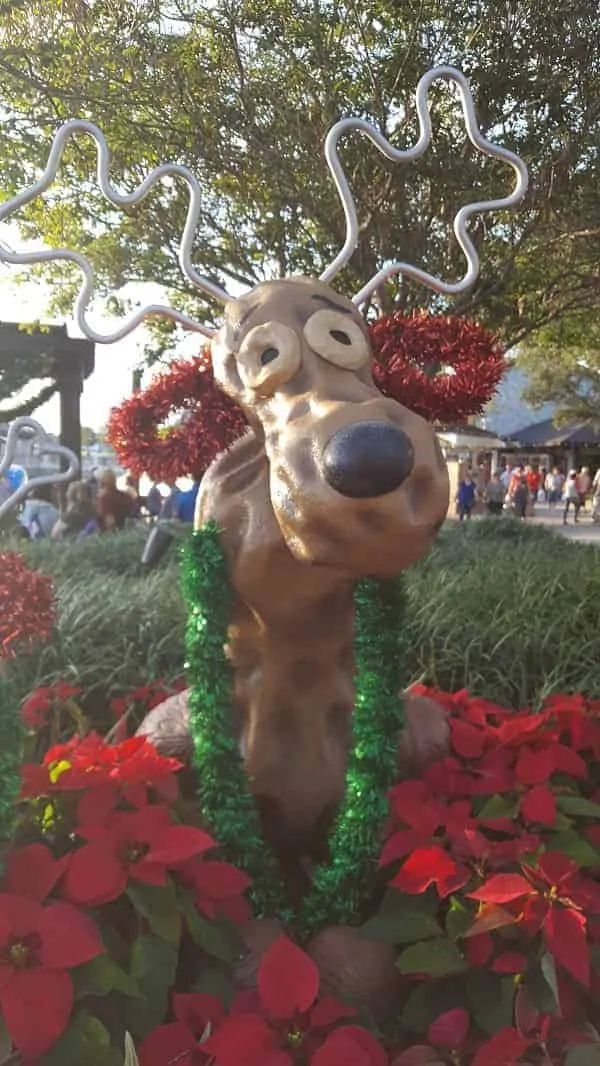 Disney Springs at Christmas
Disney Springs is decorated for Christmas just like the parks and holiday music is playing in the shops and along the walkways.
You will find stores, like World of Disney and LEGO, filled with holiday displays and plenty of items on every child's Christmas list.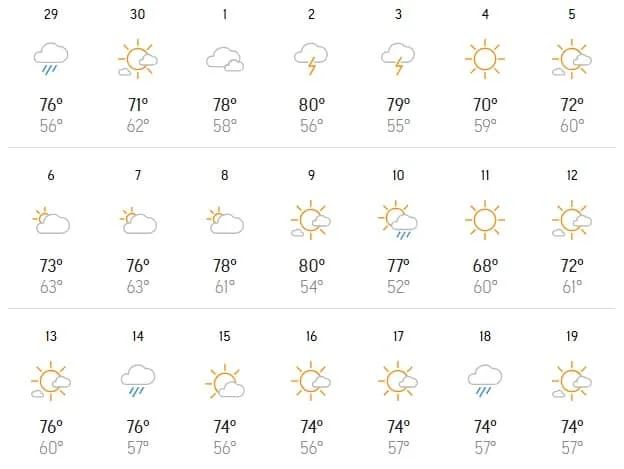 Weather in Disney World in December
The average high temperature in Orlando in December is 73º and partly sunny!
The humidity is gone, so while it is warm, it is not sticky like it is in the summer months.
This marks a much drier season for Florida, and while it can rain, most likely you won't see it rain enough to dampen your visit to the parks!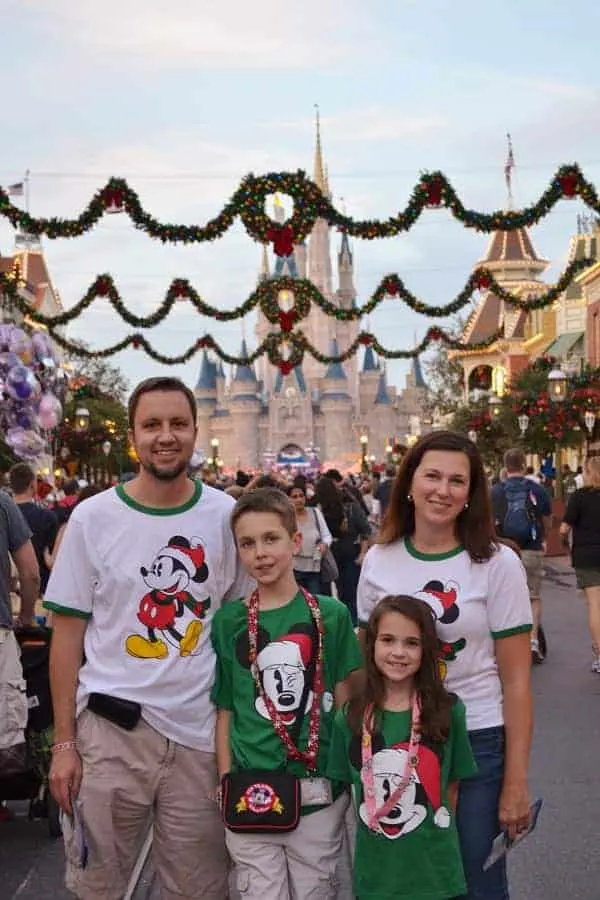 What to Wear to Disney World in December
This is one of the few times of the year when you can actually wear either shorts or pants to Disney World and be comfortable.
The main thing to know is that it can be cool in the mornings and in the evenings, so you will want to dress in layers.
If you celebrate Christmas, this December is a great time to wear your Disney Christmas t-shirt in the parks!