If you are a Starbucks fan and going to Disney World on vacation, you will be glad to know that Starbucks in readily available at Magic Kingdom, Epcot, Hollywood Studios and Animal Kingdom theme parks. There is even a Starbucks at Disney Springs! Wondering about the different Starbucks at Disney World? Here is where you can find them: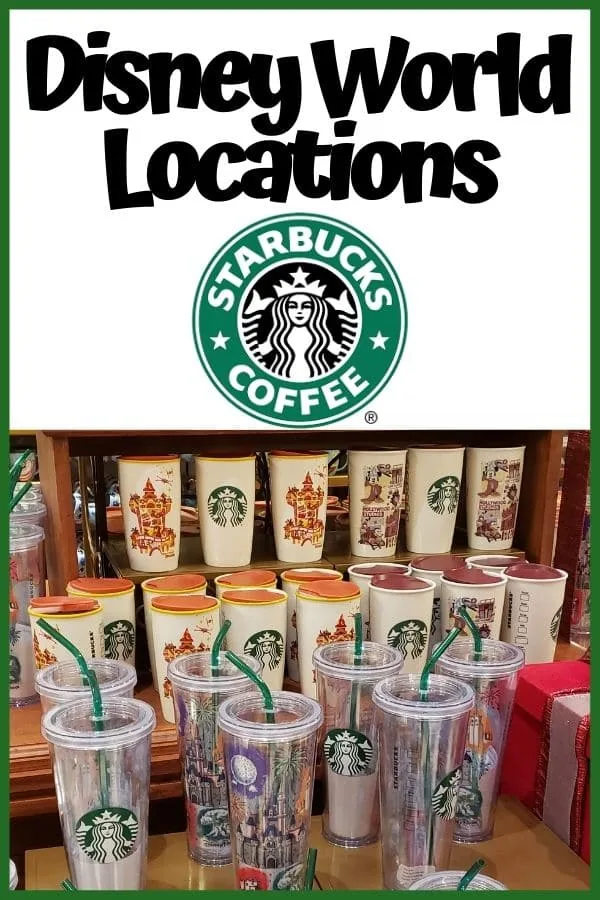 Locations of Starbucks at Disney World :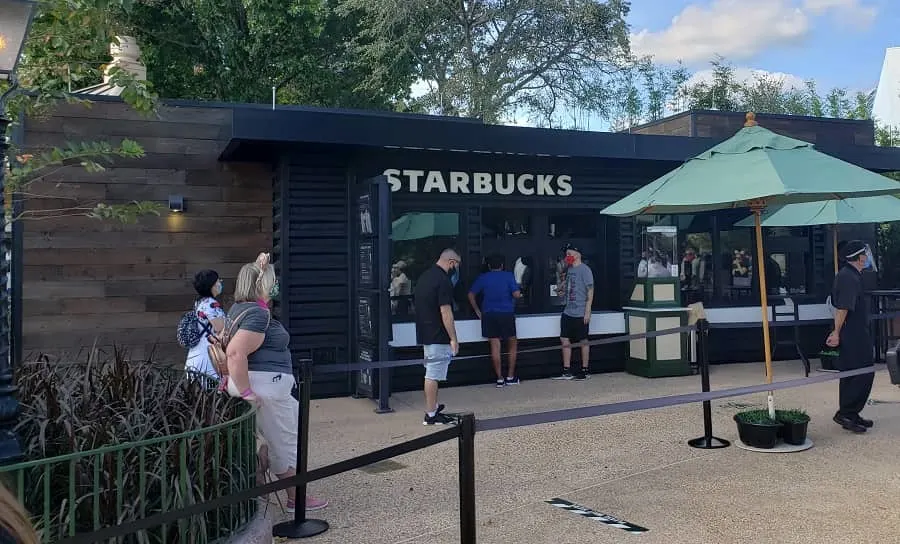 What You Need to know about Starbucks at Disney World
One thing that Disney World made sure to offer its guests is Starbucks locations that are near the entrances of its parks.
They know that people coming into Disney parks early in the morning need that Starbucks fix & don't want to have to search through the park to find a good cup of coffee.
You can expect that you will find lines at Starbucks, especially first thing in the morning.
Luckily, the Starbucks in the parks are fully staffed and keep people moving.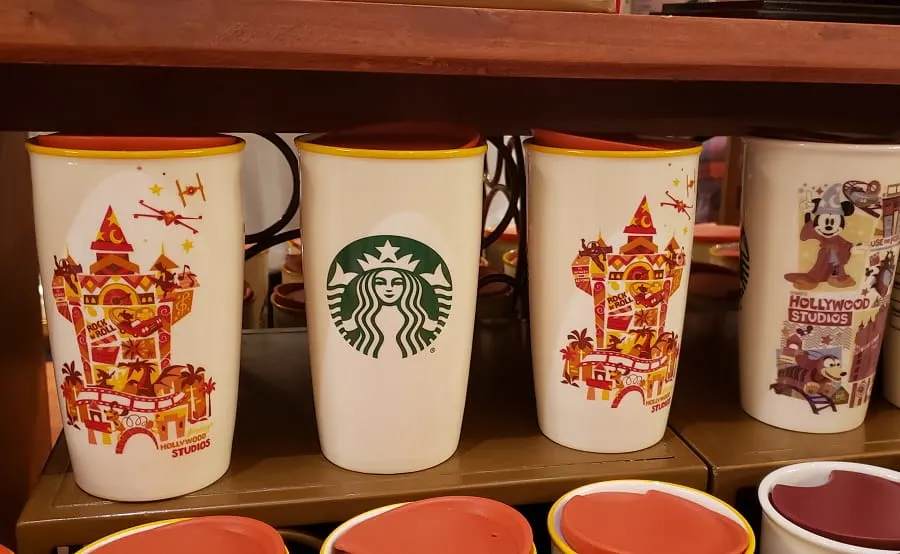 Wondering what you will find at Disney Starbucks besides coffee?
Each of the four Disney theme parks as well as Disney Springs offers great Disney Starbucks souvenirs you will only find here! We are talking coffee mugs, tumblers and ornaments.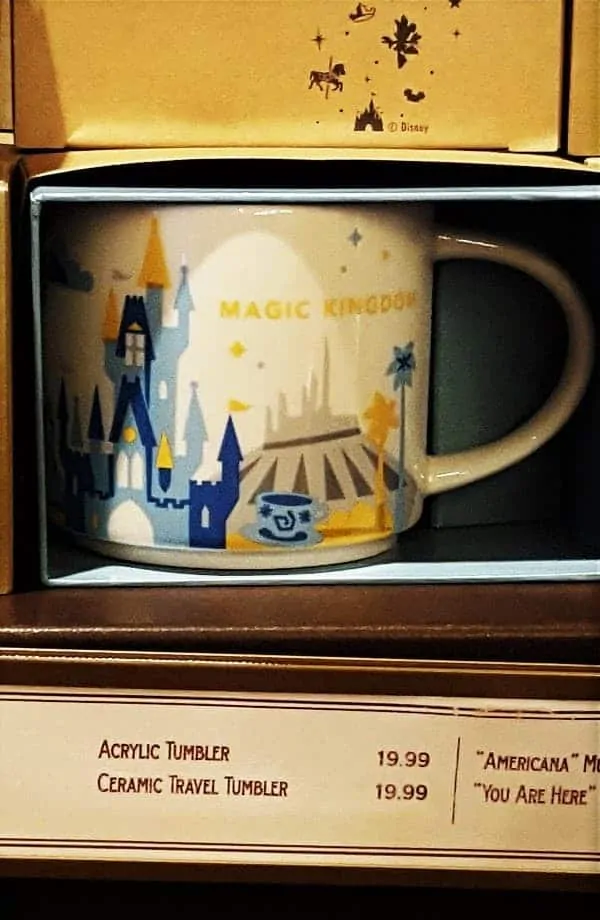 Each park features a different You Are Here collection mug and matching ornament. You will also find Disney Parks themed mugs and tumblers.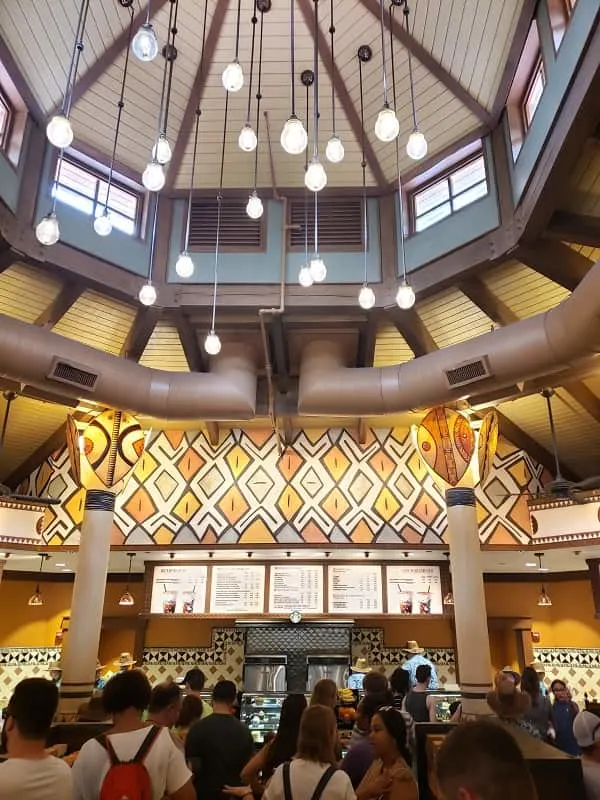 Ordering Starbucks at Disney World
Want to pay with your Starbucks App while you are in Disney World? You can and you can even earn stars.
This is even better when Starbucks gives you extra stars for visiting different locations because each of the Disney parks qualifies as a different store.
If you are using a Disney MagicBand for purchases at Disney World, you can use it at all the Disney Starbucks. You can also use a Disney gift card!
The only thing you can't do is use your Star Rewards at the four Disney Parks to get free coffee. The only place on Disney property that will let you use them is at Disney Springs.
How to Get Starbucks Delivered to you at Disney Marketplace
This delivery service is available daily between the hours of 8:00 a.m. and 10:00 p.m.
Download the Starbucks app if you don't already have it.
Hit the order tab and choose the Disney Springs Market Place location.
Select the food and beverage items you'd like to order and check out.
Call Starbucks at (407) 279-2794 and give them your name & location.
Listen out for a Starbucks barista calling your name!
We love that Disney now has Starbucks throughout Disney World so that we can get our fix! How about you? Do you grab a Starbucks while at the park?