One of the more popular souvenirs at Disney World are Disney Silhouette portraits. These cut paper silhouettes capture a moment in time and make the perfect gift for parents & grandparents.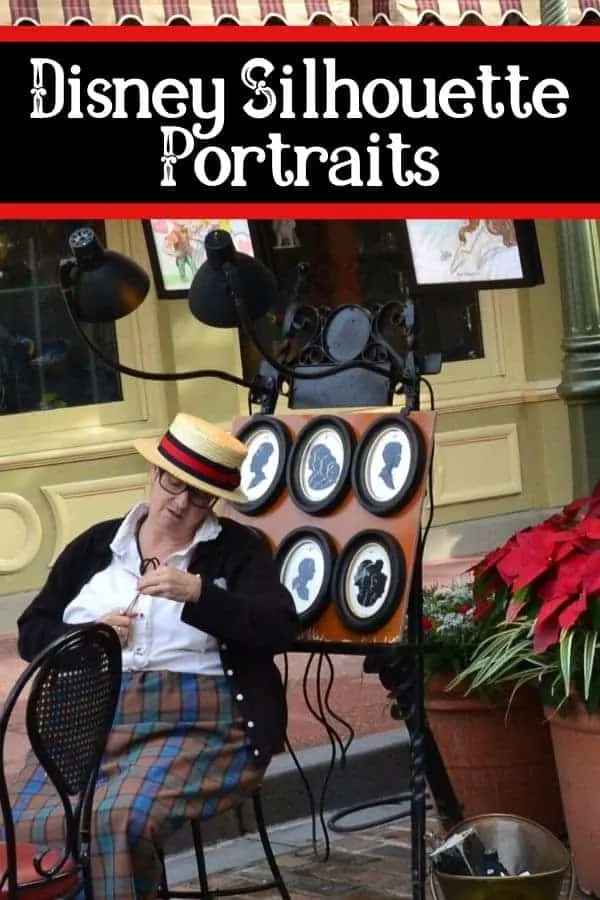 What exactly is a Disney Silhouette?
To create these works of art, the artist hand draws the portrait on black card stock, cuts it out with precision and mounts on a light (usually white) background.
Traditionally, the photo is then matted & framed.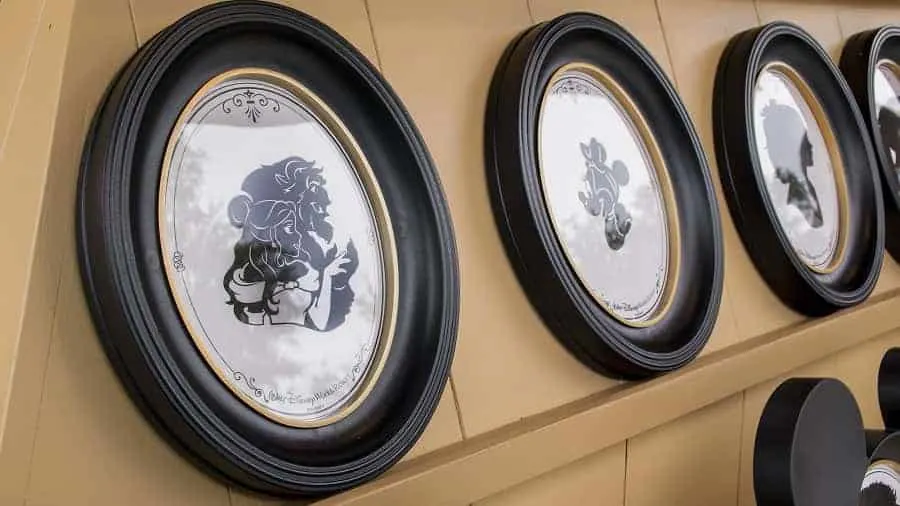 History of Silhouette Portraits
The art of making a silhouette portrait dates back to 17th century France, but gained popularity in the United States during the early 20th century with artists doing them for people at state fairs.
This is part of the reason why you will find them being done on Main Street USA in Magic Kingdom.
Main Street USA was created (first in Disneyland) to represent both Marceline, Missouri and Fort Collins, Colorado at the turn of the 20th century.
This is probably something Walt Disney would have scene when he visited the state fair.
Where to Get Disney Silhouettes in Disney World
Main Street, USA, situated in the small alleyway between Uptown Jewelers and Crystal Arts.
In Liberty Square near the entrance to Ye Olde Christmas Shoppe.
Outside of Magic Kingdom, you can find them in Epcot and Disney Springs.
You will find the one in Epcot over in France Pavilion near the fountain.
In Disney Springs's Marketplace, you will find a Disney Silhouette artist next to the Ghiradelli Ice Cream & Chocolate.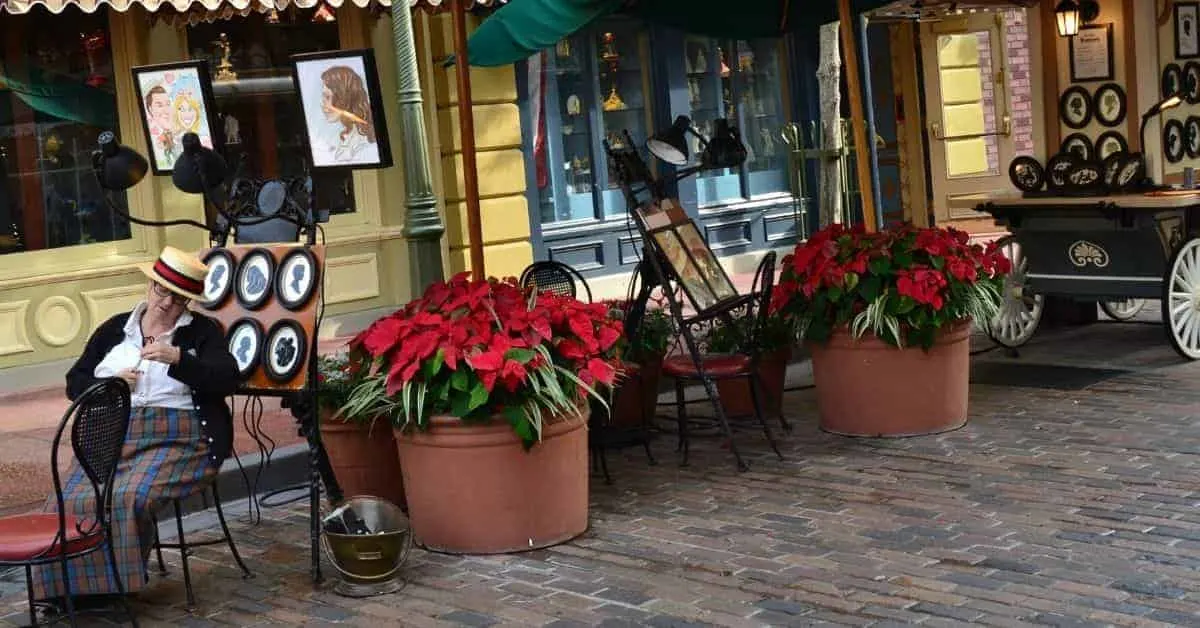 Questions about Disney Silhouette Souvenirs
When are Disney Silhouette artists available?
While hours vary, you should be able to find them throughout the day and into the evening. They tend to be gone on rainy days.
How much are Disney Silhouette Portraits?
When it comes to Disney souvenirs, nothing is cheap, but these cut-paper silhouettes are quite a deal for what you are getting.
How Long does it Take to Get a Disney Silhouette done?
You will sit for approximately 2 minutes while your image is captured. Then a few minutes to cut and mat the image. It is an unbelievably quick process!
Do I have to keeps the Silhouette with me in the park?
The silhouettes are given to you once completed. They will be wrapped in cardboard or if you have chosen, frame. Like all Disney souvenirs purchased in the park, you can have them sent to Guest services for you to pick up before you leave or send back to your Disney Resort.
Have you done a Disney Silhouette? Did you keep it for yourself or give it as a gift?