Disney World Grand Floridian Resort is the gold standard of Disney deluxe resorts! Just off the monorail and Seven Seas Lagoon, this resort makes you feel like you have walked back into the Victorian era with its charming decor and grand lobby.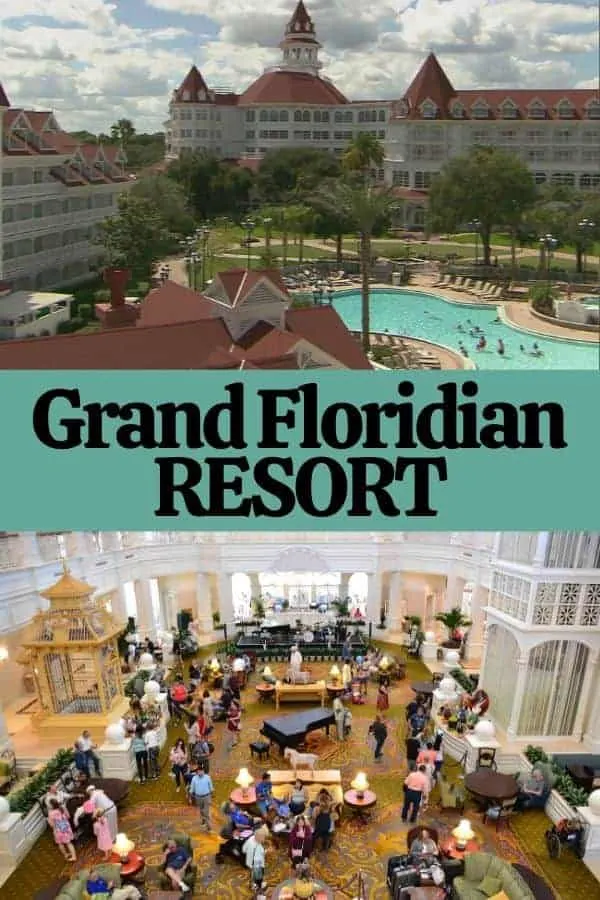 Disney World Grand Floridian Resort
The five story Grand Lobby is the centerpiece of the resort and features three illuminated stained- glass domes, an open cage elevator and grand piano.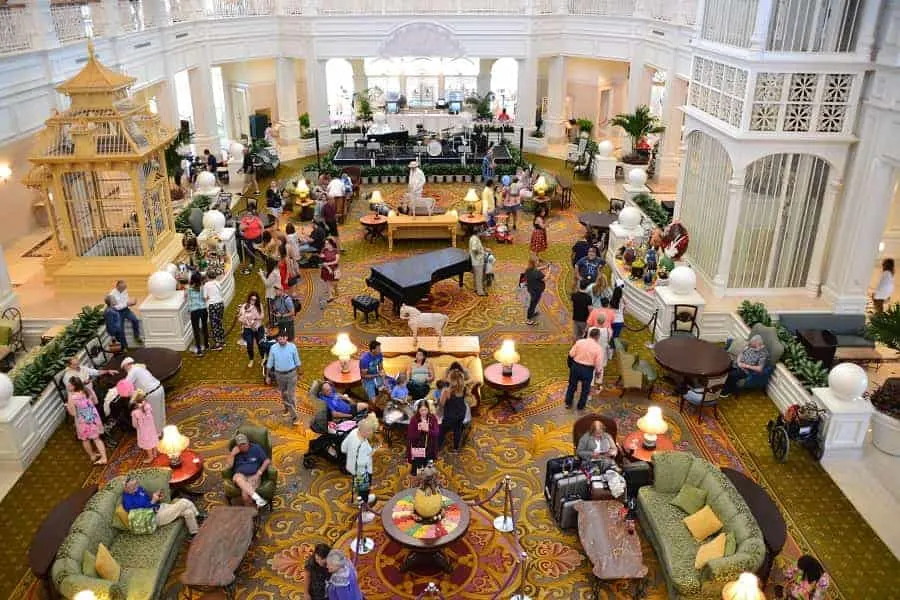 At Easter, you will find Disney World Grand Floridian Resort filled with decorative chocolate Easter Eggs and at Christmastime, there is a large Christmas tree fully decorated and one of a kind life size Gingerbread house.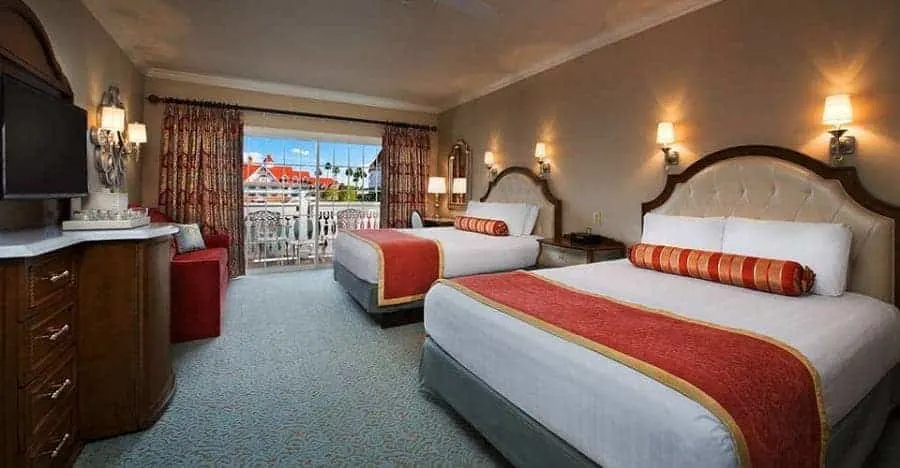 Disney World Grand Floridian Rooms
Standard Rooms at the Grand Floridian have two queen-size beds plus a day bed.
Suites include a parlor plus one to three bedrooms.
The decor in all Grand Floridian rooms features pastel colors and printed wall coverings along with Victorian woodwork.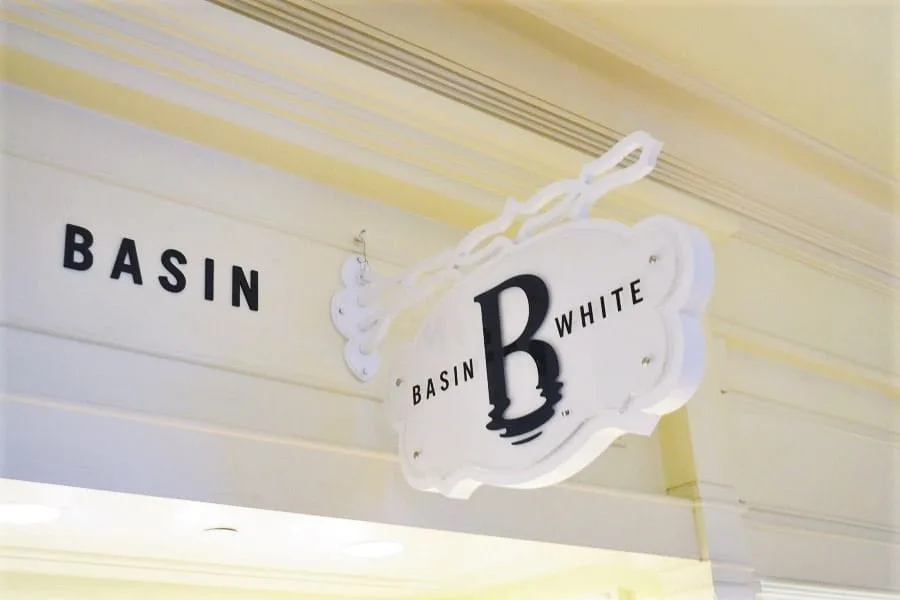 Disney World Grand Floridian Shops
Sandy Cove Gifts & Sundries carry all sorts of souvenirs along with gifts, sundries and snacks.
Summer Lace features upscale designer clothing, hair accessories, costume and fine jewelry, watches, swimwear, casual shoes, perfume and makeup.
M. Mouse Mercantile sells toys, costumes, Disney trading pins, jewelry, princess wear and children's apparel.
Commander Porter's is the men's shop with upscale designer Disney golf shirts and assorted accessories.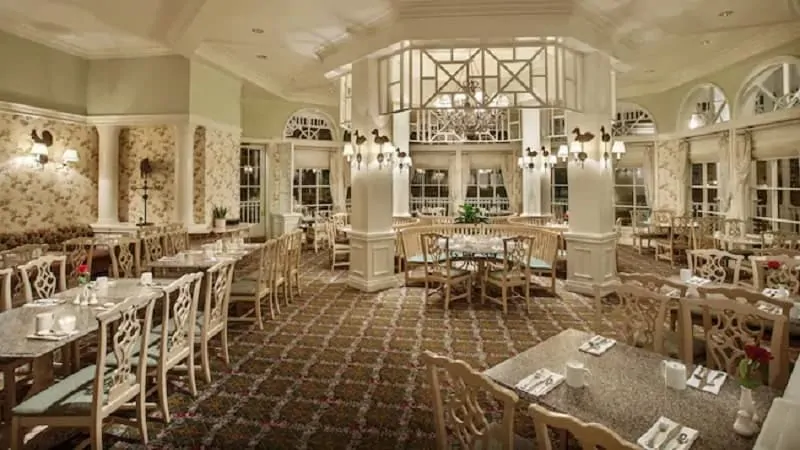 Disney World Grand Floridian Resort Restaurants
Gasparilla Grill is the only quick service restaurant at Grand Floridian resort.
You can grab a breakfast before heading to the parks, as well as burgers, flatbreads and salads for lunch & dinner.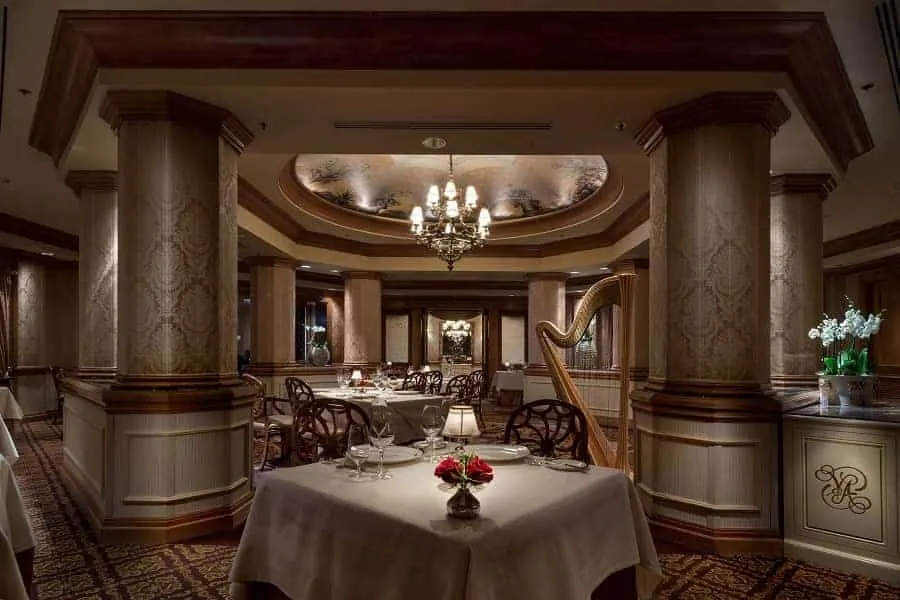 Victoria & Albert's is the most exclusive restaurant with one of a kind service that is known for its AAA 5 diamond rated meals.
Cítricos is a signature dining experience that features Mediterranean cuisine paired with award-winning wines.
Grand Floridian Cafe is a table service restaurant that serves American breakfast, lunch and dinner.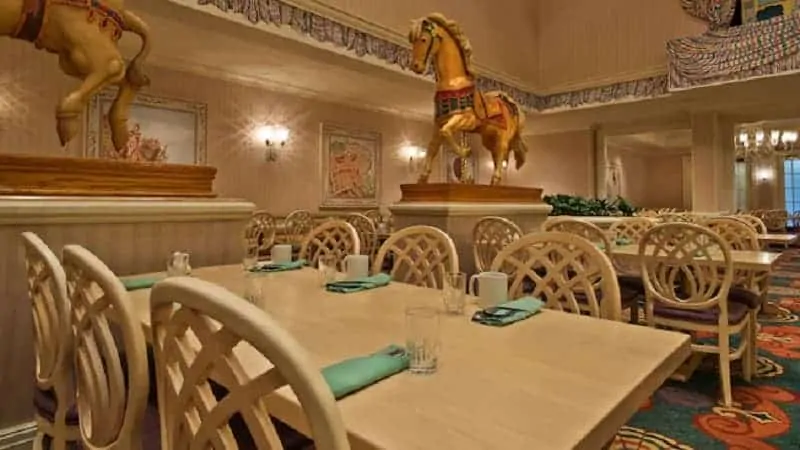 1900 Park Fare hosts character dining Supercalifragilistic breakfast and dinner plus the popular Wonderland Tea Party.
Narcoossee's ia a seafood restaurant with a lovely view of the water.
The Beaches Pool Bar & Grill offers burgers, chicken fingers and other poolside favorites.
Grand Floridian Recreation & Amenities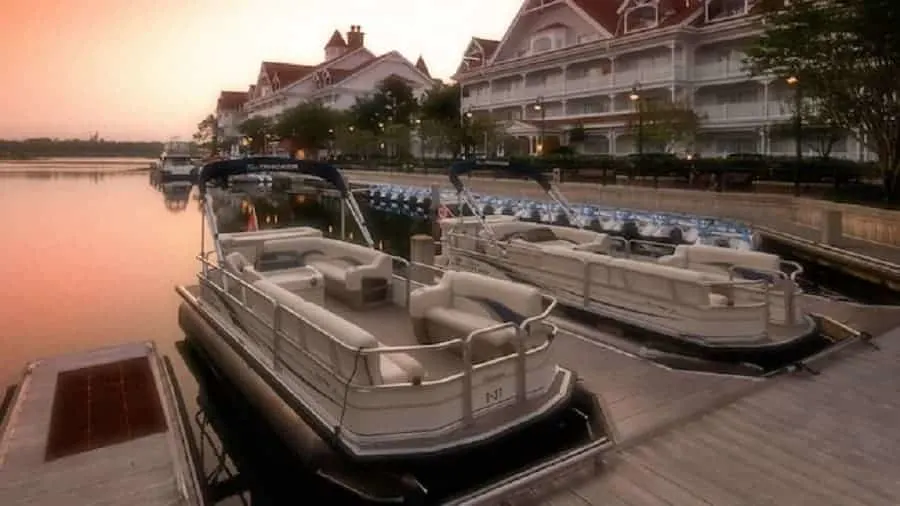 Boat rentals
Because Disney World Grand Floridian Resort sits along the Seven Seas Lagoon, you will find a marina and boat rental.
If you are headed to Grand Floridian with teens, take time to rent a Sea Raycer. These mini speedboats seat 2 and are only $32 per half-hour.
Drivers must be at least 12 years of age and at least 5 feet tall.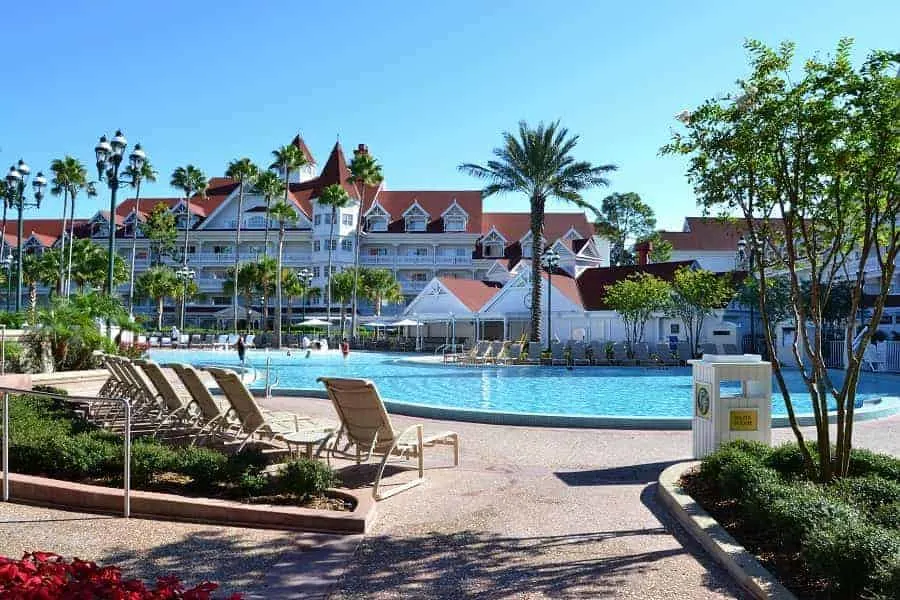 Grand Floridian Pool
There are two pool areas at Grand Floridian is a great place to relax and catch some rays, the Beach pool and the Courtyard Pool.
The Beach Pool overlooks Seven Seas Lagoon and has a waterfall flowing from a 27-foot-tall stone mountain and a waterslide.
Younger kids can make a splash in the "Alice in Wonderland" themed water activity play area.
The heated Courtyard Pool has a spa and plenty of room to lounge around.
Senses – A Disney Spa
Grand Floridian Resort is a full-service spa and health club.
If you want to be pampered during your stay, this is the place to be.
You will find everything from massage therapy to pedicures available along with a sauna, steam room, whirlpool and a workout room.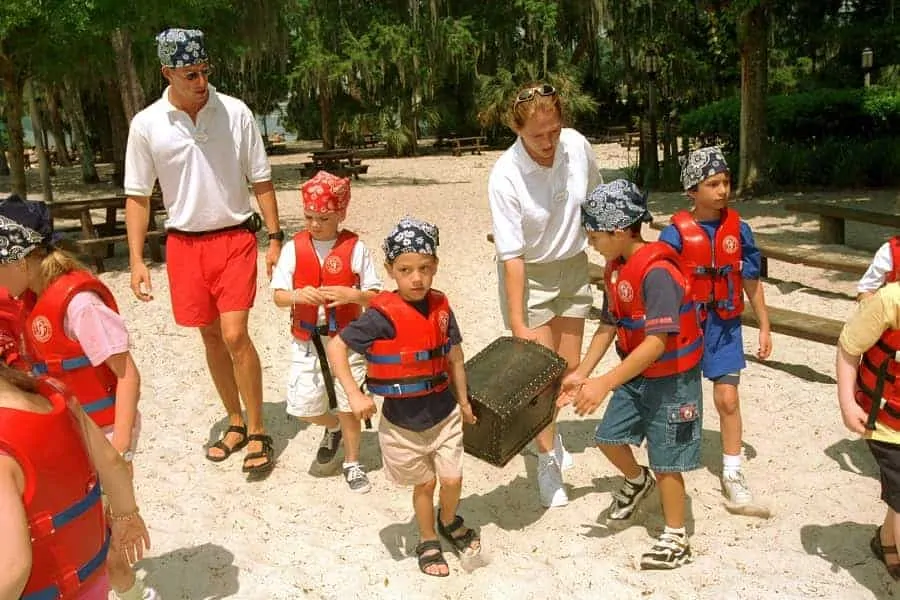 Kids Entertainment
My Disney Girl's Perfectly Princess Tea Party
If you are travelling with girls ages 3-11, be sure to check out the My Disney Girl's Perfectly Princess Tea Party offered at Grand Floridian in the Garden View Lounge.
This one of a kind event is hosted by Miss Rose Petal, a magical rose from Aurora's garden that has come to life. She will do some storytelling, sing a few tunes and lead a princess parade.
Wonderland Tea Party
The Wonderland Tea Party is hosted by characters from "Alice in Wonderland" and includes a craft, cupcakes, and a proper tea with the characters.
Pirate Cruise Adventure
Kids (4-10) can go on a Pirate Cruise along Bay Lake and Seven Seas Lagoon to various "ports of call" in search of buried treasure.
During the voyage, the children enjoy a reading of "The Legend of Gasparilla."
Fireworks at Grand Floridan Resort
Watch the Fireworks over Cinderella Castle from the resort from the Grand Floridian Resort.
Not only is the music pumped into the resort viewing area, but the fireworks reflect over the water, which is something you will only see here!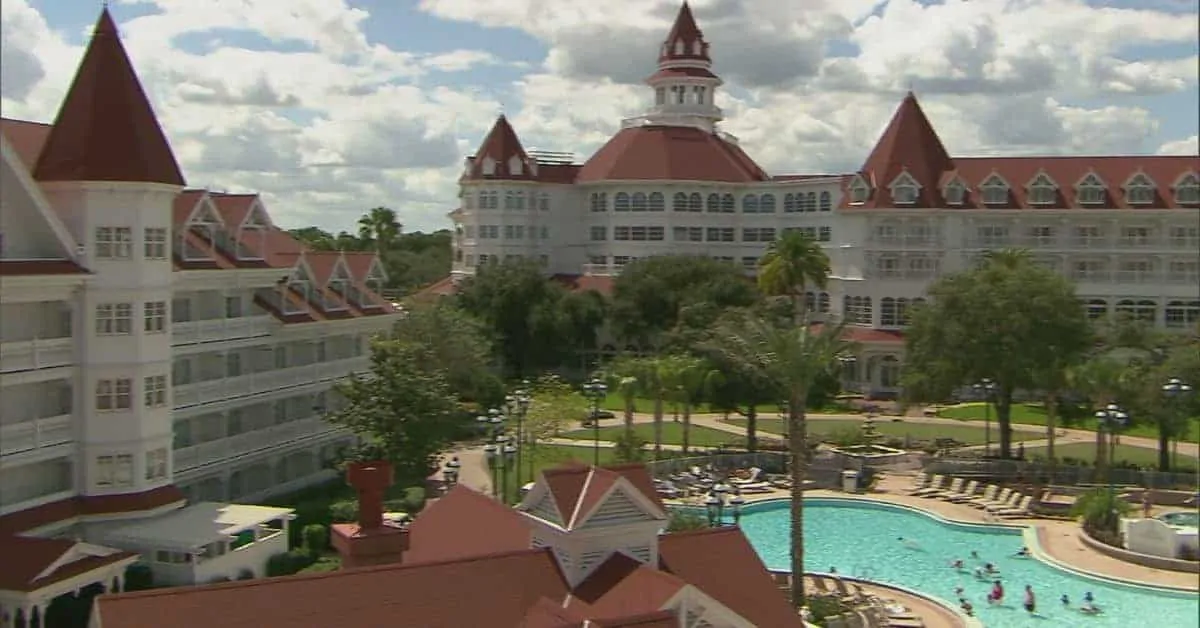 Frequent Questions about Grand Floridian Resort
How much does it cost to stay at the Grand Floridian in Disney World?
You can expect to pay anywhere from $700-$2700 per night depending on the type of room you would like and the time of year that you travel.
Is the Grand Floridian worth it?
While the steep price tag for staying at Grand Floridian is high, the experience of staying here is magical. If you plan on spending time at the resort, then it is certainly worth the price.
If you are looking to get a deal on a stay at the Grand Floridian, wait until Disney World is throwing a 30% off rate special! This usually happens a few times a year.
With so many different ways to spend your day, being a monorail ride away from Magic Kingdom, and getting to enjoy the fireworks from the comfort of your resort, this resort is the full package!
Check the Rates for Grand Floridian
Have you stayed at Grand Floridian? Did you take advantage of any of these great Grand Floridian activities?