Would you love to decorate your kitchen in a Disney theme? Fans of Disney will be glad to know that there are plenty of Disney kitchen items out there to make that happen.
You could do something simple, like dinner plates or go all out and use red & white Mickey & Minnie themed items to decorate your entire cooking space!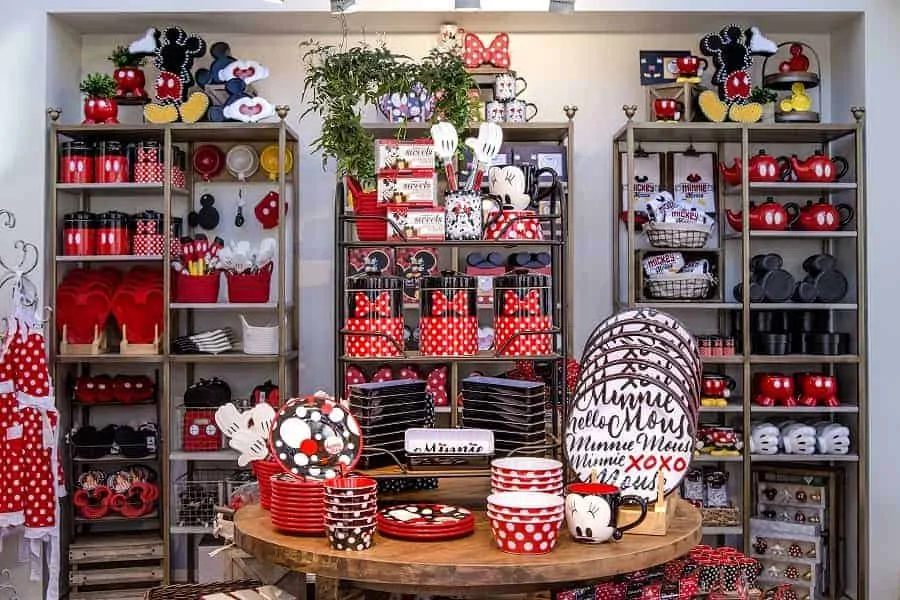 If you are at the Disney parks, you will find a section of Disney kitchenware at nearly every gift shop. The larger shops like World of Disney at Disney Springs has probably the largest selection of them all.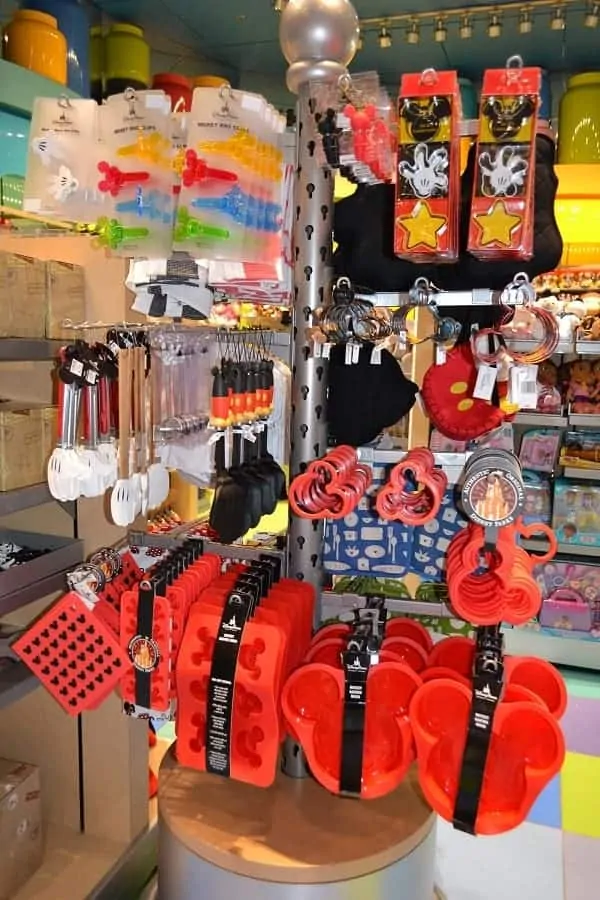 You can find everything from dish towels, to Mickey Mouse tongs. There are even ice cube molds featuring your favorite mouse.
But don't worry. You don't have to go to Disney World or Disneyland to get your hands on Disney kitchenware.
There is plenty to be found online. We've scoured the internet and found many great pieces you could add to your collection.
Our Favorite Disney Kitchen Items
We also think that Disney kitchenware make great gifts, especially for bakers.
You can find most of these Disney kitchen items online at Shop Disney. Even if you don't want to go all the way with Disney decor, just adding a few key pieces can really bring home the magic!
What do you think about adding some touches of Disney to your own kitchen?
If you could choose just one piece of Disney kitchenware, which one would you buy?