Are you planning a Disney Cruise and wondering if you can bring alcohol on a Disney Cruise? While you aren't able to bring liquor, the Disney Cruise Line does permit you to bring wine, champagne, and beer on board. Just make sure you are familiar with the Disney Cruise Alcohol policy.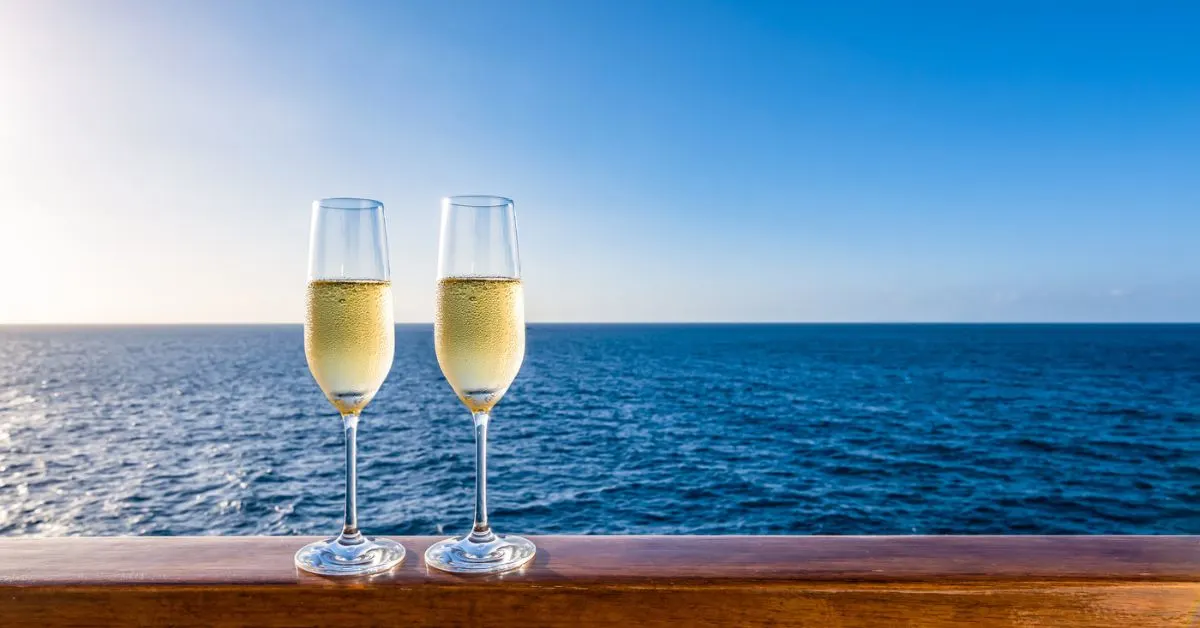 Disney Cruise Alcohol Policy: Everything to Know
Those 21 years and older who are traveling on a Disney Cruise are allowed to bring a maximum of 2 bottles of unopened wine or champagne (no larger than 750 ml) or 6 12-ounce beers on board at the beginning of the voyage and at each port of call.
All of your alcohol must be packed in carry-on luggage.
This means that you will have to carry it with you on the ship.
Think about this before you go because alcohol can be heavy, not to mention fragile. Consider a padded wine tote.
Our Pick
Tirrinia 2 Bottle Wine Gift Tote
This carrier has a sturdy handle and adjustable shoulder strap with a stainless steel buckle that will help you carry your wine anywhere.
We earn a commission if you make a purchase, at no additional cost to you.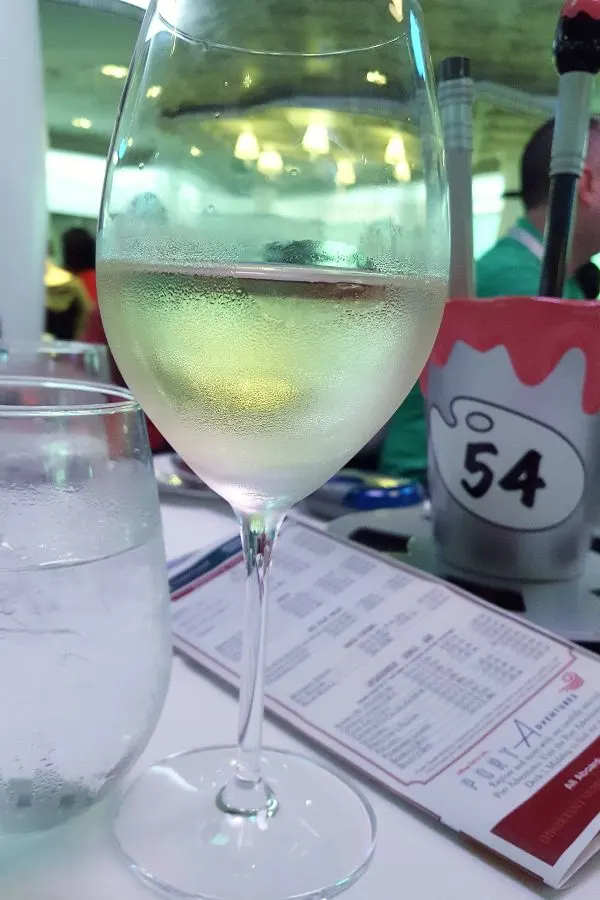 You do have the option to bring your unopened wine bottle to the restaurant with you to dinner.
You will be charged an uncorking fee the first night ($26 per bottle), but the cruise line will keep up with your bottle, making sure it arrives at the restaurant you will be dining at each evening.
You can request for the bottle to be chilled or at room temperature.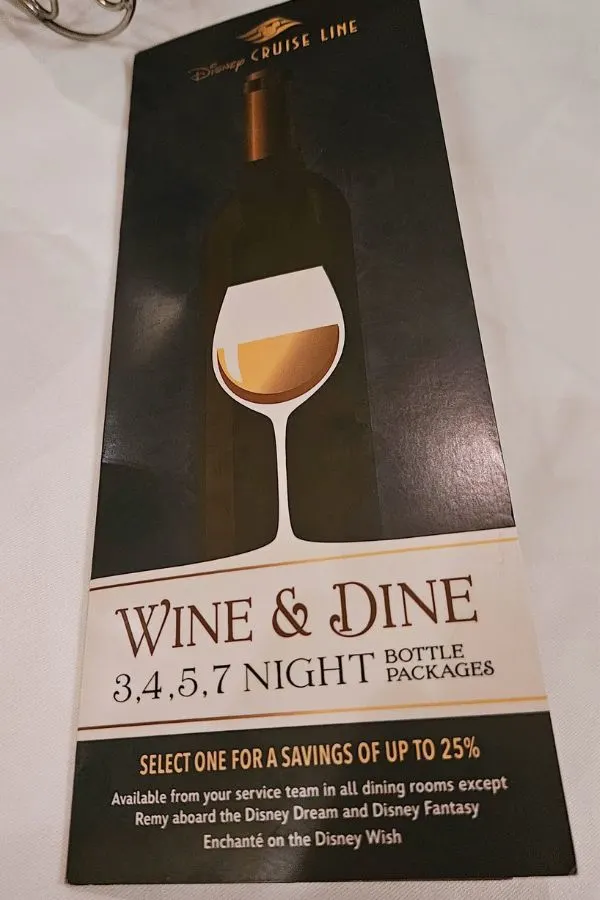 Wine Bottle Package on Disney Cruise Line
Those who don't want to bring their wine with them but want a deal should take advantage of their bottle package.
The bottle package allows you to purchase three, four, five or seven bottles of wine from a pre-selected wine list. The price of the package depends on the amount of bottles you choose.
Classic Wine Packages
Three Bottles: $98
Four Bottles: $128
Five Bottles: $153
Seven Bottles: $206
Premium Wine Packages
Three Bottles: $148
Four Bottles: $196
Five Bottles: $240
Seven Bottles: $316
Each bottle will be available to you when you come to dinner at main dining or if you choose, you can also have it sent to your stateroom.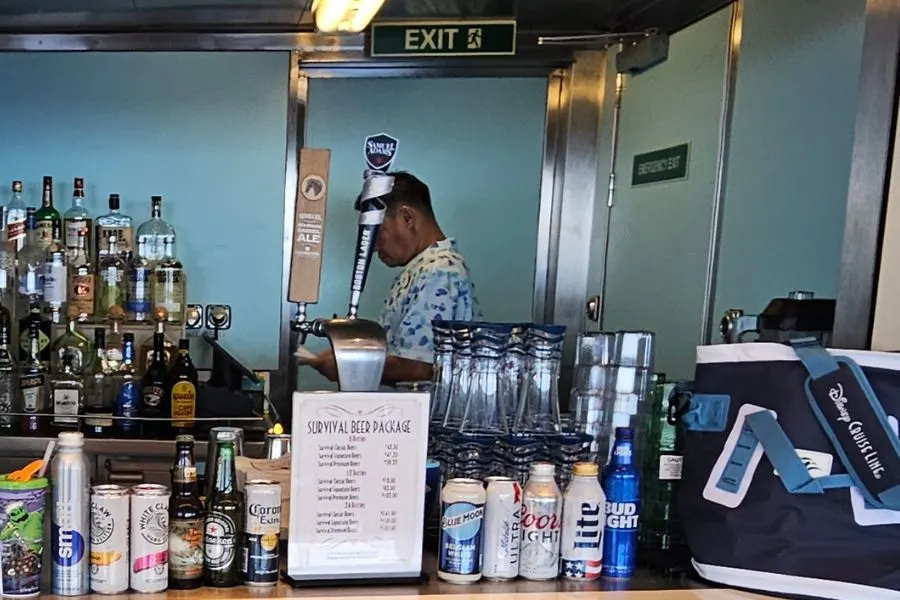 Disney Cruise Line Beer Package
Disney Cruise Line also has beer packages you can purchase that save guests money.
There are different types of beer packages based on the type of beer and also based on the amount of beers you would like to have.
There is also a hard seltzer package with two different flavors available.
Our Pick
Disney Cruise Wine Tumbler
This double-insulated walls help retain your drinks soothingly hot or refreshingly cold, while the stainless steel, stemless design makes for incredible durability and ease of use.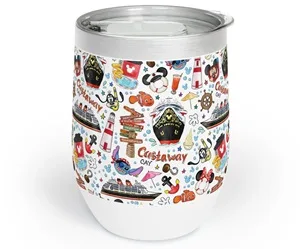 We earn a commission if you make a purchase, at no additional cost to you.
Beer and wine can be enjoyed in your stateroom at any time, but if you choose to take them with you outside of the room, it is best to place them in a cup.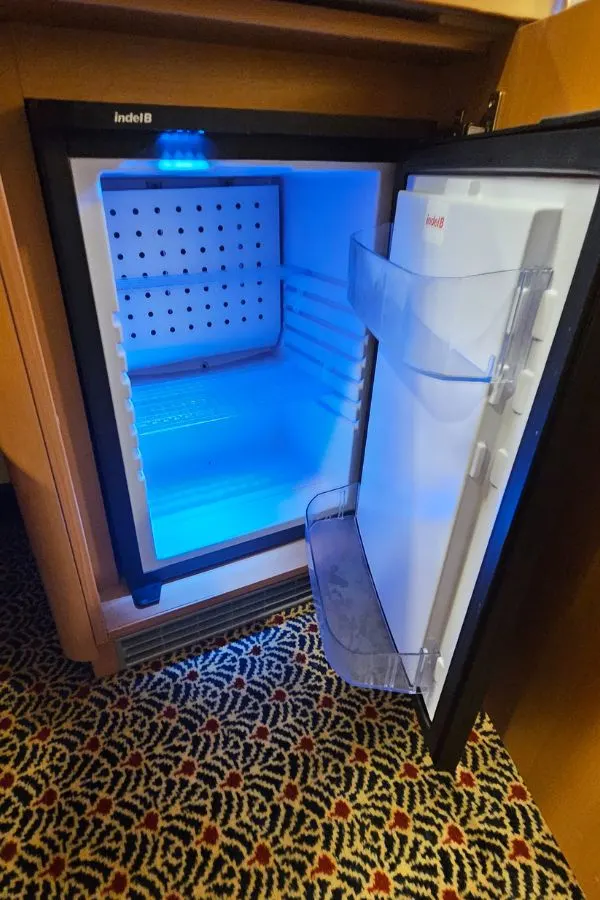 If you do choose to bring alcohol with you on your Disney Cruise, know that each stateroom is equipped with many things, including a mini fridge.
While the fridge isn't as cold as a normal fridge, it is enough to keep your beverage cold.
There will also be four drinking glasses in your room for you to use.
If you need ice for your drinks while in your room, let your stateroom attendant know and they will make sure your ice is fresh each day (or you can get ice yourself from the drink stations).
Do you have any questions about the Disney Cruise Alcohol policy?