If you have kids and are looking for a great way to see parts of Europe with them, you should consider taking a Disney Mediterranean Cruise. This is absolutely the best way to see Europe with kids!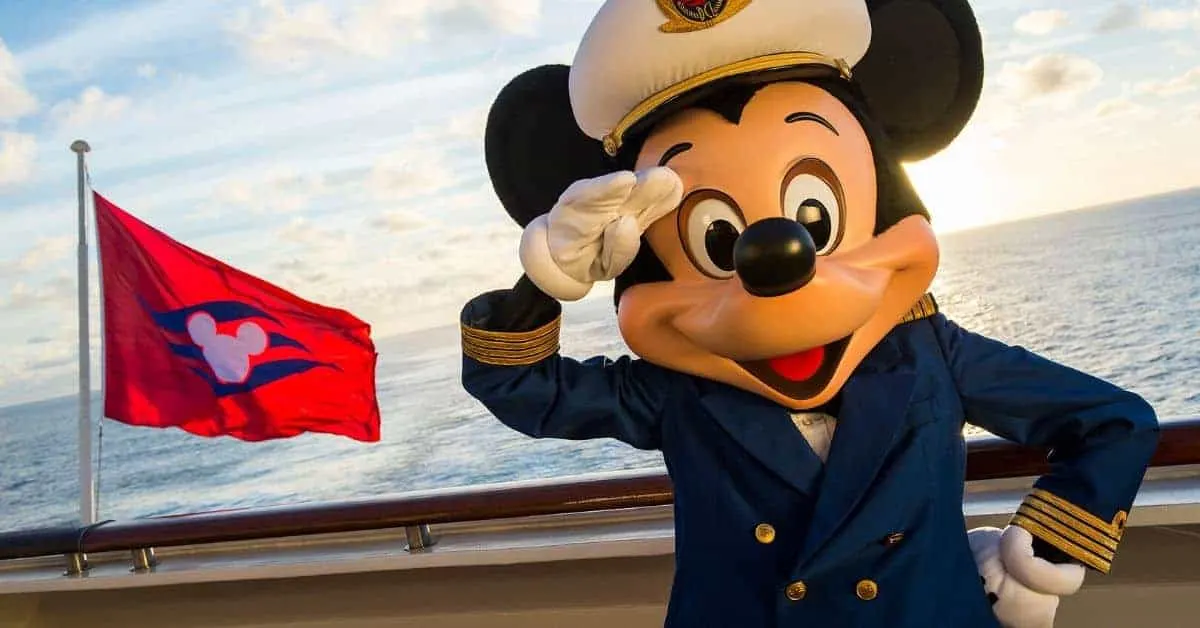 Disney Cruise Line knows how to cater to families who love to travel and have great itineraries to allow you to see many different destinations on one trip!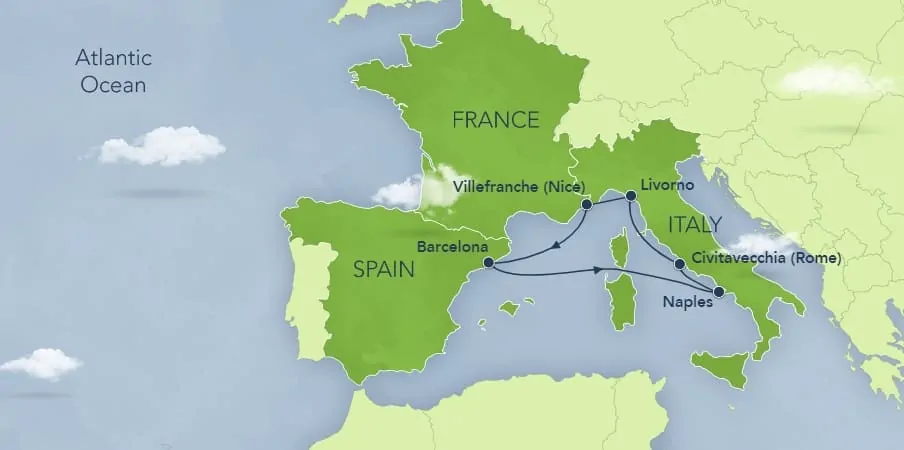 7 Night Disney Mediterranean Cruise Ports of Call
Disney Cruise Line has both 5 and 7-night Mediterranean cruises that take you on a voyage to several countries. In my opinion, it is one of the best ways to see many different places in a week's time.
We've taken the 7 Night Disney Mediterranean Cruise out of Barcelona and have to say that it was one of my family's most favorite vacations ever.
Your trip will start (and probably end) in Barcelona so you will want to make sure that you schedule some time here before (or after your stay) so you can fully take in this amazing city.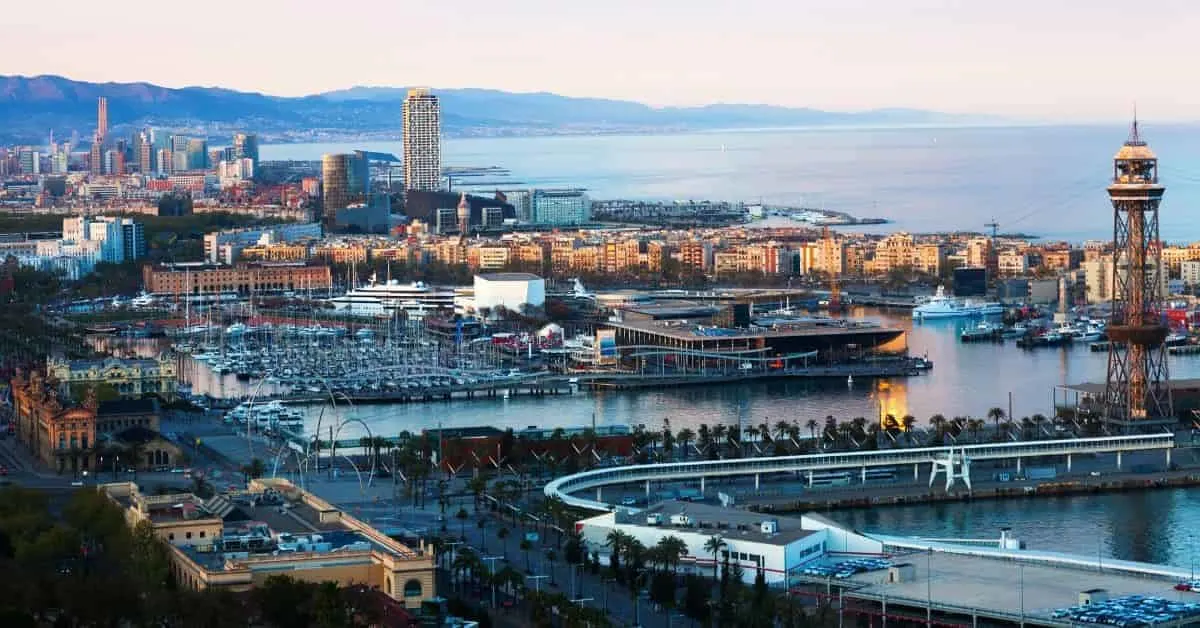 Barcelona Cruise Port
The Barcelona Cruise Port is one of the largest in the Mediterranean.
You will find that there are many ships coming into the Barcelona cruise ship port at the same time.
This can make debarkation a little chaotic if you don't know what you are doing or where to go.
Many people book a Barcelona Cruise excursion ahead of time, but if you don't, you won't have a hard time finding things to do on your own.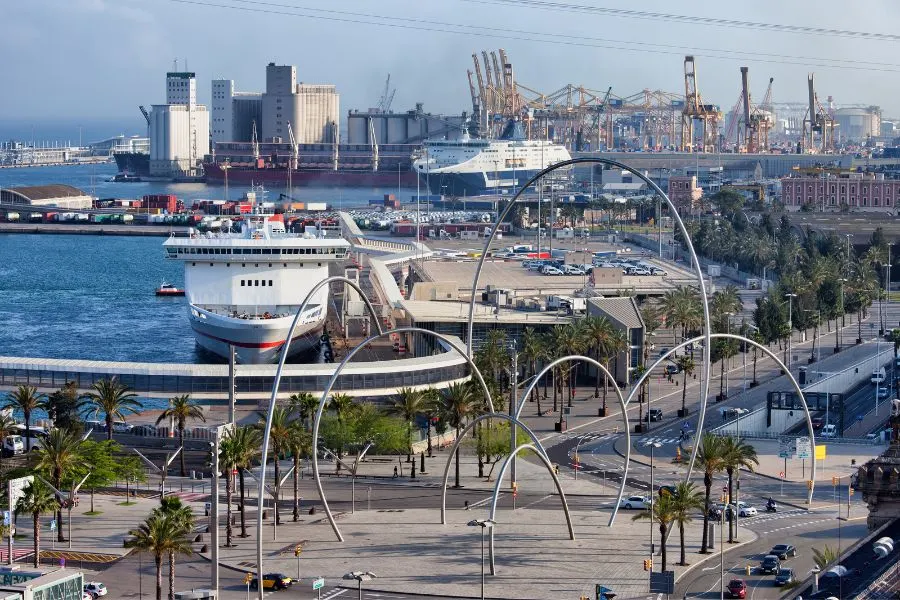 How to get to City from Port
Getting to the city of Barcelona from the Cruise port is about a 15 minute walk.
Taking a taxi is the easiest way to get to Barcelona from the cruise terminals, but it can be also the most expensive way as well.
Another option to get into the city is the Port Bus.
This is a bus service that goes back and forth between the Cruise Terminals at the Adossat Quay & Columbus Monument that only works whenever there are cruises arriving in Barcelona.
A one-way ticket costs 2,50€.
Storing Luggage at the Barcelona Cruise Port
Bags&Go has an office at the Barcelona cruise port. They can store your luggage and they will even transfer your bags for you.
This means you can drop off all your luggage and bags at the port with Bags&Go before you go sightseeing.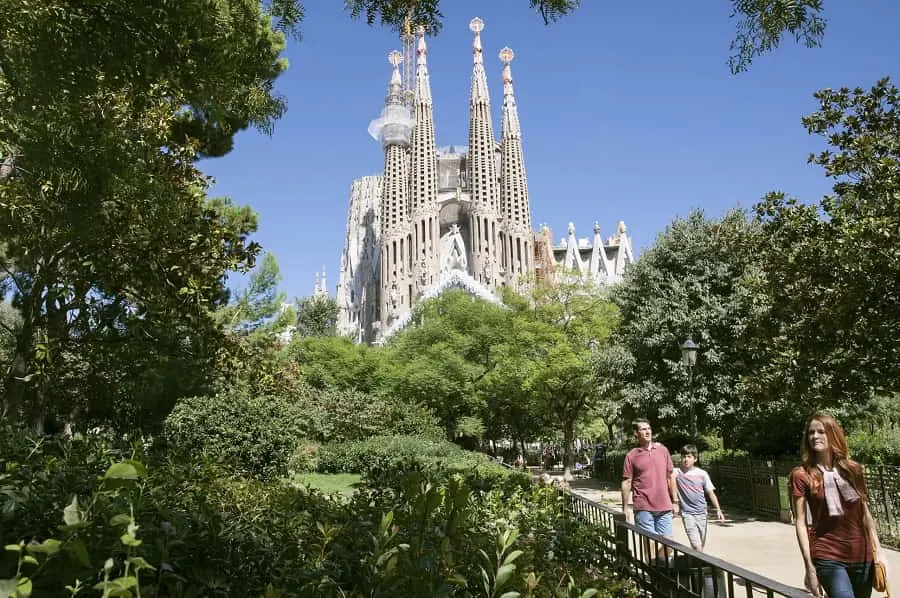 We have been to Spain several times and have a great list of top things to see in Barcelona. Be sure to grab your Rick Steves Barcelona book and get ready for some amazing sites.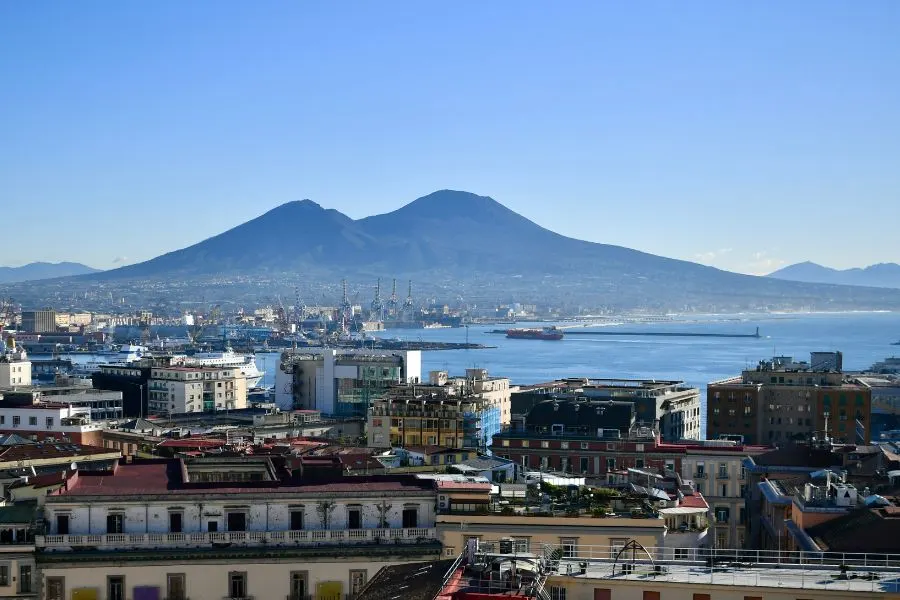 Naples (& Pompeii), Italy
On this cruise, you will spend a lot of time in Italy, but each port you stop at will be different. When you stop in Naples, you can stay in Naples or travel to Pompeii or the Amalfi Coast.
To get to Pompeii from Naples is quite easy by train, but we did it through a Disney tour.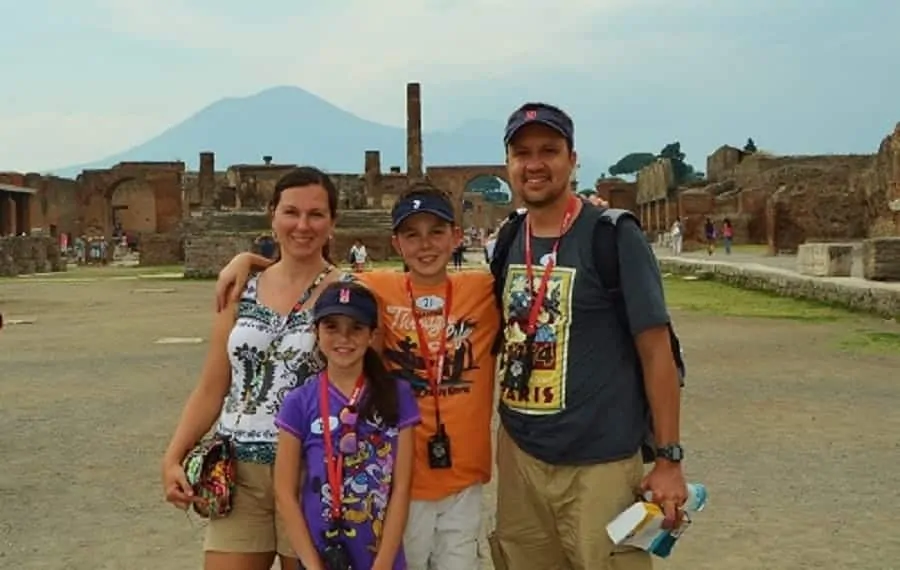 My favorite Disney Mediterranean Cruise excursion was one where we had a guided bus tour to Pompeii followed by a trip to Sorrento to learn how to make Mozzarella while enjoying a full lunch.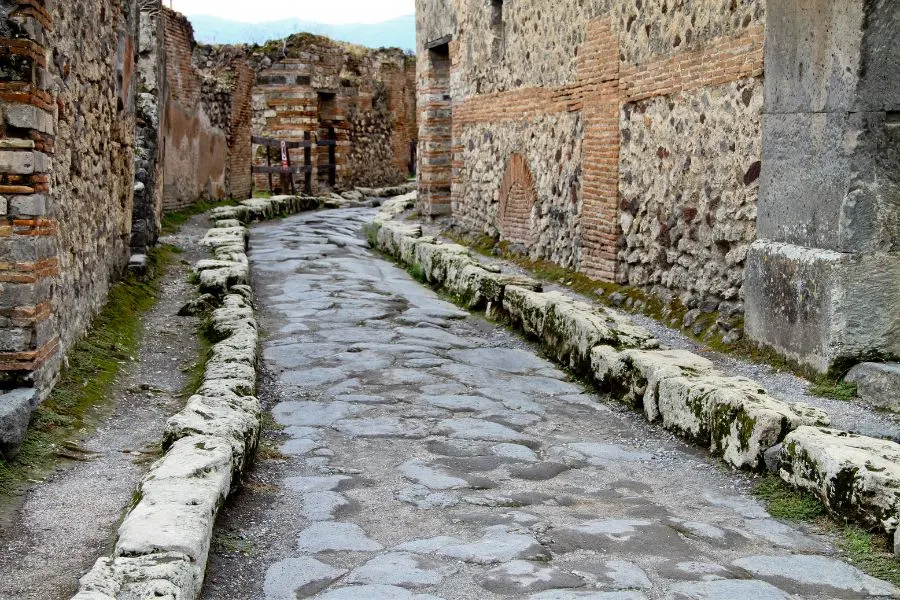 Our tour took us by bus to Pompeii where our private tour guide took us through the ruins, explaining the historical significance of things we might otherwise have overlooked.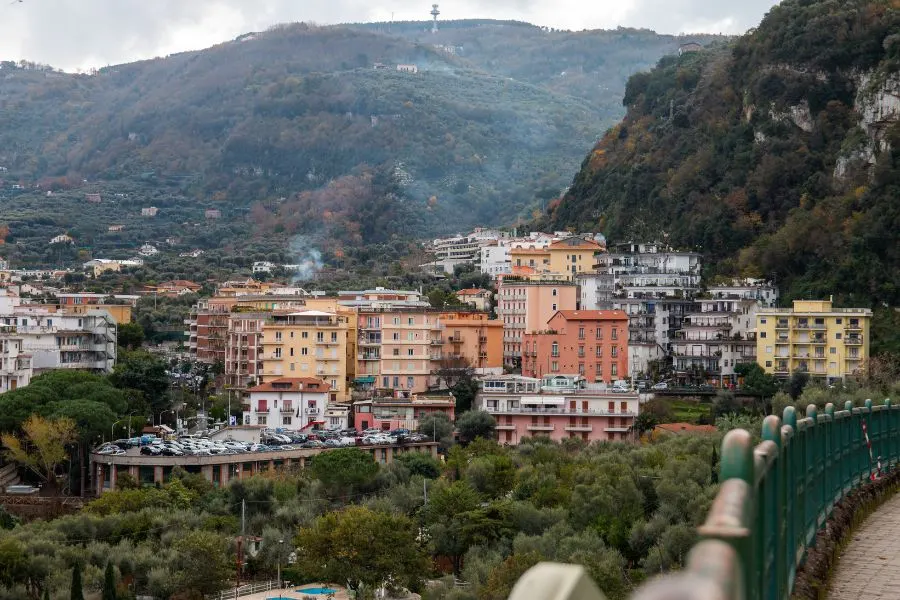 At the end of our time in Pompeii, we reboarded the bus and drove into the hills of Sorrento, on the Amalfi Coast.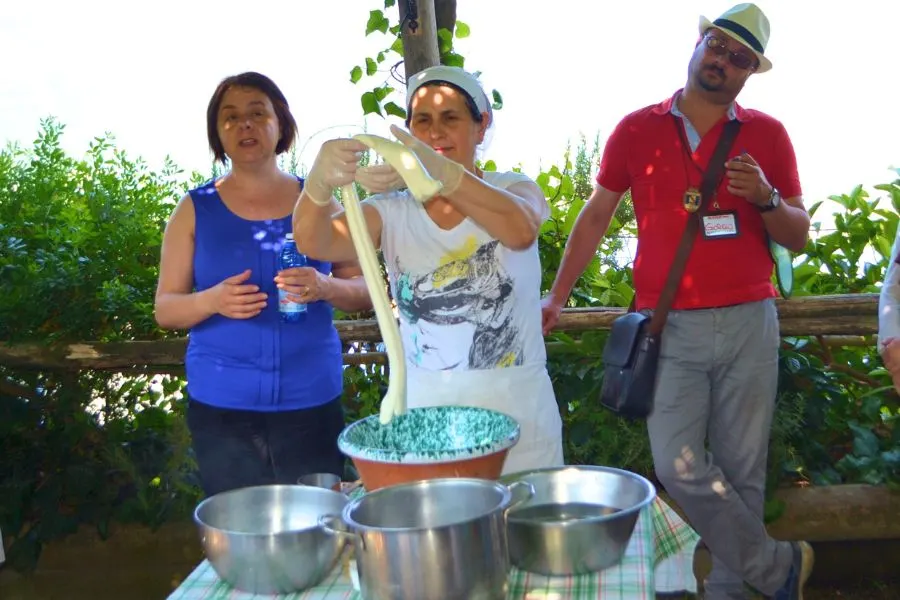 We stopped at a local farm where we tasted Lemoncello, had a Mozzarella demonstration and were fed a farm-to-table lunch of Italian specialties.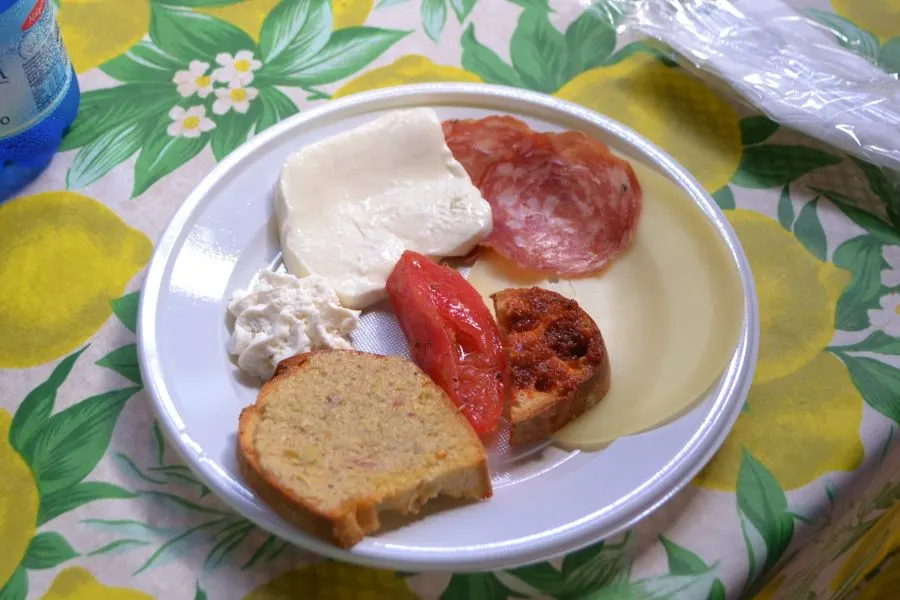 It was an amazing experience that I will never forget. If you do choose to do Naples & Pompeii on your own, it is easily doable.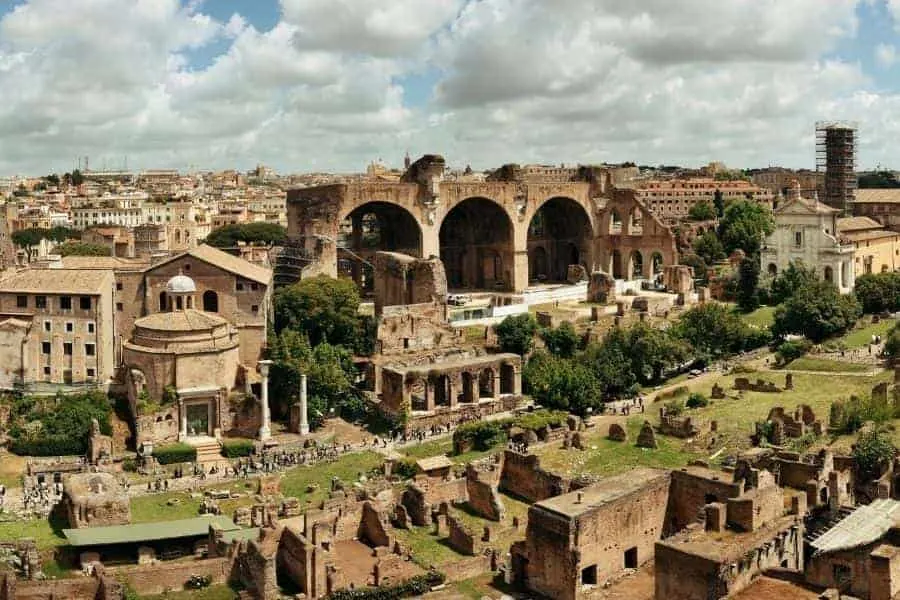 Civitavechhia (Rome), Italy
One of the stops on your Disney Mediterranean Cruise is Rome via Civitavecchia.
This ancient Italian city is one of the most popular destinations in the world and since you only have one day to see it, you will want to make the most of your time.
We hope these Mediterranean Cruise to Rome tips will help you!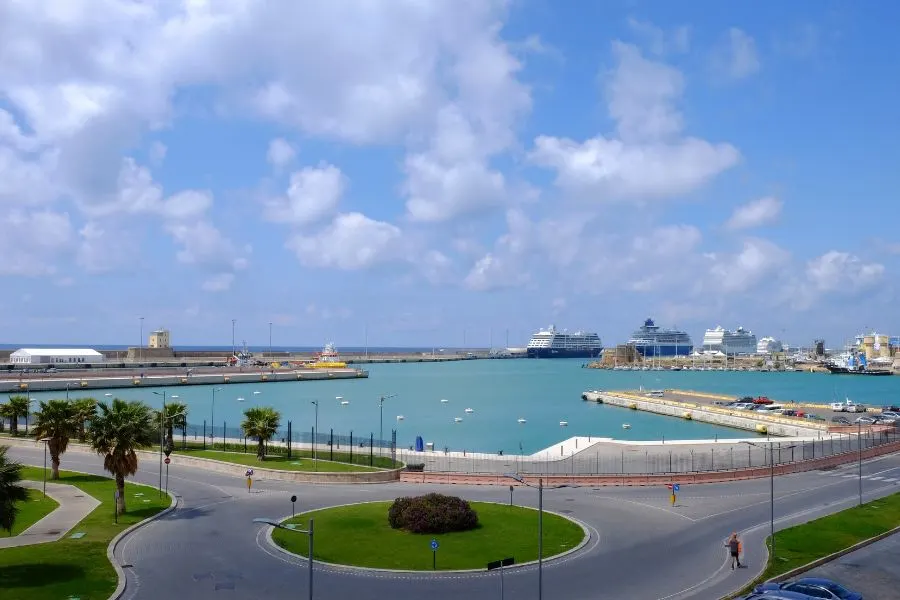 Book Your Way into the City in Advance
When you travel to Rome on a Disney Cruise, you actually dock in Civitavecchia. You will need to find a way to get into the Rome city center.
Disney offers several cruise excursion options, and there are also buses and taxis that will take you into Rome.
We decided that we wanted someone to actually take us from place to place instead of relying on buses and walking so we did a semi-private tour.
This was nice for us because we were able to go in with another family (so a total of 8 people) for a MUCH CHEAPER rate than any of the bigger tours (through Disney or elsewhere) were charging (I'm talking 50% less).
We had a van with a driver (who spoke good English ~ not great, but good enough to tell us what we needed to know) and were able to pretty much plan our day according to what we wanted to see.
I would not have done it any other way!
Go to the Port City Information Sessions
Disney provides information sessions on each port of call and destinations near the port cities. Typically, these are the night before you arrive.
I found these very informative because they gave background information about things you might have wondered about but did not already know.
For instance, the lady leading the information session for the Disney Mediterranean Cruise to Rome was able to fully explain the meaning and significance of the Latin terms written on the Pantheon.
Get Rick Steves Rome Book
Our Pick
We earn a commission if you make a purchase, at no additional cost to you.
Something else I found helpful was having a copy of Rick Steve's Book on Rome. I think we have 4-5 of Rick Steve's guide books and they are truly an essential piece to bring for each stop.
He gives great advice on everything from getting here to there to the best places to grab a bite to eat.
You also can download his walking tour of sites for absolutely free (be sure to download before you leave to avoid having to pay roaming charges to download).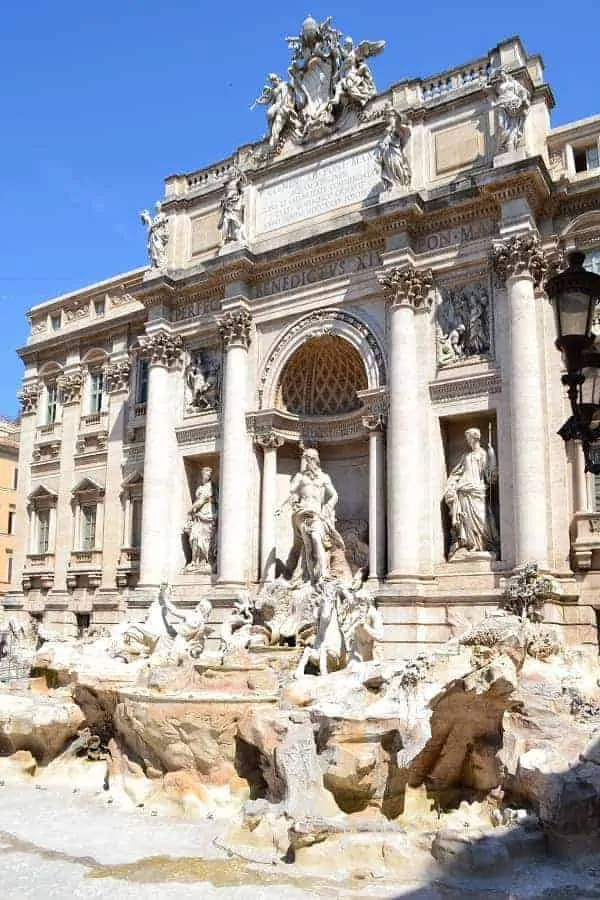 Be Prepared for Scaffolding & Refurbishments
Because you are visiting an ancient city, be ready for scaffolding and refurbishments. When we were in Rome in 2014, there was no water in the Trevi Fountain.
In 2016, there was scaffolding along the Spanish Steps.
Take it all in stride.
This is an ancient city and they have to do these improvements and restoration to keep it beautiful for all future generations to see.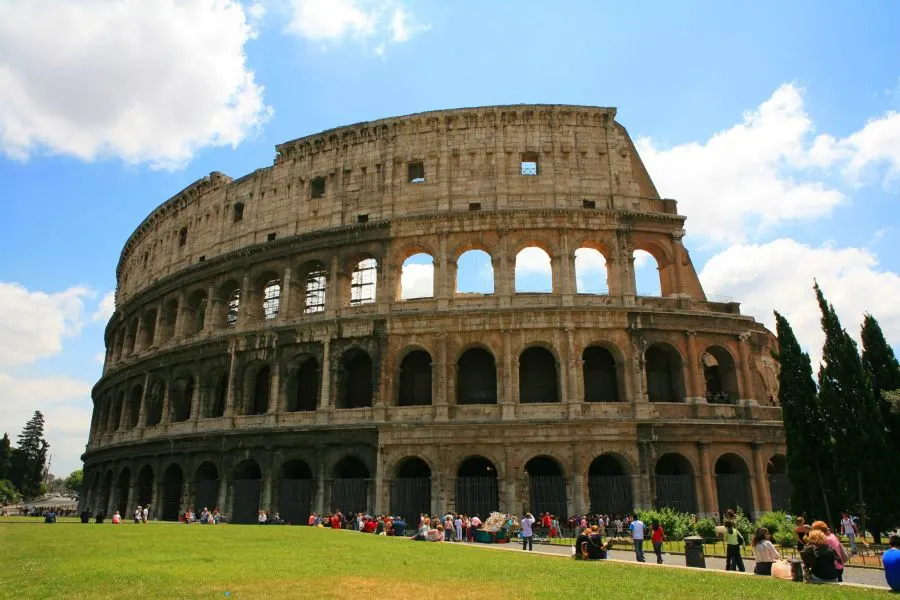 Buy Tickets for Sites in Advance
There are many popular sites to see in Rome and when all you have is one day in Rome, you are going to want to make sure that you aren't stuck standing in lines all day.
Buy whatever attraction tickets you can in advance. This can save you not only time but money!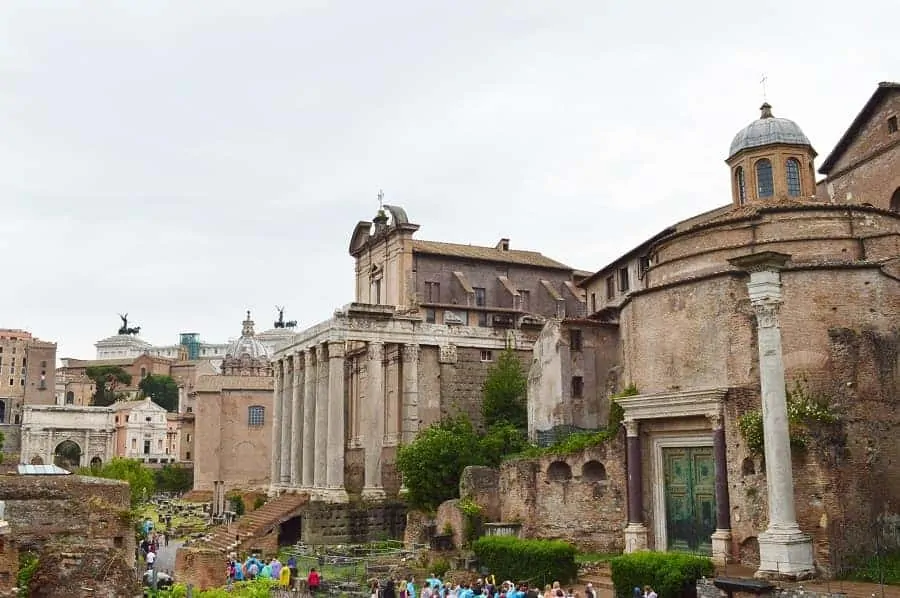 Skip Audio Tours & Download Rick Steves Instead!
Most of the places you visit in Rome will have an audio tour option. Typically, they are also in a separate line.
Opt out of the audio tour and use the FREE Rick Steve downloads instead. One of the best ones is for the Roman Forum.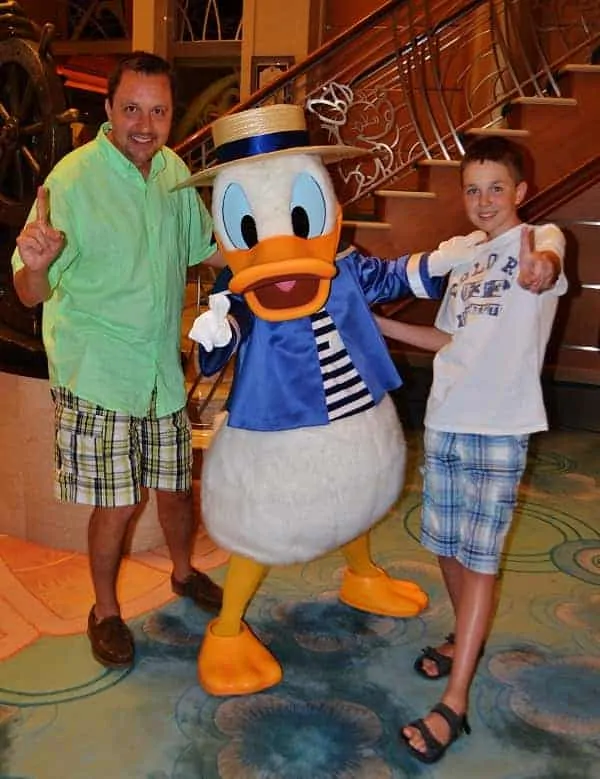 See the Disney Characters Dressed up in Rome
One of the great parts about taking a Disney Mediterranean Cruise is getting to see the characters dressed up in costumes based on the country you are visiting.
You will find that Mickey, Minnie, Donald, and Goofy dressed up in their Italian Costumes while visiting Italy!
---
Want a full Itinerary of how to see the most famous sites in Rome in a day? Our sister site, Day Trip Tips has a great Guide to spending one day in Rome.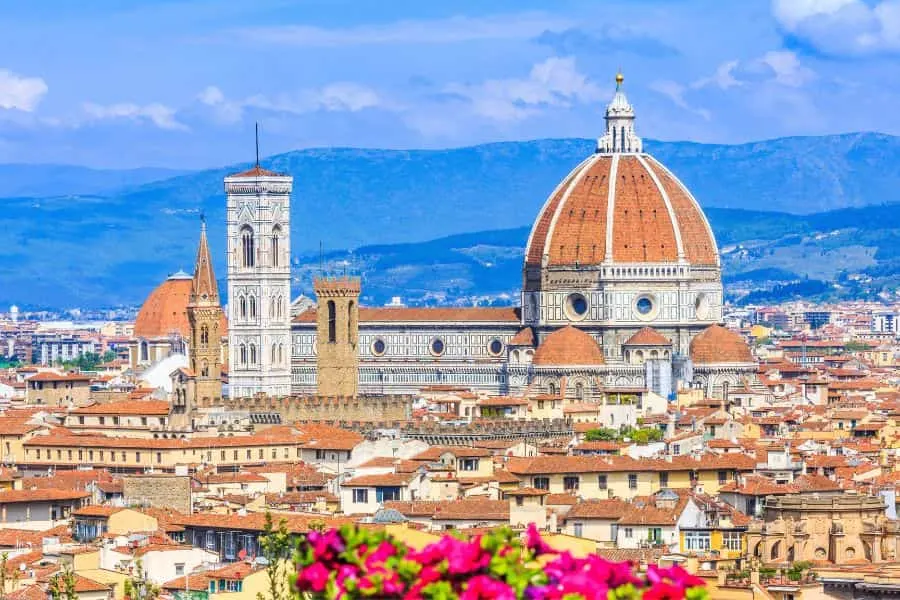 Livorno (Florence, Pisa), Italy
When you get to Livorno, you are going to have to choose between Florence and Pisa. It is really too difficult to do both.
My choice, hands down, is Florence. Florence is such an amazing city with so much beautiful history.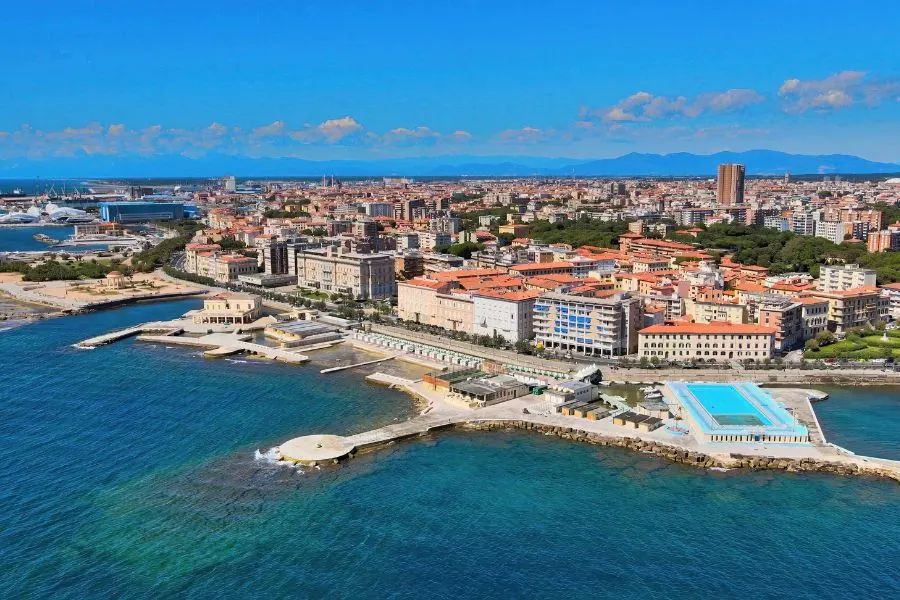 How to Get from Livorno to Florence
You will need to get from Port to the city in order to transfer to Florence. Livorno is about 50 miles from Florence, so while you could train, a better option is to book a transfer through Disney.
This option will get you from the ship straight into Florence and then you can tour on your own.
Honestly, you don't need a guided tour of Florence since most of what you will want to see is located within a walkable distance.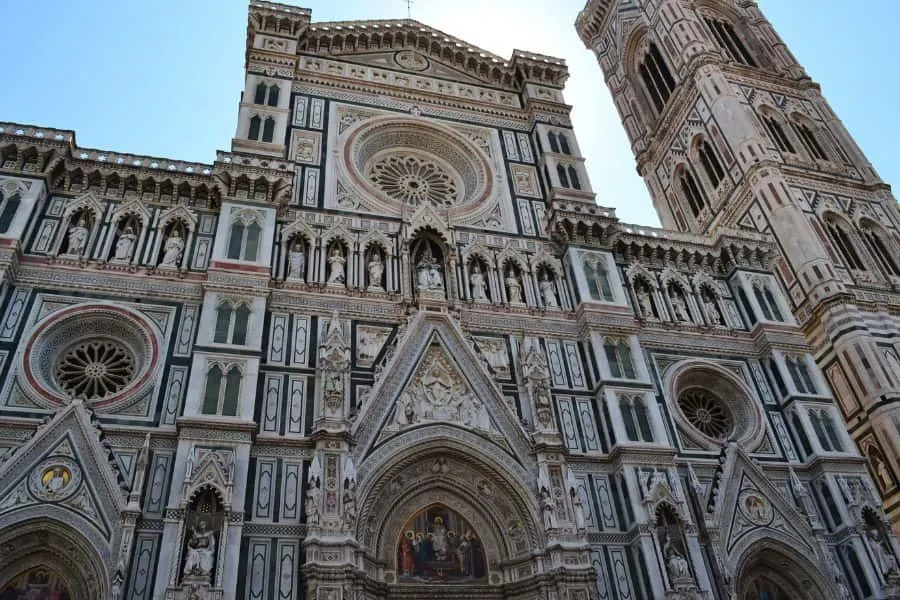 Here is a list of everything you can fit in when you tour Florence for the day:
Piazza del Duomo: Duomo, Baptistery of San Giovanni, Giotto's Bell Tower
Piazza del Repubblica
Piazza della Signoria
Uffizi Gallery
The Ponte Vecchio
Basilica di Santa Croce
The key is to book your tickets in advance so you don't waste valuable time in line.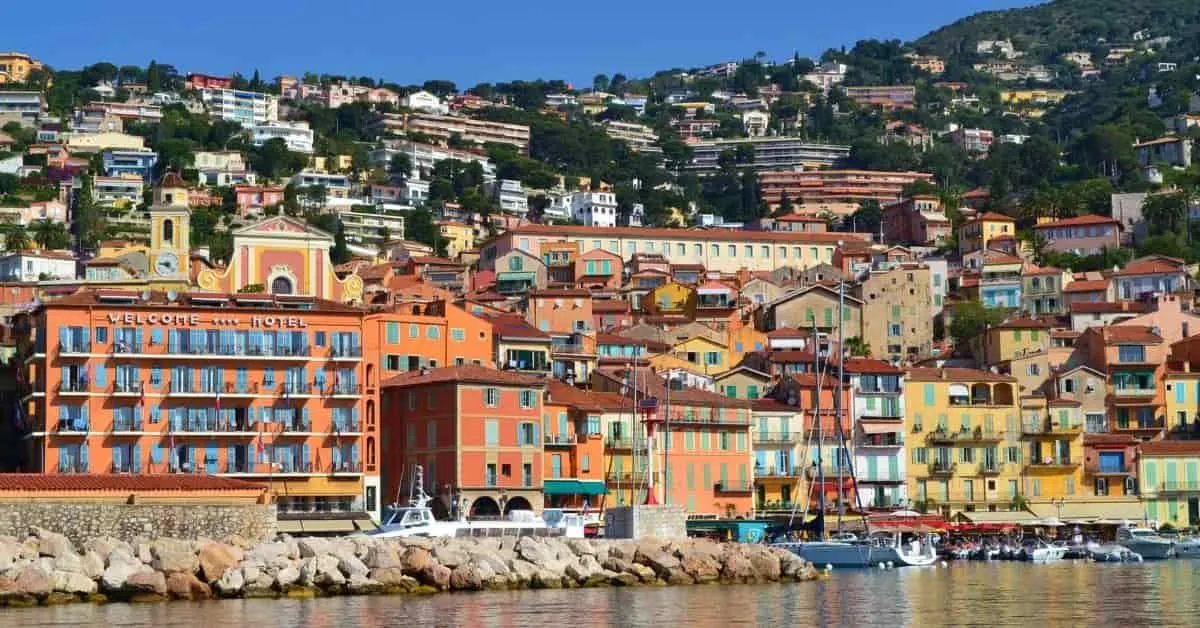 Villefranche
Located on the French Riviera, this region includes Monte Carlo, Cannes, and Nice.
We chose to go on our own cruise excursion from Villefranche to Nice, Monte Carlo, and Monaco.
Be sure to wear comfortable shoes (you will be doing a great deal of walking), bring plenty of Euros (we failed to do this and they were on a bank holiday), and bottles of water (it's warm)!
You may also want to wear a swimsuit under your clothes or in your day bag if you want to spend some time on the beach in Villefranche or anywhere along the French Riviera.
Getting to Nice from Cruise Port
There are two ways to get from Villefranche to Nice: Train or Bus.
Bus Trip from Villefranche to Nice
If you choose to take the bus from Villefranche to Nice, it will take about 15 minutes.
Once the tender brings you inland, walk up the hill to the bus stop. You will take Bus 100. This is a popular thing to do, so expect that you might have to wait for more than one bus. Buses run every 15 minutes or so.
You purchase bus fare on the bus. Make sure you have Euros.
On the return trip, the bus is even more full and can take quite some time to make the journey back. You may want to take the train.
Train Trip from Villefranche to Nice
Just a 10-minute walk from where the tender lands, the train is the fastest way to get to Nice from Villefranche if the trains are running. Be sure to check to make sure that they are not on strike (as this is known to happen quite a bit in France).
You can purchase your ticket at the train station. It is about 2 Euro each way. You will get off at the Nice Ville station and walk the rest of the way into Old Town.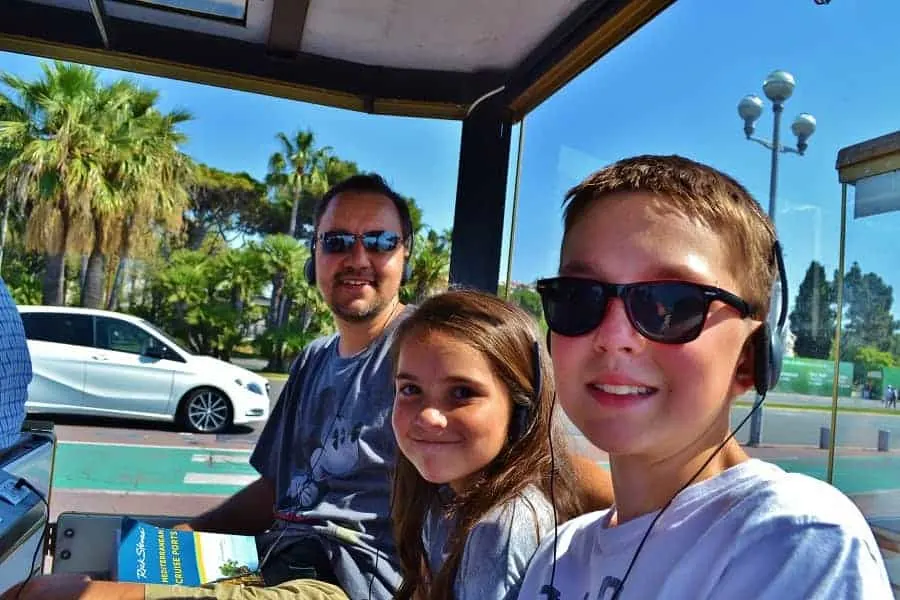 Nice's Little Train Sightseeing Tour
We purchased tickets for the Little Train Sightseeing Tour in Nice, France ahead of our trip, but you can purchase tickets at the train.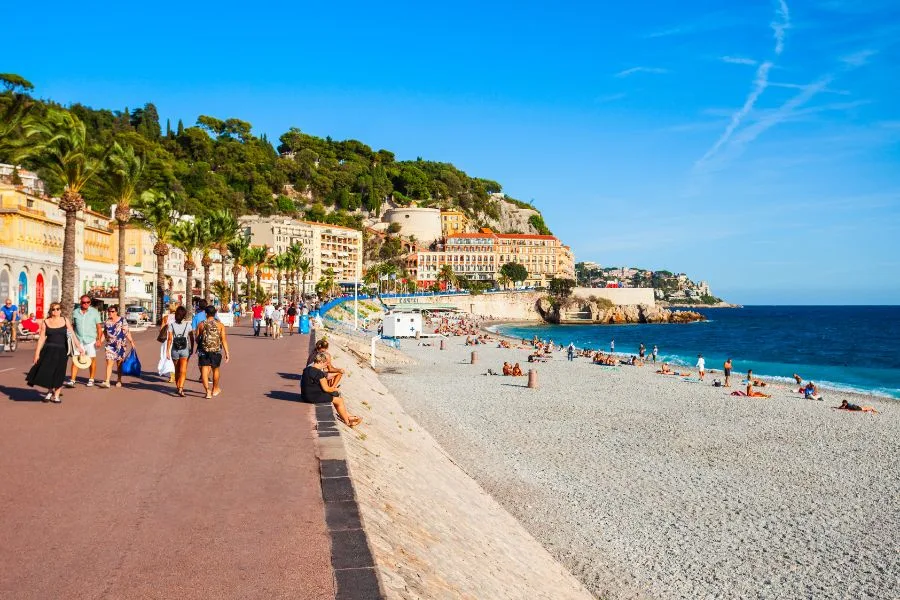 This train is picked up along the French Riviera at Promenade des Anglais. This will give you the chance to check out the beautiful beach.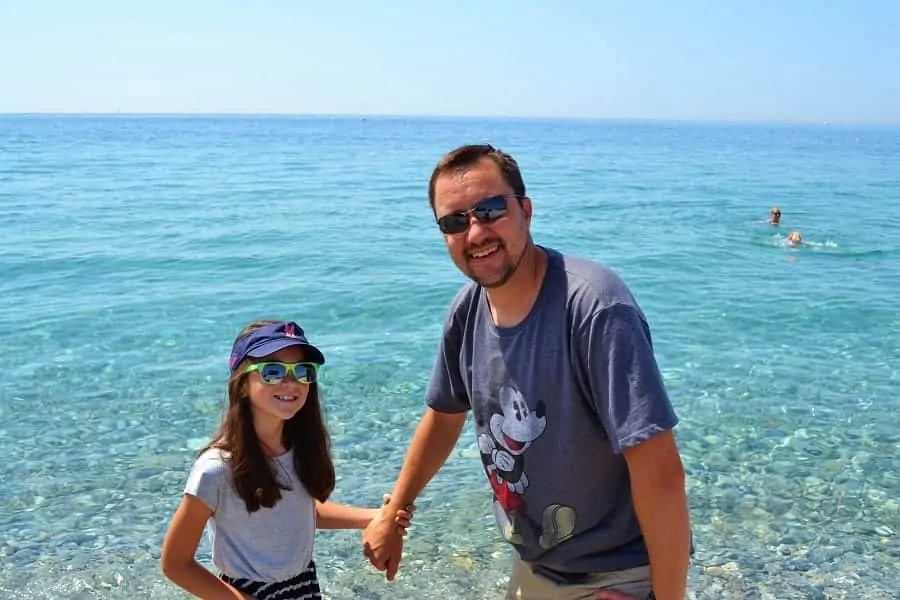 The French Riviera is known for its beautiful crystal clear water and is a haven for sunseekers.
You will find that the "beaches" on the French Riviera are different from those in the States.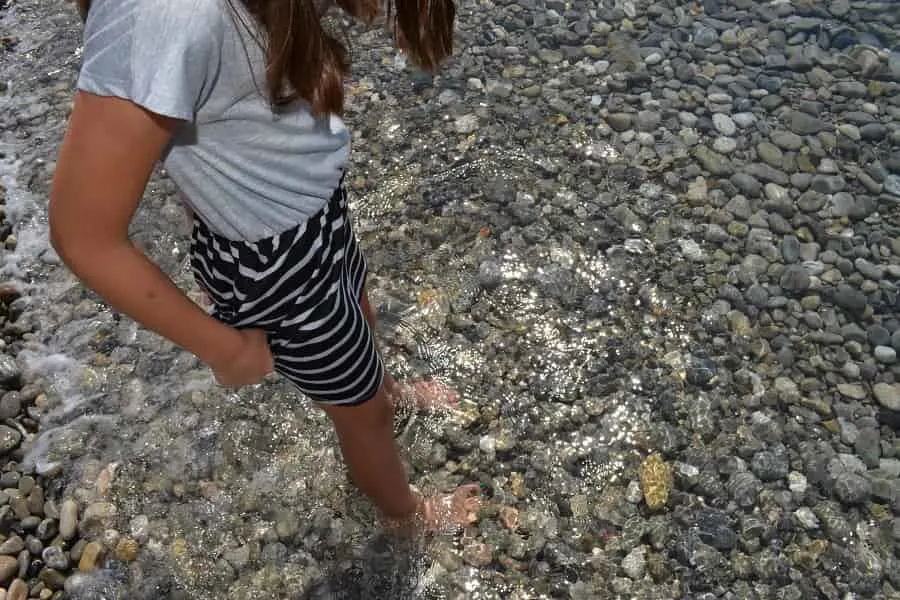 Not only are they topless, but they are also extremely rocky. I would suggest bringing water shoes if you have them.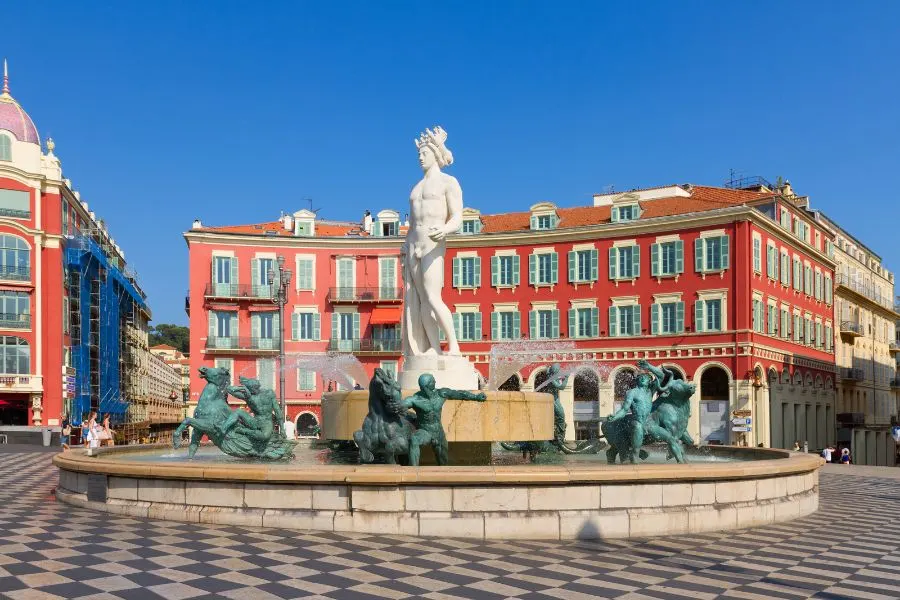 This train takes you around Nice to see many of the famous sites and then goes up to Monaco, where you can see the Prince's Palace among other sights.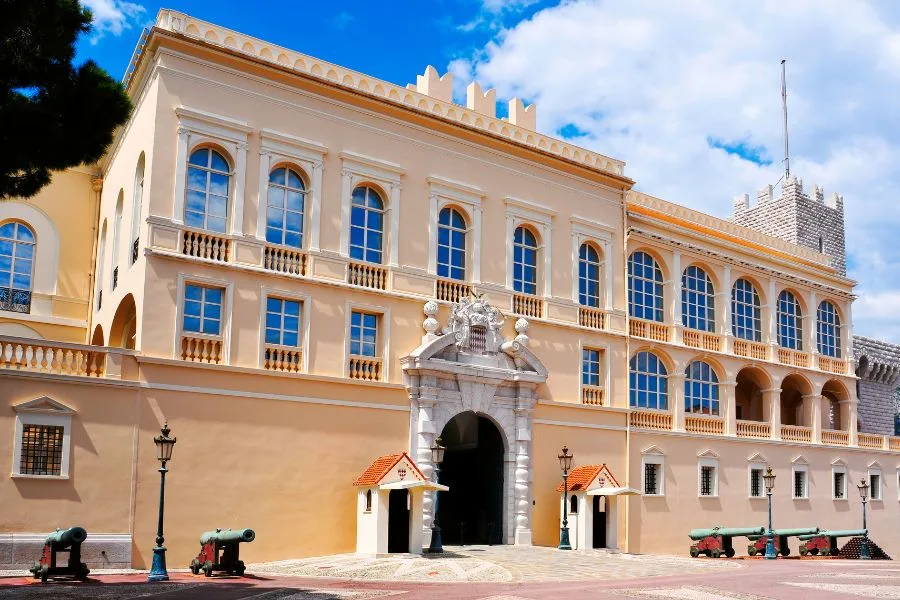 The Prince's Palace of Monaco is the official residence of the Prince of Monaco.
You can tour the inside of the Palace, but if the Prince or his wife are there, certain wings are closed to the public.
We did not tour the inside but heard from others that it was just "okay" and not necessarily worth the cost.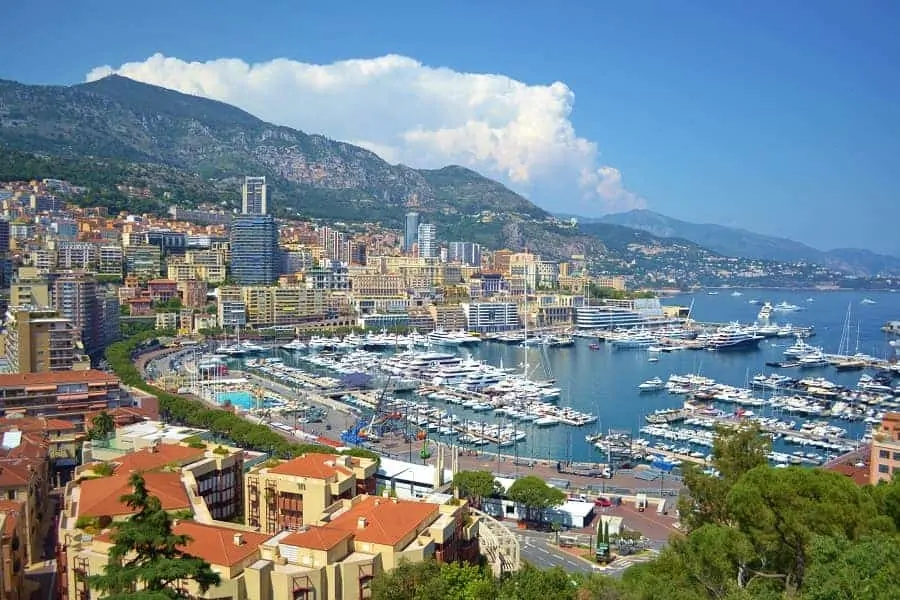 What you won't want to miss out on is the view from the Palace Garden.
It is simply stunning and totally postcard-worthy!
There are plenty of places to sit and observe the beauty of this region of France!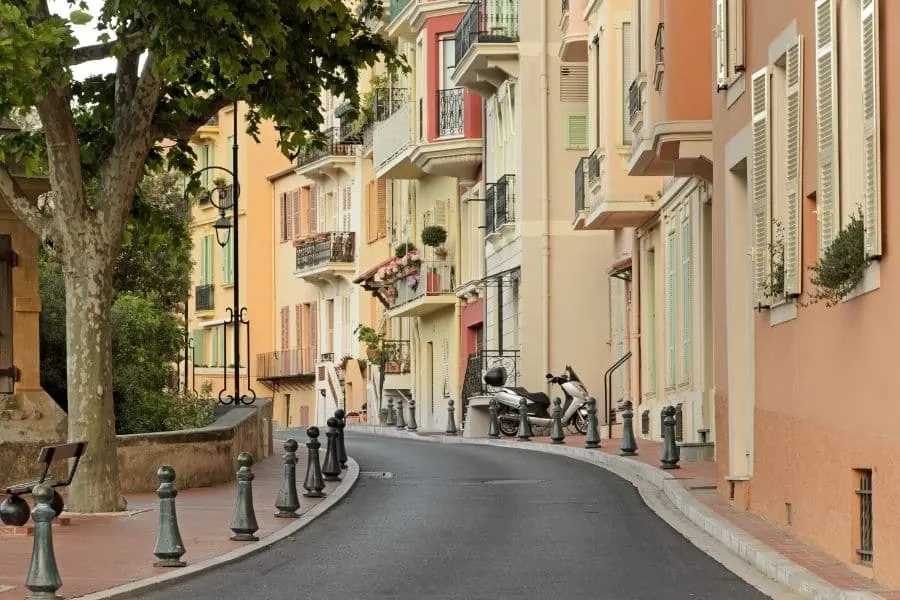 Monte Carlo
After visiting Monaco, we made our way to Monte Carlo.
Here you will be able to see The Monaco Grand Prix. You can almost picture the cars zooming through these narrow hilly and quite curvy roads. I have no idea how they do it!
Because it is so hilly, you might want to take a local bus to get from one end of the town to the other. Tickets cost 2€ and can be purchased from the driver. Tickets are good for 30 minutes.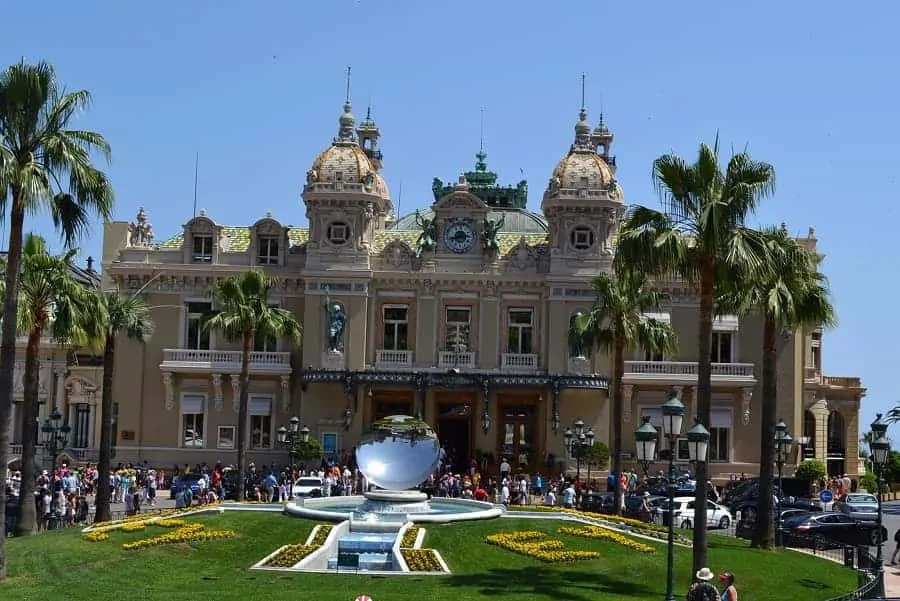 One of the sights you will want to see is the Monte Carlo Casino. If you are without children, you can go inside and check it out or take your chances and play the tables. Those with kids can go no further than the foot of the stairs.
If you are looking to do some shopping, Monaco has many upscale shops and stores. Be aware that those will be closed on Sundays.
Tip: As you know if you've traveled to France, bathrooms are hard to find.
You can find bathrooms in train stations and you will find there are places like Burger King on Jean Medecin Avenue where you can buy a soda and use a clean bathroom for free.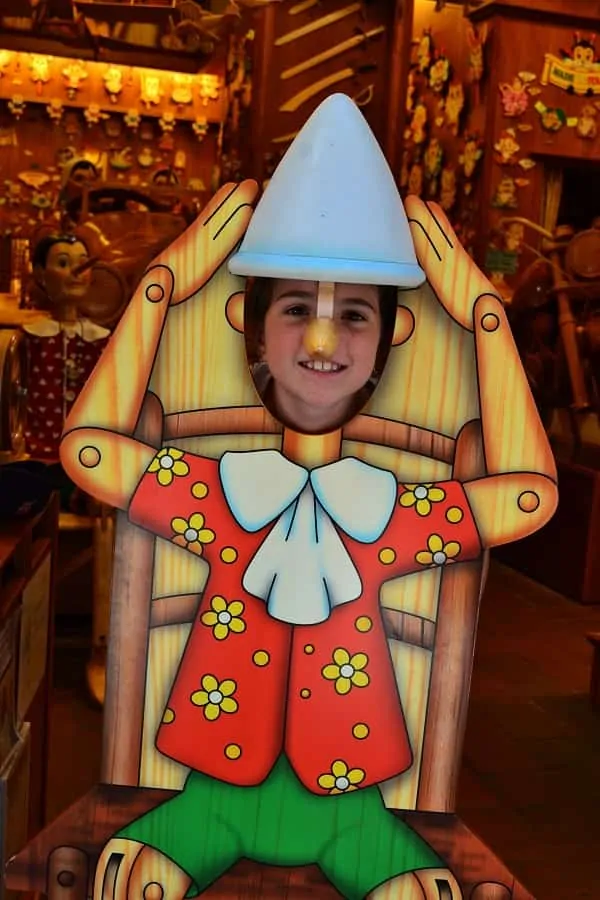 Things to Know about Mediterranean Cruise Excursions
Local Currency
The currency in all ports of call on a Mediterranean cruise will be the Euro. There are 8 Euro Coins and 7 different Euro banknotes.
While you can charge everything to your room while on the ship, you will want to make sure you get plenty of Euros prior to your trip for your excursions.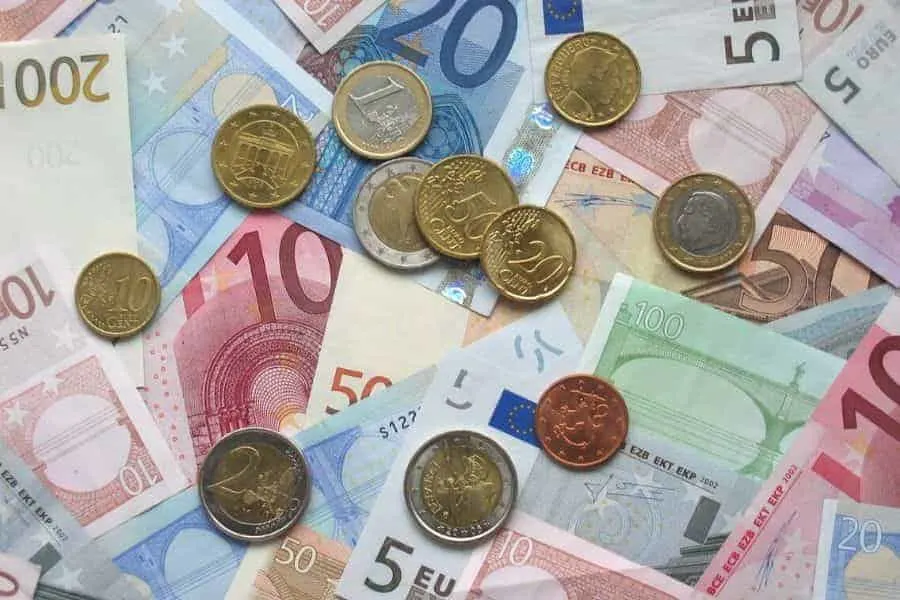 You can use the exchange services on the ship (as well as at most airports, ports of call ATMs, and European banks) BUT you will want to make sure you get the biggest bang for your buck.
European exchange rates vary and fluctuate. Find the best deal you can prior to your cruise and get more than you think you will need.
Also, whether you plan to withdraw Euros from a Credit Card while in Europe or not, make sure you know your PIN code just in case.
We had no idea what our pin code was and it caused us an unneeded headache when we needed more Euros.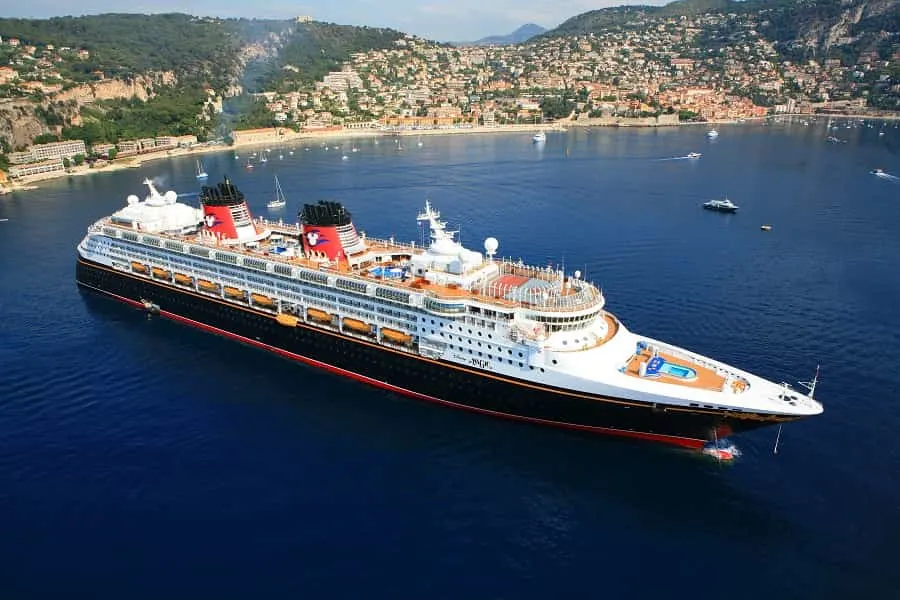 Be on Time
Be prepared to be up early. Disney Cruise Line excursions seem to get priority in leaving the ship.
In Villefranche, it can take up to one hour to leave the ship because you have to terry off the ship by small boats.
If you are doing a non-Disney or on your own excursion, plan accordingly.
We did both Disney and Non-Disney excursions on our Disney Mediterranean Cruise. I suggest you do your homework.
Excursions will not wait for you, so be sure that you are on time!
You will pay more for Disney excursions than you will if you book private tours, but you are guaranteed that Disney won't leave you if your excursion runs late (traffic is an issue in some ports of call).
We did both Disney and non-Disney and I'm glad we did!
You'll find more information about this in my detailed Port of Call reviews.
Language Barrier
You don't need to speak Spanish, French or Italian.
We found that everyone we met spoke English, so it made communication very easy.
I was really hoping to use some of the Spanish I've mastered, but I hardly ever had the chance.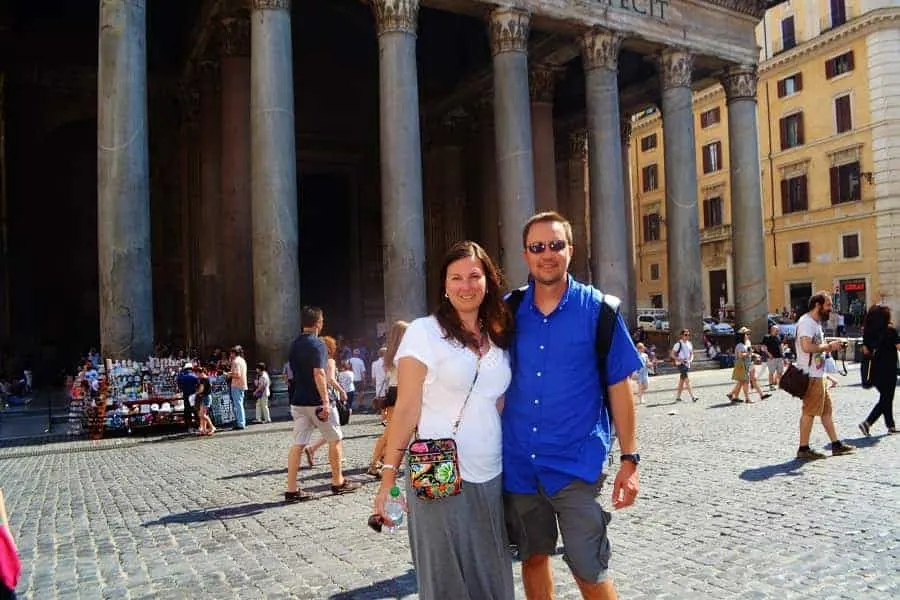 Dress Appropriately
If you plan on visiting houses of worship or other religious locations, you should make sure that your knees and shoulders are covered.
Wear comfortable shoes because you will be walking a ton while in Europe!
Our Pick
We earn a commission if you make a purchase, at no additional cost to you.
Skechers Go Walk are my go-to shoes for Disney and anywhere else I'll be doing a ton of walking. I saw a tone of other women wearing them too.
For the kids we love shoes that are flexible, allow the feet to breathe, and keep their toes covered.
We earn a commission if you make a purchase, at no additional cost to you.
The best part about KEEN is that no one got blisters or complained about how uncomfortable their shoes were.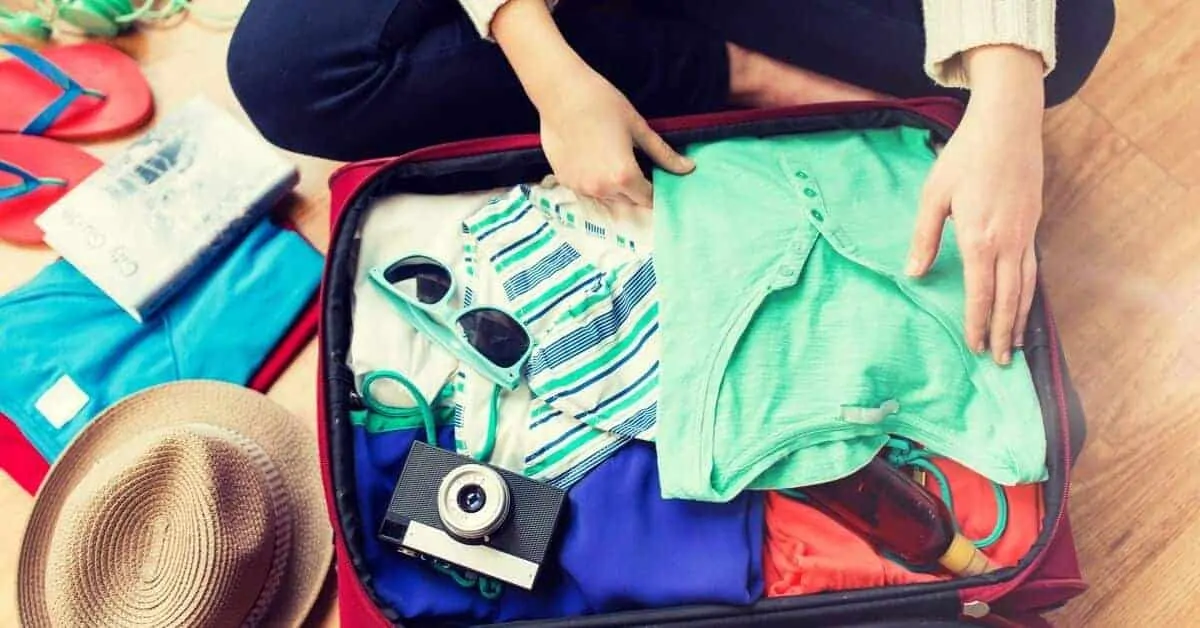 Pack Smart for Excursions
Create a Mediterranean Cruise packing list and make sure you think about things you might need when you leave the ship.
Bring a money belt or small purse that can be carried across the body.
My husband carried the money belt (you will need to carry Passports with you and this is the safest way).
Make copies of your passport to keep on the ship.
I carried a small Vera Bradley Hipster Purse that held my small incidentals like a phone and sunglasses. We also had a backpack for souvenirs, hats, sunblock, and such.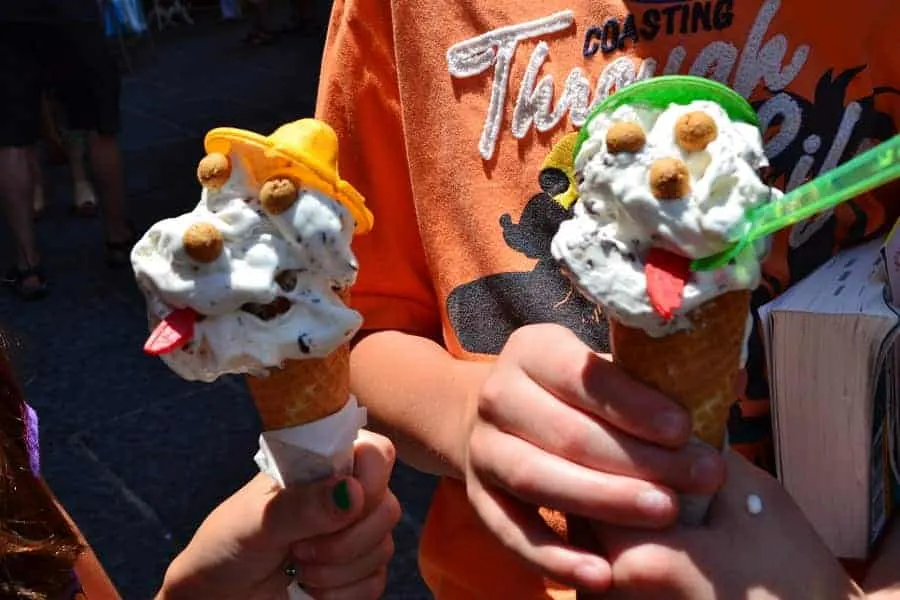 Be Prepared
Most of your lunches will be on your own. If you sit down in a restaurant, you will pay more than if you take it to go.
There is no tap water. If you want water, you will have to pay for it.
Bottled water is cheapest~ 1-2 euros at small convenience stores (located just about everywhere).
You'll pay twice as much (same as a soda) in a restaurant.
They serve both sparkling and "water natural" which is regular bottled water, so know what you are ordering.
Gratuities are generally already included in your bill at sit-down restaurants.
Bathrooms are not always free, clean, or big. Those with small children (or bladders) will want to know where "toilets" can be found while out and about.
Keep coins with you in case they charge a fee.
Bring a stack of napkins to dry your hands because most do not have ANY paper towels for when you wash your hands.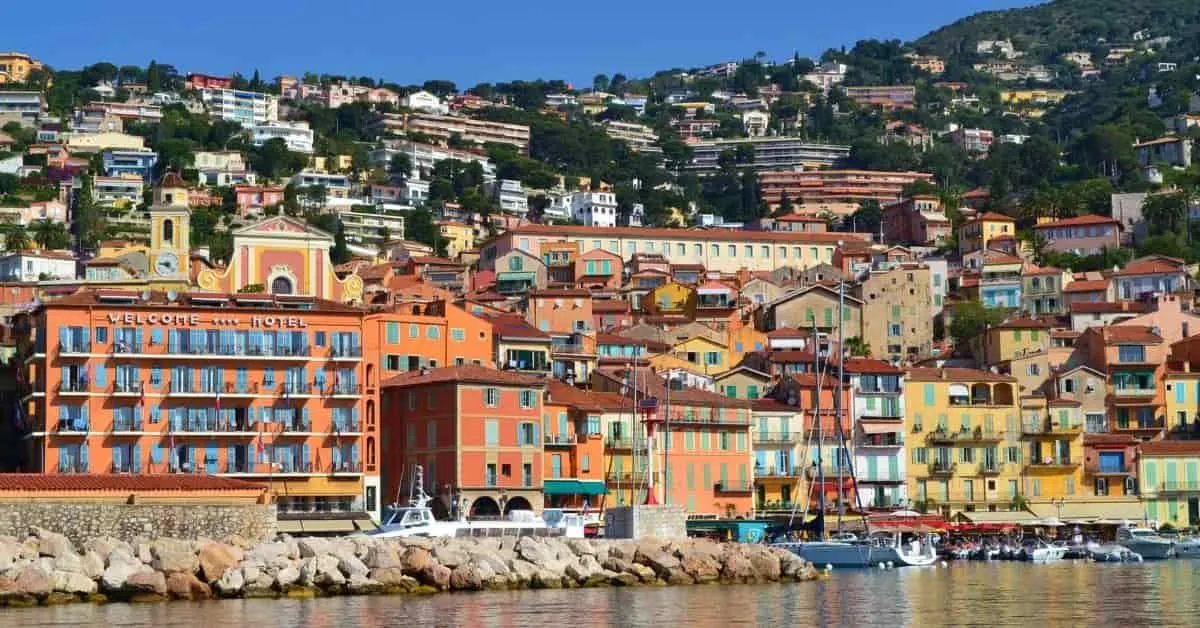 More about the Mediterranean Ports:
If you plan on staying extra days in Europe prior to or post-cruise, be sure to get at least one converter for your electronics.
Trains are unpredictable. They will stop for no reason and can cause your trip to be off schedule.
Pickpockets will look just like you. Be wary of strangers and never ask one to take your picture. You might never see your camera again.
If you are handed a small card asking for money, don't take the card. They will want it back… with some money.
Our go-to book was Rick Steve's Mediterranean Cruise Ports. I carried it with us to every stop we made and found it very informative!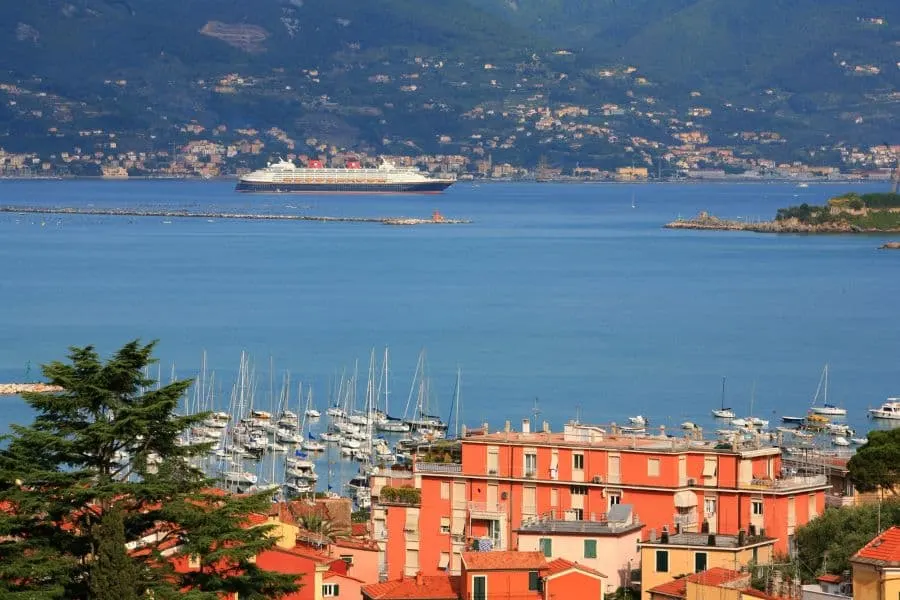 Disney Mediterranean Cruise Ship
The Mediterranean Cruise itself is just like any other cruise you would take with Disney. Same great staff, onboard activities, accommodations, and food.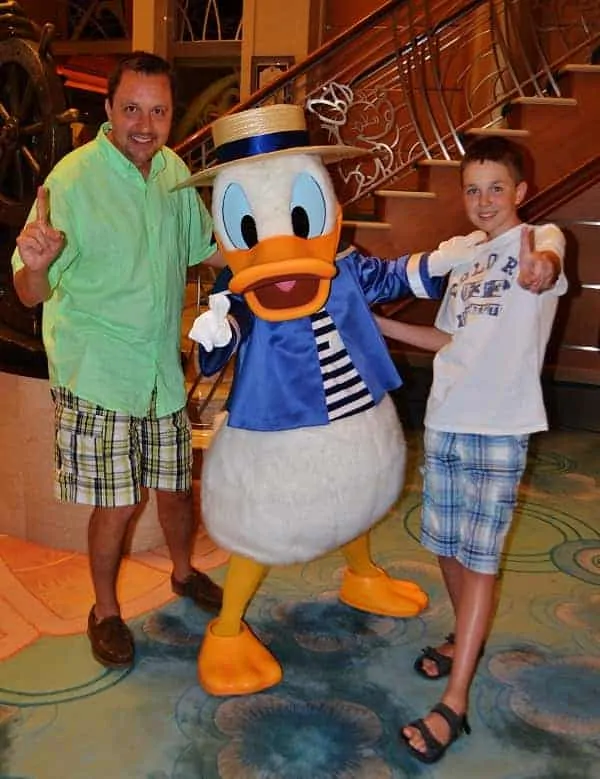 Disney Characters will be dressed up in costumes based on port! Great photo-op opportunities.
There is one formal night (not all that formal, really) and a pirate night followed by fireworks.
They have movies in English and Spanish. Be sure to know which one you are going to (this information will be on your Disney Navigator App! The theater is small, so get there early. Movies fill up fast, especially first-run movies. I'm talking, about people sitting on the stairs. Yes, it is that packed and they do not allow you to save seats.
Pack smart. Bring only what you need. Vary your luggage. We heard stories of airlines losing all luggage (those out of Heathrow were the worst), so make sure you have cameras, electronics, medications, and basic clothing in your carry-ons. Be sure to read our Mediterranean Cruise packing list.
There are laundry rooms on the ship so you can wash your items as needed.
You will get FREE Disney Shampoo, Conditioner, Lotion, and Bar Soap in your stateroom. When you run out, they will give you more.
There will be a powerful hairdryer in a desk drawer.
There are 2 FREE Disney Cruise Line postcards on the desk. Stamps can be found at post offices (and some convenience stores) at each port of call.
We had a fabulous time on our Disney Mediterranean Cruise! What questions do you have about sailing to Europe with Disney?