(Note: The links in this post are affiliate links, and we will be compensated when you make a purchase by clicking through our links. Read our disclosure policy here.)
People often ask me why we cruise so much. We love to cruise with Disney Cruise line because we know what to expect; great customer service, wonderful accommodations, best food ever and the kids always have something fun to do! If you are planning a Disney Cruise, we have some great Disney Cruise tips & secrets to share with you.
20 Disney Cruise Tips You Will Want to Know:
1. Rooms are not ready until 1:30. Your luggage may not arrive until much later. Pack what you need in your carry on, including a bathing suit so you can enjoy the pools!
2. There is a pin trading night on board where many of the ships crew allow you to trade off of their lanyards.  It is only one night (usually the end of the cruise) and lasts for about one hour.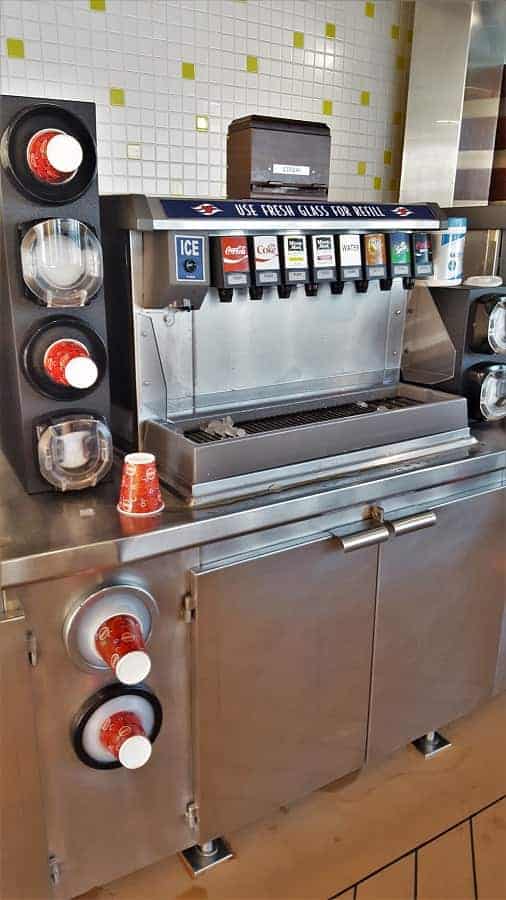 3. Soda, Coffee & Tea are FREE at the beverage stations. If you buy canned soft drinks at the bar or at concession stand will cost you money. Bring your own drinks to the show/movie/ poolside!
4. You can bring your own wine & beer instead of purchasing it on board. There is a $25 uncorking fee that is non-negotiable if you want to drink your wine at dinner. While this fee is high, it is cheaper than the wine on board.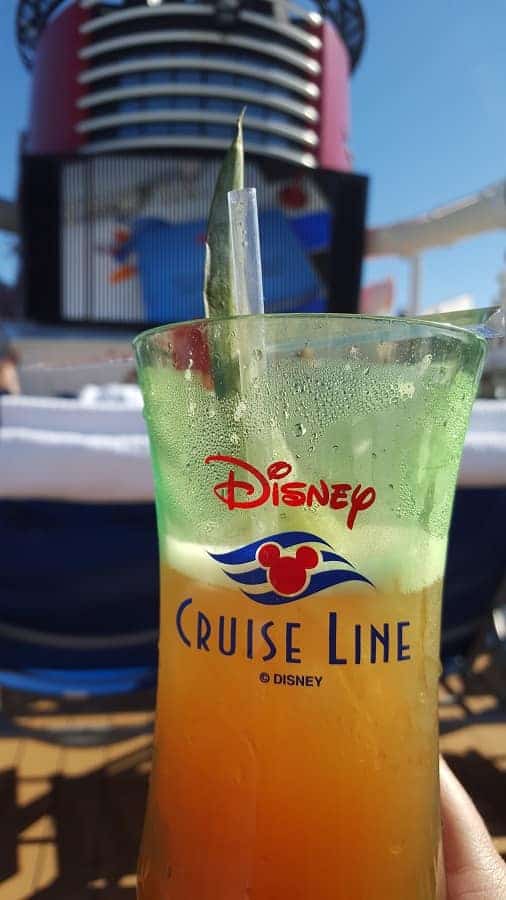 5. The drink of the day is about $4 less than all other alcoholic drinks. There is a drink of the day EVERY DAY and it is usually a really good mixed cocktail.
6. Kids meals are served before adults. This is because many parents choose to have the kids leave for the kids club after they eat. If you don't plan on having your kids leave, you may want to tell your server to bring their meals when you have yours.
7. Stateroom doors are magnetic. Feel free to decorate with Disney magnets! It will make finding your room that much easier!
8. When the ship is at port, the stores are closed.  Be sure to get what you need before the ship docks!
9. You can bring your luggage on board the ship and you can also take it off when you disembark. 
10. Every Disney Cruise has a Pirate Night. Get your pirate gear before you arrive; it will be much cheaper.
11.  Gratuities are included in bar purchases. Pay attention to the bar tab so you don't double tip (unless the service is just that good).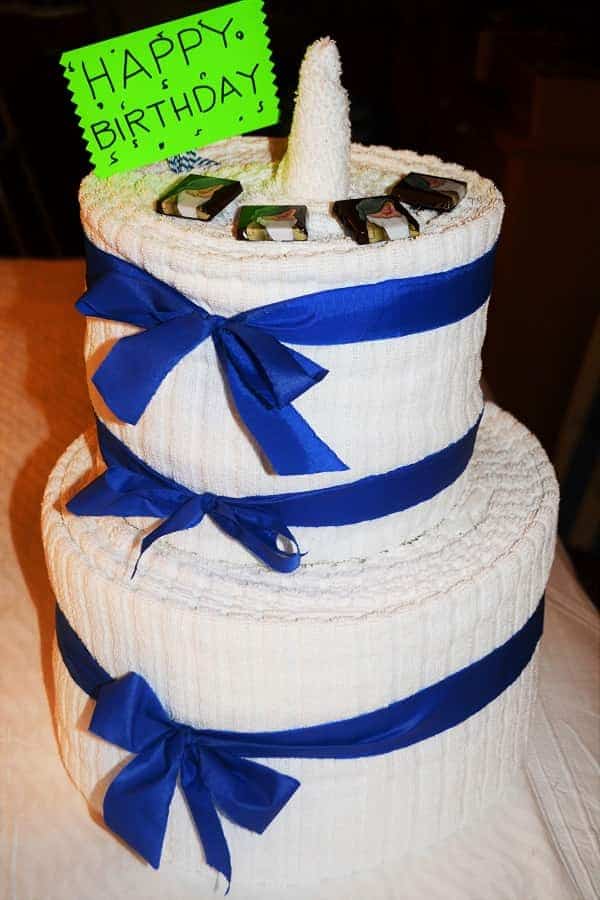 12.  If you are celebrating a special occasion, let your steward know.  They will make it special!
13. Disney will provide you with soap, shampoo, conditioner and lotion. It's the good stuff too!
14.  You can bring your own snacks and bottled water on board. You can even bring a case of water or your favorite soda.
15. Room Service is Free.  The room service menu contains things you might not otherwise get on the cruise!  We love to order coffee and pastries the night before so they can be delivered when we wake up!
16. Order what you want on the dining menu, but know that you can pretty much get anything you want. Does your kid want fries, but it isn't on the menu? One of our best Disney Cruise tips is to just ask for what you want! Disney wants to make you happy & will go out of their way to accommodate picky eaters!
17. Participate in the FREE on board family activities like Trivia.  Winners often get free Disney Cruise Line swag. We've gotten water bottles, key chains & even baseball caps! 
18.  There is FREE self-serve ice cream on the ship & at Castaway Cay. You can use a cup from the drink station & soda to make your own float!
19.  Want to see the show, but too tired to attend? No worries. The show will be on your stateroom TV.
20. Guest services has a Hidden Mickey challenge that will keep your kids (and you) busy.
What other Disney Cruise tips & secrets do you have about traveling on a Disney Cruise?
Read on to find more Disney Cruise information.
Looking for Disney Cruise Line deals?
(Visited 4,950 times, 50 visits today)