If you are planning a Disney Cruise for this year, you will undoubtedly have a magical time. But what if I told you that I have some Disney Cruise Secrets that will help you have an even better cruise experience?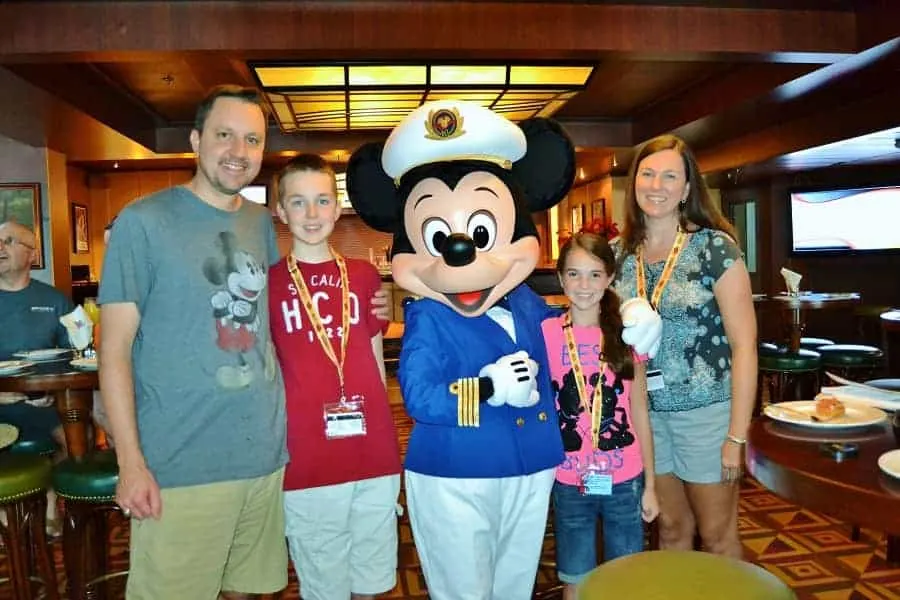 We are Castaway Club Gold members.
That means that we have cruised with Disney over five times (eight to be exact).
Because we are frequent cruisers, we have learned some great Disney Cruise secrets that first-time cruisers might not be aware of.
Heck, you don't even have to be taking your first Disney Cruise to take advantage of all these tips!
These are things that EVERYONE on a Disney Cruise should know about so please share it with your friends!
20 Disney Cruise Secrets You Will Want to Know: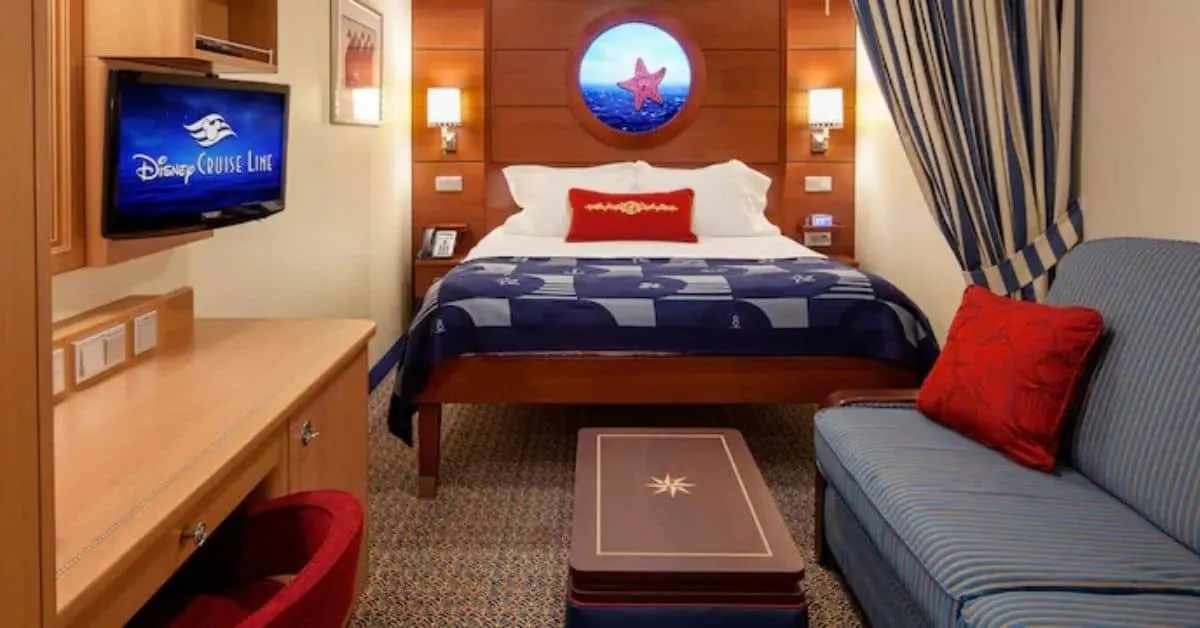 1. Disney Cruise State Rooms are not ready until 1:30.
Your luggage may not arrive until much later.
Pack what you need in your carry-on bag, including a swimsuit so you can enjoy the pools while you wait for your room to open!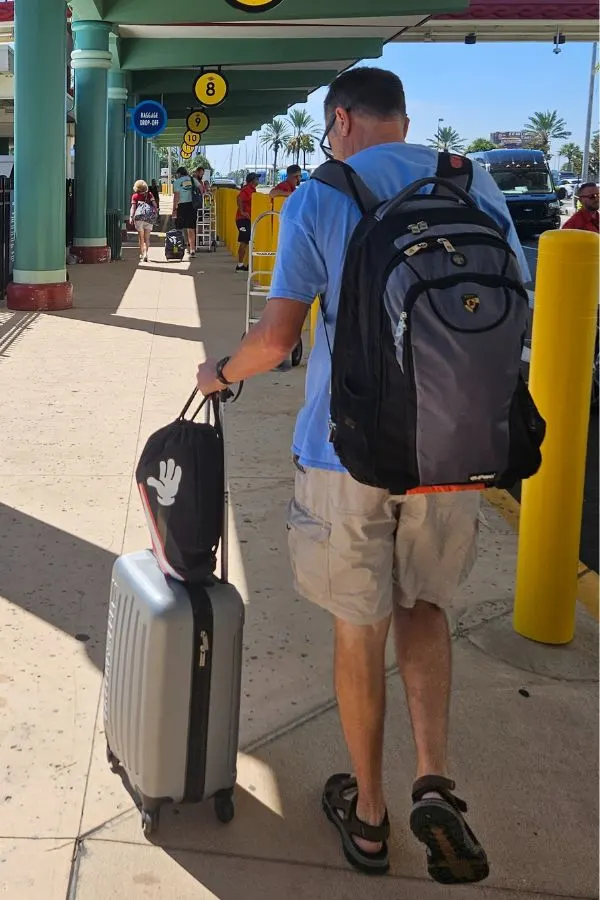 2. You can bring your luggage on board the ship and you can also take it off when you disembark.
If you have a late check-in time for the cruise terminal (like 12:30 or later) you might be better off carrying your luggage yourself.
This means you KNOW that you will have your luggage when your room opens.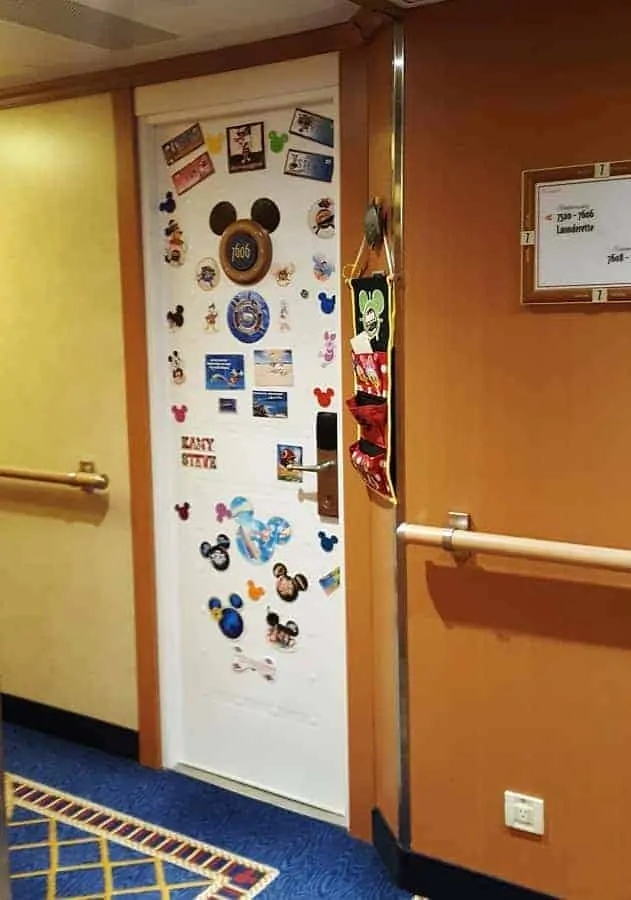 3. Stateroom doors are magnetic.
Feel free to decorate with Disney magnets!
Making your stateroom door stand out will make finding your room that much easier!
4. You can bring alcohol with you!
The Disney Cruise Alcohol policy states that guests 21 years and older may bring a maximum of 2 bottles of unopened wine or champagne (no larger than 750 ml) or 6 beers (no larger than 12 ounces) on board at the beginning of the cruise and at each port of call.
These beverages must be packed in carry-on (not checked) bags or luggage.
While you can consume your adult beverages in your stateroom or carry them with you to shows, movies, and poolside, you will have to pay an uncorking fee to consume wine or champagne you bring on board.
Corking fee is $29.00 per bottle.
5. You can bring your own snacks and bottled water on board.
You can even bring a case of water or your favorite soda.
Just make sure that you pack it in your carry-on luggage.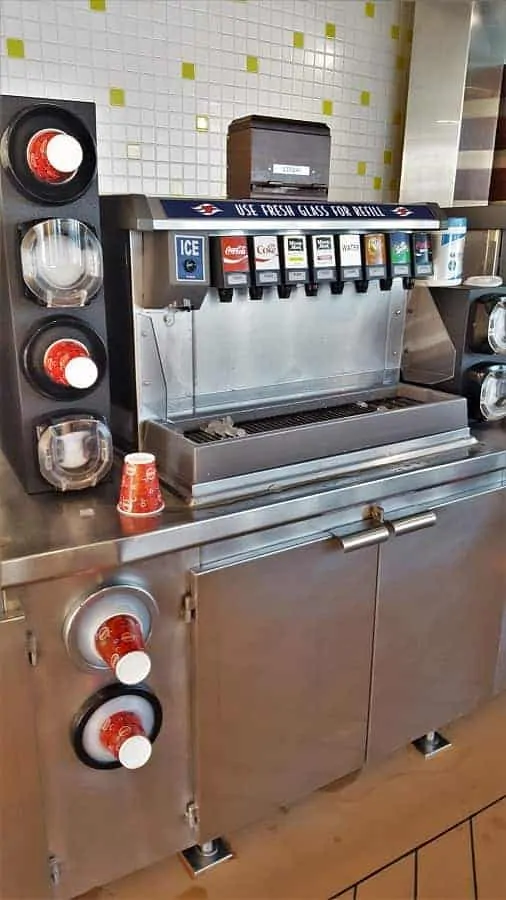 6. Soda, Lemonade, Coffee & Tea are FREE at the beverage stations.
There are two beverage stations near the buffet restaurant.
You can have access to the drink stations as much as you would like.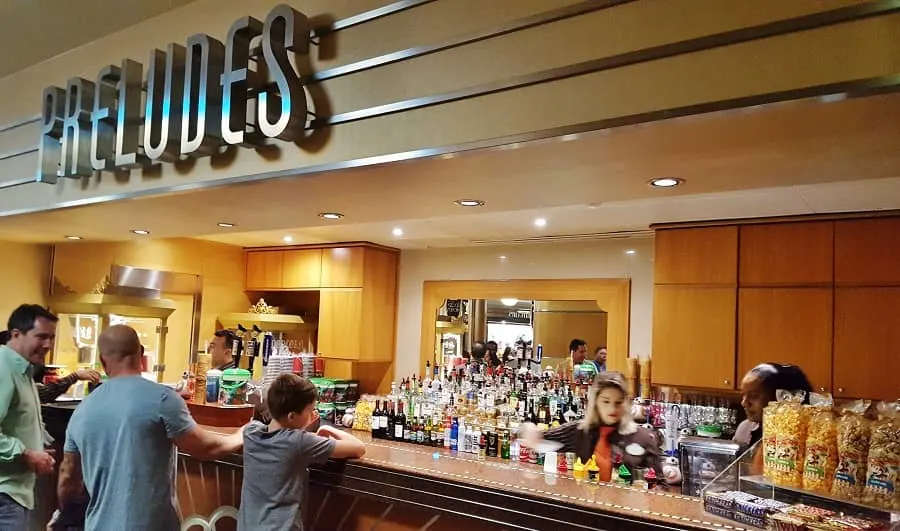 If you buy canned soft drinks at the bar or at concessions, you will be charged.
When attending shows or movies, be sure to go and grab your favorite beverage at the drink machine to bring with you.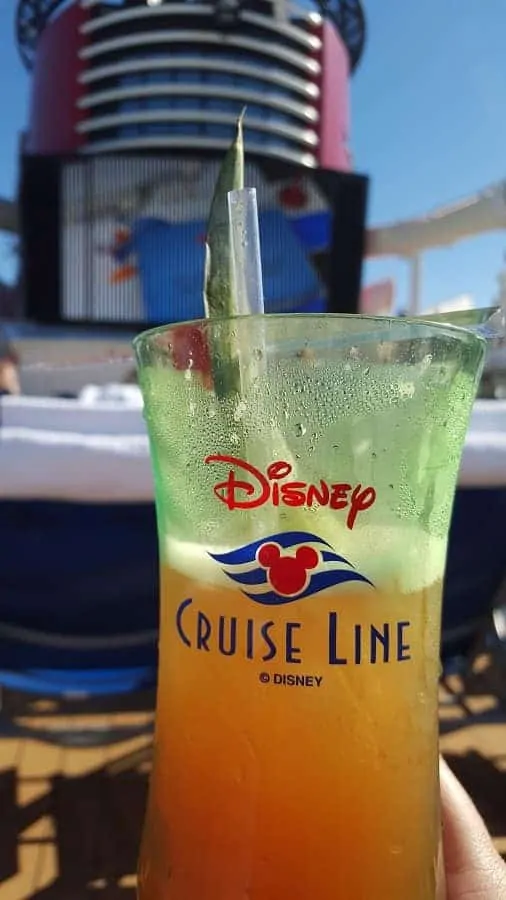 7. The "Drink of the Day" is a discount.
Each day on your cruise, there will be a drink of the day. This drink is about $4 less than all other alcoholic drinks.
The Drink of the Day will be listed on the front page of your Disney Cruise Navigator.
8. Kids can eat first.
Those dining with children will be glad to know that your children's meal will be served ahead of your own (unless your request otherwise).
This is because many parents choose to have the kids leave for the kids club after they eat.
If you don't plan on having your kids leave, you may want to tell your server to bring their meals at the same time as your own.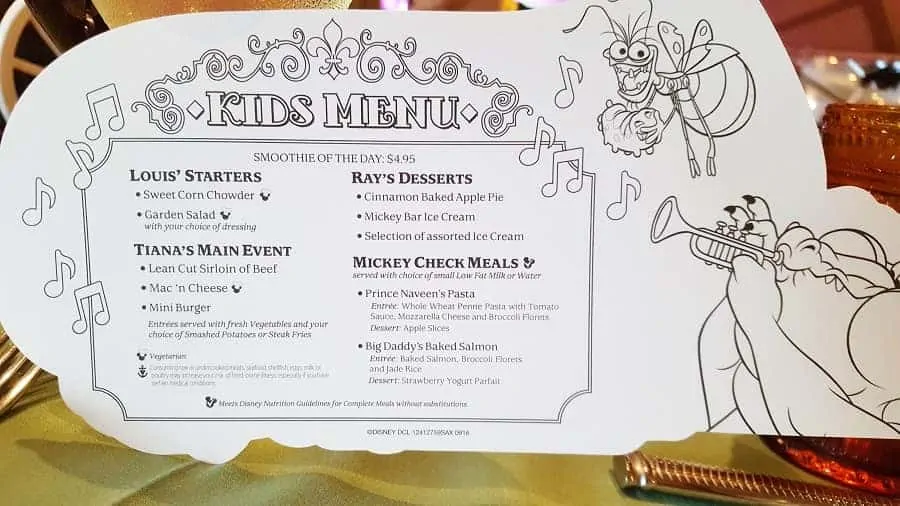 9. You can order things that aren't on the menu.
Order what you want on the dining menu, but know that you can pretty much get anything you want.
Does your kid want fries or macaroni & cheese, but it isn't on the menu? Just ask.
One of our best Disney Cruise secrets is to just ask for what you want!
Disney wants to make you happy & will go out of their way to accommodate picky eaters!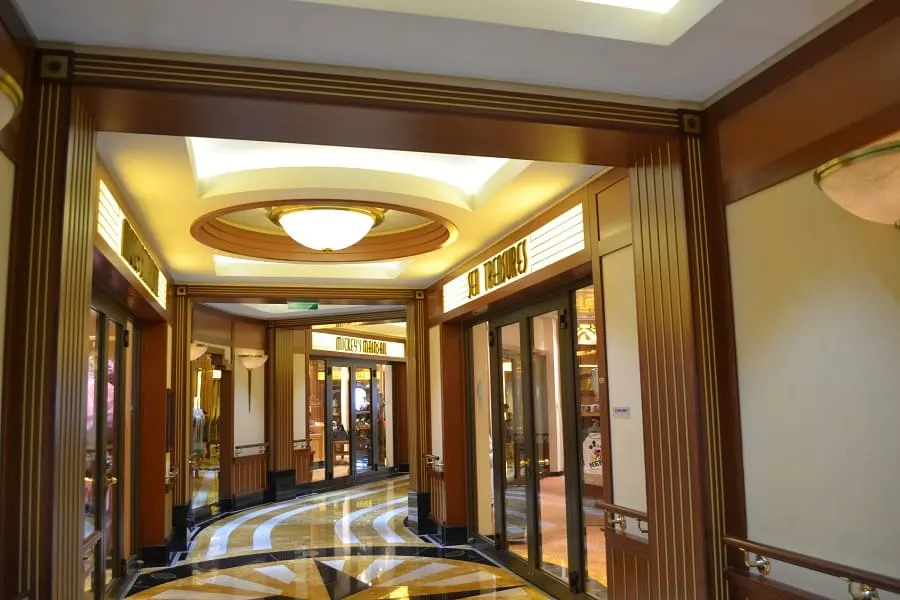 10. When the ship is at port, the stores are closed.
Be sure to get what you need before the ship docks!
Once the ship is in Port, all the shops close down and you won't be able to purchase anything!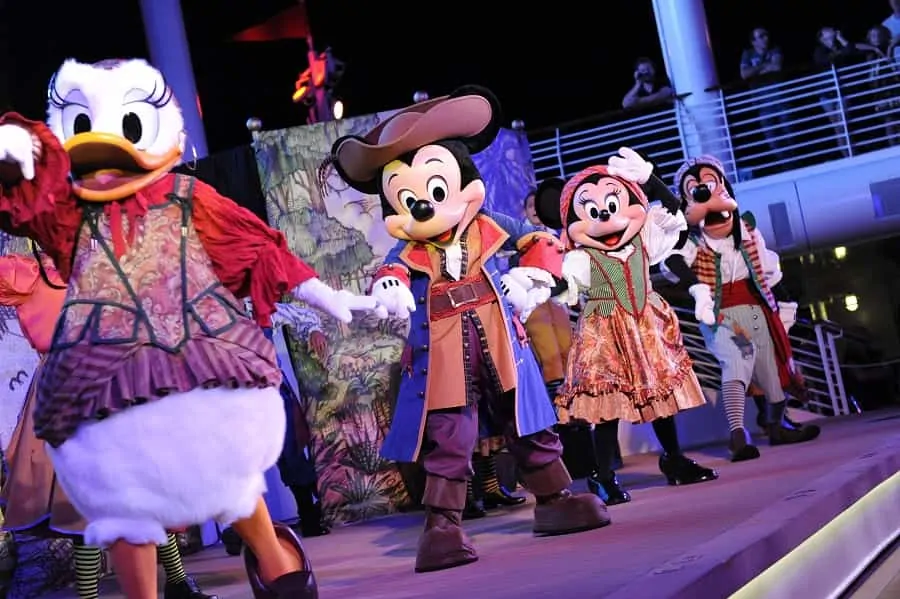 11. Nearly every Disney Cruise has a Pirate Night.
Pirate Night is a night when the ship totally transforms into a pirate ship filled with pirate activities.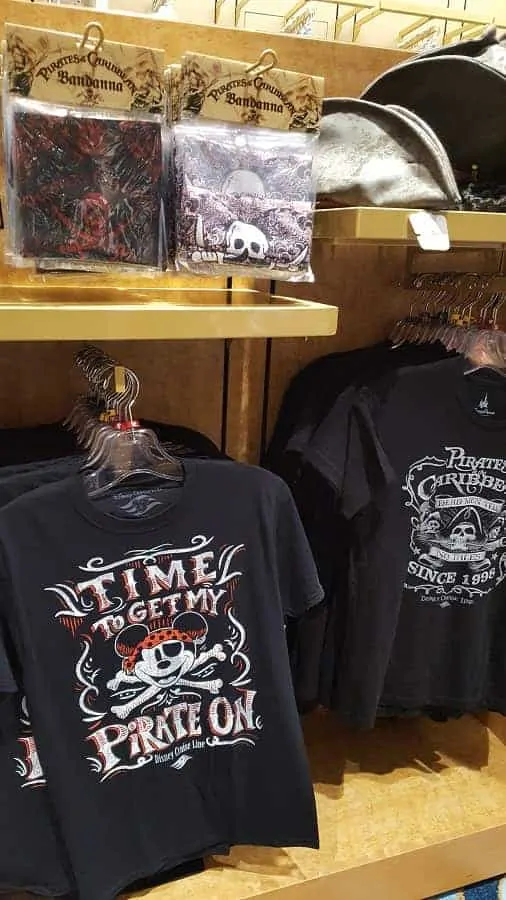 Get your pirate gear before you arrive; it will be much cheaper.
If you do forget to pack something for Pirate Night, there will be items available in the onboard gift shop.
The cruises that do not have a Pirate Night typically have a Frozen-themed night. Usually, this is Alaskan and Norway Cruises.
Find out which one you will have when you book your cruise.
12. Disney Cruise Gratuities are included in bar purchases.
This is probably one of the most important Disney Cruise secrets.
Pay attention to the bar tab so you don't double-tip (unless the service is just that good).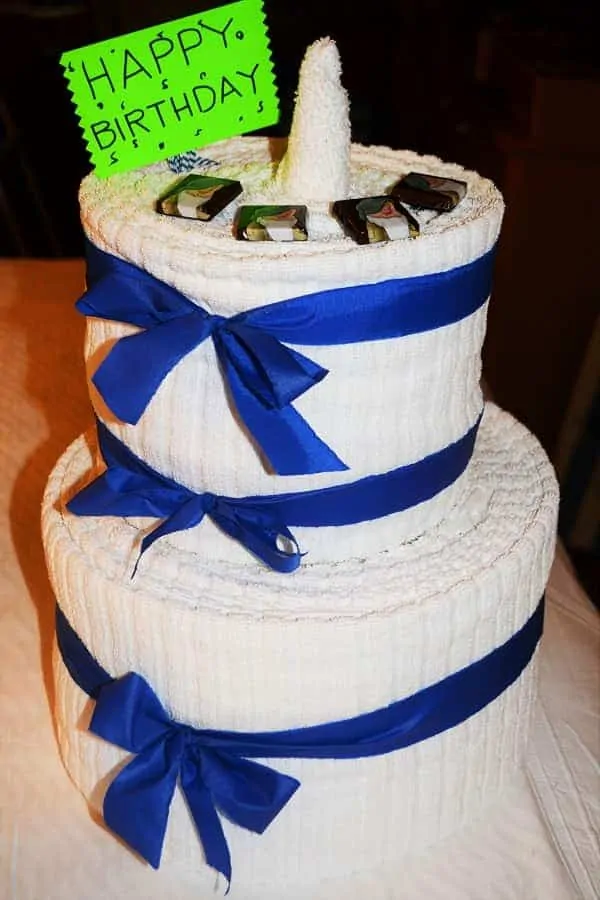 13. Disney Cruise Line will help you celebrate special occasions.
If you are celebrating a special event like a birthday, let your steward know.
They might surprise you with something special in your room!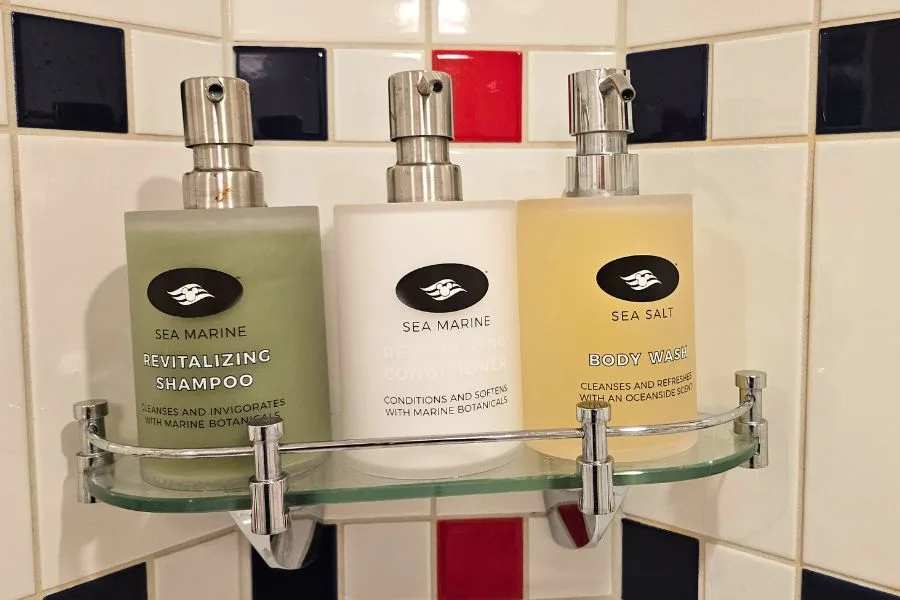 14. Disney will provide you with soap, shampoo, conditioner and lotion.
It's the good stuff too! They will replenish this throughout the cruise.
This will help you when packing for your Disney Cruise because it is one less thing you will have to worry about bringing with you.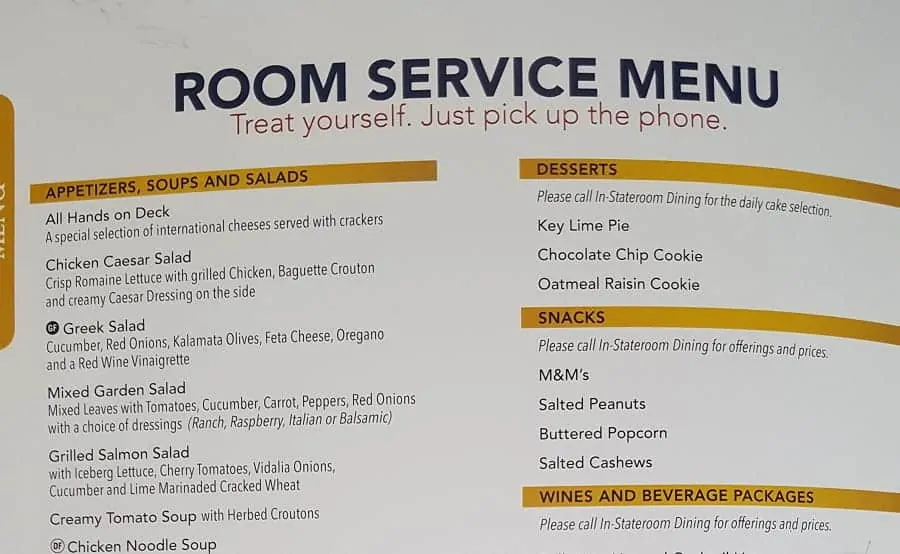 15. Room Service is Free.
The Disney Cruise room service menu contains things you might not otherwise get on the cruise!
We love to order coffee and pastries the night before so they can be delivered when we wake up!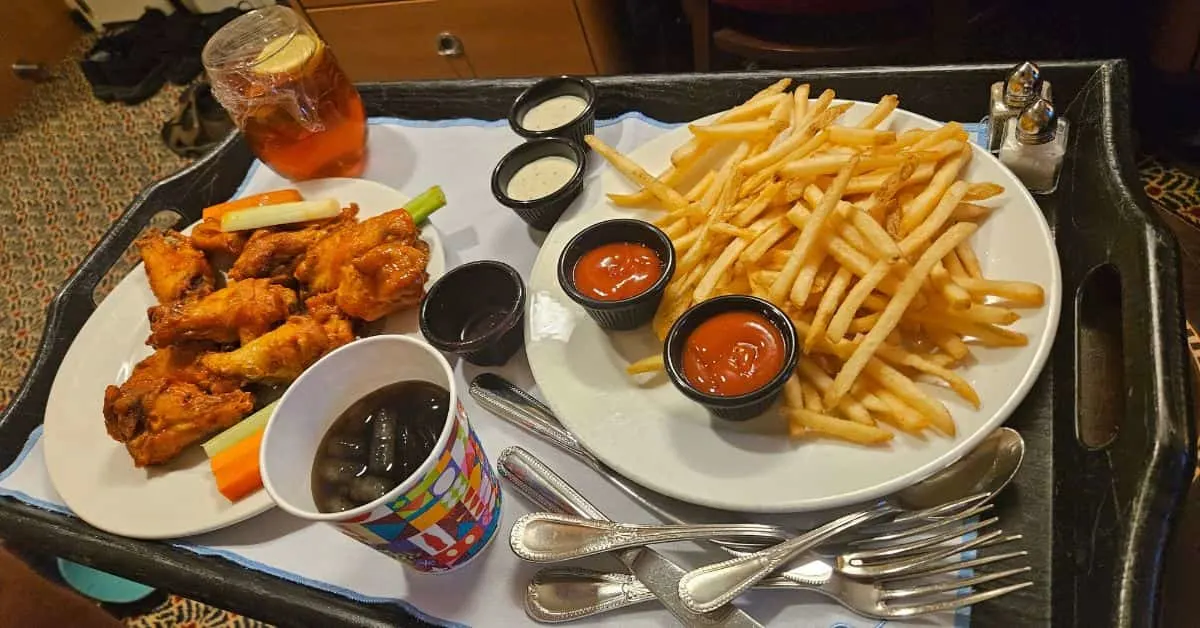 And on nights when you need a heavy snack before dinner, why not order in?
And if you have a sweet tooth before bed, why not order milk & cookies?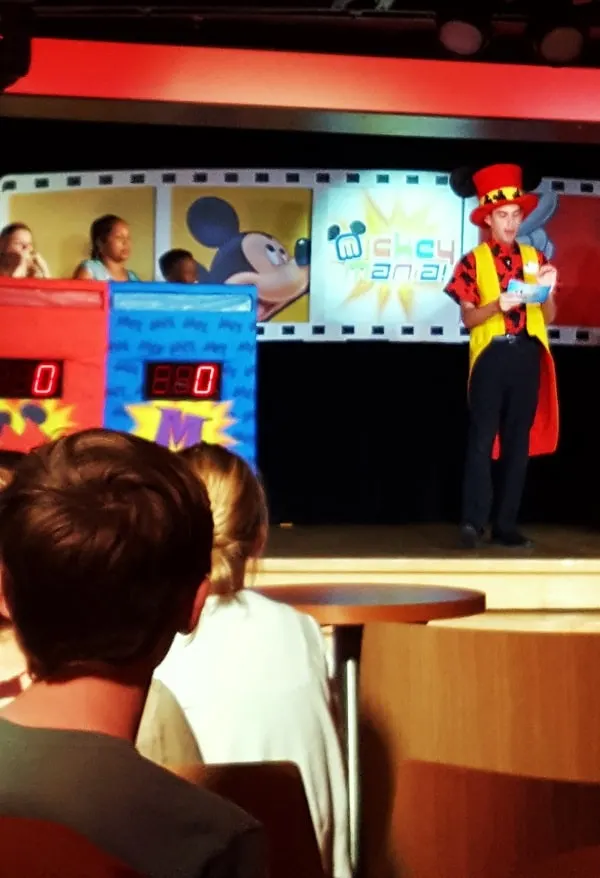 16. You can win FREE Disney Cruise Line swag!
Participate in the FREE on board family activities like Trivia or family game nights and you can win free Disney Cruise Line swag.
We've gotten water bottles, key chains & even baseball caps!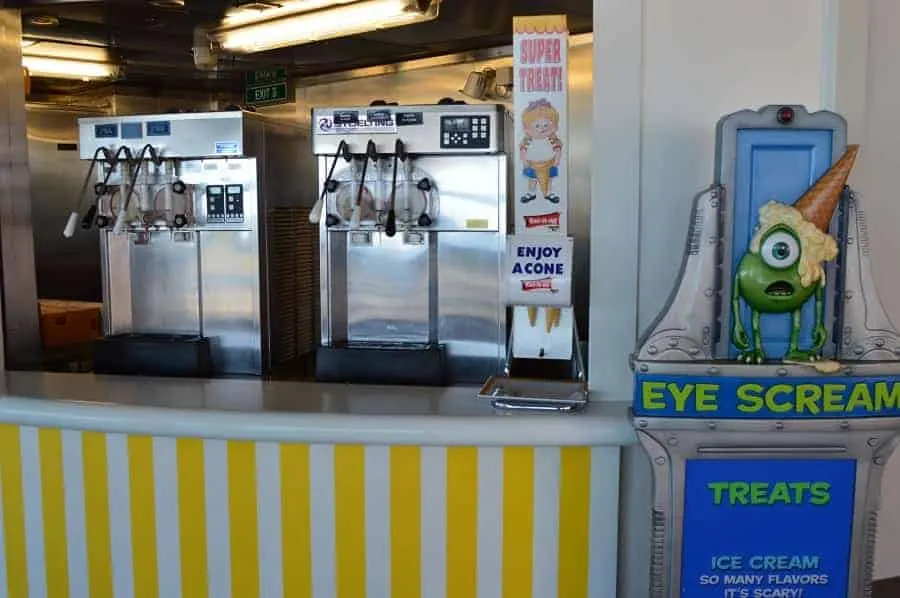 17. There is FREE self-serve ice cream on the Disney Cruise ship & at Castaway Cay.
You can use a cup from the drink station & soda to make your own float or you can bring some sprinkles from home to make your very own sundae!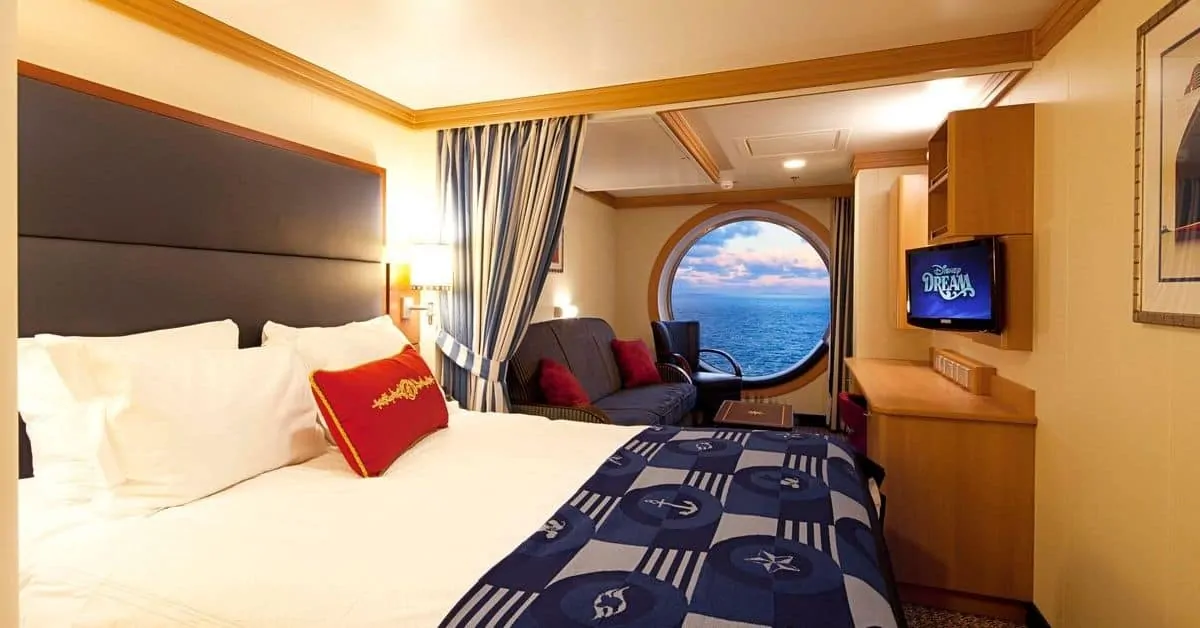 18. Watch Shows on the TV in Your Stateroom.
Want to see the show, but too tired to attend?
While I wouldn't advise missing any of the shows, you can still see them if you can't make it to the theater. Shows broadcast on your stateroom TV.
19. Guest Services has a Hidden Mickey challenge that will keep your kids (and you) busy.
Otherwise, I would suggest you grab a copy of Hidden Mickeys Go to Sea.
It's so much fun to search the ships for these little hidden treasures!
20. There is a pin trading night on board!
If your kids love to pin trade, there is a pin trading night on board where many of the Ship Crew allow you to trade off of their very own lanyards.
It is only one night (usually the end of the cruise) and lasts for about one hour.
We have gotten some pretty amazing pins at these events.
What other Disney Cruise secrets do you have for those families taking a Disney Cruise?