Are you a seasoned Disney cruiser? Think you know all there is to know about Disney Cruise Line? Read through all these Disney Cruise Secrets and see if you learn something new.
10 Disney Cruise Secrets You Probably Don't Know
1. If you haven't already noticed, the Disney ships have a unique look that make them easy to spot at port. Each are painted in Mickey Mouse inspired colors.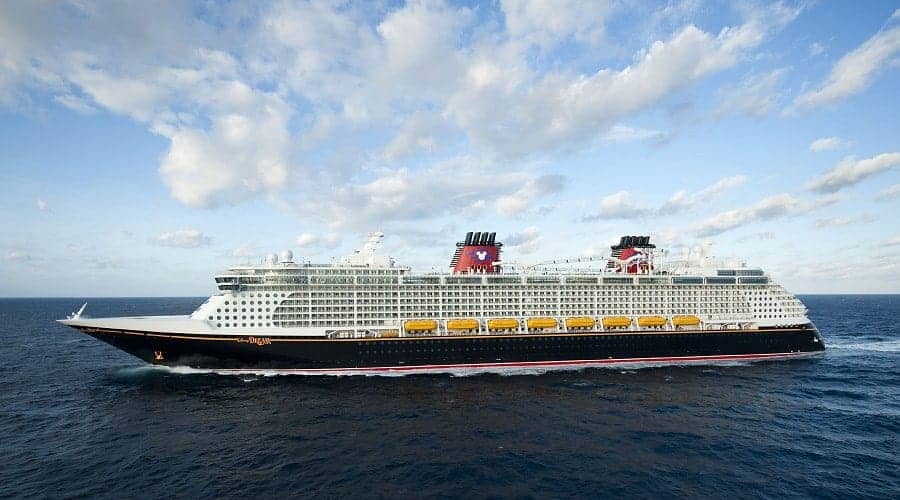 They all have a black hull, white superstructure, yellow trim and two giant red funnels with a Disney Cruise Line Mickey Mouse logo.
2. Disney Cruise Line was the first cruise line to have yellow lifeboats. In order to do this, Disney had to ask permission from the U.S. Coast Guard.
3. One of the trademarks that Disney uses when it is about to leave port is to play the first seven notes of the "When You Wish Upon a Star" song melody.
4. The Disney Magic and Disney Wonder are both longer than Main Street U.S.A at the Magic Kingdom in Walt Disney World.
5. The Disney Fantasy and Disney Dream are longer than the height of the Eiffel Tower in Paris.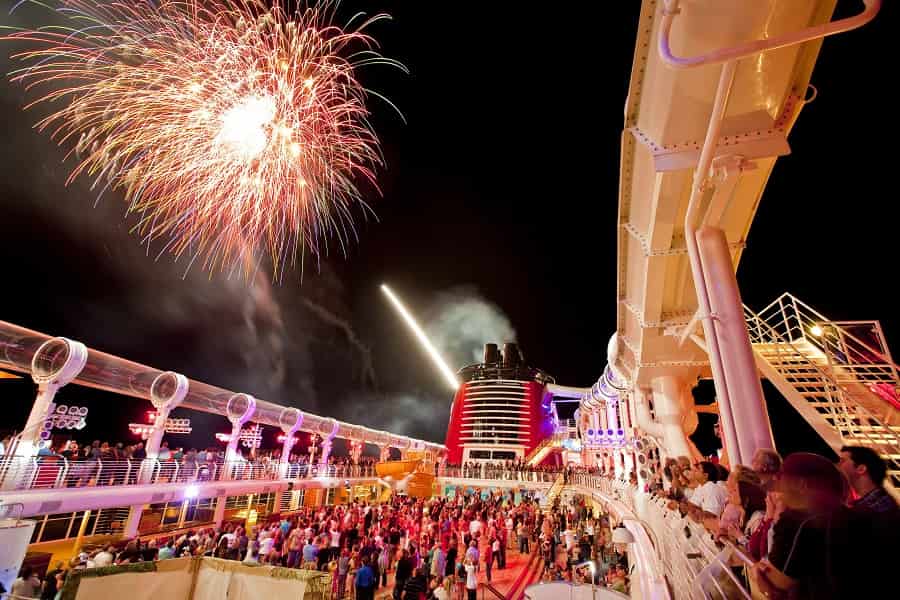 6. Disney Cruise Line was the FIRST to have Fireworks at sea!
7. Most staterooms on Disney ships have a split bath. A sink and tub/shower are in one room and a sink and toilet in another.
8. The swimming pools on Disney ships are heated when the water temperature drops below 75 degrees.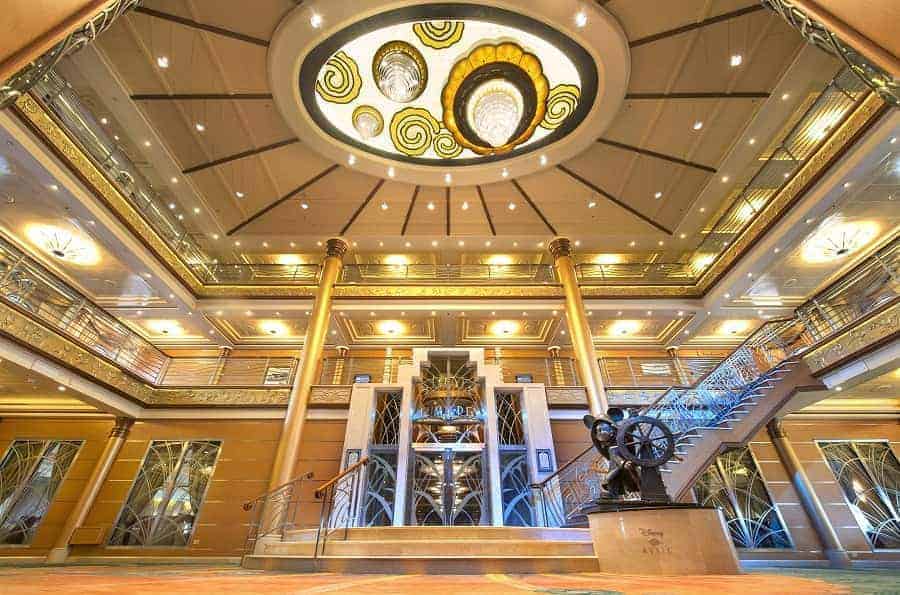 Courtesy Disney Cruise Line
9. The Disney Magic and Disney Dream interior is in the art deco style, while the interior on the Disney Wonder and Disney Fantasy is in the art nouveau style.
10. Each Disney Cruise Line ship has an atrium lobby statue celebrating a classic Disney character.
Fantasy: Minnie Mouse
Dream: Donald Duck
Magic: Mickey Mouse
Wonder: Ariel
Disney Cruise Line currently has four ships in its fleet, but they will soon expand with the Disney Wish coming in 2022. This ship will have the best features of the other four with some new enhancements that we'll be excited to share with you once we know more!
So how many of these Disney Cruise secrets were you aware of? Did you learn anything new?