Are you planning a Disney Mediterranean Cruise and unsure what to pack? Packing for a trip to Europe can be daunting! Luckily, we've been on two Mediterranean cruises and have compiled a great 7-Day Disney Mediterranean Cruise packing list which includes a few things you might not realize you need.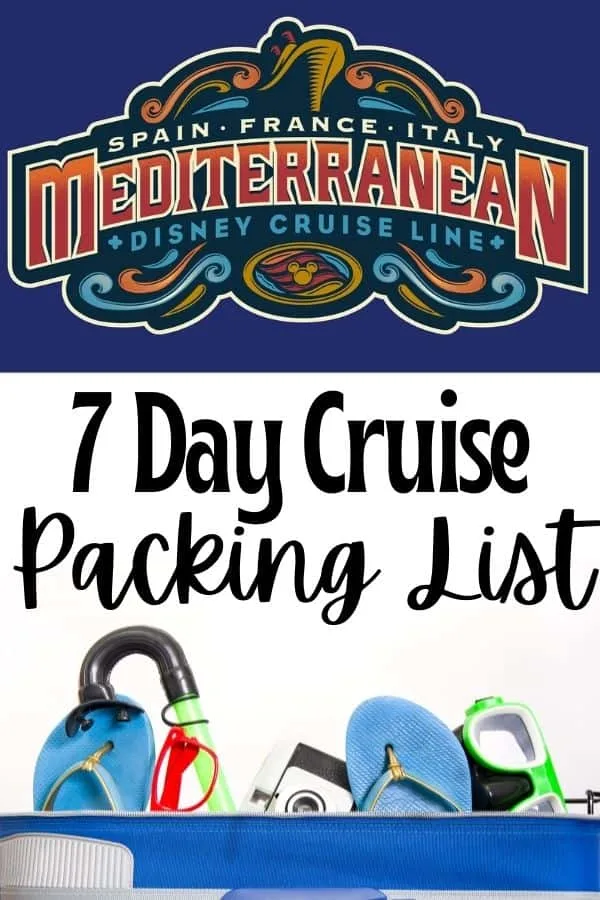 Disney 7 Day Mediterranean Cruise Packing List
Documents
You should pack a copy of your Passport along with your original Passport in the event you lose it. Also, don't forget your Drivers License and a Credit Card. Make sure you know the PIN number of your credit card in case you need to withdraw cash.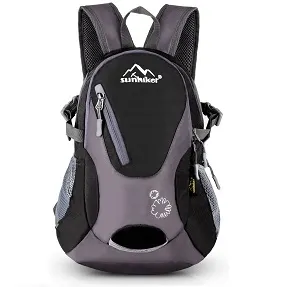 Backpack
You will want a backpack that is lightweight, but sturdy. This will be your day bag for cruise excursions.
Choose one that is waterproof in case it rains and has plenty of pockets and a water bottle holder.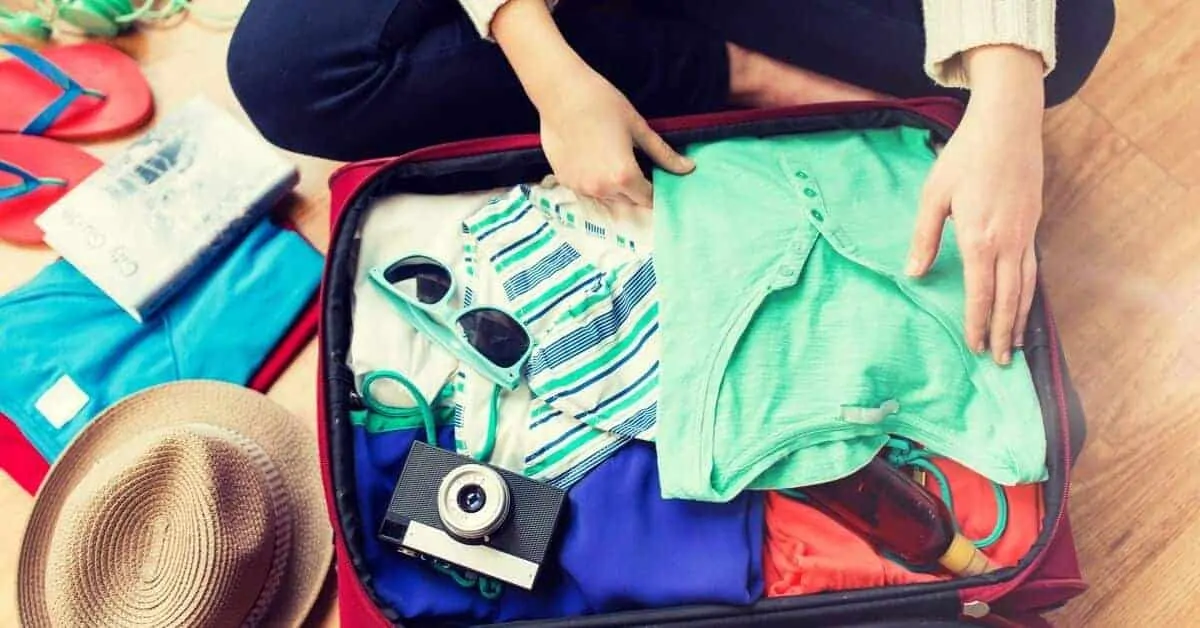 Mix & Match Clothing
Pick outfits that can be worn in several different ways to achieve different looks.
Be sure to pack a Casual Maxi-style Dress for women/girls and Khaki Pants for men/boys that can be worn on the ship for a casual dinner or on an excursion.
Bring a Shrug Sweater &/or Scarf. Many churches will not permit you to walk in with exposed shoulders & arms (and sometimes legs).
Having a scarf that can be draped over your shoulders or a lightweight shrug should help you avoid having trouble going into sacred areas.
Try to stick to 1 pair of walking shoes, 1 pair of sandals/flip-flops, and 1 pair of dress shoes.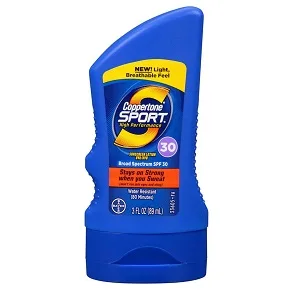 Hat, Sunglasses & Sun Screen
Let's face it, the last thing you want on your vacation is a sunburn. Make sure that you pack a small travel-size sunscreen, hat and more than one pair of sunglasses (in case you lose them or break them).
Money Belt
Not to scare you, but pick-pockets are rampant overseas. Be safe and carry a Money Belt that can be hidden under your shirt.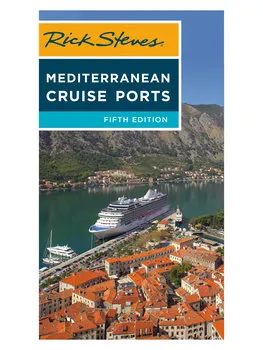 Pocket Guide Book for the Port
While you may choose pre-booked excursion, there will be times when you might want to venture out on your own.
It would be helpful for you to have a guidebook with useful information. This is the book I use: Rick Steves' Mediterranean Cruise Ports.
Cloth Napkins
Most public European bathrooms will have toilet paper and a sink. What you probably will not find is soap or a way of drying your hands.
A cloth napkin does the trick. Just be sure to grab some paper napkins from the cruise ship.
Hand Sanitizer
See above.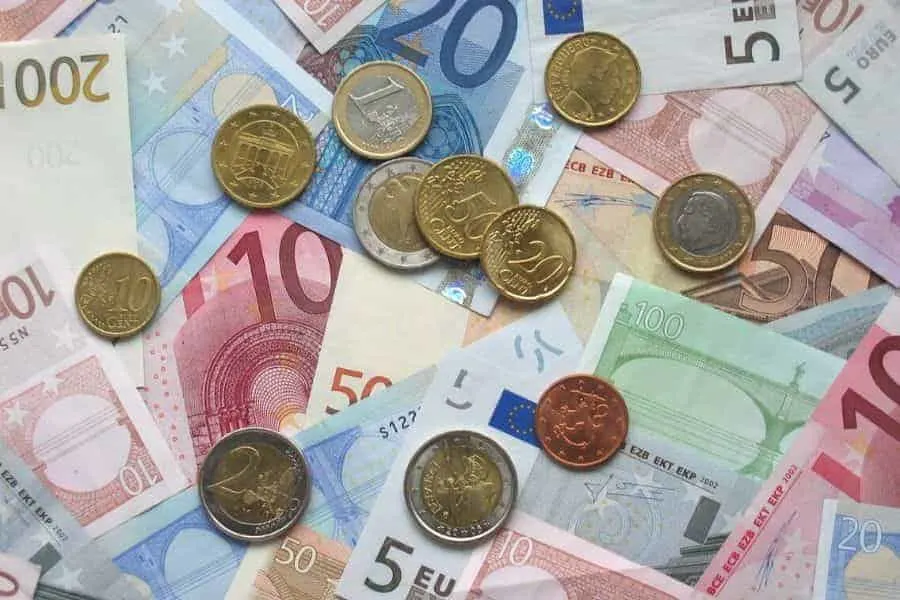 Pocket Change in Euros
Often we think about getting bills, but don't always think about getting coins.
Most public bathrooms in Europe are NOT free.
You will be required to pay with coins and usually, it is one Euro.
Make sure you have plenty of Euros so you aren't scrambling when you have to go.
SeaBands
If you are prone to seasickness (and even if you are not) you should read our post on how to prevent motion sickness on a cruise.
Many people go to their doctor to get the little patches to wear behind their ear, but if you don't have time to see your doctor, you can purchase SeaBands.
These little bracelets work with your pressure points in your body to naturally prevent seasickness.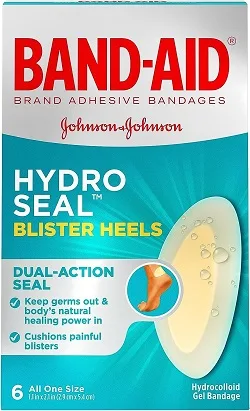 Blister Band-Aids
You will be walking A LOT.
Even if you do have the most comfortable walking shoes in the world, the last thing you want to do is have to search for band aids on your vacation in Europe!
Buy some regular one and also a few Blister Bandaids, just in case.
Laundry Detergent/ Tide Pen
All Disney ships have a laundry room on each floor.
You might want to do a load of laundry and if you don't want to waste money buying it on the ship, just bring a few Tide pods with you.
I would also suggest bringing a Tide pen or some Shout Wipes too.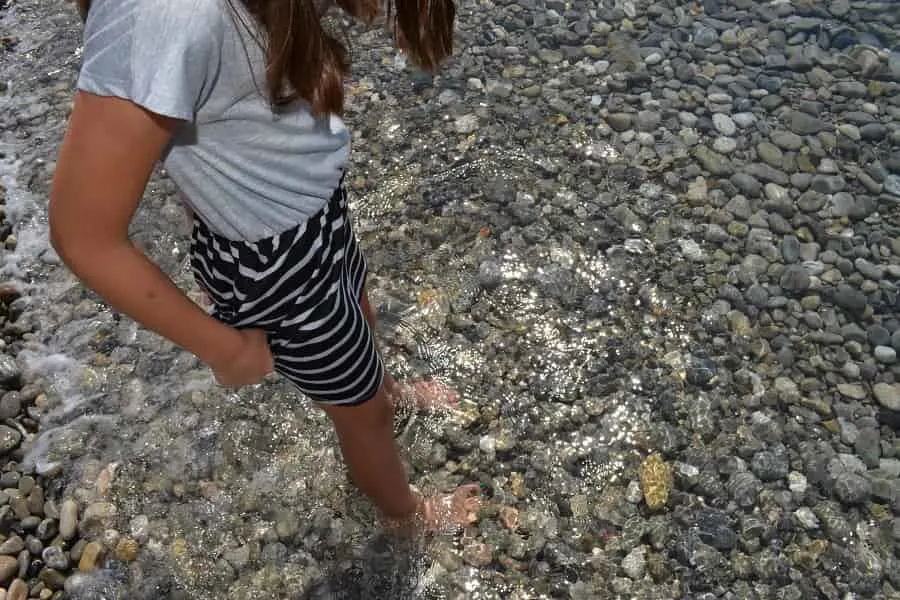 Swimwear & Water Shoes
Many beaches in the Mediterranean are rocky, so water shoes will really help keep your feet from being torn up.
Melatonin
Jetlag can put a hamper on your vacation and add the fact that it doesn't get dark in the Mediterranean until 10pm, and you might find yourself having a hard time winding down.
If you have a hard time getting to sleep, you might want to try Melatonin.
Take it a few hours before you're ready to sleep and it allows your body to rest naturally.
What other items should I add to my packing list for a Disney Mediterranean Cruise?