All Disney cruise ships are pretty amazing and each has different features that sets it apart from the others in the fleet. Wondering what makes the Disney Dream so impressive? They have some great Disney Dream activities for kids.
These activities are things that all kids will enjoy regardless of their age. This ship truly does have something for everyone!
Top 5 Disney Dream Activities for Kids
Mickey's Midship Detective Agency Game
Aquaduck
Funnel Vision Pool Side Movies
Goofy Sports Deck
Kids Clubs: Oceaneer Club & Lab, Edge & Vibe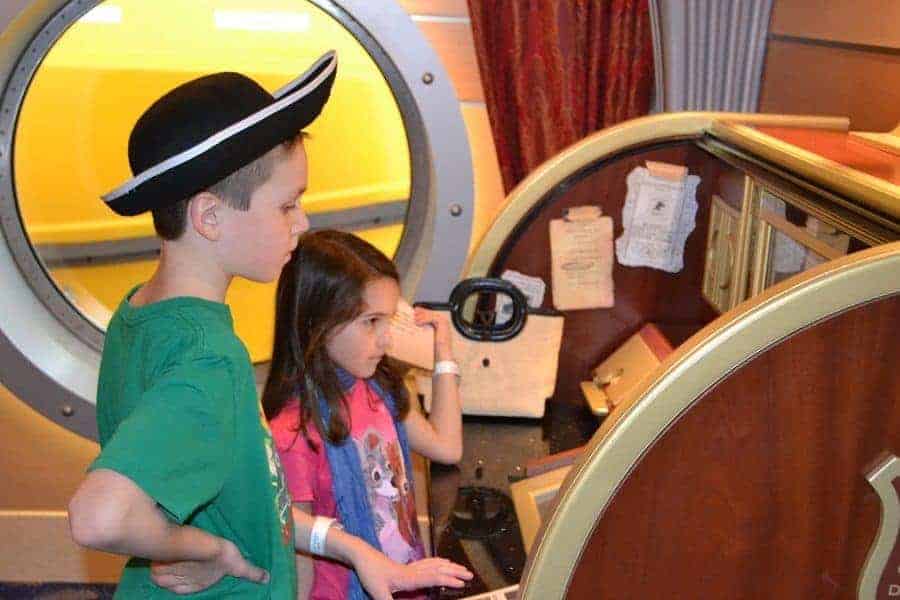 Mickey's Midship Detective Agency Game
My kids had a blast with Mickey's Midship Detective Agency Game on board the Disney Dream.
The interactive Mickey's Midship Detective Agency Game is a game the kids can play while on the ship at their leisure during the course of the cruise.
They register (midship) and get a map and detective badge that helps them interact with artwork throughout the cruise ship.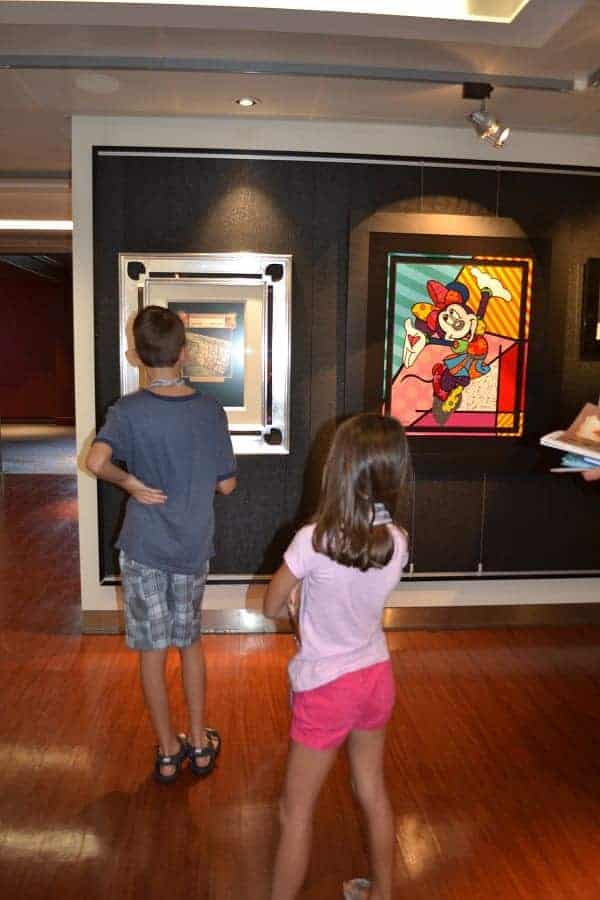 Each Midship Detective Agency game has guests solve a mystery that involves Disney (or Muppet) characters and hidden clues.
The clues are attached to artwork that comes alive once their Detective badge is used.
The best part of this game is that kids/families can complete the game at their own pace while getting a chance to also explore the cruise ship.
Disney Aquaduck
With two pools and two slides, the kids will be busy on the main pool deck. One of the top Disney Dream activities for kids is the AquaDuck.
Two people can ride in a 2-seater inner tube on the 765-foot water-coaster ride that takes them on a fun (not scary) around the ship.
The AquaDuck is a one of a kind water ride that not only takes you around the ship but over the ocean for a brief period of time.
There is plenty of dips in this water-coaster that make it fun for young and older kids (and their parents too).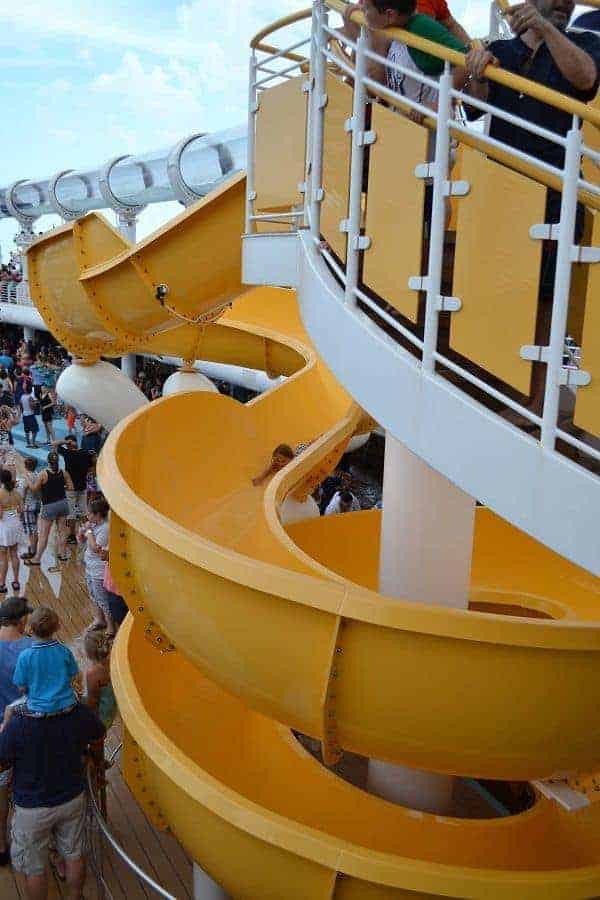 Kids will also enjoy the yellow slide that appears to be held in place by a giant Mickey Mouse hand!
Keep in mind, this slide is for kids only (up to 5'4).
Funnel Vision Pool Side Movies
There is nothing quite like being able to see movies by the pool on the Funnel Vision screen.
The Disney Dream plays several kid-friendly movies throughout the day and night along with Disney Trivia.
You can also watch newly run movies at Buena Vista Theater!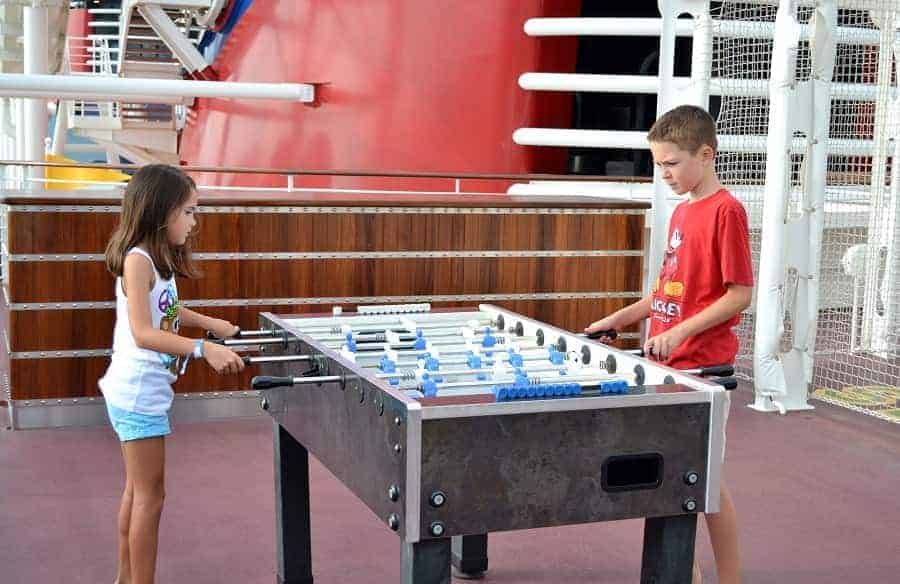 Goofy Sports Deck
When it comes to outdoor sporting activities, Disney Dream has quite a few!
Kids can play ping pong, shuffle board, putt putt golf or play a game of basketball.
All of this is included in the price of your Disney cruise!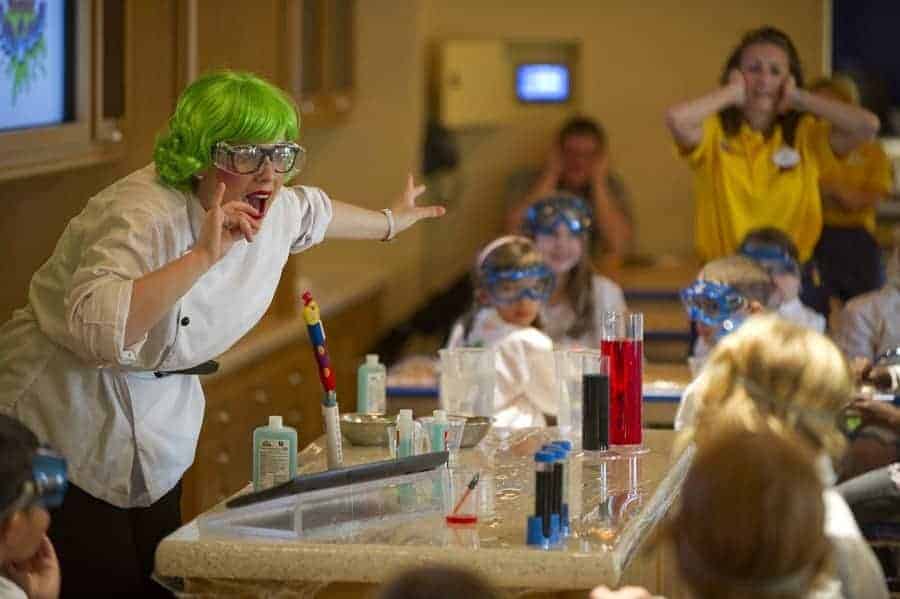 Kid Clubs
Kids will love all the cool games and learning programs at the Disney Oceaneer Club and Lab.
While kids can be dropped off, there are many hours when parents and kids can play together!
The Disney Dream has a very cool Star Wars themed play space in the Oceaneer Club.
Kids can pretend to fly the Millennium Falcon, play alongside R2D2 or just hang out in what looks like a spacecraft from the movies!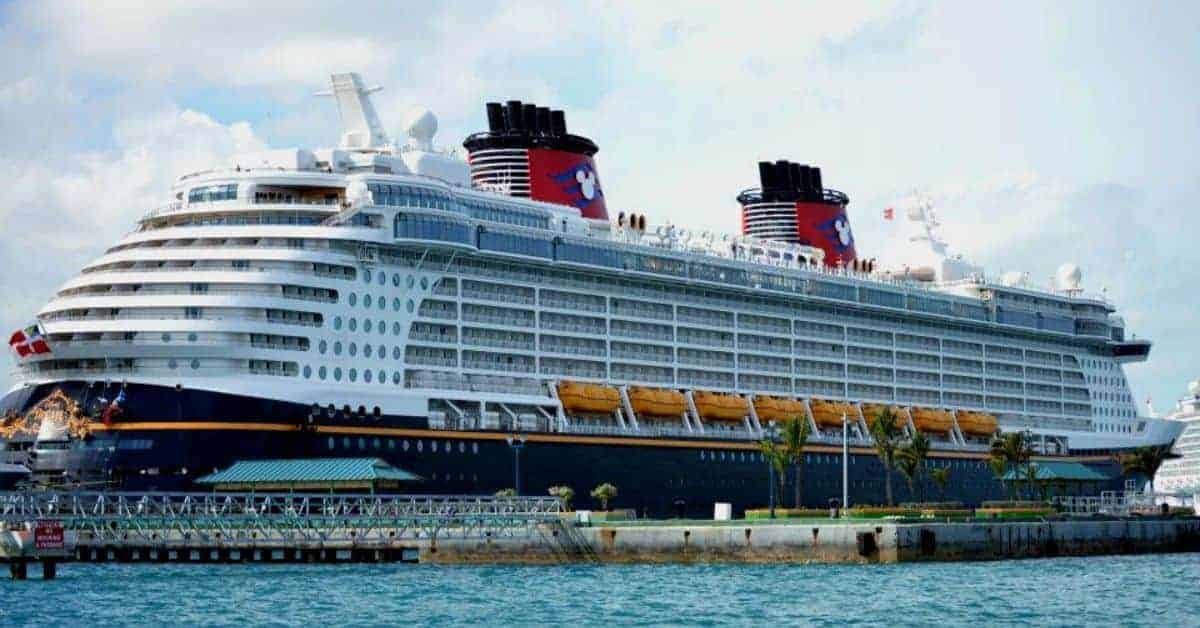 There is so much to love about the Disney Dream activities for kids on the Disney Dream that it was hard narrowing my list down to just five! Trust me, if you are looking for a cruise where your kids will have as much fun as the adults, the Disney Dream is the ship for you!
Have you been on the Disney Dream? What were your favorite kid activities on the Disney Dream?