Mickey's Toontown in Disneyland has recently undergone renovations that are going to be exciting to families traveling to Disneyland with toddlers and preschoolers!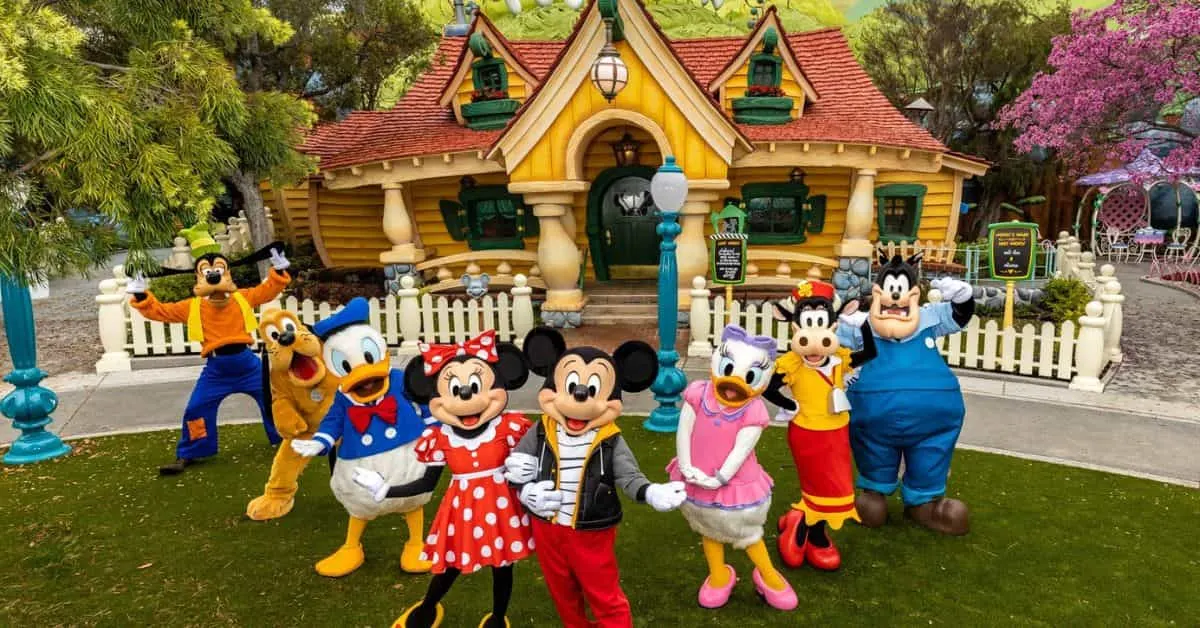 This is an area of Disneyland dedicated to lovable and iconic characters like Mickey Mouse, Donald Duck, Minnie Mouse, Daisy Duck, Goofy, and has whimsical architecture along with activities perfect for little kids.
For those who haven't yet experienced Mickey's Toontown, here are some of the things you will get to experience:
All The Things to Do in Mickey's Toontown
Rides & Attractions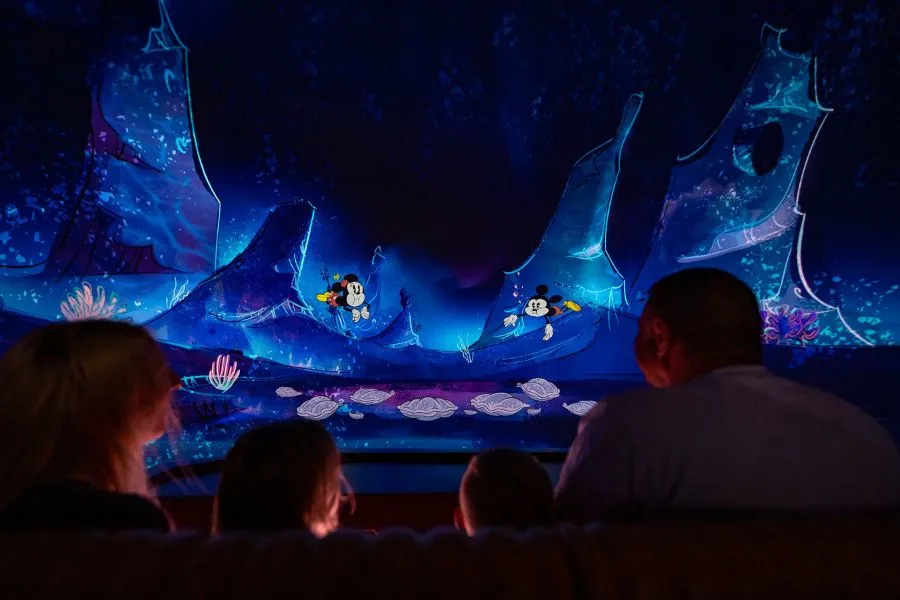 Mickey & Minnie's Runaway Railway
On this ride, guests travel through a Disney cartoon short featuring Mickey and Minnie. When things go haywire, it's up to Goofy to get the train guests riding on back to the station in one piece!
Guests may purchase individual Lightning Lane entries for this attraction.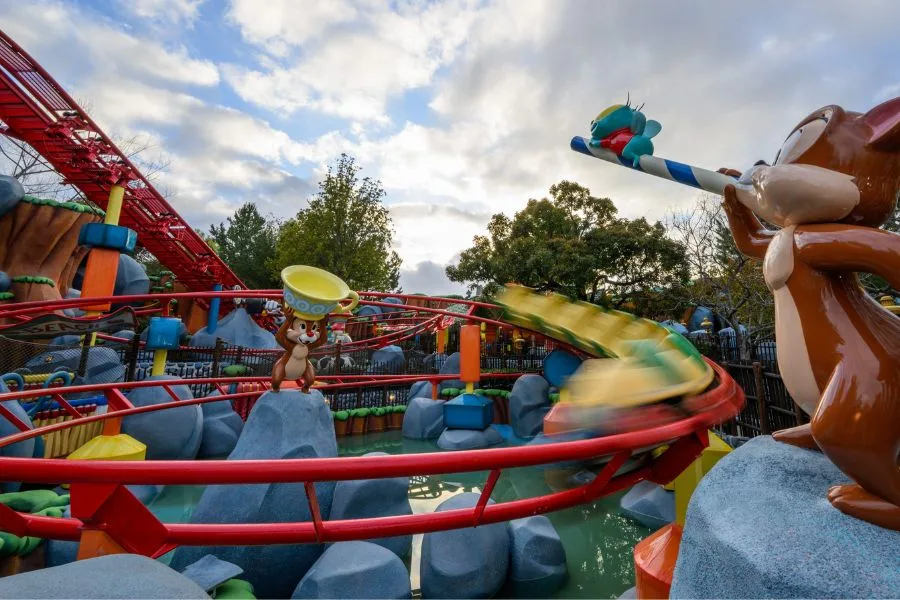 Chip 'n' Dale's GADGETcoaster
This is the perfect ride for kids who have never been on a rollercoaster.
Built by the inventor mouse from Chip 'n' Dale Rescue Rangers, it features gentle curves and hills that go at a speed that kids can handle.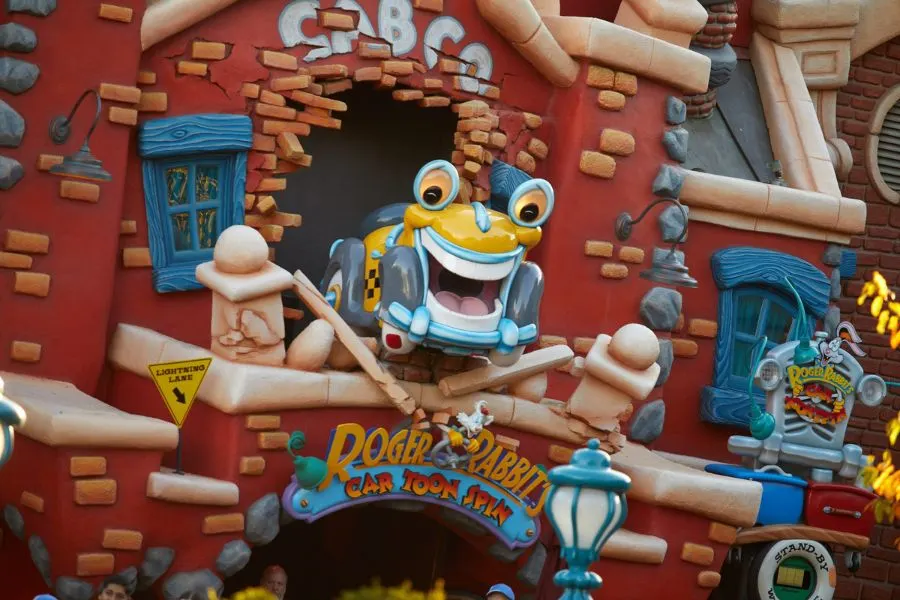 Roger Rabbit's Car Toon Spin
While a little outdated for kids, this ride takes guests on a taxicab ride that follows the adventures of Roger Rabbit.
Disneyland Railroad
Guests can board the Disneyland Train at Mickey's Toontown station to take them to other stations throughout the park.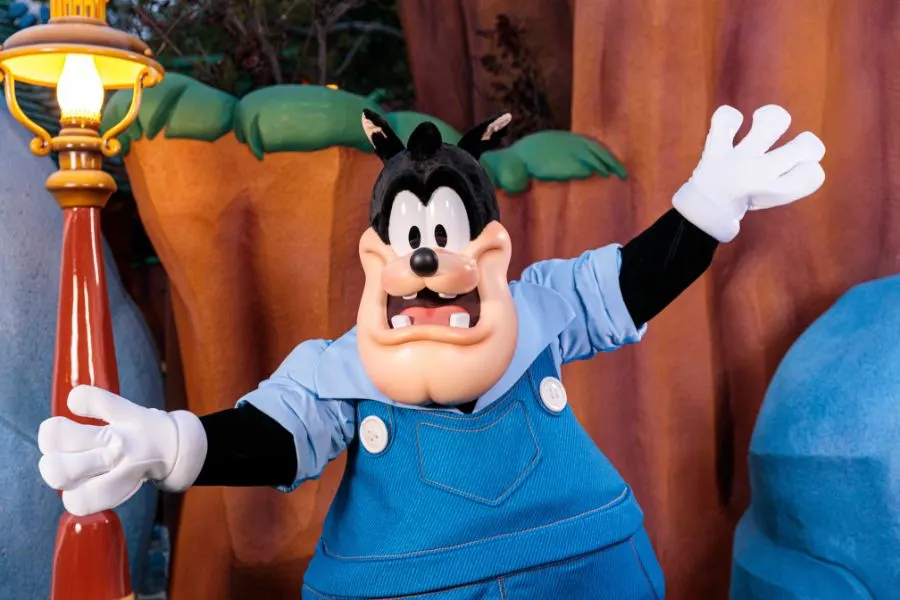 Character Meet & Greets
One of the best parts of visiting Toontown is the characters you can meet. You can get photos with the fab five along with Pete & Clarabelle.
Play Areas for Kids
CenTOONial Park
The first space guests will see when they enter the land, this open area features a fountain with water tables designed for play, and a dreaming tree with sculpted roots for children to crawl around and explore.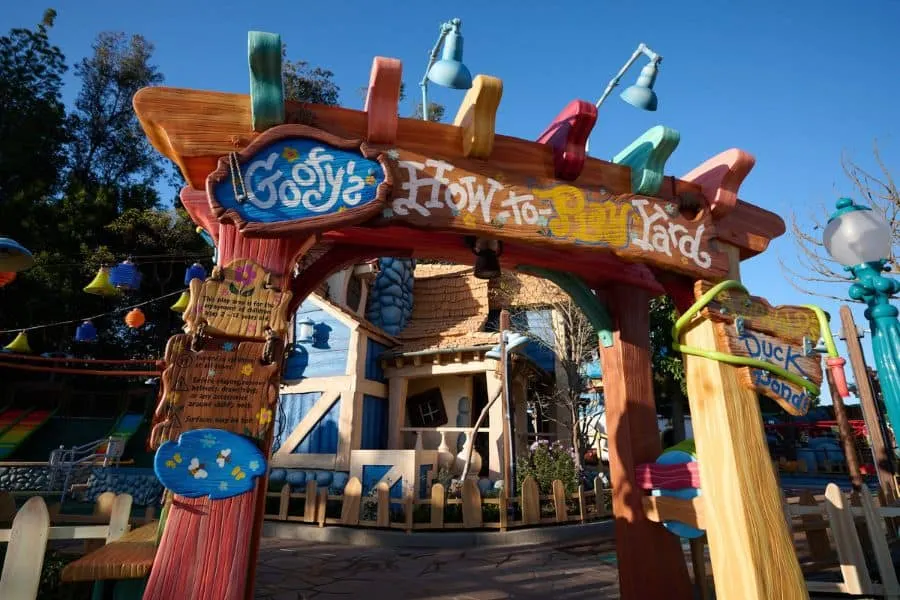 Goofy's How-To-Play Yard
Kids will enjoy this whimsical sound garden and interactive clubhouse. Kids can pretend play at the candy-making contraption or slide down the rainbow slides.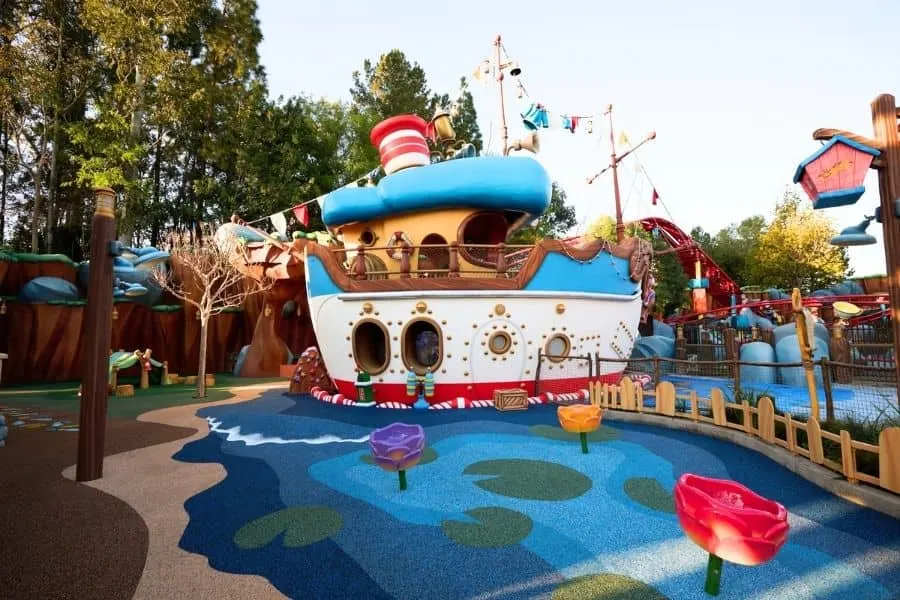 Donald's Duck Pond
On a hot day, this is the perfect splash pad for kids to cool off. Guests will find Donald's Boat with spinning water lilies, balance beams and rocking toys.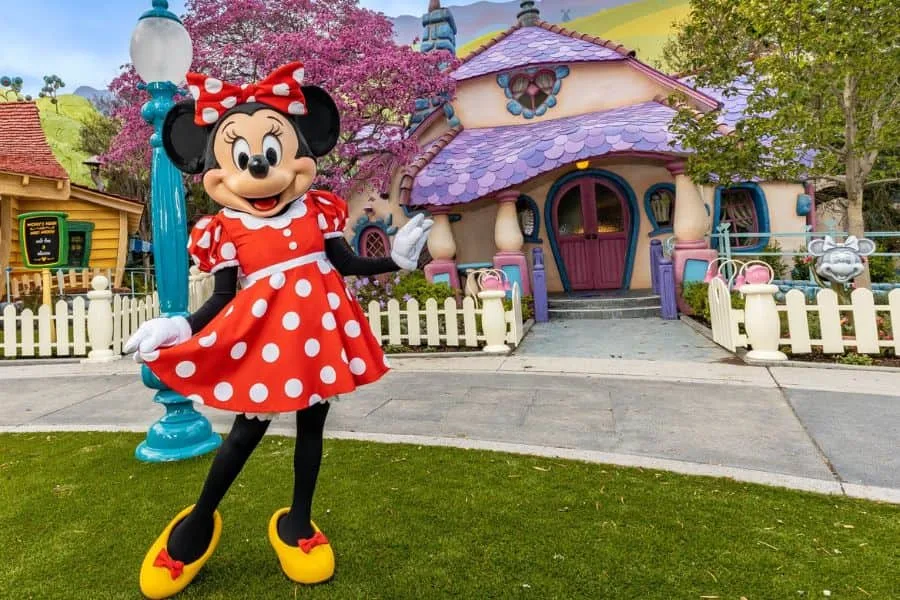 Mickey's House and Minnie's House
Can you believe you can actually go inside Mickey and Minnie's homes? Guests will discover special surprises in every room of their cartoon homes.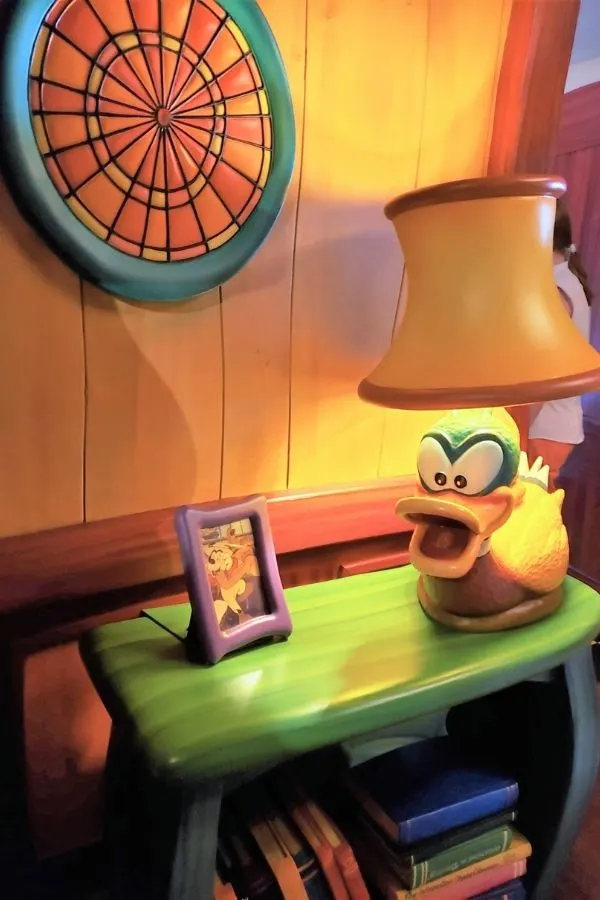 When they're home, Mickey Mouse and Minnie Mouse may also be available for meet & greets.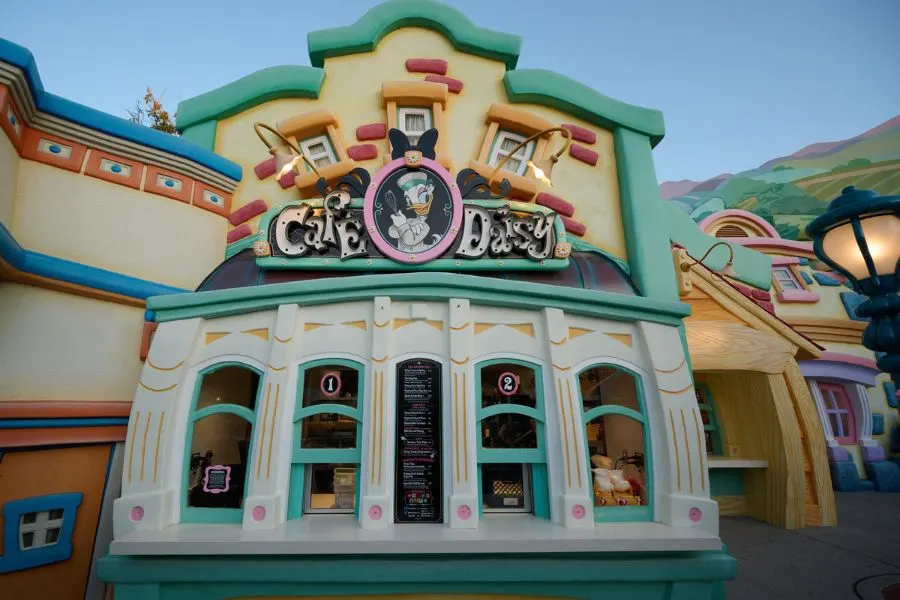 Restaurants
Café Daisy– All the kid's favorites can be found at this cafe: Pizza, Hot Dogs, and Mini-Donuts!
Good Boy! Grocers – Stop by this roadside stand for a quick treat or a picnic basket you can take on the go. Baskets include 3 Food items along with 1 Beverage served inside a stylized plastic picnic basket souvenir keepsake. Choose between Cuties Mandarin Orange, Mini Babybel Snack Cheese, Seedless Grapes, Applesauce, Yogurt Smoothie, Goldfish Whole Grain Crackers, Dried Fruit Mix, Gluten Allergy-Friendly Fig Bar, Granola Bars, Minute Maid Juice Box, or a Small DASANI Bottled Water.