It's no secret that Disneyland and California Adventure are both incredible theme parks full of exciting rides, but with so many choices to choose from you might be wondering which ones to prioritize on your trip. We have ridden them all and have what we believe are the 25 best rides at Disneyland & California Adventure.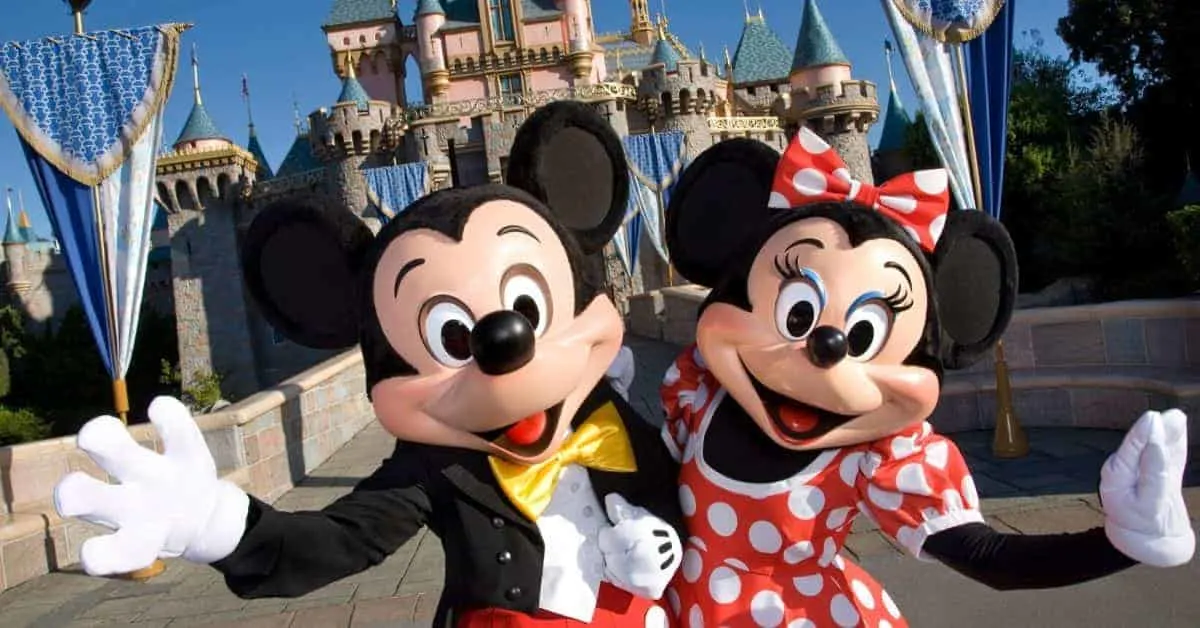 25 Best Rides at Disneyland & California Adventure
1. Star Wars Rise of the Resistance (Disneyland)
Whisked off on a mission to help save the Galaxy from First Order forces, visitors join acclaimed rebel General Leia Organa's clandestine squad aboard a full-size transport shuttle.
After escaping from the First Order, you will encounter X-wing Fighters, AT-AT Walkers, and even, Kylo Ren! Rise of the Resistance is unlike any other ride at Disneyland!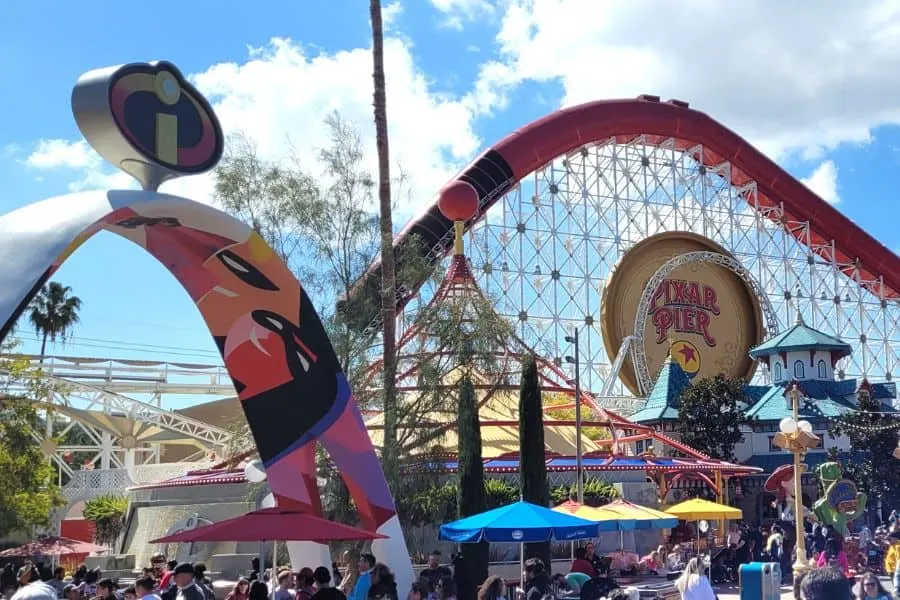 2. Incredicoaster (California Adventure)
The Incredicoaster is a roller coaster based on the animated Pixar film franchise The Incredibles that has you going on a chase after baby Jack-Jack.
To catch him, you will go on a high-speed journey, making drops, twists, turns and even an inversion before catching up with him!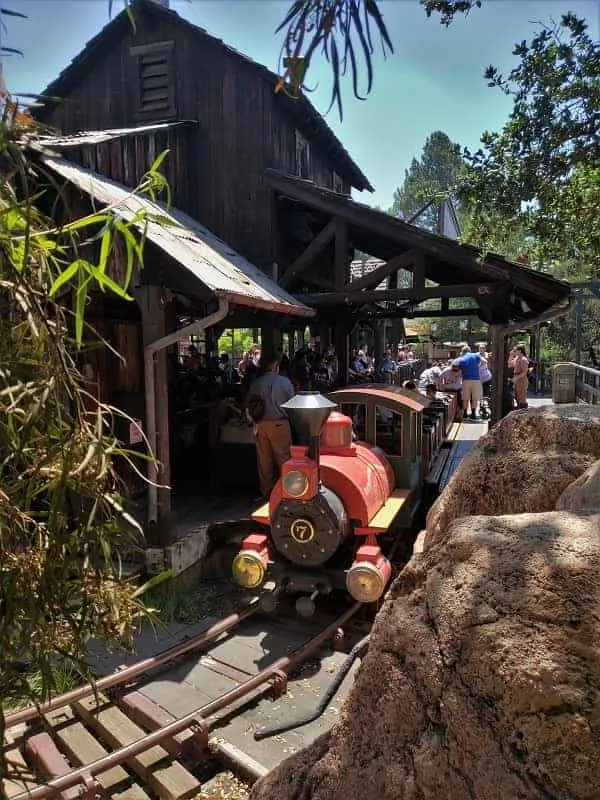 3. Big Thunder Mountain Railroad (Disneyland)
One of the most iconic rollercoasters in Disneyland is Big Thunder Mountain Railroad.
This Disneyland ride takes you on a journey through an abandoned mine in the Southwest.
It is full of drops and turns and fun for the whole family!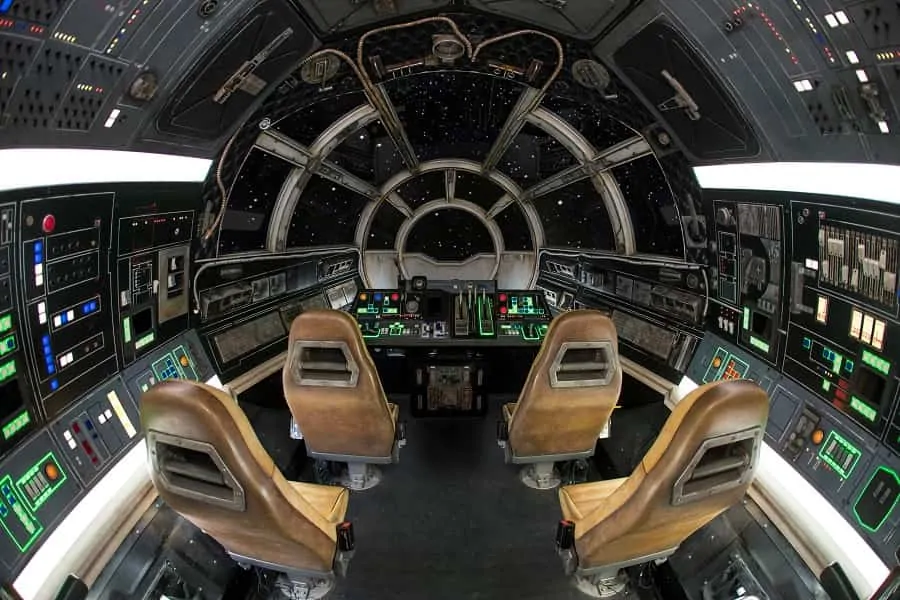 4. Millennium Falcon: Smugglers Run (Disneyland)
After your crew board the Millennium Falcon, you will have to work together to command "the fastest hunk of junk in the galaxy."
Roles
Pilots: one controls up & down, the other controls left & right
Engineers: in charge of pressing buttons to fix problems
Gunners: in charge of gunning down objects that are interfering in getting to the destination.
No matter what role you receive in your mission, the fully interactive ride will take you flying through the galaxy at warp speed on a mission to get your cargo to the end destination.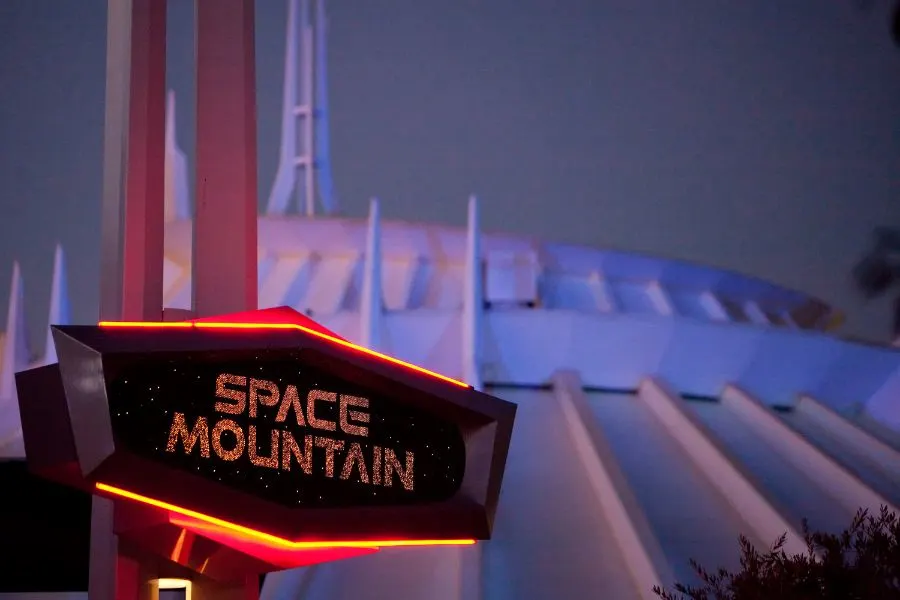 5. Space Mountain (Disneyland)
Probably the most famous roller coaster at Disneyland is Space Mountain.
This iconic ride goes on a high-speed journey in the dark through twists and turns, making deep drops while a galactic light displays piercing the darkness. Unlike the ride in Disney World, this one has passengers seated two by two.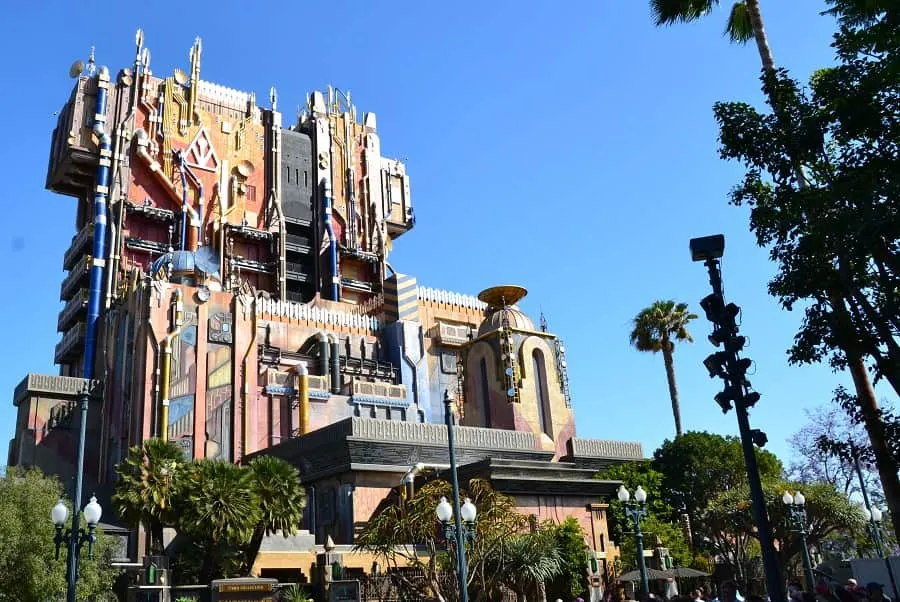 6. Guardians of the Galaxy Mission: Breakout (California Adventure)
This action-packed thrill ride is based on the movie franchise of the same name and takes you on a journey with Star-Lord and his gang as they escape from the Collector's Fortress.
With music inspired by the movie soundtracks, guests will encounter several free-fall drops!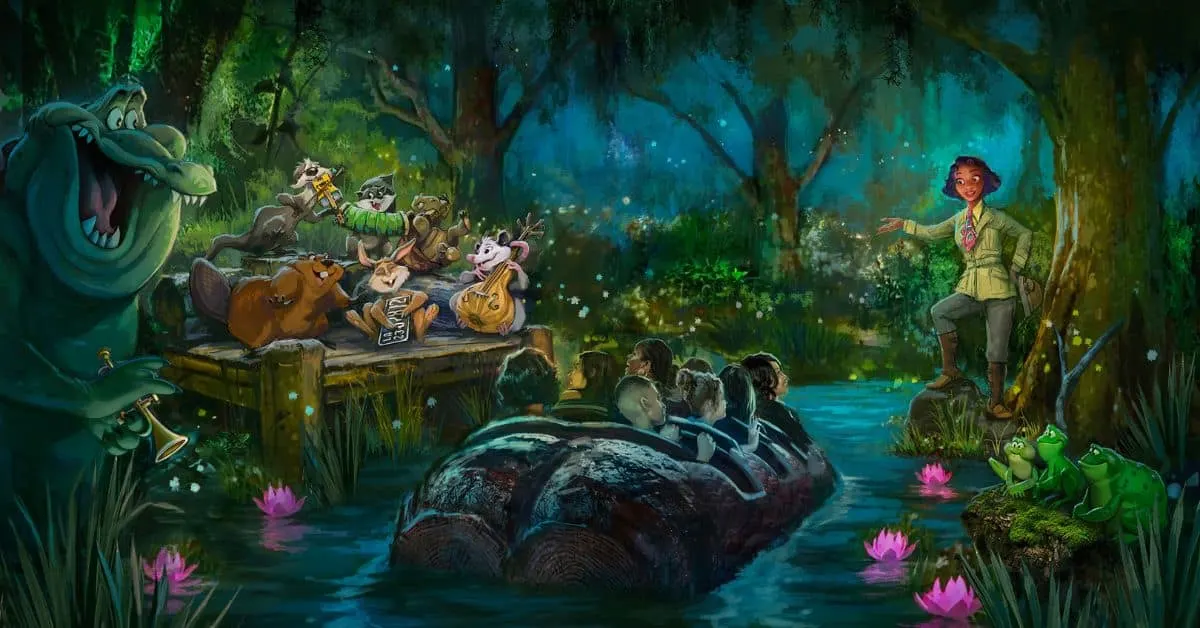 7. Splash Mountain (Disneyland)
Currently, under refurbishment, this Disneyland ride is one of the most eagerly anticipated rides for both Disneyland and Disney World.
The new theming is going to revolve around The Princess and the Frog.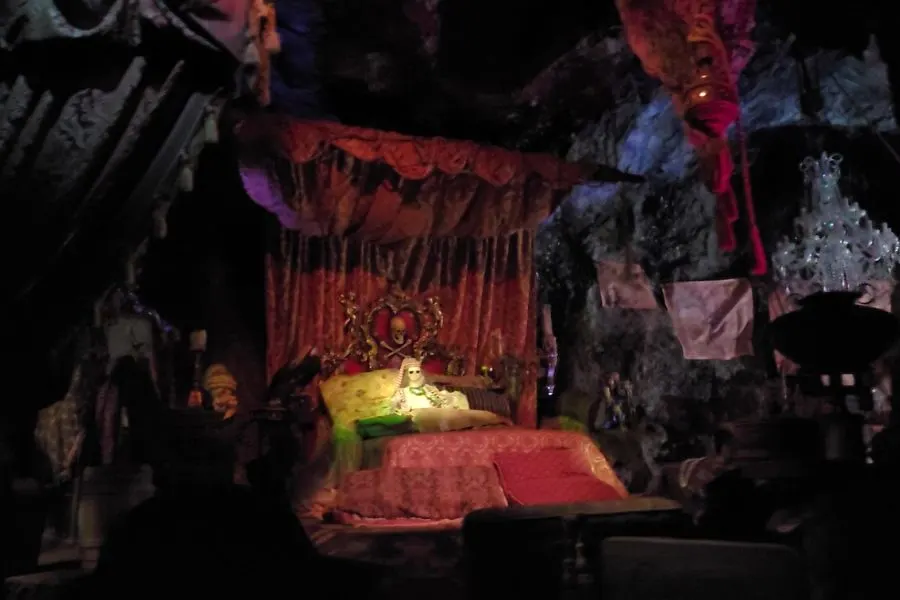 8. Pirates of the Caribbean (Disneyland)
This Disneyland ride takes you on an adventure through a haunted bayou, a battle between two ships, a port town that has been taken over by pirates, and more!
Along the way, you might even see Captain Jack!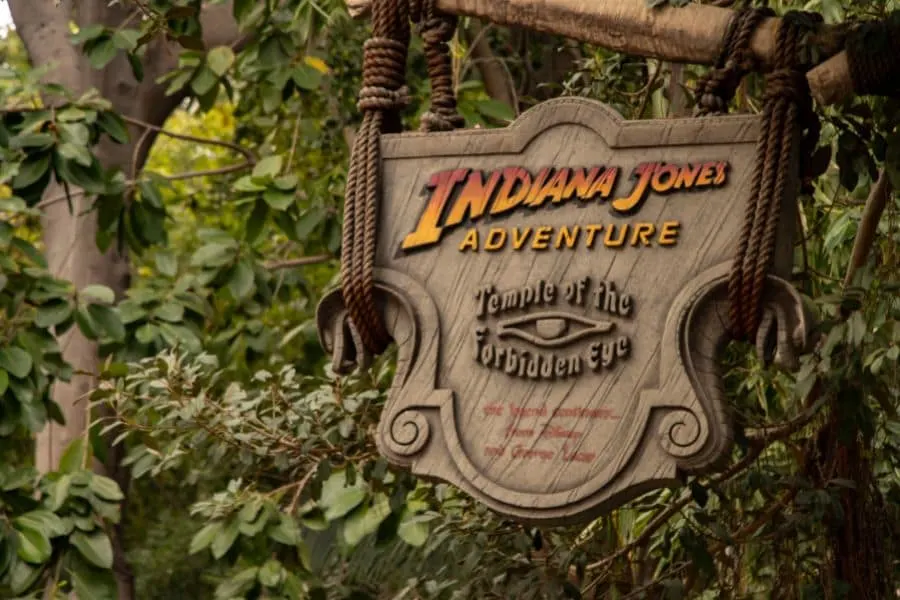 9. Indiana Jones Adventure (Disneyland)
Board a 12-person vehicle for a fast-paced thrill ride that takes guests through the Chamber of Destiny.
During the adventure, you will pass several dangerous scenarios similar to those Indiana Jones went through in the popular movie.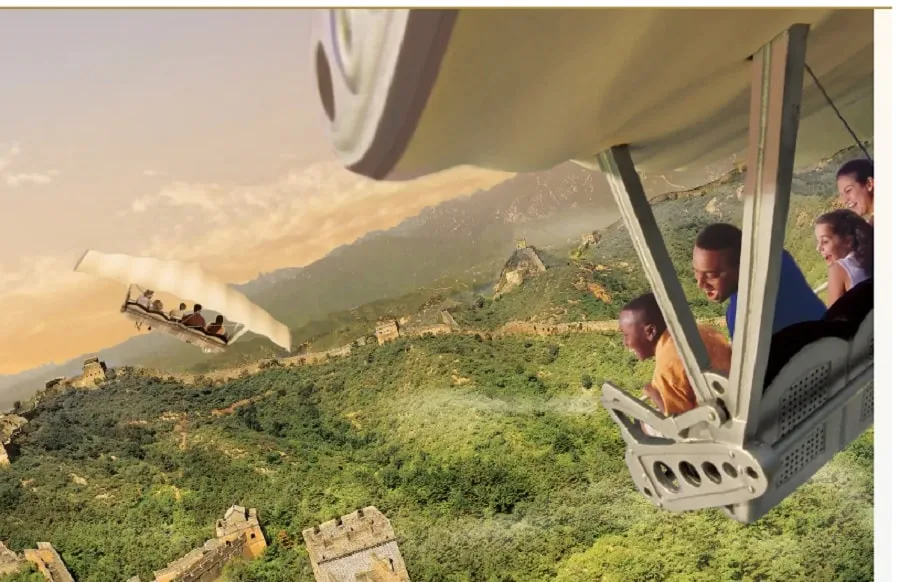 10. Soarin' (California Adventure)
Take flight on a virtual hand glider as you fly high above some of the world's most natural wonders.
You'll see such places as Monument Valley, Fiji's Lau Island and the Iguazu Falls in South America.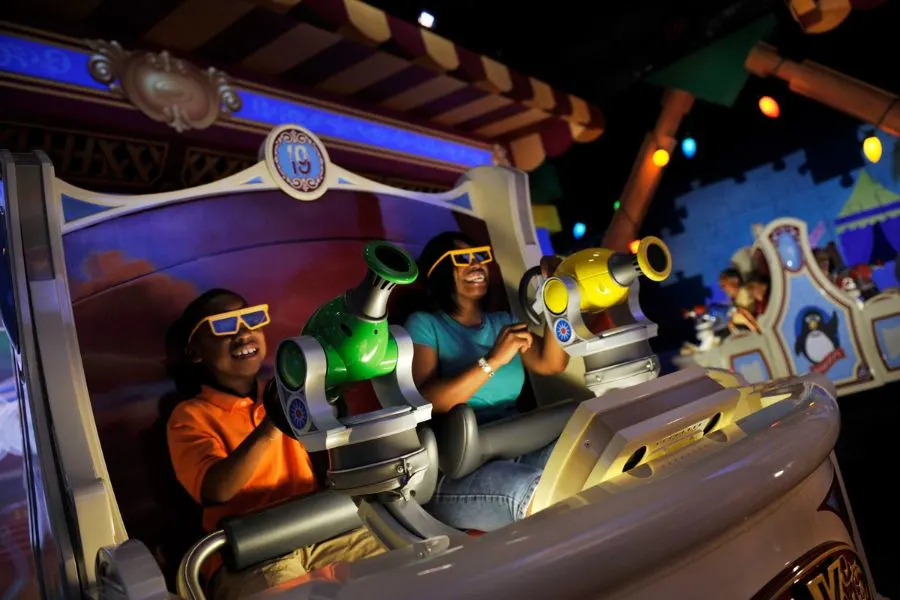 11. Toy Story Midway Mania (California Adventure)
Join your favorite Toy Story characters in playing your favorite Midway games.
You will battle those in your vehicle for the top spot as you throw virtual darts, water balloons, baseballs, and more at targets.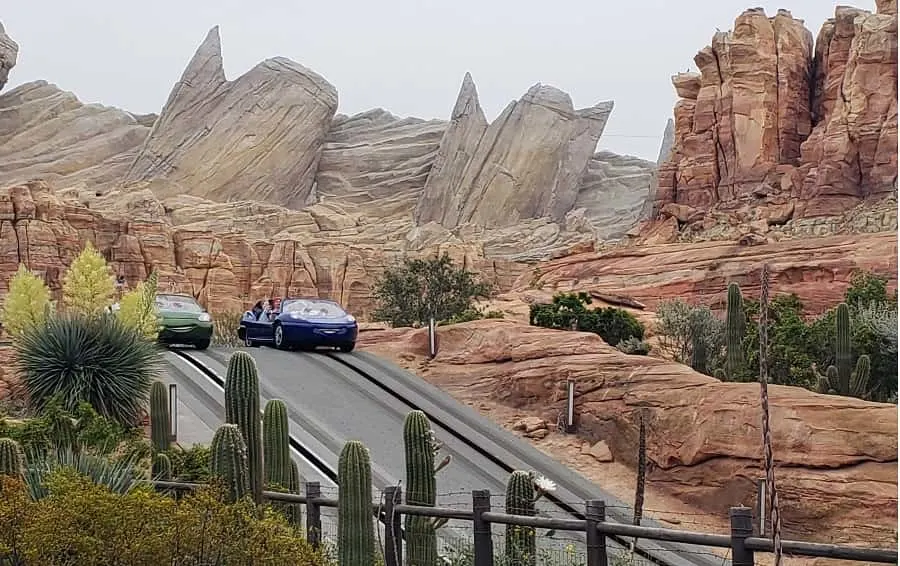 12. Radiator Springs Racers (California Adventure)
This two-person car ride in Cars Land takes you on a racing adventure through Ornament Valley and the town of Radiator Springs.
Along the way, you will see your favorite characters from the Pixar movie Cars!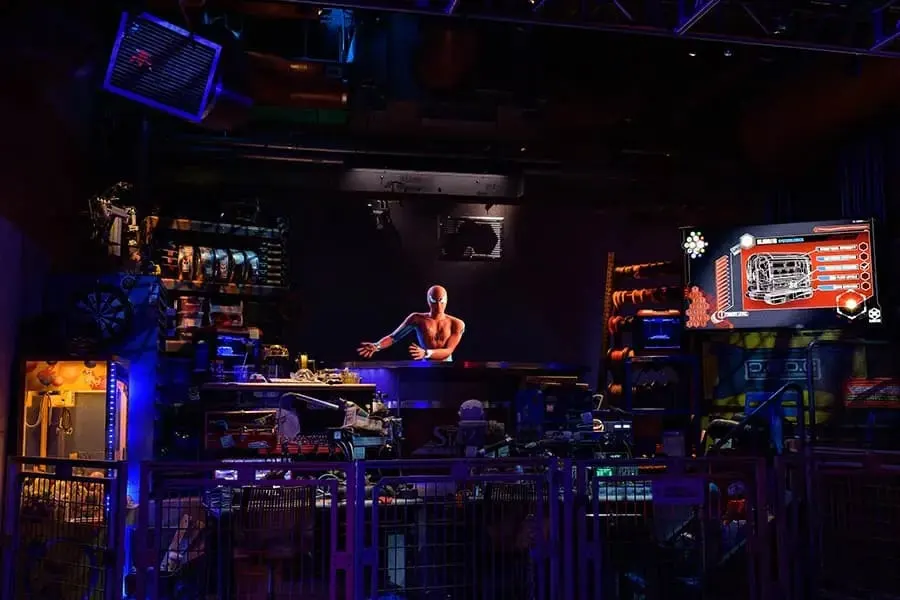 13. WEB Slingers: A Spiderman Adventure (California Adventure)
Spiderbots have gone loose and you will be the ones gathering them using your newly acquired web-slinging ability!
You'll be competing with others in your vehicle to get the most Spiderbots!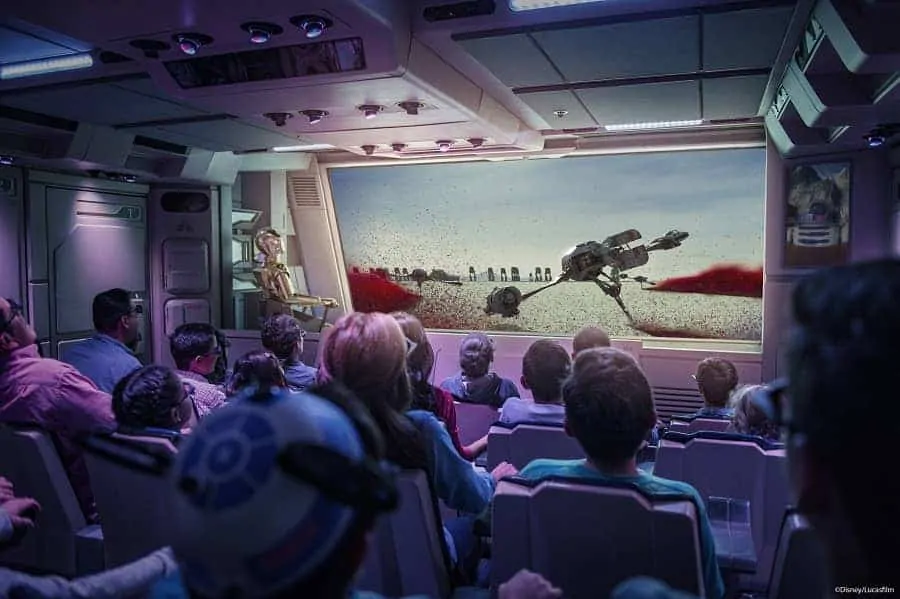 14. Star Tours (Disneyland)
Each time you board this ride, you are up for an adventure.
This 3-D experience will take you on journeys to two different planets with C3PO as your pilot.
You never know where you are going or who else might show up on this state-of-the-art ride.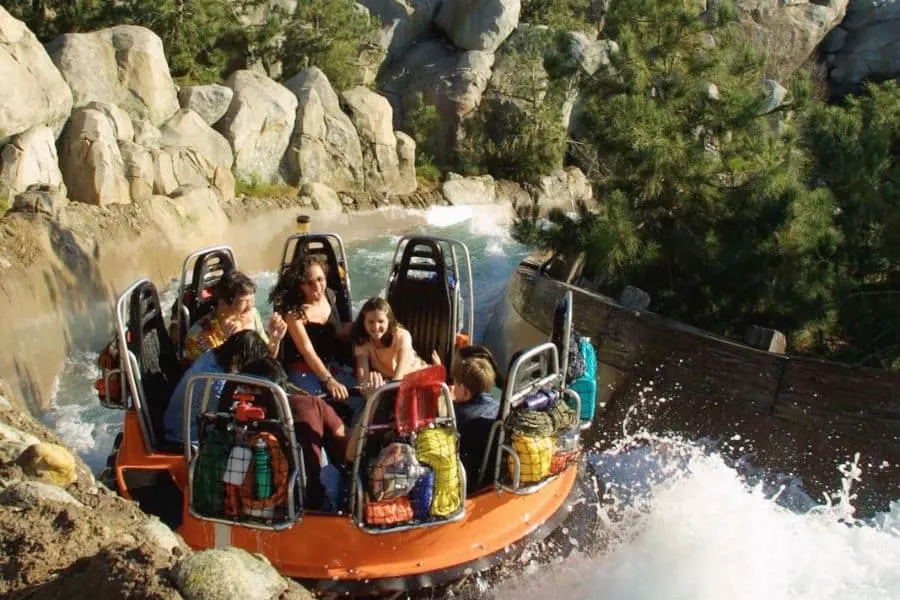 15. Grizzly River Run (California Adventure)
If you are brave enough, jump on board this free-floating raft for a ride over raging waters that run through the iconic Grizzly Peak!
You will face obstacles, hills and sharp turns along the way down the river. Yes, you will get wet!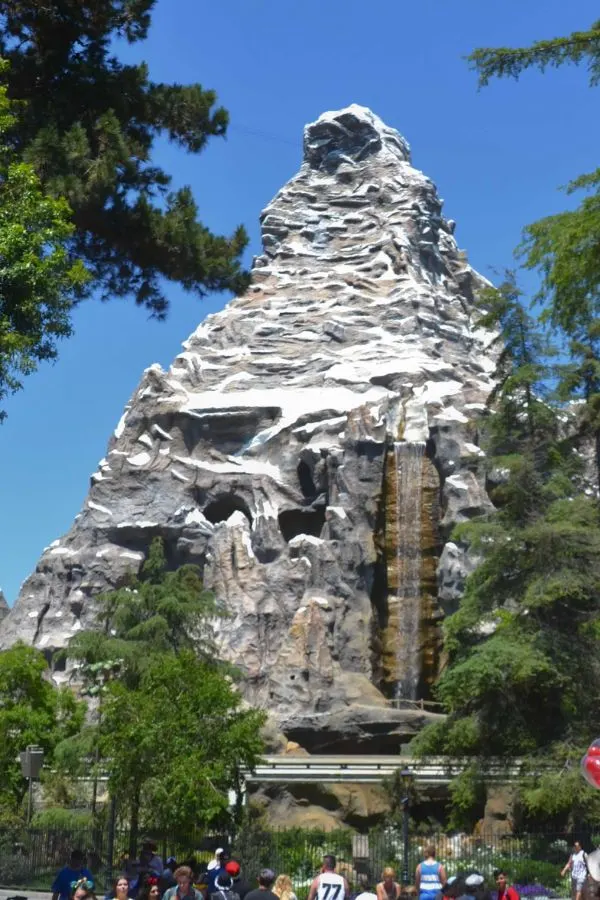 16. Matterhorn Bobsleds (Disneyland)
This 6-person flume-style bobsled will take guests to the top of a snow-capped mountain before jetting down along the cliff's edge to the lake at the bottom, all the while trying to avoid the Abominable Snowman.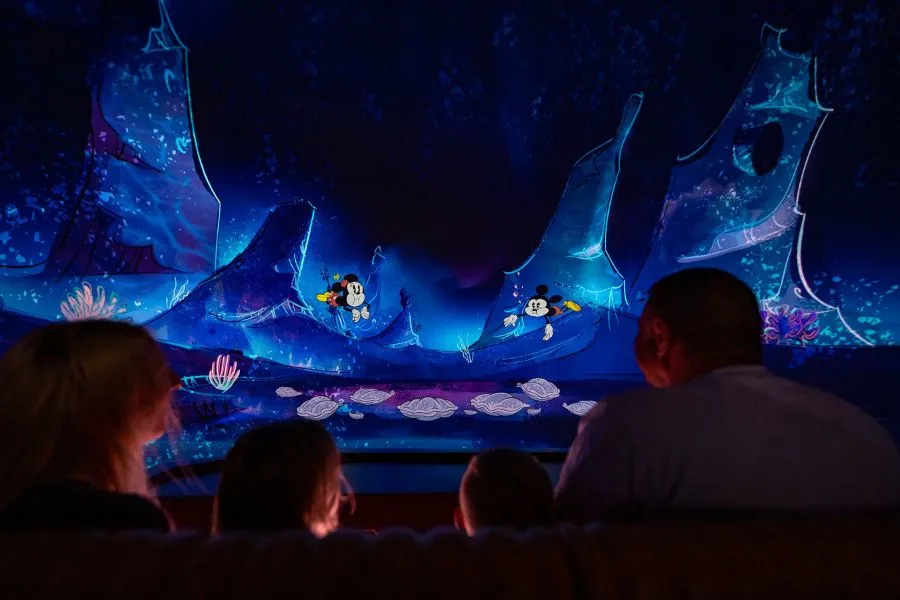 17. Mickey & Minnie's Runaway Railway (Disneyland)
On this ride, Goofy is a train engineer taking you on a trip through various cartoon clips where you become part of the journey!
When things get crazy, you can count on Mickey and Minnie to put the train back on the rails!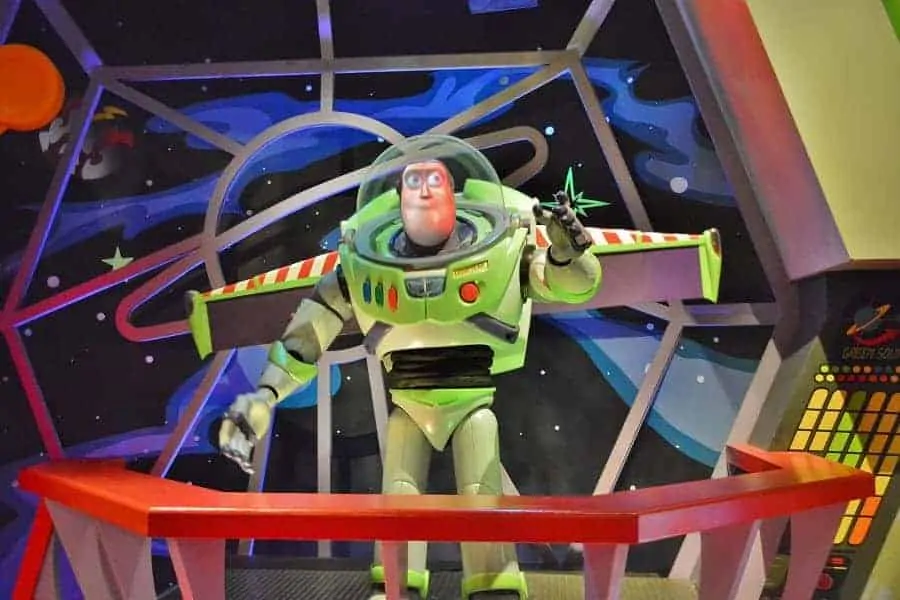 18. Buzz Lightyear Astro Blasters (Disneyland)
Your XP-40 space cruiser will take you and your opponent through the shadowy Gamma Quadrant in search of targets to blast with your astroblaster.
At the end of your mission, you will see your new Star Command ranking based on the points you earned.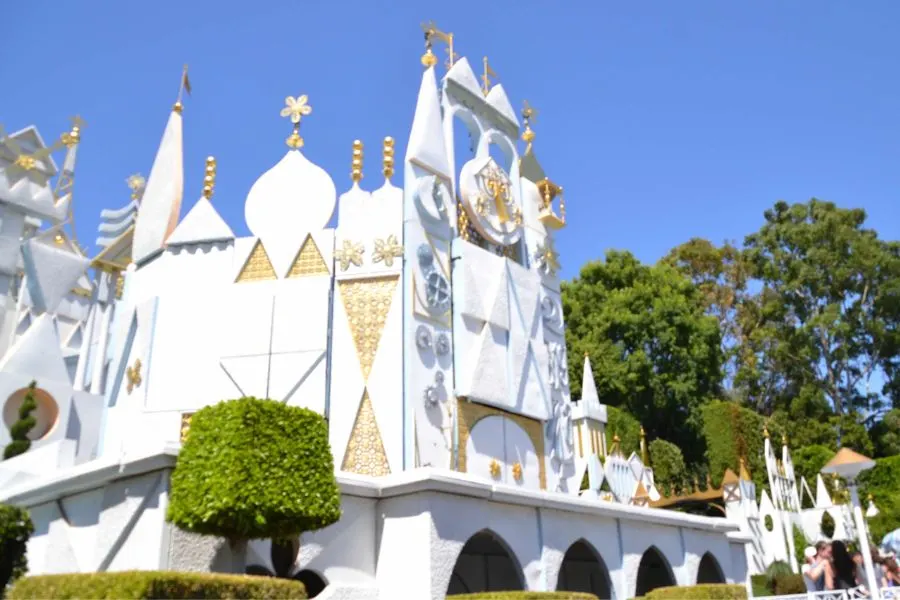 19. It's a Small World
You can't visit Disneyland and not go for a ride on It's a Small World. Since 1966, the front facade of the amusement attraction has come to life, so make sure you take time to see it!
The 30-foot-tall clock tower opens every 15 minutes to display a parade of 24 animated figures.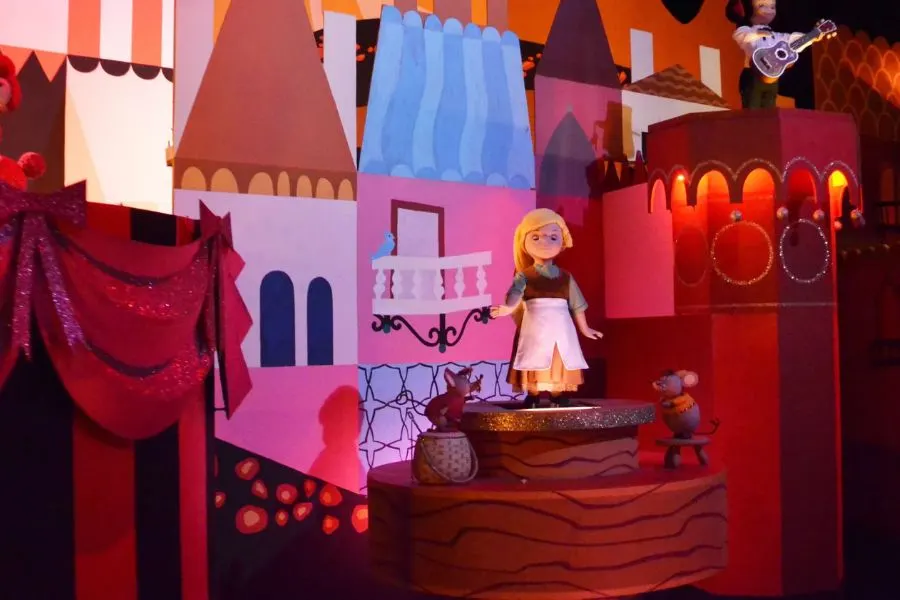 Inside, will you see Mary Blaire's iconic creation of lands and dolls singing everyone's favorite "It's a Small World After All."
Keep an eye out for some of your favorite Disney characters who have been added in recent years.
You can spot Peter Pan and Tinker Bell in England, Cinderella in her native France, Pinocchio and Jiminy Cricket in Italy, Aladdin and Jasmine in the Middle East, The Three Caballeros in Mexico, Ariel and Flounder under the sea, Lilo and Stitch in the South Pacific and Woody, Bullseye and Jessie in the southwestern U.S.A).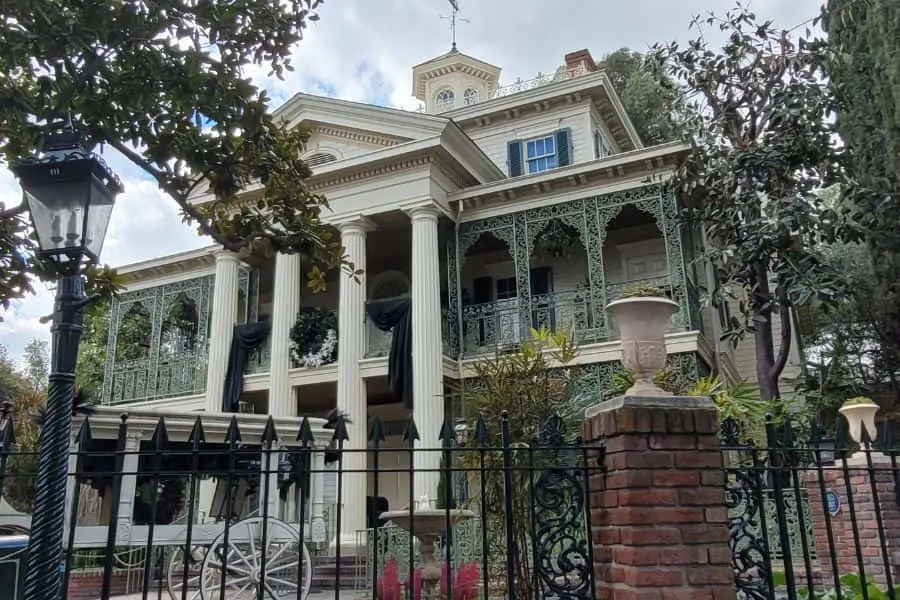 20. Haunted Mansion (Disneyland)
One of our favorite rides in Disneyland involves taking a Doom Buggy through a house that is home to 999 ghosts.
During the ride, you will encounter Madame Leota's spirited séance room, attend a party in the Grand Ballroom and go through a cemetery where the spirited residents will serenade you.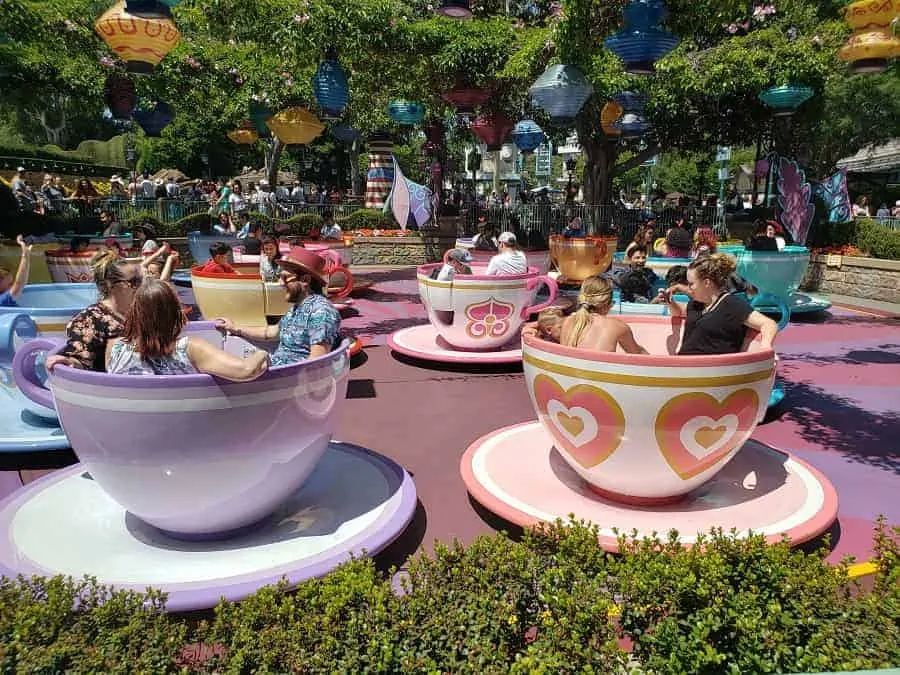 21. Mad Tea Party
Hold on tight as you enter the magical world of Alice in Wonderland. Each teacup is fitted with a wheel, which once turned, will send your cup spinning! Be ready for big belly laughs on this one!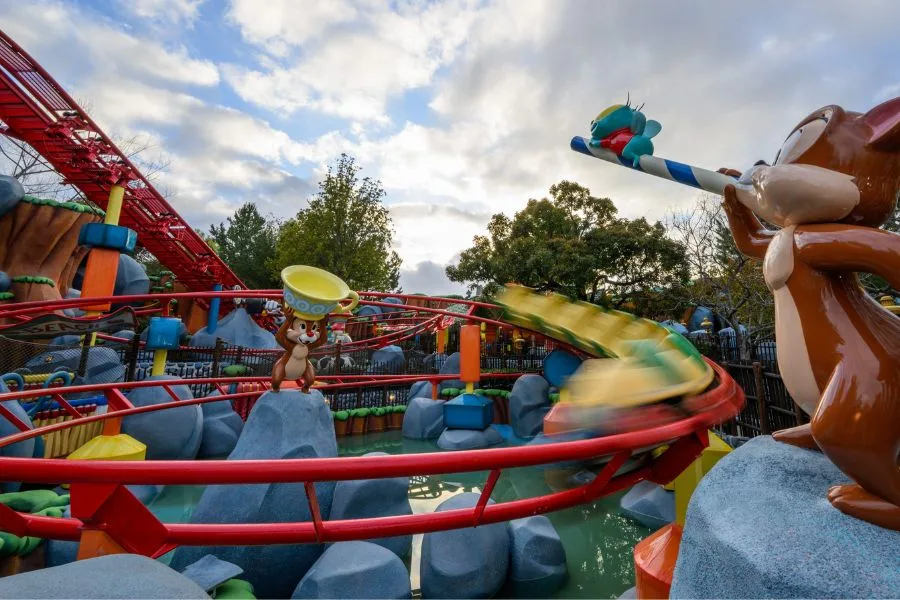 22. Chip 'n' Dale's GADGETcoaster
Based on Chip 'n' Dale Rescue Rangers, this pint-size roller coaster in Mickey's Toontown is the perfect ride for families with young kids.
Built by the inventor mouse from Chip 'n' Dale Rescue Rangers, this ride has plenty of twists and turns to be fun for the young at heart, too.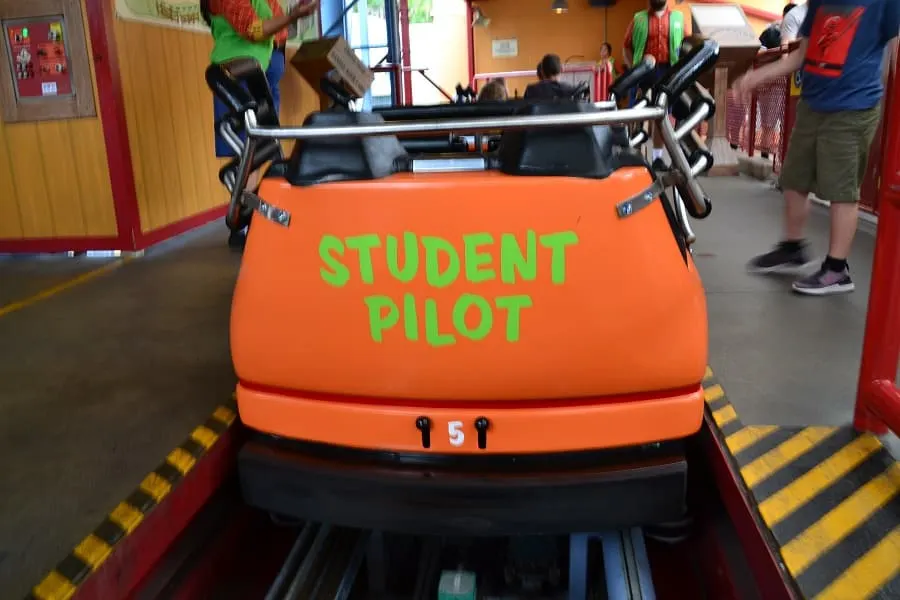 23. Goofy's Sky School (California Adventure)
This family-friendly roller coaster takes guests on a journey to learn how to fly like Goofy.
Guests will race around 1200 feet of track three stories in the sky on a flight-training vehicle.
24. Monsters Inc. Mike & Sulley to the Rescue (California Adventure)
Fans of Monsters, Inc. can help Mike and Sulley return Boo safely back to her home before Randall captures her!
Along the way, you will go through many memorable scenes from the Pixar classic.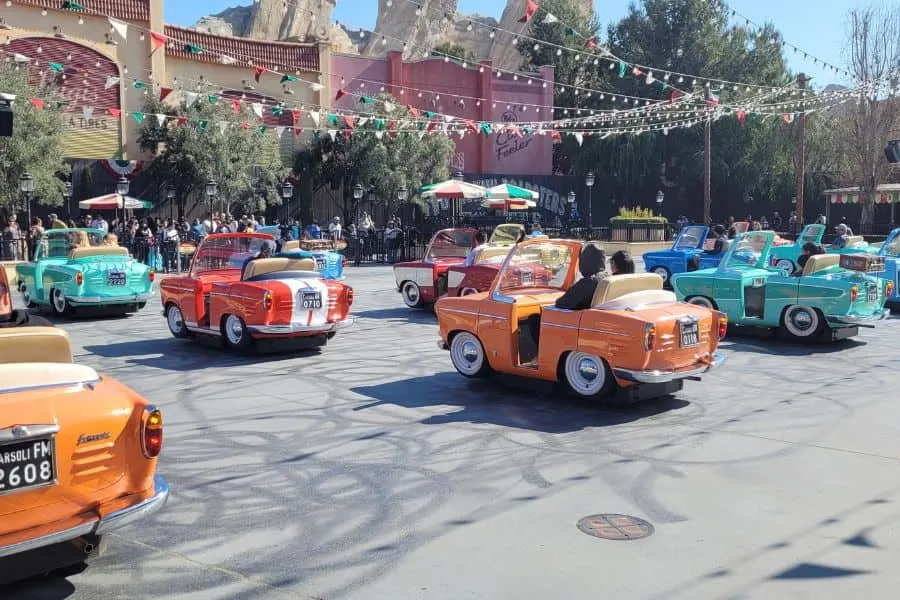 25. Luigi's Rollickin' Roadsters (California Adventure)
Join Luigi's cousins for a spirited night of dancing. Each car has its own signature moves so guests can have different experiences each time they ride!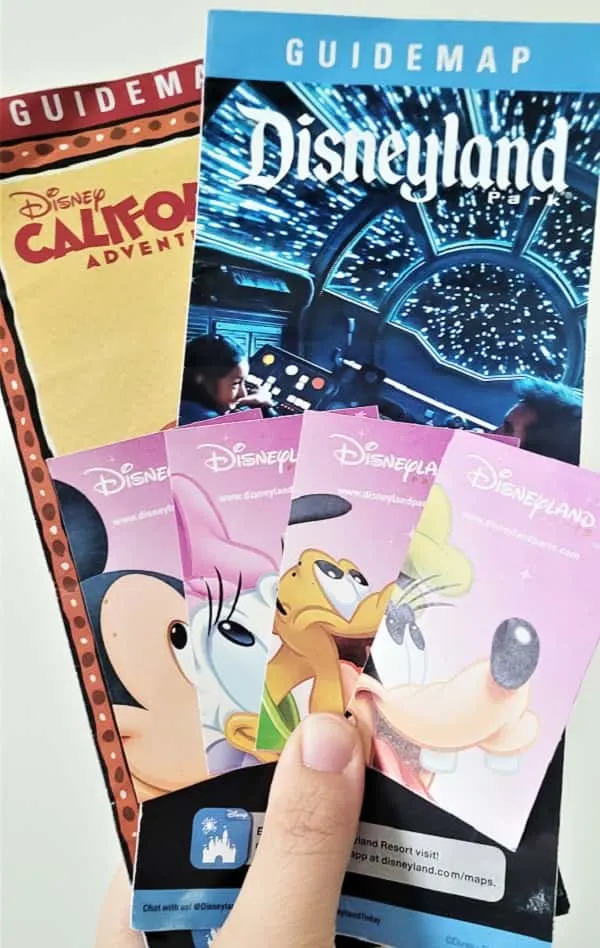 Our list of the 25 best rides at Disneyland and California Adventure is just a snapshot of what this wonderful vacation destination has to offer.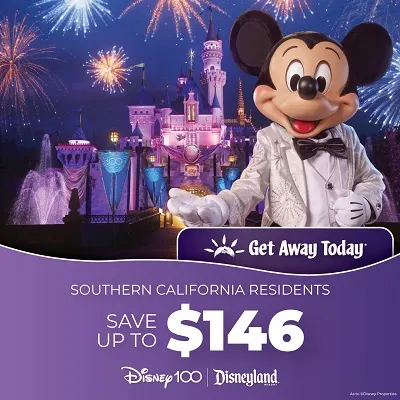 Do you have favorite rides at Disneyland or California Adventure?