If you are looking for a spooky good time this fall and are in California, head over to Halloween Time at Disneyland. Beginning on September 1st and running through October 31, both Disneyland Park and Disney California Adventure Park will be filled with Halloween-themed décor, fun meet & greets, and specialty food and beverage offerings!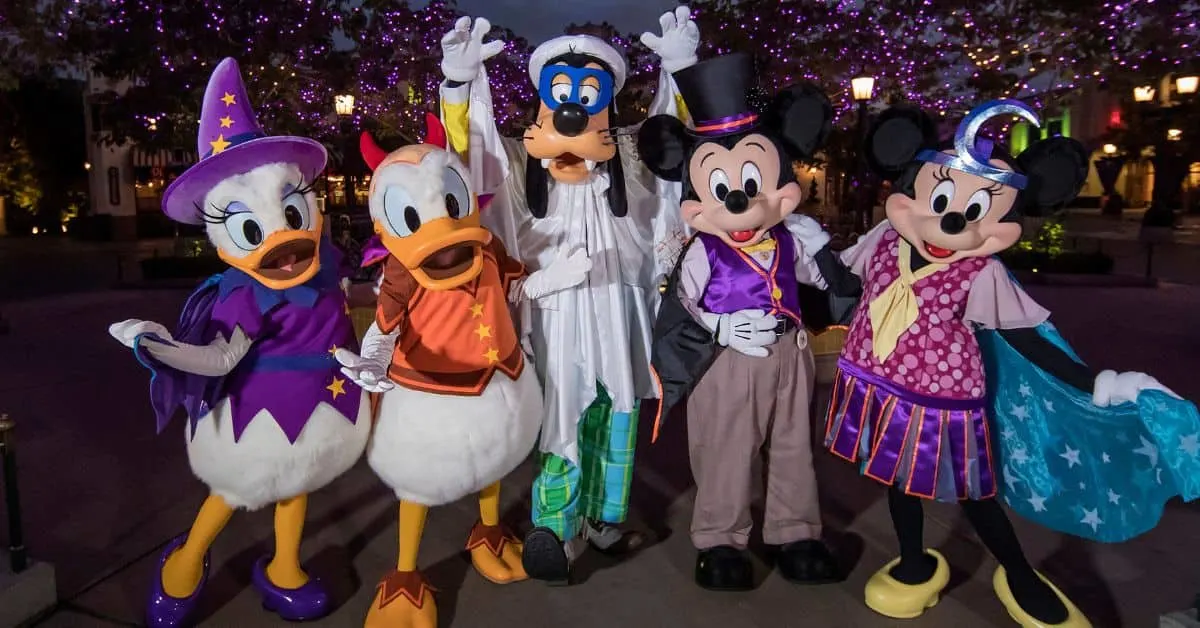 There are so many things to experience at Disneyland's Halloween Time, that you won't have any trouble keeping busy!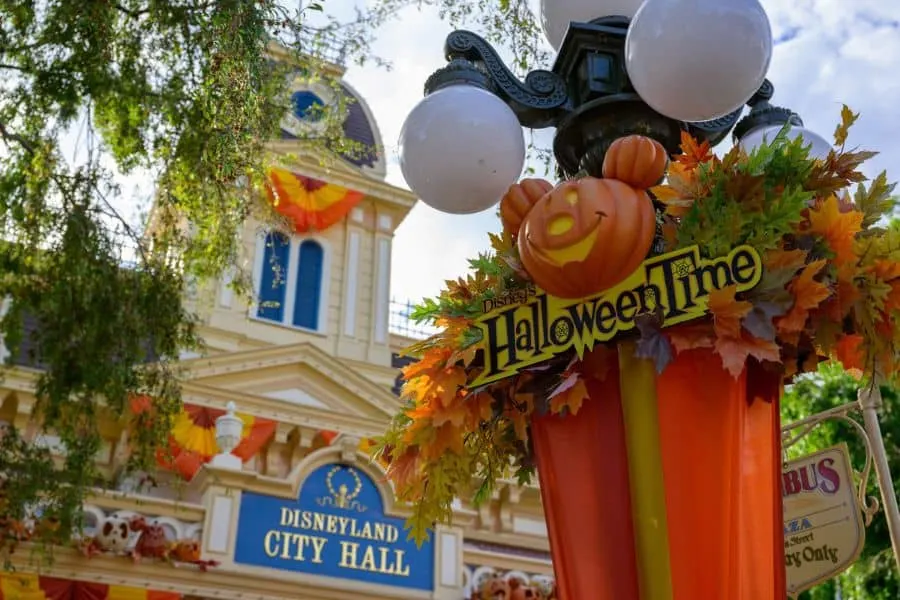 Things to Experience at Halloween Time at Disneyland
Halloween Time at Disneyland begins on Main Street, U.S.A. where you will find a giant Mickey Mouse jack-o'-lantern and a Pumpkin Festival.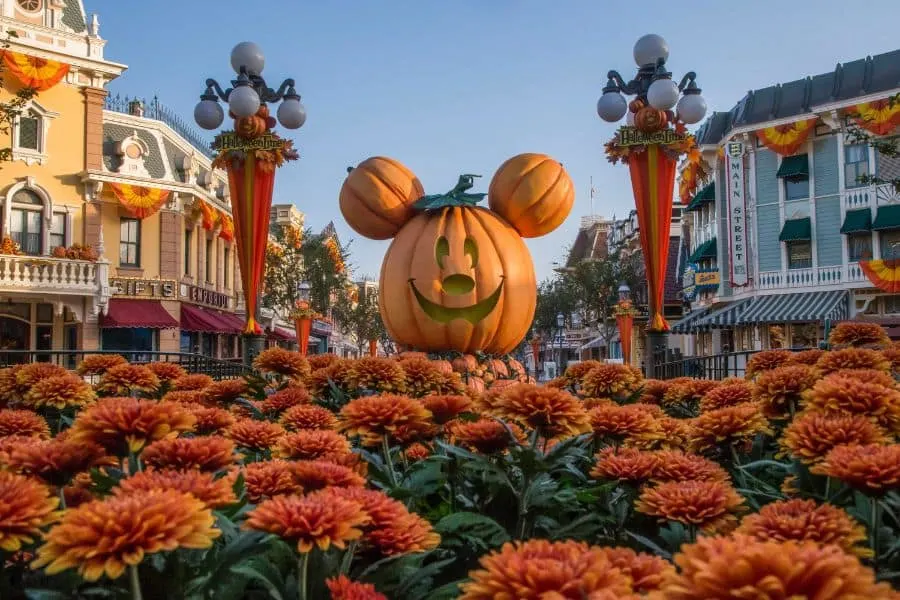 During the day, you will find all sorts of holiday decorations featuring Halloween items like jack-o-lanterns, candy corn-colored banners, and spooky window displays.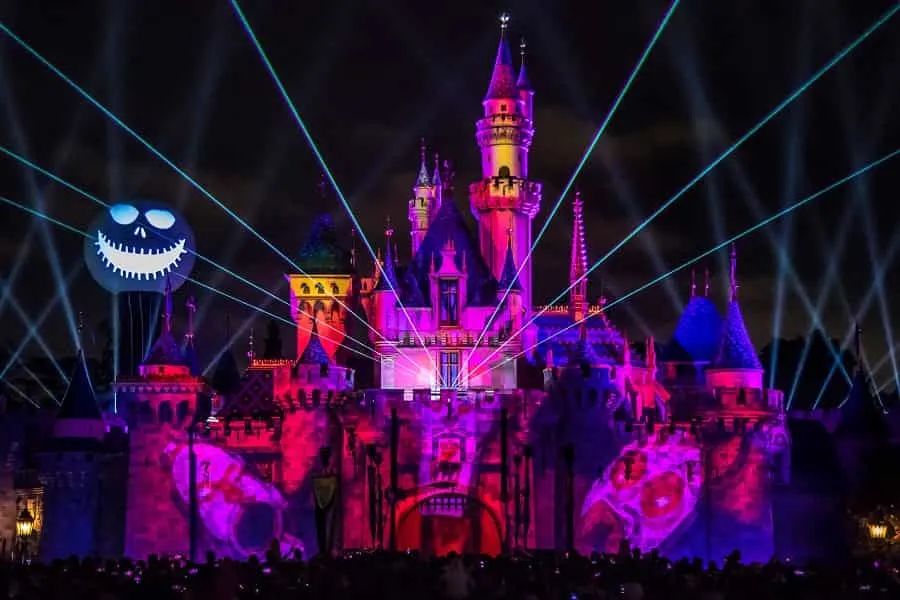 At night, you'll find things lit up in yellow, purple, green and orange glowing lights!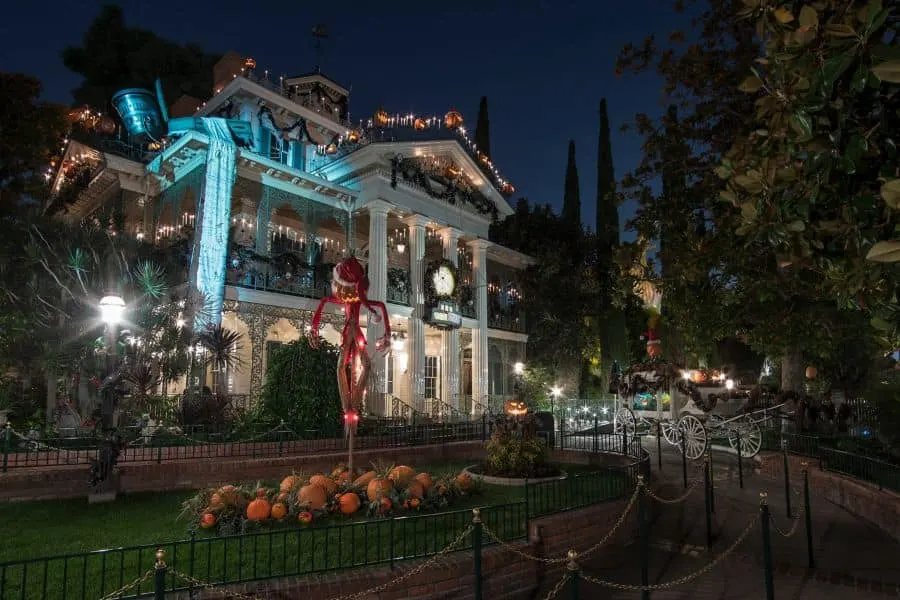 Haunted Mansion becomes Haunted Mansion Holiday!
This is a take on "Tim Burton's The Nightmare Before Christmas."
Space Mountain in Tomorrowland becomes Space Mountain Ghost Galaxy. Guests on board the speeding Space Mountain vehicles are thrust into a ghostly galaxy where they will hear eerie screams & spooky sound effects.
You never know what you might encounter as you go, so keep your wits about you!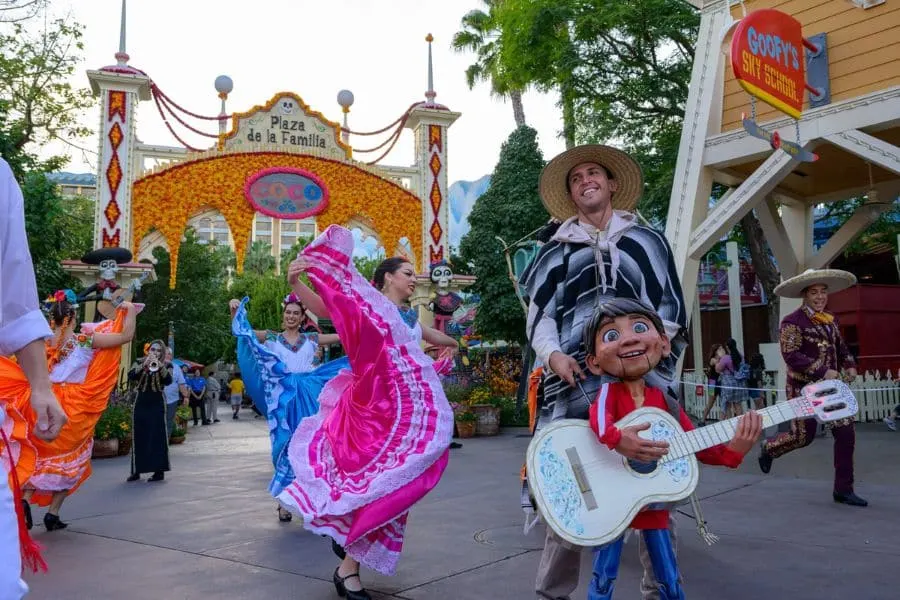 During Disneyland's Halloween Time, Guests will encounter the colorful Día de los Muertos tribute featuring music from Pixar Coco.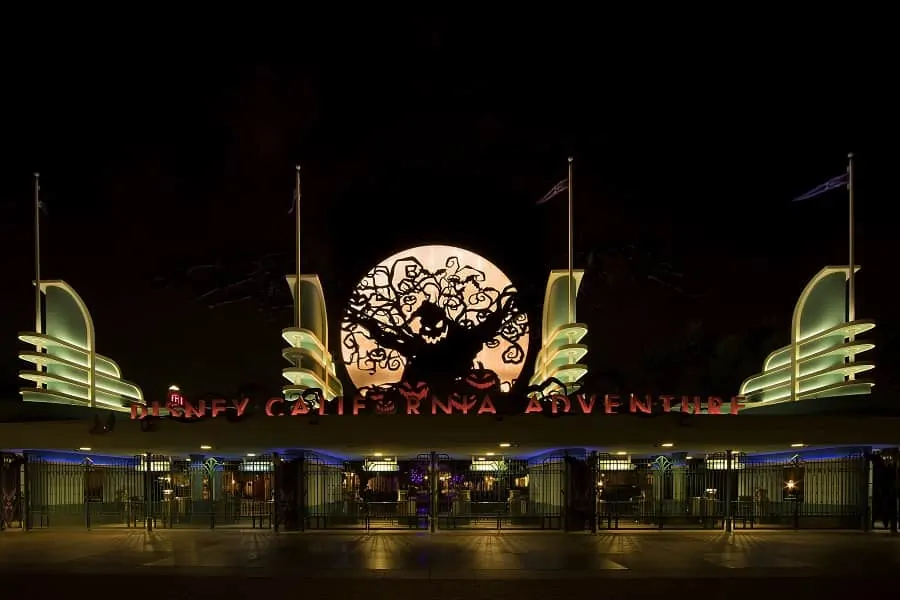 Things to Experience at Halloween Time at California Adventure Park
Oogie Boogie takes over California Adventure Park beginning September 9th, and you'll find plenty of Halloween decorations extending down the streets.
Be on the lookout for a 10-foot-tall statue of the Headless Horseman!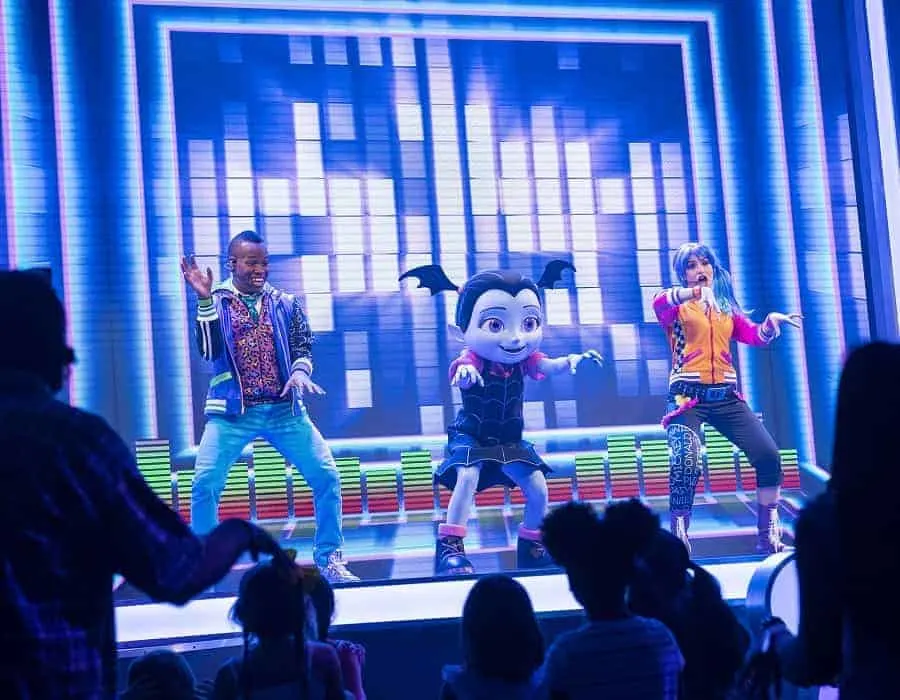 Over at Disneyland California Adventure Park, guests will be able to meet Vampirina from the Disney Junior hit series "Vampirina."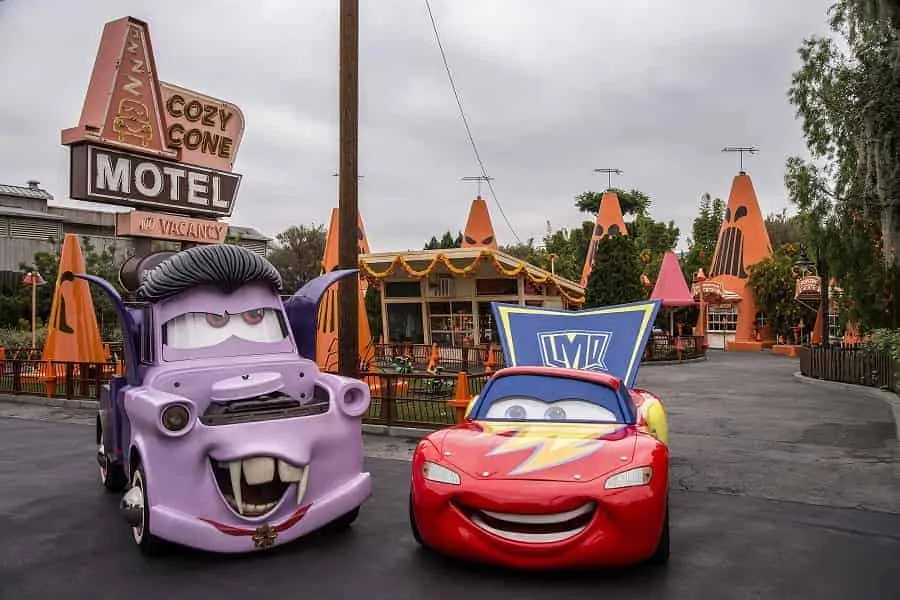 Cars Land is celebrating by turning Radiator Springs into Radiator Screams. Guests will find Lightning McQueen, Mater, Cruz, Red and DJ in "car-stume."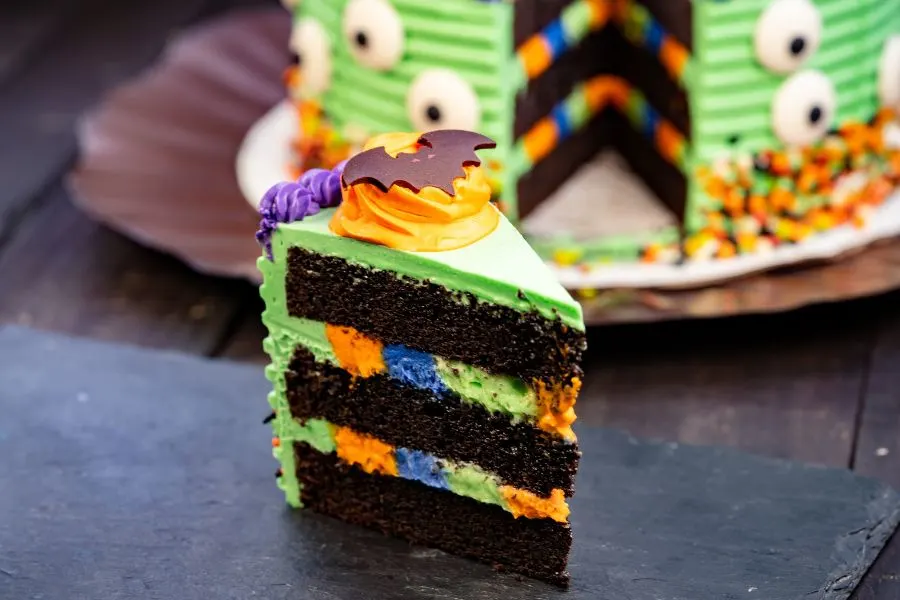 Disneyland Halloween Treats
If you are looking forward to Disneyland's Halloween Time desserts, you won't be disappointed.
Guests will find new Halloween-themed treats throughout the parks.
Be sure to try the Halloween-themed cake at Plaza Inn. It is devil's food cake, colorful white chocolate mousse and buttercream.
You can't help but get in the spirit during Disneyland's Halloween Time! Will you be going this year?