Disneyland is known for its magical atmosphere, thrilling rides, and iconic characters, but let's not forget about the delicious food! From classic churros to unique treats inspired by Disney movies, there are so many Disneyland snacks you need to try!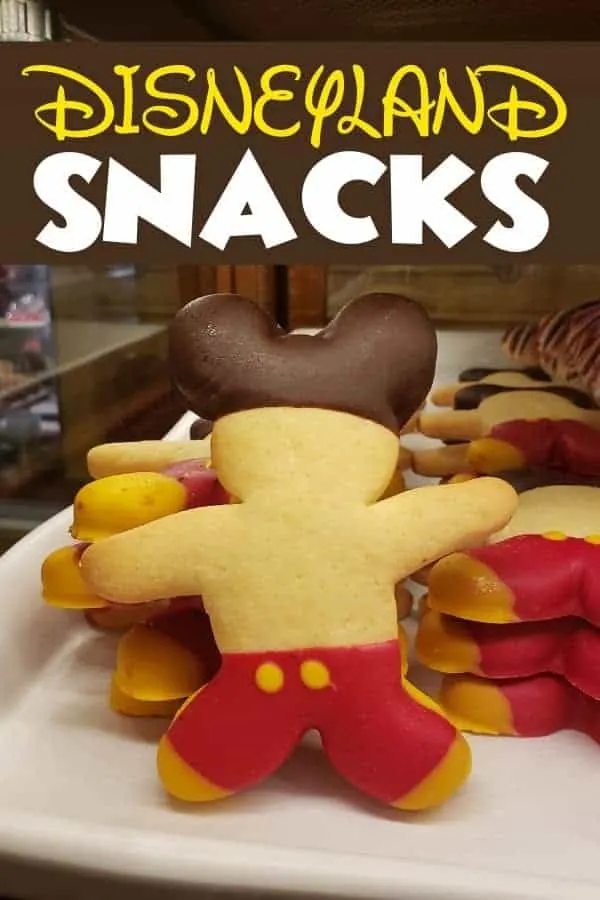 7 BEST Disneyland Snacks
When it comes to treats, Disneyland certainly has some amazing things!
We know you can eat them all, so if you are wondering which Disneyland snacks you should make sure you try, these are some of our favorites!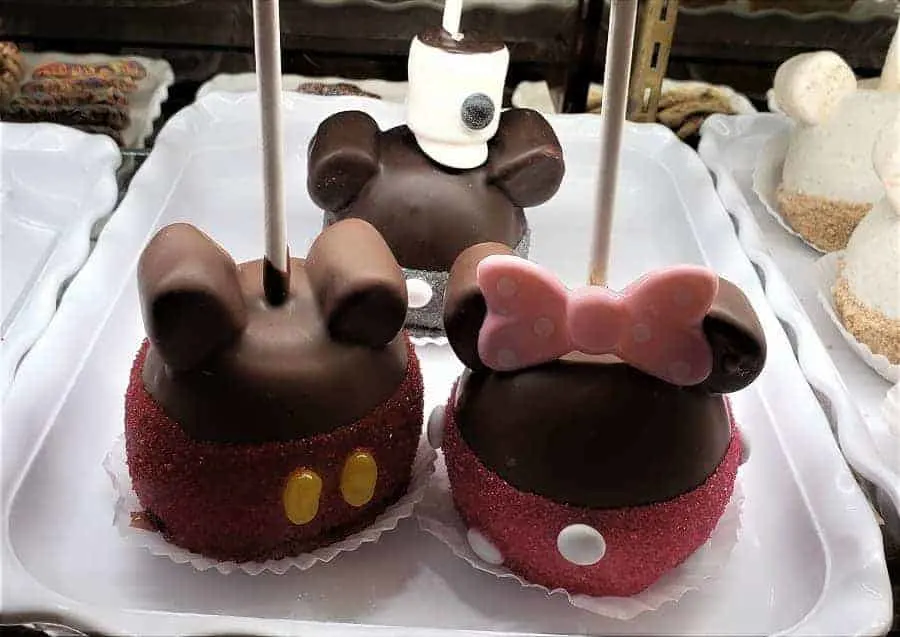 1. Mickey Mouse Candy Apple
One of the classic treats at the Disney parks is the Mickey Mouse candy apple.
These are crisp granny smith apples covered first in a layer of caramel, then dipped in chocolate, and finally, decorated in either a candy, colored sugar or peanut coating.
All candy apples shaped like Mickey or Minnie Mouse feature the trademark ears made of chocolate-covered marshmallows.
These treats are great to take home and if you choose to eat them while at the park, you can have them precut so you can share some slices!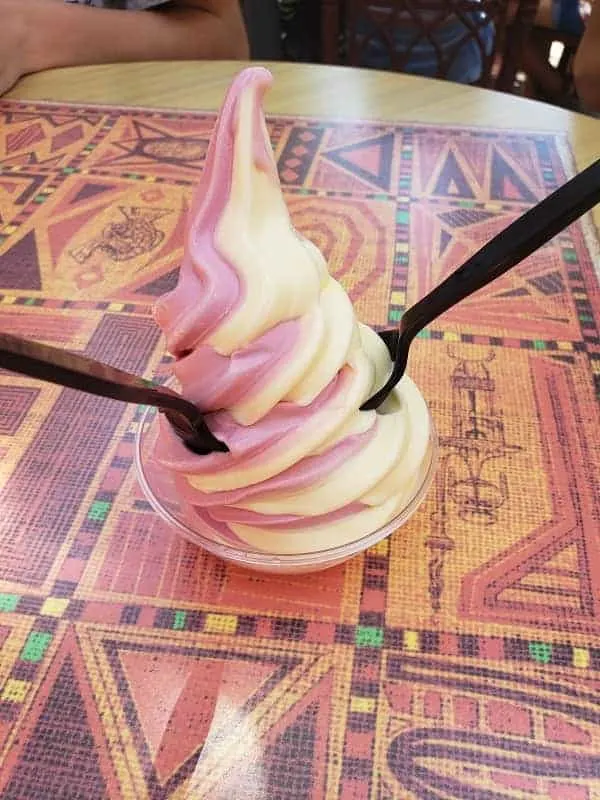 2. Disney Dole Whip
The most famous of all Disney treats is the Disney Dole Whip. The classic version is pineapple soft serve, but in Disneyland, you will find combinations of various flavors.
My personal favorite is the Pineapple and Raspberry Dole Whip swirl found at Trader Sam's.
The soft serve is popular because of the fact that it is dairy-free which is great for guests who are lactose intolerant.
While the Dole Whip is dairy-free, it doesn't take away from the delicious taste and creaminess of the dessert.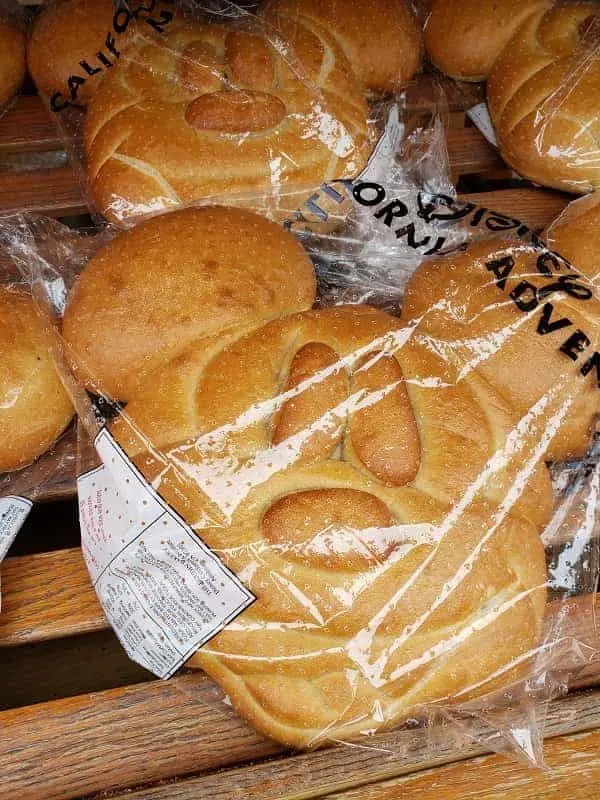 3. Mickey Mouse Sourdough Bread
When it comes to uniquely Disneyland treats, nothing says California like sourdough bread.
The world-famous bread made by the Boudin Bakery in San Francisco is available in Disneyland.
You can even take a tour of a replica of the world-famous San Francisco bakery in Disneyland's California Adventure Park.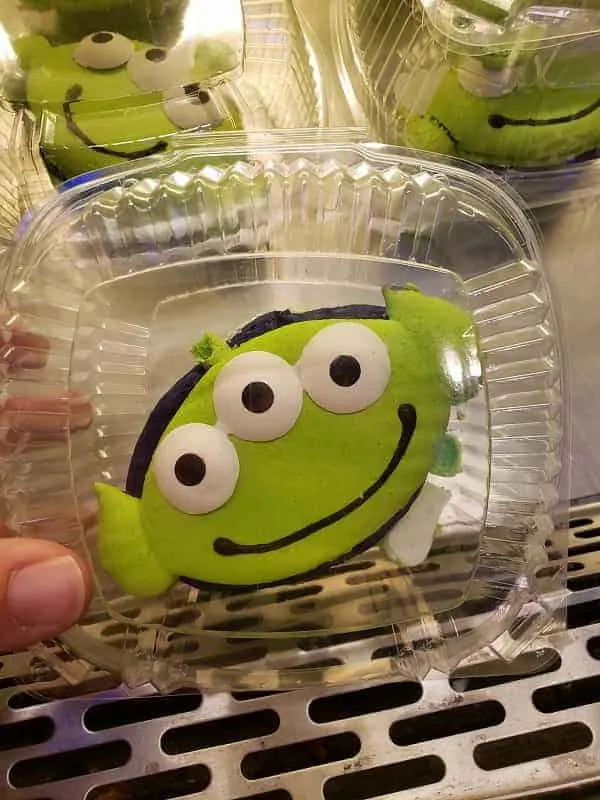 4. Toy Story Alien Macaron
This little alien dessert was first brought out during Pixar Fest in Disneyland but gained such a following that they keep it out all year long.
While green, don't think you are going to be tasting lime or even green apple.
This little filled cake in the shape of one of the aliens from Toy Story is actually filled with a blackberry filling & lemon curd!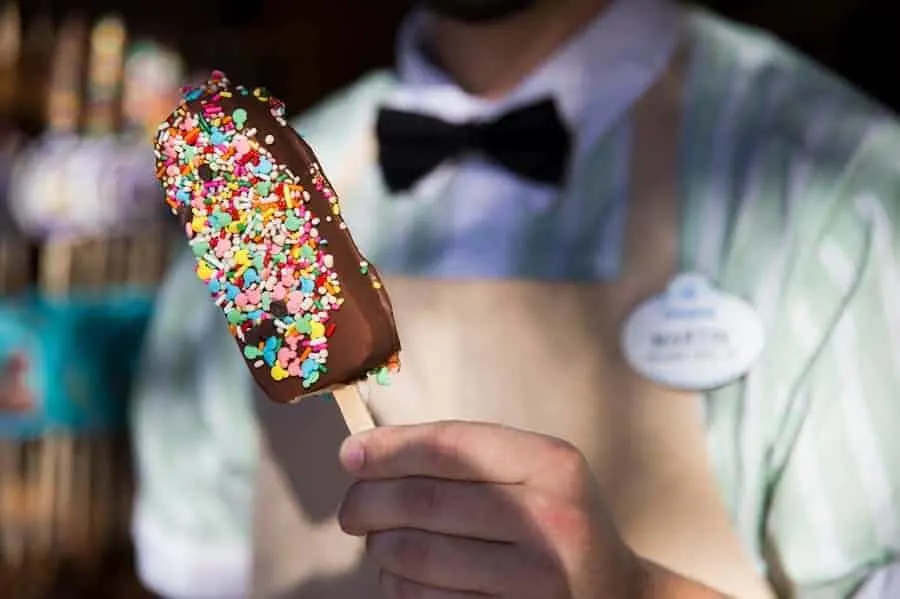 5. Custom Dipped Ice Cream Bars
While there are plenty of frosty treats to cool you off, if you are looking for a customized Disney treat, head to Clarabelle's Hand-Scooped Ice Cream in Disney California Adventure Park.
You will find a selection of hand-dipped ice cream treats that you can customize with coatings.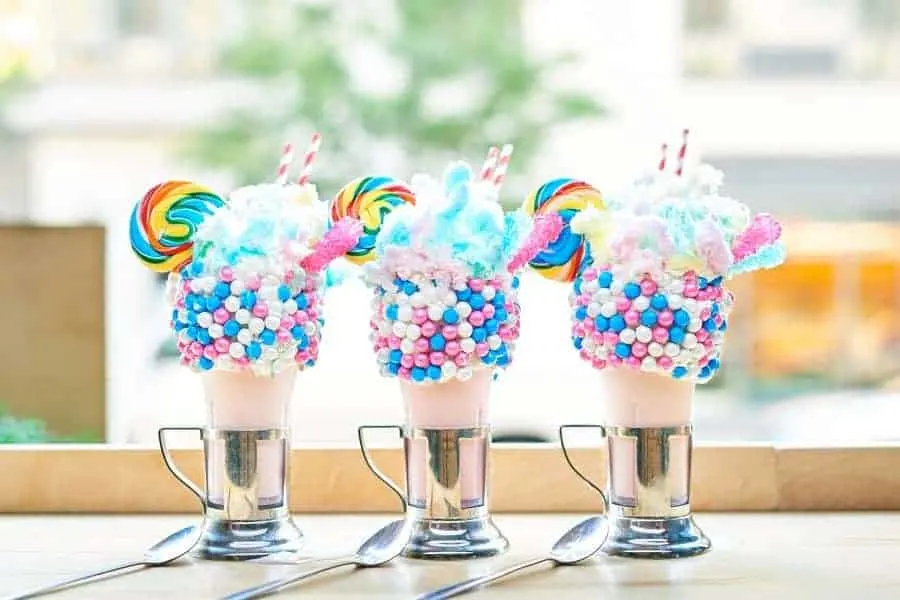 6. Crazy Shake Milkshakes
If there is one thing you should indulge in, it is the Crazy Shake Milkshakes at Black Tap Craft Burgers & Shakes in Downtown Disney.
The one shown is the Cotton Candy Milkshake and it is as decadent as it looks.
Don't try to tackle this alone. The shake could easily be shared by the entire family.
Expect a sugar high afterward.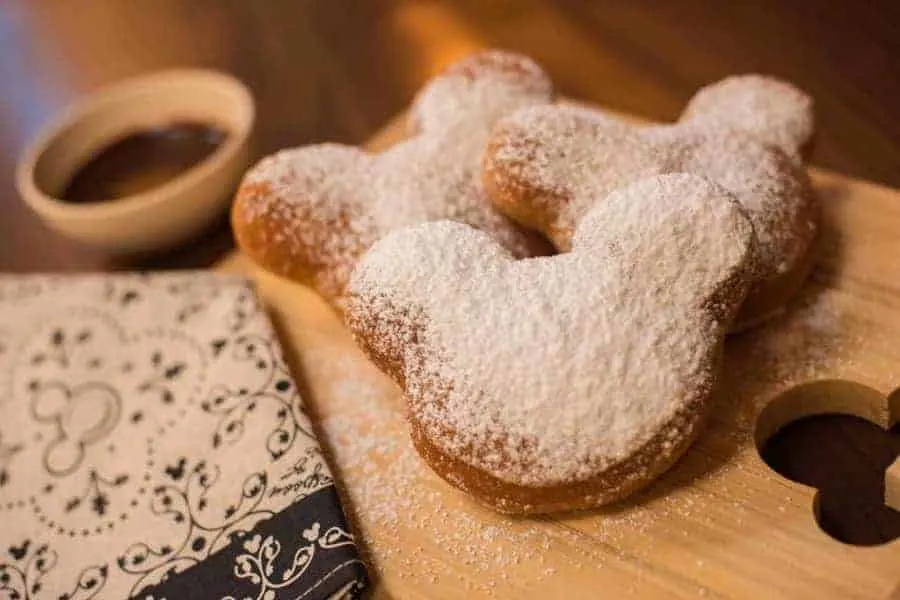 7. Mickey Beignets
While donuts are lovely, there is just something special about the beignets in Disneyland at the Mint Julep Bar!
These little pillows of deliciousness are topped with just the right amount of powdered sugar and can be dipped in chocolate for an added bonus!
If you happen to visit Disneyland at Halloween, you will find these treats take on a special sparkly purple color!
---
When you are making the trip to Disneyland, make sure that you save some room for snacks.
While the Disneyland snacks are a calorie splurge, remember that you will be doing a lot of walking so you will burn it all off!
Do you have a favorite Disneyland snack?