If you're a foodie and planning a trip to California Adventure you are going to be wanting to try some of the things this park is known for. Whether you're craving a churro or looking for a bowl of chili, this park has it all. Here is what we think is the best food at California Adventure.
Best Food at California Adventure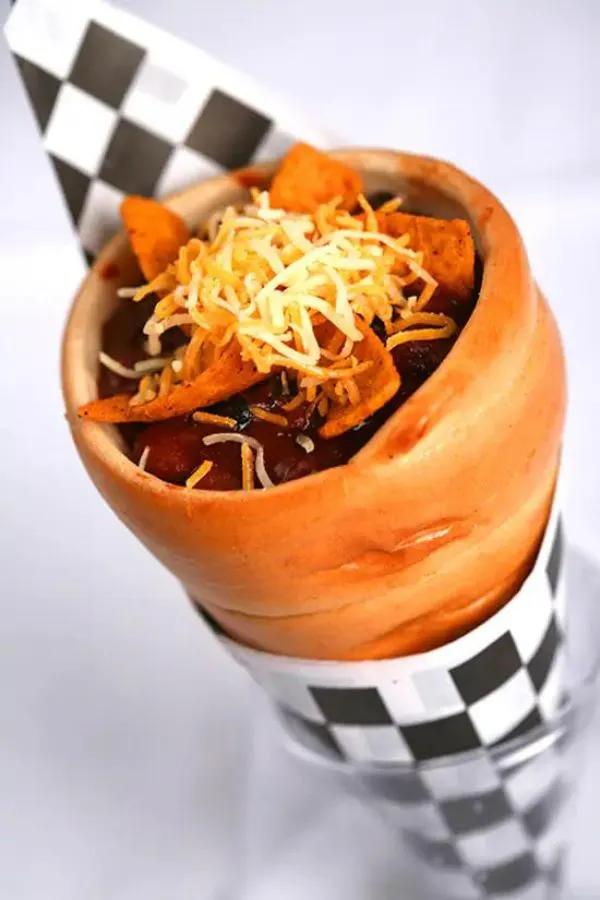 Chili "Cone" Queso
A fan favorite in Cars Land, Cozy Cone Motel offers a variety of snacks that are both tasty and fun.
Be sure to try the chili "cone" queso and the bacon mac 'n' cheese cone for a unique flavor combination.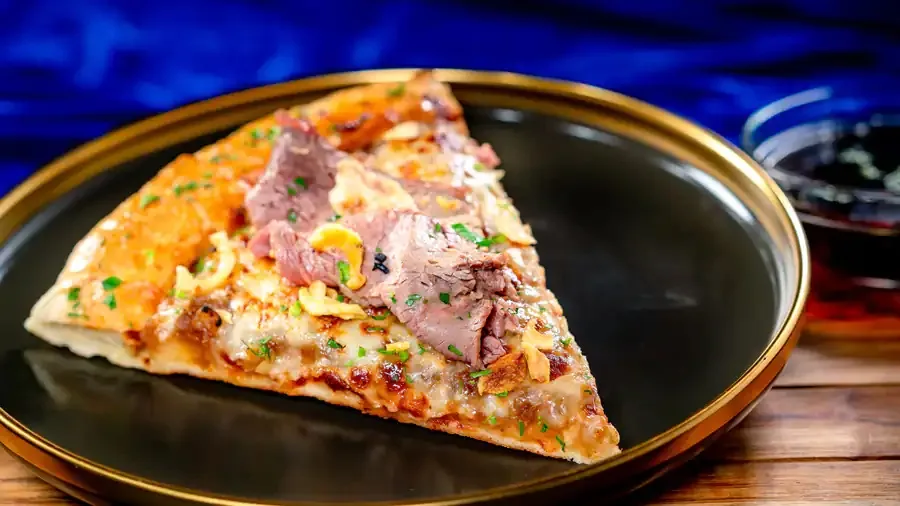 French Onion Dip Pizza
Head to Boardwalk Pizza and Pasta for a unique taste on a classic favorite! While you can get traditional flavors, venture for something a bit different and try the French Onion Dip Pizza.
Made with mozzarella and gruyère cheese and topped with caramelized onion and sliced roast beef served with a side of beef au jus.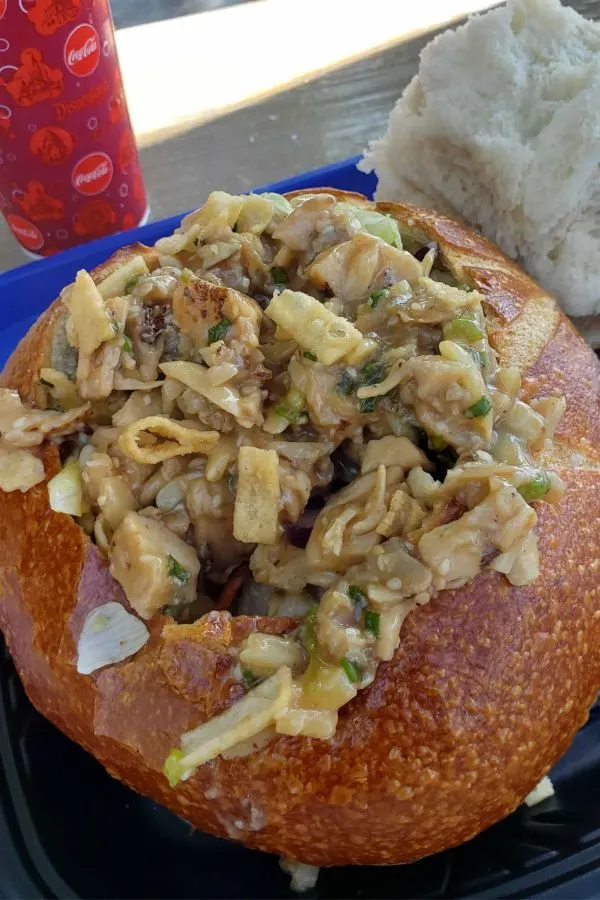 Boudin Bread Bowl
If you're a fan of classic California cuisine such as sourdough bread and clam chowder, the Pacific Wharf Café is a must-visit.
Apart from soup, you can also try Chinese chicken or walnut, apple and chicken salads inside a bread bowl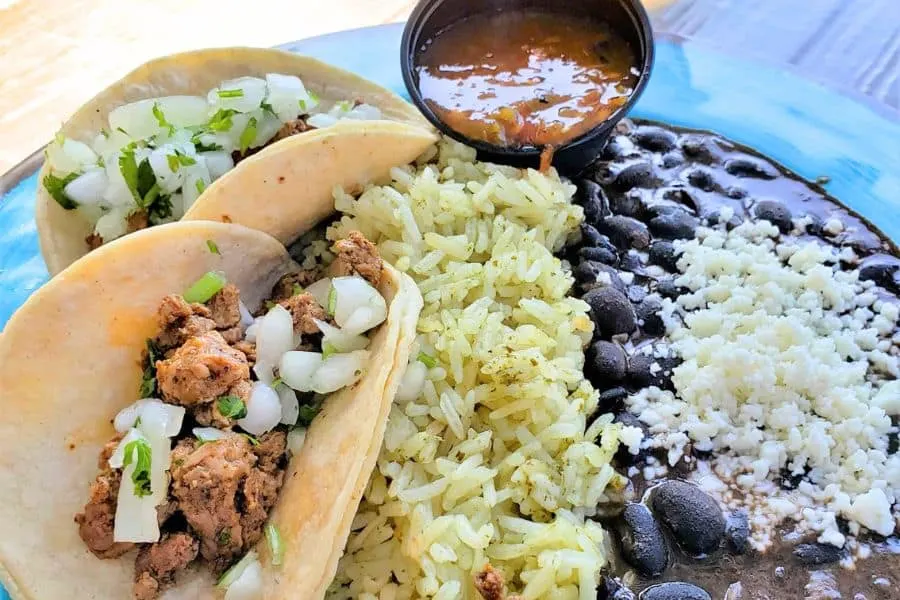 Street Tacos
If you want a good street taco, nothing beats Cocina Cucamonga. They have five styles of tacos to choose from and come with beans and rice!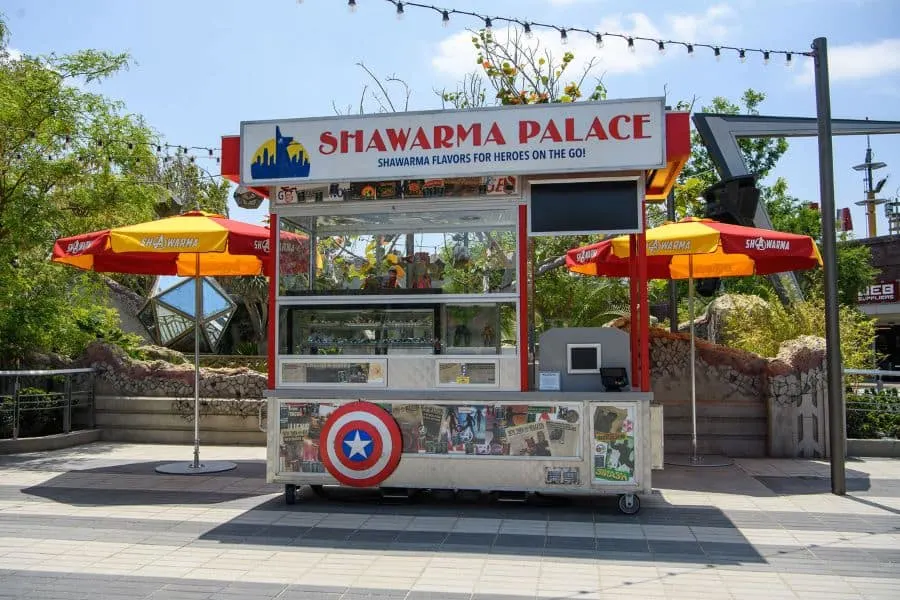 Chicken Shawarma
If you want to have a meal on the go, head to Avenger's Campus to the Shawarma Palace food cart and get the New York's Tastiest.
It is filled with chicken, garlic spread, and coconut yogurt-tahini sauce with pickled vegetables.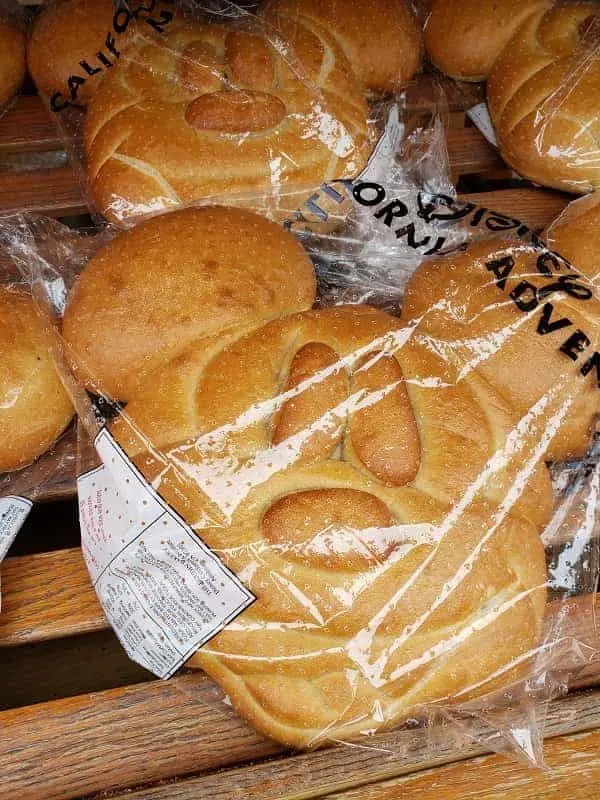 Mickey Sour Dough Bread
There is only one Disney park where you can get authentic San Francisco Sour Dough bread in the shape of Mickey Mouse and that is California Adventure!
Eat it on the spot or bring it home as a souvenir!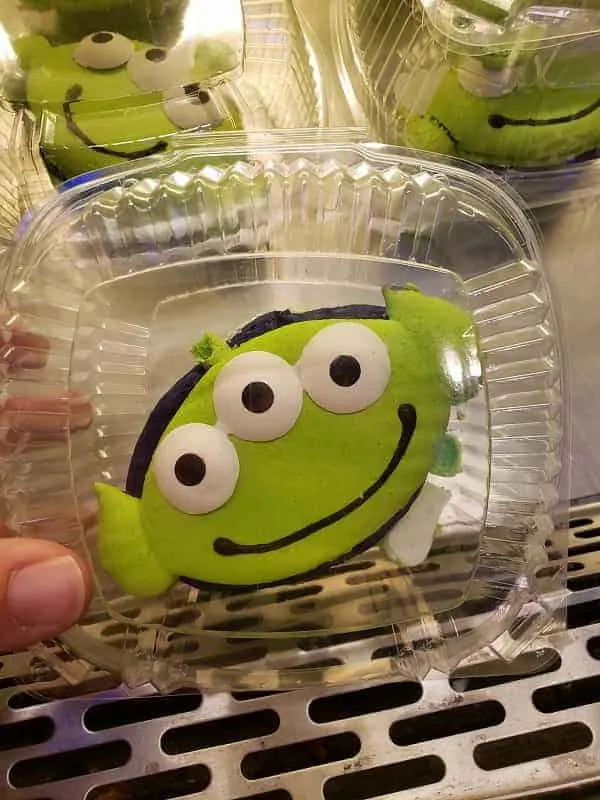 Alien Macaroon
A great place to grab a treat is at Bing Bong's Sweet Stuff. There you will find a ton of yummy goodies from candy apples to cake pops.
One thing you won't find in other places in the park is Alien Macaroons.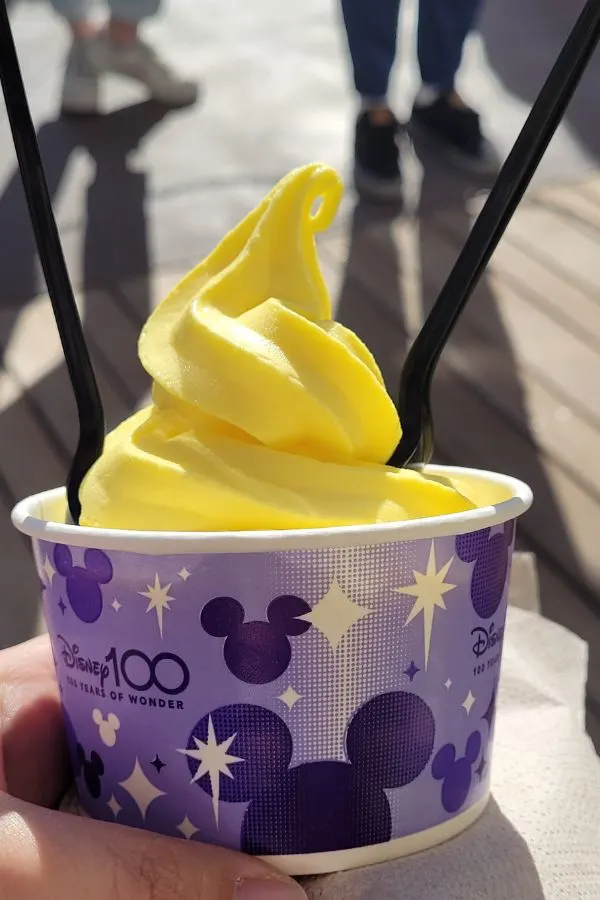 Lemon Dole Whip
If you are looking for a treat to cool you off, there is no better place than Adorable Snowman Frosted Treats.
This is where you will find Lemon Dole Whip, a refreshing dairy-free treat. You can get it in a cup or cone and even as a beverage!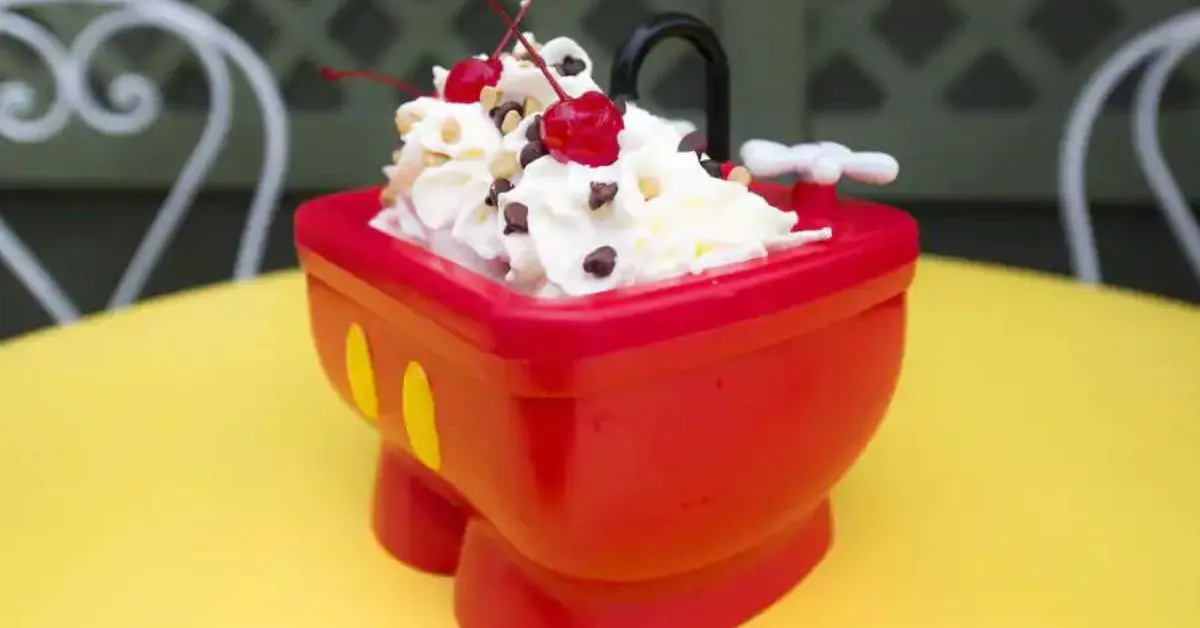 Kitchen Sink
If you want to share a delicious icy treat, then head to Clarabelle's Hand-Scooped Ice Cream for the largest ice cream sundae you'll find at Disneyland.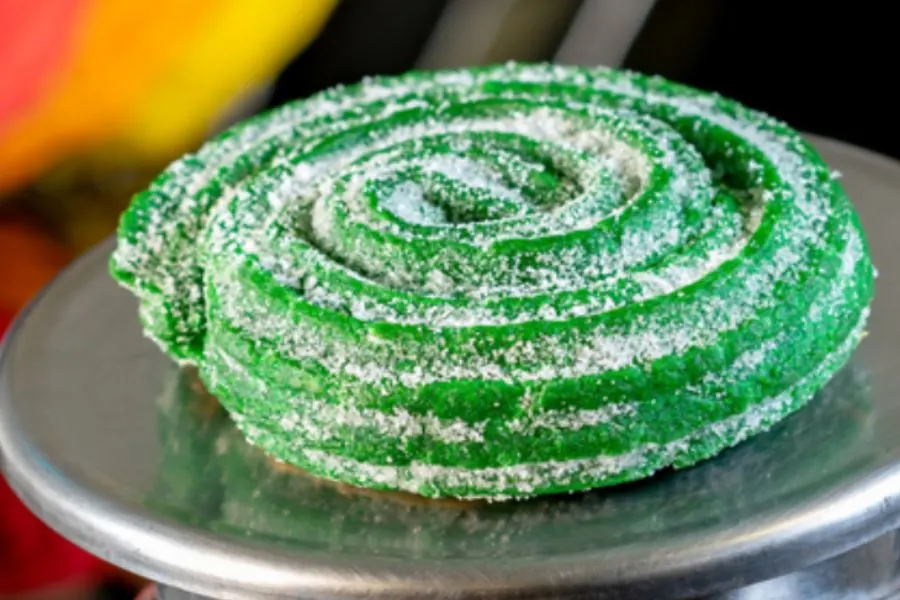 Sweet Spiral Ration Churro
While you can find churros at most stands in Disneyland and California Adventure, the only place you can get the Sweet Spiral Ration is in Avengers Campus.
This sweet pineapple-flavored churro is a great take on a classic!