One way to save time and still get some one-on-one time with your child's favorite Disney characters is through Disney World character dining. These special character meals are usually a bit more pricey, but give your child a more intimate meet & greet experience with the characters.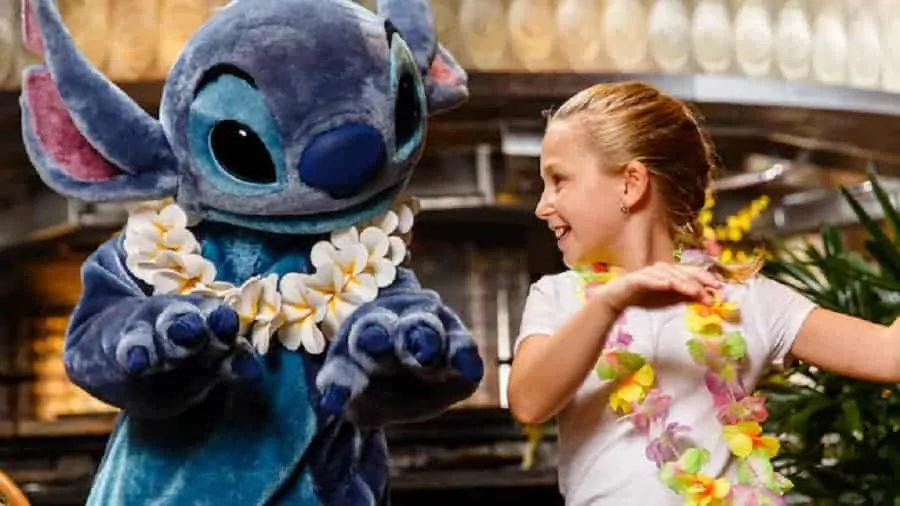 Guide to Disney World Character Dining
Disney World offers guests the chance to meet Disney characters while they enjoy a meal.
Typically, you will sit down for a meal and while you are eating, the Disney characters will make their rounds to each table, one character at a time.
This gives you the chance to get an autograph and pose for a picture without having to stand in a line.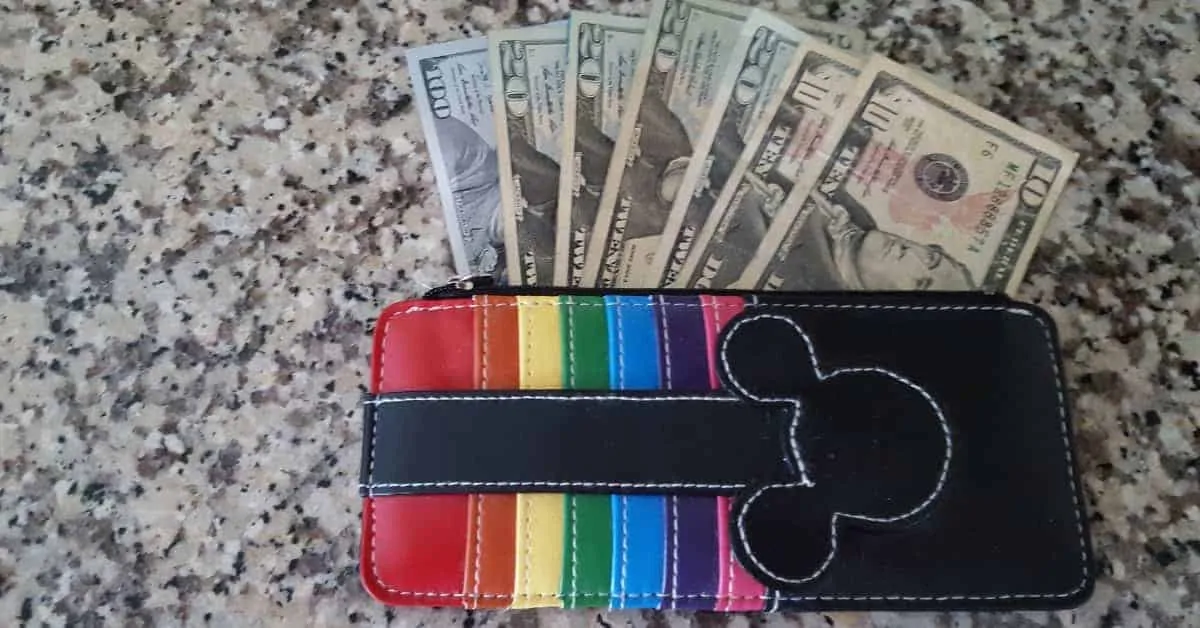 How Much is Disney Character Dining?
Prices do vary depending on the experience so you will want to make sure that you do your homework by checking each Disney character meal experience.
Some meals are prix fixe (like Be Our Guest and most buffets) while others are based on age (kids always are less than adults).
If you want to do a character meal but are on a budget, character breakfasts are typically the least expensive meal when it comes to character dining.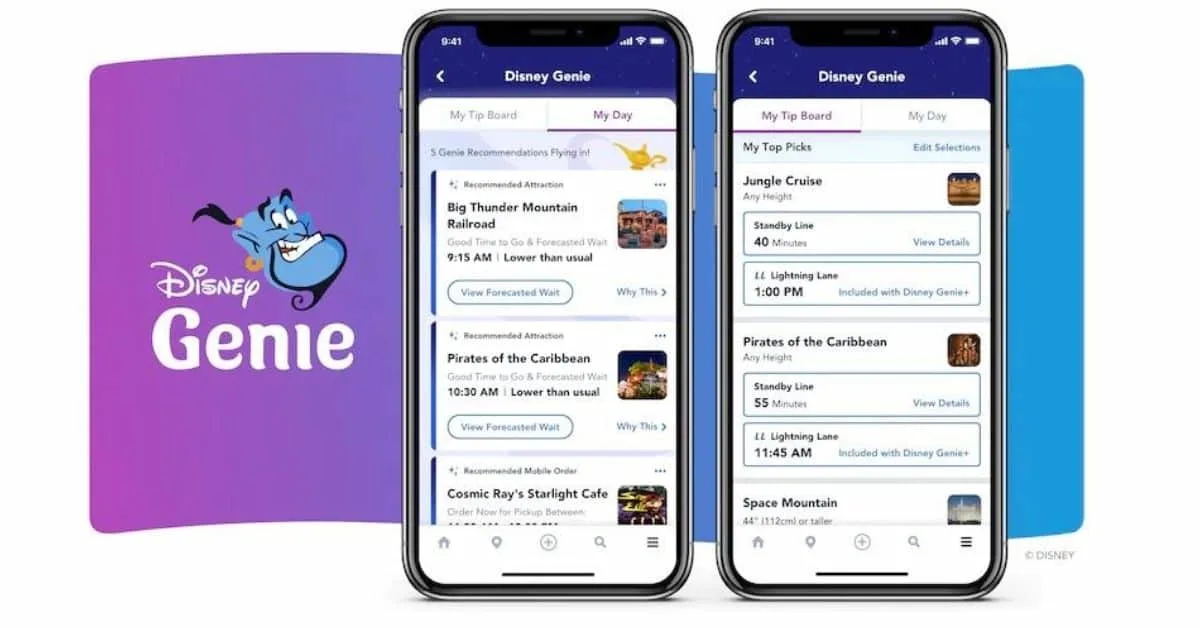 How to get a Disney Character Meal Reservation
When it comes to character dining, you are going to want to make sure you book your meals with Disney characters in advance through the My Disney Experience App.
Character dining reservations do book quickly, and you might find that getting the reservation you want is difficult.
If you are unable to get the reservations on your first attempt don't give up.
People change & drop character meal reservations all the time, so just keep logging into your account to see if anything comes available.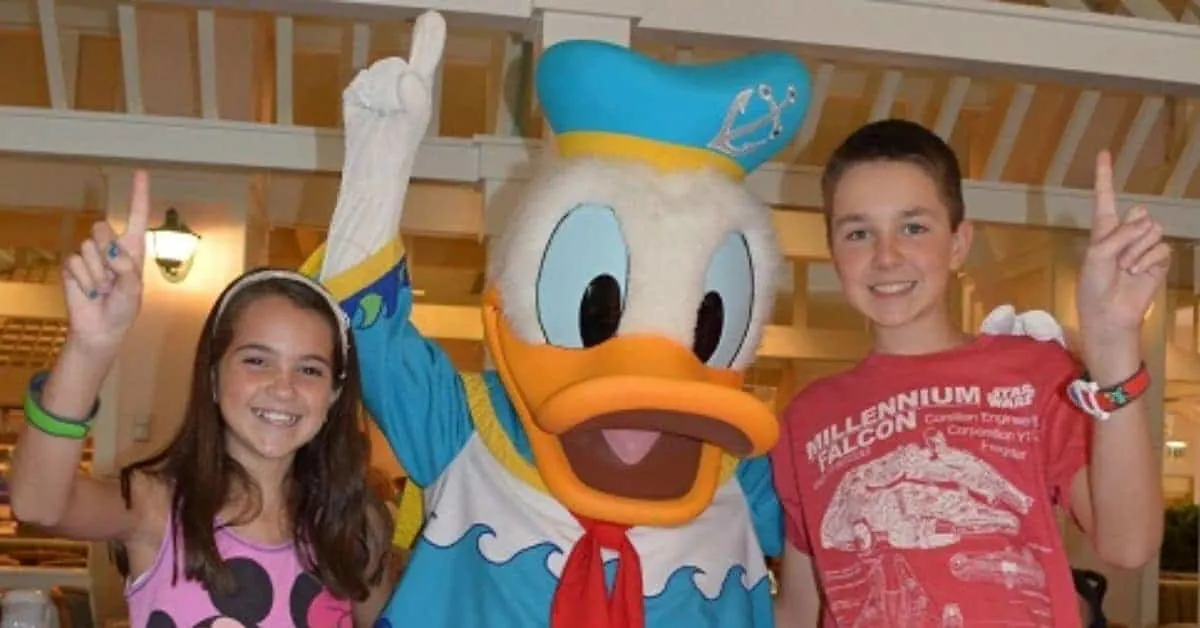 Why Disney World Character Meals might not be right for you…
I know it sounds crazy, but there are some things to consider when booking a Disney character meal.
These meals are often buffet experiences. If you aren't a fan of the buffet experience, these meals are probably not for you.
Not the best Disney food. While good, the Disney character dining isn't always the best in terms of food. Disney is known for having excellent table service options, and if you really want to enjoy the food, this isn't the best way.
It takes a lot of time. Table service restaurants always take more time than quick service, but character dining takes even longer because you are going to want to make sure you give each character enough time to get to your table. If you are fast eaters, you might find that you have to wait for the last character to make their way to your table.
There are several Disney character dining options to choose from which can make it hard to decide which one is right for your family.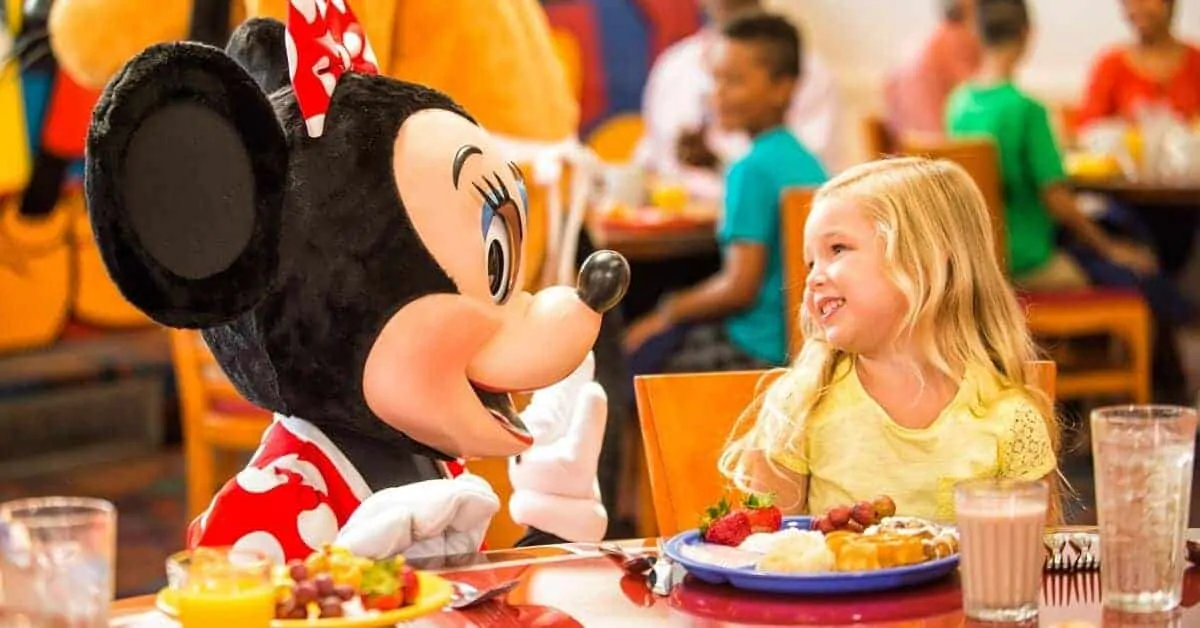 Disney World Character Dining at the Parks
Park: Magic Kingdom
Meal: Dinner
Price:$15-25 (based on selection)
Characters: Beast (Belle only appears at Enchanted Tales with Belle)
Cinderella's Royal Table
Park: Magic Kingdom
Meals: Breakfast, lunch, and dinner.
Price: $57-$70 for adults and $35-$45 for kids (based on meal time)
Characters: May include Ariel, Aurora, Cinderella, Snow White, and Jasmine
Crystal Palace
Park: Magic Kingdom
Meals: Breakfast, lunch, and dinner.
Price: $25-$50 for adults and $15-$30 for kids (based on meal time)
Characters: Pooh, Piglet, Tigger and Eeyore
Akershus Banquet Hall
Park: Epcot
Meals: Breakfast, lunch, and dinner.
Price: $39-55 for adults and $24 – $34 for kids
Characters: May include Belle, Jasmine, Snow White, Sleeping Beauty, and Mary Poppins.
Garden Grill
Park: Epcot
Meal: Dinner
Price: $38-45 for adults and $19-22 for kids
Characters: Chip, Dale, Mickey Mouse, and Pluto
Park: Hollywood Studios
Meals: Breakfast, lunch and dinner
Price: Breakfast: $35-50 for adults and $21-25 for kids
Characters: Disney Junior characters for breakfast & lunch, Minnie Mouse & friends for dinner
Park: Animal Kingdom
Meals: Breakfast
Price: $35-50 for adults and $21-25 for kids
Characters: Mickey Mouse, Donald Duck, Daisy, and Goofy
We hope this information makes it a little easier to make your decisions!
What are your choices for best character dining at Disney World?