While many people think Epcot is not a fun park for kids, it actually has a ton of attractions that kids enjoy. Besides the rides and attractions, kids also like getting to meet Disney characters at Epcot. The park has some characters that you won't find anywhere else in Disney World.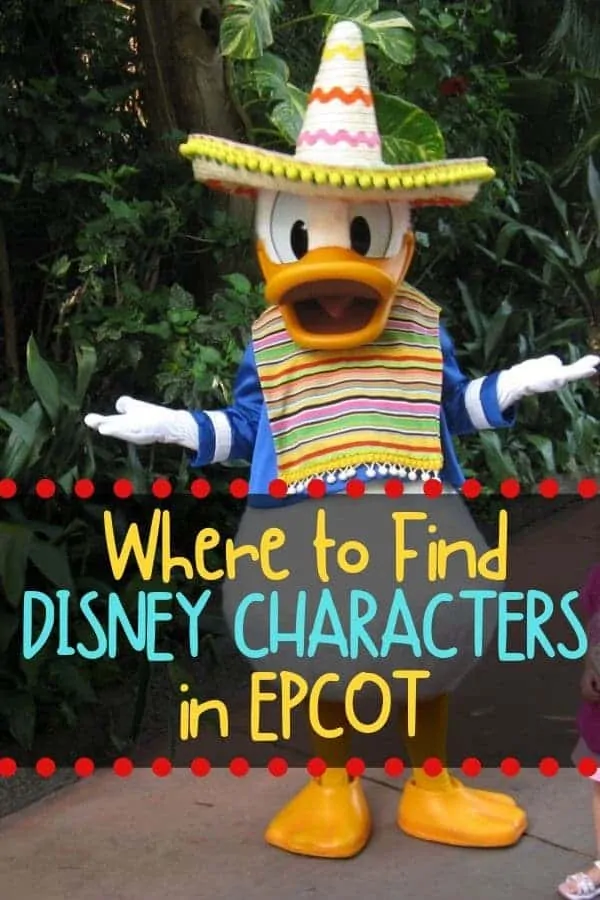 While getting photos and autographs of your favorite Disney character is fun, it can be time consuming if you don't know where the Disney character meet & greets are located.
Here's where you will find EPCOT characters: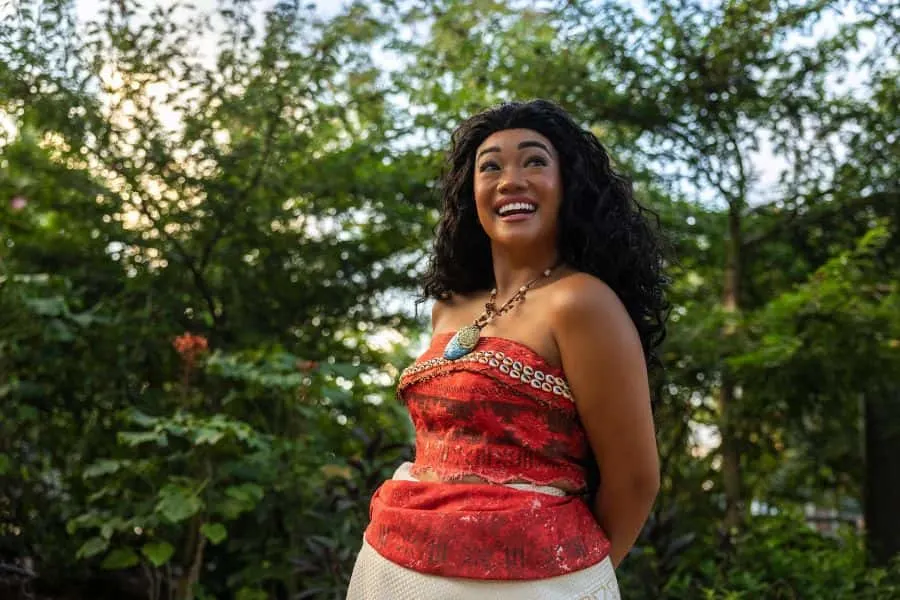 Where to Find Disney Characters at Epcot
Pluto or Stitch at Park Entrance
Meet Joy & Vanellope inside Imageworks
Meet Moana at Journey of Water (Starting Oct 15, 2023)
Meet Figment at Imagination Pavilion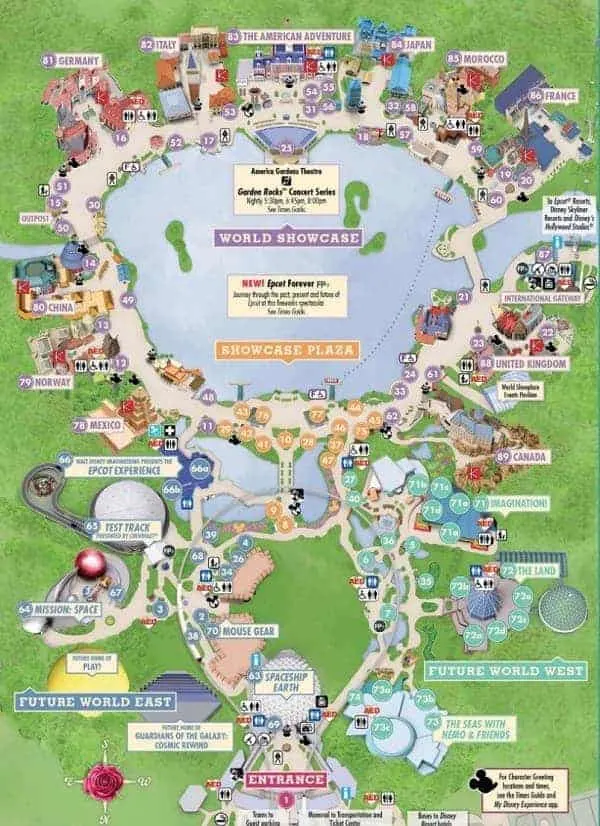 Disney Characters at Epcot World Showcase
Mexico- Be on the lookout for Donald Duck dressed in a sombrero beside the Mayan ruins.
Norway- Meet Anna & Elsa from Frozen at Royal Sommerhus
Germany- Snow White (& sometimes Dopey) are known to be found at the Wishing Well.
China- Mulan can be spotted near the entrance to the China Pavilion.
Morocco- Aladdin, Jasmine (sometimes the Genie) are back inside the Moroccan shops.
France- Belle and Beast can be seen near the lake & Princess Aurora in a gazebo in the Garden
United Kingdom- Look for Mary Poppins and/or Alice (in Wonderland) as you cross over the bridge from France into UK.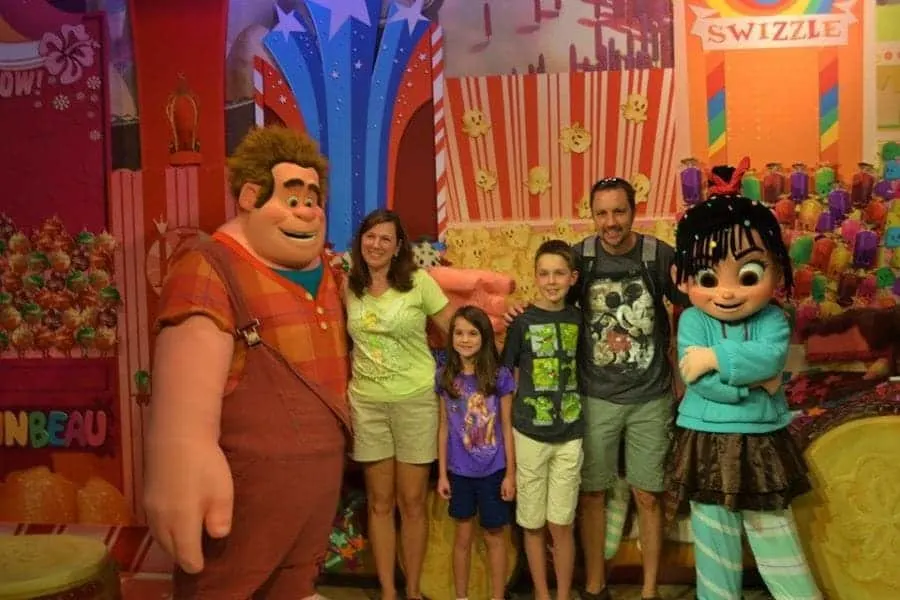 Tips for EPCOT Character Meet & Greets
Make sure that you have your camera ready to snap that picture and if you are having them sign an autograph book, that you have your pen uncapped.
Disney characters at Epcot are not available for meet and greets the entire day.
If you have a specific question about when a particular character is going to be out, try asking a Disney Cast Member in that area of the park.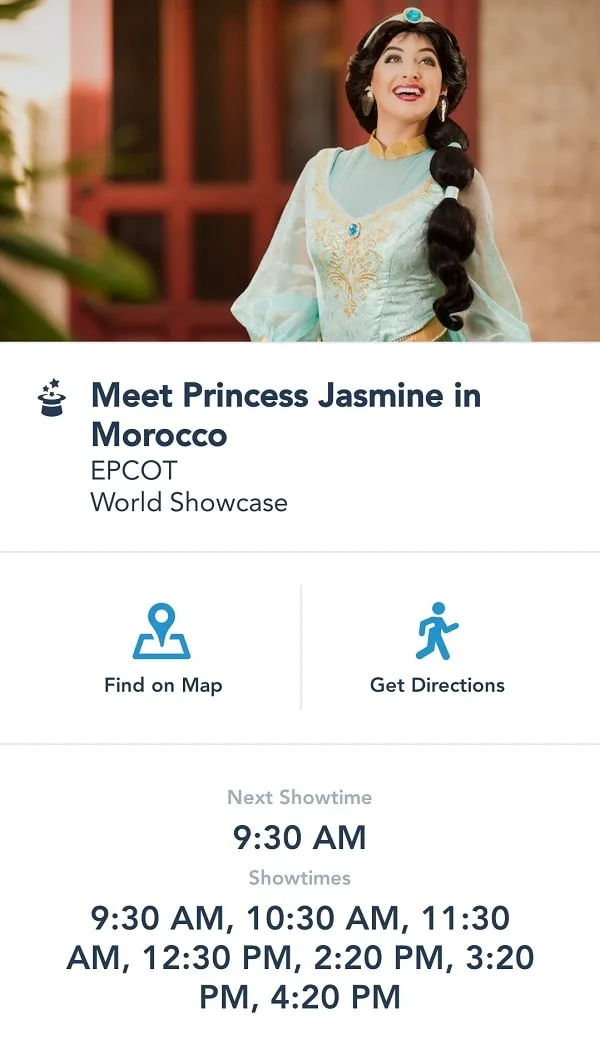 I would also suggest using the My Disney Experience App.
When it rains, characters are typically placed in different locations. They are usually placed in nearby buildings.
You will also want to keep in mind that with all the updates coming to Epcot, some of the Disney characters at Epcot might be shuffled around.
We will update this post as changes are made, but you should also check the times guide when you arrive at the park.
Which Epcot characters are you hoping to see?