Gaston's Tavern in Magic Kingdom is a great place to grab a cold drink and snack between rides. Located right next to the Beast's Castle (where you can dine at Be Our Guest), Gaston's Tavern Menu has some items you won't be able to find anywhere else in Disney World.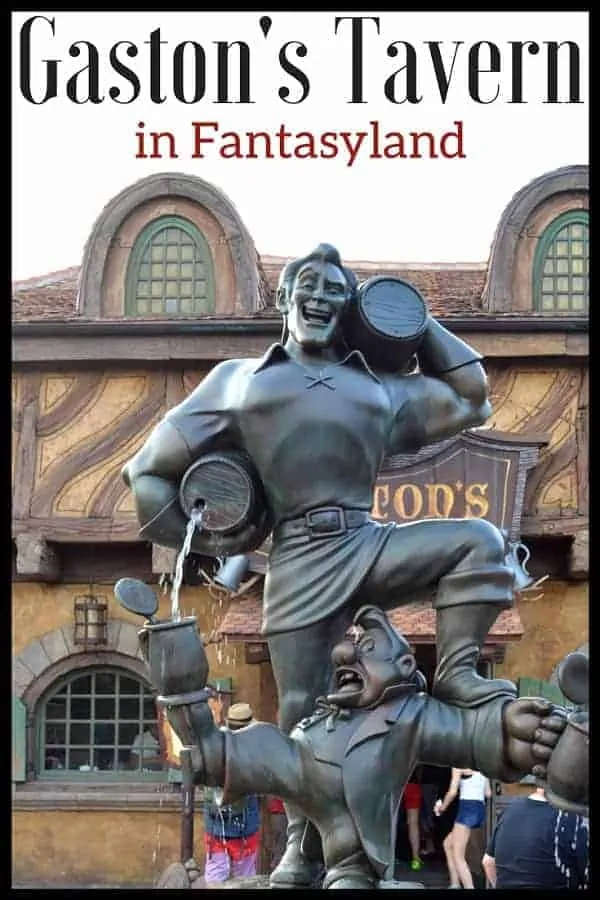 Gaston's Tavern
Gaston's Counter Service Restaurant has both indoor & outdoor seating, although the outside seating is quite limited.
Even if you don't plan on eating anything, you really should take the time to go inside the restaurant.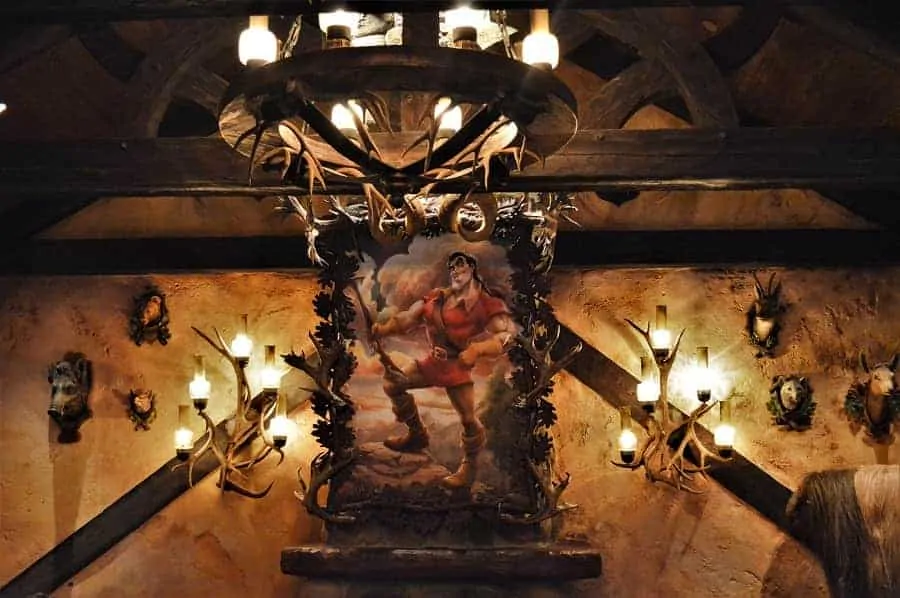 It is decorated to look like a hunters tavern, filled with hunting trophies and of course, Gaston is on center stage!
What You'll Find on Gaston's Tavern Menu
Ham, Provolone, and Swiss Sandwich served with Chips $10.99
LeFou's Brew $6.29
Donald Duck Dome Cake $8.29
Warm Cinnamon Roll $6.79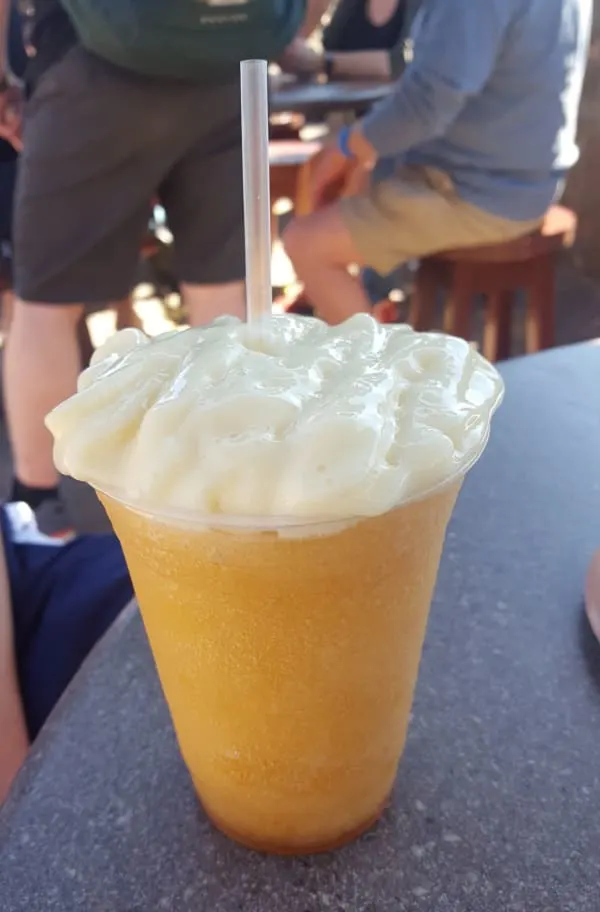 LeFou's Brew
This delicious beverage is made to look like a frosty ale, but it is actually a non-alcoholic beverage suitable for everyone in your family.
It is made of frozen apple juice with a hint of toasted marshmallow and topped with passion fruit-mango foam. This is the only place on Disney property that you will find it!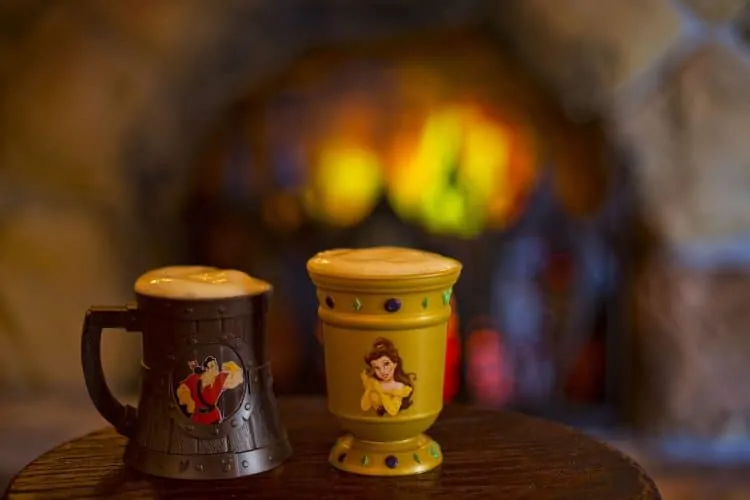 You can purchase it in a souvenir goblet or stein for $12.99 or in a plastic cup for $6.29.
Gaston's Tavern is the only place where you will be able to find LeFou's Brew so if you are here, you need to go ahead and get it!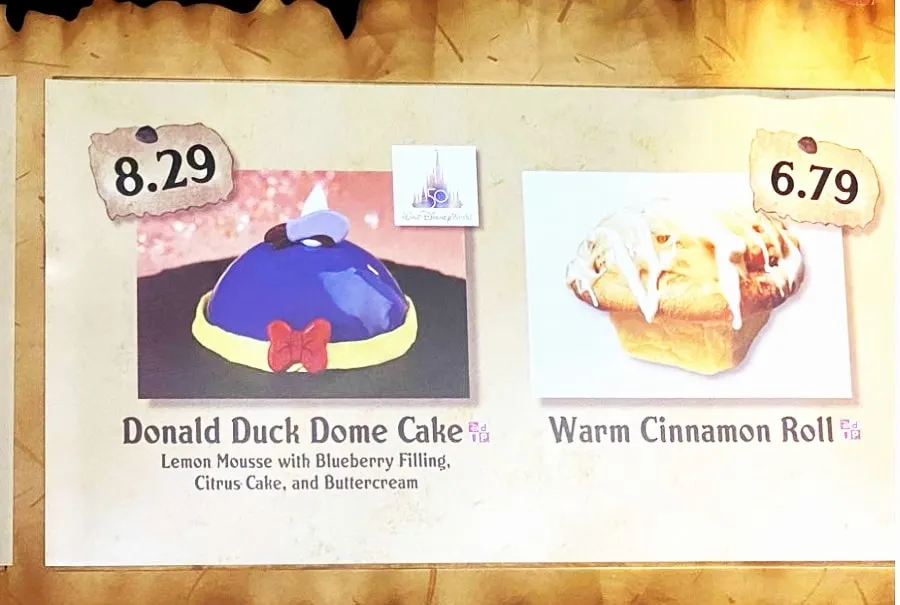 Donald Duck Dome Cake
Newly added, this 50th Anniversary treat really packs a punch of flavor.
It is a Citrus cake with lemon mousse with blueberry filling and buttercream.
This special dessert is only available at Gaston's!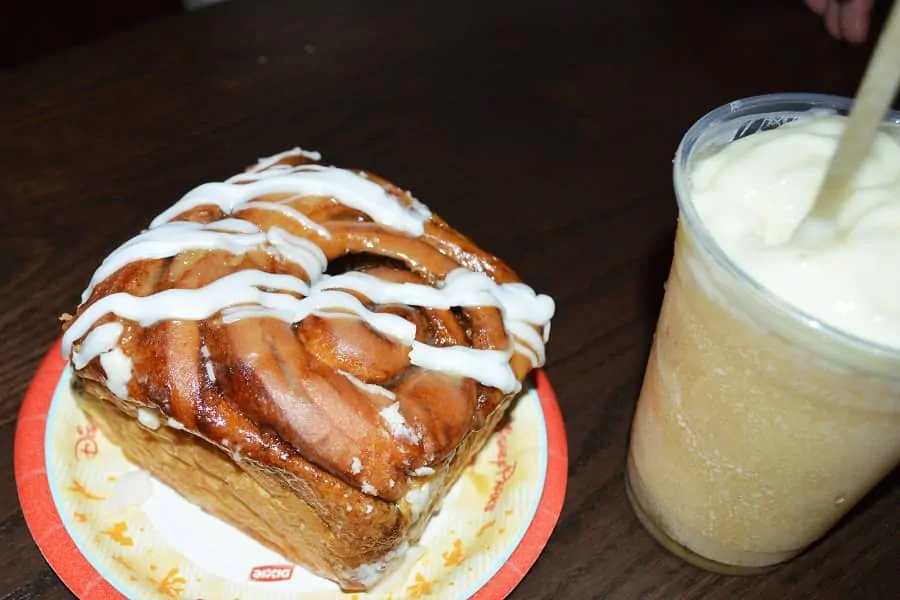 Warm Cinnamon Roll
There are so many yummy treats to indulge in at Gaston's Tavern, but one of my favorites is there Warm Cinnamon Roll.
It is huge and pairs well with Le Fou's brew!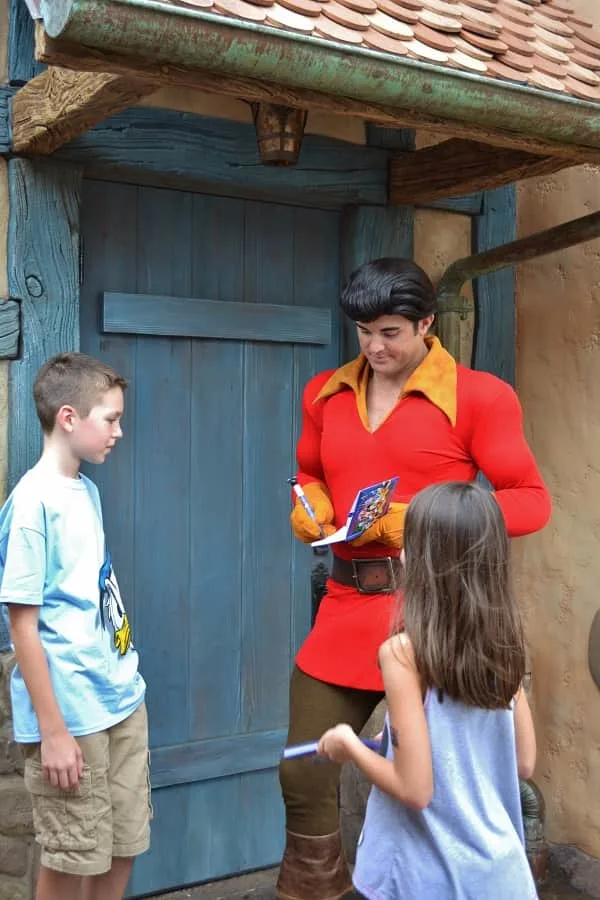 Gaston Meet & Greet (Currently Unavailable)
If you are hoping to meet Gaston, chances are you will find him hanging out near his tavern.
He is quite the character!
Be sure to fawn over him and if you mention his muscles, you will be in for a treat!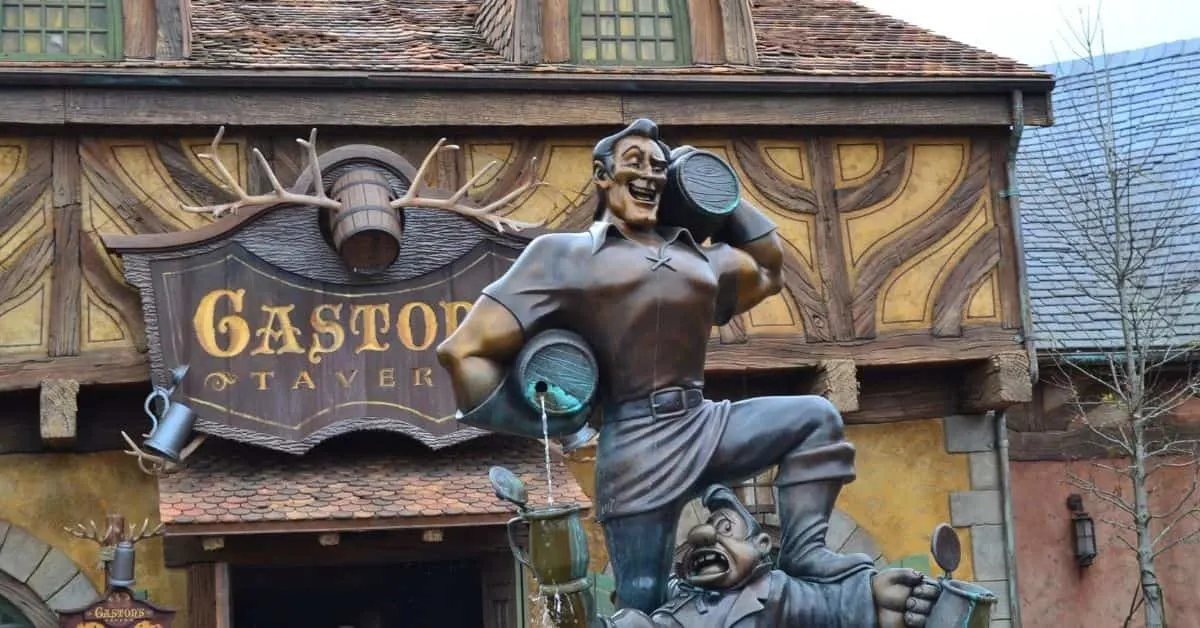 Have you been to Gaston's? What treats did you choose from Gaston's Tavern Menu?