Are you looking for some creative ways to showcase your Disney character signatures? We have got 11 different ideas for items for Disney autographs that go beyond the standard autograph book.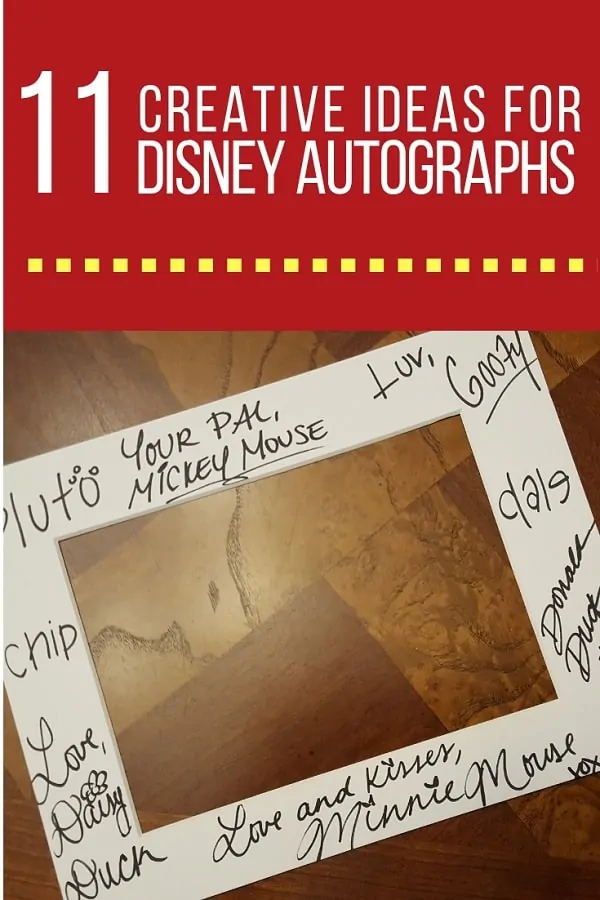 11 Ways to Display Disney Character Signatures:
1. Plain Pillowcase
One fun way to keep your Disney autographs on display is on a pillowcase. It could be on a bed pillowcase or on a pillowcase cover for a decorative pillow. (Be sure to bring fabric markers),
2. Solid T-shirts
Theses are also great to sign.You can wear the shirt, but it would be easier if you had the shirt separate to use, plus a set of markers or sharpies. We prefer the Gildan t-shirts for writing on.
4. Sash
Sashes are fun because they are easy to take on & off while you are at the park. They can also be easily displayed for show by hanging them on a wall.
5. Fabric Squares
These are easy enough to carry around and can be made into a blanket or quilt once you have enough of them! Solid fabric squares are the easiest to see the signatures & you can alternate with patterns. These make a great way to remember your special trip for many years to come.
6. Flat Mickey Wooden Signs
I love these Mickey Mouse wooden signs because once you have the signatures, you can hang them on the wall to use a decor! I would paint it a flat color before having them signed.
7. Mickey Mouse Ears
One thing that most people purchase on their first trip to Disney is a set of Mickey Mouse ears. If you bring a white or silver pen, Disney characters can sign the ears.
8. Plain Canvas Tote Bag
Canvas bags are relatively inexpensive and can be signed with fabric pens and used on your trip or when you are back home.
9. Disney themed Calendar
If you purchase a Disney calendar, you can get characters to sign on the different months of the year.
10. Disney Poster
This is not my favorite idea only because a poster can easily get ripped or crushes. If you know you can take care of it properly, a poster filled with Disney character autographs is a really cute way to showcase Disney character autographs.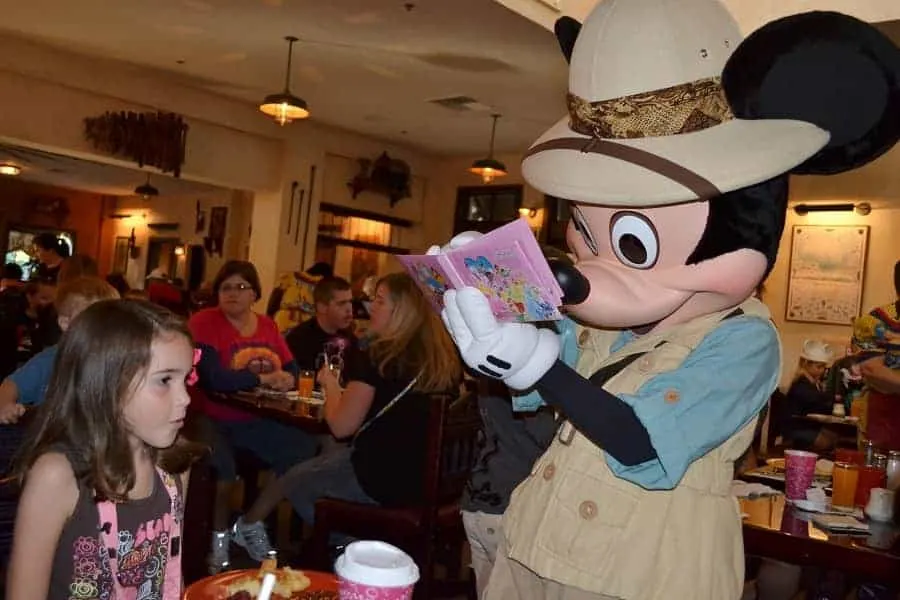 Disney characters will be more than willing to autograph any of these things. Just be sure you have the proper writing tool with you. I would opt for either fabric markers or sharpies.
Do you have any other creative Disney autograph ideas?