While you can get all the free ice cream you can eat on a trip aboard the Disney Dream, sometimes you crave something a little different. If you are looking for treats like you would get at Disney World, you will find everything from Caramel Apples to Mickey cupcakes at Vanellope's Sweet & Treats.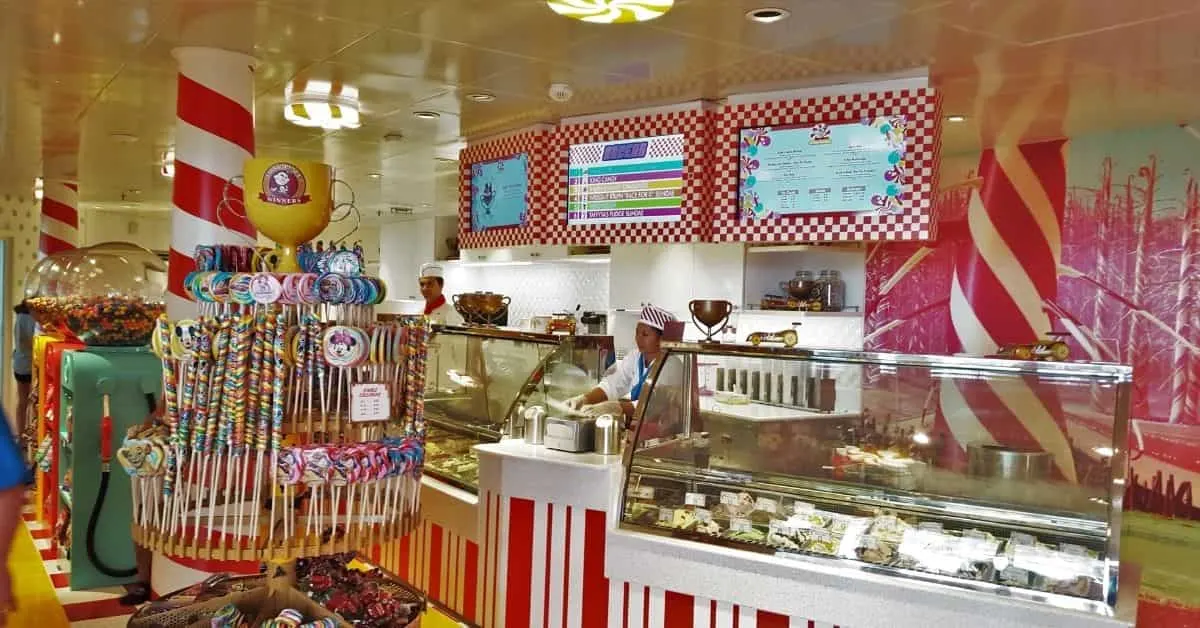 Vanellope's Sweets & Treats takes you straight into the whimsical candy land of the Sugar Rush race car game in "Wreck-It Ralph."
You will find Vanellope's race car, gas pump-style gumball dispensers, and other fun details.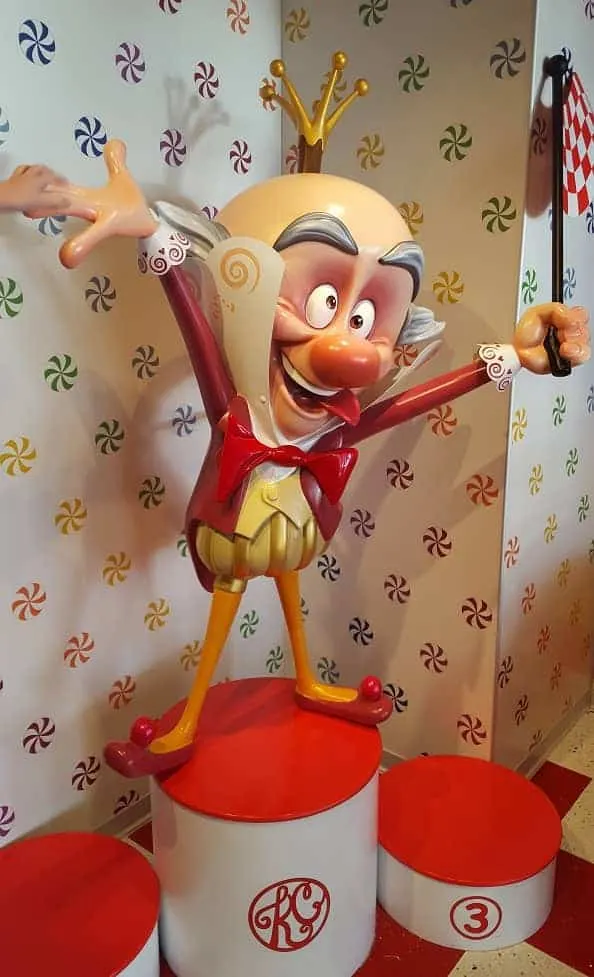 Get your picture by the sculpture of King Candy on his winner's pedestal or with Vanellope hanging upside down in the Candy Cane Forest.
Be sure to look for a sleeping Sour Bill who occasionally wakes from a nap inside a gumball dispenser to say something sour.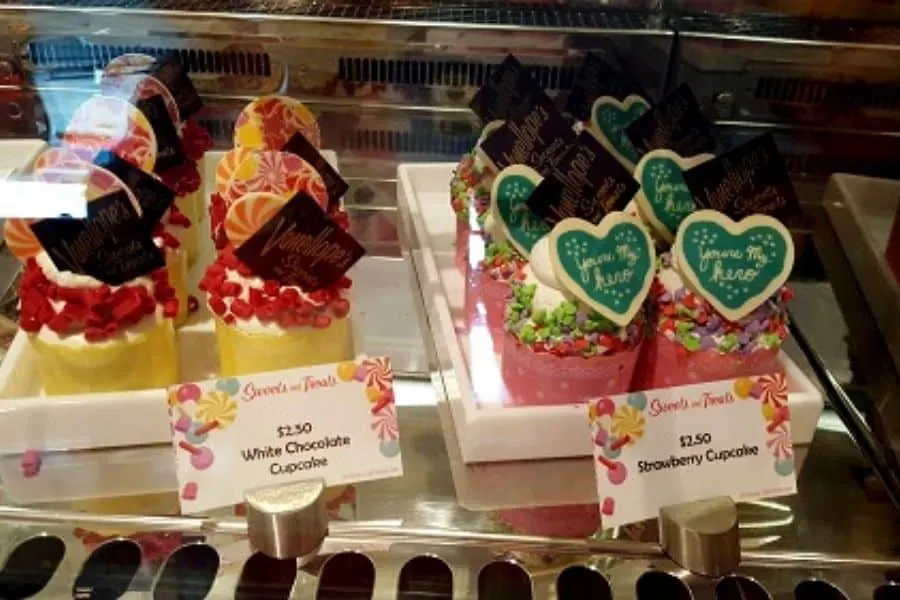 Vanellope's Sweets & Treats Menu of Goodies
Candy Apples
Caramel Apples
Krispy Rice Treats
Sugar Cookies
Short Bread Cookies
Cookie Pops
Fudge
Cake Pops
Cup Cakes
Chocolate Dipped Strawberries
Macaroons
Truffles
Brownies
Marshmallow Wand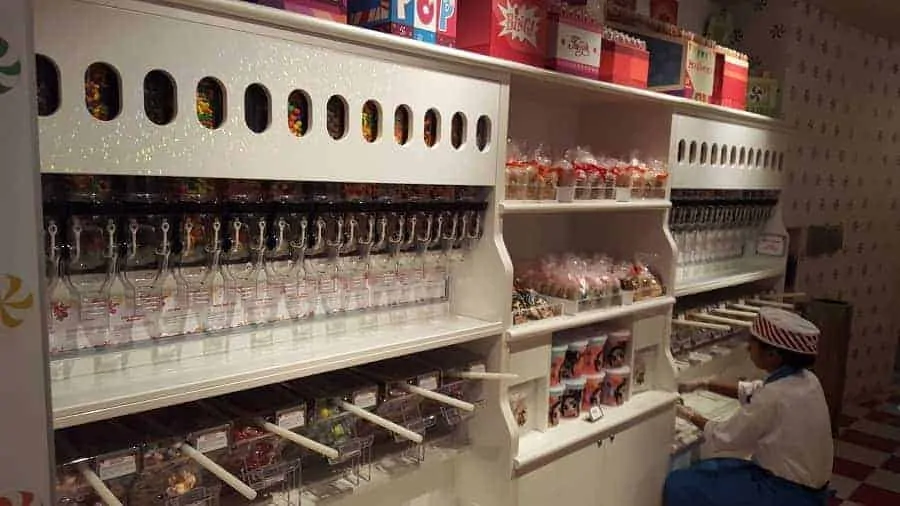 There is also a full candy bar with self-serve candy by the pound, pre-bagged candy.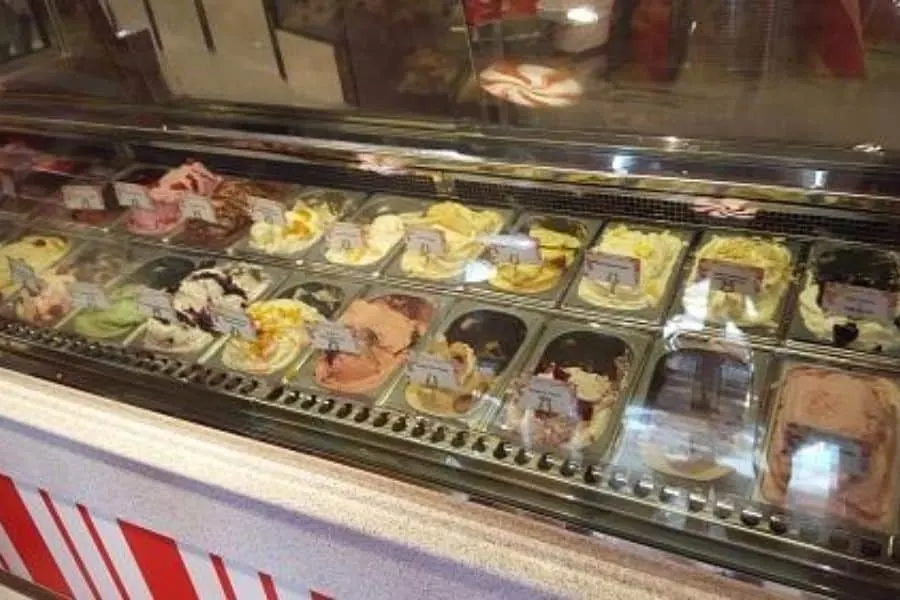 There is also a full Gelato and Sundae bar with more than 20 gelato and 16 ice cream flavors.
You will also find whipped cream, sauces and fruit compotes and many selections of toppings.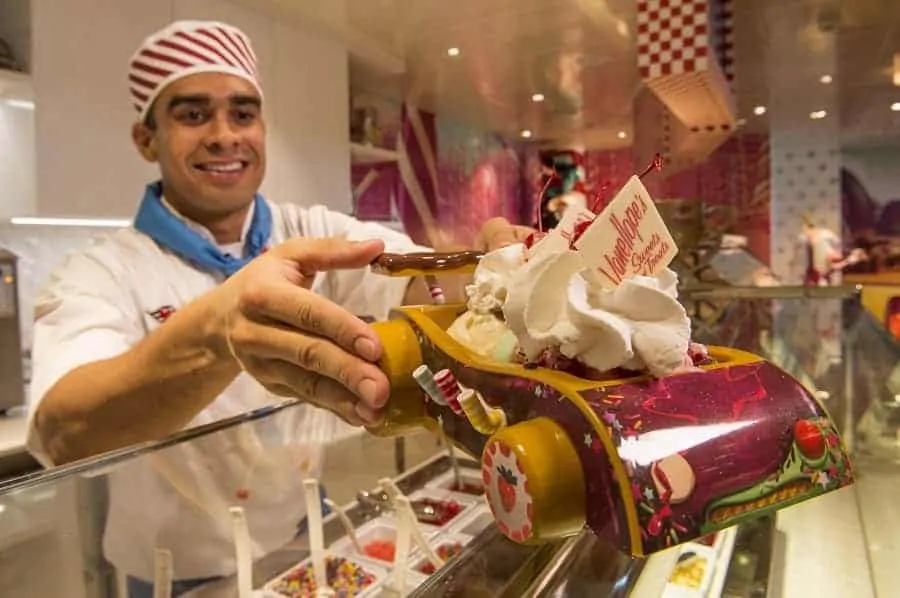 Signature sundaes include Vanellope Von Schweetz's Race Kart Sundae, served in Vanellope's very own race car, and Ralph's Family Challenge Sundae, presented in a trophy cup and made with eight heaping scoops of ice cream, meant for the family to share.
While there are plenty of things you can get for Free on a Disney Cruise, this is not one of them.
Prices at Vanellope's Sweets and Treats are comparable to those at the bakeries in the Disney World theme parks.
With all these delicious goodies to choose from at Vanellope's Sweets & Treats, deciding can be hard. Which would you choose?