When it comes to Disney treats, nothing is quite as popular as the original Disney Dole Whip! If you have never tasted this frosty treat, it is a pineapple soft serve that packs a punch.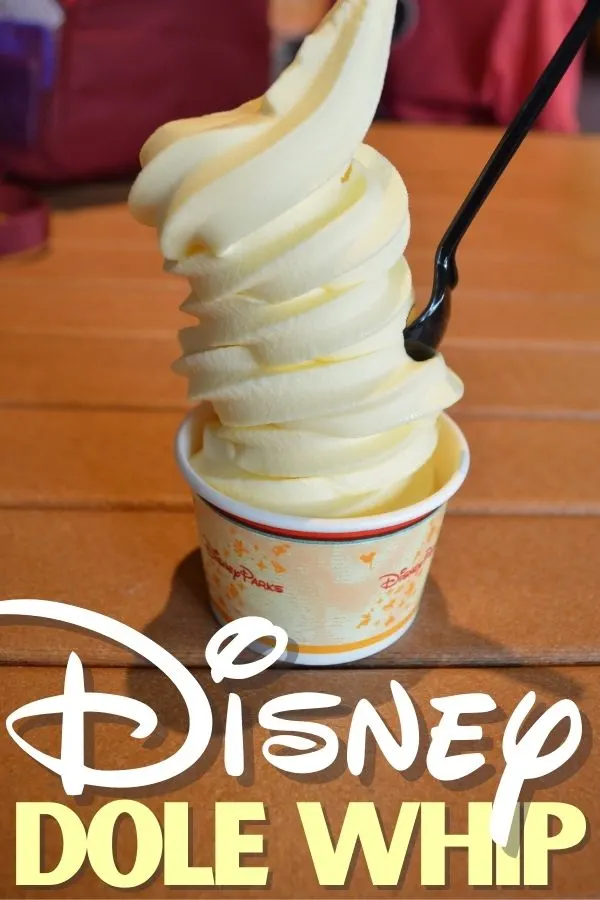 Disney Dole Whip
Dole Whip was introduced at the National Restaurant Association show in 1984 and when the Dole Company became the sponsor of Walt Disney's Enchanted Tiki Room, the delicious treat was brought into the parks.
One of the things that makes this dessert option so popular, besides the taste is the fact that the Disney Dole whip is dairy free and gluten free. This means that nearly everyone can enjoy it!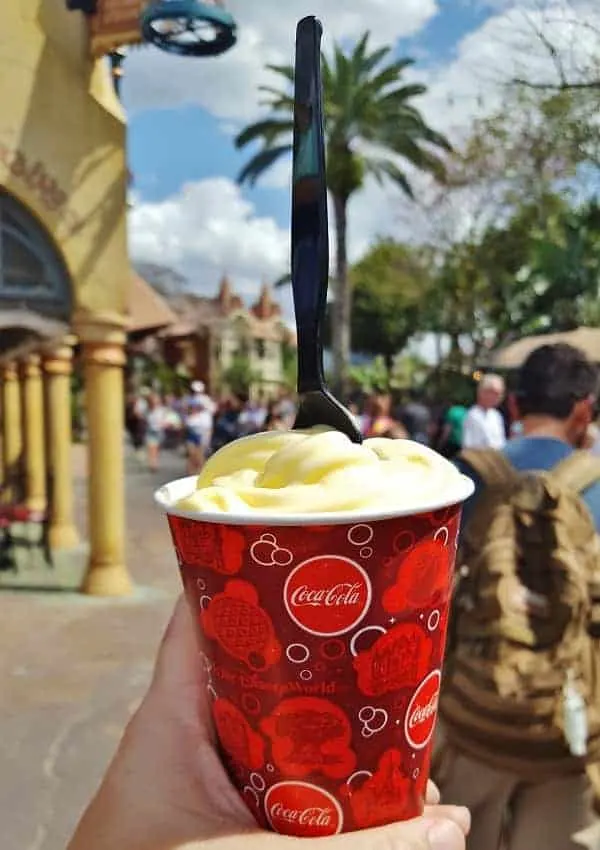 Pineapple Dole Whip Ingredients:
Sugar
Dextrose
Stabilizers (Cellulose, Gum, Xanthan Gum, Locust Bean Gum, Guar Gum, Karaya Gum, Pectin)
Coconut Oil
2% or less of the following:
Maltodextrin
Citric Acid
Natural and Artificial Flavor (contains Pineapple Juice)
Modified Food Starch
Malic Acid
Beta Carotene (color)
Mano & Diglycerides
Silion Dioxide (anticaking)
Is the Dole Whip Kosher? Yes, this is one of the few Disney treats that is classified as Kosher Dairy.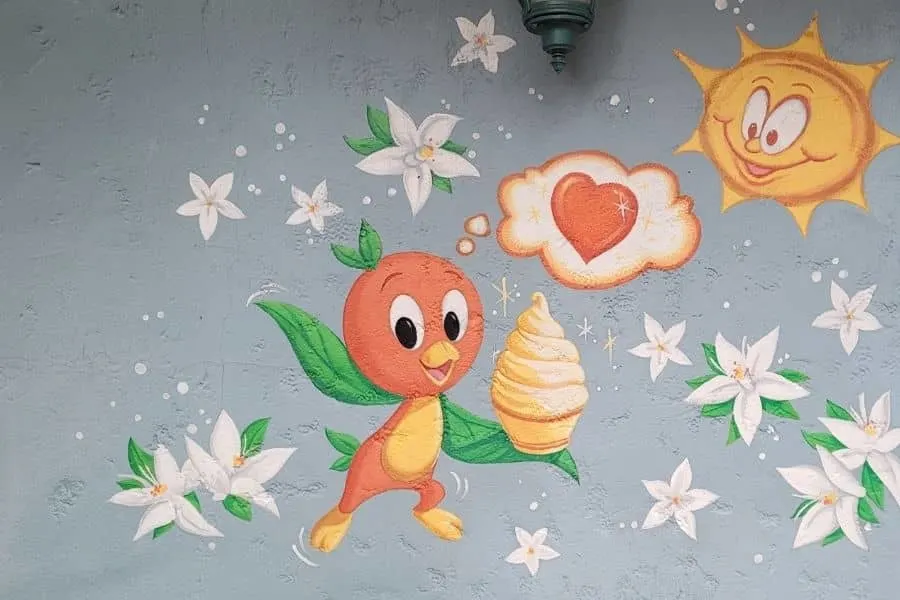 Disney Dole Whip Locations in Disney World
When it comes to getting your Disney Dole Whip fix in Disney World, you may be wondering where you can find it.
These are the current locations serving the original Disney Dole Whip along with some other takes on the classic treat:
Aloha Isle at Magic Kingdom
Tamu Tamu Refreshments in Animal Kingdom
Captain Cooks at Polynesian Resort
Pineapple Lanai at Polynesian Resort
Everything POP Shopping & Dining at Pop Century Resort
Typhoon Tilley's at Typhoon Lagoon
Frostbite Freddies at Blizzard Beach
Marketplace Snacks at Disney Springs
Swirls on the Water at Disney Springs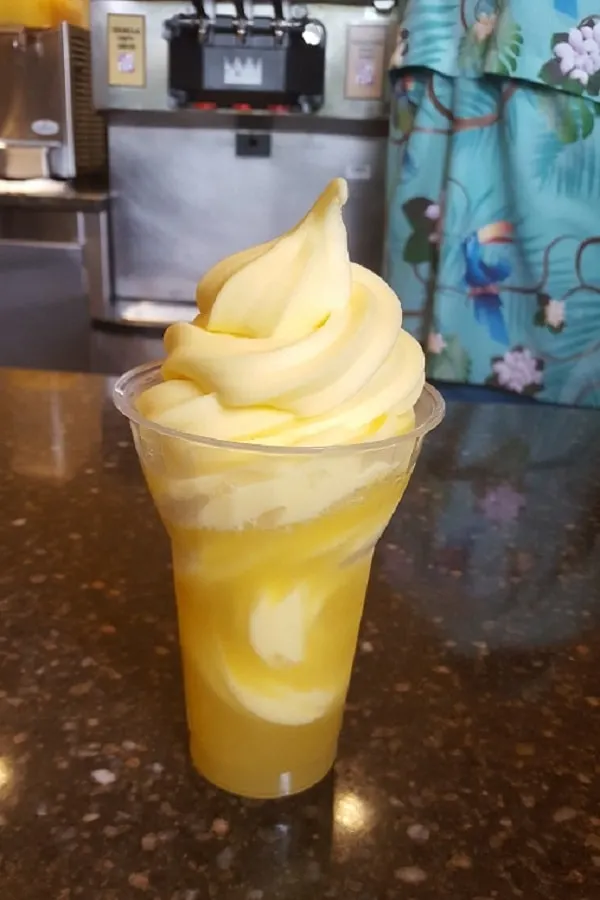 Not only will you find the traditional Dole Whip soft serve, you can also find its sister beverage, the Pineapple Dole Whip Float. This is just a larger amount of Dole Whip surrounded by pineapple juice.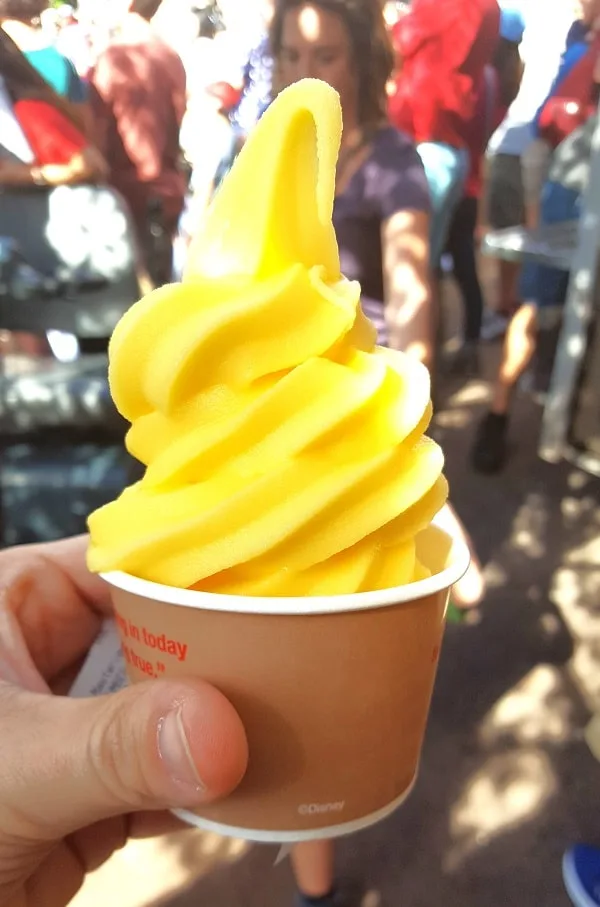 Probably the second most popular flavor of Dole Whip is Orange. It comes in a single flavor, as a Citrus Swirl with Vanilla soft serve or in a Fanta Float over at Sunshine Tree Terrace in Magic Kingdom.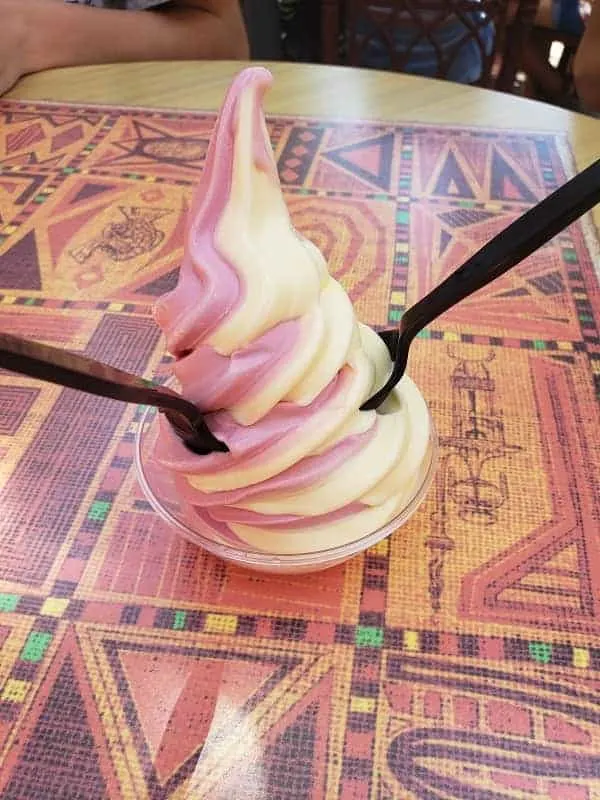 One of the newest flavors to debut of the Dole Whip is Raspberry. You can find the being served in Magic Kingdom at Aloha Isle. You can get it single flavor or swirled with Pineapple.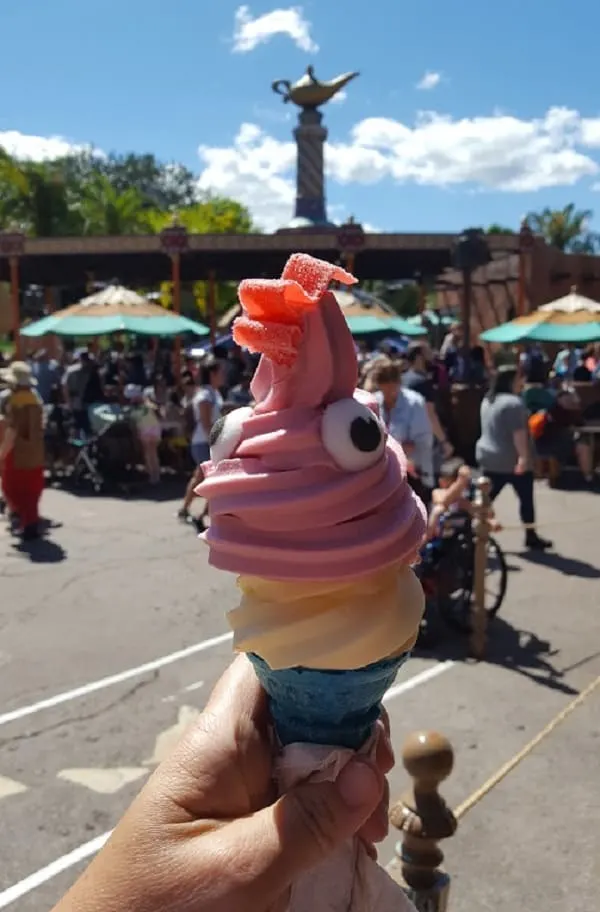 Speaking of Raspberry, the Hei Hei cone gives you both pineapple and raspberry in a blue cone and it decorated to look just like the character from Moana. While this used to be at Magic Kingdom, it now is only featured at Typhoon Lagoon.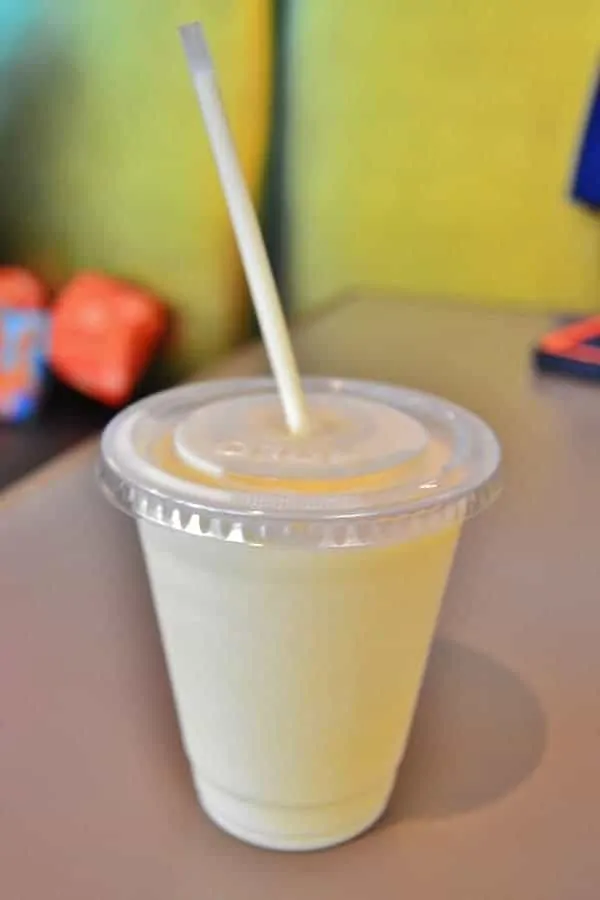 Where you should look for other Disney Dole Pineapple Treat variations
In Landscape of Flavors at Art of Animation resort, you can find the Pineapple Paradise. It is similar to the traditional Pineapple Dole Whip, only drinkable, like a Dole Pineapple smoothie.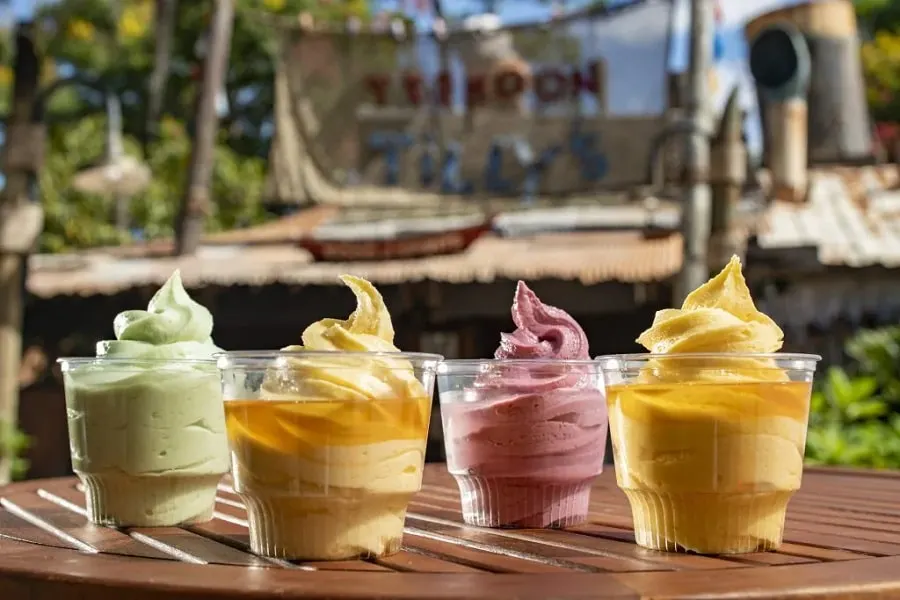 The Disney Dole Whip also comes in an alcohol variety when rum is added. This can be found at Tamu Tamu (Animal Kingdom), Pineapple Promenade (EPCOT), Trader Sams (Polynesian Resort), Typhoon Lagoon, Grand Stand Spirits (All Star Sports), and at Disney Springs.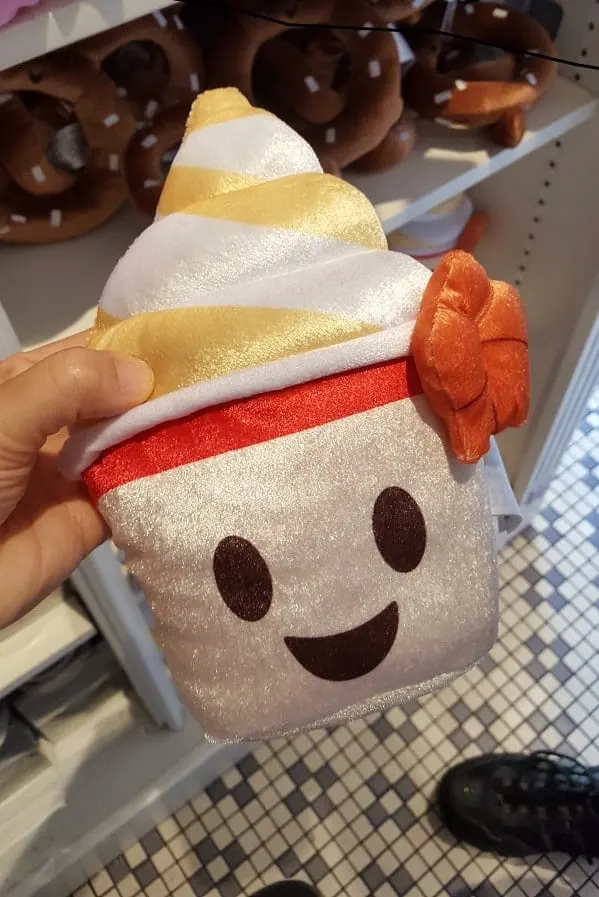 Disney Dole Whip Merchandise
The Disney Dole Whip items are just too cute and I'm not sure which one to choose!
What about you? Do you love Disney Pineapple Dole Whips the way I do? Which type is your favorite?