(Note: The links in this post are affiliate links, and we will be compensated when you make a purchase by clicking through our links. Read our disclosure policy here.)
If you are planning to visit Disney over the holidays or are going to attend the Mickey's Very Merry Christmas Party,  you probably should consider getting your holiday shirts before you arrive.  If you wait to buy them in the park, you are going to pay top dollar and let's face it, you'll have the same shirt as EVERYONE else. We have some ideas on the best places to buy Disney Christmas shirts.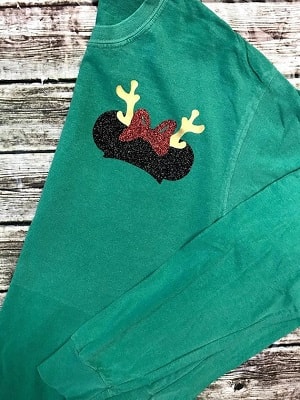 1. Etsy. You can choose from an array of designs and colors and some are totally customizable with your name or monogram.  You will find that they are a bit more expensive and can take a while to ship so be sure you use this option to buy Disney Christmas shirts if you are good at planning in advance!
2. Purchase them on Amazon.  Amazon doesn't have customizable shirts, but they do have a fair selection of Disney Christmas apparel.  If you have Prime shipping, some will ship as early as 2 days is great for those of us who are last minute planners.
3. Buy at Walmart.  If you totally forget to buy your Disney Christmas shirts in advance of your trip, head over to the Orlando Walmart.  They are about half of the price you would pay if you purchased them in Walt Disney World parks and just as cute!  Of course, you can also purchase them online at Walmart and have them shipped to your local store too.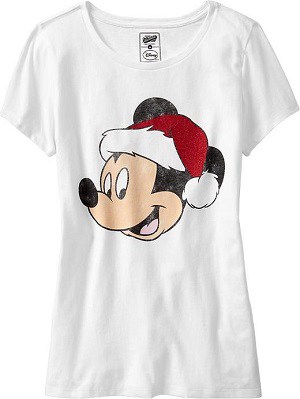 4. Old Navy. Most people have an Old Navy Store close by. If you do, you might want to check out their selection of Disney Christmas shirts in stock. Usually they will have one or two Disney themed Christmas shirt designs to choose from.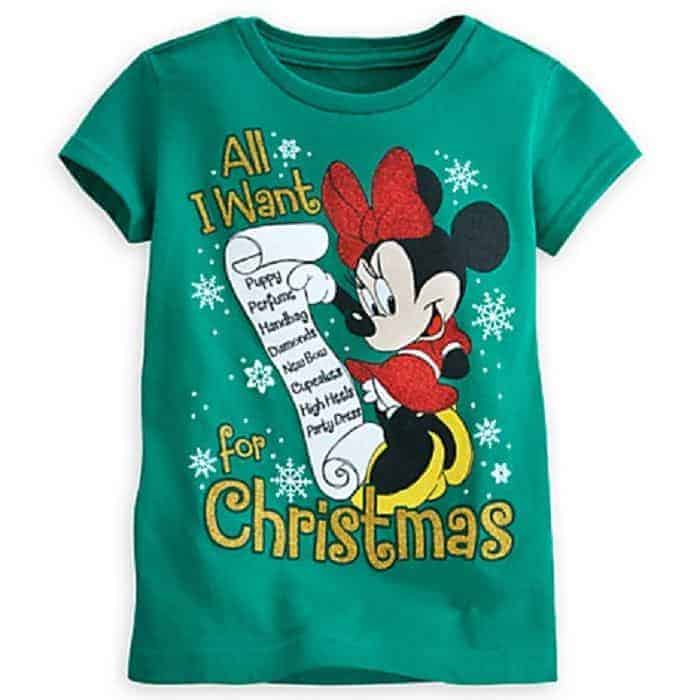 5. Disney Store. We have found that Disney Store has really cute shirts, but a limited selection of sizes and styles. They are also a bit more expensive unless you find them on sale. Nevertheless, they make the list because they are a viable option for Disney Christmas shirts!
When you think about it, you won't wear Disney Christmas shirts more than just a few times each season, so there is no sense spending a fortune on them! Go with whatever works for your budget and be sure to get plenty of family Christmas pictures at the park!
Go here for other budget saving tips.
(Visited 227 times, 4 visits today)