If you are planning to visit Disney in November or December, you probably should consider getting your Disney Christmas shirts before you arrive. We have shops we consider the best places to buy Disney Christmas shirts, but make sure you do so a month ahead of your trip.
While you can wait and buy them once you get to Disney, you are going to pay top dollar. And let's face it, you'll also be likely to have the exact same shirt as EVERYONE else.
Instead of buying them while you are at Disney, get your Disney Christmas Shirts before you leave for the parks.
The best selection of shirts are found after Halloween.
There are five places that we think have the best selection when it comes to Disney Christmas shirts.
5 Best Places to Buy Disney Christmas Shirts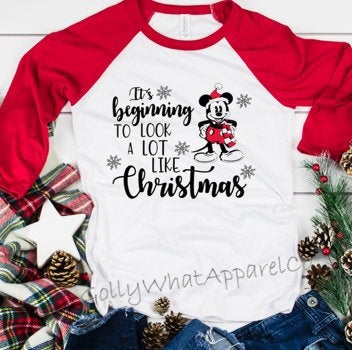 1. Etsy
There are many different sellers specializing in making Disney Christmas shirts and the selection is pretty broad in terms of designs.
Many of them allow you to choose a design and color, along with being able to add your name or monogram.
You will find that they are a bit more expensive and can take a while to ship so be sure you use this option to buy Disney Christmas shirts if you are good at planning in advance!
2. Amazon
If you have an addiction to shopping on Amazon, they do have a fair selection of festive Disney apparel.
If you have Prime shipping, some will ship as early as 2 days is great for those of us who are last minute planners.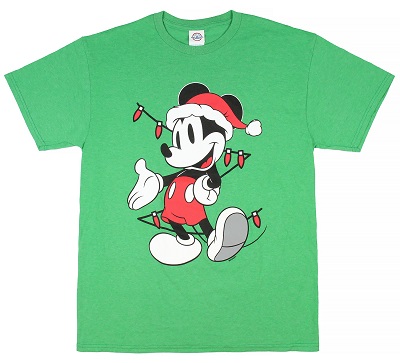 3. Walmart
If you totally forget to buy your Disney Christmas shirts in advance of your trip, head over to the Orlando Walmart.
They are about half of the price you would pay if you purchased them in Walt Disney World parks and just as cute!
Of course, you can also purchase Disney themed holiday clothes online at Walmart and have them shipped to your local store too!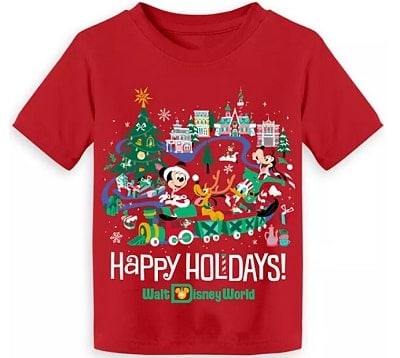 4. Disney Store
We have found that Disney Store has really cute shirts, but a limited selection of sizes and styles. This year they might add more styles to their line of custom shirts, so keep an eye out!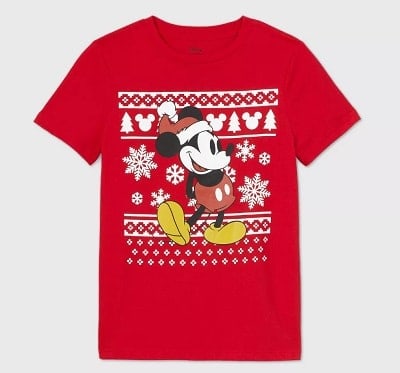 5. Target
Like Walmart, Target has a few different holiday shirts to choose from. While you will find a better selection at the Orlando Target, you can purchase them online as well (and even have them shipped to your local Target store).
---
When you think about it, you won't wear holiday shirts more than just a few times each season, so there is no sense spending a fortune on them!
Go with whatever works for your budget and be sure to get plenty of family Christmas pictures at the park.