(Note: The links in this post are affiliate links, and we will be compensated when you make a purchase by clicking through our links. Read our disclosure policy here.)
There are many new things in the works for Walt Disney World Parks and Resorts! Some rides will be leaving, but not to worry, they will be replaced with some pretty cool new attractions. You will also find rides featured in other Disney parks coming to Walt Disney World, new themed resorts and new dining experiences.
We can't wait to share what's coming to Walt Disney World in the next few years! There are going to be some awesome updates!
Here's what's coming to Walt Disney World
The Great Movie ride has left the Chinese Theater in Hollywood Studios and will be replaced with Mickey and Minnie's Runaway Railway attraction.
The attraction will put you inside the cartoon short, where you will take an unpredictable ride with twists and turns and special video that is said to be in 2.5 D. No glasses needed!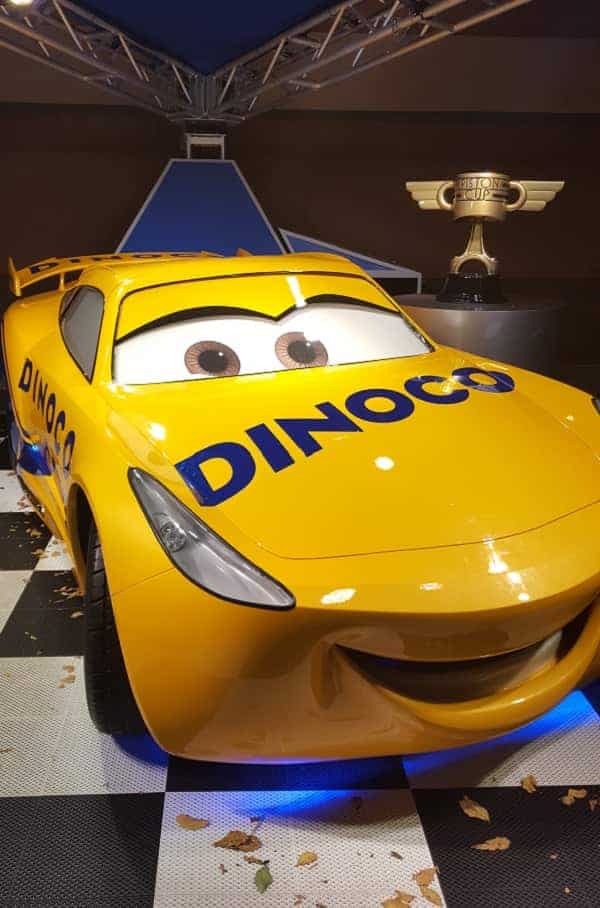 Lightning McQueen's Racing Academy has been added near Rock 'n' Roller Coaster. Here you will come face-to-face with racing legend Lightning McQueen, who is excited to showcase what he's learned over the years with you – the next generation of rookie racers.
Of course, as Lightning McQueen has discovered throughout his career, things don't always go according to plan, and he has to think fast to get back on course.
With friends Tow Mater, Cruz Ramirez and the gang from Radiator Springs on his side, Lightning gears up for the challenge.
A Tron attraction is coming to Tomorrowland right next to the Space Mountain attraction at Magic Kingdom.
This will be similar to the TRON Light cycle Power Run attraction at Shanghai Disneyland where you board a two-wheeled Light cycle and go on a roller coaster like journey into the world of Tron.
This isn't expected to be opened until 2021.
There is going to be a Star Wars-themed resort that is completely immersive! This is going to pair great with Star Wars Land coming to Hollywood Studios.
The newest Disney Vacation Club Resort is Disney Riviera Resort. This resort will feature roof-top restaurants with views of Epcot & Hollywood Studios night shows.
You can now dine with Snow White & Friends during Storybook Dining at Artist Point, in Disney's Wilderness Lodge.
Epcot will be having a HUGE overhaul in the upcoming years that will be done in stages.
Ellen's Universe of Energy at Future World in Epcot is gone in preparation for a new Guardians of the Galaxy ride. I would imagine that with this new ride, we might also be seeing some meet & greets!
Ratatouille: The Adventure ride (like the one Disneyland Paris) will be coming to the World Showcase in France. We had the chance to ride this in Disneyland Paris and it was fun!
This ride is a 4D experience where you are turned into a rat like Remy and go on a race through Gustau's Parisian restaurant.
Not only will you wear 3-D glasses, but you will also be experiencing smells of Paris and twists and turns as you go on your journey.
There will be an Inside Out ride that will be take the place of Figment Journey into Imagination. We don't know the details but it has been speculated that it will take you on a ride through the mind.
China Pavilion is getting a new Circle-Vision film with updates and France will be also getting an update for their movie.
There will be a new table service restaurant adjacent to Mission Space in Epcot that will have a Space theme.
What do you think about what's coming to Walt Disney World? Anything you are really excited about?
What's Coming to Walt Disney World
There are so many new things that have come to Disney World in the past year and even more to come. Take a look at some of the newest additions along with things that are in the works.