(We may earn a commission via affiliate links in this post. Read our full disclosure policy.)
The next few years is going to mean big changes for Epcot. Epcot will be unveiling a new night show and in the years to come, there will several new rides, attractions and dining experiences. With all the Epcot new attractions for 2021, you are going to want to start planning your next Disney vacation now!
The grand plan is that Epcot will be unified with four neighborhoods: World Showcase, World Celebration, World Nature and World Discovery.
Each area will be filled with brand new experiences that focus on different aspects of the world and its inhabitants.
Epcot New Attractions for 2021 & Beyond
World Celebration
One of the first things guest will begin to see with updates coming to Epcot is going to be the main entrance. The plaza will welcome guests with new pathways, more green spaces and a new fountain.
Spaceship Earth will stay the same in that guest will be taken on a voyage through time. What will change is the narration and musical score.
Upon exiting Spaceship Earth, guests will see a new view of World Showcase from Dreamers Point. There will be a new statue celebrating the legacy of Walt Disney, plus natural space filled with Disney magic and surprises.
World Nature
We have been waiting to see how Disney would bring Moana into the Disney World parks for years! Finally, we know that there are plans in the works to bring a Moana inspired attraction to Epcot!
Journey of Water will be an interactive area where "guests interact with magical, living water in a beautiful and inspiring setting." This looks like the perfect place for a Moana meet & greet!
The Land pavilion will get a new film, "Awesome Planet," which showcases the beautiful and unique diversity of the planet.
World Discover
The World Discovery area features new ways to experience science, technology and space travel.
One of the most anticipated new Epcot attractions is "Guardians of the Galaxy: Cosmic Rewind. The attraction will feature a storytelling roller coaster that rotates 360 degrees to focus guests on the action. Guests will also get to experience the first reverse launch on a Disney coaster.
Adjacent to Mission: SPACE pavilion is the new restaurant Space 220. In this one of a kind dining experience, guests will dine in a space station that provides both day and nighttime views of Earth from 220 miles up.
To begin your journey to the restaurant, you will board a special space elevator that will ascend to the stars while being able to see an aerial view of Epcot as you travel high above the planet.
When you get to the actual restaurant, you will find menu featuring modern American cuisine, more than 1,000 bottles of the world's finest wines and a wide selection of craft beer.
The PLAY! pavilion will open in time for the 50th anniversary of Walt Disney World. This area will be built to look like an interactive city. You will find all sorts of games, activities and experiences.
For example, guests can help legendary fashion icon Edna Mode on her quest to rid the world of uninspired style.
World Showcase
Another new Epcot attraction coming in October of 2021 is Remy's Ratatouille Adventure, where guests will shrink to the size of Chef Remy and race through Gusteau's restaurant on a wild adventure.
This should be just like the ride in Disneyland Paris' Walt Disney Studios Park.
Sharing the space of "Impressions de France" in the France Pavilion is a "Beauty and the Beast" sing-along.
Guests will have another food option in the France pavilion Fall of 2021: Crêperie which will offer both table-service and quick-service options.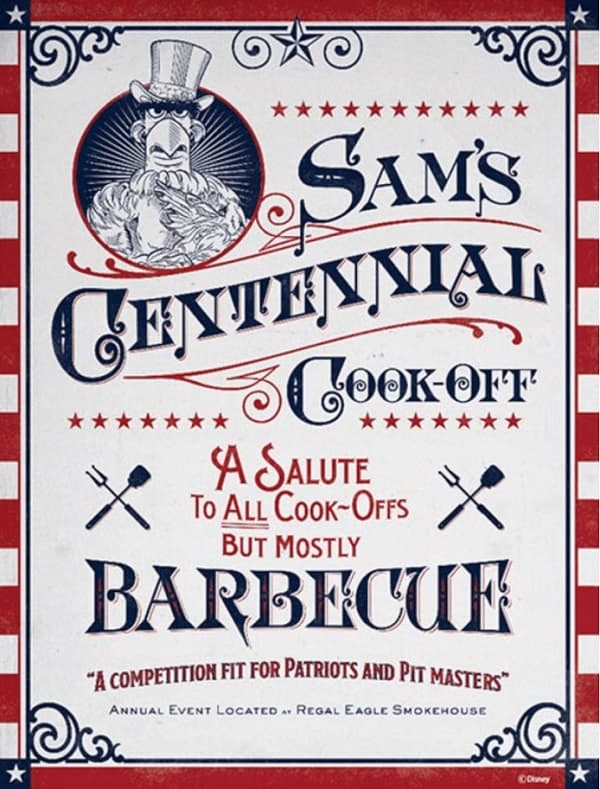 Liberty Inn Restaurant is now Regal Eagle, a restaurant featuring American barbeque specialties! The restaurant theme is based on Sam the Eagle, the Muppet known for his patriotism.
There are now NEW film experiences at Epcot:
"Awesome Planet" film in The Land, "Wondrous China" a Circle-Vision 360 film for the China pavilion and an updated "Canada Far and Wide in Circle-Vision 360" show
There are so many new things coming to Walt Disney World and we can't wait to experience them all.
The Epcot Experience
Want to get a sneak peak at all the Epcot new attractions?
You can now enjoy The Epcot Experience located inside the Odyssey Events Pavilion (between Test Track and the Mexico pavilion).
It gives you an in-depth look at how Epcot will be transformed!
Enjoy a 360-degree film celebrating the past, present and future of Epcot. You will see everything form the opening of Epcot in 1982 to today and beyond.
You will find a three-dimensional model of Epcot in the center of the room that will appear to change with the time frame of the film. The space uses 30 projectors to bring this to life.
Dimensional Photo Opportunities
Epcot is providing new photo experiences for guests. There are four dimensional photo locations that allow guests to appear to be standing atop the iconic Spaceship Earth geosphere, shrunk to the size of Remy from Disney and Pixar's "Ratatouille," among others.
Display Cases Showcasing Special Items
Memorabilia lines the walls of the Epcot Experience. Find items like park maps from opening day, pin sets, and concept art.
New Epcot Merchandise
You can now grab Epcot merchandise featuring the NEW Epcot logo! These are some of the items you will find:
Short- and long-sleeve shirts
Baseball cap
Hoodie
Tote bag
Journal
Water bottle
Mickey Mouse ear hat