The next few years is going to mean big changes for Epcot. Beginning this fall, Epcot will be unveiling a new night show and in the years to come, there will several new rides, attractions and dining experiences.
Epcot New Attractions: What's Coming in 2020 & Beyond
"IllumiNations: Reflections of Earth," is being replaced with a brand new night show at Epcot. Beginning October 1st, guests will be able to see "Epcot Forever," a new nighttime spectacular on the World Showcase Lagoon at Epcot.
The limited-time show will be a celebration of the past, present and future of Epcot, built around the magical soundtrack guests have come to know and love at the park.
The new night show at Epcot will feature fireworks, lighting, lasers and special effects accompanied by music.
According to Alan Bruun, show director for Disney Parks Live Entertainment, guests "are going to hear music they know and love but in a whole new way."
Epcot Forever won't last long. It is due to be replaced in 2020 as part of Epcot's major overhaul.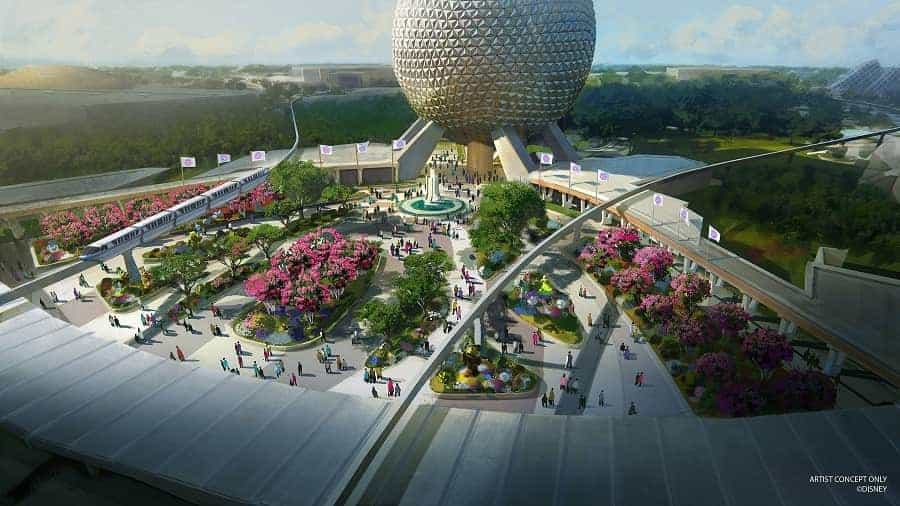 One of the first things guest will begin to see with updates coming to Epcot is going to be the main entrance. The plaza will welcome guests with new pathways, more green spaces and a new fountain.
More Epcot NEW Attractions…
There will be two NEW rides: The Epcot overhaul includes additions such as the Guardians of the Galaxy-themed roller coaster, which will be one of the longest enclosed coasters in the world and Remy's Ratatouille Adventure attraction in the France pavilion, patterned after the number-one family attraction at Disneyland Paris.
A new play pavilion will be added. It will include first-of-their-kind experiences devoted to playful fun, inviting guests into an innovative city bursting with interactive experiences and hands-on activities.
We have been waiting to see how Disney would bring Moana into the Disney World parks for years! Finally, we know that there are plans in the works to bring a Moana inspired attraction to Epcot! Journey of Water will be an interactive area where "guests interact with magical, living water in a beautiful and inspiring setting." My guess is that there will be a Moana meet & greet in this area!
Guests will have another food option in the France pavilion: Crêperie which will offer both table-service and quick-service options.
Taking the place of "Impressions de France" in the France Pavilion will be a "Beauty and the Beast" sing-along.
There will be three NEW film experiences at Epcot: "Awesome Planet" film in The Land, Circle-Vision 360 film for the China pavilion and an updated O Canada! 360-degree show
There will be a new Signature Dining experience inspired by the natural beauty of Japan.
Adding to Mission: SPACE area, will be a new Space-themed table-service restaurant. This will be a great addition to Future World which is lacking in dining options in comparison to World Showcase!
---
Want to get a sneak peak at all the Epcot new attractions? Guests will be able to visualize the plans for Epcot when doors open later this year to a new Experience Center.
There you will find interactive exhibits that showcase all the new things coming to Epcot in the next few years!
Take a look at what is planned for the four Disney World Theme parks in Orlando!