One of our favorite rides at Magic Kingdom is the Seven Dwarfs Mine Train. The newest roller coaster added to Fantasyland takes you on an adventure into the mine where the seven dwarfs from Snow White work and play.
You will go in & out of mine shafts, around mountains and even go right by their home. It is a ride the entire family will love.
Seven Dwarfs Mine Train in Magic Kingdom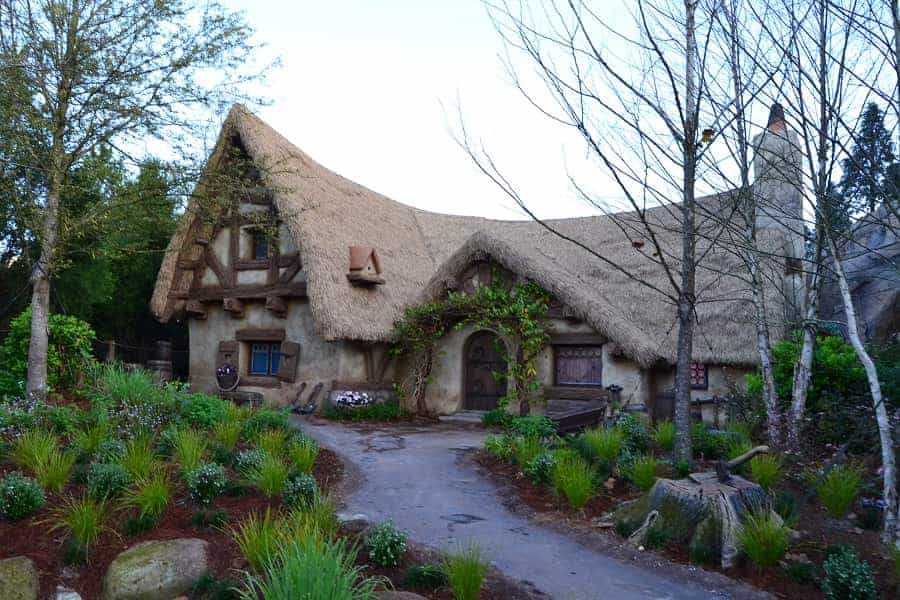 The first thing you will want to do is take your time walking through the queue. You are going to notice several things that make you feel like you are living in the land of Snow White and the Seven Dwarfs, like this cottage.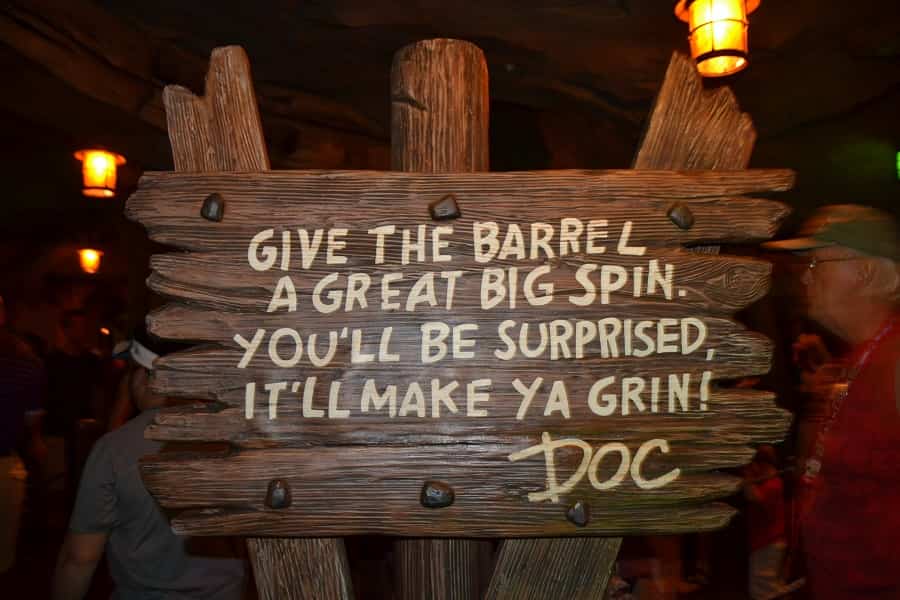 If you do have to stand in the long queue, don't worry. The Vault is packed full of really great interactive features that will make your time go by a little easier.
You'll find things you can manipulate as you walk through.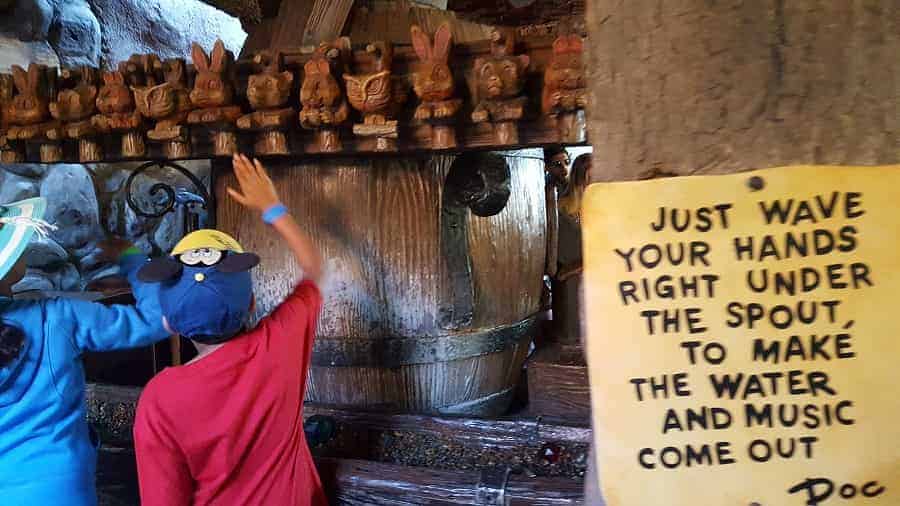 Feel free to touch everything.
You never know which things will move when you do!
Also on the plus side, once you get to the Vault, you are indoors which means you can enjoy some air conditioning!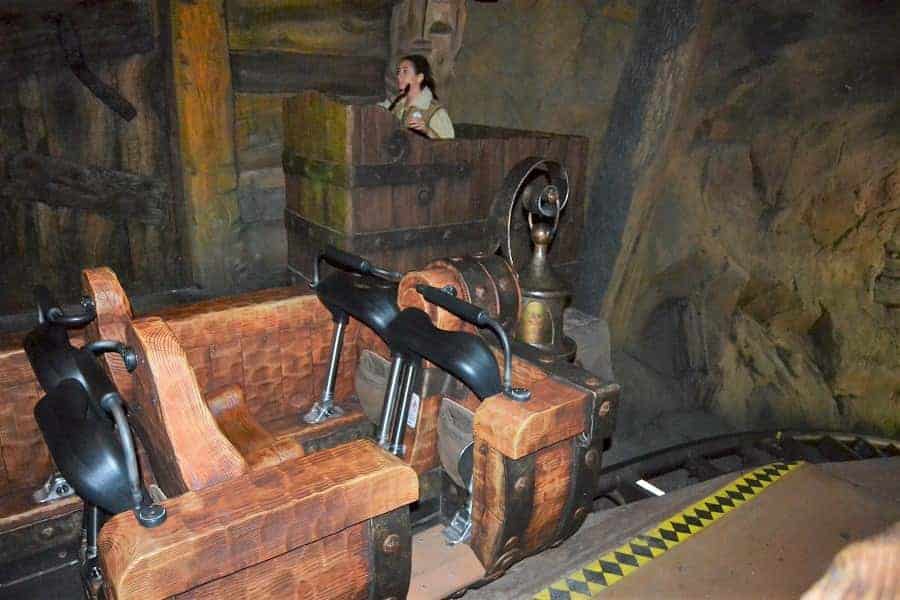 After the vault, you will be ready for your ride. It will begin with you boarding a mine car. This mine car will take you careening down the mining railroad tracks both in & out of the mine!
You will even get to see the seven dwarfs while you take your journey.
We were lucky to get front row seats on the Seven Dwarfs Mine Train. The ride is the perfect mix of rocking and turns.
I am not a huge fan of roller coasters, but this one is really great. I can honestly say that there isn't anything scary about this ride.
It was nothing but FUN! I am glad that Disney Imagineers made this ride great for the entire family!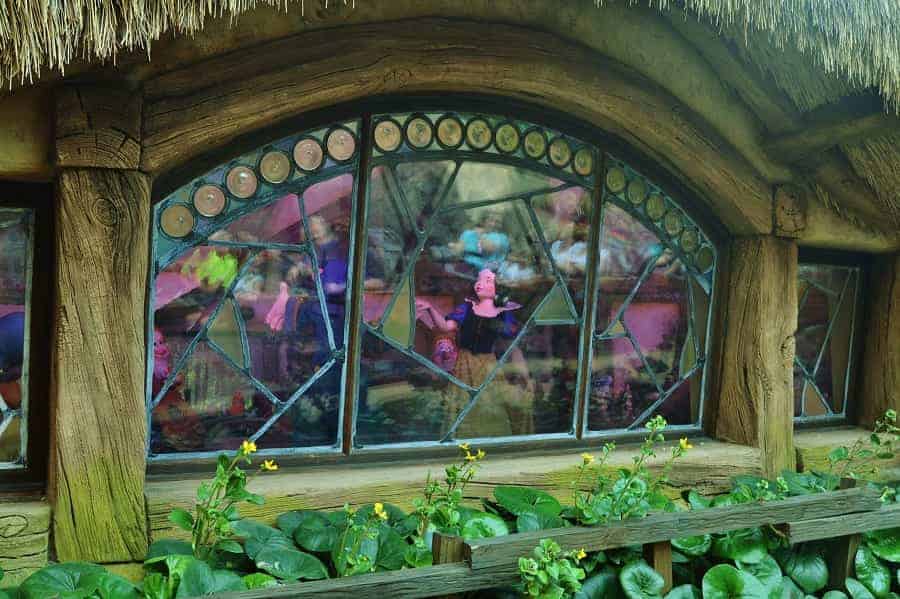 There is so much to see on the ride itself that if you get the chance, you might want to ride it twice just to take it all in. Be sure to look for the shadows of the dwarfs in the mine (you'll hear them singing).
My favorite part was near the end of the ride where you go by the Dwarf's cottage.
Look through the windows as you go by and turn around after you go by to see who is knocking at the door!
Have you ridden Seven Dwarfs Mine Train? What was your favorite thing about the ride?