(Note: The links in this post are affiliate links, and we will be compensated when you make a purchase by clicking through our links. Read our disclosure policy.)
Walking into Pandora World of Avatar, you will be suddenly transported to another world that will captivate your senses. Na'vi tribal music fills the air and at every turn you will find tropical plants that seem to glow even in the daylight.
There are waterfalls and mountains that seem to hang from the sky.
It is certainly a sight to behold. Disney has definitely hit it out of the park with their addition of Pandora World of Avatar.
Things to Experience at Pandora World of Avatar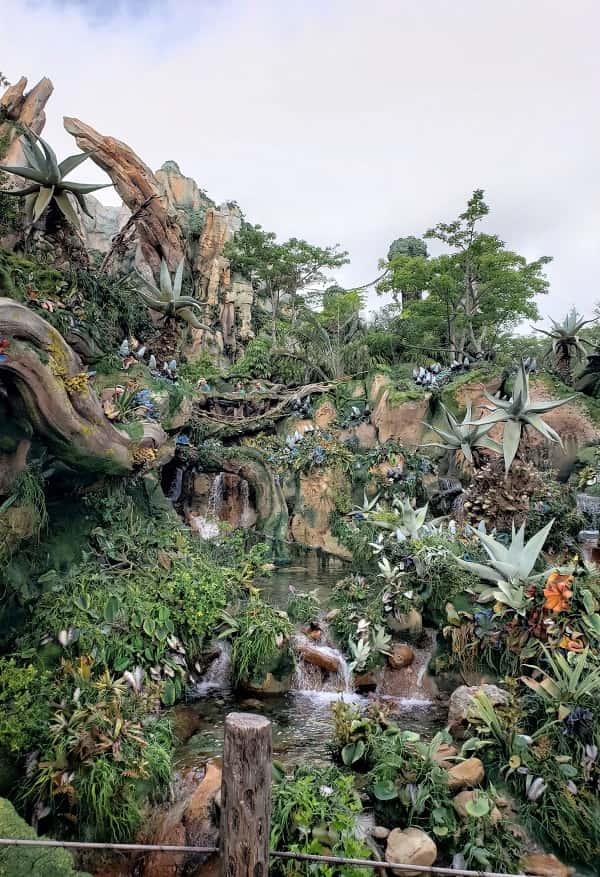 Valley of Mo'ara
As soon as you step into Valley of Mo'ara you will find floating mountains, glowing plants and an interactive drum circle.
There is plenty of room to walk around and explore.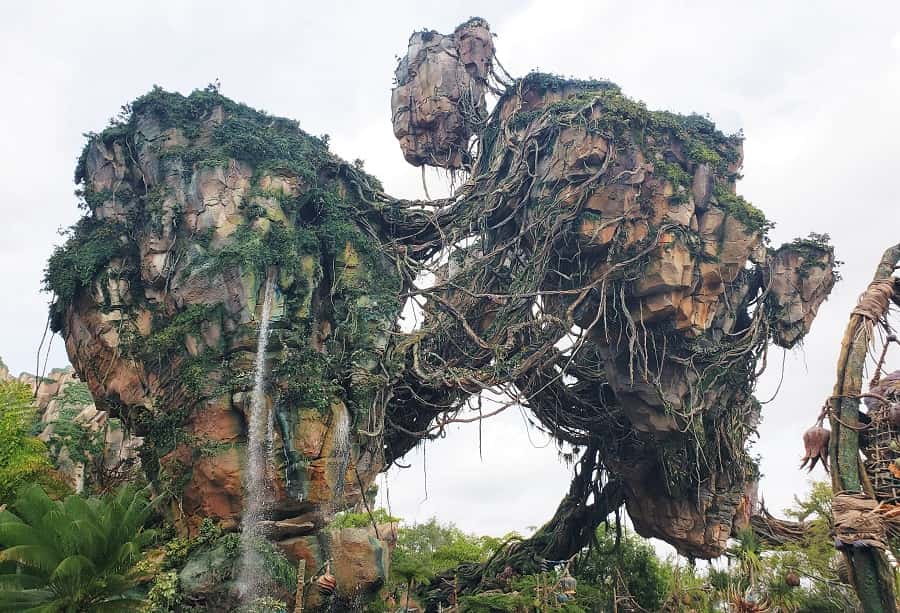 Take the opportunity to explore the area. There are plenty of walking paths, hidden alcoves, and places to explore.
You will get an entirely different perspective of this part of the park when you venture off the beaten path.
Swotu Wayä Na'vi Drum Ceremony
At the base of the Valley of Mo'ara, you will find an interactive drum circle.
You may find the Swotu Wayä Na'vi Drum Ceremony leading a musical interlude featuring park guests!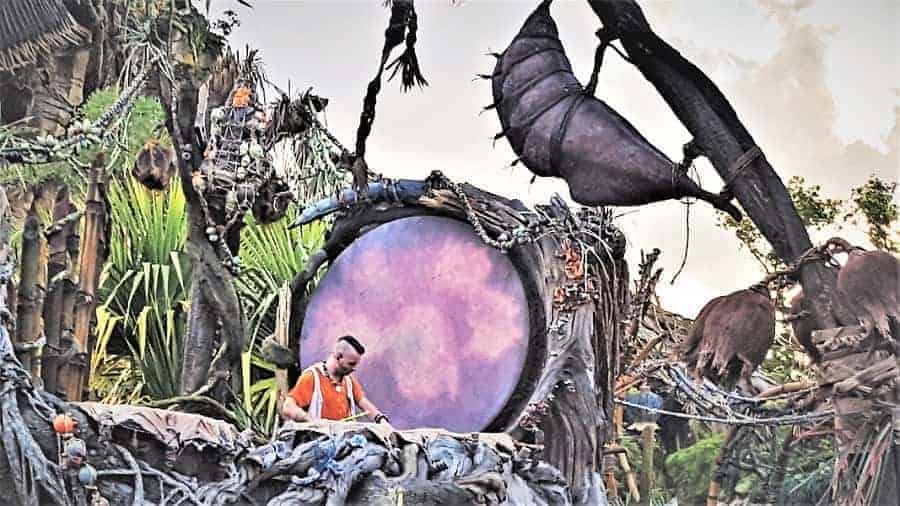 Even if there is no lead in the drum ceremony, you can play these drums at your leisure.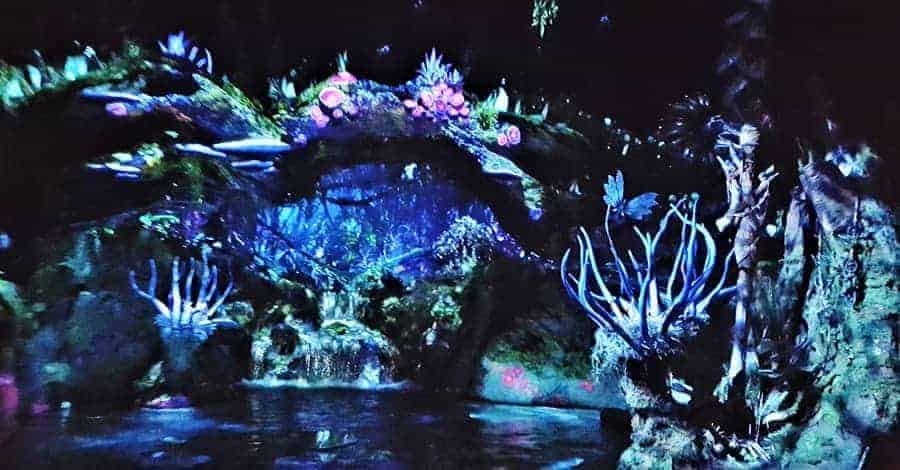 Na'vi River Journey
The entire family will enjoy Na'vi River Journey.
This is a slow-paced water ride that takes you on a voyage aboard a reed boat through a magical river.
The ride is in the dark but there is colorful bioluminescence that surrounds you.
Along the way, you will encounter a Na'vi Shaman of Song who will encourage you along your journey.
There is something to see at every turn so be sure to look right, left and even up as you coast through this amazing place.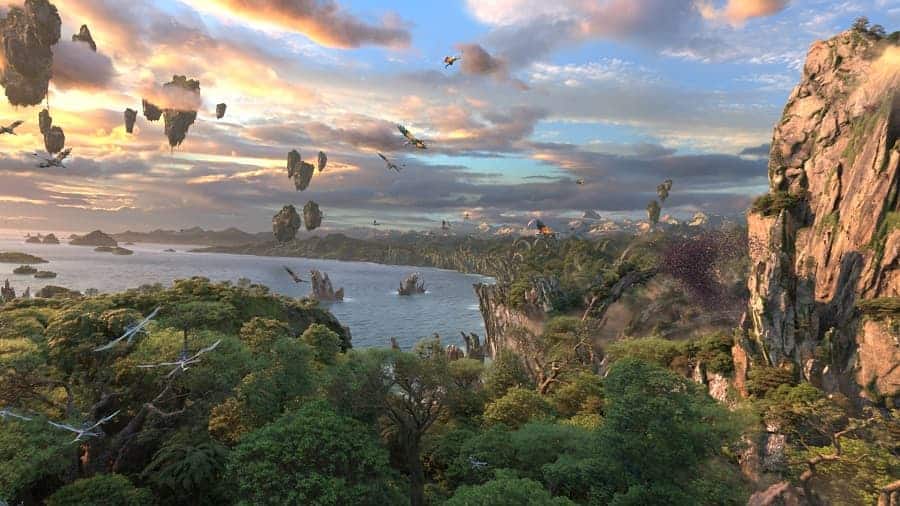 Flight of Passage
The line for Flight of Passage is where you will join Alpha Centauri Expeditions (ACE) in a lab that is working on experiments for Pandora.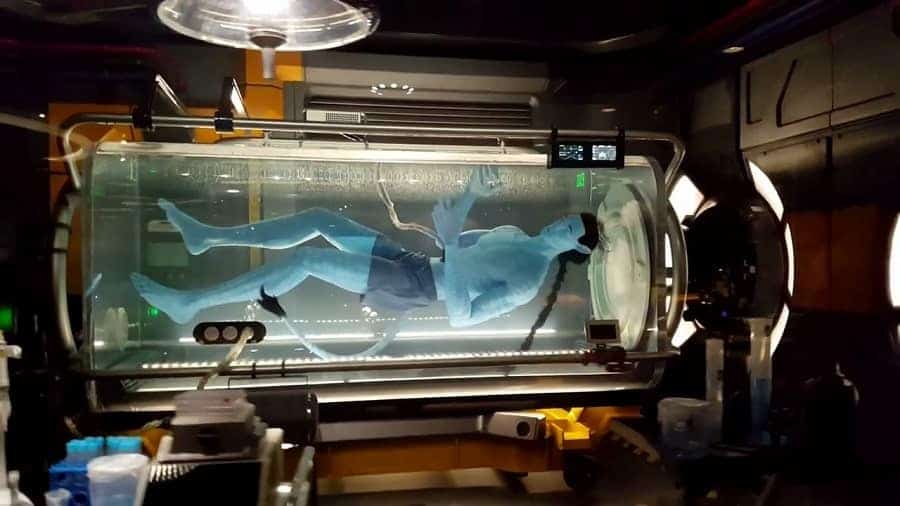 Take your time to see all the really cool things they are working on in the lab as well as props from the movie Avatar!
Those who don't mind the sensation of flying and drops, are going to LOVE Avatar Flight of Passage. On the actual ride, you will ride atop a Banshee and explore the world of Avatar.
Because this is a simulated flight, you will experience drops, feel the breeze as you whip from place to place and even have some great other effects that I won't spoil for you!
What I can tell you is that it is now my FAVORITE ride in all of Disney.
Yes, it was that good.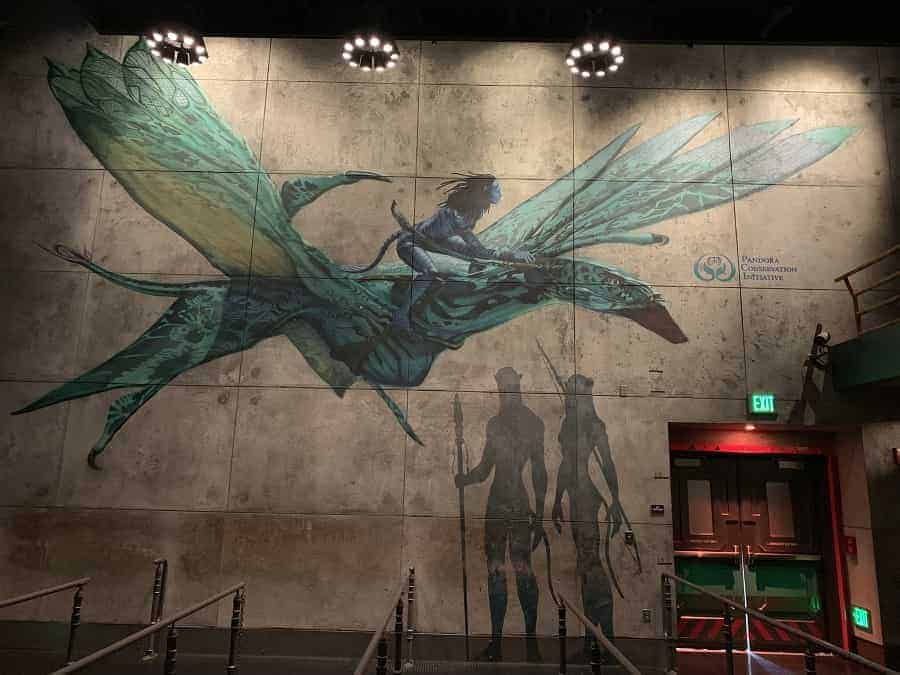 Tip for how to avoid waiting in line for Flight of Passage
If there is one Fastpass you want in Animal Kingdom, it is Flight of Passage!
If you don't get this Animal Kingdom Fastpass, the way to secure a ride without have to wait 2+ hours in a line is to get to Animal Kingdom before they open.
When Animal Kingdom opens, everyone will go straight to the Pandora section and line up. The line will seem long, but you will find that it will move quickly.
We have never waiting more than one hour waiting when we get to Animal Kingdom prior to the park opening.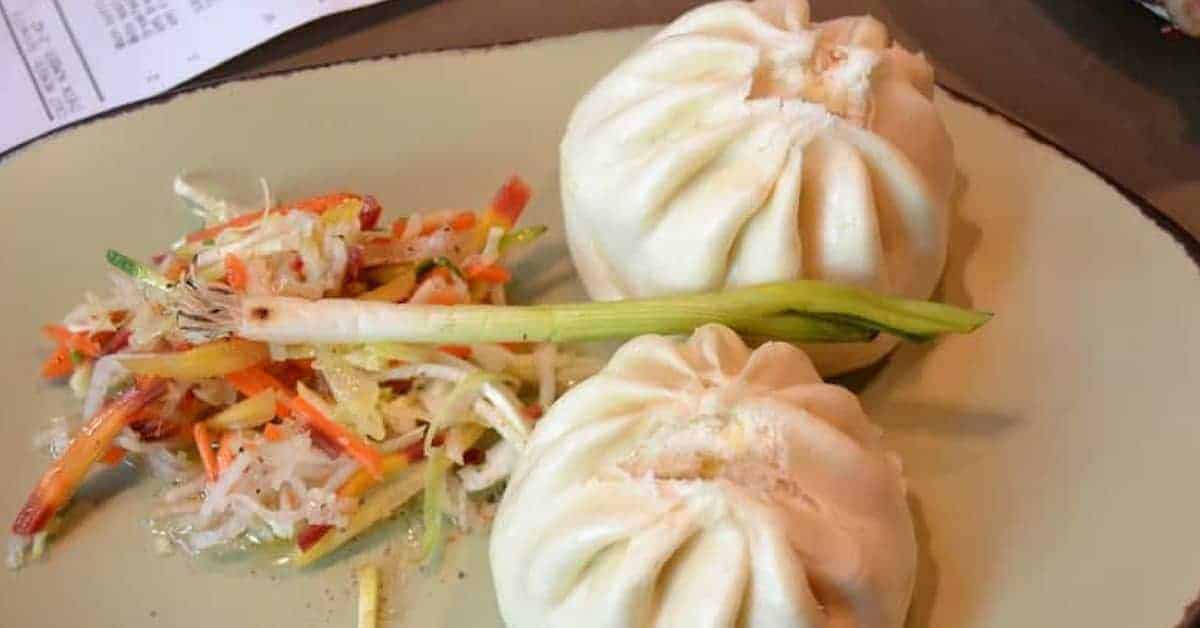 Satu'li Canteen
If you are looking to experience something totally different when it comes to food, you need to check out Satu'li Canteen.
This restaurant is not your typical quick service dining experience and might not be for everyone.
The menu is very adventurous.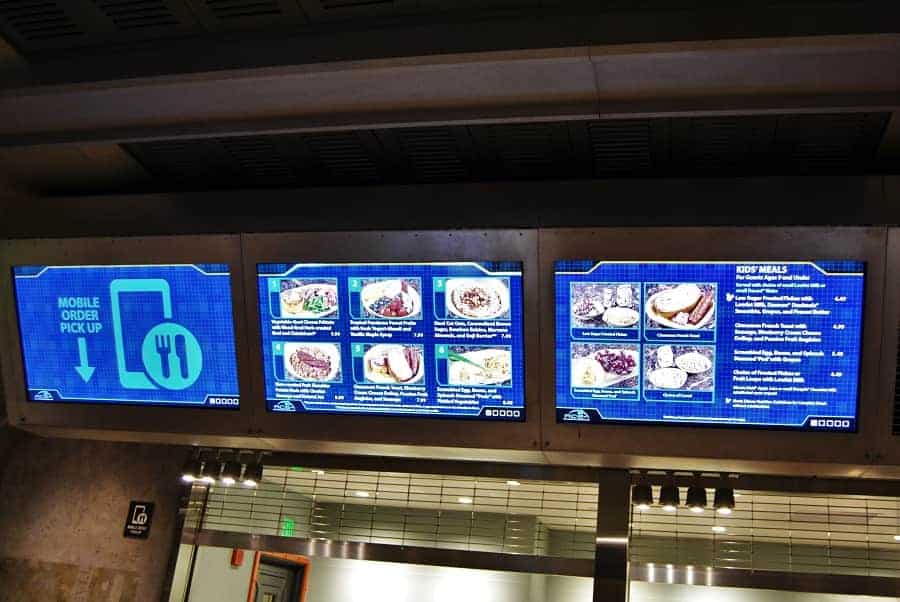 The other thing that makes this restaurant different is that you can actually order you food online and pick up at a mobile pick up window.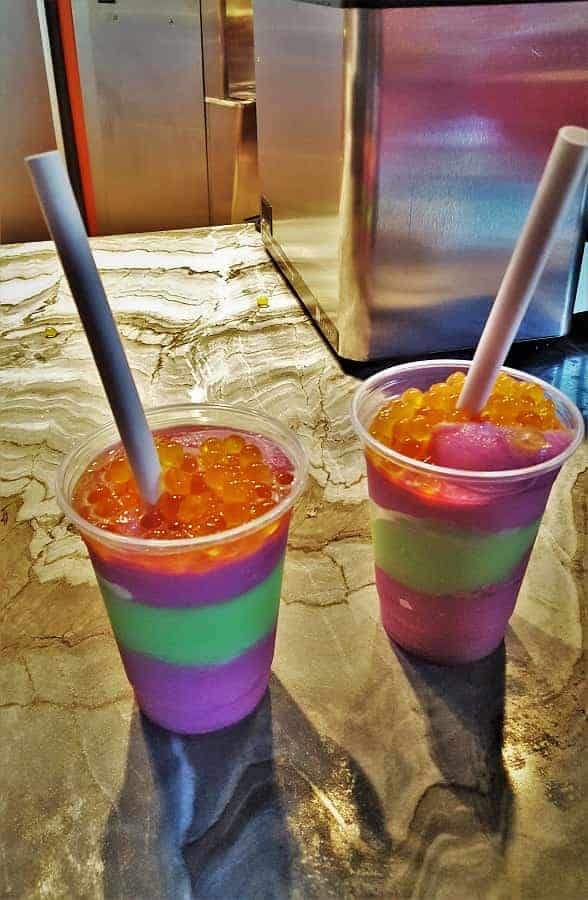 Pongu Pongu Night Blossom
Also worth checking out is the Pongu Pongu. This quick service beverage station serves other worldly beverages.
We tried the Night Blossom. It is a mixture of frozen limeade with apple & pear blend and topped with passion fruit Bobo Balls.
We found it tangy and refreshing!
Wind Traders
Pandora the World of Avatar has it's own shop called Wind Traders. If you are looking for anything from Pandora, this is the shop you will want to go to!
There are t-shirts, beach towels, toys and even a really cool Passport set.
You will find the most Pandora themed merchandise at Windtraders, but there is a good selection at Island Mercantile.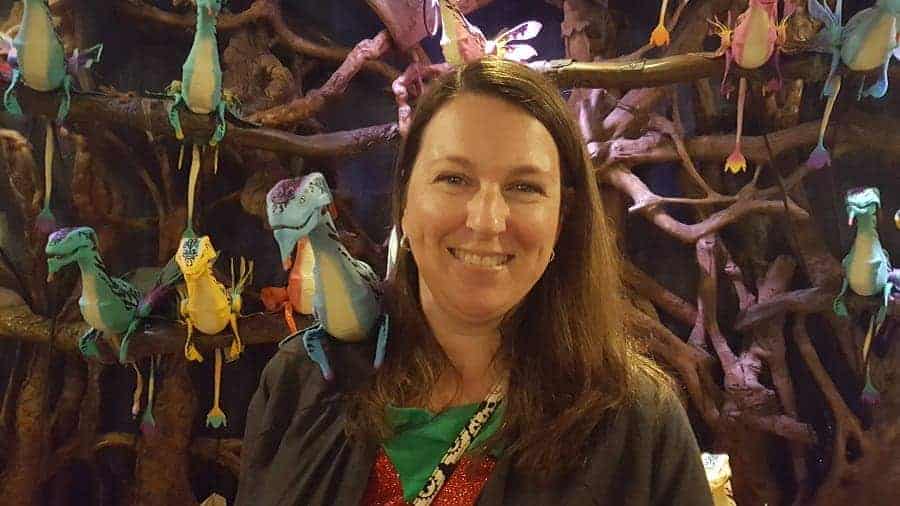 There are a few things however that you can ONLY find at Windtraders like this Banshee.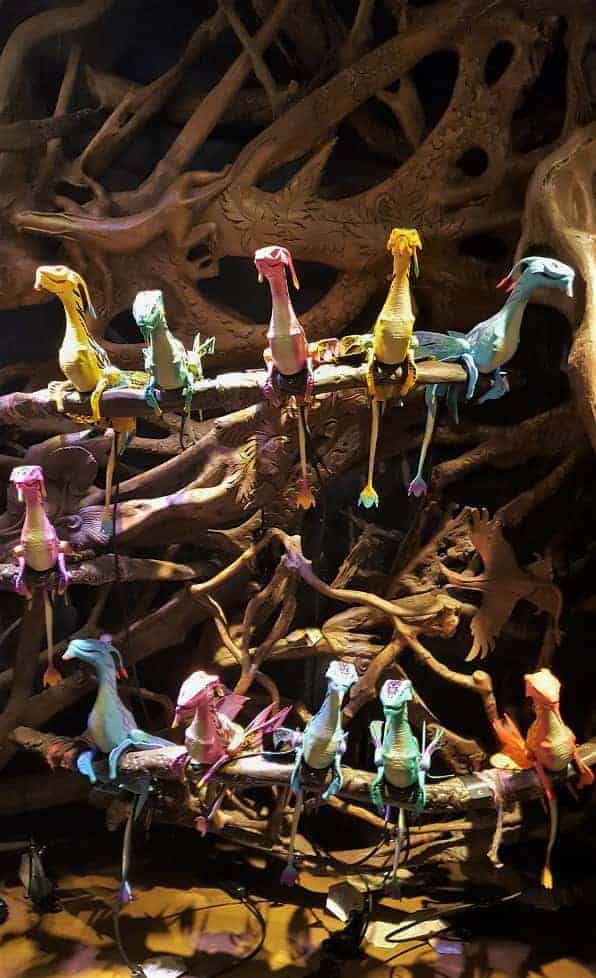 Inside Windtraders you will find the Rookery.
There a Naturalist from Alpha Centauri Expeditions will help you choose your very own banshee (there are 10 unique styles).
Banshees are fully interactive with three ranges of motion~ mouth, head, and wings – that are controlled by hand.
If you can visit at night, you will get a totally different perspective of this part of Animal Kingdom, as Pandora is lit by bioluminescence.
You will notice things at night that you probably didn't during the day light hours!
Pandora, World of Avatar is pretty amazing and if you get the chance to spend some time in Animal Kingdom, don't miss seeing this section of the park!
Have you been to Pandora? What did you think of this addition to Animal Kingdom?