Disney Springs is a great place to go when you need a change of pace from the Disney World parks. You could easily spend the better part of a day just browsing the stores at Disney Springs.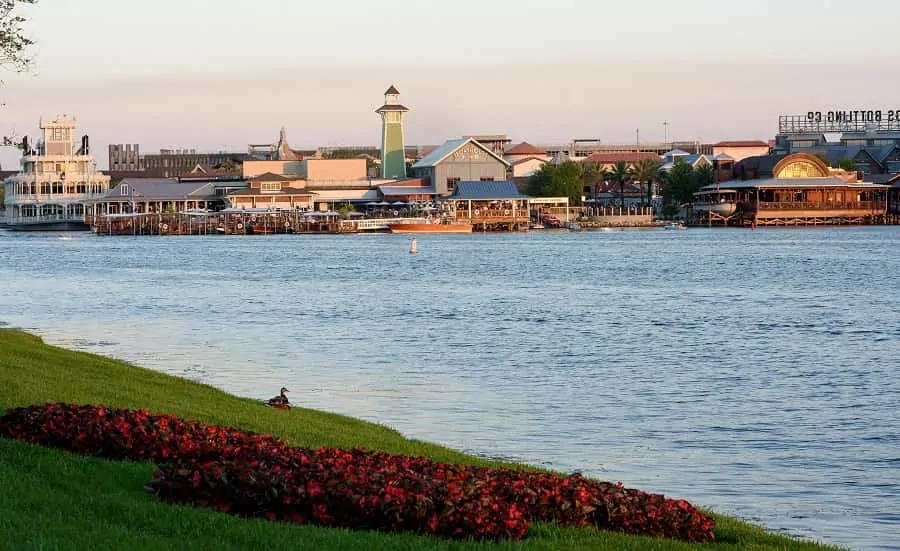 While you will find chain and high-end shops like Anthropologie, Coach & Kate Spade, I prefer the stores that carry Disney-themed items.
Wondering which places I consider the best stores at Disney Springs? Here you go!
10 Best Stores at Disney Springs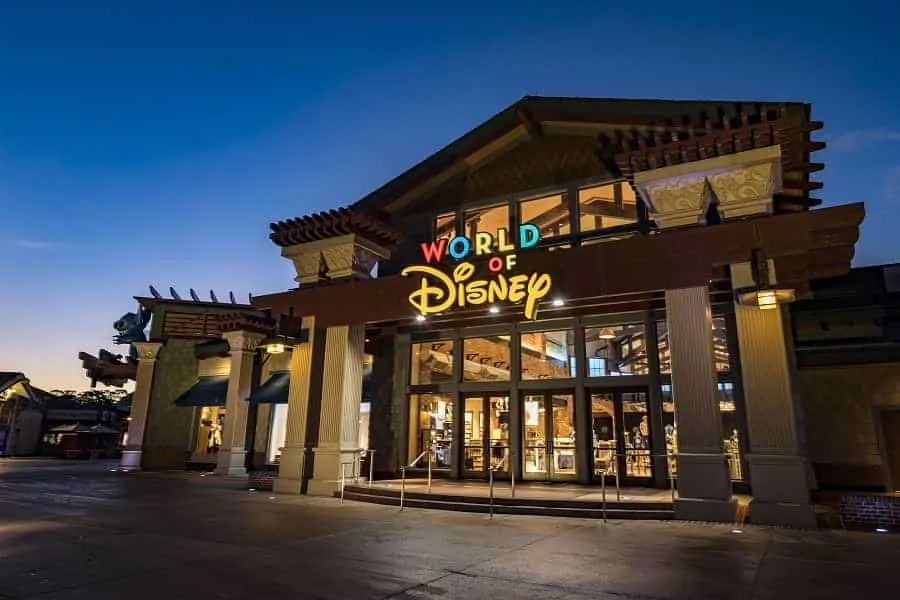 1. World of Disney Store
This Disney Store in Disney Springs is the largest one in the world!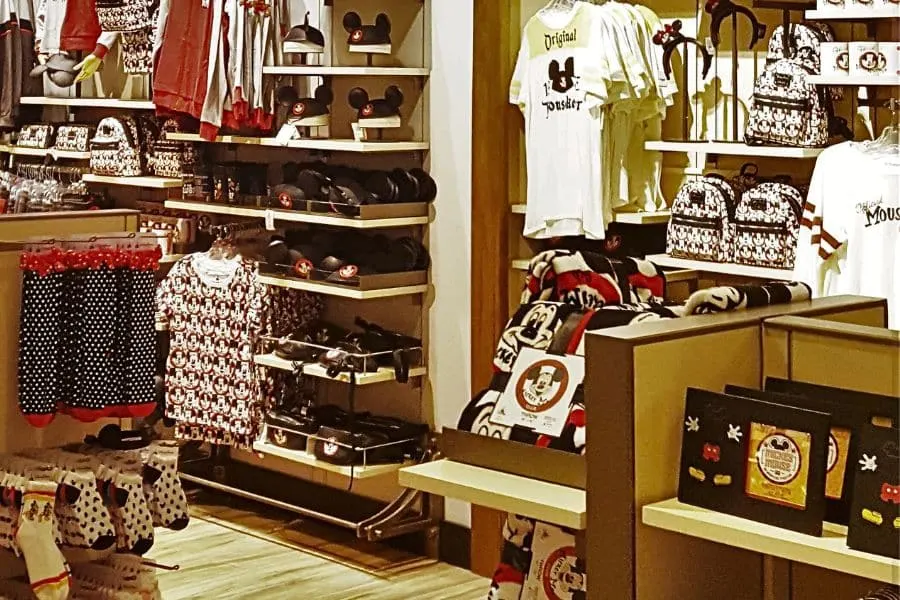 You'll find 12 rooms filled with every Disney item imaginable, including some of my favorite Disney souvenirs like coffee mugs and character ornaments.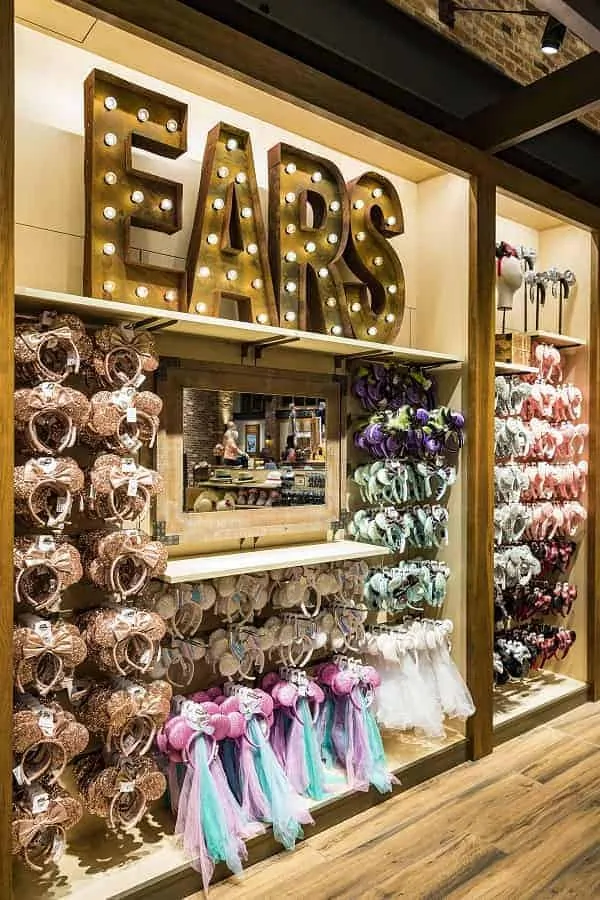 If you are hoping to buy a Disney t-shirt or pair of Minnie ears before going to the park, you will find the absolute best selection of merchandise anywhere in Disney World!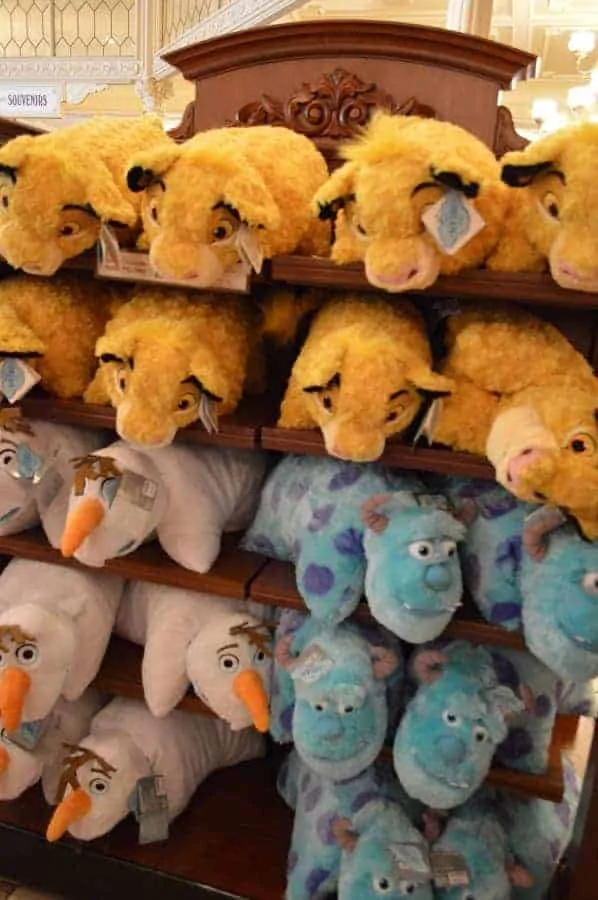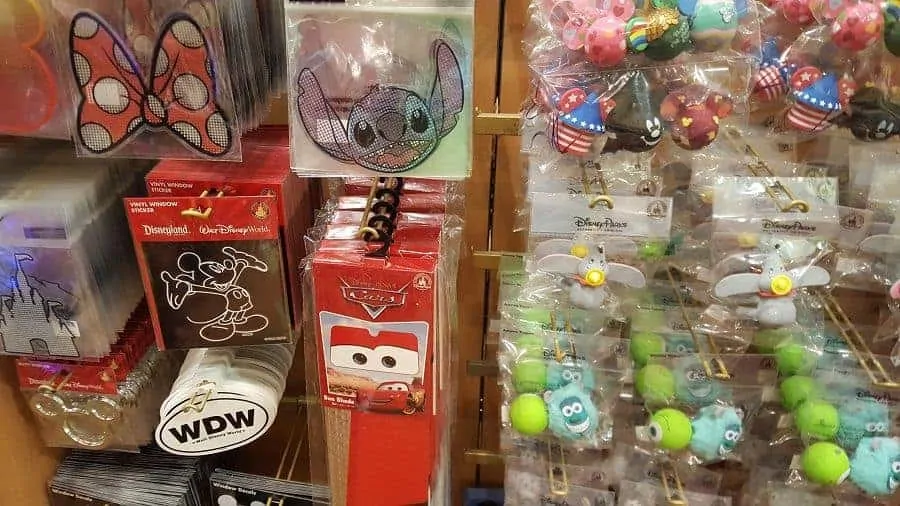 There are also plenty of toys, plush stuffed animals as well as smaller items like magnets, keychains and Disney Pins.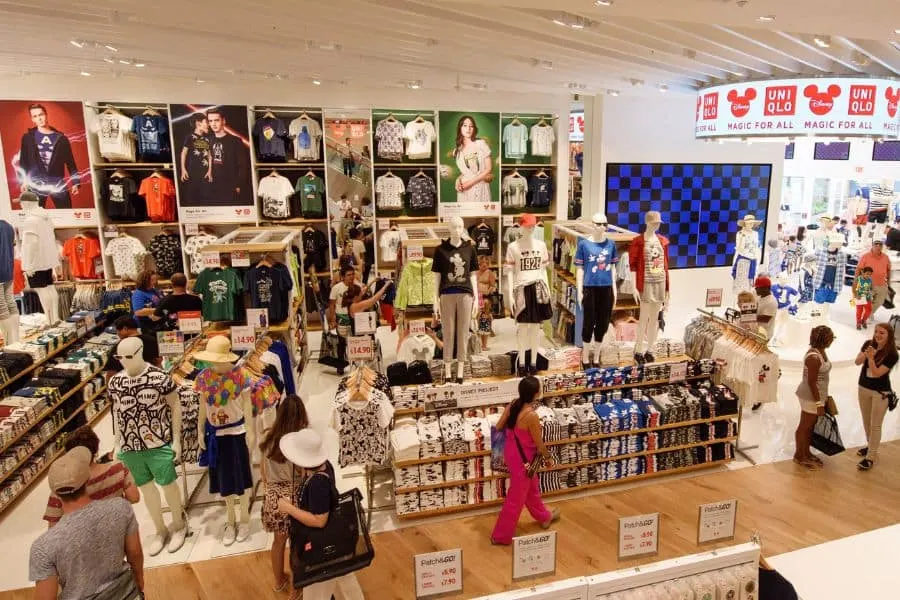 2. UNIQLO
If you are looking for inexpensive Disney t-shirts, this is the shop to find them!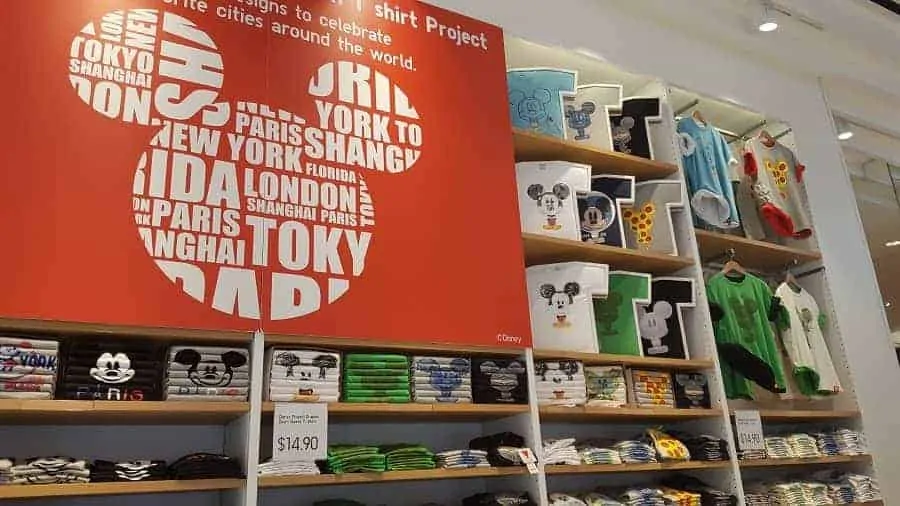 Not only do they have shirts featuring popular Disney characters, they have Marvel and Star Wars tops as well.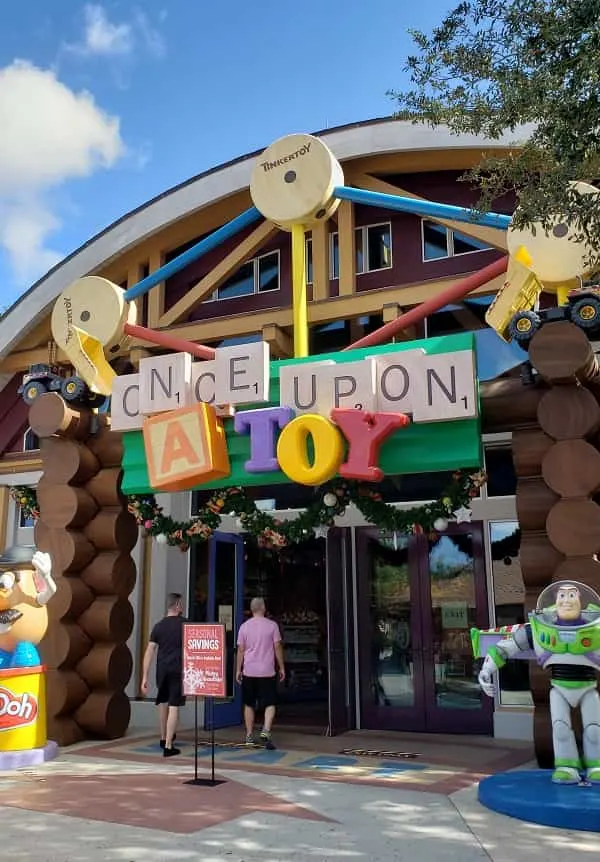 3. Once Upon a Toy
If you are looking for the perfect Disney toy, one of my favorite stores in Disney Springs to shop is Once upon a Toy.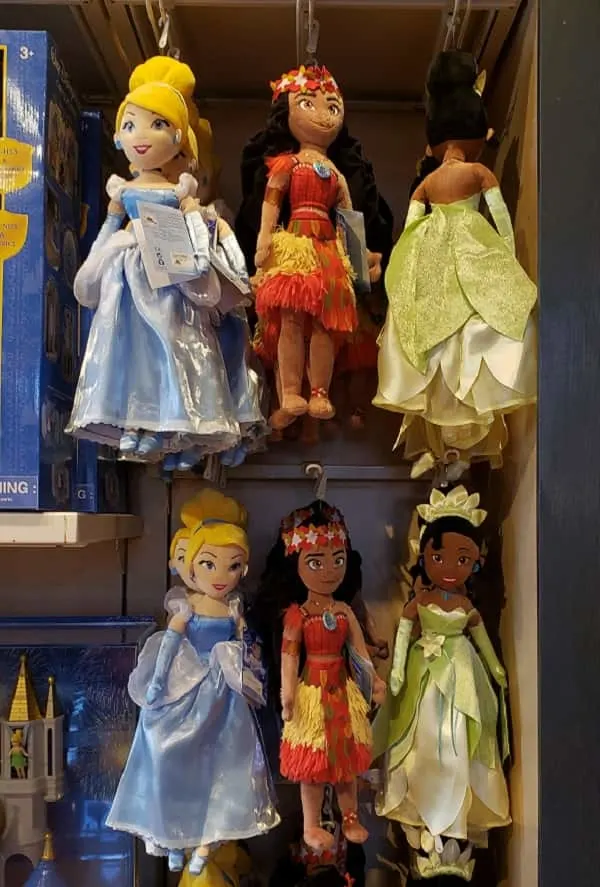 It has just about everything you can image from Disney plush to Disney board games.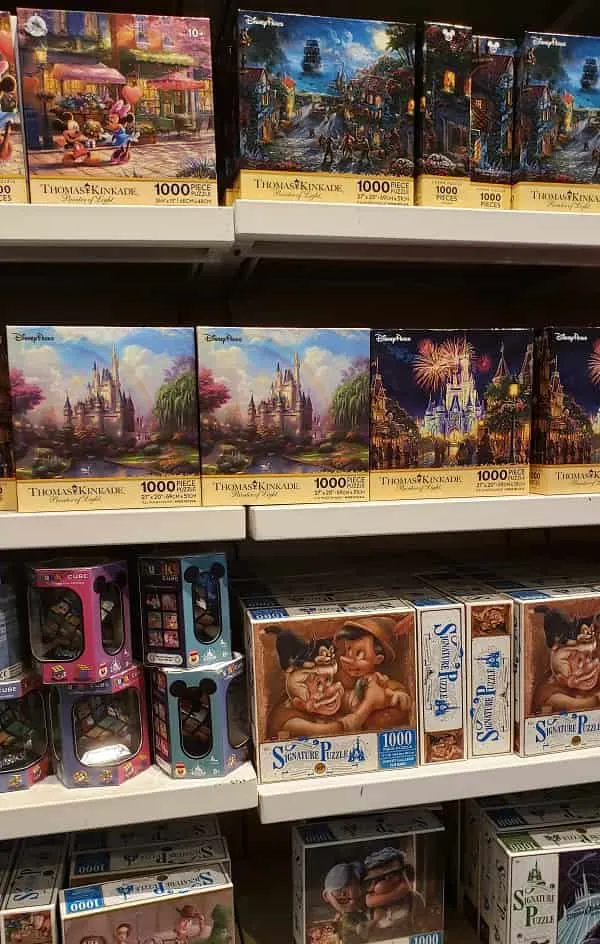 If you love puzzles, this store has a great collection of Disney puzzles!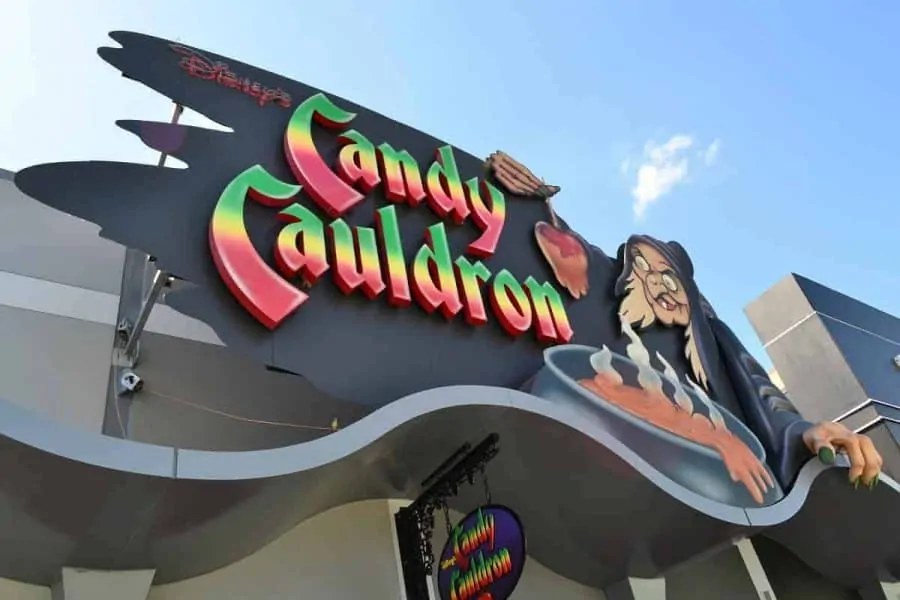 4. The Candy Cauldron
If you have a sweet tooth, you surely won't want to miss this candy shop.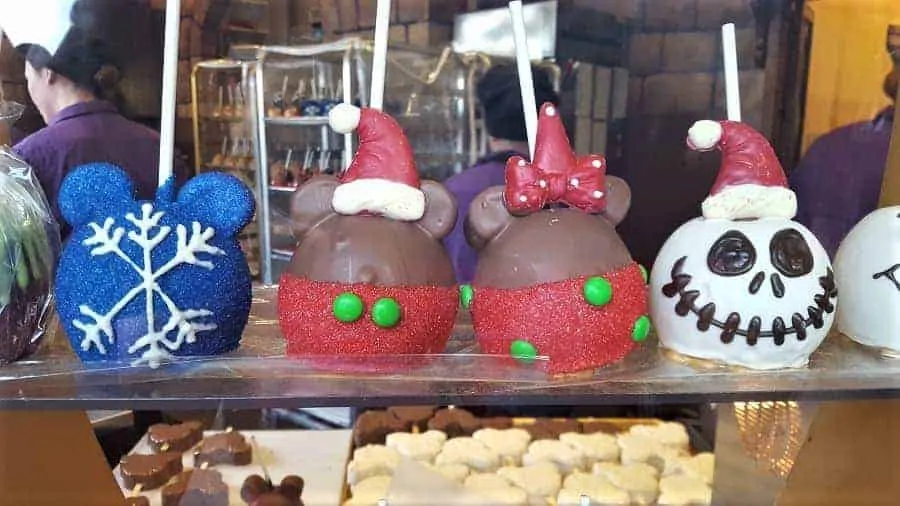 There is a ton of great items to choose from including freshly prepared candy apples, decorated sugar cookies or a piece of chocolate covered fruit.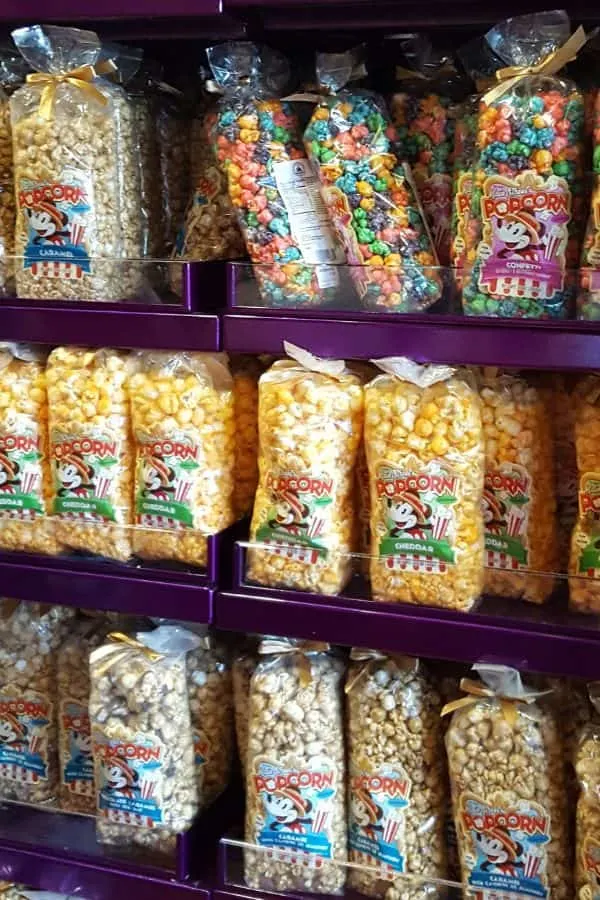 If you want bagged candy or popcorn, they have that too!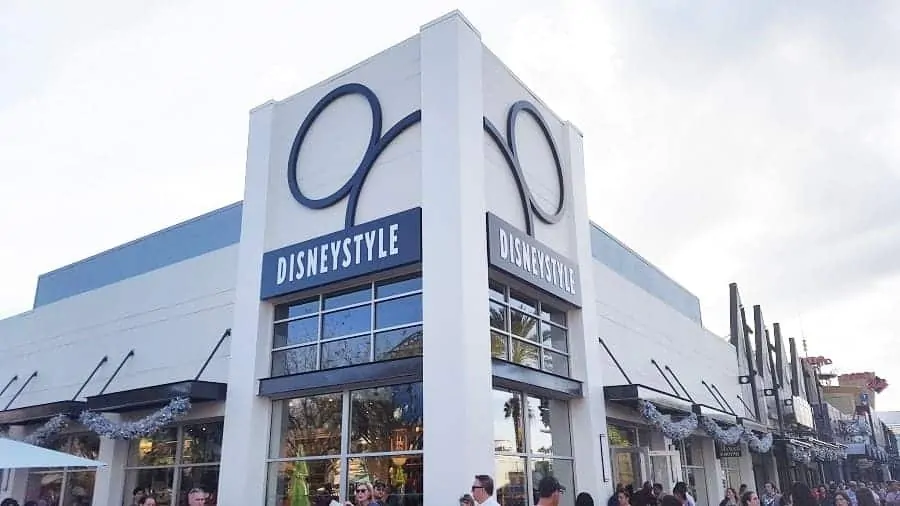 5. Disney Style
Disney Style has the latest fashion-forward styles located at Disney Springs West Side.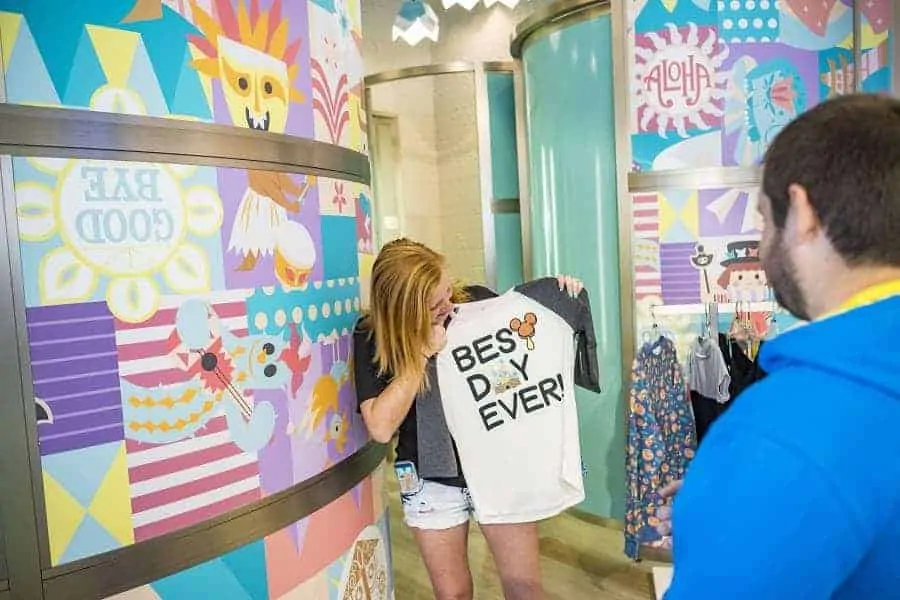 This is where you will find trendy clothes with a Disney flair, accessories like glittery Minnie ears and graphic t-shirts that range from your favorite Disney rides to your favorite Disney treats.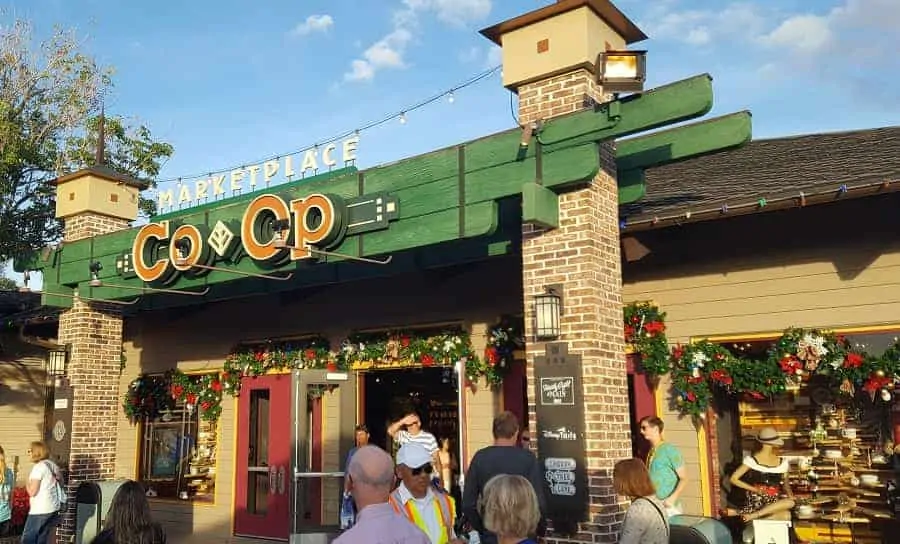 6. Marketplace Co Op
This shop has a little bit of everything. You will find housewares, Disney themed Vera Bradley bags, electronics, Disney kitchen pieces, clothing and makeup.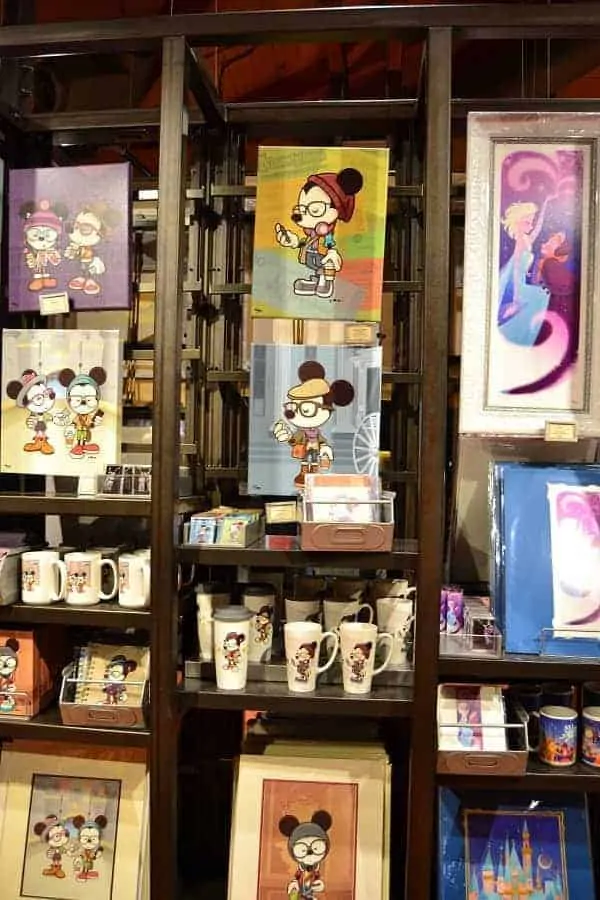 The store is set up a bit like an open-air warehouse with different shops in one place. You will find a ton of creative Disney kiosks like this one featuring various Disney themed art.
And if you have pets you are shopping for, Co Op has a section of Disney pet essentials!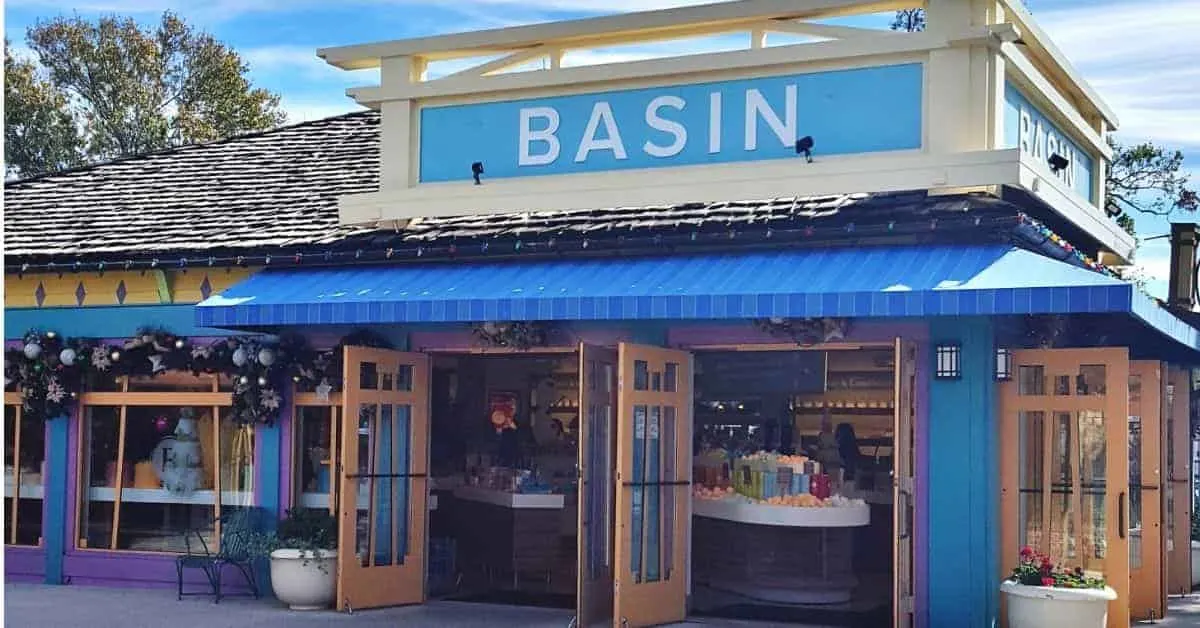 7. Basin
This luxury bath store in Disney Springs will allow you to feel like you are at a spa in your own home.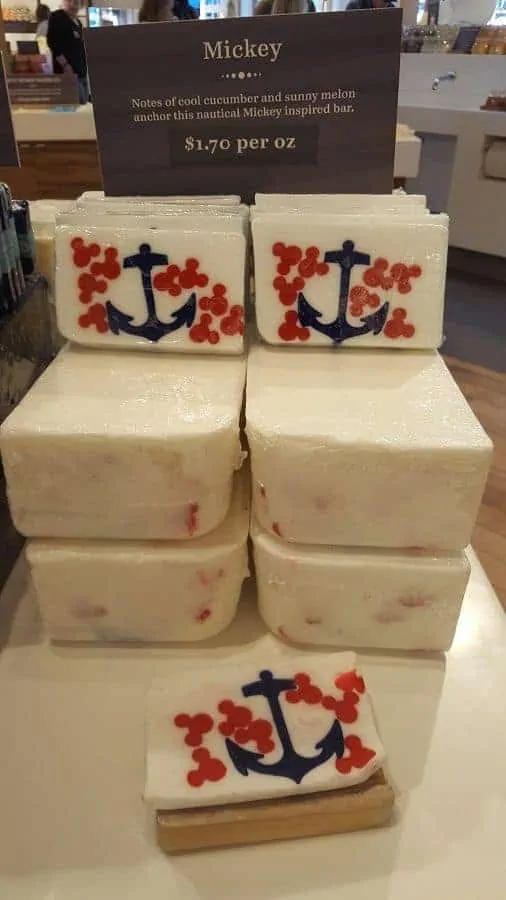 There are plenty of luxurious bath products in this store, but what really sets it apart is the Disney themed items.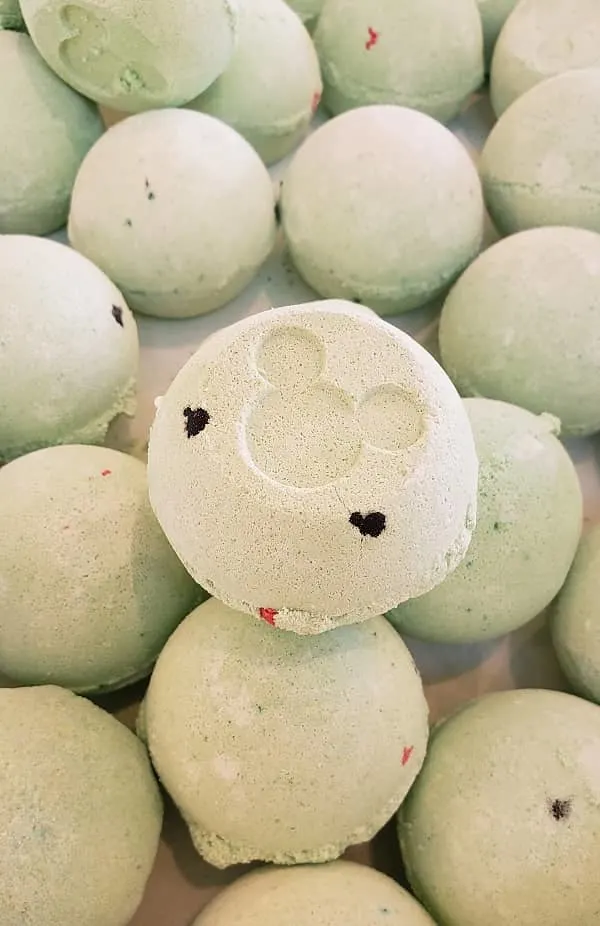 There are Mickey Mouse themed bath bombs and soap!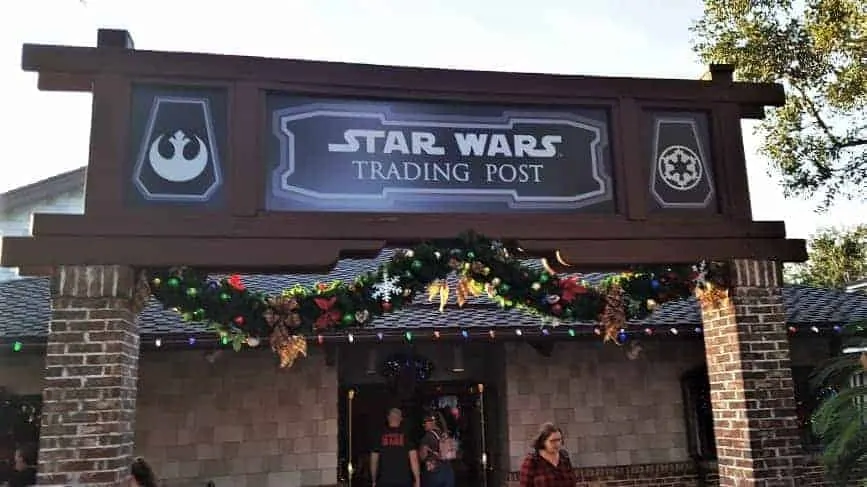 8. Star Wars Trading Post
Those that love Star Wars will be glad to know that there are two different Star Wars themed stores on opposite ends of Disney Springs.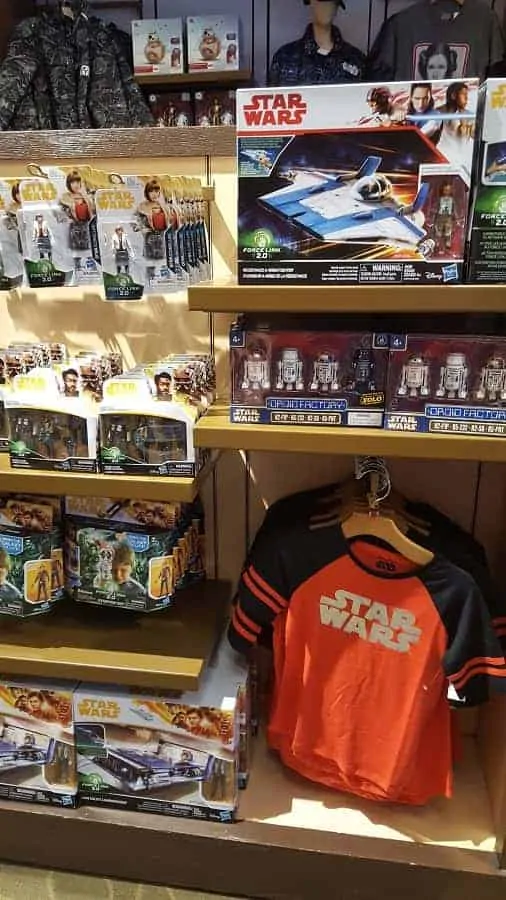 Each has numerous Star Wars items from T-shirts and costumes to collectibles. You can even build a light saber or your very own droid.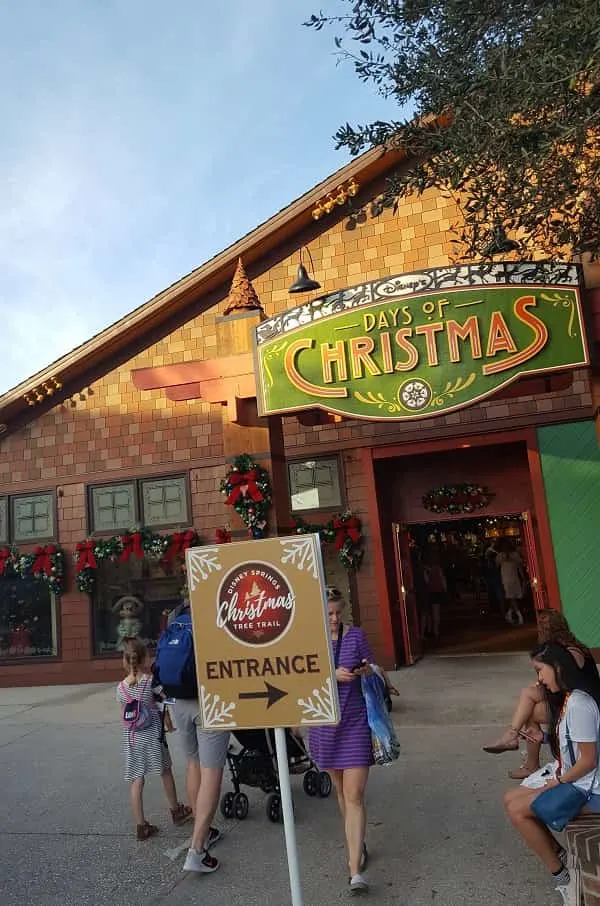 9. Disney's Days of Christmas
If you love Christmas stores, Disney Springs has one of the best! You will find everything related to Christmas in this shop.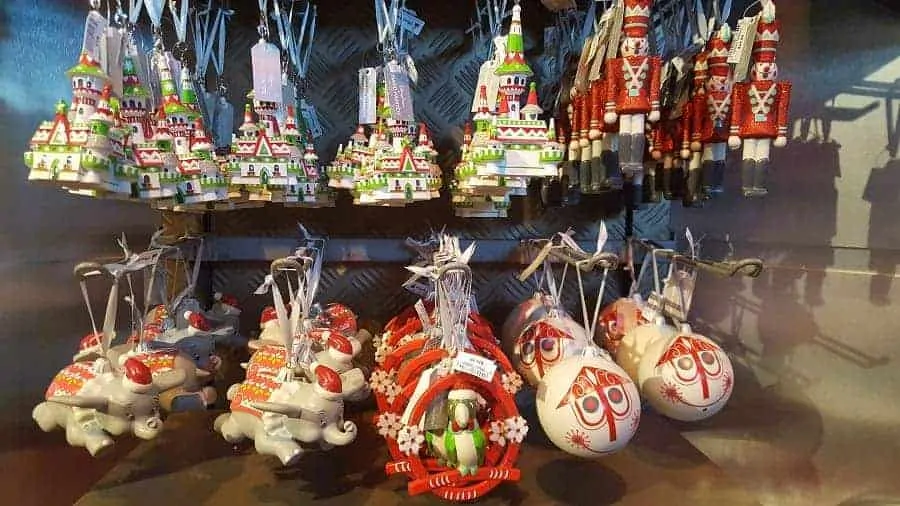 This is one of the best store in Disney Springs to buy a Disney ornament or a unique Disney themed Christmas decoration.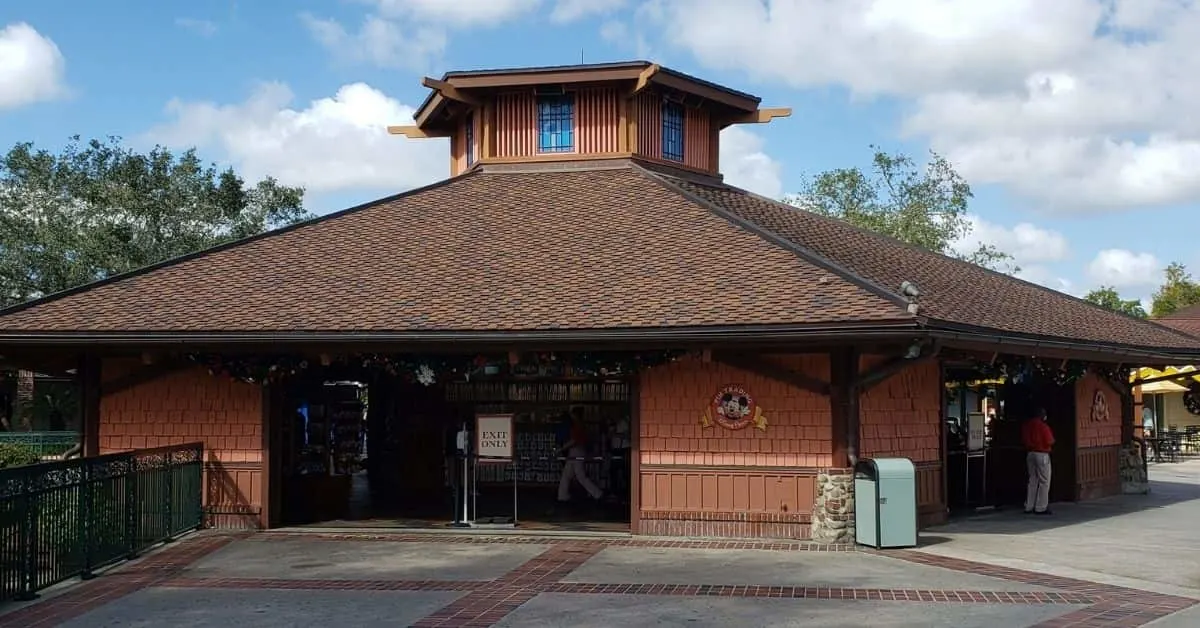 10. Disney Pin Traders
If you are someone who loves to collect Disney pins, the best place to go for Disney trading pins is Pin Traders in Disney Springs.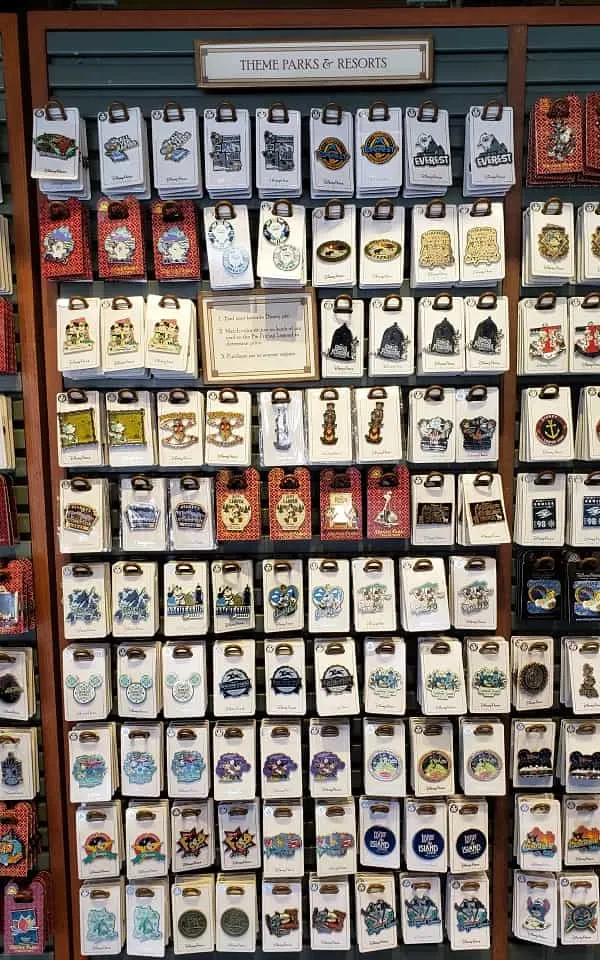 This store is filled to the brim with every type of Disney pin imaginable along with some other items like Disney Funko Pop figures!
Which are your favorite stores in Disney Springs?