One of the most popular questions we get asked is if there is a Starbucks in Magic Kingdom. The answer is YES! In fact, there is a Starbucks in all of the Disney World parks as well as in Disney Springs! If you are looking for the Starbucks Magic Kingdom location, you won't have to go very far. It is right on Main Street USA.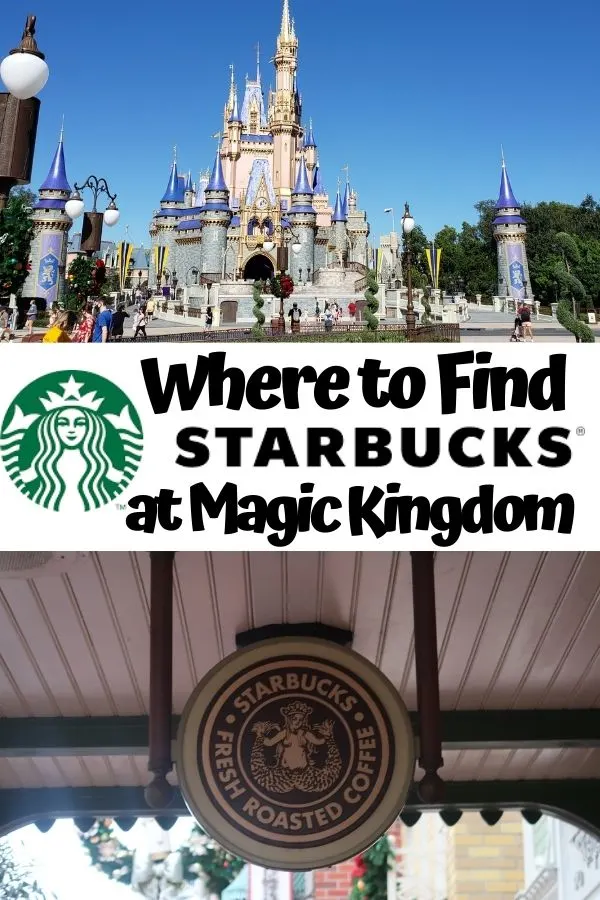 Starbucks Magic Kingdom Location
The Starbucks in Magic Kingdom is on Main Street USA at the Main Street Bakery.
The Main Street Bakery serves all your Starbucks favorites and even serves seasonal flavors like Pumpkin Spice Latte!
Be prepared for a line.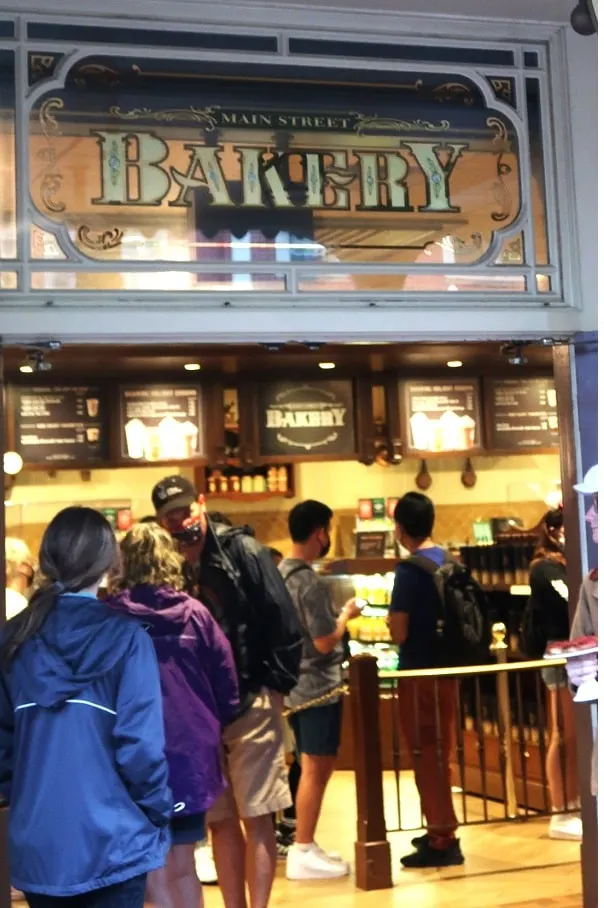 Since the Starbucks is at the front of the park, it gets REALLY busy first thing in the morning.
Most people decide to hit it as soon as they get to the park because they know that they probably won't get back to Main Street USA until the end of the day.
Luckily there are two lines inside the store and they move fairly quickly.
If you are on the Disney Dining Plan, you can use a Snack Credit to score a drink of your choice.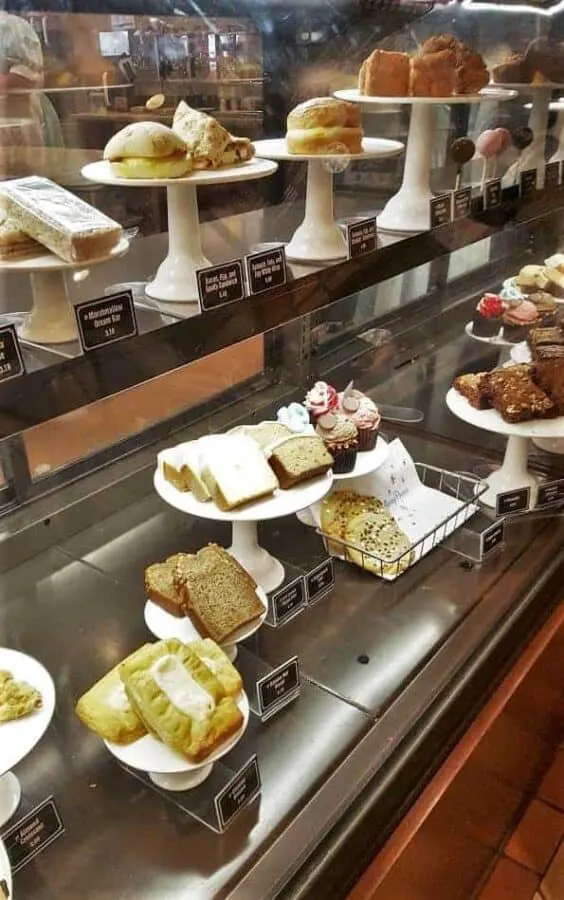 Starbucks is also great place to grab a quick breakfast on the go.
Quick service breakfast locations in Magic Kingdom are often hard to find, but at Main Street Bakery, you will find various muffins and sandwiches typical of that in a traditional Starbucks.
They also have some yummy dessert options too, like an assortment of breads, sliced pound cake, cupcakes and cake pops!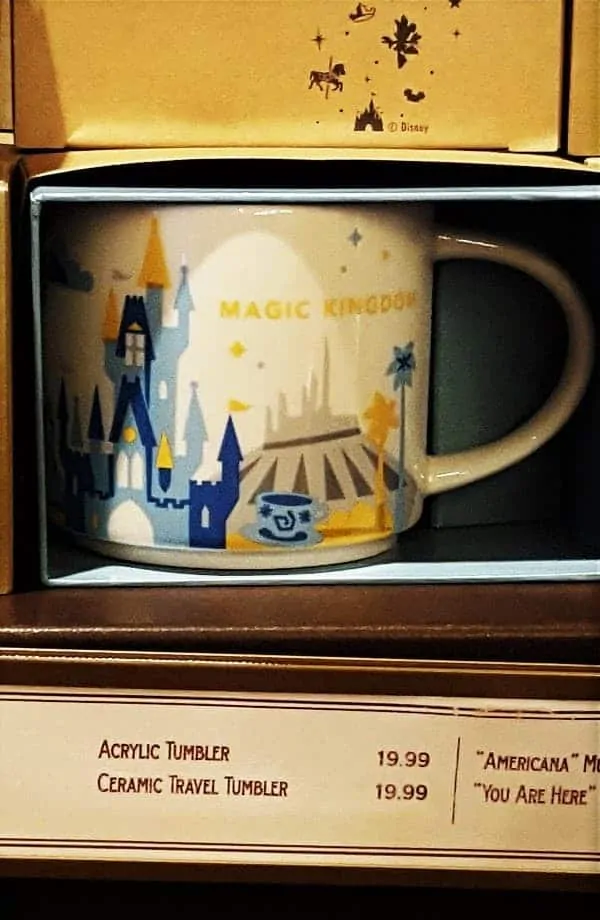 Starbucks Magic Kingdom Mugs
And if you are looking for a special gift for that coffee drinker in your life, nothing is better than a Magic Kingdom Starbucks Coffee Mug.
These can ONLY be purchased at Magic Kingdom Starbucks location!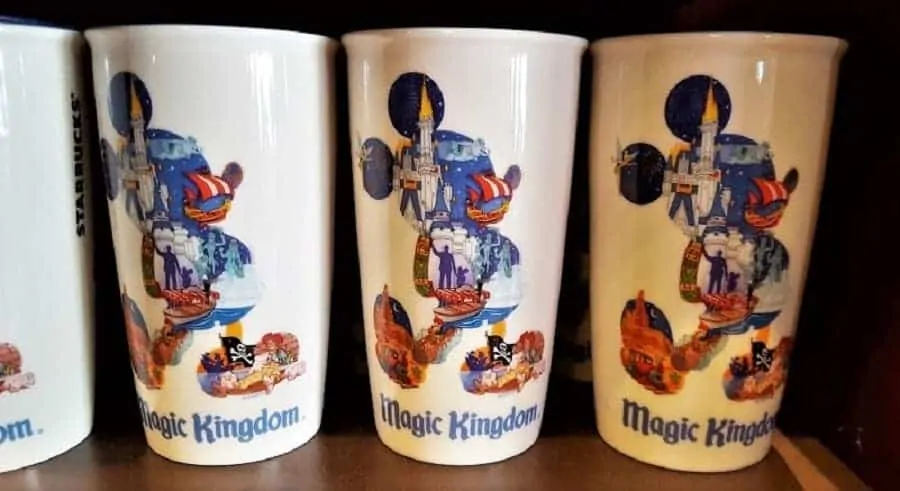 We just love the specialty coffee mugs they have like the Magic Kingdom tall coffee mugs.
Prices are pretty reasonable when you look at what mugs cost throughout the Disney parks.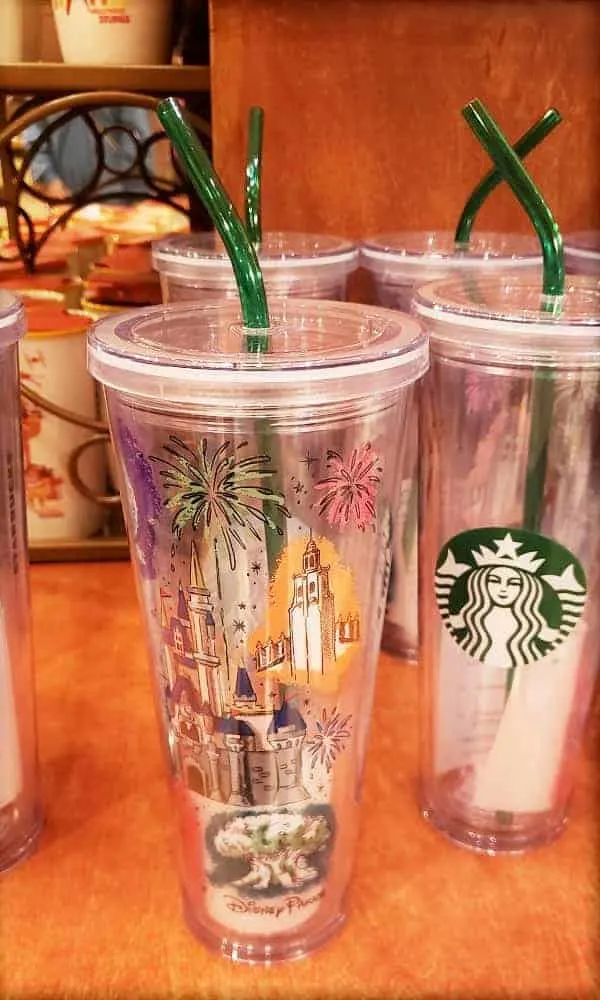 Disney World Starbucks Tumblers
There are also Disney World themed Starbucks tumblers for those that like to keep their drinks cold.
These cups are great souvenirs that you can use daily and help you remember how much fun you had while in Walt Disney World.
You will need to wait in the same line as coffee to purchase the Disney Starbucks cups and mugs.
Ways you can pay at Starbucks inside the Parks
Can you use Starbucks app at Disney World? You can and you are able to earn points, but unfortunately, you can't use points to get free drinks.
You can also pay with your credit card, cash, Disney MagicBand or with a Disney Gift Card.
Do you need a Starbucks fix to start your day at the parks? What is your drink of choice?