When it comes to Magic Kingdom, you are going to have plenty you will want to do & see. While you can't possibly do everything, there are certain rides you will want to prioritize. We have come up with a list of what we consider the best Magic Kingdom rides and these are the ones that should be on your list to hit first!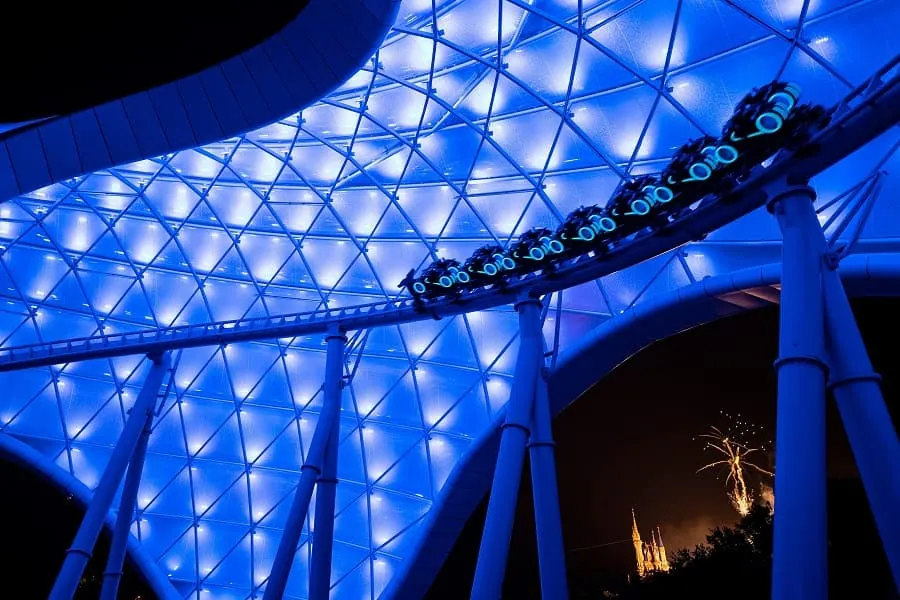 If all you have is one day in Magic Kingdom, there is no way you will be able to do & see EVERYTHING.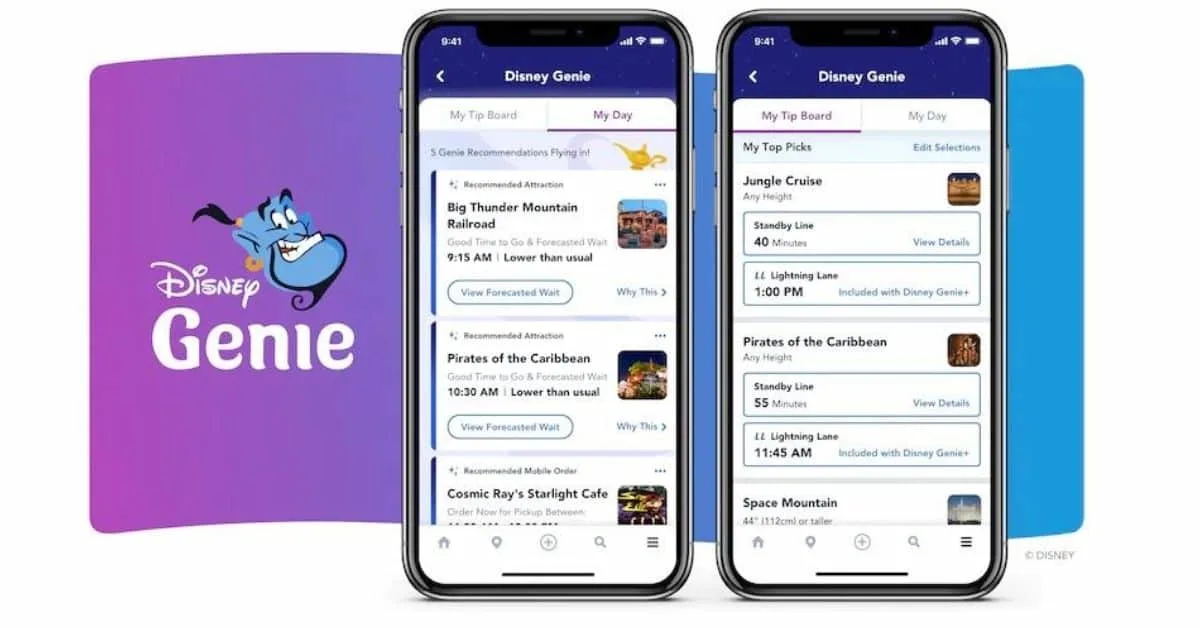 We suggest that those making a day trip to Magic Kingdom take advantage of Genie+ Lightning Lane service and Extra Park Magic Hours.
10 BEST Rides at Magic Kingdom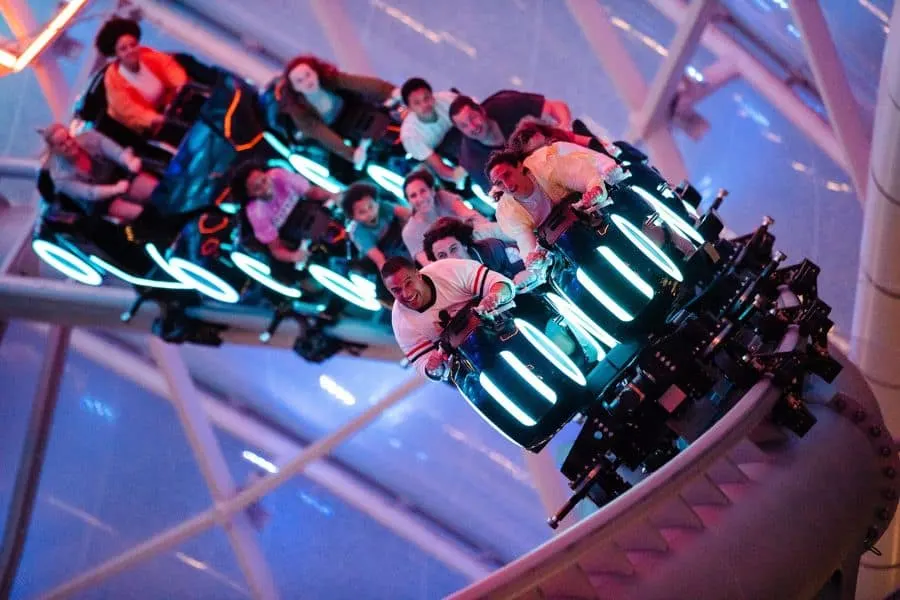 1. Tron: Lightcycle Run
Magic Kingdom's newest ride is Tron Lightcycle Run and is the fastest coaster attraction in a Disney theme park!
Guests race on Lightcycles through eight Energy Gates to defeat a menacing group of Programs known as Team Orange.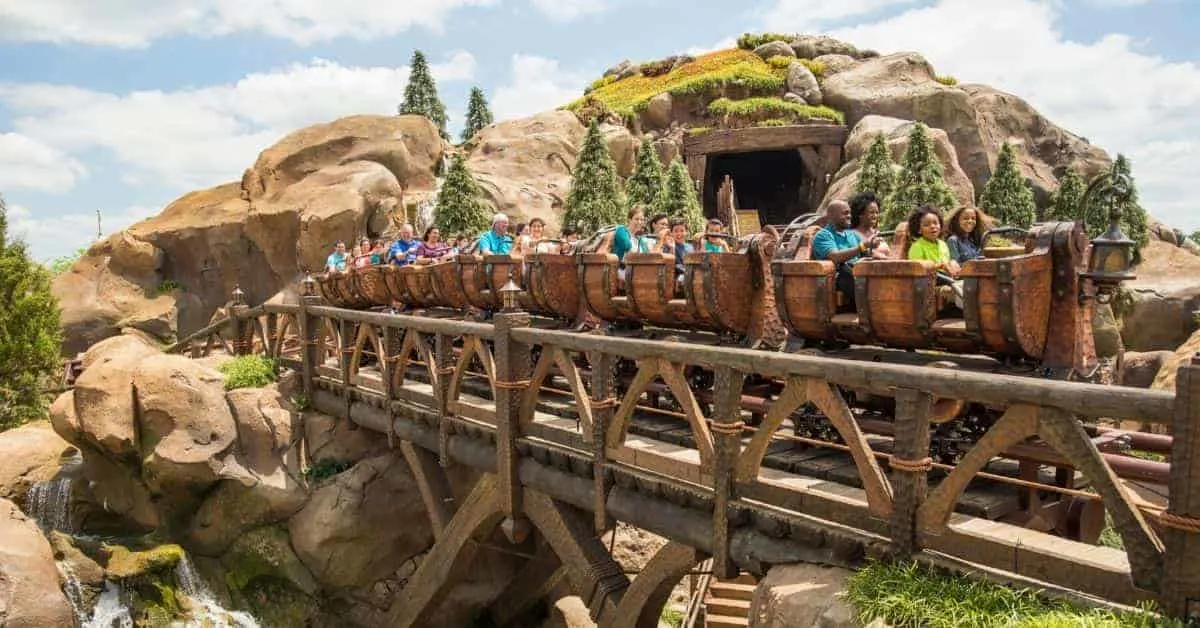 This roller coaster in Magic Kingdom is themed around Snow White and the Seven Dwarfs and is perfectly themed from start to finish!
Not only is the queue interactive, but it also has some surprises around every corner!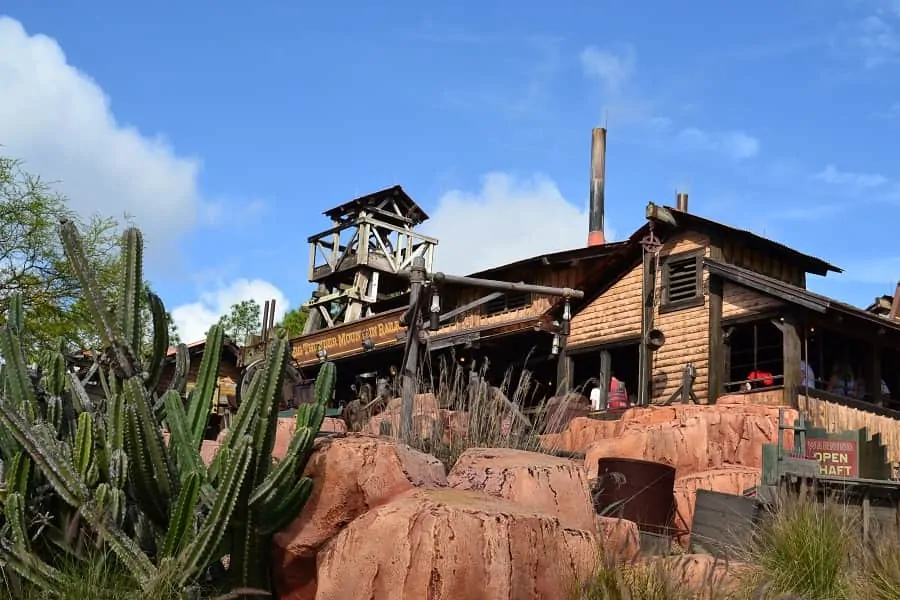 3. Thunder Mountain Railroad
The iconic Thunder Mountain Railroad takes you on a journey in mining country.
You will want to make sure that you hold on tight around those tight curves!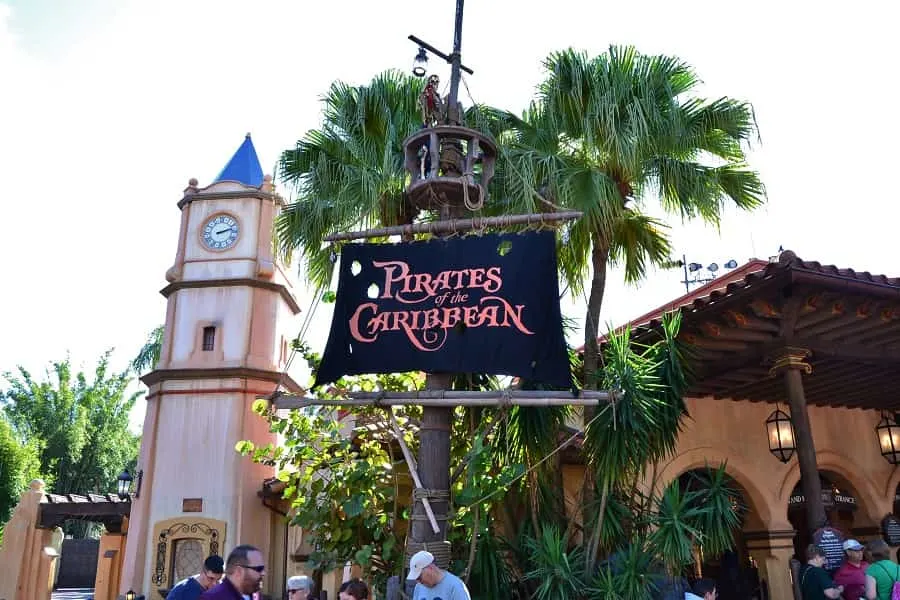 4. Pirates of the Caribbean
You can't go to Magic Kingdom and not ride Pirates of the Caribbean!
This water ride starts off with a splash and then has you searching for Jack Sparrow the rest of the way!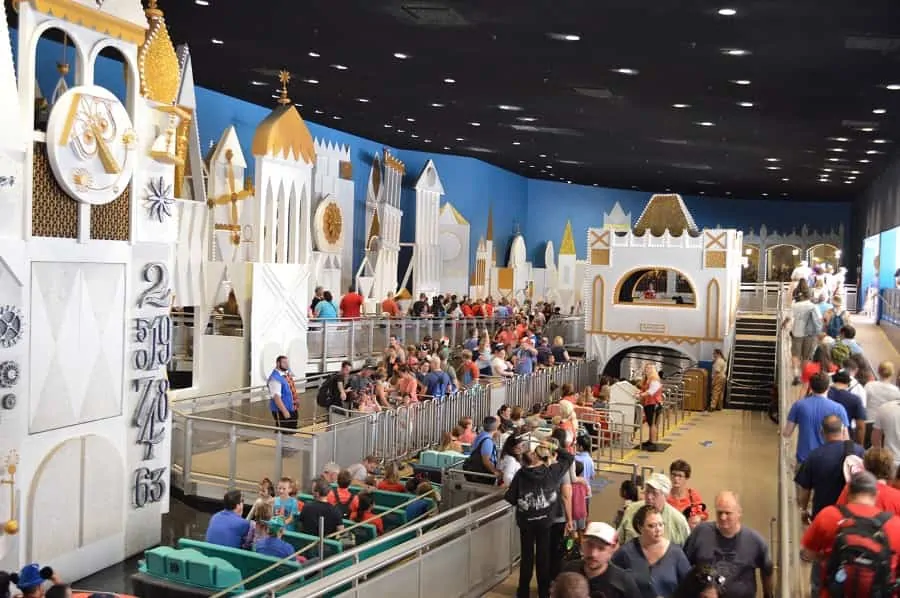 5. It's a Small World
The most iconic Magic Kingdom ride has to be It's A Small World. It is a song we all know by heart.
This slow boat ride is filled with nostalgic moments and beautiful dolls from around the world.
6. Space Mountain
Thrill-seekers consider Space Mountain a must-do. This rollercoaster is in pitch dark and takes you on a journey into space where you have no idea what comes next.
While you might think Space Mountain sounds scary, it really isn't that bad!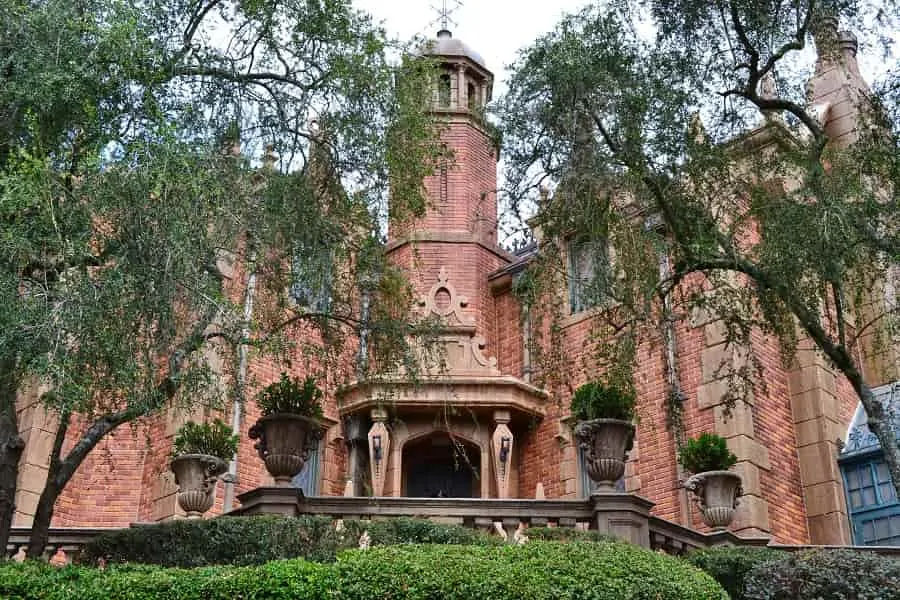 7. Haunted Mansion
While this building may look scary, the ride itself is hauntedly tame.
Make sure that you pay attention to all the details from the time you enter the gates to the time you exit them. There are hidden (and hilarious) features everywhere.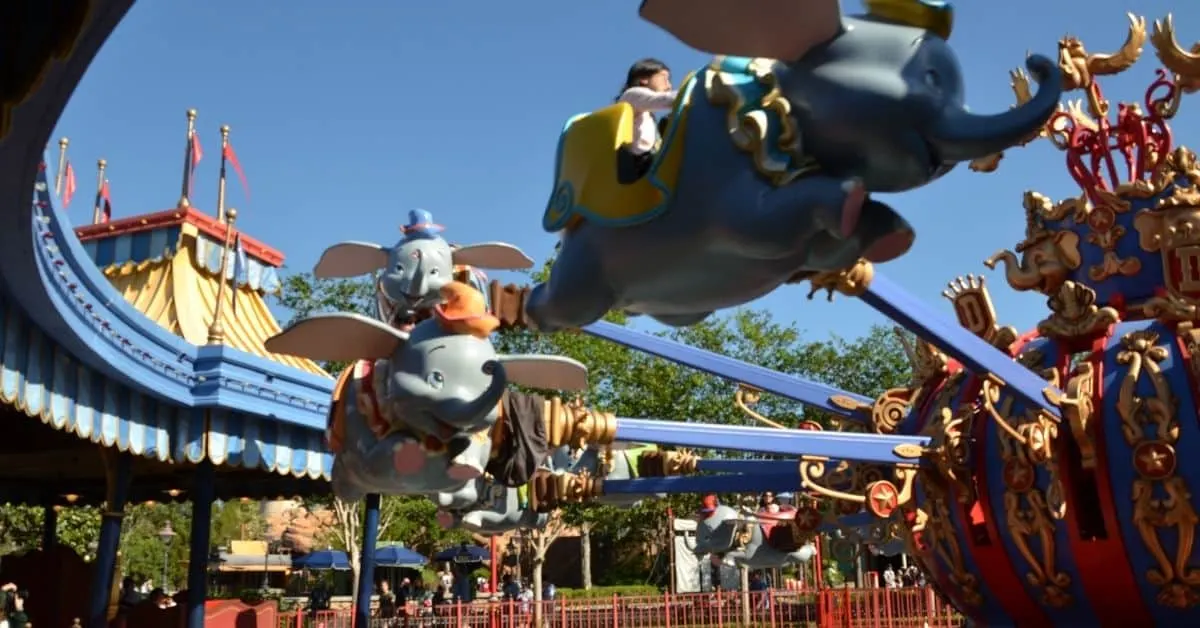 8. Dumbo
At Magic Kingdom, you will find a set of two Dumbo Flying Elephant rides sitting side by side.
This is because this is one of the most iconic rides at Disney World!
The lines are long, but they move fast since there are two of them!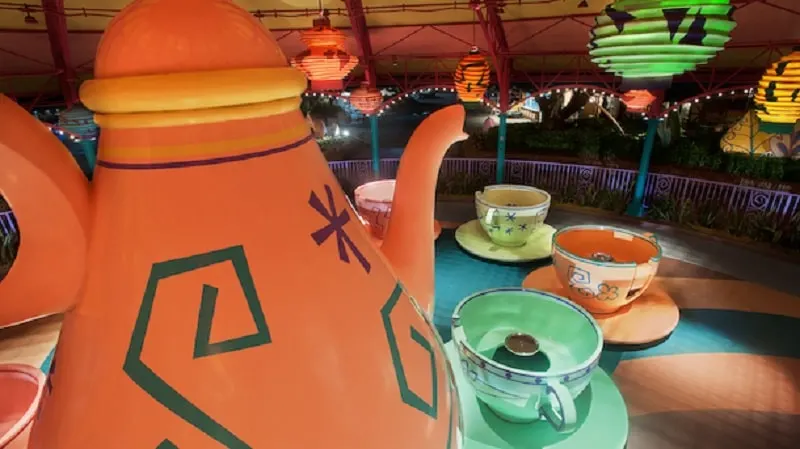 9. Mad Tea Party
What could possibly be more fun than a spinning set of tea cups?
This original ride is one of the few rides that allow you to control the experience (spin yourself crazy or allow yourself a more gentle ride).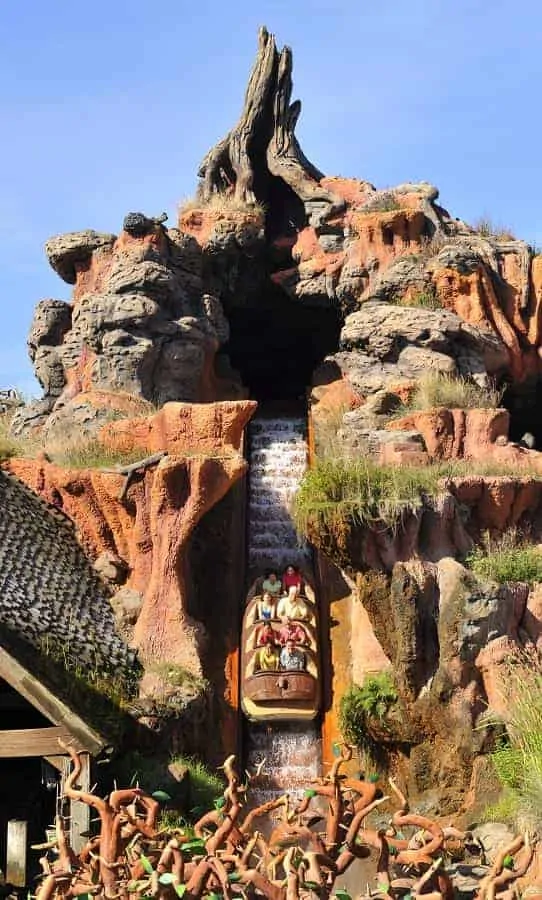 10. Splash Mountain (Reopens 2024)
One of the most popular rides at Magic Kingdom is Splash Mountian.
While the ride is due to get a major overhaul (theme change from Song of the South to Tiana's Bayou), no matter what the theme, the main feature of the ride will remain the same.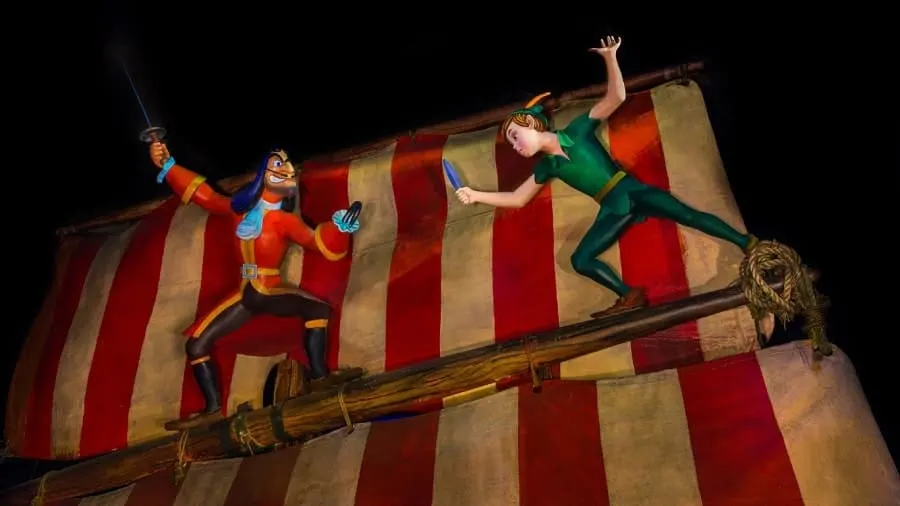 Other Magic Kingdom Rides to consider:
Peter Pan's Flight
Adventures of Winnie the Pooh
Astro Orbiter
Jungle Cruise
Magic Carpets of Aladdin
Buzz Lightyear Space Ranger Spin
People Mover
Disney Speedway
These rides are fun, but usually not as crowded as the first 10. The only exception to this is Peter Pan's Flight. It is ALWAYS ridiculously crowded and for a 2-minute ride, I can never justify waiting an hour or more for it.
Are you traveling with someone or maybe you are someone who doesn't like rides? Don't worry. There are plenty of fun activities at Magic Kingdom that don't involve rides.
What do you think are the best Magic Kingdom rides?